<![if !vml]>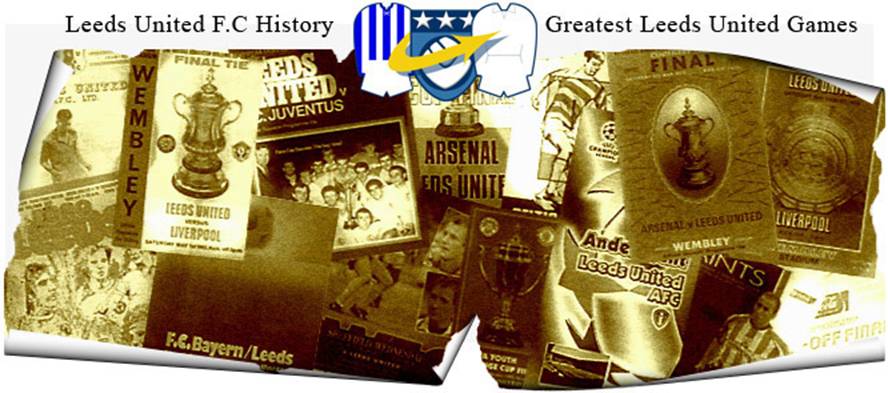 <![endif]>
Date: Monday, 21st August 1995.
Venue: Elland Road, Leeds.
Competition: English Premier League.
Score: Leeds United 1 Liverpool 0
Scorers: Leeds United: Yeboah. Liverpool: Nil.
Attendance: 35,852.
Teams:
<![if !vml]>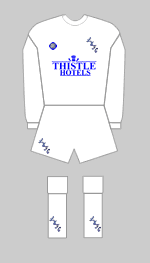 <![endif]><![if !vml]>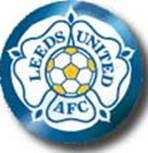 <![endif]>
Leeds United: Lukic; Kelly, Pemberton, Wetherall, Dorigo; Wallace (Whelan), McAllister, Palmer, Speed; Yeboah, Deane. Unused Subs: Beesley, Beeney.
<![if !vml]>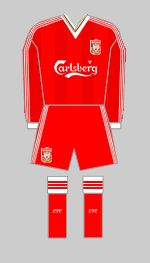 <![endif]><![if !vml]>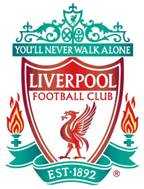 <![endif]>
Liverpool: James; Jones, Wright, Babb, Harkness; McManaman, Barnes, Redknapp, Matteo (Thomas); Rush, Collymore (Fowler). Unused Sub: Warner.
Referee: Mr D. Ellery (Harrow-on-the-Hill).
This game will be forever remembered as being the game which featured that goal. It was the goal that everyone spoke about. It was the goal that was voted goal of the year. The goal that many Leeds fans remember as being the best they ever saw. Yeboah was soon to produce another goal to rival or some say even better it just weeks later at Wimbledon. He had scored many goals before for Leeds and he scored many after. He won games for Leeds on his own, such as a hat-trick that killed off Monaco, again, soon after this goal but few remember anything more about the game except that it was one of the special few that went the way of United rather than the customary win for the Reds from Liverpool.
Tony Yeboah had got the United season off to a flying start by scoring both goals in their 2-1 win at West Ham United on the opening day of the season. Over at Anfield Stan Collymore was the toast of the Reds after brilliantly conjuring up a goal out of nothing to earn Liverpool their opening day success over Sheffield Wednesday. So the scene was set for the battle of the 'big money men' and Gary McAllister offered his views. "It should be interesting to see both of them. Tony showed us what he is capable of in the second half of last season and Collymore caused us a lot of problems when he played against us for Nottingham Forest." The Leeds captain said.
In the fifty-first minute, Tony Yeboah smashed in a devastating volley of such velocity that it was just a blur to the watching audience and even more of a blur to the poor Liverpool keeper, David James, as it hit the underside of the crossbar. It decided the match which had been billed as a match of the expensive strikers. For Leeds there was Tony Yeboah, who had cost Leeds £3.4 million, when bought from Eintracht Frankfurt in the second half of the previous season. And for Liverpool, the highest priced player in the land, Stan Collymore, who had cost them £8.5 million in the close season. The clash never really eventuated as Stan Collymore retired from the action after twenty minutes and was substituted for the young Robbie Fowler.
The match was developing into an absorbing encounter, when John Pemberton made a controversial tackle on Stan Collymore, who limped out of the action ten minutes afterwards. Liverpool were starting to make inroads down the flanks with full backs Rob Jones and Steve Harkness impressive. David Wetherall dispossessed the lively Robbie Fowler with his hands rather than his feet and from the ensuing free-kick Jamie Redknapp, the Liverpool free-kick specialist, stood back and let John Barnes shoot high wind and not very handsome from the free-kick which was in a very dangerous position. Although the game was closely contested, the first half hardly sparkled but it picked up considerably after Tony Yeboah's magnificent strike.
Both sides had the chances and could have added to the score. John Lukic saved well from Robbie Fowler before Ian Rush poked the ball agonisingly wide, while Rob Jones had a shot deflected onto the woodwork. While United could point to David James denying them at least two goals as he tipped a well struck shot from Gary McAllister one-handed round the post and somehow denied Brian Deane a goal with a reflex save from close range.
The 1-0 victory meant that United had a 100% record for the two games played, but Ray Evans' men were furious over the Pemberton/Collymore incident. They claimed that the tackle had forced the record British signing to limp from the field with a damaged ankle. The way they saw it, and the TV replays seemed to re-enforce their view, was that John Pemberton had clattered into the striker deep into the box after barely five minutes play, scything him into the ground with the ball out of the frame. Referee Ellery, who was up with play just waved play on.
Ray Evans commented, "It was some goal but it gave us a lift and I thought we deserved something from the game. We'll probably play worse than we did here and win."
<![if !vml]>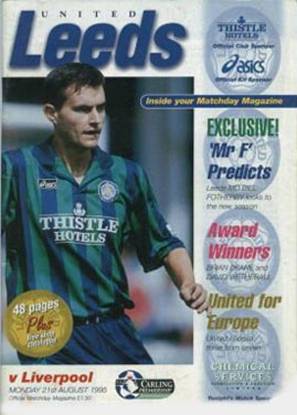 <![endif]>
Match Action:
<![if !vml]>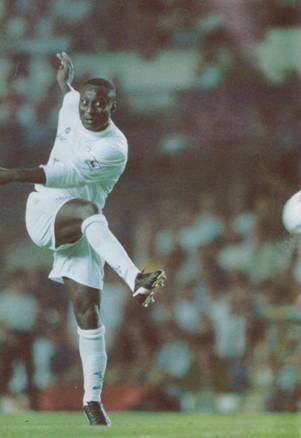 <![endif]>   <![if !vml]>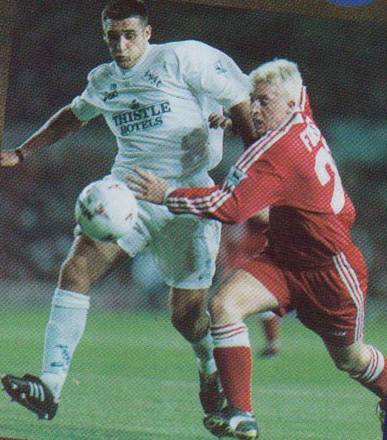 <![endif]>   <![if !vml]>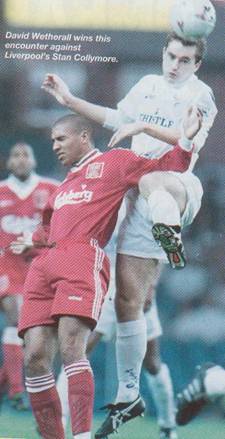 <![endif]>
Tony Yeboah launches his super-strike              John Pemberton tussles with Robbie Fowler                            David Wetherall easily wins a
                                                                                                                                                                                   heading duel with Stan Collymore
<![if !vml]>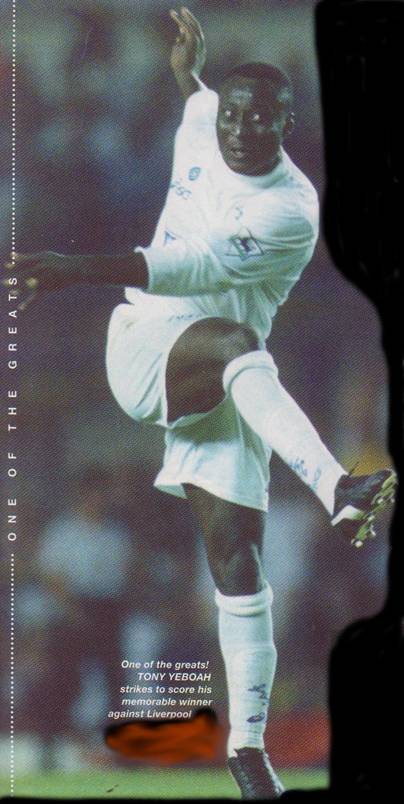 <![endif]> <![if !vml]>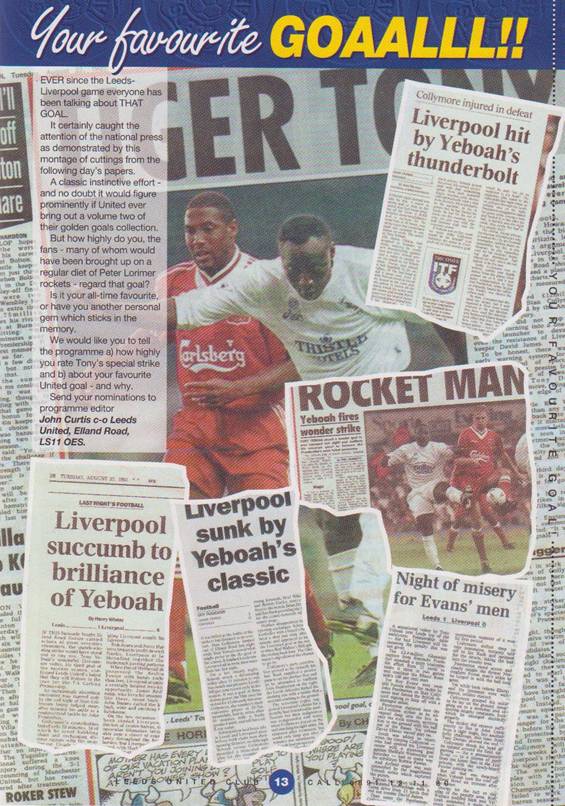 <![endif]>
It was a classic strike and high on the list of everybody's favourite goal
Teams:
<![if !vml]>

<![endif]>
Leeds United 1995-96:
Back Row: David White, Brian Deane, Carlton Palmer, John Lukic, David Wetherall,
Mark Beeney, Philomen Masinga, Lucas Radebe, Paul Beesley.
Middle Row: Mick Hennigan (Coach), Matthew Smithard, Mark Ford, Noel Whelan, Rob Bowman,
Mark Tinkler, Andy Couzens, Kevin Sharp, Tony Dorigo, Nigel Worthington, David O'Leary,
David Williams (Coach), Geoff Ladley (Physio).
Front Row: Rod Wallace, Tony Yeboah, Gary McAllister, Howard Wilkinson (Manager),
John Pemberton, Gary Speed, Gary Kelly.
<![if !vml]>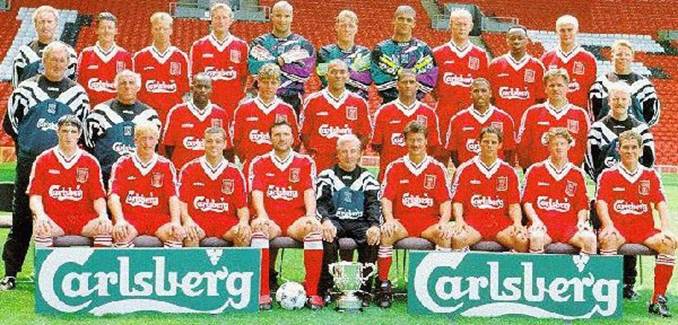 <![endif]>
Liverpool 1995-96:
Back Row: ?(Coach), Lee Jones, Rob Jones, John Scales, David James, Michael Stensgaard,
Tony Warner, Mark Wright, Mark Walters, Dominic Matteo, Sammy Lee (Coach).
Middle Row: Doug Livermore (Coach), Ronnie Moran (Coach), Michael Thomas,
Stig Inge Bjornebye, Stan Collymore, Phil Babb, John Barnes, Jan Molby, ? (Coach).
Front Row: Mark Kennedy, Robbie Fowler, Steve Harkness, Neil Ruddock, Ray Evans (Manager),
Ian Rush, Jamie Redknapp, Steve McManaman, Nigel Clough.
Players:
<![if !vml]>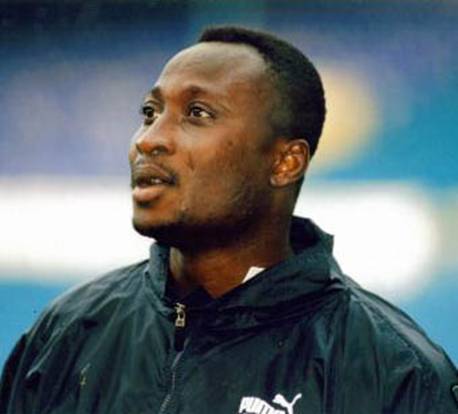 <![endif]>          <![if !vml]>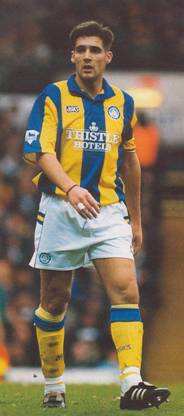 <![endif]>             <![if !vml]>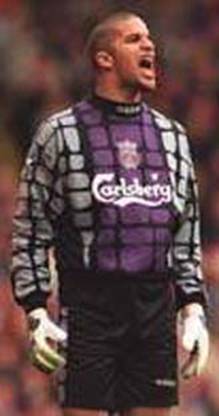 <![endif]>
Tony Yeboah scored the only goal with a superb shot.                                     John Pemberton was the          David James was the Liverpool keeper
                                                                                                                             centre of controversy
<![if !vml]>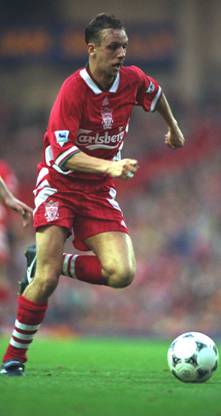 <![endif]> <![if !vml]>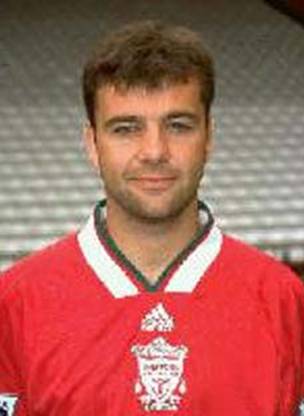 <![endif]>    <![if !vml]>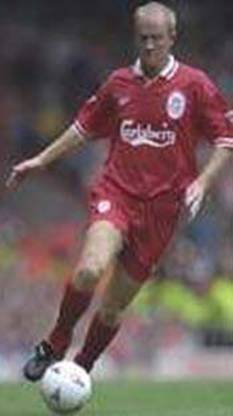 <![endif]> <![if !vml]>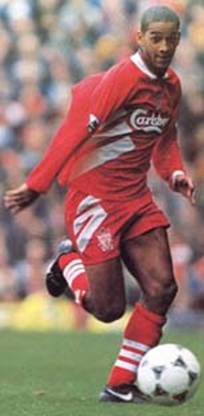 <![endif]>
Rob Jones and Steve Harkness were the impressive Liverpool full-backs                Mark Wright and Phil Babb were the central defence
<![if !vml]>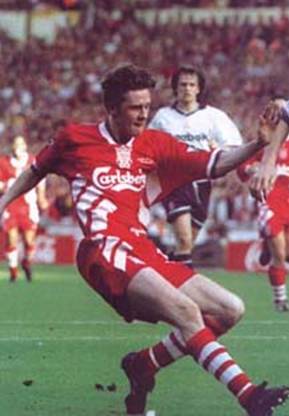 <![endif]> <![if !vml]>
<![endif]> <![if !vml]>
<![endif]> <![if !vml]>
<![endif]>
Steve McManaman, Jamie Redknapp, John Barnes and future Leeds player Dominic Matteo formed the midfield
<![if !vml]>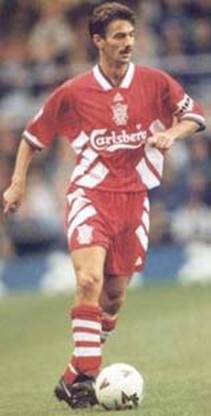 <![endif]> <![if !vml]>
<![endif]>                           <![if !vml]>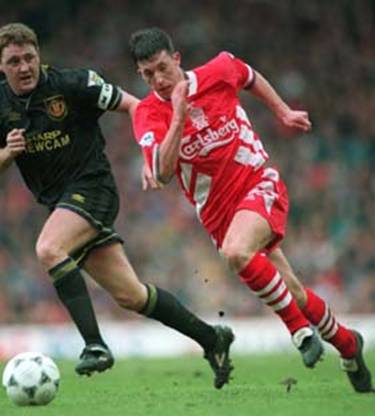 <![endif]>
Ian Rush, another future Leeds player, was partnered with Stan Collymore in attack       but yet another future Leeds player, Robbie Fowler,
                                                                                                                                                  soon replaced the latter