<![if !vml]>
<![endif]>
Date: Saturday, 21st February 1970.
Venue: The County Ground, Swindon, Wiltshire.
Competition: FA Cup Sixth Round.
Score: Swindon Town 0 Leeds United 2
Scorers: Swindon Town: Nil. Leeds United: Clarke (2).
Attendance: 27,500 (Receipts £10,327).
Teams:
<![if !vml]>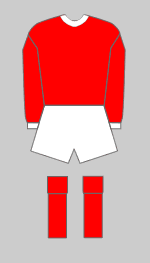 <![endif]><![if !vml]>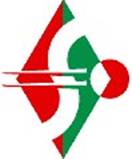 <![endif]>
Swindon Town: Downsborough; Thomas, Trollope; Butler, Burrows, Harland; Smith, Smart, Horsfield (Jones), Noble, Rogers.
<![if !vml]>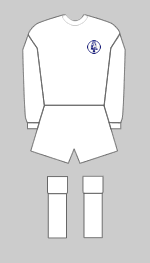 <![endif]><![if !vml]>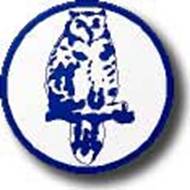 <![endif]>
Leeds United: Harvey; Reaney, Cooper; Bremner, Charlton, Hunter; Madeley, Clarke, Jones, Giles, E. Gray. Unused Sub: Lorimer.
Referee: Mr K.Walker (Maidstone, Kent).
In 1969 Swindon had beaten Arsenal 3-1 to win the League Cup for the first and only time in the club's history. The scorer of two of the goals in the League Cup final, Don Rogers, had also been in form to help Swindon beat SSC Napoli 3-0 to win the Anglo-Italian Cup in 1970. Additionally Swindon went on to beat AS Roma 5-3 over two legs to win the inaugural Anglo-Italian League Cup Winners' Cup later in the year.
So, while Swindon Town were in the Second Division, they were a force to be reckoned with and came fifth that season, missing out on promotion by a mere three points. In Don Rogers they had a very dangerous winger who was capped at Under-23 level for England and some say had it not been for Sir Alf Ramsey's dislike of wingers he would have been capped at full international status.
While having few stars they were a strong, well moulded unit and had played many games together as a team and the team they fielded against United was virtually the team that had upset Arsenal the previous year. Rod Thomas was a full Welsh International and played over three hundred and fifty games for Swindon before joining top-flight Derby County, while John Trollope played over eight hundred games in a career that spanned twenty years. Peter Noble played top flight with Newcastle Unied and Burnley and Stan Harland also saw service with Birmingham City in the First Division and amassed over three hundred games for Swindon.
Allan Clarke took his FA Cup tally to seven when he scored both the goals that gave United a 2-0 victory to win through to a Semi-Final clash with old foes Manchester United.
Dazzling United buried Swindon in the Wiltshire mud with a stylish victory over the League Cup holders. Swindon, the Second Division side with the big Cup pedigree, fancied their chances of dumping United out of the FA Cup, but they were never in the running. United turned in a five star display of power and skill with two-goal Allan Clarke in the role of executioner in chief.
Billy Bremner ran the midfield with Johnny Giles, Paul Reaney snuffed out the threat of danger-man Don Rogers, while 'Sniffer" Clarke and Mick Jones pulled the Swindon defence all over the place. Clarke's killer touches came in the thirty-second and thirty-fourth minutes as Swindon were opened up with the precision of a surgeon. Clarke collected Norman Hunter's long punt forward as it dropped over the Swindon defence and calmly rounded goalkeeper Peter Downsborough to slot in the first. Before Swindon could regain their composure the predator had rounded off a vintage United move for the second. Jones surged forward from midfield and laid the ball off to Eddie Gray, whose inch perfect centre was headed in with great power and accuracy by Clarke.
Swindon, who were in the last eight for the first time since 1924 hardly had enough possession to pose a threat, although Peter Noble almost reduced the arrears when he hooked a shot just wide before the interval. United were content to arrogantly knock the ball about and the quality of their passing drew rich applause from the County Ground crowd. Leeds were quicker and sharper to the ball and almost added a third goal when Johnny Giles's quickly taken free-kick curled just wide of the woodwork. In the end United who were chasing an unprecedented League, FA Cup and European Cup, had eased their way into the Semi-Final without meeting First Division opposition.
<![if !vml]>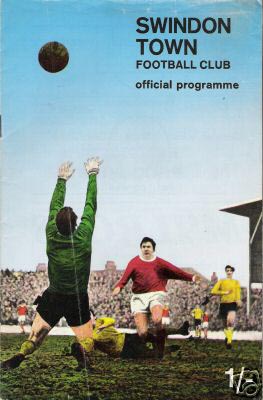 <![endif]> <![if !vml]>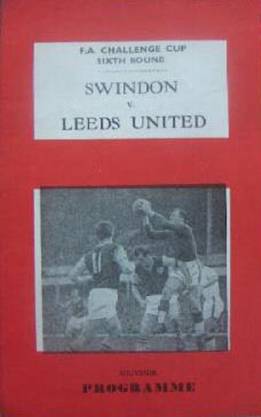 <![endif]>
Match Action:
<![if !vml]>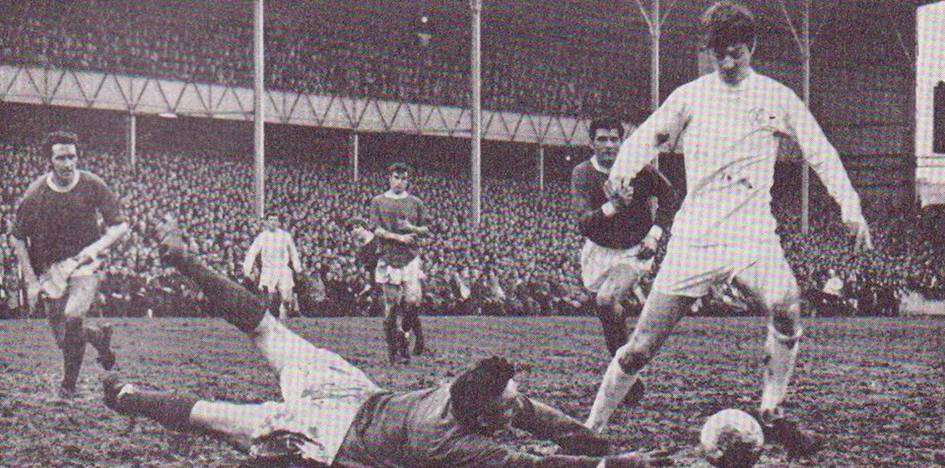 <![endif]>
Allan Clarke rounds Peter Downsborough for the first goal
<![if !vml]>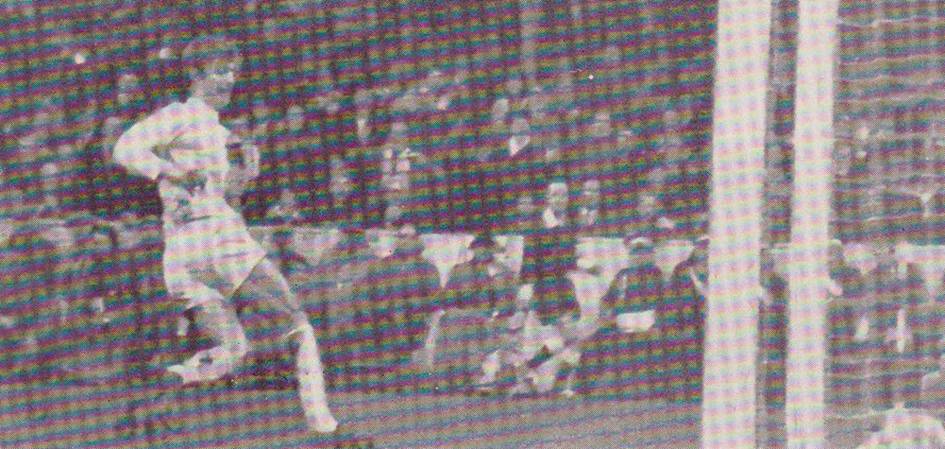 <![endif]>
Allan Clarke slots home the first goal
<![if !vml]>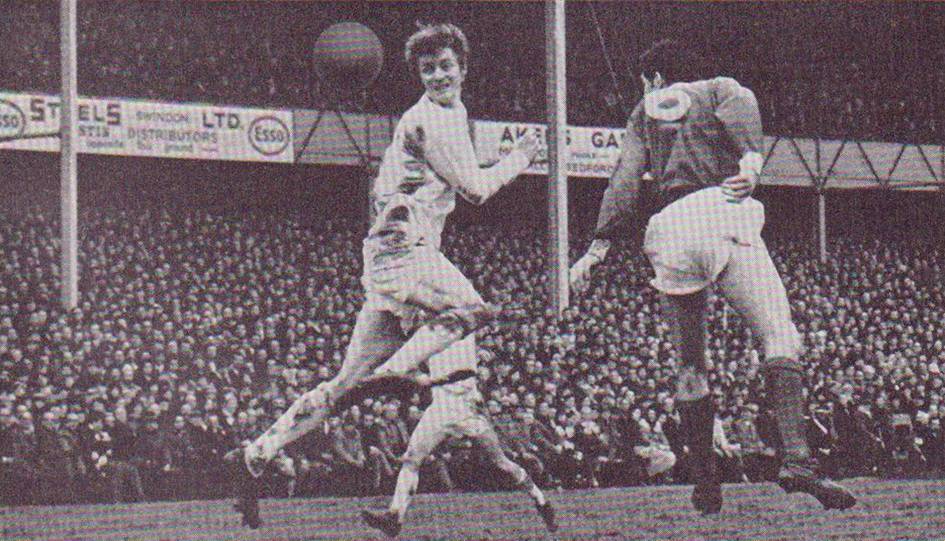 <![endif]>
Allan Clarke heads the second
<![if !vml]>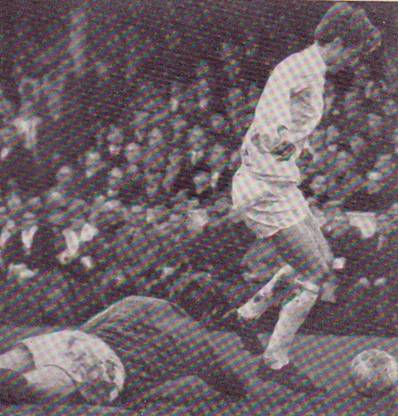 <![endif]> <![if !vml]>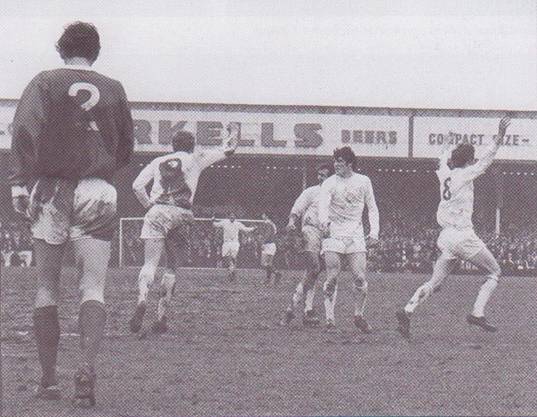 <![endif]>    
Allan Clarke rounds goalkeeper Peter Downsborough              Allan Clarke (8) celebrates his goal                                                                   
<![if !vml]>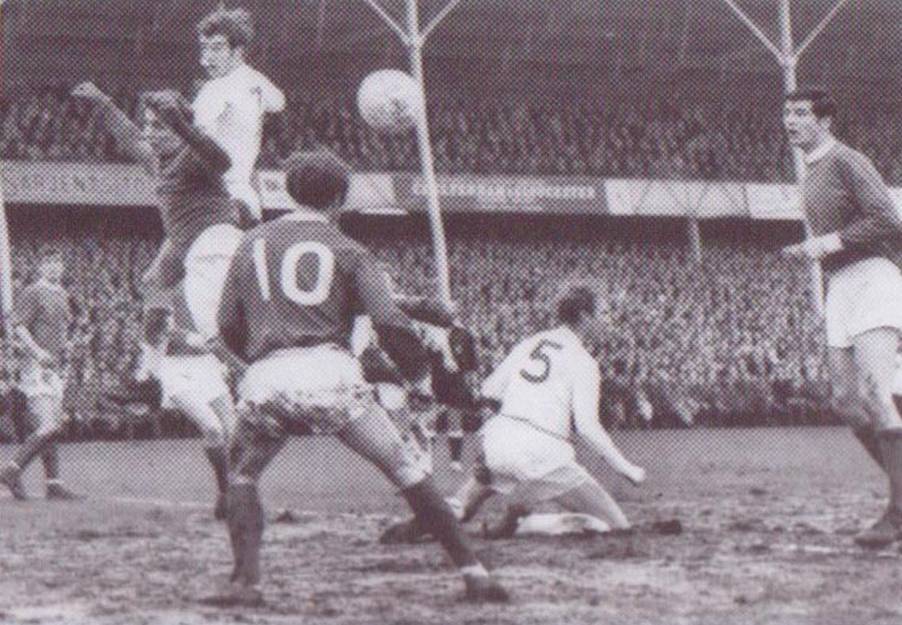 <![endif]>
Paul Madeley beats goalkeeper Peter Downsborough
<![if !vml]>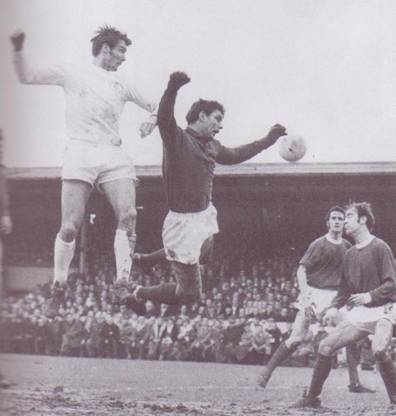 <![endif]>
Paul Madeley beats goalkeeper Peter Downsborough
Teams:
<![if !vml]>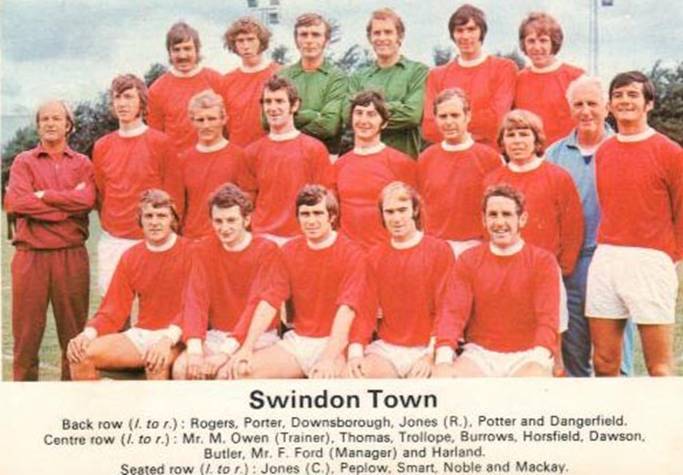 <![endif]>
<![if !vml]>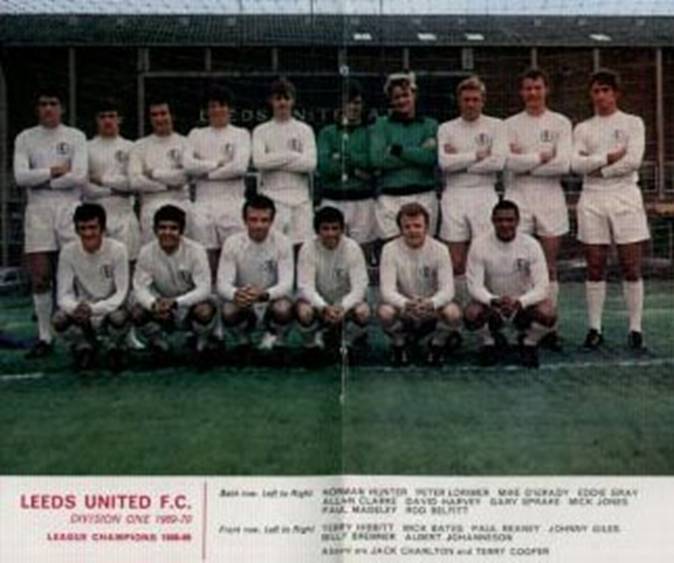 <![endif]>
Players:
<![if !vml]>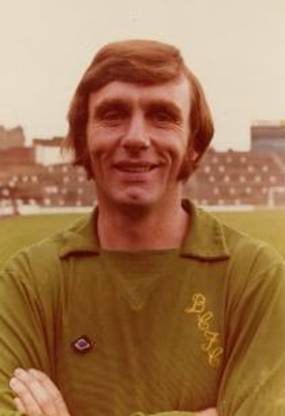 <![endif]> <![if !vml]>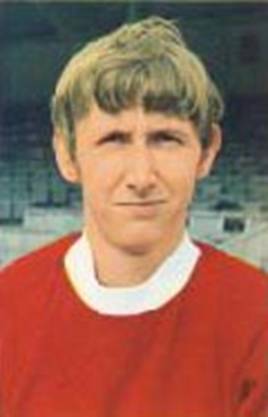 <![endif]> <![if !vml]>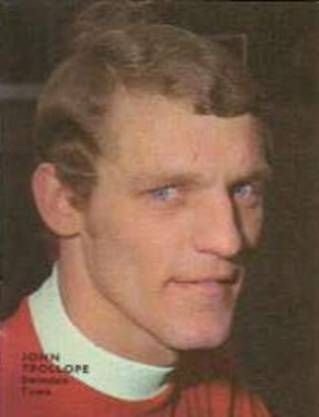 <![endif]> 
Peter Downsborough                                      Rod Thomas                                               John Trollope                                                  
<![if !vml]>
<![endif]>   <![if !vml]>
<![endif]>     <![if !vml]>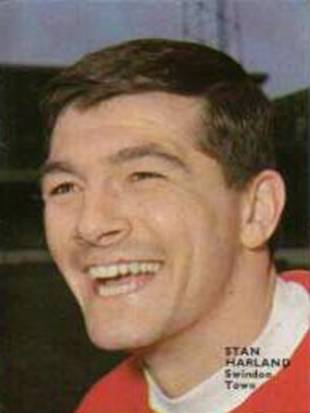 <![endif]>    
Joe Butler                               Frank Burrows                                                            Stan Harland  
<![if !vml]>
<![endif]> <![if !vml]>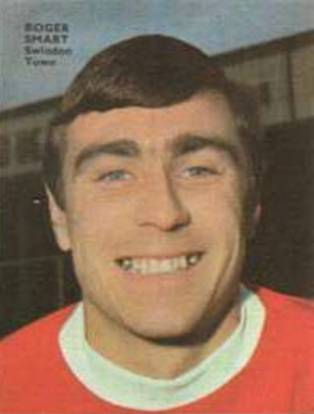 <![endif]> <![if !vml]>

<![endif]> <![if !vml]>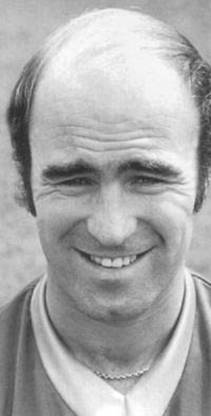 <![endif]> 
John Smith                      Roger Smart                                                         Arthur Horsfield               Peter Noble                                                             
<![if !vml]>
<![endif]> <![if !vml]>
<![endif]>                             <![if !vml]>
<![endif]>
  Don Rogers                                               Chris Jones                                  Allan Clarke scored both Leeds goals