<![if !vml]>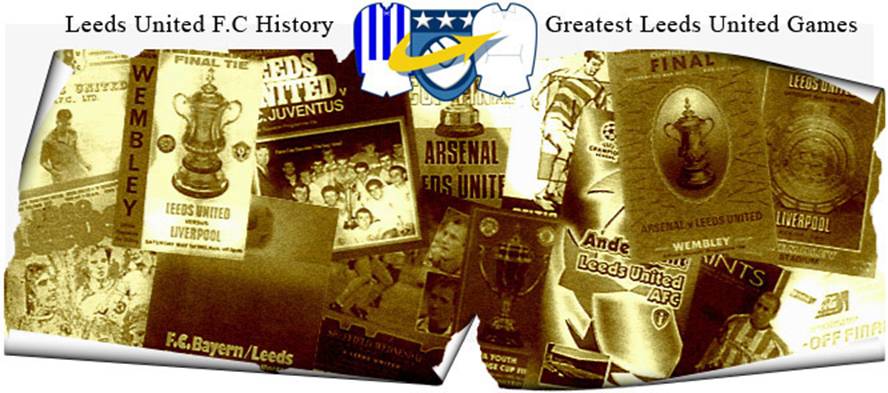 <![endif]>
Date: Saturday, 20th September 2003.
Venue: Elland Road, Leeds.
Competition: English Premier League.
Score: Leeds United 0 Birmingham City 2
Scorers: Leeds United: Nil. Birmingham City: Savage (pen), Forssell.
Attendance: 34,305
Teams:
<![if !vml]>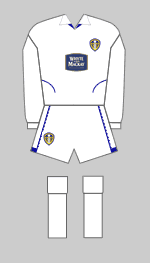 <![endif]><![if !vml]>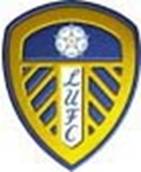 <![endif]>
Leeds United: Robinson; Kelly, Camara, Roque Junior, Harte; Pennant, Morris, Olembe, Sakho (Lennon); Smith, Viduka. Unused Subs: Batty, Radebe, Chapuis, Carson.
<![if !vml]>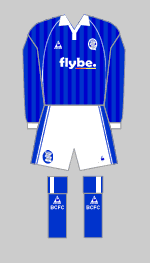 <![endif]><![if !vml]>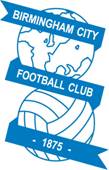 <![endif]>
Birmingham City: Taylor; Johnson, Upson, Cunningham, Clapham; Dunn (Morrison), Clemence, Savage, Lazarides; Forssell (Tebily), Dugarry (Cisse). Unuded Subs: John, Bennett.
Referee: Mr D. Gallagher (Banbury, Oxfordshire).
Leeds were in control of a scrappy affair, and with thirteen minutes to go, looked poised to steal a valuable victory. But Unitedís usual refereeing lucky charm, Dermot Gallagher, had an aberration in the dying minutes and the Blues picked up an ill-deserved win. Gallagher adjudged Roque Juniorís foul on Mikael Forssell to have taken place just inside the box, initial contact was made outside, and a penalty was awarded. Paul Robinson proved equal to David Dunnís spot-kick, but amazingly the penalty was ordered to be re-taken because Paul Robinson had moved off his line. Robbie Savage scored the second spot-kick and Birmingham went on to win 2-0. Robinson admitted, ďI couldnít believe it. I did the same the second time around and nothing was said.Ē
Two blatant acts of daylight robbery cost Leeds United dear against Birmingham City at Elland Road. The United revival was taking shape quite nicely, following the humiliation at Leicester, when two scandalous decisions by referee Dermot Gallagher and one of his assistants denied Leeds at least a point against the Blues. First Gallagher awarded a penalty that never was, then his assistant ordered the spot-kick to be re-taken after Paul Robinson had pulled off a blinding save to deny David Dunn from 12 yards. It was as though the fates were conspiring against Leeds to ensure Gallagher's golden streak, United hadn't lost in their previous eighteen games with him in charge, would come to an end. The two decisions were a complete travesty. The match officials left the ground without an explanation, and changed the complexion of a game in which Peter Reid's side had done everything bar score. It was hard to imagine that such controversy would have reigned at Old Trafford or Highbury, but this was Elland Road and United were no longer viewed as one of the Premiership's protected species.
<![if !supportLineBreakNewLine]>
<![endif]>
Why the penalty was awarded in the first place is a mystery. Roque Junior, who was given a second yellow card to ensure his home debut ended in an early bath, made minimal contact with a sprawling Mikael Forssell and that appeared to take place outside the area. Amazingly Roque Junior appeared to have no complaints, but what followed sparked fury at Elland Road. Paul Robinson pulled off a tremendous save low to his left to deny David Dunn before the assistant referee intervened and ordered the kick to be taken again, citing early movement by the keeper off his line. This was a movement that happens every time a penalty is taken and Paul Robinson repeated the process to the re-taken spot kick, but this time Robbie Savage's strike was allowed to stand. It was pedantic to say the least, but what followed was a throw back to 1971 when United were famously denied by a linesman's flag in a championship decider with West Bromwich Albion.
<![if !supportLineBreakNewLine]>
<![endif]>
Peter Reid, akin to Don Revie, looked up to the heavens before berating the match officials, while programmes and plastic bottles were thrown onto the running track from the normally placid West Stand paddock. Indeed, a supporter on crutches was so incensed he even staged a one-man pitch invasion, but was prevented from reaching the Birmingham dug-out by two stewards. All around there was disbelief. And that transferred itself onto the pitch where United looked visibly rocked by the decisions and immediately lost their impetus. The penalty ruling came in the seventy-sixth minute and just eight minutes later there was more controversy when Mikael Forssell was allowed to sneak in from an apparently offside position to put the result beyond doubt. TV pictures suggested Mikael Forssell was probably level when David Dunn played him in, but it was touch and go, and the fact that the assistant referee gave the goal was more by luck than judgement given his incompetence moments earlier.
<![if !supportLineBreakNewLine]>
<![endif]>
It was a goal that wouldn't have stood nine times out of ten, similar openings were flagged at Old Trafford that weekend, yet it summed up United's luck beautifully.
The players had given Peter Reid the response he was looking for after Monday's nightmare at the Walkers Stadium. Ian Harte looked rejuvenated in the left-back position, the defence looked solid and Birmingham never looked like breaking them down, until Gallagher's untimely intervention. Leeds had bossed proceedings in the middle of the park and full debutant Salomon Olembe linked up well with the busy Jody Morris at the heart of the engine room. Up front, Alan Smith ploughed something of a lone furrow against a well-organised Birmingham defence and the only real worry for Reid was the lack of quality from United in the final third. His side dominated in terms of possession, but only created two clear-cut chances all afternoon.
Some of the credit for that must go to Birmingham and Matthew Upson in particular who had Blues defence well marshalled. But Leeds were lacking the killer instinct required to finish sides off and, had they taken their chances, the game would have been over before Dermot Gallagher decided to offer Birmingham a helping hand and proved once and for all that he was not a Leeds fan. United's best chance in the first half came when Salomon Olembe played a delightful ball to Lamine Sakho just inside the box. Sakho delivered a lovely pull back and, when Alan Smith and Mark Viduka failed to get on the end of it, Jermaine Pennant was presented with a golden opportunity to open the scoring, but he failed to control. The second opening was after the break when Mark Viduka held up an Ian† Harte free-kick and Alan Smith turned Kenny Cunningham. However, Smith's shot was straight at Maik Taylor. While those were the only out and out chances, there were no doubts as to who was the better side and Leeds dominated in terms of possession.
<![if !supportLineBreakNewLine]>
<![endif]>
Salomon Olembe's passing and vision was a real asset while Lamine Sakho gave the sort of determined display that he was becoming renowned for. Ian Harte was also a thorn in Birmingham's side at set-pieces and the Irishman did well for United. But, right from the fifth minute when Roque Junior went in the book for an innocuous challenge, just seconds before Robbie Savage went unpunished for an awful tackle on Lamine Sakho, it was the referee who made his intentions clear and the game will be remembered for the performance of Dermot Gallagher. That wasn't how it was supposed to be.
<![if !vml]>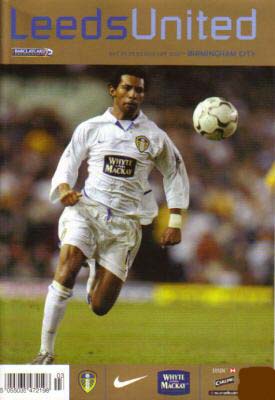 <![endif]>
Match Action:
<![if !vml]>

<![endif]>
The centre of controversy: Paul Robinson saves David Dunnís penalty attempt.
<![if !vml]>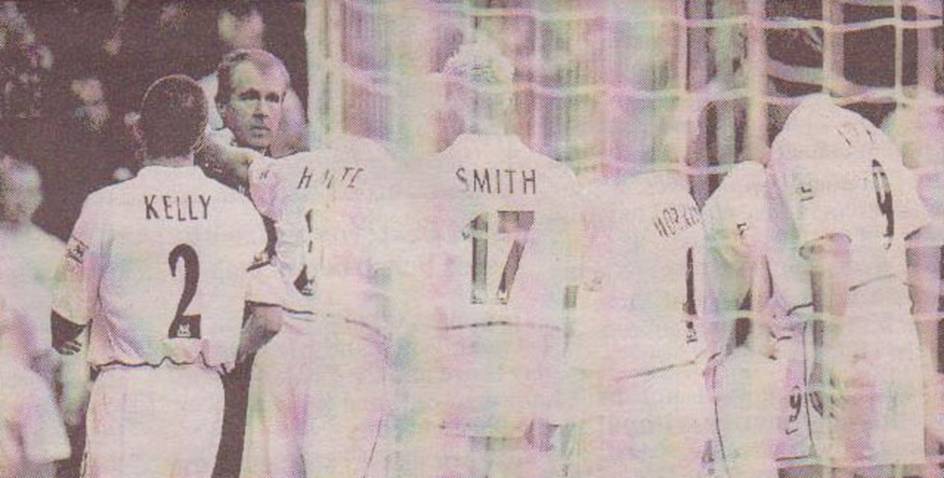 <![endif]>†
The linesman declares that Paul Robinson had moved before the shot was taken
<![if !vml]>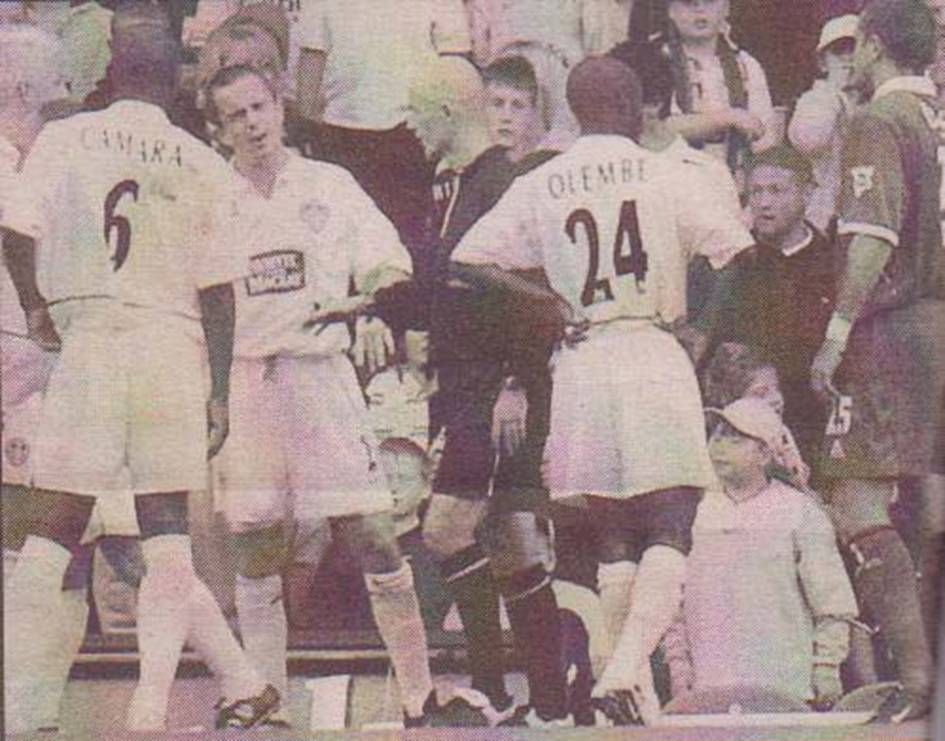 <![endif]>
Referee Dermot Gallagher accepts his linesmanís decision
<![if !vml]>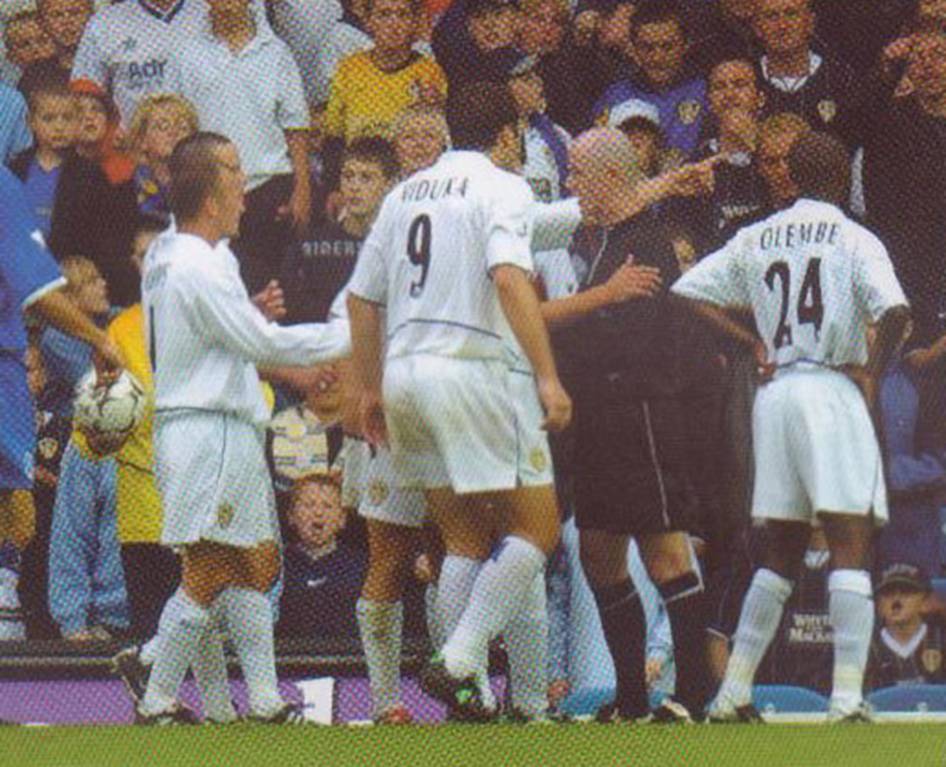 <![endif]>
Leeds players, led by Gary Kelly, Jody Morris, Mark Viduka and Solomon Olembe, question Dermot Gallagherís decision
<![if !vml]>
<![endif]>
Paul Robinson makes a valiant attempt but Robbie Savage scores from the retake, as Alan Smith, Lamine Sakho and Ian Harte, and David Dunn, look on
<![if !vml]>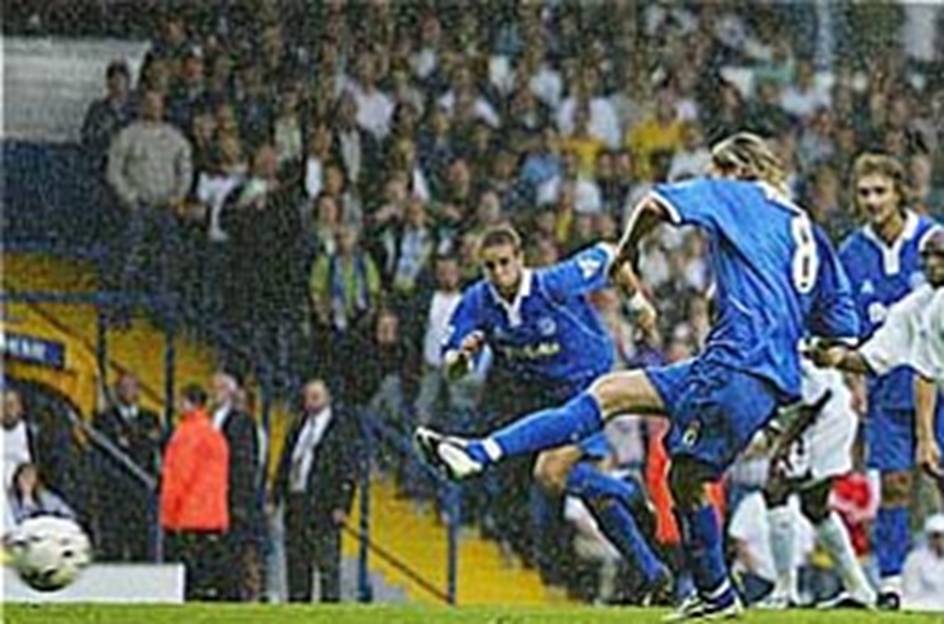 <![endif]>†
Robbie Savage scores from the spot
<![if !vml]>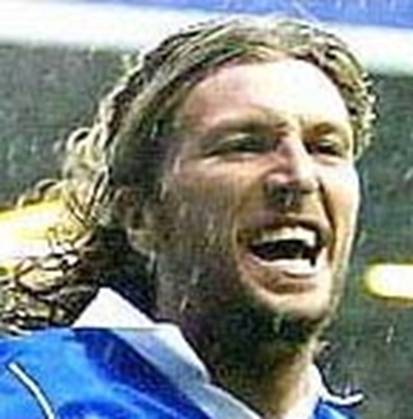 <![endif]>†<![if !vml]>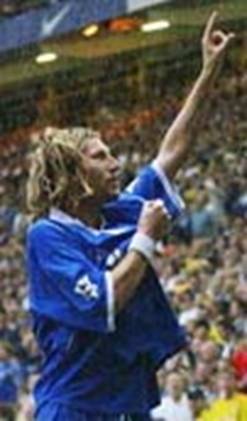 <![endif]>†<![if !vml]>
<![endif]>
††††††††††††††††††††††††††††††††††††††††††††††††† Robbie Savage celebrates his penalty success†††††††††††††††††††††††††††††††††††††††† Mikael Forssell celebrates his goal
<![if !vml]>
<![endif]>†<![if !vml]>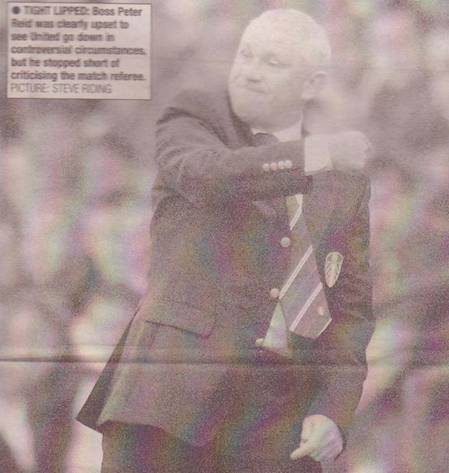 <![endif]>
<![if !vml]>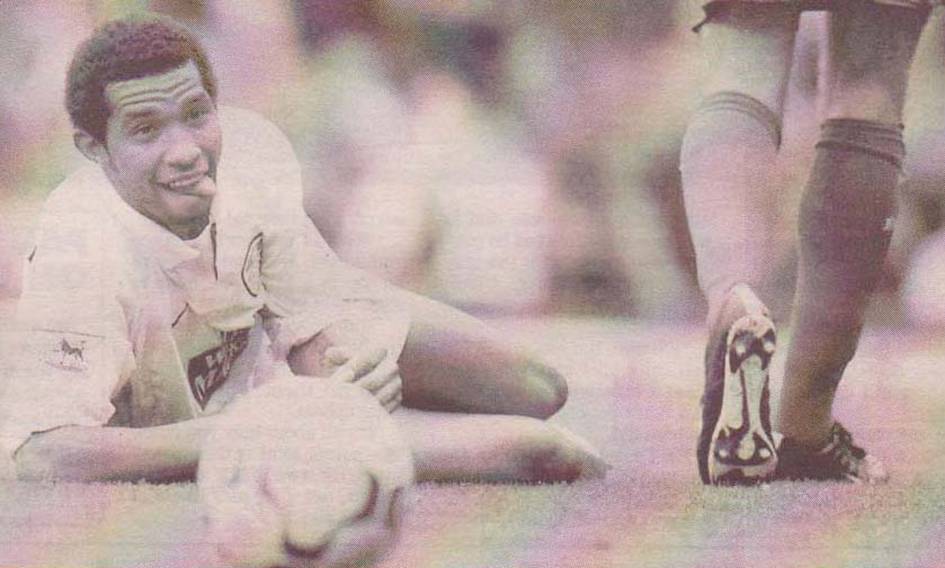 <![endif]>†
Jermaine Pennant watches ruefully as a chance goes begging†††††††††††††††††††††††††††††††††††††††††††††††††††††††††††††
<![if !vml]>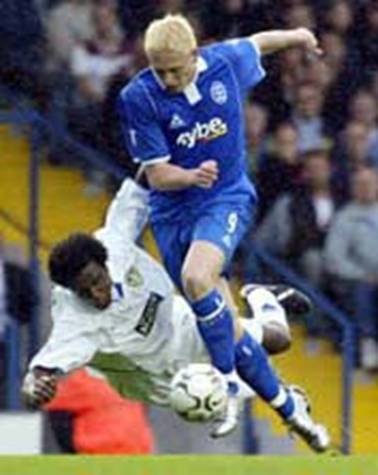 <![endif]>††††††††† <![if !vml]>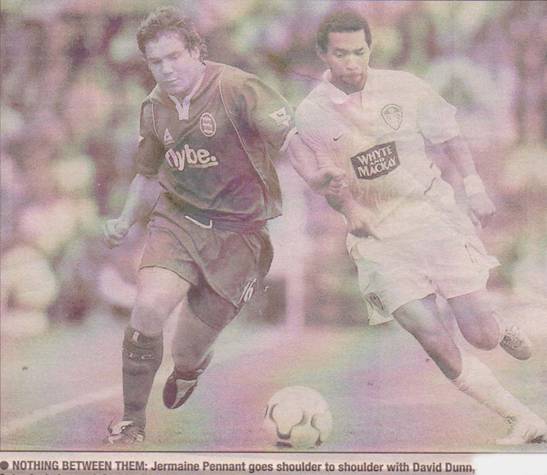 <![endif]>†
Mikael Forssell powers past Roque Junior
<![if !vml]>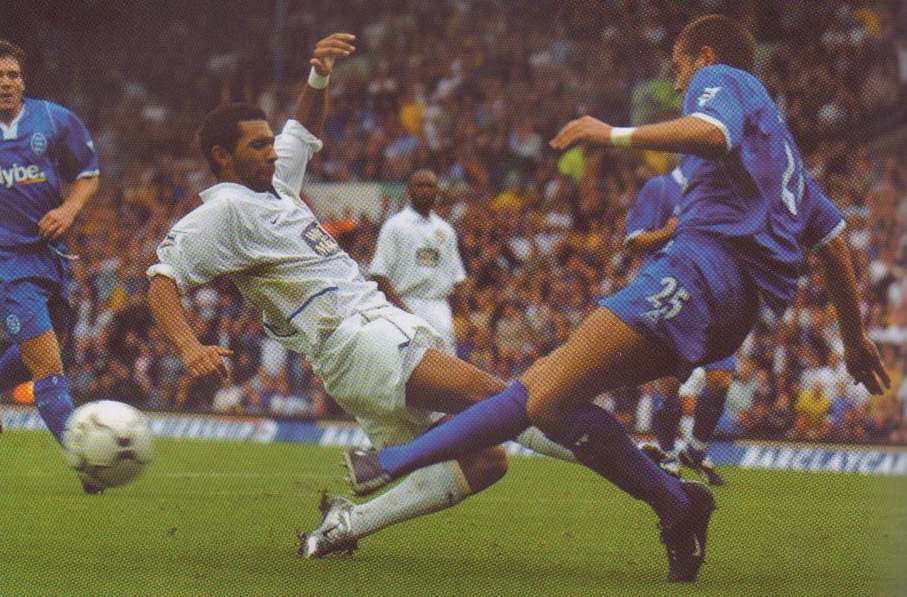 <![endif]>†
Jermaine Pennant loses out to Matthew Upson
<![if !vml]>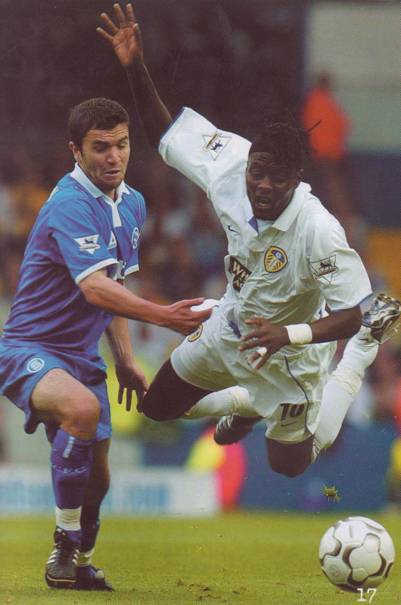 <![endif]>†<![if !vml]>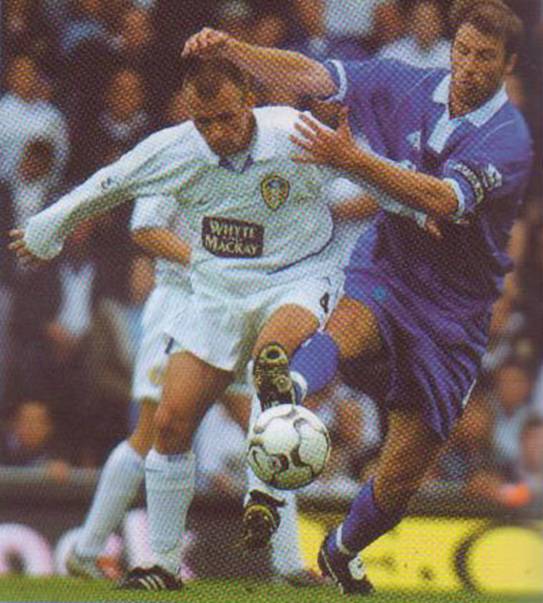 <![endif]>
Lamine Sakho is clattered by Damien Johnson†††††††††††††††††††††††† Jody Morris disputes possession with Kenny Cunningham
††††††††
Players:
<![if !vml]>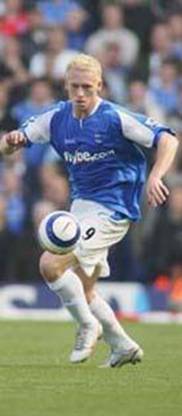 <![endif]>†<![if !vml]>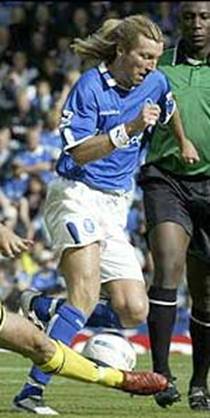 <![endif]>††††††† <![if !vml]>
<![endif]>††††††<![if !vml]>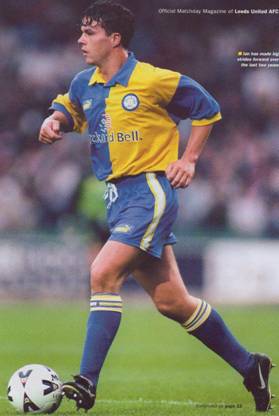 <![endif]>†
Mikael Forssell and Robbie Savage scored for the visitors††††††††† Paul Robinson saved a penalty†††††† †††††Ian Harte looked rejuvenated†††††††††††††††
<![if !vml]>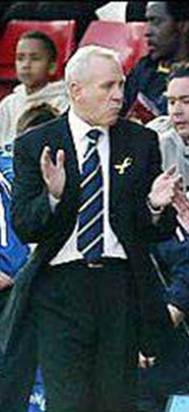 <![endif]>† <![if !vml]>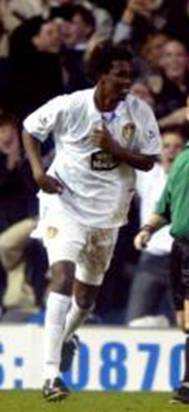 <![endif]>†††<![if !vml]>

<![endif]>†<![if !vml]>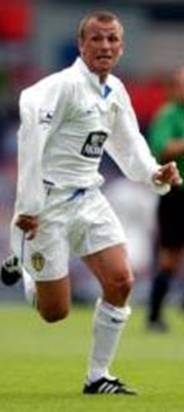 <![endif]>††<![if !vml]>
<![endif]>
Peter Reid got the response††† Roque Junior was sent off††††† Salomon Olembe liked well with Jody Morris†††††††††††††† Lamine Sahkoís pass was not used
†
<![if !vml]>

<![endif]>†††††††† <![if !vml]>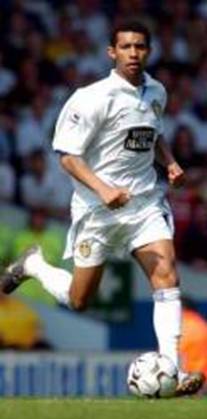 <![endif]>††††††††<![if !vml]>
<![endif]>††††††††<![if !vml]>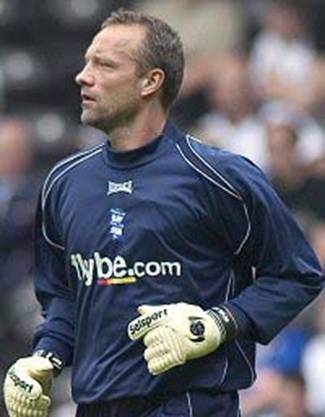 <![endif]>
Alan Smith lone furrow††††† Jermaine Pennant missed†††††††††††††††† Mark Viduka missed also†††††††††††† Maik Taylor was in goal for Birmingham
<![if !vml]>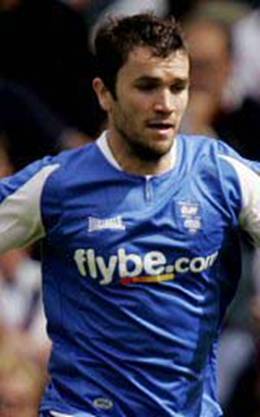 <![endif]>†<![if !vml]>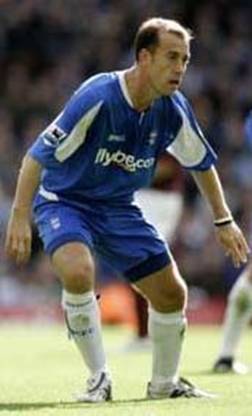 <![endif]>† <![if !vml]>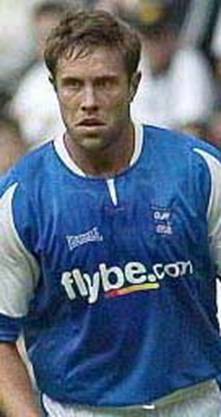 <![endif]>†<![if !vml]>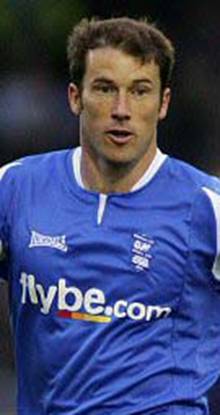 <![endif]>
Damien Johnson and future United loanee, Jamie Clapham were at full-back††††† Matthew Upson and Kenny Cunningham were in central defence
<![if !vml]>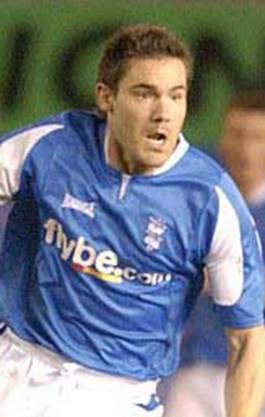 <![endif]>†<![if !vml]>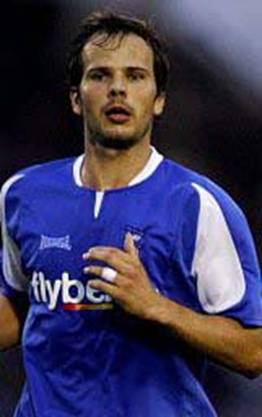 <![endif]>†<![if !vml]>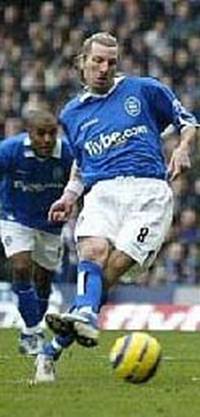 <![endif]>†<![if !vml]>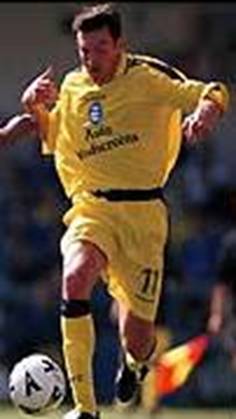 <![endif]>
David Dunn, Stephen Clemence, Robbie Savage and Stan Lazaridis started in the Birmingham midfield
<![if !vml]>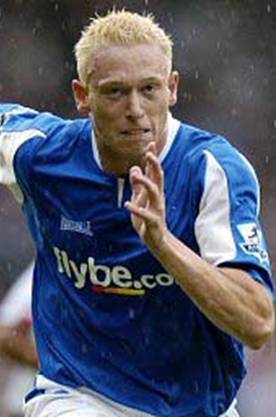 <![endif]>†<![if !vml]>
<![endif]>††<![if !vml]>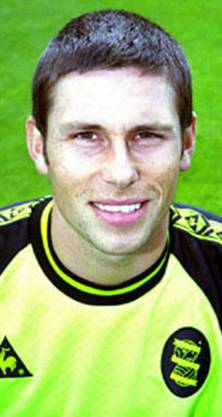 <![endif]>†<![if !vml]>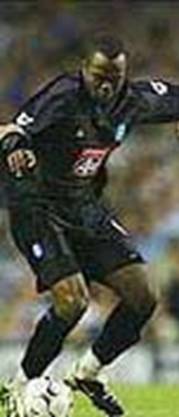 <![endif]>
Mikael Forssell and Christophe Dugarry were the strikers†††††††††††††††††††††††††††††† †††††††††††††††††Future United keeper, Ian Bennett, and Stern John were the
††††††††††††††††††††††††††††††††††††††††††††††††††††††††††††††††††††††††††††††††††††††††††††††††††††††††††††††††††††††††††††††† †††††††††††††††††unused substitutes
<![if !vml]>

<![endif]>††† <![if !vml]>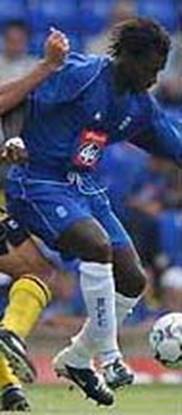 <![endif]>††††<![if !vml]>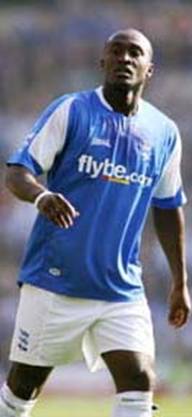 <![endif]>
Clinton Morrison, Aliou Cisse and Olivier Tebily were the substitutes used
††††
†