<![if !vml]>
<![endif]>
Date: Thursday, 20th September 2001.
Venue: Estadio dos Barreiros, Funchal, Madiera, Portugal.
Competition: UEFA Cup, First Round, First Leg.
Score: CS Maritimo 1 Leeds United 0.
Scorers: CS Maritimo: Bruno. Leeds United: Nil.
Attendance: 10,500.                                                                                                   
Teams:                                                                     
<![if !vml]>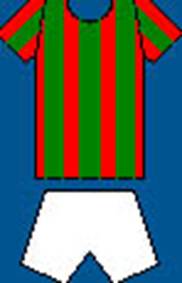 <![endif]><![if !vml]>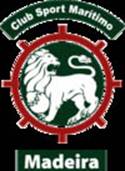 <![endif]>
CS Maritimo: Nelson Vasco; Dinda (Joel), Zeca, Sergio, Albertino Alves, Andre (Alan); Bruguel, Quim (Gaucho), Bruno; Van Der Gaag, Kenedy. Unused Subs: Lino, Musa, Arriola, Joel, Gilmar.
<![if !vml]>
<![endif]><![if !vml]>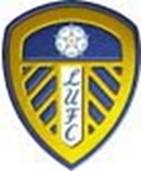 <![endif]>
Leeds United: Martyn, Mills, Ferdinand, Matteo, Harte; Kelly, Batty, McPhail (Wilcox), Kewell; Keane, Viduka Unused Subs: Woodgate, Duberry, Burns, Maybury, Robinson.                                                    
Referee: Jack Van Hulton (Holland).
While it was gratifying to see United looking down on the challengers, they had not really dominated any game in the season so far and were not playing the free flowing football that made them such an entertaining team to watch in the run in to the previous season. This was apparent when, instead of beating minnows Maritimo in the UEFA Cup, United left Madeira goal-less and defeated but expecting to reverse the 1-0 deficit at Elland Road. Despite missing Alan Smith, Lee Bowyer, Olivier Dacourt and Eirik Bakke, United still had enough big name players to put Maritimo to the sword an would have been disappointed at the outcome, as after their European exploits of the previous season they had been firmly established as one of the teams likely to be a big fish in the UEFA Cup sea.
It was a major upset, as the underdogs, Maritimo from Madeira beat UEFA Cup favourites United. A bizarre goal from midfielder Bruno was enough to deal Leeds a big blow in the opening round of this UEFA Cup contest. It was obvious that United would need to show much better form in the home leg if they were to make it past the opening hurdle. United were far too used to marauding past fancied teams into the semi-finals and they were fully expected to have progressed past Maritimo with ease, but the hard working and well-organized Portuguese team showed they needed to do more than just turn up to win this tie. United were made to toil in the muggy late summer air with the twinkling lights of the Madeiran mountainside setting a picturesque backdrop. Many people from Britain use the island for holidays but United found that it was no vacation.
The preparation for the game was anything but perfect as just after ten minutes in the air on the original flight to Madeira, the flight was recalled and had to return to the Leeds and Bradford Airport upon hearing UEFA's decision to postpone all European games in the wake of the September 11th attack by terrorists on the Twin Towers in New York. Therefore the game was put back a week and when the game was played United were unexplanably subdued and little appetite for the game.
In the whole match United showed little in the way of urgency or creativity. Possibly, United should prove too strong when the two teams were to meet again at Elland Road in the ensuing week. It would be unthinkable that O'Leary's boys could actually be knocked out by this side. There was a very slow opening as Maritimo did not seem intent on attack and neither did United as they waited pensively for the home team to pressurise them or shoot from long range as was their usual style. David Batty was penalised for high kicking and Brazilian Dinda had only one thing on his mind as he stepped up to place the ball thirty-five yards from goal. His effort had pace and direction but Nigel Martyn was equal to it as he dived across to his right to palm the ball away. United did not force their first corner until the twenty-first minute and as frustrations took hold, four minutes later Stephen McPhail was booked for a foul on Dinda.
Maritimo found the net in the thirty-fourth minute although scorer 'Bruno' Fernandes could not have known too much about it. He floated in a free-kick from forty yards but it missed the targeted head of defender Mitchell Van der Gaag and dropped limply into the far corner of the net past the unsighted Nigel Martyn, who should have done better. It sent the home fans wild and sewed the first seeds that perhaps there was a real shock on the cards. The home side should have doubled their lead minutes later as Danny Mills hesitated in clearing a hopeful long ball out of defence from Maritimo, Nigel Martyn stayed on his line and Quim nipped in between the two but his effort went high over the bar from six yards out. Nigel Martyn did manage to save a free-kick from Andre in the thirty-seventh minute and even though Ian Harte saw a free-kick acrobatically palmed away by Nelson Vasco, it was the home side that finished the half in the ascendancy.
If manager David O'Leary had words of wisdom in the half-time break they were not heeded as United just seemed to have nothing to offer as the second half progressed. Little changed when Jason Wilcox was brought on in place of Stephen McPhail just before the hour and it was still the Portuguese who looked most likely to score as Quim powered a left-foot shot across goal that Nigel Martyn beat away with a great save. Jason Wilcox took on the left-wing role as Harry Kewell moved into a more central role alongside David Batty and it was the former Blackburn winger who set up United's best chance. His deep cross found Danny Mills at the far post and Nelson Vasco needed to be alert as he arched back to tip the defender's looping header over the bar. It was the best chance United were going to get as Maritimo looked the more likely side to score. Bruno, Andre and Gaucho all had half chances to find the killer second goal but United's defence held firm.
Mark Viduka saw a late effort dribble wide of the target and Robbie Keane, making his European debut for United, missed a last-minute opportunity which maybe he should have scored as David Batty put him through on goal, but it was Maritimo who had the final say as 'Alan' Da Costa burst through the middle and, as the defence opened up in front of him, he only had Nigel Martyn to beat but fired his effort high over the bar. Maybe United should have counted their blessings that the damage was not even greater and that they had the chance to fight another day in Europe. David O'Leary was far from pleased and commented. "I hope it is a kick up the backside for the players. If it isn't then we are going to go out of this competition early doors."
<![if !vml]>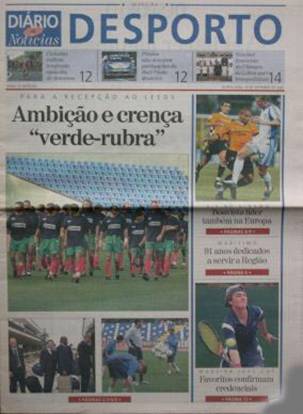 <![endif]> <![if !vml]>
<![endif]>
Match Action:
<![if !vml]>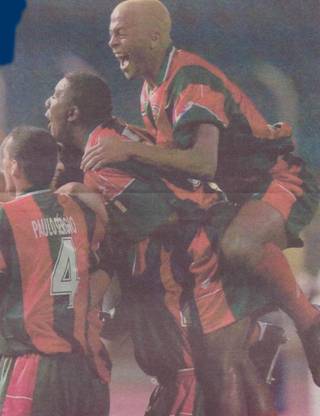 <![endif]> <![if !vml]>
<![endif]> <![if !vml]>
<![endif]>
Maritimo players celebrate their goal                    Robbie Keane holds off Quim                                              David Batty battles in midfield
<![if !vml]>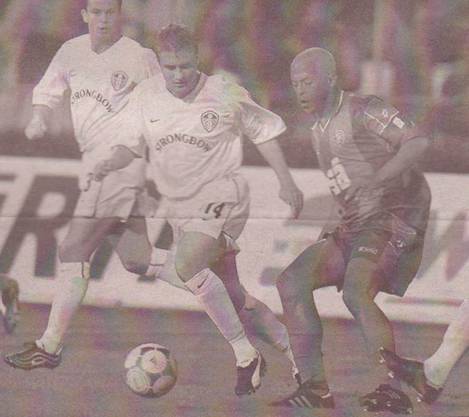 <![endif]>       <![if !vml]>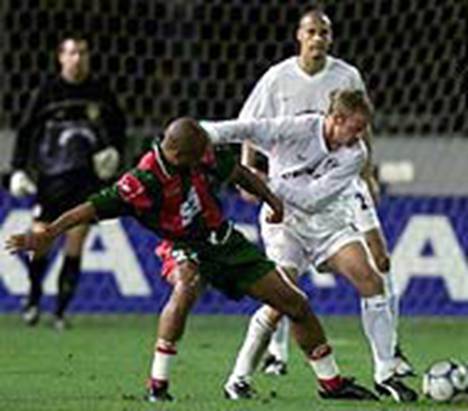 <![endif]>
Ian Harte watches as Stephen McPhail gets past Andre Moriero                  David Batty grapples with Daniel Kenedy as Rio Ferdinand and
                                                                                                                             Nigel Martyn look on
<![if !vml]>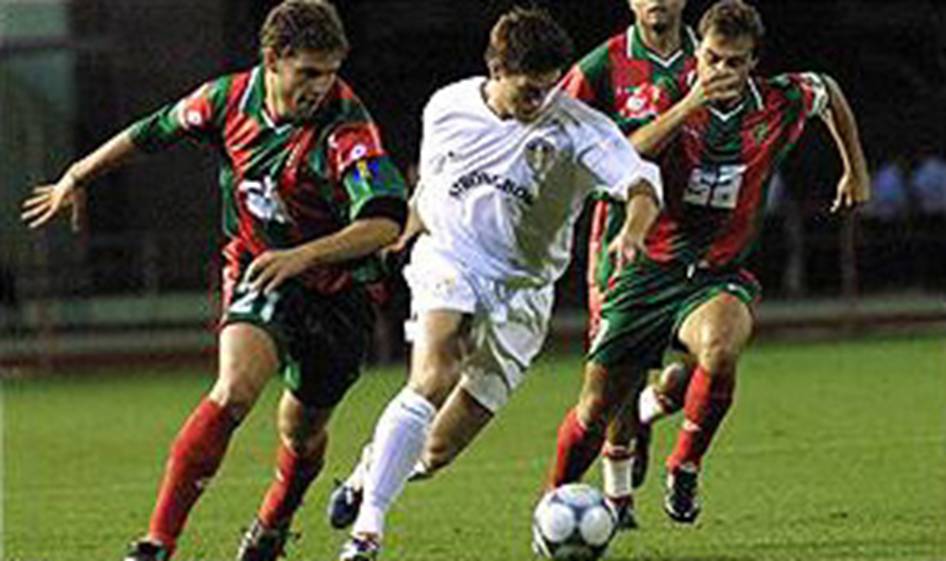 <![endif]> 
 Harry Kewell takes on the Maritimo defence                                                                                 
<![if !vml]>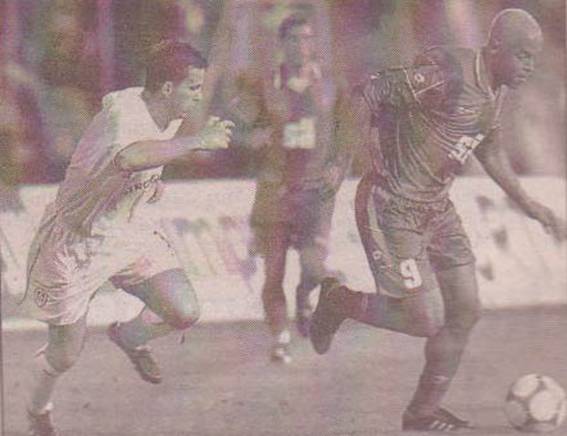 <![endif]>     <![if !vml]>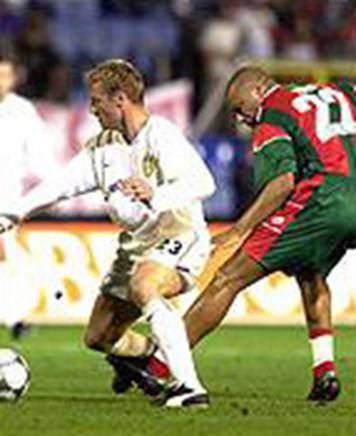 <![endif]>
Ian Harte chases Andre Moriero                                                                                             David Batty battles with Daniel Kenedy
Players:
<![if !vml]>
<![endif]>  <![if !vml]>

<![endif]>  <![if !vml]>
<![endif]>  <![if !vml]>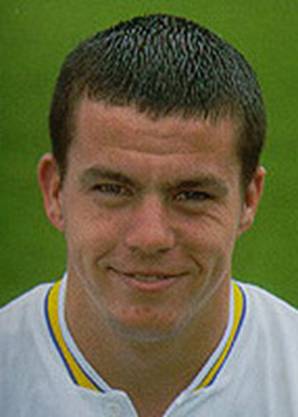 <![endif]>
Bruno Fernandez scored the winner           David Batty was           Stephen McPhail was booked        Ian Harte saw a fine save from his free-kick
                                                                      penalised
<![if !vml]>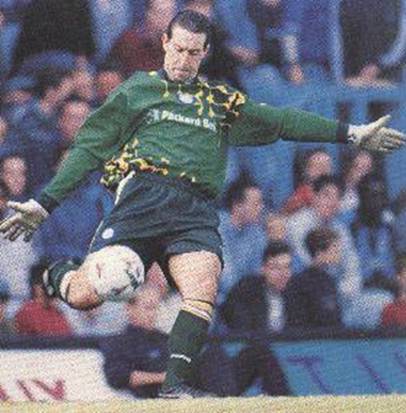 <![endif]>     <![if !vml]>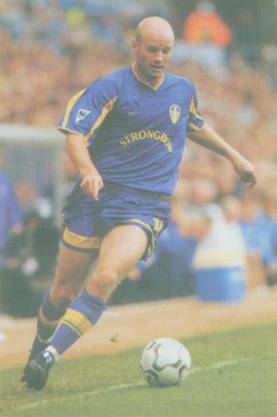 <![endif]>     <![if !vml]>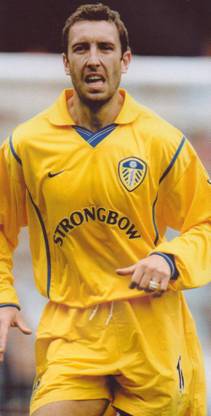 <![endif]> 
Nigel Martyn made several fine saves                                            Danny Mills had a looping header                 Jason Wilcox replaced               
                                                                                                                                                                                     Stephen McPhail                       
<![if !vml]>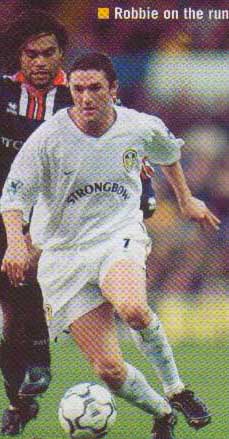 <![endif]>     <![if !vml]>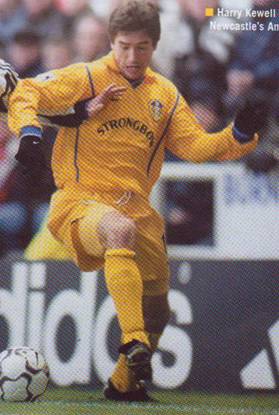 <![endif]>     <![if !vml]>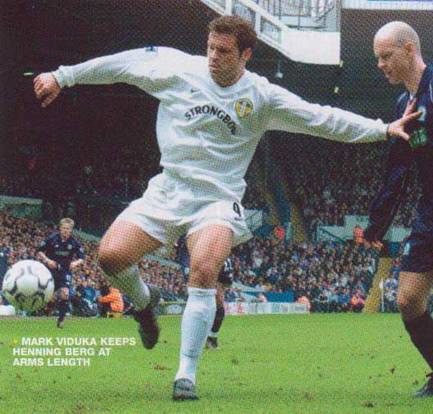 <![endif]> 
Robbie Keane maybe                        Harry Kewell moved into central midfield      Mark Viduka was just wide late on                  
should have scored
<![if !vml]>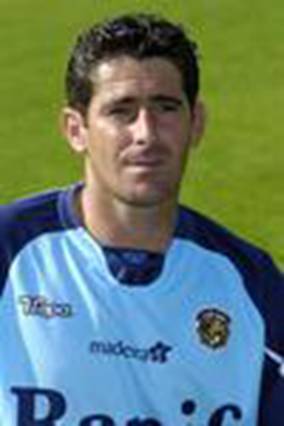 <![endif]>       <![if !vml]>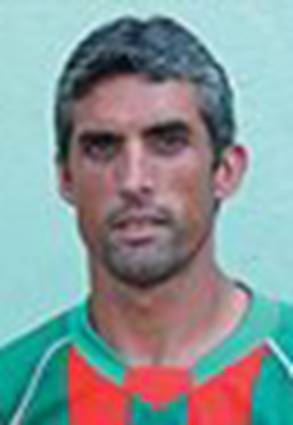 <![endif]>    <![if !vml]>
<![endif]>  
 Nelson Vasco was in the Maritimo goal             Albertino Eloi Jesus Vieira Alves and Paulo Sergio Silva, were in the Maritimo defence
<![if !vml]>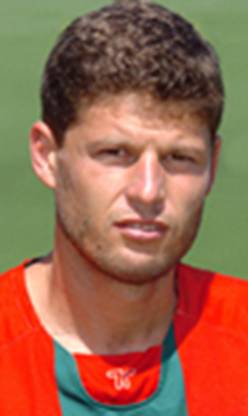 <![endif]> <![if !vml]>
<![endif]>      <![if !vml]>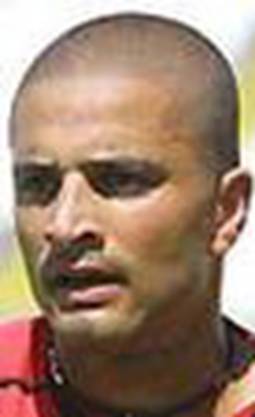 <![endif]> <![if !vml]>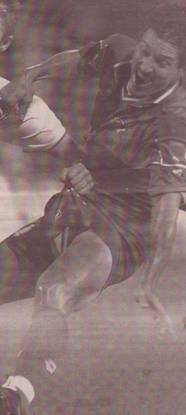 <![endif]>
as were Nuno Miguel P. Sousa aka Briguel, Mitchell Van Der Gaag                  Daniel Kenedy and Joaquim Miguel Leitao aka Quim
                                                                                                                                   were strikers
<![if !vml]>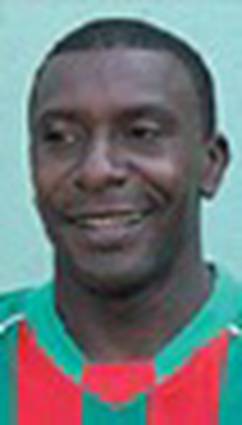 <![endif]> <![if !vml]>
<![endif]> <![if !vml]>
<![endif]> <![if !vml]>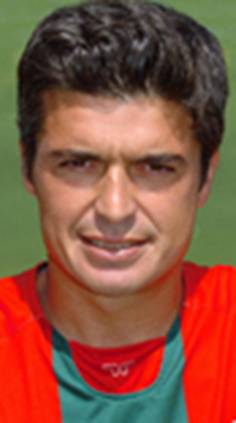 <![endif]>
Jailton Dos Santos aka Dinda, Jose Antonio Goncalves Da Silva aka Zeco, Andre Moreira and Bruno Marcelo Pereira Fernandes were in midfield
<![if !vml]>
<![endif]>               <![if !vml]>
<![endif]>                  <![if !vml]>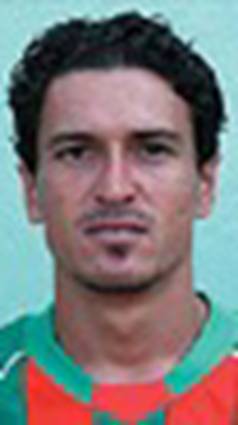 <![endif]>
Eric Freire Gomes aka Gaucho,                   Alan Osorio da Costa Silva                   and Joel Santos were substitutes