<![if !vml]>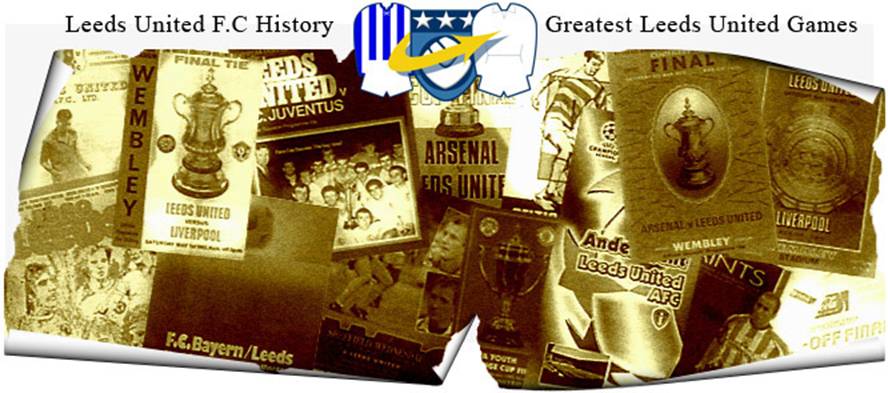 <![endif]>
Date: Saturday, 19th December 1959.
Venue: Turf Moor, Burnley.
Competition: First Division.
Score: Burnley 0 Leeds United 1.
Scorers: Burnley: Nil. Leeds United: Overfield.
Attendance: 17,398.
Teams:
<![if !vml]>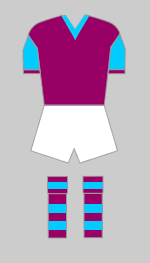 <![endif]><![if !vml]>

<![endif]>
Burnley:  Blacklaw; Angus, Elder; Seith, Miller, Adamson; Connelly, White, Pointer, Robson, Pilkington.
<![if !vml]>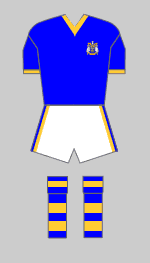 <![endif]><![if !vml]>

<![endif]>
Leeds United: Burgin; Caldwell, Hair; Cush, Charlton, Gibson; Meek, Cameron, McCole, Crowe, Overfield.
Referee: Mr C.H. Cant (Crewe)
It was the Saturday before Christmas when United visited Turf Moor lying in twenty-first position in the League. Burnley were in third position and playing well, and it should have been an easy two pointer for the home side, but oh dear, oh dear it wasn't to be. Burnley let themselves and the fans down badly and lost the game by one goal to nil.
The game was played in atrocious conditions, and was a poor footballing spectacle indeed. The Clarets were by far the better team in the first half and they created nearly all of the chances, but just could not get the ball in the net. Jack Charlton was the mainstay of the Leeds defence and dealt most comfortably with the Burnley aerial threat. Burnley clearly missed their inspirational Irish international inside forward Jimmy McIlroy, but their team had enough internationals in their ranks to have won the game with ease.
The longer the game went on, the more Leeds gained in confidence. It was just not going to be Burnley's day and that was confirmed when United took the lead from a goal scored by Jackie Overfield after some neat wing play by George Meek. After the goal the Burnley forward line rallied but could still not score. Leeds finished the game looking the more likely to add to their score. At the final whistle it was a very wet, disappointed, and dejected Burnley following that left the stadium.

Burnley finished up as Champions of the First Division with fifty-five points, while United failed to improve on their position going into this game and finished with a meagre thirty points, four better than bottom club Luton Town but unfortunately one less than Nottingham Forest and so suffered relegation.
<![if !vml]>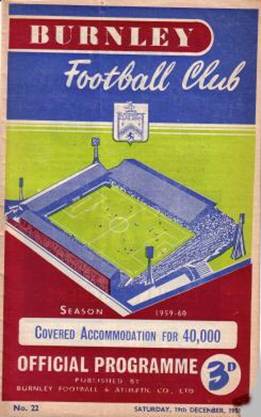 <![endif]>  <![if !vml]>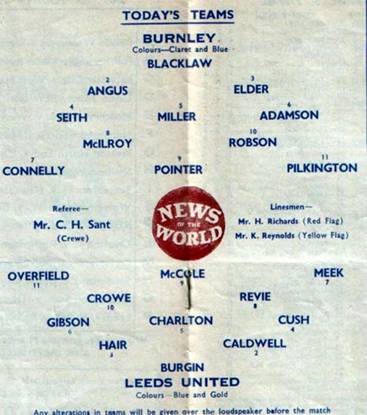 <![endif]>
Teams:
<![if !vml]>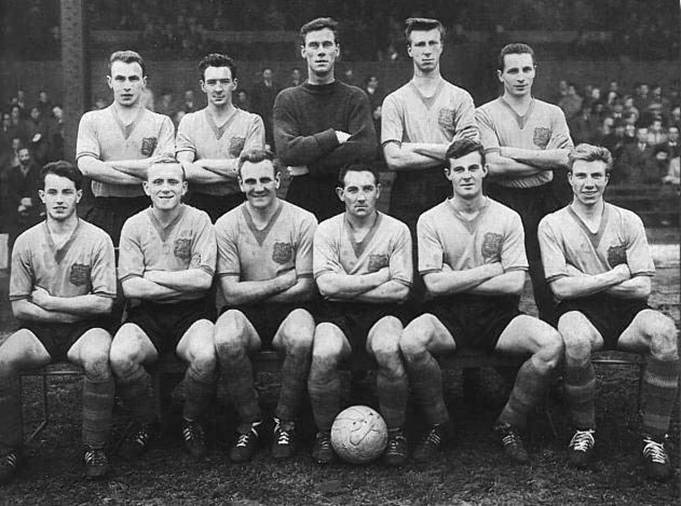 <![endif]>
Leeds United early 1959-60:
Back Row: Jimmy Ashall (2), Archie Gibson (6), Royden Wood (1), Jack Charlton (5),
Grenville Hair (3).
Front Row: Billy Humphreys, Chris Crowe (10), Don Revie (8), Wilbur Cush (4) Captain,
Alan Shackleton (9), Jack Overfield (11).
<![if !vml]>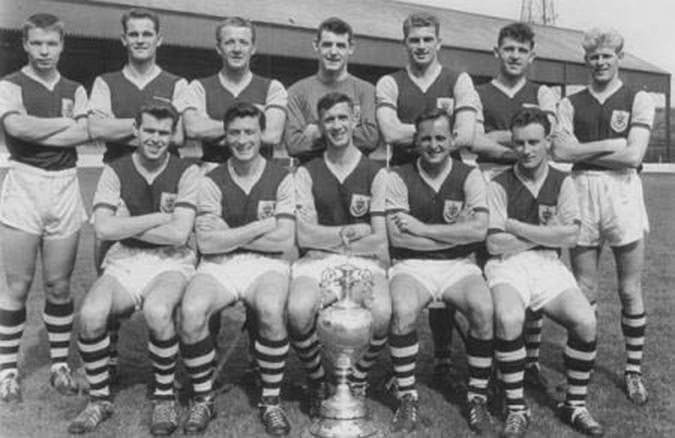 <![endif]>
Burnley First Division Champions 1959-60:
Back Row: Alex Elder (3), Jimmy Robson (10), Tommy Cummings (2), Adam Blacklaw (1),
Brian Miller (5), Bobby Seith (4), Ray Pointer (9).
Front Row: John Connelly (7), Jimmy McIlroy (8), Jimmy Adamson (4) Captain,
Brian Pilkington (11), Trevor Meredith (12)
Players:
<![if !vml]>

<![endif]>  <![if !vml]>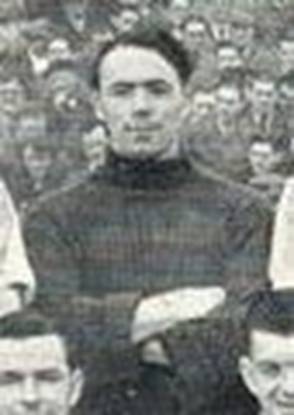 <![endif]>  <![if !vml]>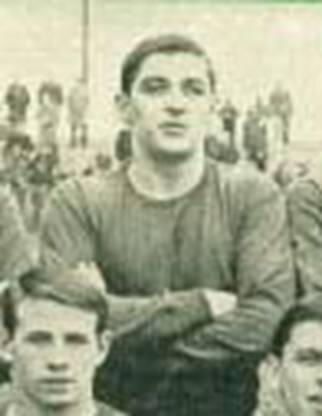 <![endif]> <![if !vml]>

<![endif]>
Leeds scorer                  Leeds Keeper Ted Burgin                                Leeds Right-Back Terry Caldwell                          Leeds Right-Winger
Jack Overfield                                                                                                                                                                             George Meek
<![if !vml]>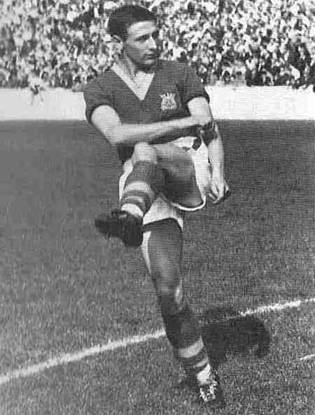 <![endif]> <![if !vml]>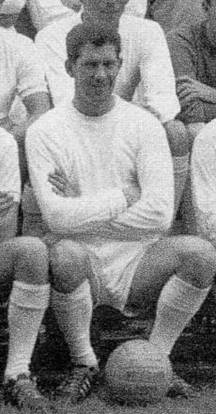 <![endif]>  <![if !vml]>
<![endif]>       
Leeds Inside Right Bobby Cameron                     Leeds Centre-Forward                              Burnley Right-Back John Angus
                                                                                 John McCole