<![if !vml]>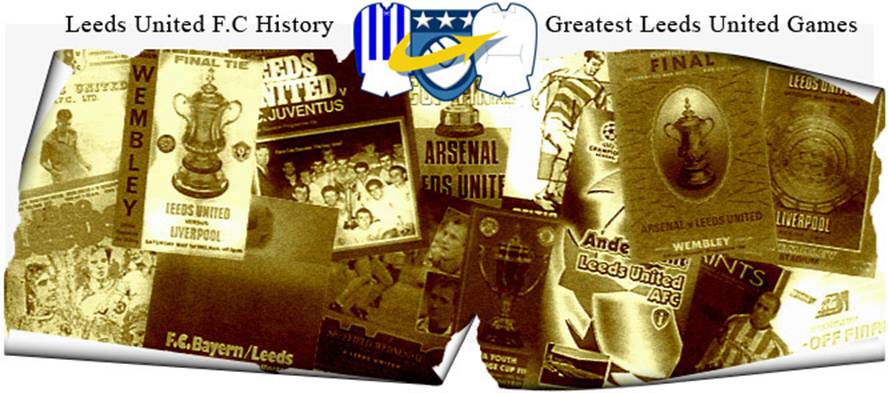 <![endif]>
Date: Monday, 19th April 1954.
Venue: Elland Road Leeds.
Competition: Second Division.
Score: Leeds United 2 Luton Town 1
Scorers: Leeds United: Charles (2, 1 pen). Luton Town: Unknown.
Attendance: 13,930.
Teams:
<![if !vml]>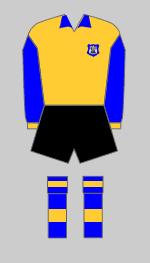 <![endif]><![if !vml]>

<![endif]>
Leeds United: Scott; Dunn, Hair; Kerfoot, Davies, Burden; McCall, Nightingale, Charles, Iggleden, Williams.
<![if !vml]>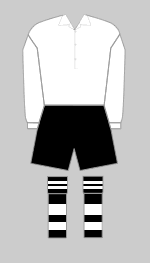 <![endif]><![if !vml]>

<![endif]>
Luton Town: Unknown.
Referee: Unknown.
Leeds United began the 1953-54 season in superb fashion beating Notts County 6-0 and Rotherham United 4-2 in their first two home games as John Charles bagged seven of them. However, by the time Luton Town arrived at Elland Road for the last home game of the season on Easter Monday, their Second Division campaign had developed into an all too familiar tale of disappointment.
Former Sunderland and England star "Raich" Carter had taken over from the legendary Major Frank Buckley during the summer of 1953 and there was a new air of optimism at Elland Road. The first four home games had produced gates totalling more than 90,000 compared with 51,000 for the last four games of the 1952-53 season, but just 13,930 turned up to see this game against Luton Town. While the fans appeared disillusioned as a result of their lack of success, they certainly could not complain about a lack of goals in United's game during the season. Those first two wins were followed by defeats at Swansea Town and Leicester City by 4-3 and 5-0 respectively and then at the turn of the year they thrashed Leicester City 7-1 in the return fixture only to lose 4-0 at Stoke City in their next League outing.
Luton were one of the top six sides in the division but their 1-1 draw with Leeds at Kenilworth Road on Good Friday had typified a season that saw them drawing too many games to seriously challenge Leicester City and Everton in the promotion race. There was no shortage of class in their ranks, however, with England goalkeeper Bernard Streton and the man later to mastermind so many Leeds United victories, centre-half Syd Owen. It was perhaps one of Owen's most successful seasons as he made three appearances at centre-half for England during the close season Continental tour and the World Cup which followed.
In John Charles, however, Leeds United had the greatest match-winner in the country, having been moved up from centre-half to centre-forward in the middle of the 1952-53 season, and he began this season in the front line and ran riot. After that brilliant seven goal start he went on to beat Tom Jennings' thirty-five goal club record with the Leeds goal in the draw at Luton and both goals as Carter's men won 2-1 to send the fans home happy. One of those goals was from the penalty spot but remarkably only four of his eventual forty-two goal haul came that way in this record breaking season.
It was disappointing from the fans point of view as First Division Football was denied them yet again but Carter was to carefully change the side over the next two seasons, with only six players surviving to play in the 1955-56 promotion-winning side. One of the players who did move on and miss out on the success was ex-Blackpool player Andy McCall, the father of Leeds-born Scottish international Stuart McCall. He figured on the right wing in this game, while at centre-half Byron Davies played his only first team appearance in a four year stay at Elland Road.
Luton had many fine players on their books with Bernard Streten and Ron Baynham both English Internationals, there was an Irish International full back pairing in Seamus Dunne and Tom "Bud" Aherne, a formidable half backline of Bob Morton, Syd Owen and Wally Shanks. While up front were the likes of Mike Cullen, Gordon Turner, Johnny Downie, Jesse Pye, George Cummins, John Groves, George McLeod and Jimmy Adam. They were good, but not good enough, and finished sixth at season's end. The following season, Luton were good enough to gain promotion to the First Division in a very tight finish to the season. The top three, Birmingham City, Luton Town and Rotherham United all finished on fifty-four points, with goal average deciding, while United finished fourth one point adrift, with Stoke City in fifth spot just one point less than United!
<![if !vml]>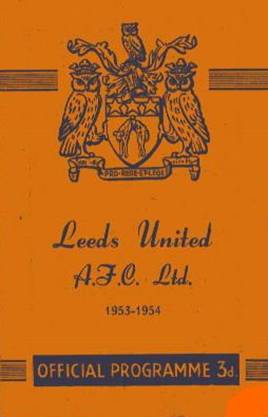 <![endif]>
Match Action:
<![if !vml]>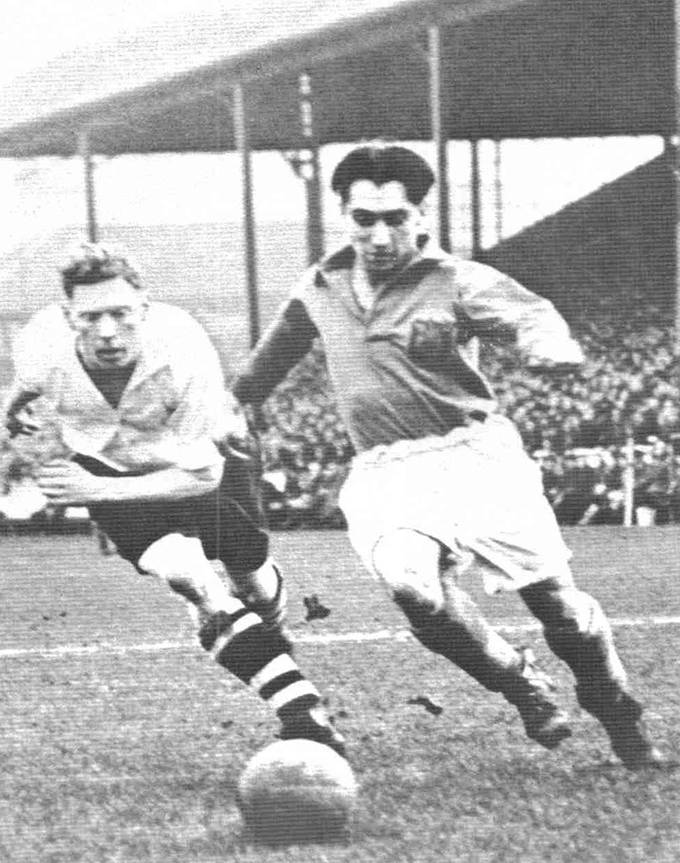 <![endif]>
Harold Williams shows Syd Owen a clean pair of heels
Teams:
<![if !vml]>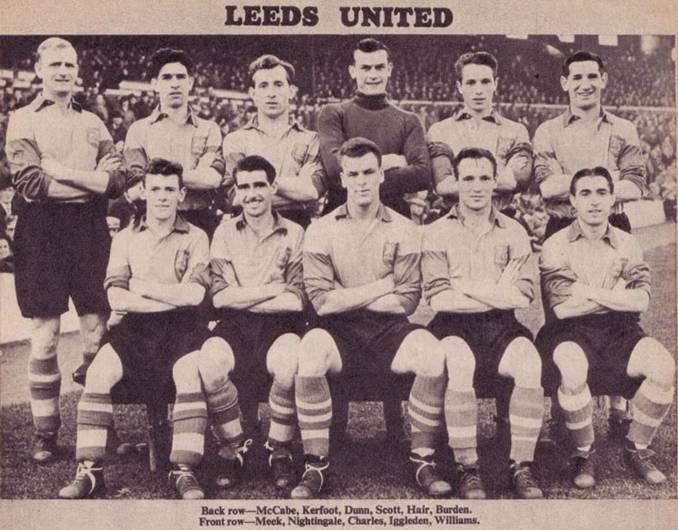 <![endif]> 
<![if !vml]>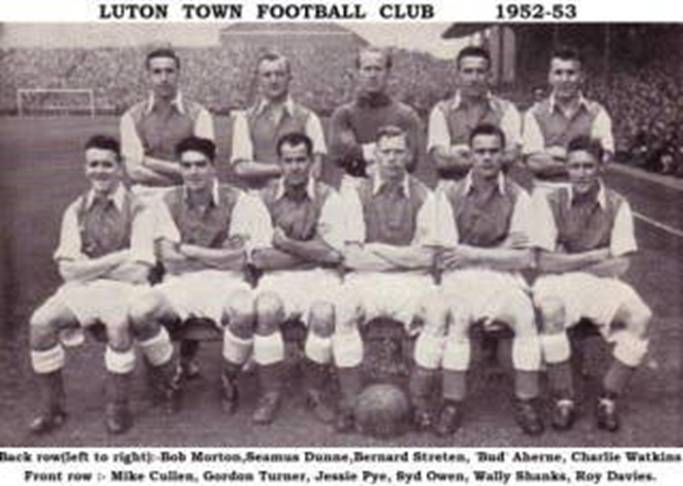 <![endif]>
Players:
<![if !vml]>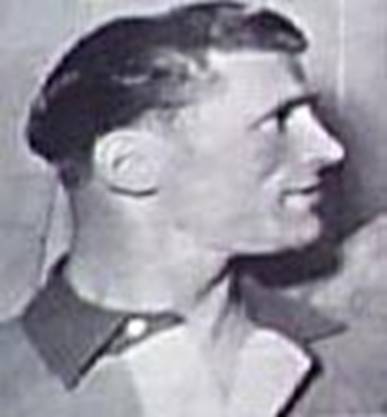 <![endif]> <![if !vml]>
<![endif]> <![if !vml]>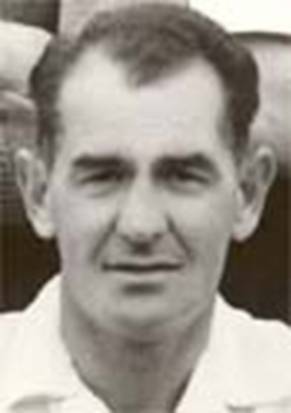 <![endif]>
Andy McCall                                                                           Stuart McCall: Leeds-born Scottish              Luton Town Centre-Forward Jesse Pye        
                                                                                                  International son of Andy McCall
<![if !vml]>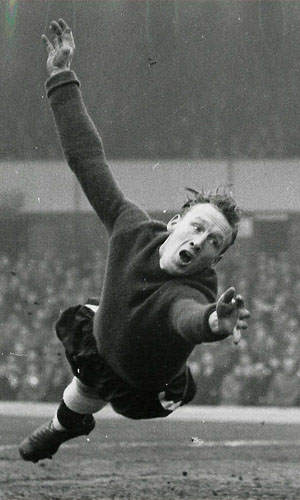 <![endif]>      <![if !vml]>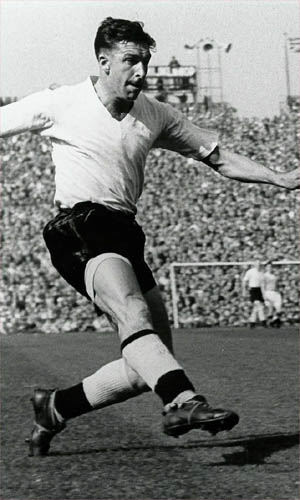 <![endif]>     <![if !vml]>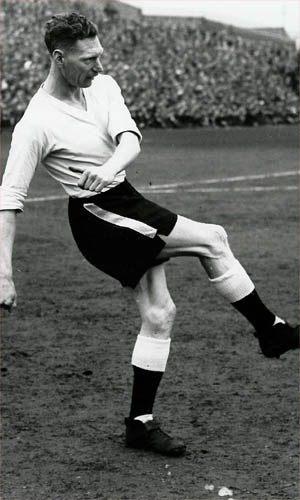 <![endif]>
Luton Town keeper Ron Baynham                         Luton Town Right-Half Bob Morton                    Luton Town Centre-Half Syd Owen
<![if !vml]>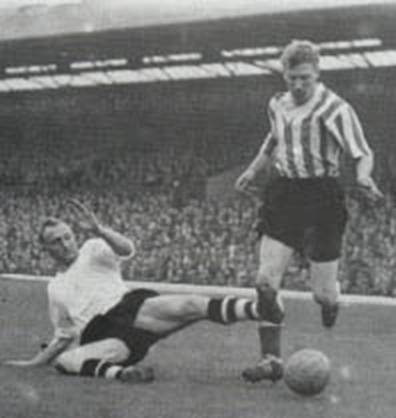 <![endif]>       <![if !vml]>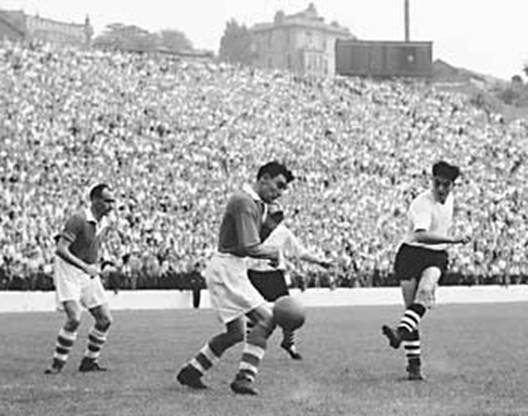 <![endif]>
Luton Town Full-Back Seamus Dunne tackles                              Luton Town Inside Forward Gordon Turner
Colin Grainger, who was later to join Leeds United.
<![if !vml]>
<![endif]>  <![if !vml]>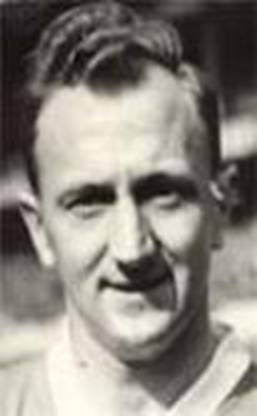 <![endif]>  <![if !vml]>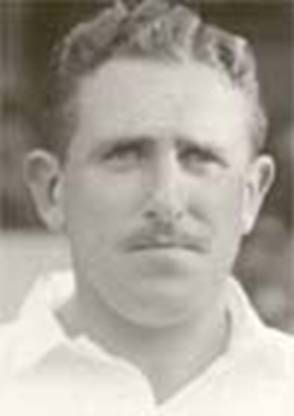 <![endif]>
Goalkeeper Bernard Streten Right-Back Seamus Dunne Left-Back Tommy 'Bud' Aherne