<![if !vml]>
<![endif]>
Date: Wednesday, 18th October 2000.
Venue: Beşiktaş İnönü Stadium, Istanbul, Turkey.
Competition: ECL, Group H: Match 4.
Score: Besiktas 0 Leeds United 0.
Scorers: Besiktas: Nil. Leeds United: Nil.
Attendance: 34,485.
Teams:
<![if !vml]>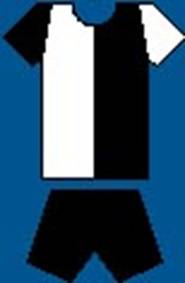 <![endif]><![if !vml]>

<![endif]>
Besiktas: Shoronmu; Ali Eren (Murat), Umit, Khlestov; Nihat; Karhan, Mehmet (Ibrahim), Tayfur, Munch; Yasin, Dursun (Ayhan). Unused Subs: Rahim, Bayram, Ilhan, Fevzi.  
<![if !vml]>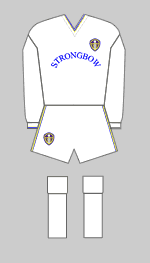 <![endif]><![if !vml]>
<![endif]>
Leeds United: Robinson; Kelly, Woodgate, Mills, Harte; Bakke, Bowyer, Burns, Matteo; Bridges (Huckerby, then McPhail), Viduka. Unused Subs: Jones, Hay, Evans, Hackworth, Robinson.                            
Referee: Jan Wegereef (Holland).
In the away encounter with Besiktas in Turkey, United came away with a 0-0 result which virtually ensured passage to the next round. It came at the cost of a serious injury to Michael Bridges which ended his season. United could now boast the following team: Nigel Martyn; Danny Mills, Michael Duberry, Lucas Radebe, Ian Harte; David Batty, Eirik Bakke, Olivier Dacourt, Jason Wilcox; Michael Bridges and Harry Kewell, but all of them were confined to the treatment room! In Istanbul there had been a welcome return for Jonathan Woodgate, who had taken over from injured skipper Lucas Radebe, but other enforced changes were Jacob Burns for Olivier Dacourt and Paul Robinson deputised for Nigel Martyn, who were also out injured, while Michael Bridges was reinstated into the team due to Alan Smith's suspension. Besiktas were similarly without their best player Pascal Nouma with Sulun Yasin deputising for the Frenchman.
There was very little to excite as far as the match was concerned but the priceless point put one foot into the second phase as far as Leeds were concerned so few would have worried about the execution as the end justified the means. Turkish football was supposed to have improved in the previous decade but as far as Leeds and others were concerned they would not have lost much sleep. In Jonathan Woodgate, and to a lesser extent Danny Mills, United had a central defence that gave nothing away and it was apparent from the outset that at least a point was there for the taking, and so it proved. They possibly had hopes of more than the one point as Michael Bridges, who was trying to create an impression on his comeback, looked as though he might have come up trumps before he became the latest victim of the United injury jinx after only twenty-three minutes. He had been lively and threatening and had he been able to stay on United would certainly have improved on the lone shot that they produced for the entire match.
The two teams' recent form could not have been more contrasting with United having scored thirteen goals in winning their last three games while Besiktas had conceded a dozen in three straight defeats. With a weekend clash with Galatasaray looming, local opinion was they were giving that game more importance than the European Cup competition which they knew they couldn't win. After the 6-0 mauling Leeds had given them in the Leeds leg Besiktas were hoping to salvage some pride, but their prospects did not look good as United almost scored after just five minutes. An Ian Harte free-kick was nodded on by Mark Viduka and Eirik Bakke seemed certain to score but he could not get sufficient power into his shot and the keeper saved with ease. Havutku Tayfur brought down Mark Viduka and from Ian Harte's cross Dominic Matteo got in a header which drifted wide. Kahveci Nihat crossed for Ozdilek Mehmet to try a header but it, too, was off target. After twenty minutes Ian Harte had a free-kick that went close but by now United were starting to claim superiority over a side that showed no improvement on their woeful previous performance.
There was a brilliant interception by Jonathan Woodgate to prevent Ozdilek Ahmet's cross reaching the well-placed Ahmet Dursun as Besiktas stepped up the pace. After twenty-three minutes Michael Bridges was writhing in agony with an ankle injury after falling awkwardly and had to be replaced by Darren Huckerby when he was stretchered off. The injury proved to be a serious one and after a long lay-off he was never the same player again and a very promising career which had already seen him capped at England Under-21 level was virtually ended.
Ahmet Dursun tried a dipping shot which went close and Jonathan Woodgate again came to the rescue as he robbed Sulun Yasin at the expense of a corner. Paul Robinson tipped a clever lofted back-heel from Miroslav Karhan over the bar. Danny Mills was able to stop Kahveci Nihat en route to goal and Lee Bowyer brought down Ozdilek Mehmet as United had to survive some pressure. Paul Robinson was twice alert to take the ball off Ahmet Dursun while at the other end Mark Viduka shot into the side netting and honours were even at half-time. Kahveci Nihat was playing well for Besiktas and Ahmet Dursan sent a header wide after he had set him up. Jacob Burns then brought down Ahmet Dursan for Kahveci Nihat to fire straight into the wall, and later the same player ballooned the ball over when well placed. The next half hour was a mind-numbing void with few efforts on either goal until with a last roll of the dice Besiktas forced two corners but were unable to capitalise on them as the game came to its merciful conclusion.
<![if !vml]>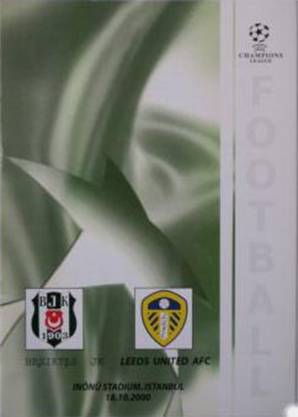 <![endif]>
Match Action:
<![if !vml]>
<![endif]> <![if !vml]>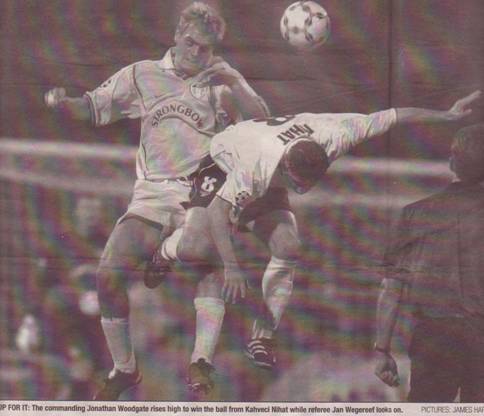 <![endif]>
Michael Bridges goes down injured unchallenged
<![if !vml]>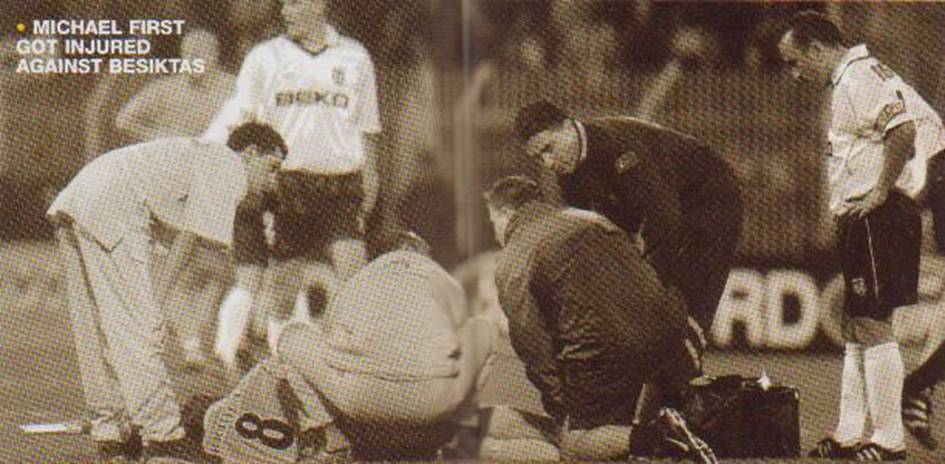 <![endif]>
Michael Bridges is tended to by medical staff
<![if !vml]>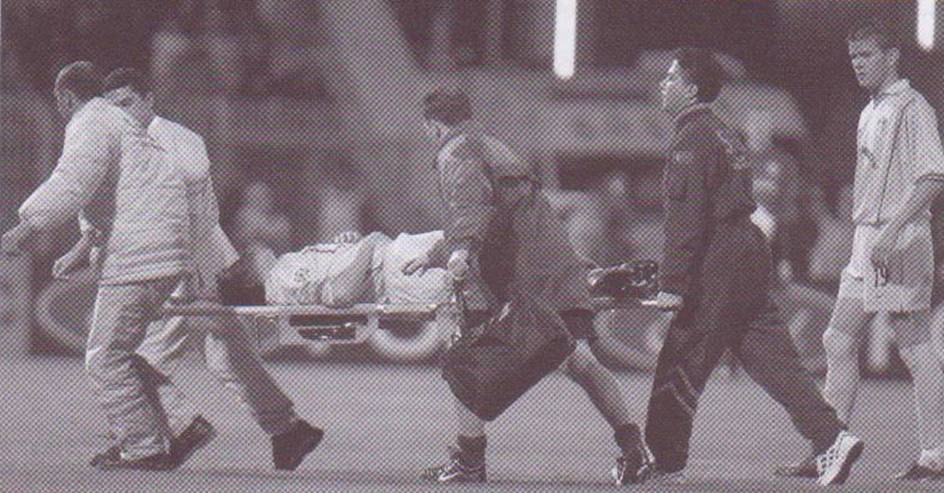 <![endif]>
Michael Bridges is stretchered off with a serious leg injury
<![if !vml]>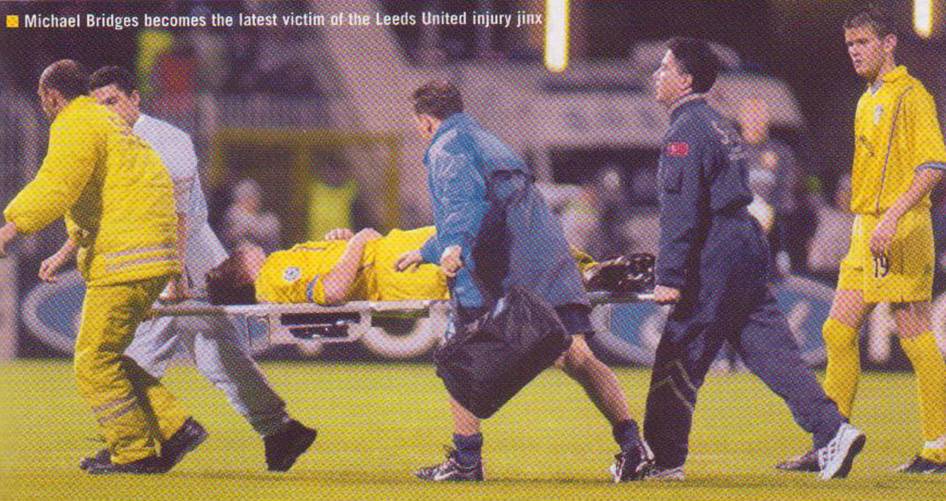 <![endif]>
<![if !vml]>
<![endif]>   <![if !vml]>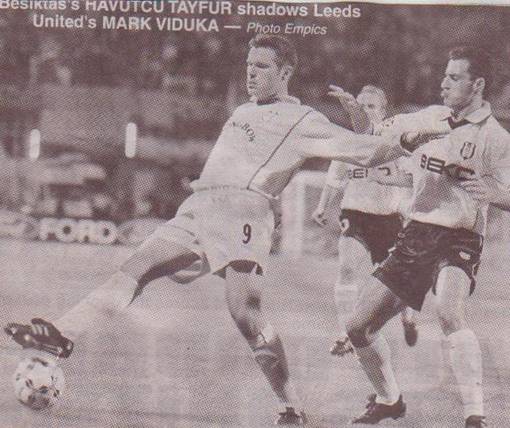 <![endif]>
<![if !vml]>
<![endif]> <![if !vml]>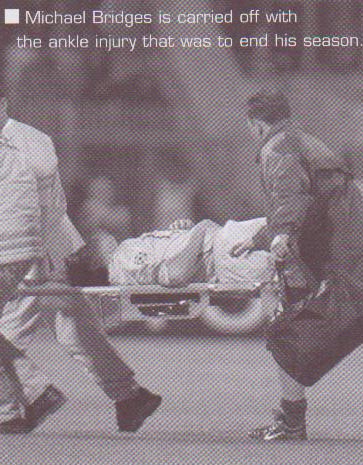 <![endif]>
Lee Bowyer and Tayfur Havutcu in a challenge for the ball
<![if !vml]>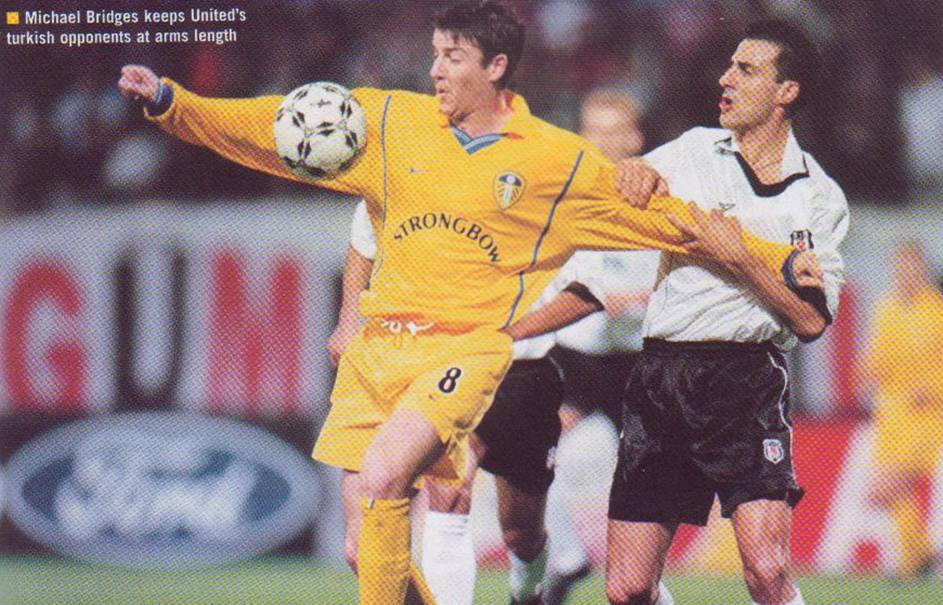 <![endif]> 
<![if !vml]>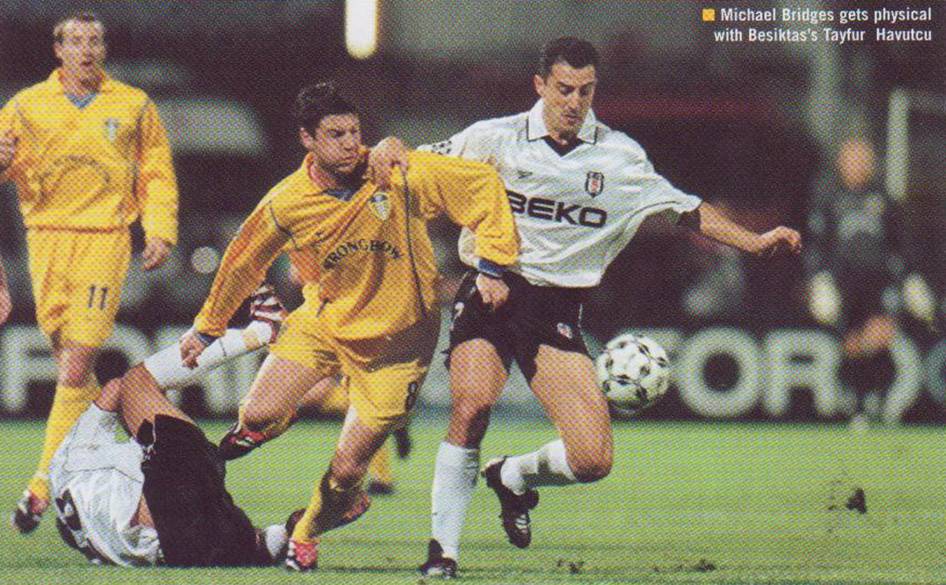 <![endif]>
<![if !vml]>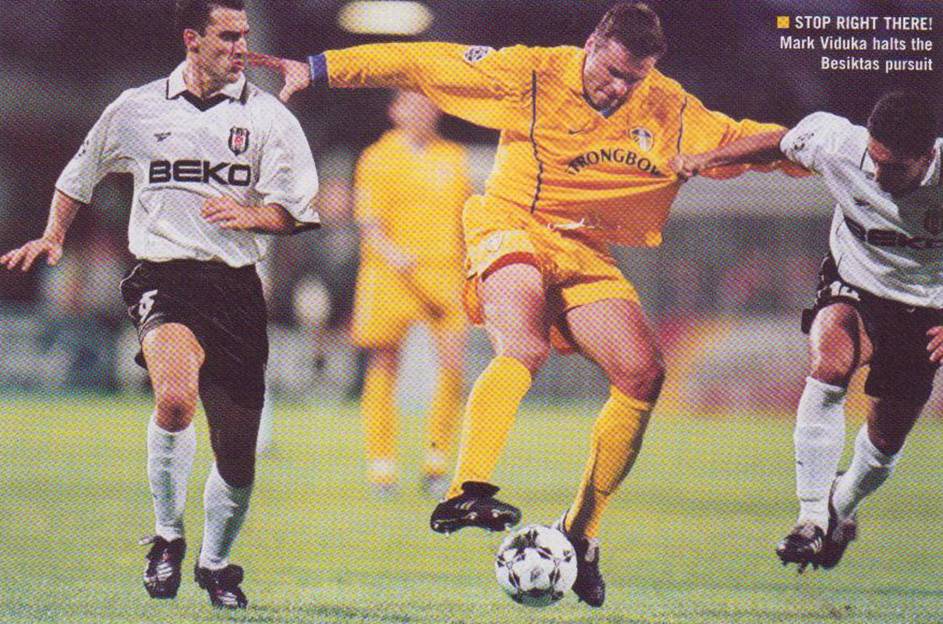 <![endif]>
<![if !vml]>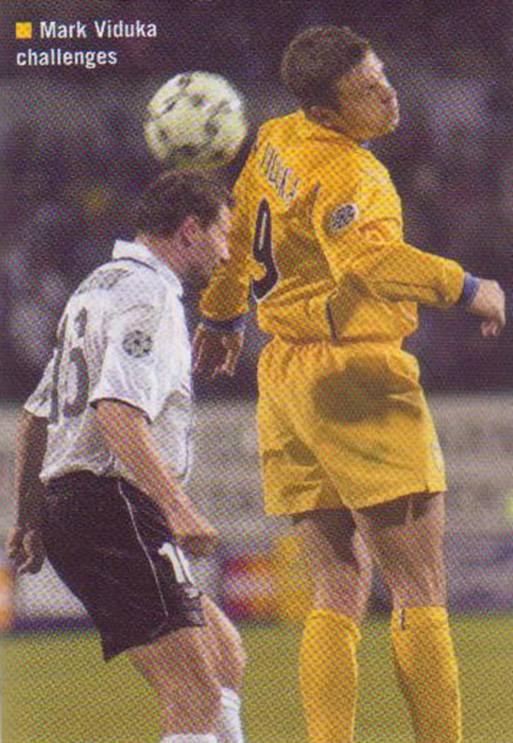 <![endif]>  <![if !vml]>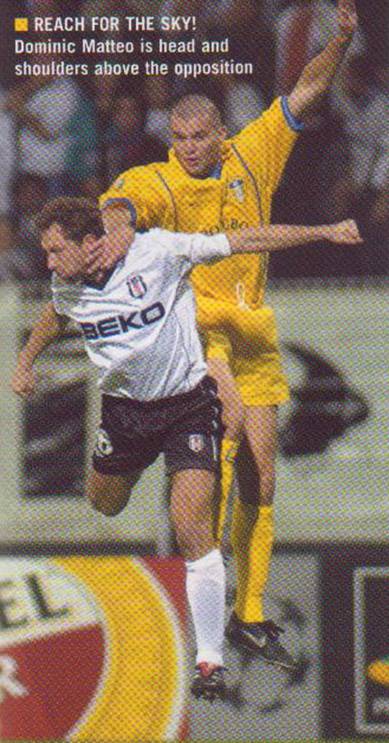 <![endif]>
<![if !vml]>
<![endif]>  <![if !vml]>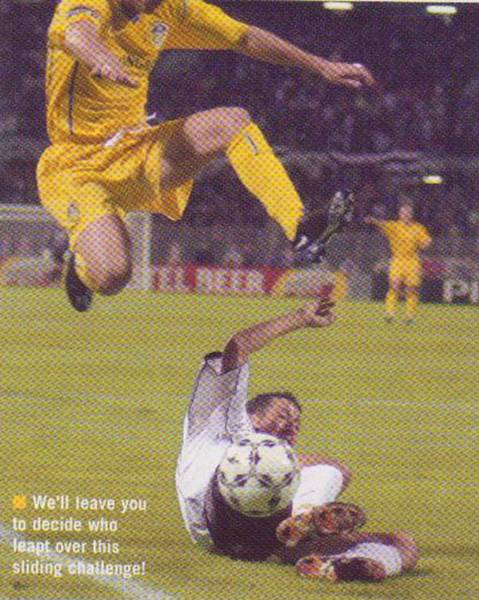 <![endif]>
<![if !vml]>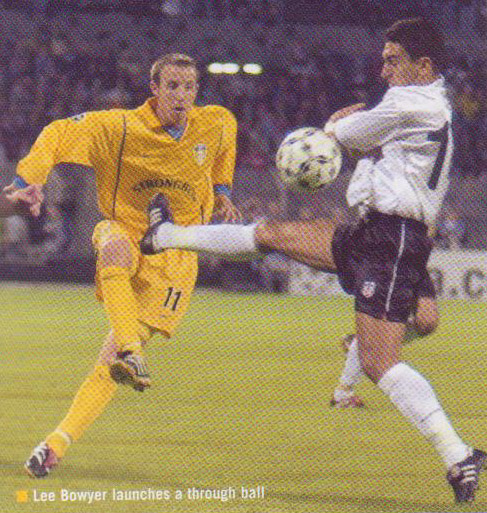 <![endif]> <![if !vml]>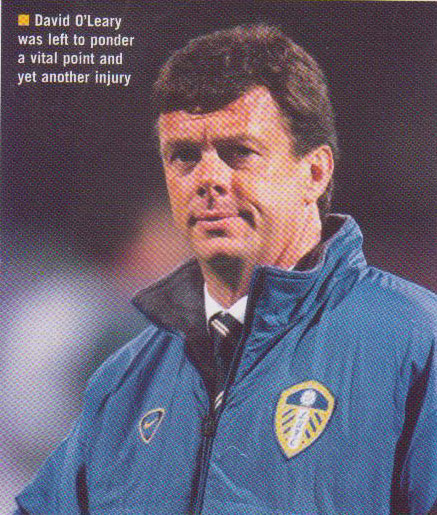 <![endif]>
Players:
<![if !vml]>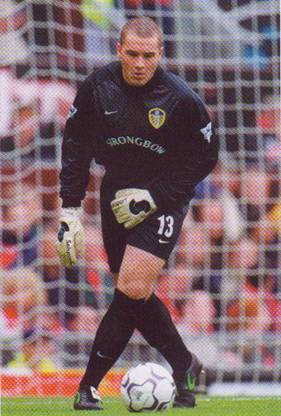 <![endif]>  <![if !vml]>

<![endif]>   <![if !vml]>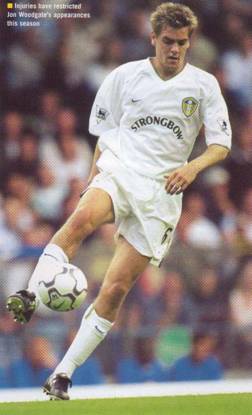 <![endif]>   <![if !vml]>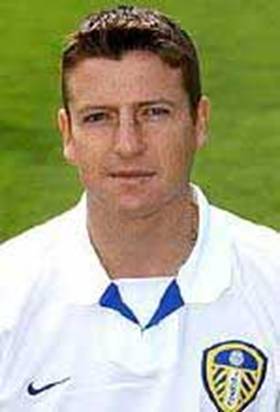 <![endif]>
Paul Robinson and Jacob Burn deputised for Nigel Martyn         Jonathan Woodgate returned in             and Michael Bridges replaced the
and Olivier Dacourt                                                                          place of Lucas Radebe                            suspended Alan Smith   
<![if !vml]>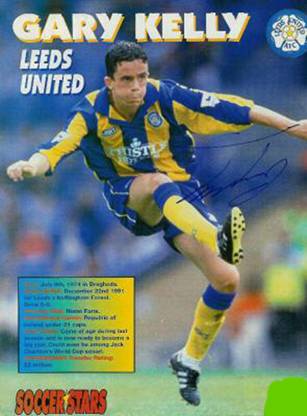 <![endif]>   <![if !vml]>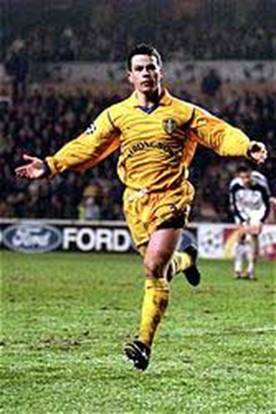 <![endif]>             <![if !vml]>
<![endif]> 
Gary Kelly and Ian Harte were able to keep their full back partnership                                             Danny Mills was again in central defence 
<![if !vml]>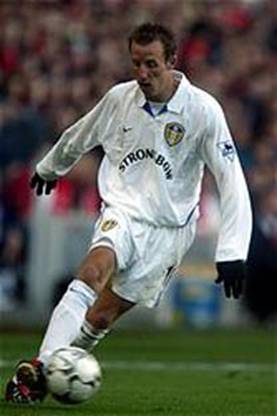 <![endif]>    <![if !vml]>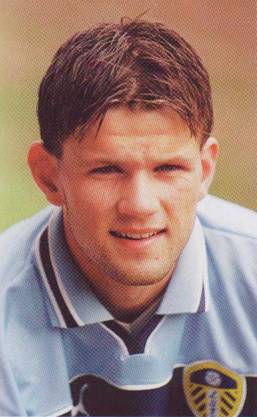 <![endif]>    <![if !vml]>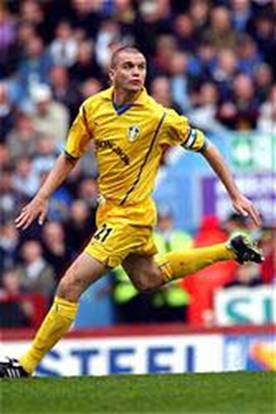 <![endif]> 
 Lee Bowyer, Eirik Bakke and Dominic Matteo were joined by Jacob Burns in midfield                   
<![if !vml]>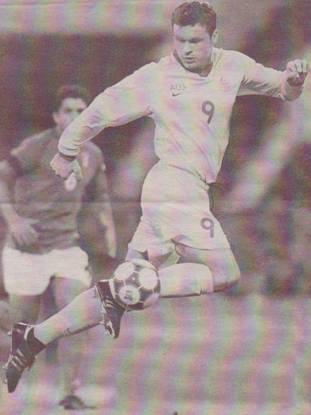 <![endif]>   <![if !vml]>
<![endif]>   <![if !vml]>
<![endif]>            
Mark Viduka was again United's striker             Darren Huckerby replaced the injured         Stephen McPhail was a substitute
                                                                                Michael Bridges
<![if !vml]>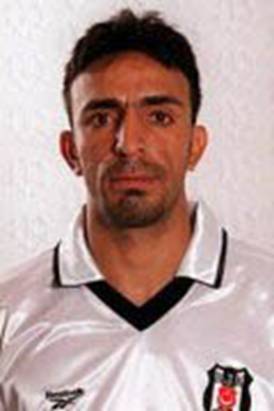 <![endif]>  <![if !vml]>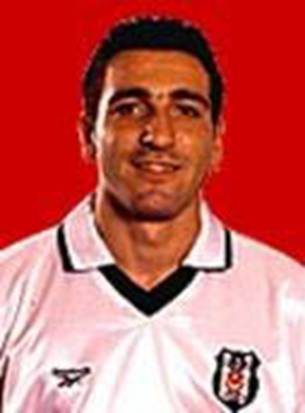 <![endif]>      <![if !vml]>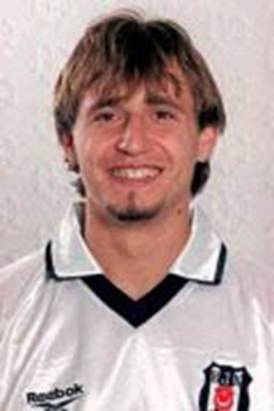 <![endif]>
Ali Eren Beserler and Ihan Sahin started the game for Besiktas                                               Ayhan Akman came on as a substitute