<![if !vml]>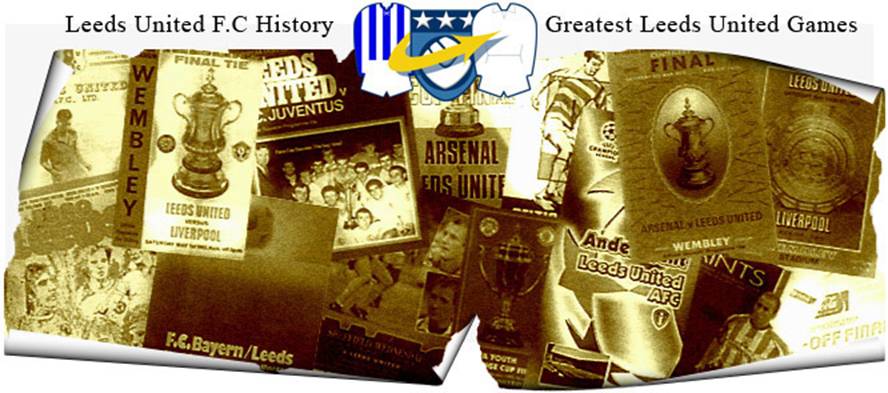 <![endif]>
Date: Wednesday, 18th September 1968.
Venue: Stade Maurice Dufrasne (Stade de Sclessin), Liege, Belgium.
Competition: Inter-Cities Fairs Cup, First Round, First Leg.
Score: Standard Liege 0 Leeds United 0
Scorers: Standard Liege: Nil. Leeds United: Nil.
Attendance: 35,000.
Teams:
<![if !vml]>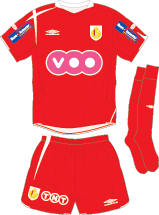 <![endif]> <![if !vml]>

<![endif]>
Standard Liege: Nicolay: Beurlet, Thissen; Dewalque, Jeck, Pilot; Semmeling, Depireux, Kostedde, Van Moer, Nagy.
<![if !vml]>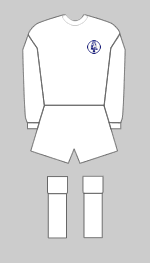 <![endif]><![if !vml]>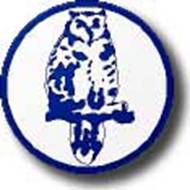 <![endif]>
Leeds United: Sprake; Reaney, Cooper; Bremner, Charlton, Hunter; O'Grady, Lorimer, Jones, Madeley, Hibbitt.
Referee: Gerhard Kunze (West Germany).
The week after they had won the Inter-Cities fairs Cup by beating Ferencvaros in the final which had been held over to the beginning of the 1968-69 season, they were defending it in Belgium where they met Standard Liege in the first leg of their first round tie. They started off their new campaign in determined fashion and held on as they had done in the Final in Budapest for a goalless draw against strong opposition. Fresh from a 3-0 win in the Belgian League over Daring of Brussels Standard felt that Leeds would not be able to repeat their defensive super-performance in the Sclessin Stadium and they had lively attackers in the Hungarian Antal Nagy, who was to become Belgium's top scorer that season with twenty goals, and the German Erwin Kostedde, who would later achieve the same feat with twenty-six goals in 1971. Kostedde went on to become the first coloured player to represent Germany in 1974. Standard did not seem to miss the charismatic free-scoring Roger Claessen who had departed for the Bundesliga at the end of the previous season.
They had a nine men who stood at least six foot tall and were confident that they could cause United trouble particularly in the air. They also possessed a strong midfield. It comprised Belgian Internationals Leon Semmeling and Wilfried Van Moer, Belgian player of the year in 1966,1969 and 1970, and later to captain Belgium to second place in the European Cup and be voted fourth best in the European player of the year award in that year. Louis Pilot, commonly acclaimed as Luxembourg's best and most capped player and Henri Depireux, who was unfortunate to have played the same position as Belgium's captain and highest rated player, Paul Van Himst and later to coach at international level, completed the well respected midfield. The Defence was also strong with Jean Nicolay, the Belgian International keeper, who had won the country's player of the year award in 1963. Leon Jeck and Nico Dewalque were Belgium's regular central defenders as was left back Jean Thissen and for their home tie Jacques Beurlet completed an all Belgian international defence.
Against such opposition United were well pleased with a goalless draw in a tight game, particularly as they were lacking the services of Johnny Giles and Eddie Gray, and once again it was goalkeeper Gary Sprake who was the hero prompting YEP's Phil Browne to report, " The whole side could thank Sprake for the fact that they were not behind. He had a positively inspired twenty minutes getting him round after round of applause although he was frustrating the strong home attack. Sprake was just unbelievable. He had to face a barrage of shots from close range but his responses were electrifying. High and low he soared or dived in panther-like style and three times kept the ball out of the angle only by brilliant acrobatics.
United fielded the side that had won in Budapest and set the pace early on with Terry Cooper going close after a fine solo run. Gradually Standard Liege took control through Leon Semmeling's speed and skill down the right preventing Terry Cooper from making any more progress as an attacker and the pressure mounted around the United goal. Gary Sprake answered the call and was in brilliant form despite needing treatment on a damaged ankle before the match. He confidently dealt with a Wilfrid Van Moer thirty-five yard rocket and then did well to keep out an Erwin Kostedde shot after Antal Nagy had clipped the bar with an in-swinging corner.
United also hit the woodwork when Mick Jones clipped the ballover the advancing goalkeeper Jean Nicolay, only to see it come back off a post. Gary Sprake smothered the ball at Anton Nagy's feet and just before half-time Erwin Kostedde hit the woodwork before Paul Reaney headed a Leon Semmeling centre off the line. As United's attacks became more sporadic, they contented themselves in playing the ball around in midfield and a lively match petered out into a tame draw as United extended their unbeaten start to the season to thirteen games.
<![if !vml]>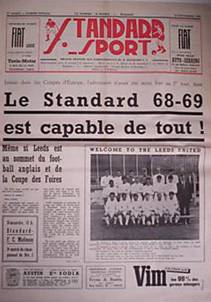 <![endif]>
Match Action:
<![if !vml]>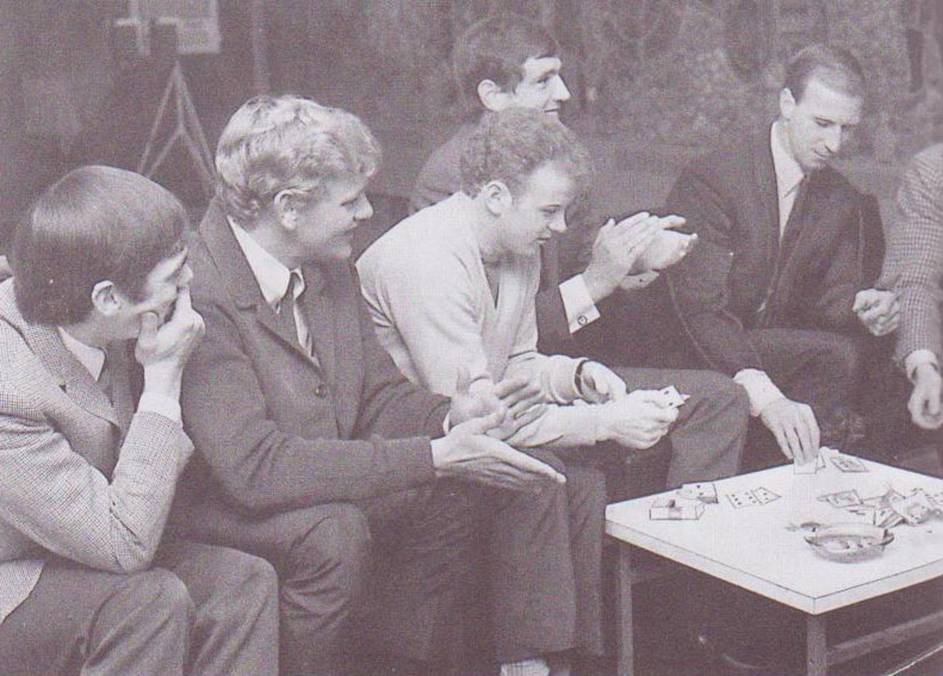 <![endif]>
David Harvey, Gary Sprake, Billy Bremner, Norman Hunter and Jack Charlton play cards at Yeadon Airport on the way to Belgium
<![if !vml]>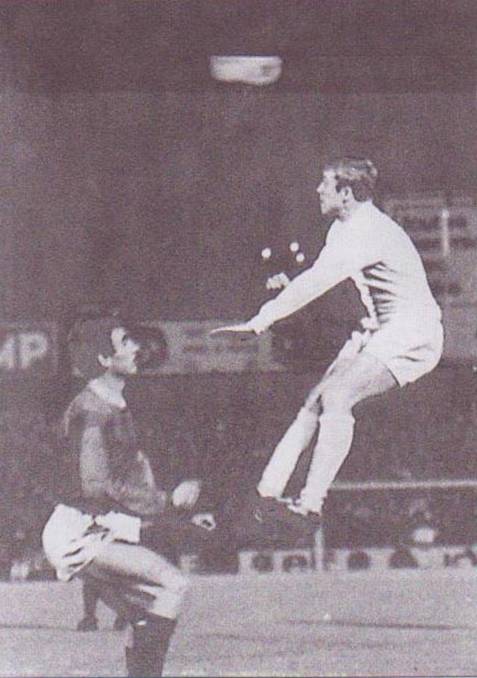 <![endif]>                                                                                                                      
Mick Jones watched by Nico Dewalque
Players:
<![if !vml]>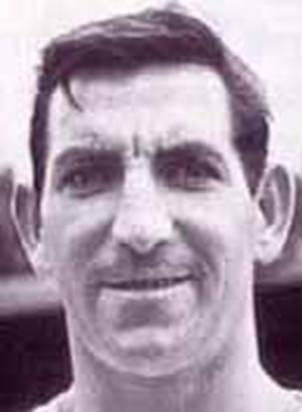 <![endif]>  <![if !vml]>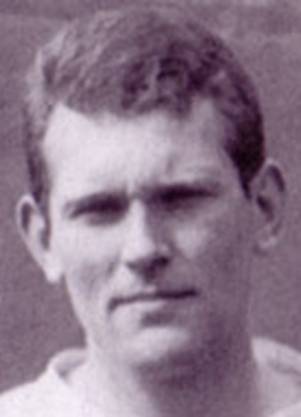 <![endif]> <![if !vml]>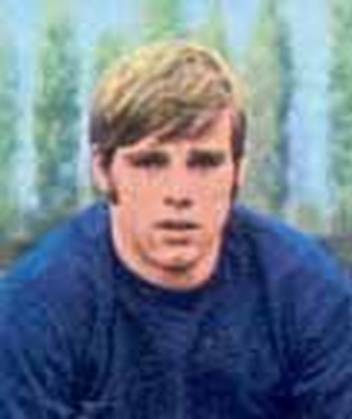 <![endif]>
Jean Nicolay was in goal. The Full-backs were Jacques Beurlet and Jean Thissen
<![if !vml]>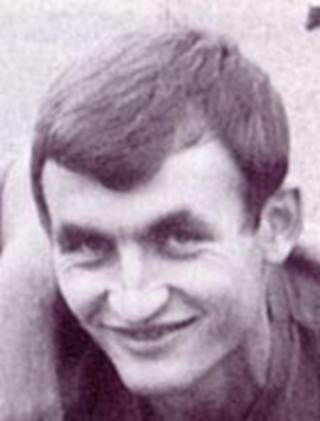 <![endif]>    <![if !vml]>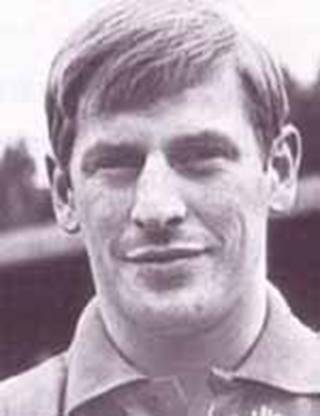 <![endif]>    <![if !vml]>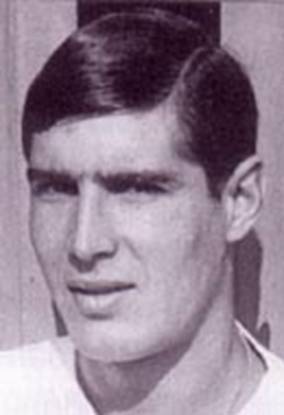 <![endif]>
Nico Dewalque was at right half and was in central defence with Leon Jeck at centre-half while Louis Pilot was left-half
<![if !vml]>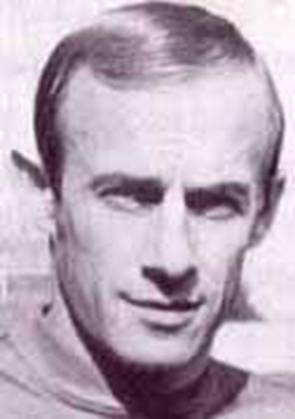 <![endif]> <![if !vml]>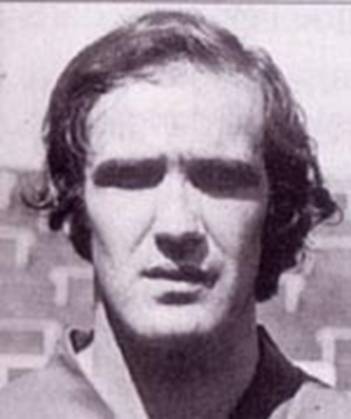 <![endif]> <![if !vml]>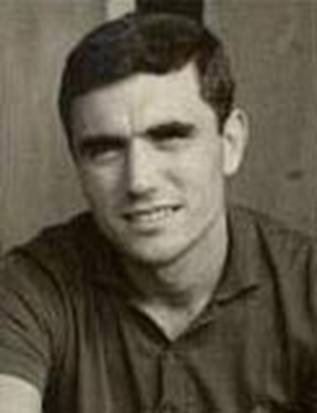 <![endif]>
Leon Semmeling was on the right wing in midfield with Wilfried Van Moer at inside right. Antal Nagy was centre forward
<![if !vml]>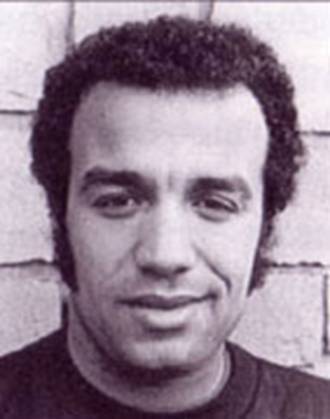 <![endif]>  <![if !vml]>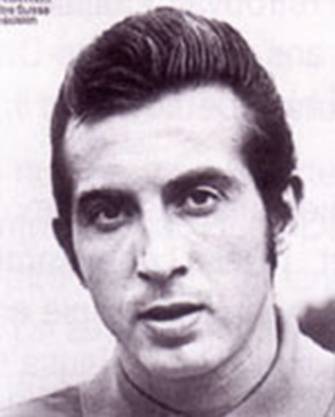 <![endif]>  <![if !vml]>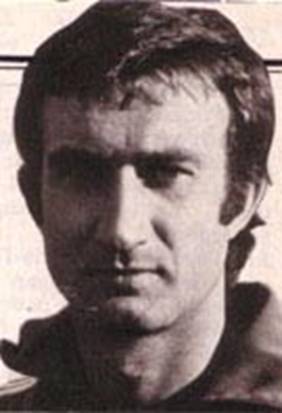 <![endif]>
Erwin Kostedde was at inside-left. Henri Depireux was outside-left. Former Star forward Roger Claessen