<![if !vml]>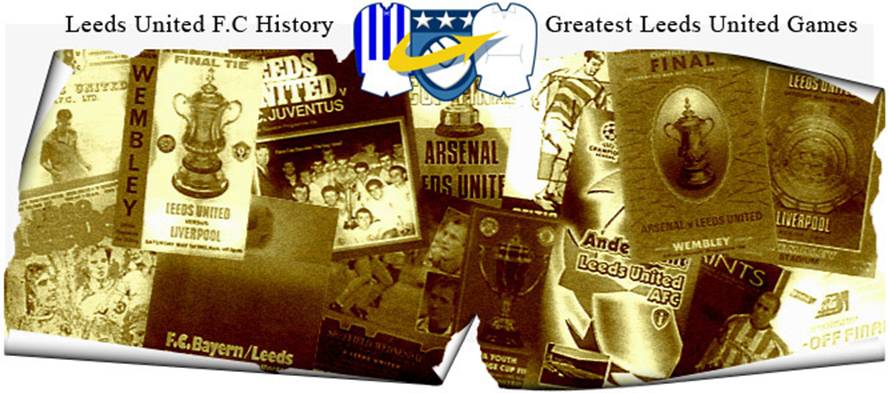 <![endif]>
Date: Saturday, 18th August 1956.
Venue: Elland Road Leeds.
Competition: First Division.
Score: Leeds United 5 Everton 1
Scorers: Leeds United: Overfield Charles Brook (3). Everton: Farrell
Attendance: 31,379.
Teams:
<![if !vml]>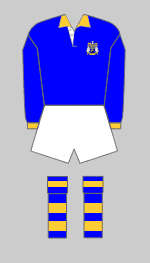 <![endif]><![if !vml]>

<![endif]>
Leeds United: Wood; Dunn, Hair; Gibson, Charlton, Kerfoot; Meek, Charles, Brook, Nightingale, Overfield.
<![if !vml]>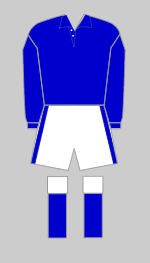 <![endif]><![if !vml]>

<![endif]>
Everton: O'Neill; Moore, Tansey; Farrell, T.E. Jones, Lello; B. Harris, Donovan, J. Harris, Mayers, Eglington.
Referee: Unknown.
Leeds United and John Charles showed that they were more than a match for anything the first Division had to offer. They kicked off at Elland Road with a 5-1 humbling of Everton. There was a hat-trick from Harold Brook and one each from Overfield and Charles, with all the goals coming in the first 34 minutes. However, their celebrations were short lived as Albert Nightingale suffered an injury which ended his career.
Interestingly, United were in such a hurry that Jackie Overfield's opener, after two and a half minutes, was the first scored by anyone in the entire Football League but, although he was ever-present, he failed to find the net again that season! It was predictably laid on by John Charles, who was on the score-sheet just nine minutes later, for his first goal in the First Division with a thundering header after a good run down the left and a cross from Harold Brook. The former Sheffield United Striker was soon on the score-sheet himself, with goals in the thirteenth, seventeenth and thirty-fourth minute. Everton salvaged some respectability when Peter Farrell hit a consolation goal eight minutes from time.
Veteran Harold Brook carried on his goal-scoring form by following up his brace at Hull City in the final match with a hat-trick on his return to the First Division, in the space of twenty-one minutes. Jackie Overfield, a local Ashley Road Methodists and Yorkshire Amateurs discovery, had been demobbed from the RAF and he clearly found that he liked life on Civvy Street as much as the First Division. The lanky left winger played every game that season and there was mention of England honours such was his form. It was he and Meek who provided the centres which were used to deadly effect by John Charles.
Poor Everton must have wondered what had happened, as the rain drove into the Scratching Shed as incessantly as United's attack, but while the rain did not abate, they were able to stem the flow of goals but the damage had already been done in the first thirty-four minutes.
Everton had finished fifteenth in the previous season in a league that was very open. In a two points for a win scenario, they had only been nine points behind second placed Blackpool, but only seven above bottom-placed Sheffield United in a twenty-two team competition, which saw Huddersfield Town accompany their Yorkshire neighbours into life in Division Two, despite amassing thirty-five points. The Toffees would hardly have expected the going over they received from the newly promoted Leeds and their star player John Charles, even though he had been voted #3 in the player of the year, an extremely rare occurrence for a player in the Second Division. They had many fine Internationals at their disposal including Captain Peter Farrell, Tommy Eglington, Don Donovan and Jimmy O'Neill, while T.E. (Tommy) Jones, Wally Fielding, Albert Dunlop, Jim Tansey, Tony McNamara, George Kirby, Ken Birch, Jimmy Gauld and Jimmy Harris all featured regularly, although Eric Moore played his only game of the season in this fixture and Brian Harris only played two other games, Cyril Lello four more and future Leeds winger Derek Mayers seven more and Jimmy Harris and keeper Jimmy O'Neill a dozen each.
It was a flying start to United's return to the First Division campaign, after almost a decade in the wilderness. It put the rest of the top flight on notice that here was a team to be reckoned with and so it turned out.
The sad loss of Albert Nightingale did affect United's overall strength but they still managed to finish a creditable eighth with forty-four points. Off the pitch United had to cope with the loss of the main stand in September, while on the field veteran Harold Brook was not getting any younger and was not the force he had promised to be in this initial game in the top flight.
The unstoppable John Charles took the First Division by storm, scoring 38 goals from 40 appearances, easily the best in the First Division, where he was trailed by Jackie Mudie of Blackpool with 32 and Nat Lofthouse of Bolton Wanderers with 28. It was only bettered by Arthur Rowley with 44 for Second Division Leicester City and equalled by Brian Clough of Middlesbrough in the same Division.
Despite the happenings on and off the field, United stuck to their task manfully with Royden Wood, Jimmy Dunn, Grenville Hair and Jackie Overfield all being ever-presents, Archie Gibson, George Meek and John Charles all only missing just two games. Charlton (21) was centre-half with Jack Marsden (21) as his able deputy. Bobby Forrest (27), Keith Ripley (11), the young Chris Crowe (13), new signing George O'Brien (8) and the England Amateur International Frank McKenna (6) shared the gap left by Nightingale and the aging Harold Brook who was restricted to 24 appearances. Incredibly only 17 players were used in the campaign, including the lone appearance by Albert Nightingale.
A truly remarkable game; it was the prelude to an unforgettable season that unfortunately ended with the departure of John Charles to Italy.
<![if !vml]>
<![endif]>
Match Action: (Courtesy Mark Ledgard)
<![if !vml]>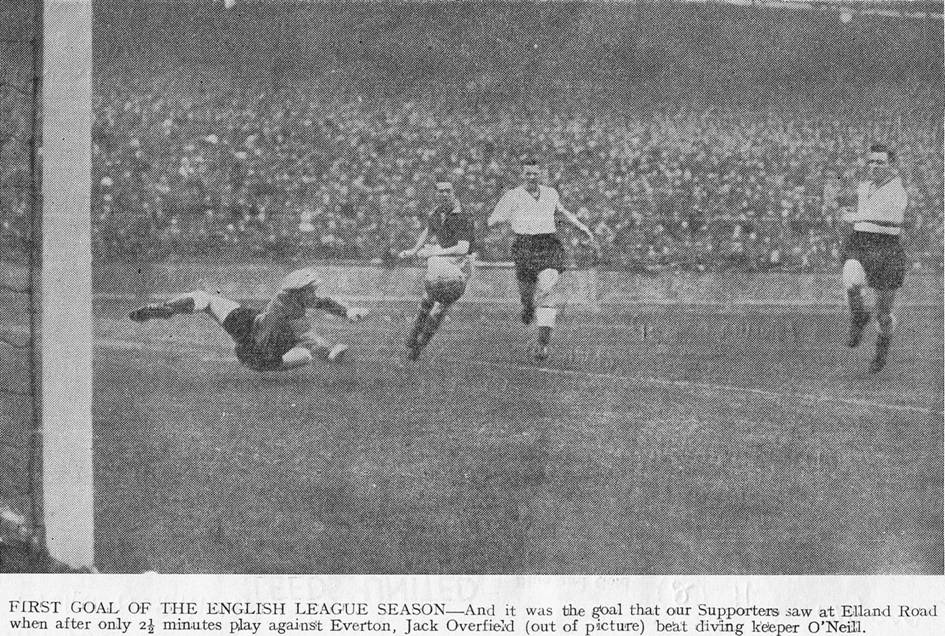 <![endif]>
Teams:
<![if !vml]>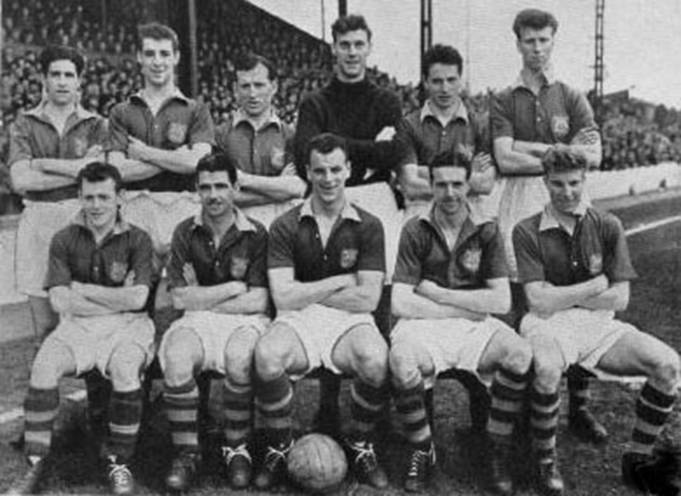 <![endif]>
This was the Leeds United team for their return to the First Division, complete with new kit and featuring Albert Nightingale for the last time.
Back Row: Eric Kerfoot (6), Keith Ripley (4), Jimmy Dunn (2), Royden Wood (1), Grenville Hair (3), Jack Charlton (5).
Front Row: George Meek (7), Albert Nightingale (8), John Charles (9) Captain, Harold Brook (10), Jack Overfield (11).
<![if !vml]>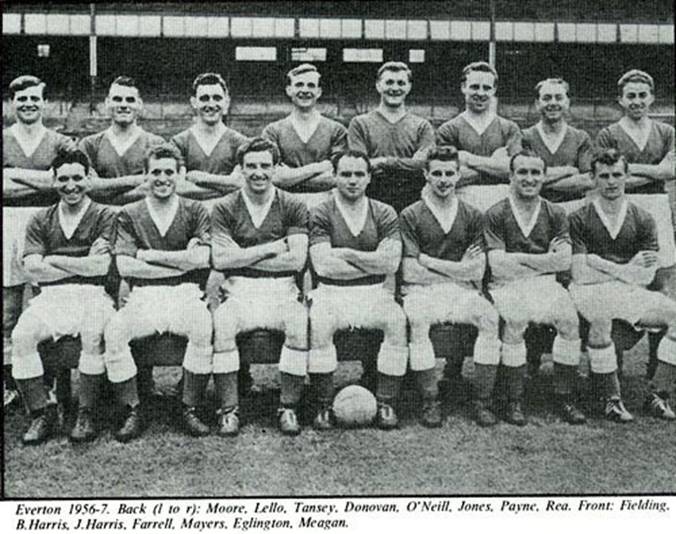 <![endif]>
Players:
<![if !vml]>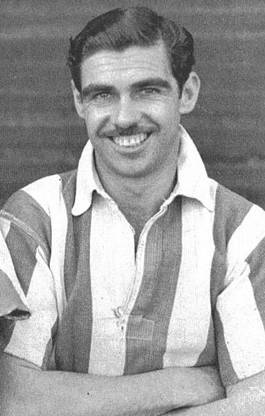 <![endif]>          <![if !vml]>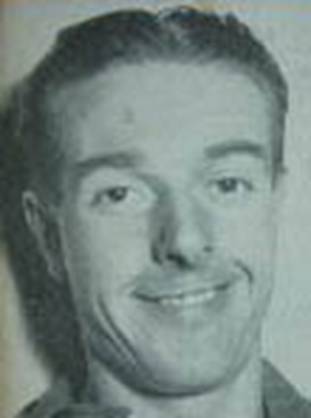 <![endif]>         <![if !vml]>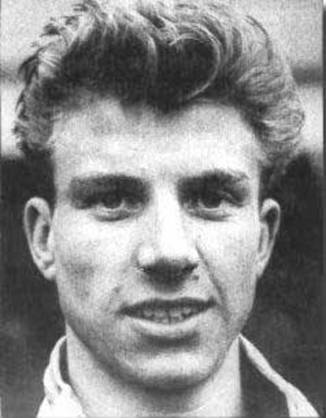 <![endif]>
Albert Nightingale: The injury sustained         Harold Brook followed up his two at Hull in the          Jackie Overfield scored the first goal of the
in the game finished his career.                        last game of the previous season with a first day        season in the entire Football League and then 
                                                                            hat-trick against Everton, but his season was              never scored again despite having played in all
                                                                            marred by injury.                                                            42 games.
<![if !vml]>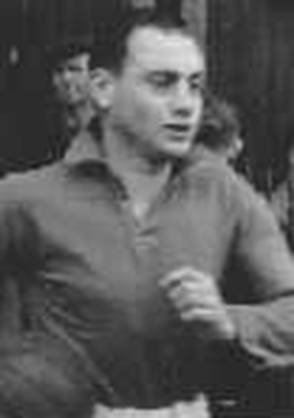 <![endif]>   <![if !vml]>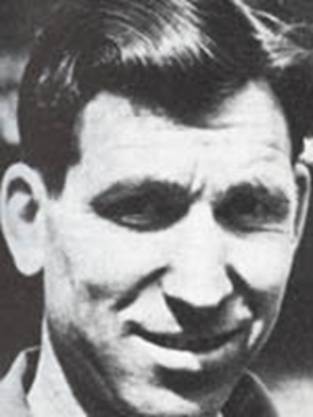 <![endif]> <![if !vml]>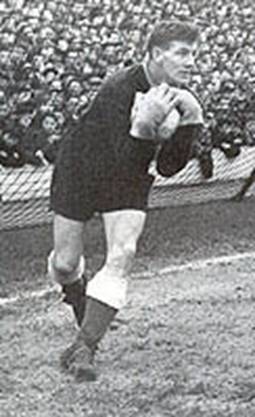 <![endif]>
  Peter Farrell                                                               Wally Fielding                                              Jimmy O'Neill