<![if !vml]>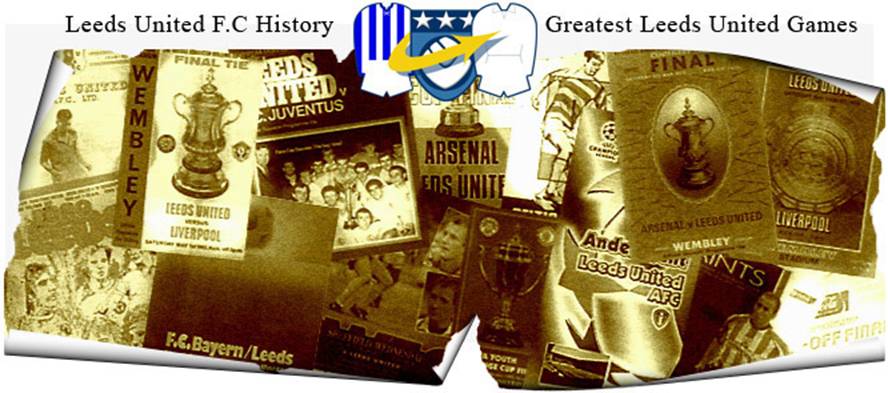 <![endif]>
Date: Sunday, 17th November 2002.
Venue: Elland Road, Leeds.
Competition: English Premier League.
Score: Leeds United 2 Bolton Wanderers 4
Scorers: Leeds United: Smith, Kewell. Bolton Wanderers: Pedersen (2), Djorkaeff, Ricketts (pen).
Attendance: 36,627.
Teams:
<![if !vml]>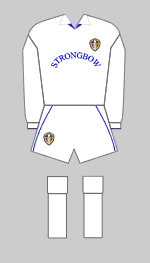 <![endif]><![if !vml]>
<![endif]>
Leeds United: Robinson; Kelly, Woodgate, Lucic (Duberry), Wilcox; Barmby, Burns, McPhail (Milner), Kewell; Smith, Viduka. Unused Subs: Bridges, Richardson, Martyn.
<![if !vml]>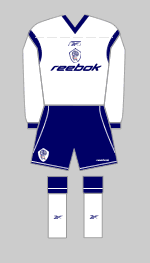 <![endif]><![if !vml]>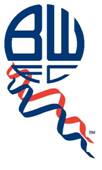 <![endif]>
Bolton Wanderers: Jaaskelainen; Barness, Campo, N'Gotty (Tofting), Mendy; Okocha, Frandsen, Nolan (Ricketts), Charlton; Djorkaeff, Pedersen. Unused Subs: Holdsworth, Smith, Poole
Referee: Mr A. Wiley (Burntwood, Staffordshire).
Leeds United's roller-coaster season continued at Elland Road against the Premiership's bottom club. After the high of Florence in the previous week, United's season hit another low as Bolton Wanderers hauled themselves away from the foot of the table with a clinical display. Enforced changes meant it wasn't the same United side which destroyed Hapoel Tel-Aviv three days earlier and too many vital ingredients were missing against Bolton.
<![if !supportLineBreakNewLine]>
<![endif]>
United showed few of the traits that saw them go into the clash on the back of scoring eight goals in recording back-to-back victories, even if they did have their moments. They did show plenty of character in hauling themselves back into the game twice after Bolton had gone ahead, but it wasn't enough to pull off a much-needed home win. The game had been seen as the ideal opportunity for United to set the record straight in front of the Elland Road faithful. They had showed guts, skill and determination in winning two games on the road and struggling Bolton were viewed as the perfect tonic by the success-starved home fans. If only life was so predictable.
<![if !supportLineBreakNewLine]>
<![endif]>
Bolton belied their lowly status by hitting Leeds where it hurts, four times, and they were worthy winners. The battle was won in the centre of the park where Bolton dominated possession and created far more than their hosts.  Jay Jay Okocha was at his inventive best while Per Frandsen and Kevin Nolan linked up well with the lively attacking pairing of Youri Djorkaeff and Henrik Pedersen.
<![if !supportLineBreakNewLine]>
<![endif]>
In contrast, Harry Kewell was United's biggest threat in the centre of the park while Jason Wilcox, playing at left-back, and Gary Kelly pushed forward well on the flanks. But there was a spark missing from United's play and Bolton played with an unerring confidence given the fact that they seem destined for a season of struggle. United were guilty of some sloppiness at the back, but Gary Kelly and Jason Wilcox grafted tirelessly and Jonathan Woodgate and Teddy Lucic made some timely interventions to deny the visitors. Paul Robinson, who was guilty of conceding a late penalty which gave Bolton a lead they wouldn't surrender, also made a tremendous save from point blank range to deny Youri Djorkaeff.
<![if !supportLineBreakNewLine]>
<![endif]>
Up front, Alan Smith's commitment and effort went without saying, but United failed to hold onto the ball long enough to give their strikers the service they badly needed. The injury crisis and the absences of Danny Mills and Lee Bowyer had played a part in United's downfall, but they had now lost five of their seven home games and Elland Road was a fortress no more.
<![if !supportLineBreakNewLine]>
<![endif]>
Bolton clearly knew that they could rattle the home side by going for the jugular and it took less than three minutes for the visitors to make their mark. Referee Alan Wiley played advantage after Jacob Burns chopped down Kevin Nolan and Youri Djorkaeff seized on the loose ball to feed Henrik Pedersen who stroked home past the helpless Paul Robinson with United's defence at sixes and sevens. United's response was instantaneous. Stephen McPhail found Harry Kewell and his pull back was met by the defiant boot of the in-form Alan Smith.
<![if !supportLineBreakNewLine]>
<![endif]>
As entertainment went, the game died a slow death after the opening four minutes with both sides failing to keep possession long enough to create any serious chances. But Leeds attempted to light up the second half and Mark Viduka was twice denied by tremendous tackles while Alan Smith showed great skill to create an opening out of nothing. Bolton were in no mood for giving up either, though, and Henrik Pedersen rattled the inside of the upright with a stinging drive after showing Jonathan Woodgate a clean pair of heels.
<![if !supportLineBreakNewLine]>
<![endif]>
However, the crescendo came in a storming final ten minutes which saw Bolton finally emerge victorious. A lovely move involving Jay-Jay Okocha and Henrik Pederson saw Youri Djorkaeff make it 2-1 to the visitors before Alan Smith and Mark Viduka showed some neat touches to allow Harry Kewell to hammer home a second immediate equaliser. Three minutes from time Bolton were back in front again after Paul Robinson brought down Michael Ricketts and the Bolton substitute converted a cheeky penalty to all but end Leeds' hopes. That should have been it, but there was still time for the impressive Henrik Pedersen to rifle home a left foot volley after Stig Tofting's cross to pile the misery on for Leeds.
<![if !supportLineBreakNewLine]>
<![endif]>
The fourth goal was the cue for the home supporters to vent their frustrations again and, not for the first time that season, chants of "Venables out" emanated from the Gelderd End. It was certainly clear that Terry Venables was fighting a battle on all fronts and Elland Road wasn't providing any welcome relief. It was another case of two steps forward and one step back for Leeds, and with Tottenham and Robbie Keane lying in wait the following weekend the games were not getting any easier. Having said that, with Teddy Lucic limping out of this game, then neither was United's injury crisis.
<![if !vml]>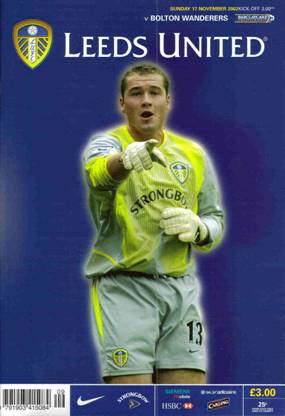 <![endif]> <![if !vml]>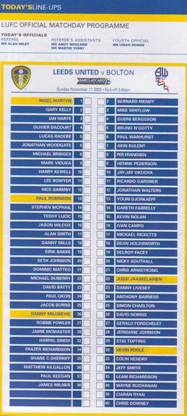 <![endif]>
Match Action:
<![if !vml]>
<![endif]>   <![if !vml]>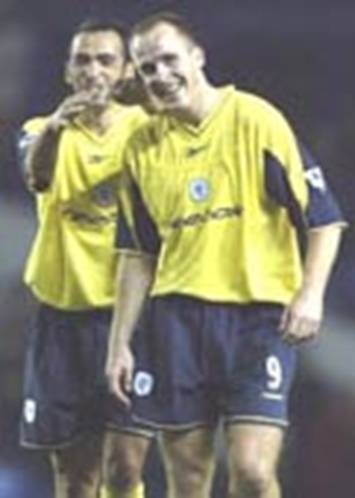 <![endif]>
Henrik Pedersen opens the scoring for Bolton and celebrates with Youri Djorkaeff
<![if !vml]>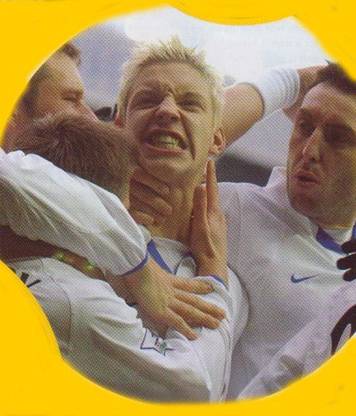 <![endif]> <![if !vml]>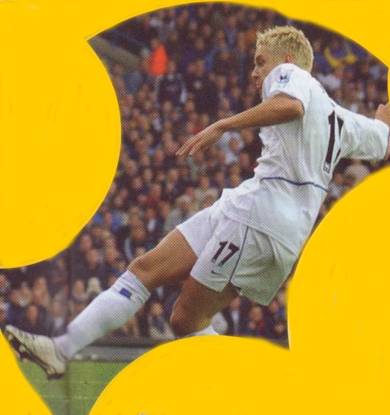 <![endif]> <![if !vml]>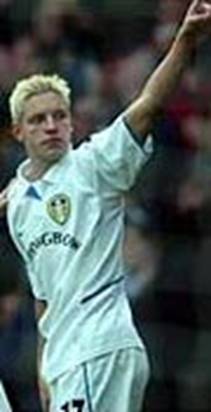 <![endif]>
Alan Smith celebrates his equaliser with Nick               Alan Smith gets equaliser and salutes fans
Barmby, Mark Viduka and Jason Wilcox
<![if !vml]>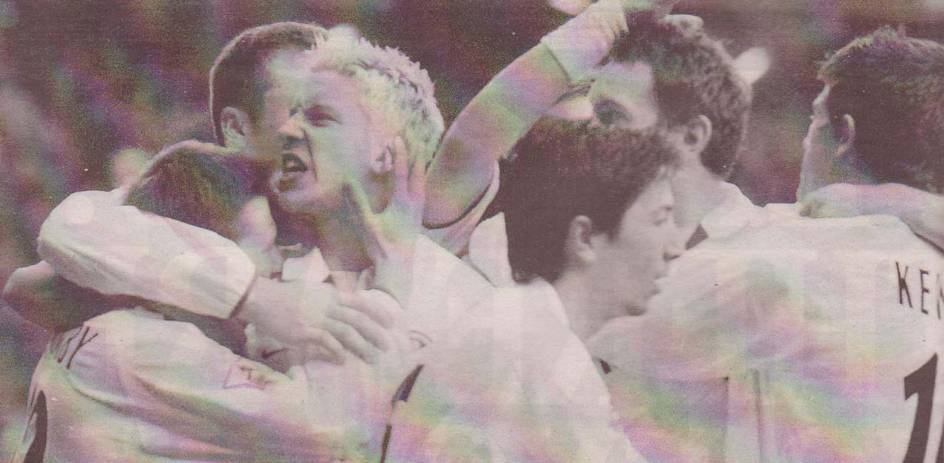 <![endif]>
Alan Smith is congratulated by Nick Barmby, Mark Viduka, Jacob Burns, Jonathan Woodgate, Jason Wilcox and Harry Kewell
<![if !vml]>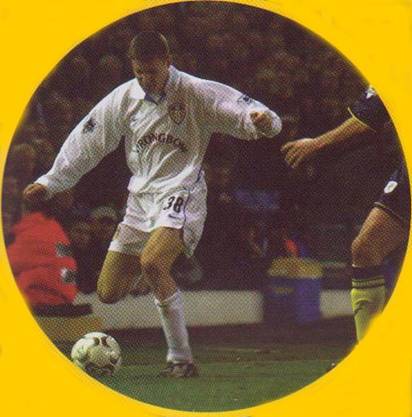 <![endif]> <![if !vml]>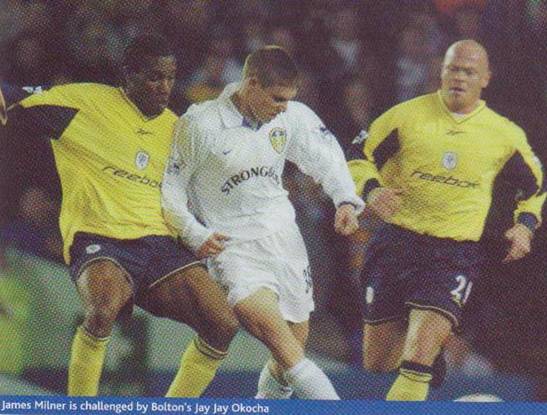 <![endif]>
James Milner came on as substitute
<![if !vml]>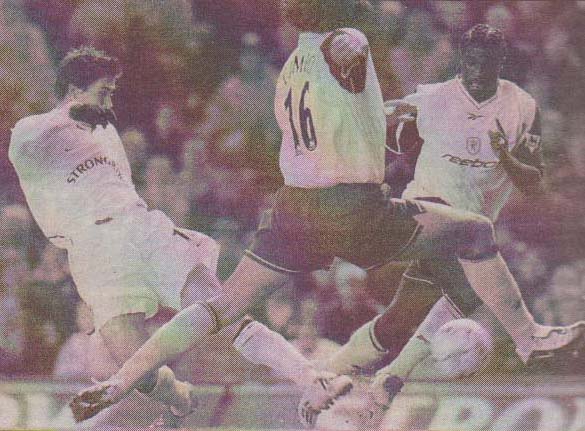 <![endif]>       <![if !vml]>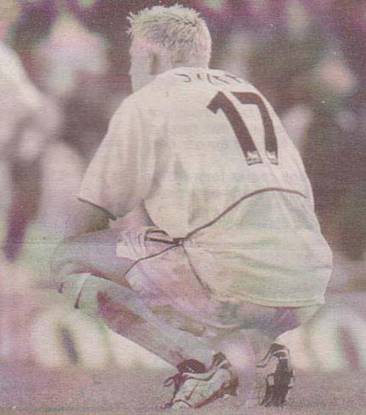 <![endif]>
Harry Kewell gets his shot in despite the challenge of Ivan Campo and Bernard Mendy    Alan Smith on his haunches
<![if !vml]>
<![endif]>   <![if !vml]>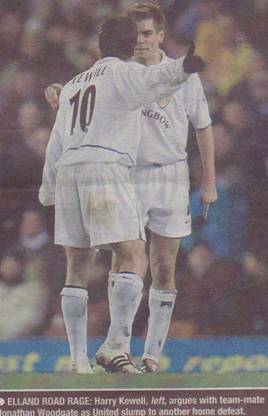 <![endif]>
Jonathan Woodgate, Mark Viduka and Nick Barmby hang their heads at the end of the game
<![if !vml]>
<![endif]>         <![if !vml]>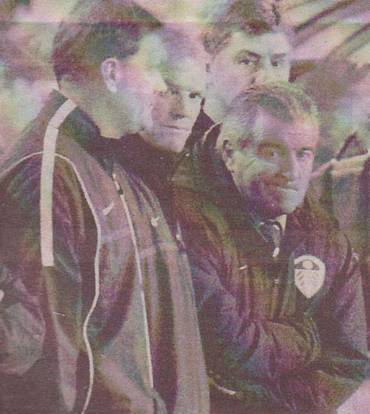 <![endif]>
Jonathan Woodgate, Michael Duberry, Mark Viduka and Jacob Burns on the pitch and Roy Aitken, Eddie Gray, Terry Venables and
Brian Kidd in the dug-out are glum
Players:
<![if !vml]>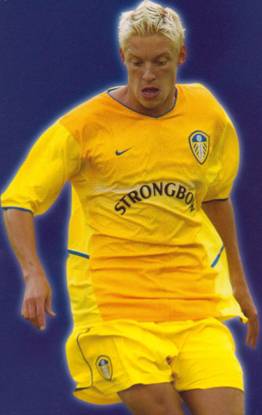 <![endif]> <![if !vml]>

<![endif]>                <![if !vml]>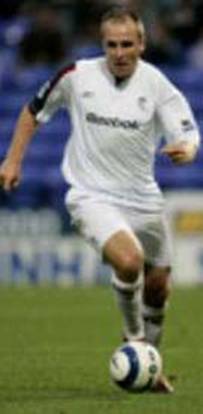 <![endif]> <![if !vml]>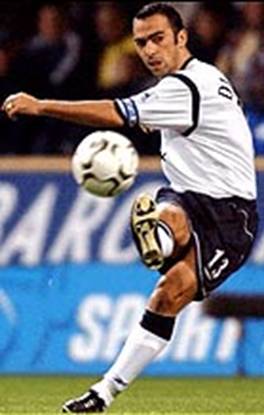 <![endif]>
Alan Smith and Harry Kewell scored for United, while Henrik Pedersen (2) Yori Djorkaeff and Michael Ricketts
<![if !vml]>
<![endif]> <![if !vml]>
<![endif]> <![if !vml]>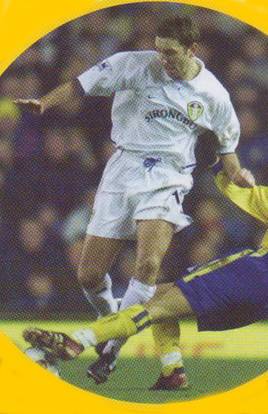 <![endif]> <![if !vml]>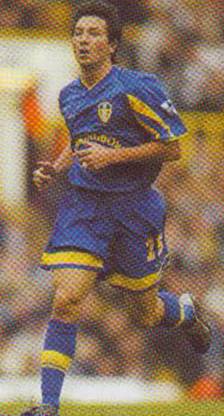 <![endif]>
 (penalty) scored for Bolton             Gary Kelly and Jason Wilcox, the United full backs, grafted tirelessly             Jacob Burns chopped down
                                                                                                                                                                                           Kevin Nolan
<![if !vml]>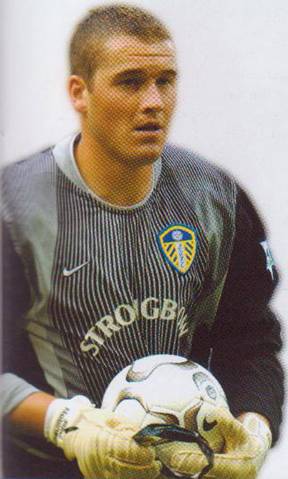 <![endif]>  <![if !vml]>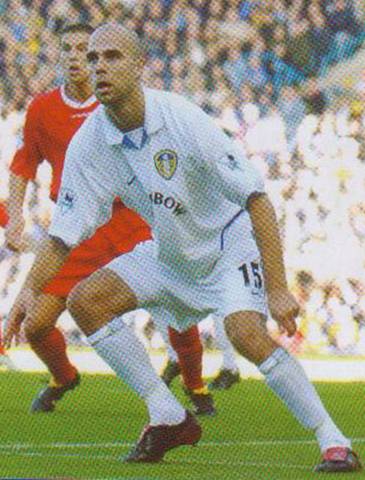 <![endif]> <![if !vml]>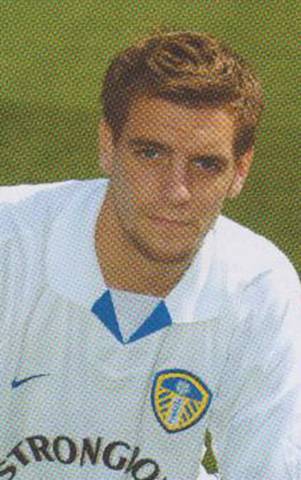 <![endif]>
Paul Robinson conceded the penalty               Teddy Lucic and Jonathan Woodgate made timely interventions
<![if !vml]>
<![endif]>   <![if !vml]>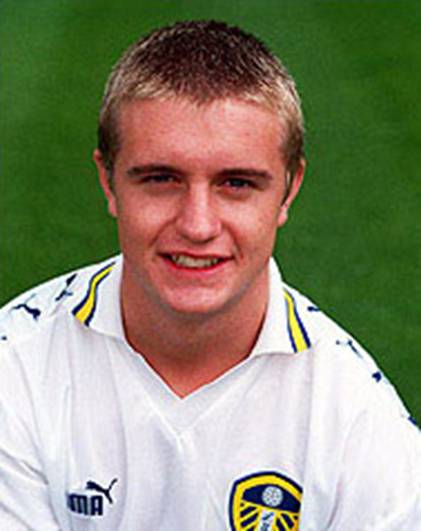 <![endif]>
Mark Viduka showed neat touches                                                                                Stephen McPhail started the move for the first goal
<![if !vml]>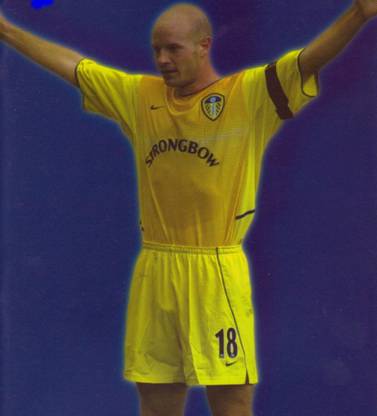 <![endif]> <![if !vml]>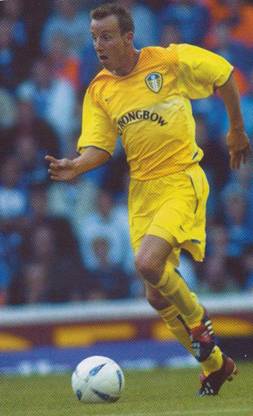 <![endif]>          <![if !vml]>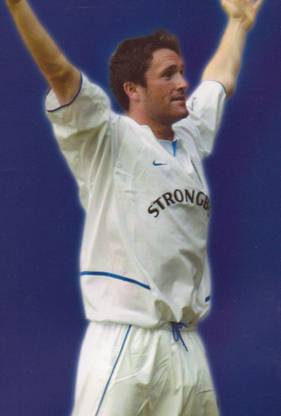 <![endif]>
Danny Mills and Lee Bowyer were sorely missed                                                                                       Robbie Keane was to be United's next foe
<![if !vml]>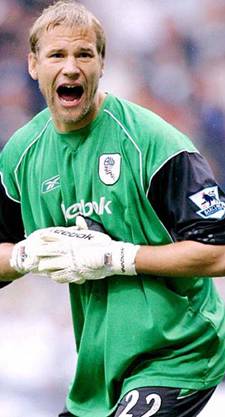 <![endif]> <![if !vml]>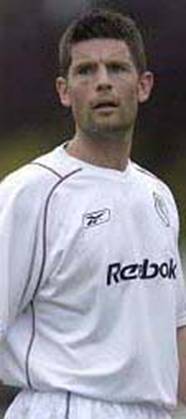 <![endif]> <![if !vml]>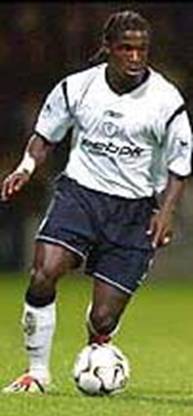 <![endif]> <![if !vml]>
<![endif]> <![if !vml]>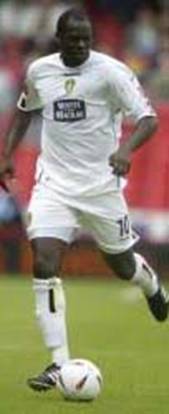 <![endif]>
Jussi Jaaskalainen was in goal       Anthony Barness and Bernard Mendy                                  Stig Tofting and future United player Michael
                                                          were the full-backs                                                                  Ricketts were the used substitutes 
<![if !vml]>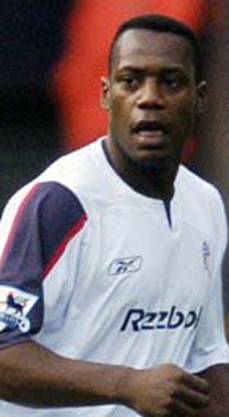 <![endif]>  <![if !vml]>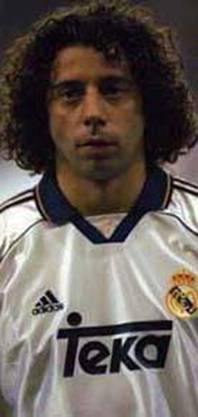 <![endif]>      <![if !vml]>
<![endif]> <![if !vml]>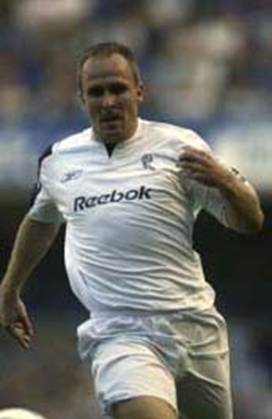 <![endif]>
Bruno N'Gotty and Ivan Campo were in central defence                       Youri Djorkaeff and Henrik Pedersen were the strikers                       
<![if !vml]>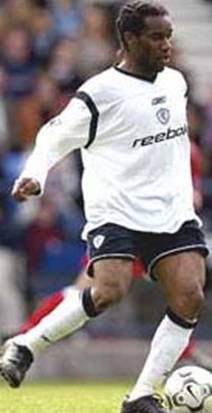 <![endif]>   <![if !vml]>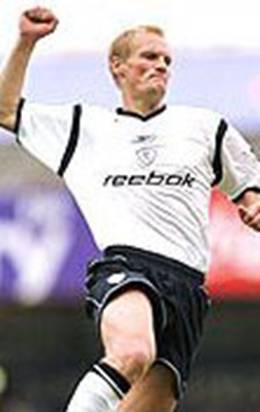 <![endif]>   <![if !vml]>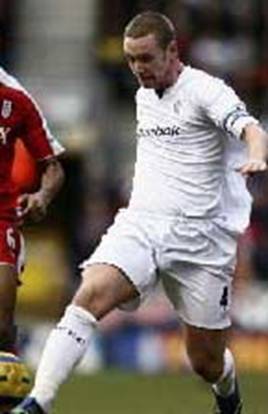 <![endif]>   <![if !vml]>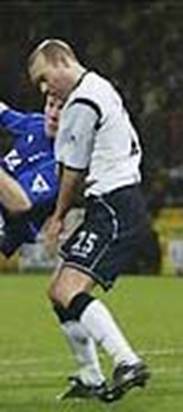 <![endif]> 
Jay Jay Okocha, Per Fransen, Kevin Nolan and Simon Charlton started in midfield
<![if !vml]>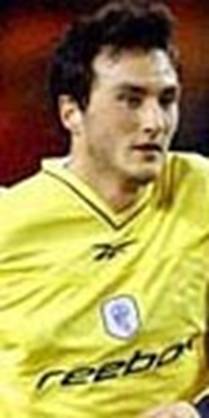 <![endif]>   <![if !vml]>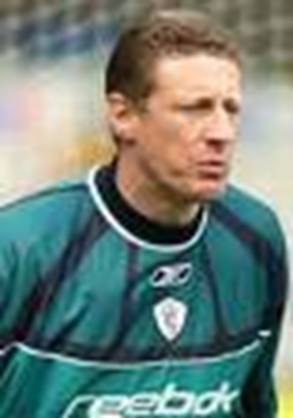 <![endif]>   <![if !vml]>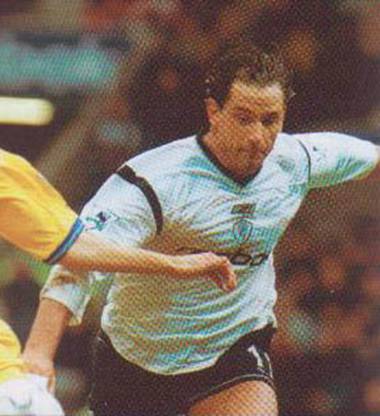 <![endif]>
Jeff Smith, Kevin Poole and Dean Holdsworth were the unused substitutes