<![if !vml]>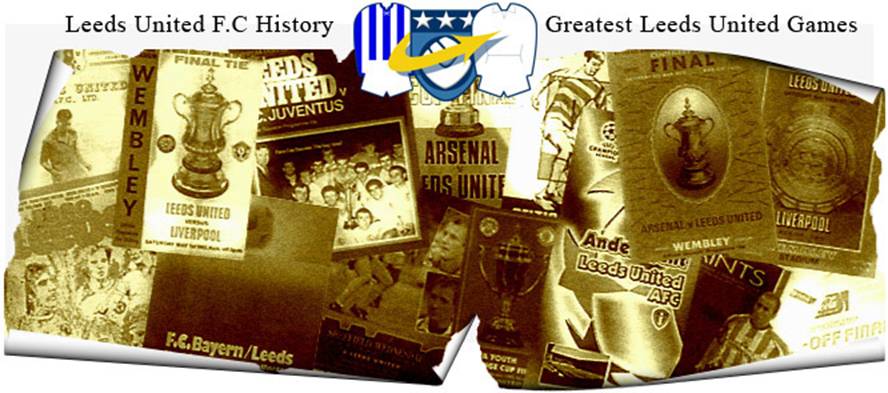 <![endif]>
Date: Wednesday, 17th October 1967.
Venue: Elland Road Leeds.
Competition: Inter-Cities Fairs First Round, Second Leg.
Score: Leeds United 7 Spora Luxembourg 0
Scorers: Leeds United: Johanneson (3), Greenhoff (2), Cooper, Lorimer. Spora Luxembourg: Nil.
Attendance: 15,196.
Teams:
†<![if !vml]>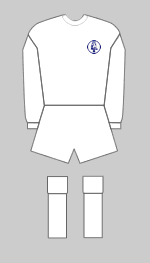 <![endif]>†<![if !vml]>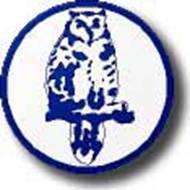 <![endif]>
Leeds United: Sprake; Reaney, Cooper; Madeley (Bates), Charlton, Hunter; Greenhoff, Lorimer, Belfitt, Hibbitt, Johanneson.
<![if !vml]>
<![endif]><![if !vml]>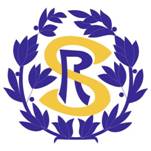 <![endif]>
Spora Luxembourg: Jesse; Schmitz, Hut; Schmitt, Ewen, Da Fonseca (Hibert); Devillet, Scholtes, Krier, Meyer, Hostert (Kremer).
Referee: Peter Coates (Republic of Ireland).
There had been four goals from Peter Lorimer, a couple from Jimmy Greenhoff and one each from Billy Bremner, Paul Madeley and Mick Jones to open up a 9-0 first leg lead for Don Revieís men from their visit to Luxembourg. Such a massive lead was hardly designed to attract the fans for the Elland Road leg of the tie and Don Revie even called a Press Conference two days before the game in a bid to drum up interest. The only thing that would make the tie interesting was the possibility of beating the record score in the Inter-Cities Fairs Cup.
Revie promised to go for another nine in the second leg and that would have given United eighteen, which would have topped the two-leg aggregate of seventeen which was held by Cologne who had beaten Union, another club from Luxembourg, by 13-0 and 4-0 in 1965. The pre-match hype resulted in a crowd of over 15,000, barely enough to cover the cost of Unitedís trip to Luxembourg in the first leg, but although the record eluded Revieís men they still ran up a score of 7-0, mainly due to Spora Coach Janos Gerdov opting to pack his defence and United being in a charitable mood on a muddy pitch lashed by wind and rain.
This time it took United ten minutes to open the scoring, with Albert Johanneson slipping the ball into the net after Freidhelm Jesse had missed a Jimmy Greenhoff cross. Within a couple of minutes the Spora coach sent on substitute John Hilbert, but didnít bring anyone off, so Spora actually played with twelve men for a few moments until a linesman made the referee aware of Sporaís mathematical problem and off went Dominique Da Fonseca to restore numerical parity. Johanneson got a second in the thirty-fifth minute, from a Jimmy Greenhoff cross, which made the score a surprising 2-0 at half-time as United fell behind the required goal rate needed for the record.
An hal-time talk from Don Revie saw his men up the tempo in the second half and Jimmy Greenhoff finished off a sweeping move with a fine header to make it 3-0 six minutes into the new half. On the hour mark Terry Cooper got his name on the scoresheet to make it 4-0 before Peter Lorimer got the fifth seven minutes later and Jimmy Greenhoff got his second and Unitedís sixth two minutes later to give United a good chance of the record with twenty minutes still remaining. Albert Johanneson completed his hat-trick with the seventh goal in the eighty-first minute and the match finished at 7-0 and 16-0 on aggregate.†
With the excitement of their record bid over, the Unitedís players were treated to a few days of relaxation. The trip was at the expense of Mr Dennis Heaps, a Leeds tour operator and one of their grateful supporters. The season was almost nine weeks old and United had already played seventeen matches, eleven in the League, four in the Inter-Cities Fairs Cup and two in the League Cup. Unitedís Second Round opponents were not to be easy-beats but Partizan Belgrade, keen rivals of Dynamo Zagreb, who had beaten United in the Inter-Cities Fairs Cup Final only three monts earlier.
<![if !vml]>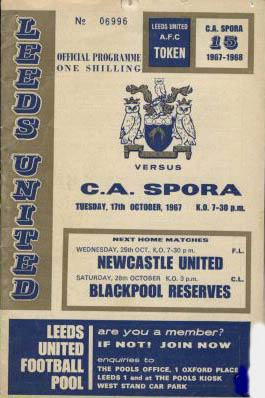 <![endif]>
Match Action:
<![if !vml]>
<![endif]>† <![if !vml]>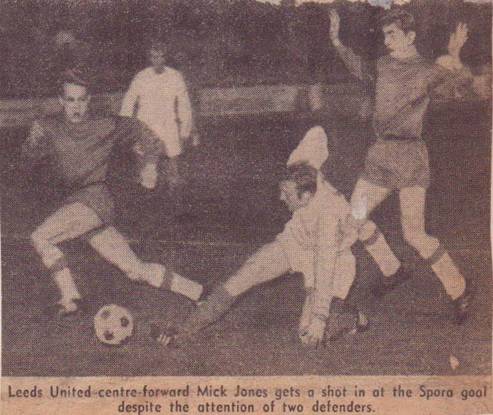 <![endif]>
Teams:
<![if !vml]>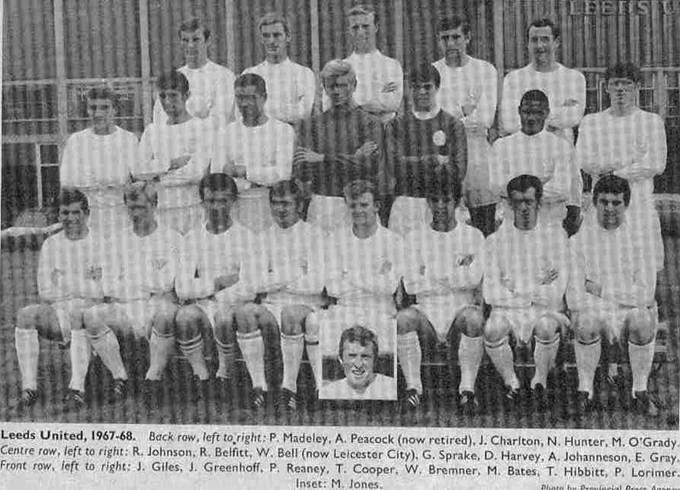 <![endif]>
<![if !vml]>
<![endif]>
Players:
The goal-scorers:
| | | | |
| --- | --- | --- | --- |
| Albert Johanneson (3) | Jimmy Greenhoff (2) | Terry Cooper | Peter Lorimer |