<![if !vml]>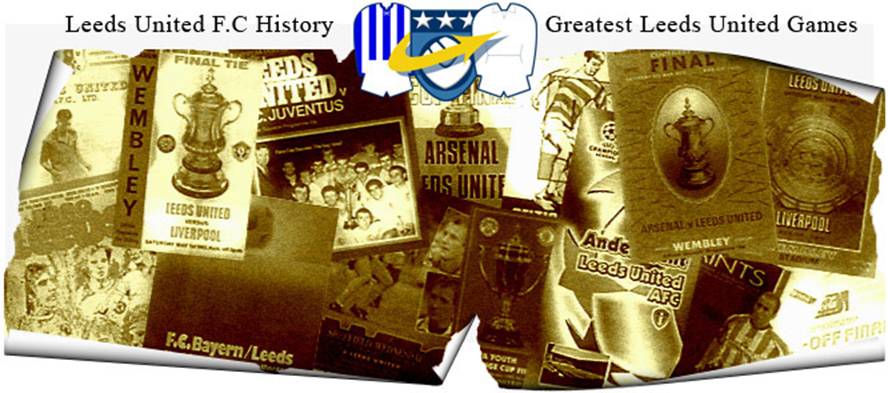 <![endif]>
Date: Saturday, 17th April 1965.
Venue: Elland Road, Leeds.
Competition: FA First Division.
Score: Leeds United 0 Manchester United 1.
Scorers: Leeds United: Nil. Manchester United: Connelly.
Attendance: 52,368.
Teams:
<![if !vml]>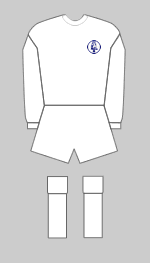 <![endif]><![if !vml]>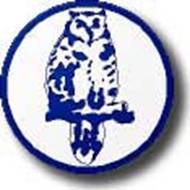 <![endif]>
Leeds United: Sprake; Reaney, Bell; Greenhoff, Charlton, Hunter; Giles, Weston, Peacock, Collins, Cooper.
<![if !vml]>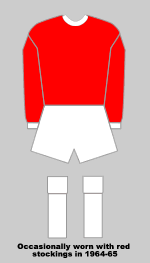 <![endif]><![if !vml]>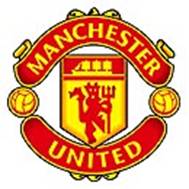 <![endif]>
Manchester United: P.Dunne; Brennan, T.Dunne; Crerand, Foulkes Stiles; Connelly, Charlton, Herd, Law, Best.
Referee: Mr K.Stokes (Newark).
The Championship race was coming nicely to the boil, with Leeds and Manchester having five games left to play, Leeds were three points clear of their Lancastrian rivals. Chelsea had recently dropped valuable points but were still in contention with the same points as Manchester but having played a game more.
Leeds were without the irrepressible Billy Bremner, who was suspended, and his deputy was Jimmy Greenhoff, while the pacy Don Weston had recovered from long-term injury and was in the team in place of the injured Jim Storrie. Terry Cooper still deputised for the injured Albert Johanneson.
United were unbeaten in eighteen League games. Alan Peacock, now fit after being sidelined for most of the season, had scored seven goals in eight league and cup matches, and United were starting to fancy their chances of the League and Cup double. If they could win the clash they would be five points clear with only four games remaining.
It was a windswept Elland Road that greeted the two teams for the vital Easter Saturday clash. Leeds found it hard to get going and could not adapt to the conditions. Manchester handled the conditions much better and playing against the wind they took the lead after fourteen minutes when England winger John Connelly scored.
Norman Hunter remembered the goal and the game and described it,Ē The one disappointment of that season came towards the end when Manchester United visited Elland Road. Conditions were far from ideal. It was windy, the pitch was rock hard and bumpy and, as I recall, it had been covered by tons of straw in a bid to keep it from freezing. Like us, they were making a bold bid to win the championship and they won the game with a goal from John Connelly. I ran out to challenge him and attempted to block the ball but it dropped between him and Denis Law and Connelly turned and hit it. It wasnít really a good shot but because it went through my legs and there were a few other people about, Gary Sprake didnít have a good view of it. In fact, he didnít have a chance. It was an atrocious game but it turned out to be a crucial victory for Manchester United because they pipped us on goal average to take the title. If we had won that game we could have gone on to clinch the title.Ē
<![if !vml]>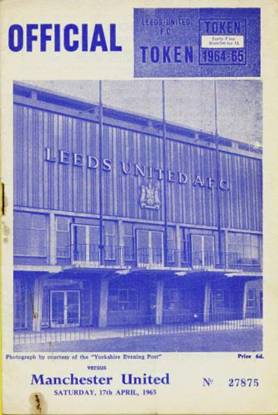 <![endif]>
Match Action:
<![if !vml]>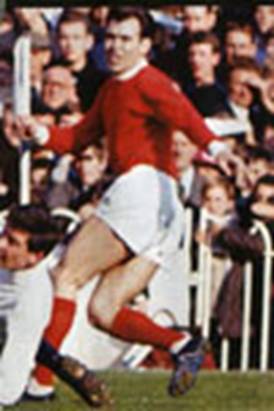 <![endif]>†<![if !vml]>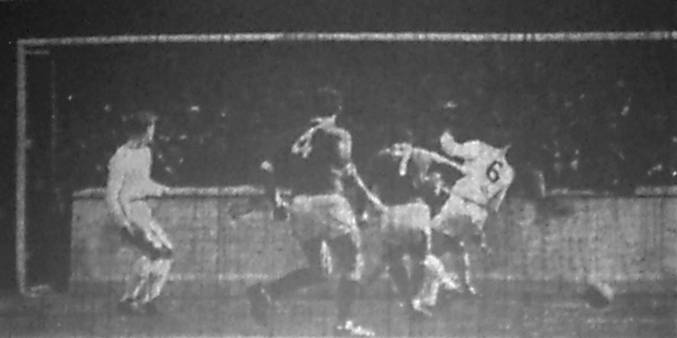 <![endif]>
John Connelly in action††††††††††††††† ††††††††††††††††††††††††††††John Connelly nets the winner
Players:
<![if !vml]>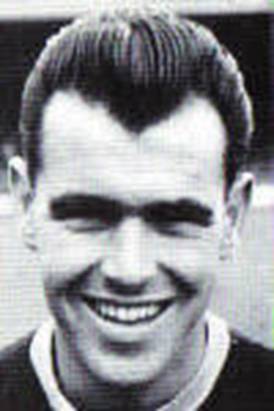 <![endif]>††††††††††††† <![if !vml]>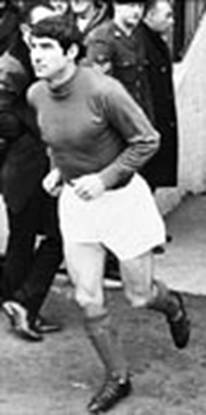 <![endif]>†††††††††††††††††<![if !vml]>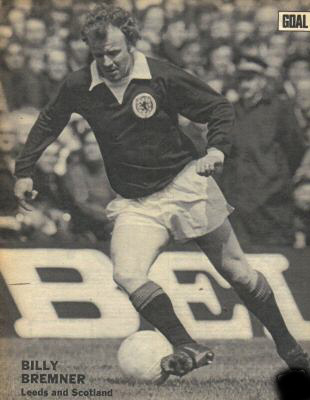 <![endif]>
Match-winner John Connelly†††††††††††††††† Manchester United Left-Back Tony Dunne†††††††††† The inspirational Billy Bremner was
†††††††††††††††††††††††††††††††††††††††††††† †††††††††††††††††††††††††††††††††††††††††††††††††††††††††††††††††††††††††††††††††††††††††††††suspended and sorely missed by Leeds
†††††††††††††††††††††††††††††††††††††††††††††††††††††††††††††††††††††††††††††††††††††††††††††††††††††††††††††† ††††††††††††††††††
<![if !vml]>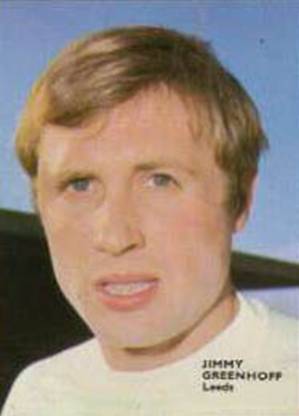 <![endif]>† <![if !vml]>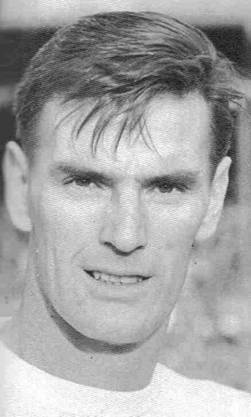 <![endif]>††††<![if !vml]>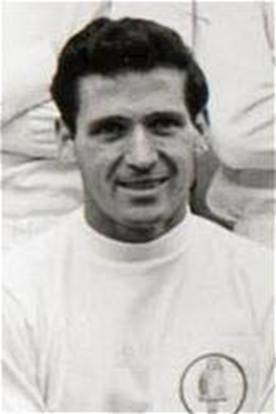 <![endif]>
Jimmy Greenhoff replaced Billy Bremner†††††††† Alan Peacock had recovered from†††††††††††† The speedy Don Weston was back
†††††††††††††††††††††††††††††††††††††††††††††††††††††††††††††††††††††††††††††† injury and had been scoring well†††††††††††††† after injury