<![if !vml]>
<![endif]>
Date: Wednesday, 16th September 1992.
Venue: Neckarstadion, Stuttgart, Germany.
Competition: European Cup First Round First Leg.
Score: VfB Stuttgart 3 Leeds United 0.
Scorers: VfB Stuttgart: Walter (2), Buck. Leeds United: Nil.
Attendance: 38,000.
Teams:
<![if !vml]>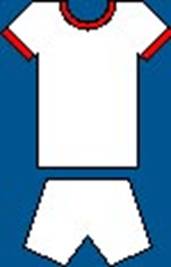 <![endif]><![if !vml]>
<![endif]>
VfB Stuttgart: Immel; Schneider, Frontzeck; Dubajic, Struntz (Schafer), Buchwald; Buck, Sverrisson, Walter (Knup), Faudino, Kogel.
<![if !vml]>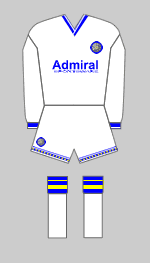 <![endif]><![if !vml]>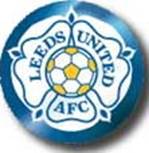 <![endif]>
Leeds United: Lukic; Rocastle (Hodge), Dorigo; Batty, Fairclough, Whyte; Cantona (Shutt), Strachan, Chapman, McAllister, Speed.
Referee: Rune Larsson (Sweden).
Fresh from their First Division Championship success, United entered the 1992-93 European First Round clash with surprise German Bundesliga Champions VfB Stuttgart. It had been seventeen long years since United had last competed in the European Cup in the 1975 final against another German team, Bayern Munich, in Paris but few could have imagined such a dramatic re-introduction. United had their full championship winning team on view with the addition of £2 million 'big money signing' England International David Rocastle, who had failed to start in any of United's opening eight competitive games of the 1992/93 season, but was given his European debut at Stuttgart. He had been the big money purchase of the summer but had not featured in the FA Charity Shield side that had beaten Liverpool 4-3 at Wembley with Eric Cantona netting a hat-trick. However, he did play in the high profile Makita Tournament at Elland Road, which ironically had paired United with Stuttgart. United had won 2-1 with David Rocastle scoring, but had then gone down to Italian side Sampdoria in the Final. Howard Wilkinson was adamant that the earlier meeting was irrelevant but opted for Rocastle's experience but withdrew him at half-time with the game goalless and replaced him with another England International in Steve Hodge.
Stuttgart had several German Internationals in their side, including keeper Eike Immel, Central Defender Guido Buchwald, Defender Michael Frontzeck, and Midfielder Thomas Strunz, as well as Icelandic international Eyjólfur Gjafar Sverrisson and Swiss international Adrian Knup. Striker Fritz Walter, no relation to the legendary former German World Cup-Winning Captain of the same name, had been the Bundesliga leading scorer in the previous season. But Stuttgart did not have the household names of the better known Bayern Munich, who they had beaten to the German Championship the previous season and their best player Matthias Sammer had moved on to Inter-Milan.
Everything was going to plan for Howard Wilkinson's team as they went to the break goalless and in fact United had gone closest to breaking the deadlock when an Eric Cantona chip had Ike Immel stretching and then the Frenchman headed against an upright. They were perhaps a little unfortunate not to be ahead at the break as they had been the better team. David Rocastle had also missed the best chance in a relatively low-key first half in which United had looked quite comfortable. Wilkinson sent on Steve Hodge for David Rocastle in the second half.  Half-time had come and gone with a blank scoresheet. Then United's team, many of whom had no previous European experience, appeared to lose concentration and the Germans took full advantage.
Striker Fritz Walter had been singled out by Leeds as being the main danger man for Stuttgart for good reason. Just on the hour mark Stuttgart scored two goals in four minutes, both from their striker Fritz Walter. An injured Eric Cantona had gifted possession to the Germans. There seemed no danger until Chris Whyte slipped as he attempted to block Ludwig Kogel's and Fritz Walter was left free to impudently chip the ball past the exposed John Lukic after sixty-two minutes. The Bundesliga's leading goal-scorer got his second just six minutes later as United failed to clear a corner properly. John Lukivc was able to parry Eyloful Sverrisson's drive but Fritz Walter snapped up the rebound. The two goal burst had turned the match Stuttgart's way, but when Andreas Buck added a third by cutting inside David Batty, who was operating at right-back, and sent a fine diagonal shot past John Lukic eight minutes from time it appeared United's chances of progress to the Second Round were practically non-existent, as they had never been asked to make up a three goal deficit to advance to the next round. Disappointed Leeds boss Howard Wilkinson said, "It was an absolutely crazy result. We were comfortable for sixty minutes."
<![if !vml]>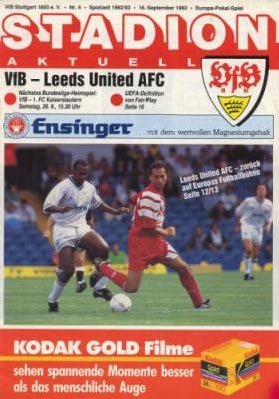 <![endif]>  <![if !vml]>
<![endif]>
Match Action:
<![if !vml]>
<![endif]> <![if !vml]>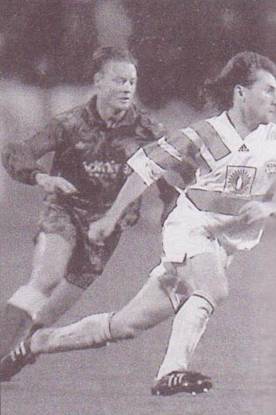 <![endif]>
David Rocastle misses an early chance                                                                                                               David Batty closes down in midfield
<![if !vml]>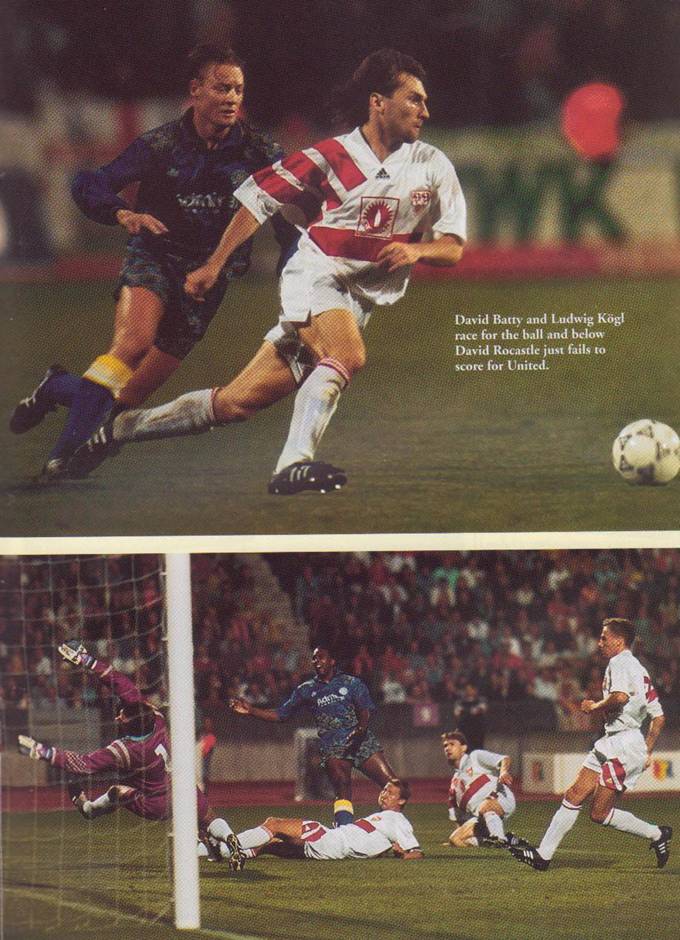 <![endif]> 
<![if !vml]>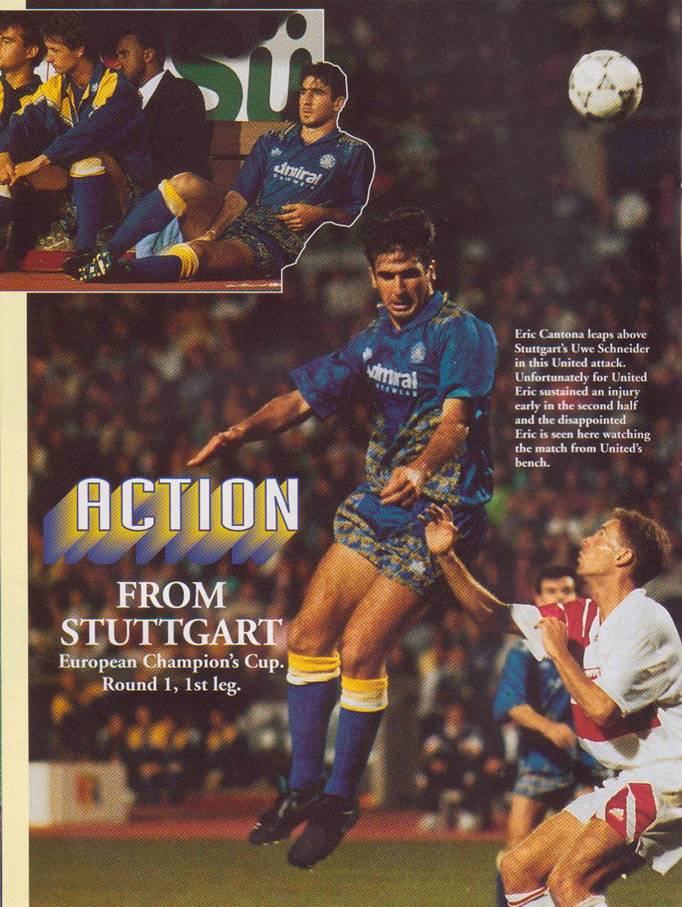 <![endif]>
Teams:
<![if !vml]>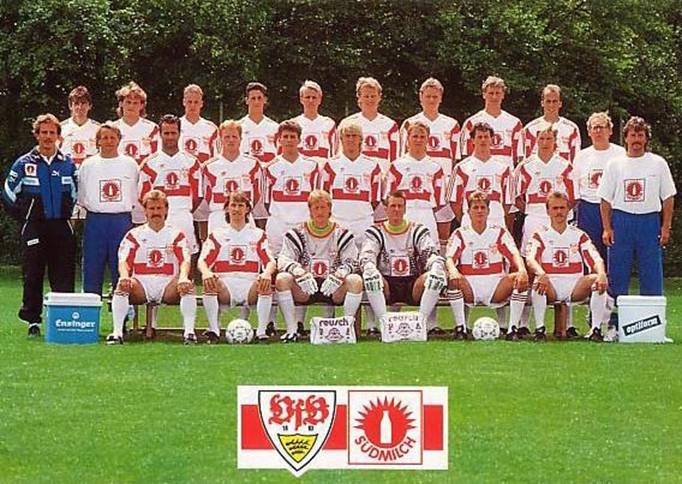 <![endif]>
VfB Stuttgart 1991-92: Bundesliga Championship Winners
Back Row: Slobodan Dubajic, Michael Mayer, Uwe Schneider, Jürgen Kramny,
Eyjölfur Sverrisson, Olaf Schmäler, Nils Schmäler, Guido Buchwald, Michael Frontzeck.
Middle Row: Christoph Daum (Coach), Lorenz-Günther Köstner (Assistant Coach),
Maurizio Gaudino, Matthias Sammer, Marc Kienle, Manfred Kastl, Harald Preuss, Jens Keller,
Alexander Strehmel, Jochen Seitz (Kit Manager), Gerhard Wörn (Physio).
Front Row: Fritz Walter, Ludwig Kögl, Eberhard Trautner, Eike Immel, Andreas Buck,
Günther Schäfer
<![if !vml]>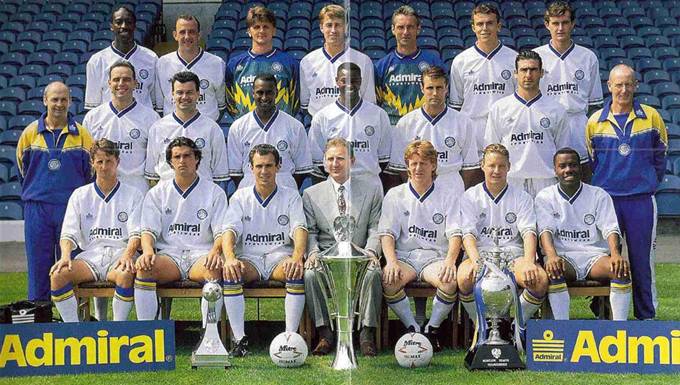 <![endif]>
Leeds United 1992-93:  with 1991-92 League Championship Trophy
Back Row: Chris Whyte, Gary McAllister, John Lukic, Lee Chapman, Mervyn Day,
Jon Newsome, David Wetherall.
Middle Row: Alan Sutton (Physio), Mel Sterland, Steve Hodge, David Rocastle, Chris Fairclough,
Carl Shutt, Eric Cantona, Mick Hennigan (Coach).
Front Row: Scott Sellars, Gary Speed, Tony Dorigo, Howard Wilkinson (Manager),
Gordon Strachan, David Batty, Rod Wallace.
Players:
<![if !vml]>
<![endif]> <![if !vml]>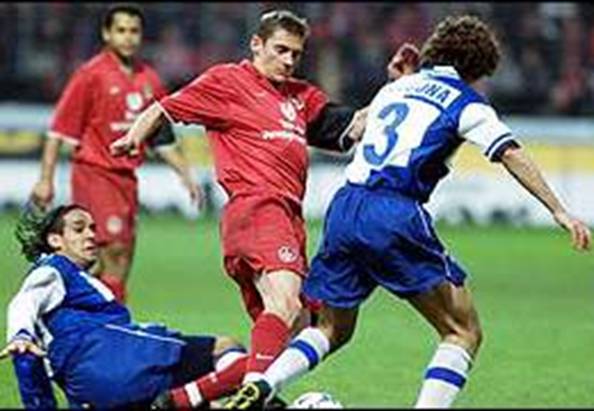 <![endif]>
 VfB Stuttgart's goal-scorers were Fritz Walter (2) and Andreas Buck
<![if !vml]>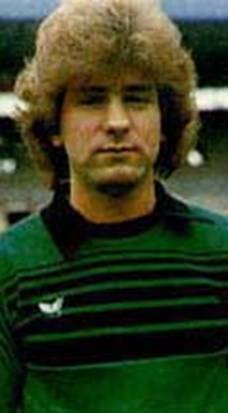 <![endif]> <![if !vml]>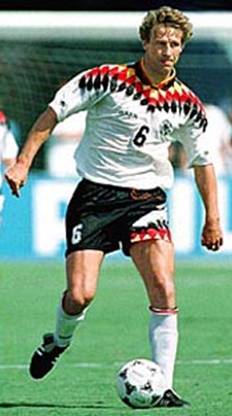 <![endif]> <![if !vml]>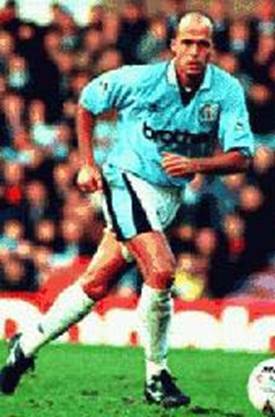 <![endif]> <![if !vml]>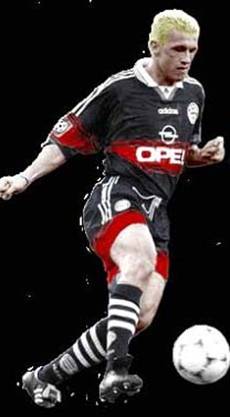 <![endif]>
                                    Eike Immel, Guido Buchwald, Michael Frontzeck and Thomas Strunz were all German internationals
<![if !vml]>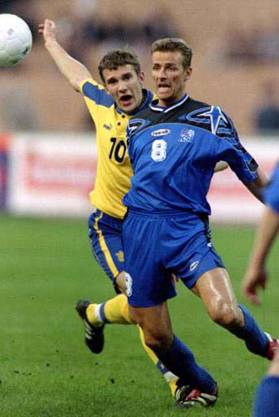 <![endif]> <![if !vml]>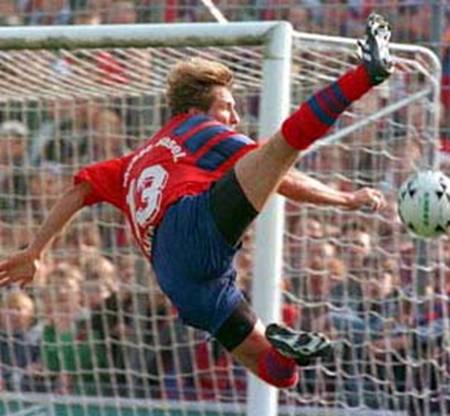 <![endif]> <![if !vml]>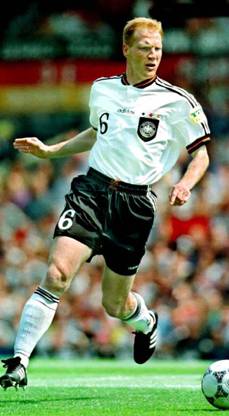 <![endif]>
Icelandic international Eyjólfur Gjafar Sverrisson and Swiss international Adrian Knup were also in the team, but star player
Matthias Sammer had left
<![if !vml]>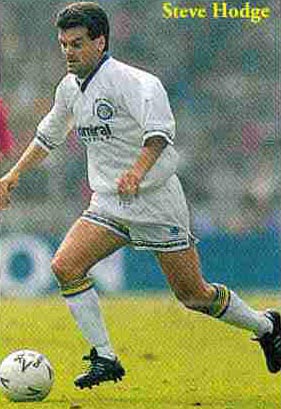 <![endif]> <![if !vml]>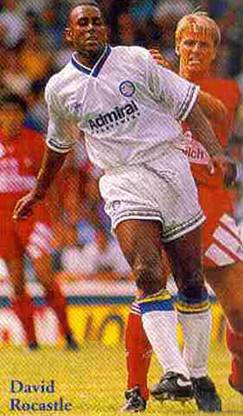 <![endif]>
    Leeds sent on Steve Hodge in place of David Rocastle for the second half