<![if !vml]>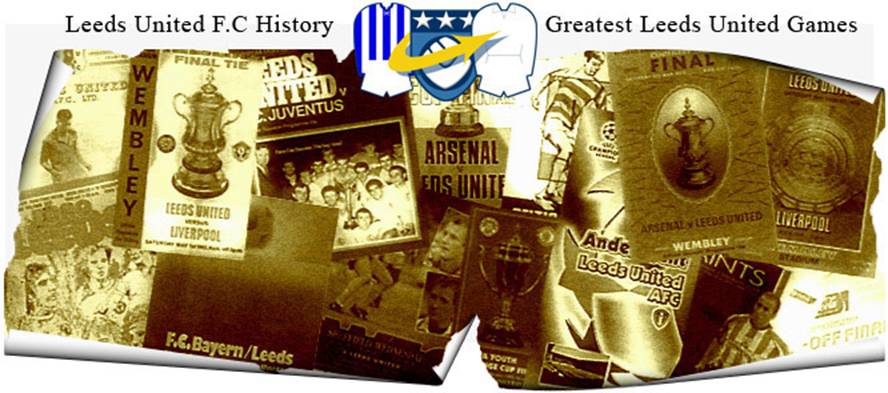 <![endif]>
Date: Wednesday, 16th May 1973.
Venue: Kaftatzoglio Stadium, Salonika, Greece.
Competition: European Cup-winners Cup Final.
Score: AC Milan 1 Leeds United 0
Scorers: AC Milan: Chiarugi. Leeds United: Nil.
Attendance: 40,154.
Teams:
†<![if !vml]>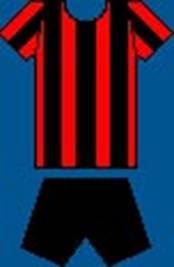 <![endif]>†<![if !vml]>

<![endif]>
AC Milan: Vecchi; Sabadini, Zignoli; Anquilletti, Turone, Rosato (Dolci); Sogliano, Benetti, Bigon, Rivera, Chiarugi.
<![if !vml]>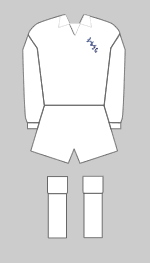 <![endif]><![if !vml]>

<![endif]>
Leeds United: Harvey; Reaney, Cherry; Bates, Yorath, Hunter; Lorimer, Jordan, Jones, F.Gray (McQueen), Madeley.
Referee: Christos Michas (Greece).
For once United went into a major final unprepared. With the Wembley defeat by Sunderland still dogging them, rumours that Don Revie was to leave the club, the suspensions of Allan Clarke and Billy Bremner and an injury to Johnny Giles and also without the wizard of dribble Eddie Gray, it was a deflated and depleted Leeds United who prepared to contest the European Cup-winners Cup Final in Salonika against the might of AC Milan. Few observers gave United a chance against one of Italyís most powerful and lira-rich clubs. Thunder and heavy rain greeted the two teams as they stepped out into the new Kaftatzoglio Stadium in northern Greece. It was to prove an appropriate backcloth for an infamous match.
Acting skipper Paul Reaney led out a United side, which included Frank Gray, younger brother of Eddie, making his run-on European debut. Thunder rumbled and lightning flashed around the Stadium. But United were not prepared for the storm which was about to be unleashed on the pitch. After only four minutes, the referee curiously penalised Paul Madeley for an innocuous infringement on Alberto Bignon outside the Leeds box and Luciano Chiarugi saw his free-kick clip a United defender and brush one of his own forwards before hitting the base of the post and going in beyond the grasp of a diving David Harvey. The goal was greeted with a chorus of boos from the locals whose wrath increased with every passing moment. To their astonishment their Greek referee appeared to give every decision to the Italians while wild challenges on Leeds players went unpunished.
Once in front the Italians retreated to their own penalty area and did not appear to mind how they stopped Leeds. Referee Christos Michas ignored a succession of fouls, much to the annoyance of both the Leeds and Greek supporters in the crowd. Mick Jones and Peter Lorimer were both flattened in the penalty area, a Paul Reaney cross was blatantly handled by Romeo Benetti and a host of shots and headers all went desperately close. A Mick Bates short free-kick to Peter Lorimer was knocked into the box where Norman Hunterís header was saved by William Vecchi. Mick Bates and Terry Yorath, moving up from the back, both went close with long range efforts.
The referee turned a blind eye to three strong United penalty claims. The first when Mick Jones was brought down when following up a Joe Jordan shot. Then Romeo Bennetti clearly handled a Paul Reaney cross and finally Reaney himself was floored in the area when leading an attacking raid.
Unitedís frustration finally boiled over when Norman Hunter was hacked down from behind by Gianni Rivera in the final minute and retaliated. In the confused melee that followed, Hunter and one of the Italians, Ricardo Sogliano, who had been tangled in dust-up were ordered off, while the perpetrator of the incident Gianni Rivera was allowed to stay on the field. Angry Greek fans, who had been looking forward to the game for months, were furious with the display of referee Michas and the crude tactics of AC Milan, whose coach was stoned and spat upon as it left the ground after one of Europeís darkest nights. The United camp were bitter about the injustice of it all †while the Greeks felt embarrassed by the whole episode with people telephoning local newspapers to brand the performance of Michas as a disgrace.
The Greek referee Christos Michasí performance was so bad that he was suspended by his own Federation and UEFA. UEFA stopped short of launching an inquiry into why he had been so inept, thus adding fuel to the suspicion that United had somehow been stitched up. Subsequently Michas was convicted of match fixing in a court in Greece relating to events in the final. He was sent to jail, fined by the Greek court, and banned from football for life by UEFA. Leeds, however, were not granted the replay they requested, and AC Milan were allowed to keep the title and trophy by UEFA. It was a bitter end to a bitter season.
<![if !vml]>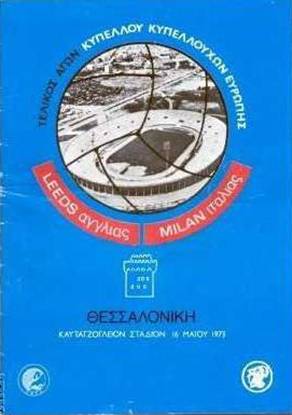 <![endif]>
Match Action:
<![if !vml]>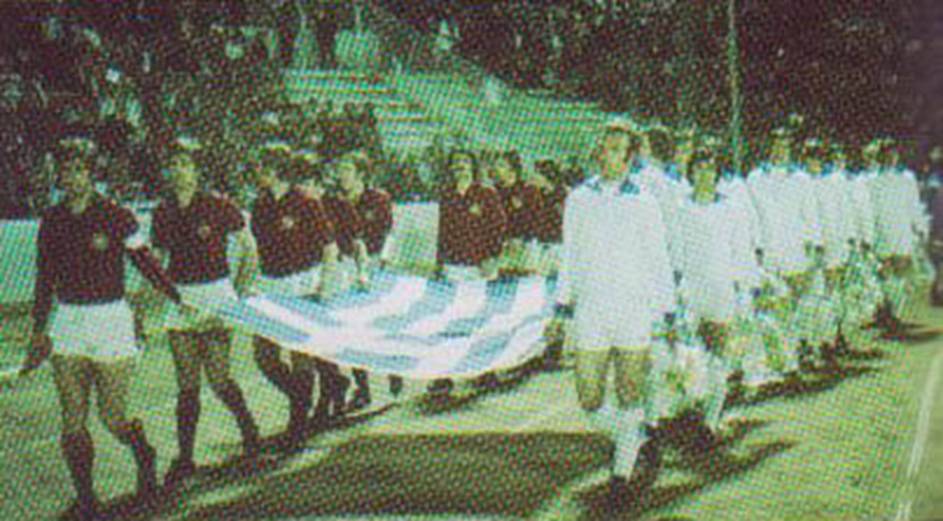 <![endif]>
AC Milan and United enter the arena carrying the Greek flag.
<![if !vml]>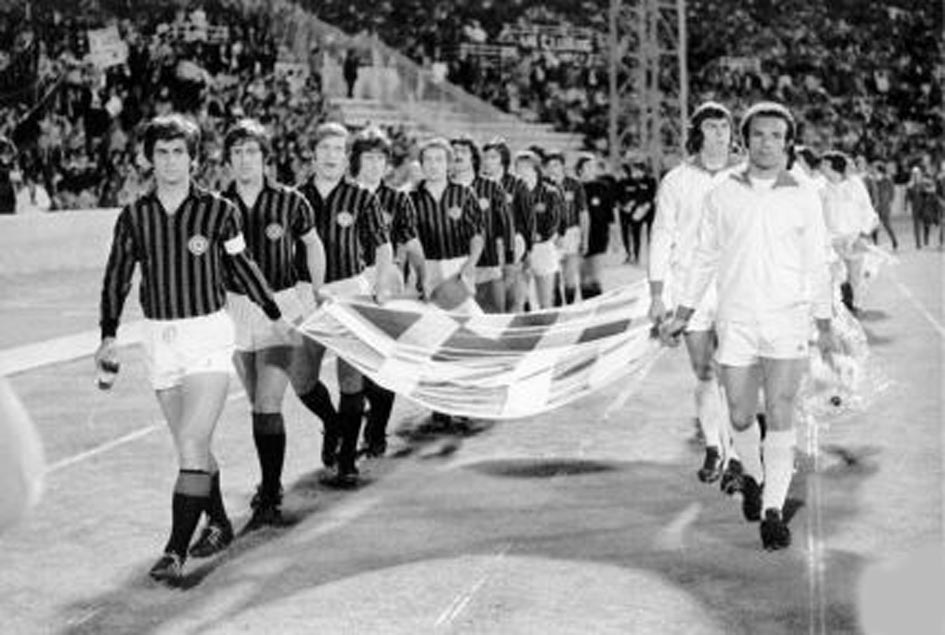 <![endif]>
<![if !vml]>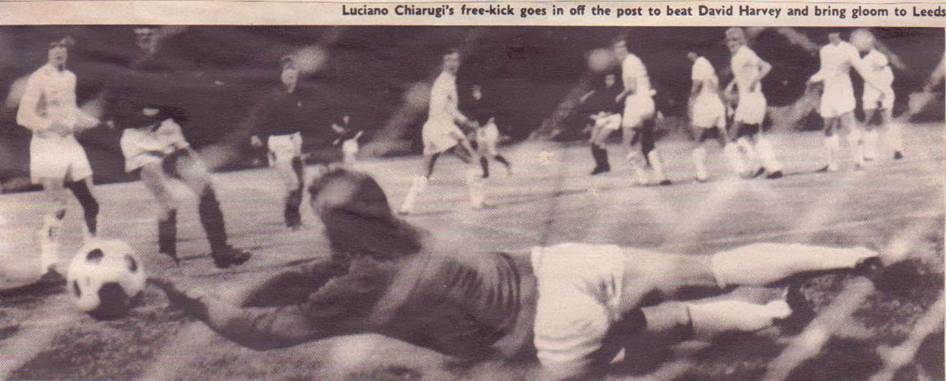 <![endif]>
<![if !vml]>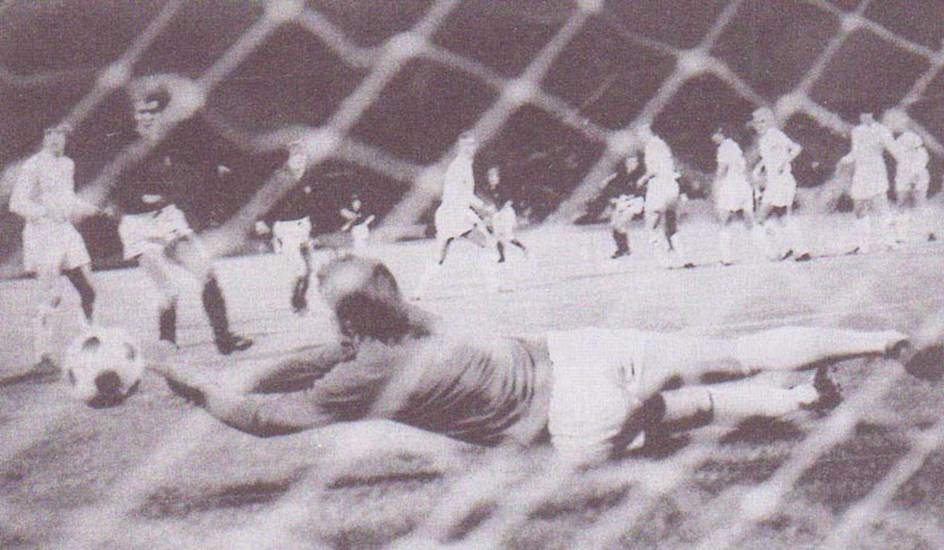 <![endif]>
David Harvey cannot stop an early free-kick and United concede the only goal of the game
<![if !vml]>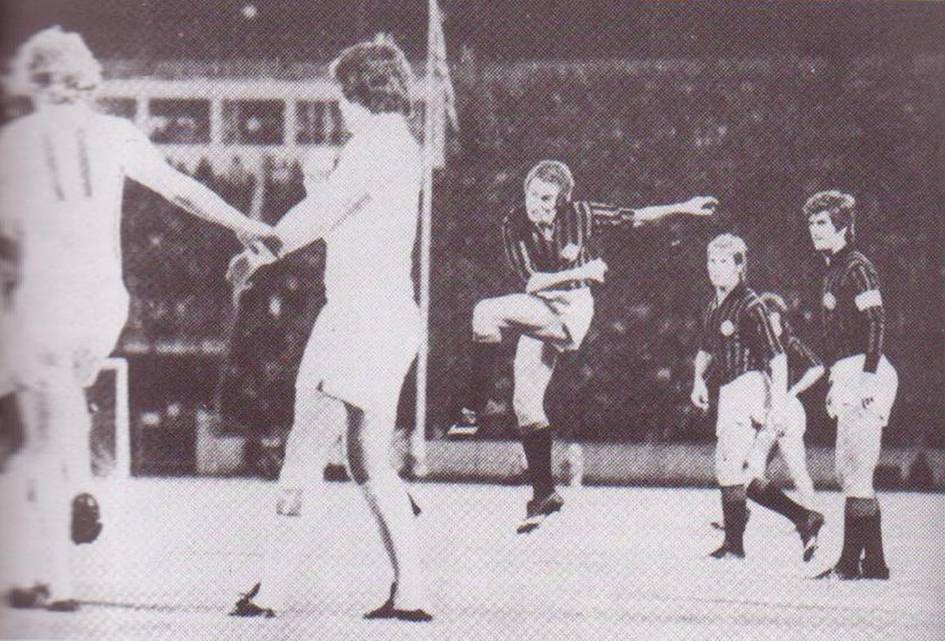 <![endif]>
Luciano Chiarugi fires in the free-kick that brought the only goal of the match
<![if !vml]>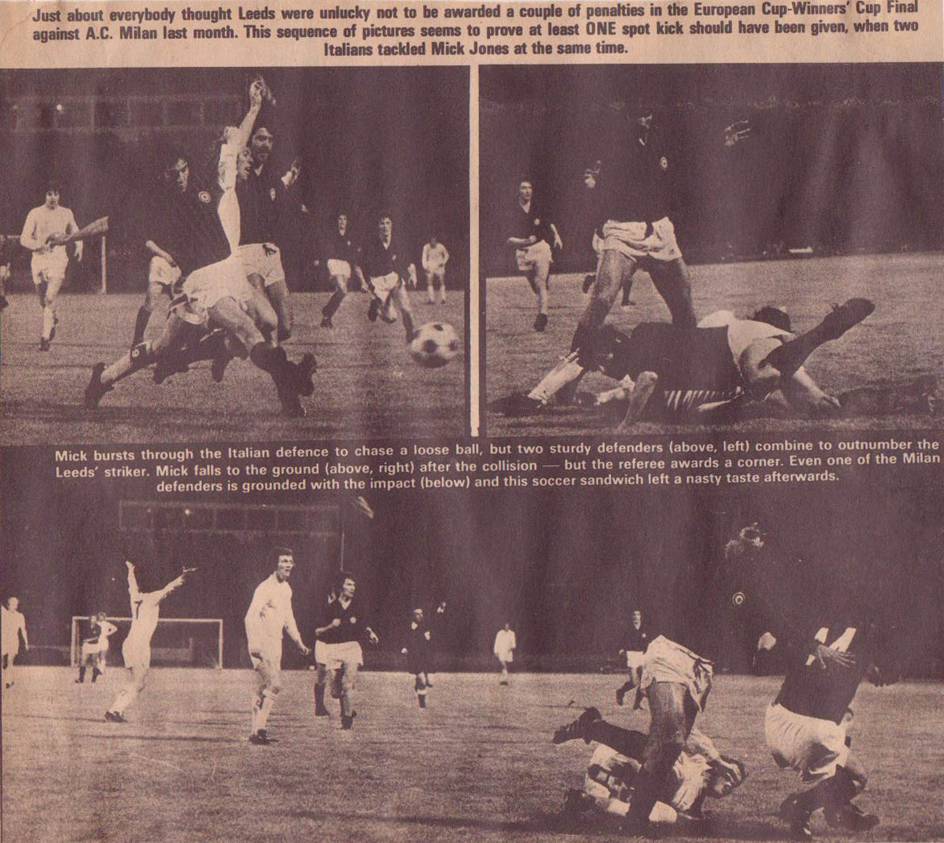 <![endif]>
<![if !vml]>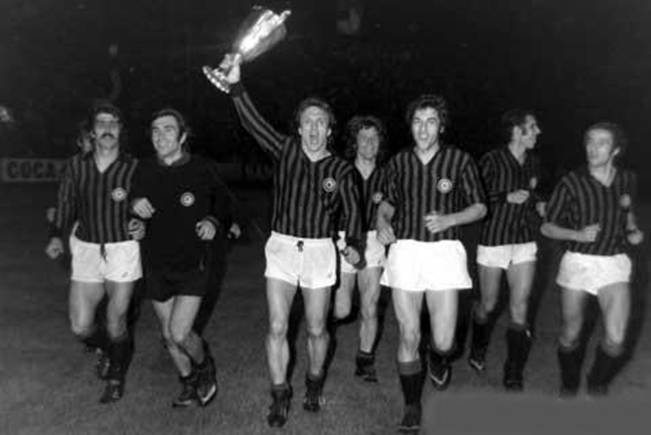 <![endif]>†††† <![if !vml]>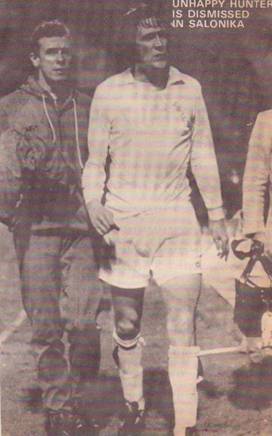 <![endif]>
AC Milan celebrate their victory††††††††††††††††††††††††††††††††††††††††††††††††††††††††††††††††††††††††††††††††††††††††††† ††††††††††††††††††††††Norman Hunter exits the arena: sent off
Teams:
<![if !vml]>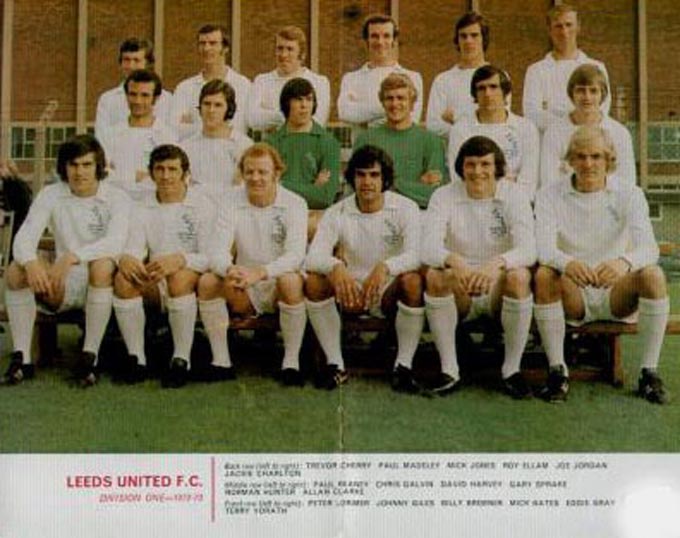 <![endif]>
<![if !vml]>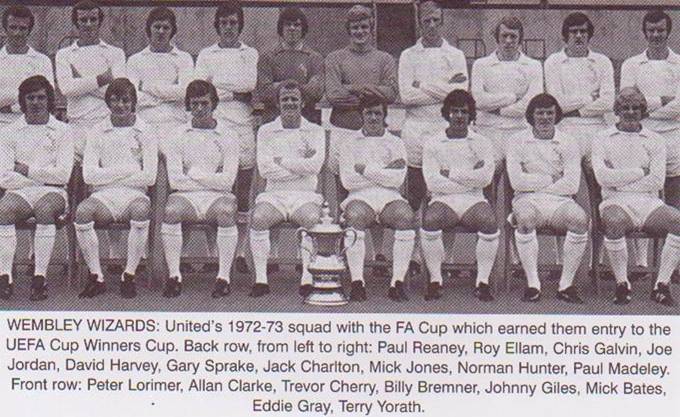 <![endif]>
<![if !vml]>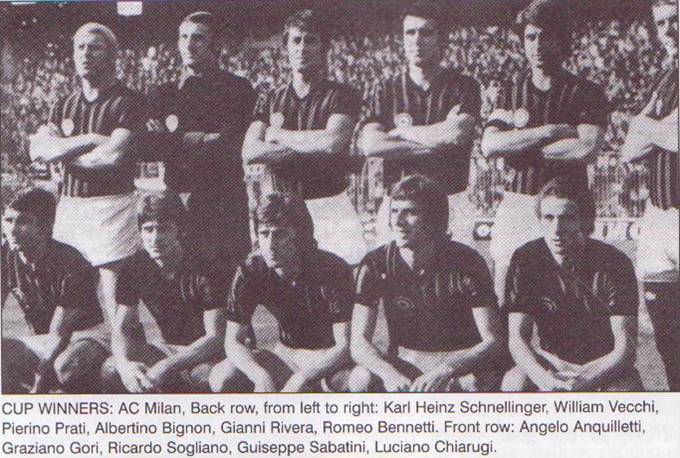 <![endif]>
Players:
<![if !vml]>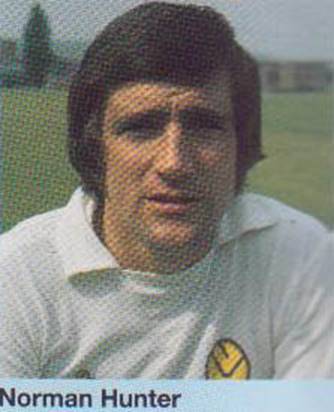 <![endif]>
was sent off in a spiteful game