<![if !vml]>
<![endif]>
Date: Wednesday, 16th January 1991.
Venue: Elland Road, Leeds.
Competition: League Cup, Fifth Round.
Score: Leeds United 4 Aston Villa 1
Scorers: Leeds United: Chapman (2), McAllister, Speed. Aston Villa: Ormondroyd.
Attendance: 28,176.
Teams:
<![if !vml]>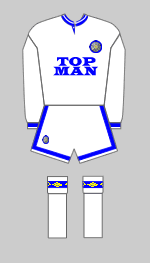 <![endif]><![if !vml]>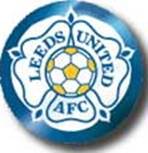 <![endif]>
Leeds United: Lukic; Sterland, G. Snodin (Haddock); Batty, Fairclough, Whyte; Strachan, Shutt (Pearson), Chapman, McAllister, Speed.
<![if !vml]>
<![endif]><![if !vml]>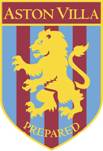 <![endif]>
Aston Villa: Spink; Price, Gray; McGrath, Birch (Ormondroyd), Nielson; Yorke, Platt, Cascarino, Cowans, Callaghan.
Referee: Mr R. Lewis (Great Bookman, Surrey).
Leeds United had the best home record in the League over the previous three months when they maintained their three pronged assault on Wembley by beating Aston Villa in the quarter-final of the Rumbelowís Cup at Elland Road in January 1991. Since they had been beaten by Queens Park Rangers in a Division One match in October 1990, Howard Wilkinsonís men had recorded eight successive home League and Cup victories, a record no other club could match over the corresponding three month period.
This Cup clash with Villa was just one of three in different Cup competitions facing United in twelve days, the others being an FA Cup Fourth Round tie at Arsenal and a Zenith Data Systems Cup northern area quarter-final against Derby County, and the United manager felt his men had every right to go in against Villa brimful of confidence. ďWe are in the top third of the First Division and you have to think in terms of having a chance of getting to one of the finals,Ē Wilkinson said.
United had knocked in twenty-three goals in their last eight home wins, but Villa had two players, in Republic of Ireland striker Tony Cascarino and promising teenage attacker Dwight Yorke, looking for the chance to shoot holes into that impressive record, but United rose to the occasion and swept Villa aside in majestic fashion. Total commitment, vision and more than a touch of class turned the game into one to savour for United fans, two goals from Lee Chapman, and one each from Gary McAllister and Gary Speed putting the icing on the cake.
Super United produced a magnificent display to put Wembley within their grasp for the first time in eighteen years. Their last competitive game at the famous old Stadium had been in 1973 when they were sensationally beaten in the FA Cup Final and now they were just one step away from another appearance between the Twin Towers.
United strode out in front of a noisy crowd willing them on into the League Cup Semi-Fimals and they dismantled Villa piece by piece with their best display of the season. On a bitterly cold night Scottish International Gary McAllister and his midfield partner David Batty totally eclipsed England star David Platt in the middle to totally run the game for United.
Villa, who finished runner-up to Liverpool in the League in the previous season almost took a ninth minute lead when Paul Birch managed a long-range shot that struck the crossbar, but once Lee Chapman had got in front of his marker, Kurt Neilsen, and headed a seventeenth minute near post goal from a Glynn Snodin corner, to take his tally for the season to fifteen, Wilkinsonís men never looked back. Mel Sterlandís industry on the right flank had been a feature of Unitedís recent play and it was from one of his crosses that United went 2-0 up, as Gary Speed flicked the ball on with his head for Gary McAllister, running through unmarked, to fire in his fifth goal of the season.
Gary Speedís aerial ability was a constant source of worry and embarrassment to the Villa defence and he got his name on the score-sheet after seventy-eight minutes with a powerful downward header from Gordon Strachanís slide-rule cross and Lee Chapman headed in the fourth, ten minutes from the end, when he arched a header from another Glynn Snodin left-wing cross over goalkeeper Nigel Spinks. It was left to former Bradford City striker Ian Ormondroyd, who came on as substitute just after the hour to give Villa a slight consolation, with a headed goal after eighty-five minutes from a Gordon Cowans corner, but that could not take the gloss off Unitedís excellent all-round performance. Villa were obliterated but no side in the British Isles would have lived with United on the night when the entire team hit peak form.
<![if !vml]>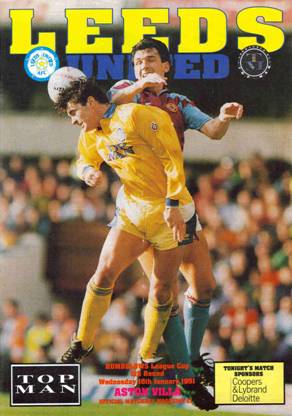 <![endif]>†<![if !vml]>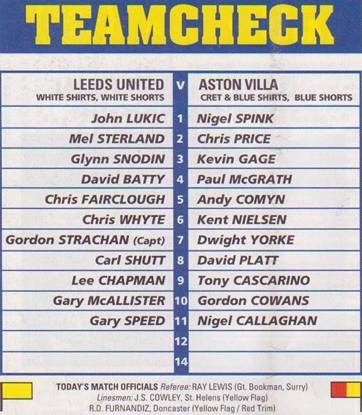 <![endif]>
Players:
<![if !vml]>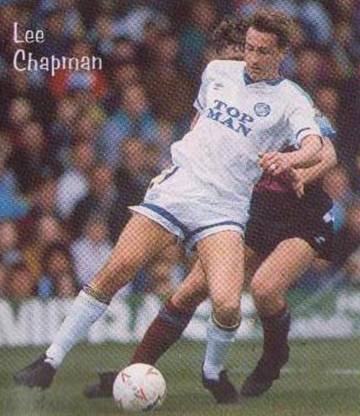 <![endif]>† †††<![if !vml]>
<![endif]>†††††<![if !vml]>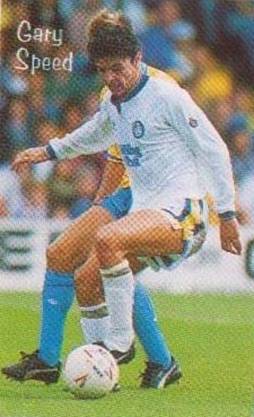 <![endif]>†††††††††
††††††††††††† Lee Chapman (2) Gary McAllister and Gary Speed scored for Leeds††††††††††††††††††††††††††††††††††††††††††††††††††††††††††††
<![if !vml]>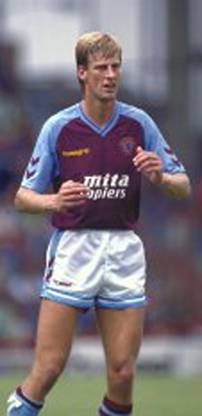 <![endif]>† †††††††††††††††††††††††††††††††<![if !vml]>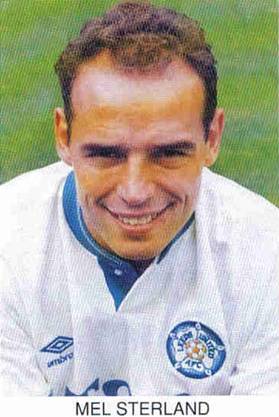 <![endif]>†††††††††††††††<![if !vml]>
<![endif]>†
Substitute Ian Ormondroyd scored for Villa††††††††† ††Mel Sterland was a threat down the right††††† ††††††††††Nigel Spink was in goal for Villa
†††††††††††††††††††††††††††††††††††††
<![if !vml]>
<![endif]>†<![if !vml]>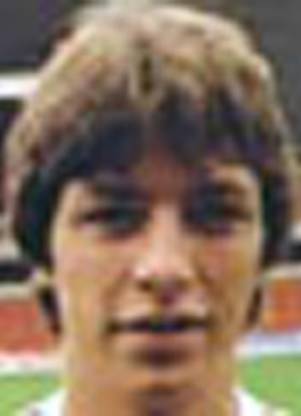 <![endif]>†<![if !vml]>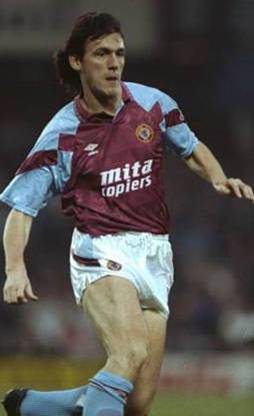 <![endif]>
Chris Price and Stuart Gray were the full-backs††††††††††††††††††††††††††††††††††††††††††††††††††††††††††††††††††††††††††††††††††††† †††††††††††††††Tony Cascarino and
<![if !vml]>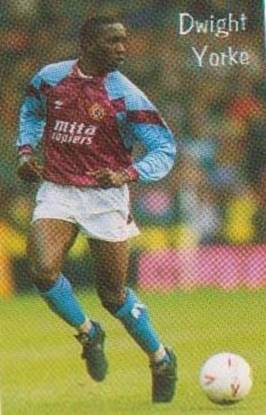 <![endif]>††††† ††††††††††††††<![if !vml]>
<![endif]>†<![if !vml]>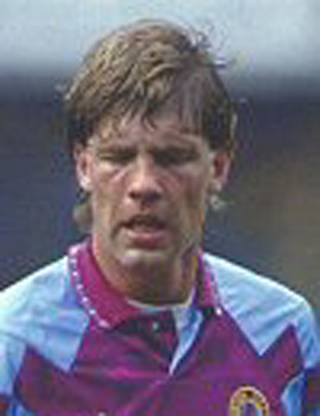 <![endif]>
Dwight York were the Villa strikers††††† †††††††††††††††††††††Paul McGrath and Kent Nielsen were the central defenders
†††††††† ††††††††††††††††††††††††††††††††
<![if !vml]>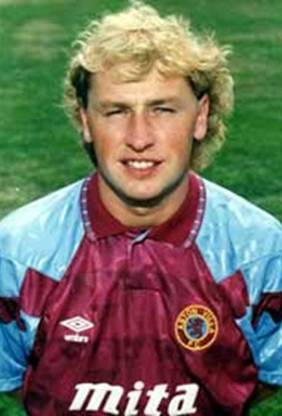 <![endif]>†<![if !vml]>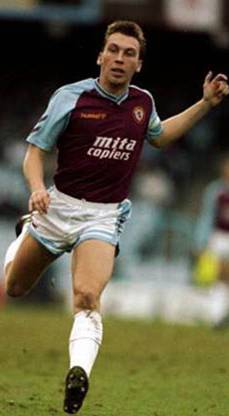 <![endif]>†<![if !vml]>
<![endif]>†<![if !vml]>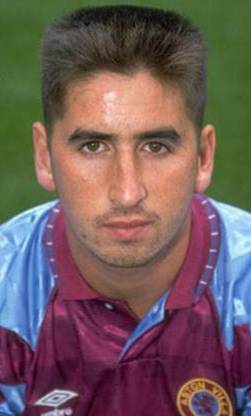 <![endif]>
Paul Birch, David Platt, Gordon Cowans and Nigel Callaghan were the Villa midfield