<![if !vml]>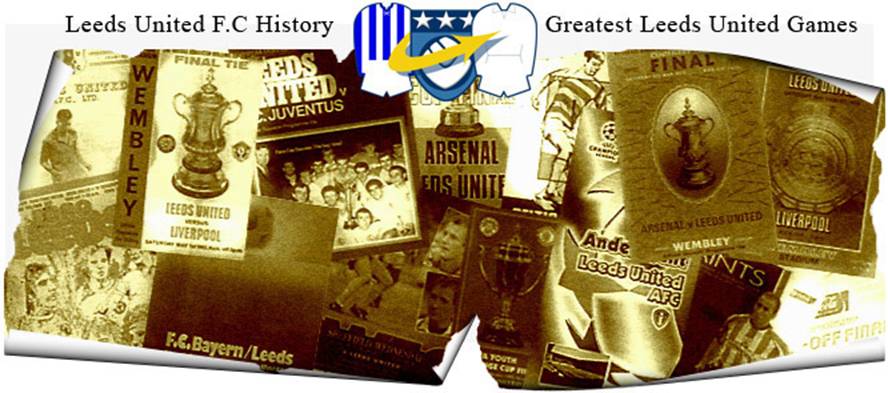 <![endif]>
Date: Monday, 15th September 2003.
Venue: Walkers Stadium, Leicester.
Competition: English Premier League.
Score: Leicester City 4 Leeds United 0.
Scorers: Leicester City: Nalis, Dickov (2), Scowcroft. Leeds United: Nil.
Attendance: 30,460.
Teams:
<![if !vml]>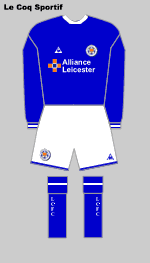 <![endif]><![if !vml]>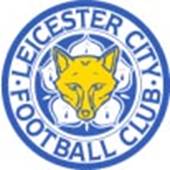 <![endif]>
Leicester City: Walker; Curtis, Sinclair, Taggart, Thatcher; Hignett (Stewart), Izzet, Nalis; Scowcroft, Bent (Deane), Dickov (Impey). Unused Subs: Howey, Coyne.
<![if !vml]>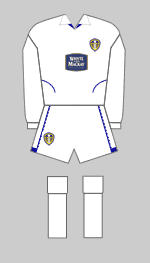 <![endif]><![if !vml]>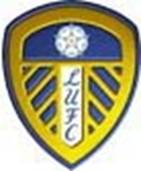 <![endif]>
Leeds United: Robinson; Kelly, Camara, Roque Junior (Radebe), Domi (Olembe); Pennant, Morris Johnson, Sakho (Lennon); Smith, Viduka. Unused Subs: Batty, Carson.
Referee: Mr J. Winter (Stockton-on-Tees).
A defensive horror show cost Leeds United dear in this game, as the early season optimism was shattered in the space of ninety humiliating minutes at Leicester. The fact that Leeds lost 4-0 was something of an irrelevance in the end, what was more worrying was the nature of such a gutless performance and where it came from. Leeds lacked the passion and desire needed to scrap it out. They were unwilling to fight and were second best for everything. United were out-fought, out-thought and out-manoeuvred, and that was in front of a live TV audience when they had the perfect opportunity to make all the pre-season critics eat their words.
<![if !supportLineBreakNewLine]>
<![endif]>
It wasn't as bad as the 1-0 FA Cup defeat at Sheffield United the previous season, but that night's display was a throwback to the dark old days of yesteryear when Leeds frequently looked disjointed. Worryingly, this wasn't a hammering against the likes of Arsenal, Liverpool, or even old enemies Manchester United. This was a 4-0 hiding at the hands of a side that were without eight first team players and hadn't won a game yet that season. This was a 4-0 drubbing at the hands of a side who would almost certainly be fighting to avoid the drop at the end of that season because, no matter how much determination they showed last night, Leicester would not come across another side who would make it as easy Leeds did.
<![if !supportLineBreakNewLine]>
<![endif]>
Where this performance came from was an absolute mystery and, while Peter Reid wasn't offering any excuses after the final whistle, he must have been as bemused as everyone else. Quite simply, this wasn't the Leeds United we had started to become used to and it certainly wasn't the Leeds United that Reid was trying to shape. Defensively United were absolutely woeful. They were exploited time and time again and, had it not been for Paul Robinson, Leicester could have had six or seven. Brazilian World Cup winner Roque Junior looked like he had just stepped off the plane from his homeland and raced to the Walkers Stadium to make his debut while Zoumana Camara, who had impressed that term, looked equally lost against a barrage of high balls. The absence of Dominic Matteo was crucial with Leeds lacking a real leader at the back. Paul Dickov and James Scowcroft were allowed the freedom to saunter around in open space for the entire ninety minutes and, for much of that time, they were able to do as they pleased.
<![if !supportLineBreakNewLine]>
<![endif]>
Leicester played a simple game. They delivered the ball quickly and won almost everything. If Leeds picked up the first ball, Leicester won it back. That was the pattern that emerged and was constant throughout the game. At times, Leeds were almost a side attraction in what was the Leicester City show, such was their indifference. The central midfield partnership of Jody Morris and Seth Johnson, which had looked so productive that term, had no impact on the contest and United's distribution as a whole was shocking. Lamine Sakho found himself taking one touch too many on occasions while Jermaine Pennant did work hard, but endured one of those nights where nothing goes right.
<![if !supportLineBreakNewLine]>
<![endif]>
Up front, Alan Smith met his nemesis in Gerry Taggart and after the Irishman clattered him early doors the United favourite struggled to make an impression. Smith had long since found Taggart to be one his toughest opponents and last night's encounter was no different with the one-time Barnsley defender winning the contest hands down. But for all he found himself in Taggart's shadow, it was Smith who had United's only real shot at goal when he tested Leicester keeper Ian Walker with a low drive on fifteen minutes. If that was a sign of hope, it soon vanished and, aside from one neat link-up between Jermaine Pennant and Didier Domi early in the second half, dreadful United never created a decent chance all night. They were 1-0 down after twenty minutes when Lilian Nalis unleashed a thirty-yard screamer after Leeds had half-cleared their lines. That was a wonder strike, but the second goal just three minutes later was poor defending.
<![if !supportLineBreakNewLine]>
<![endif]>
Marcus Bent beat Roque Junior to the ball in the air and Paul Dickov was allowed to turn unchallenged inside the United box before delivering a superb strike. At 2-0 hope still sprang eternal and for the opening ten minutes of the second half there was a feeling that Reid's half-time roasting would be enough to spark some life into his comatose troops. Sadly not, James Scowcroft and Ben Thatcher both went close to furthering the advantage, Paul Robinson pulling off one blinding save, before things finally got worse eight minutes from time. Substitute Lucas Radebe slipped and Paul Dickov was again able to turn before another polished finish made it 3-0.
<![if !supportLineBreakNewLine]>
<![endif]>
The fourth came in the final minute and was the worst of the lot. The United defence stood rooted to the spot at a free-kick and James Scowcroft was allowed to rise unchallenged and head the ball home. It was a goal which summed up the night for United, but most of the tremendous travelling support had already left by then, unable to make sense of what they had seen. Nobody could blame them. That night, for the first time in a long while, it hurt to be a Leeds United supporter.
<![if !vml]>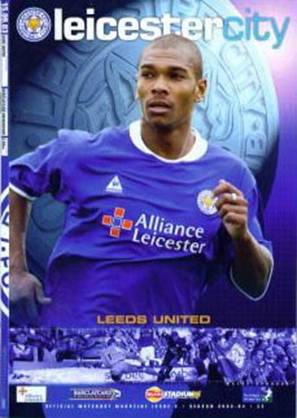 <![endif]>
Match Action:
<![if !vml]>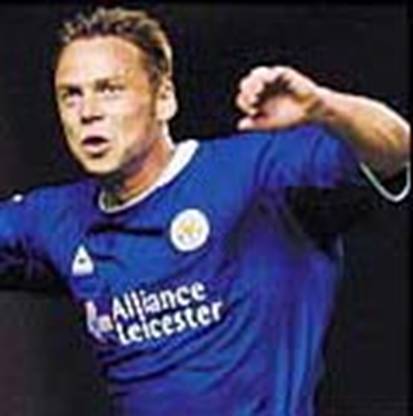 <![endif]>  <![if !vml]>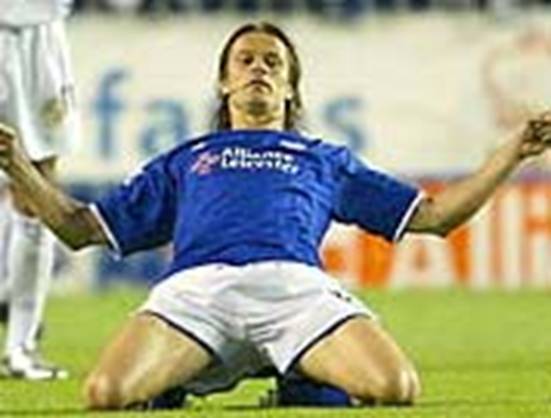 <![endif]>
Paul Dickov celebrates one of his goals                                          Lilian Nalis is ecstatic after his superb strike
<![if !vml]>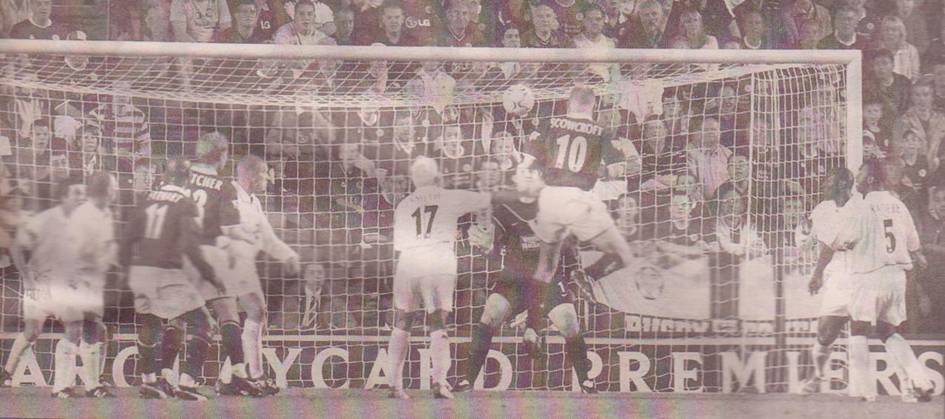 <![endif]>
James Scowcroft heads in the fourth Leicester goal virtually unopposed
<![if !vml]>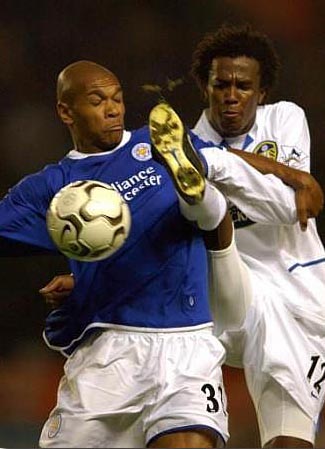 <![endif]>     <![if !vml]>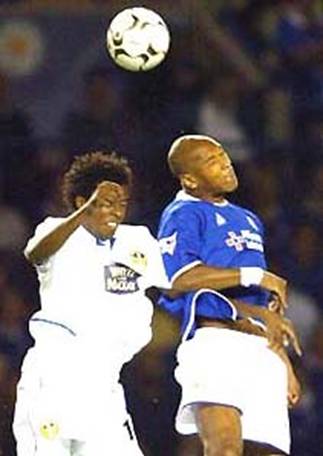 <![endif]>     <![if !vml]>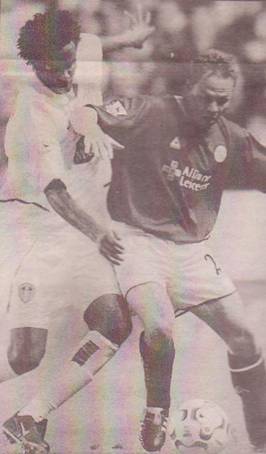 <![endif]>
Roque Junior does battle with Marcus Bent on the ground and in the air and again on the ground with Paul Dickov
<![if !vml]>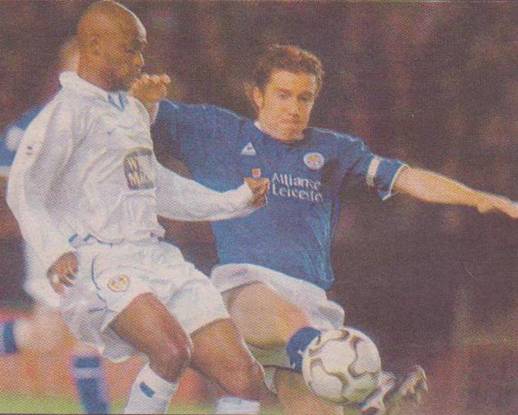 <![endif]>      <![if !vml]>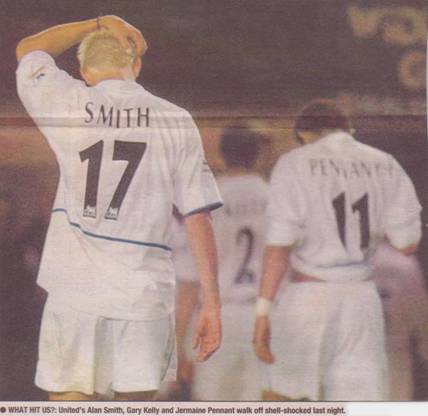 <![endif]> 
Salomon Olembe is beaten to the ball by Muzzy Izzet
<![if !vml]>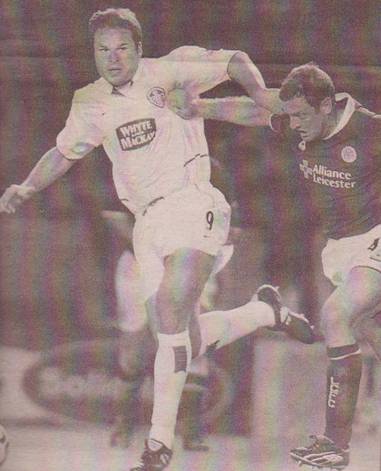 <![endif]>     <![if !vml]>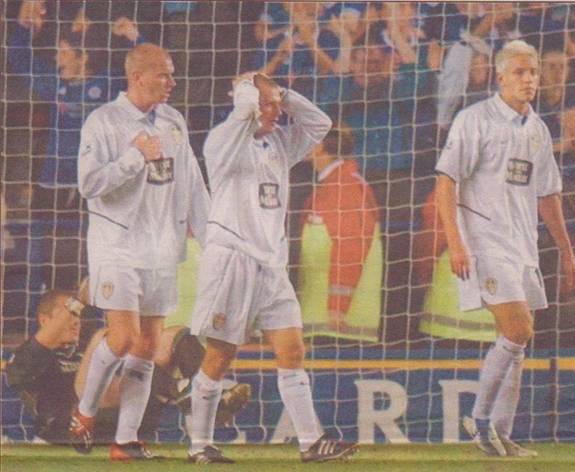 <![endif]> 
Mark Viduka struggles with Gerry Taggart                             Paul Robinson, Seth Johnson, Jody Morris and Alan Smith show their dismay
<![if !vml]>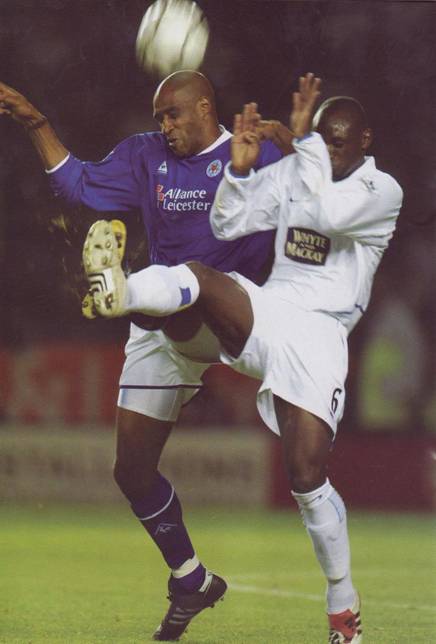 <![endif]> <![if !vml]>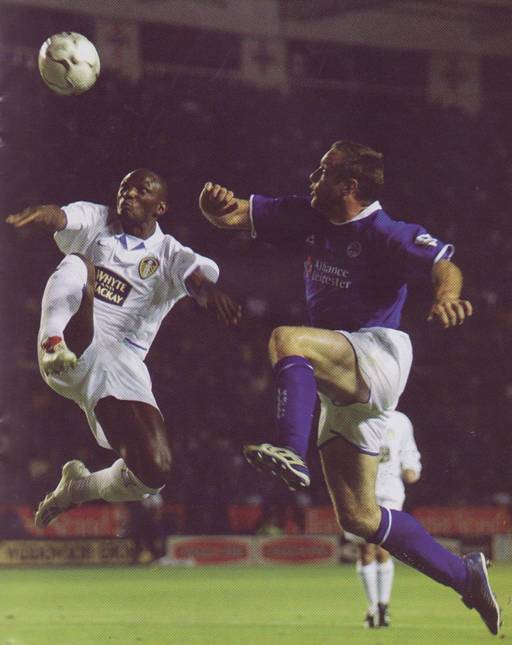 <![endif]>
Zoumana Camara does battle with ex-Leeds striker Brian Deane and then has to contend with Paul Dickov
<![if !vml]>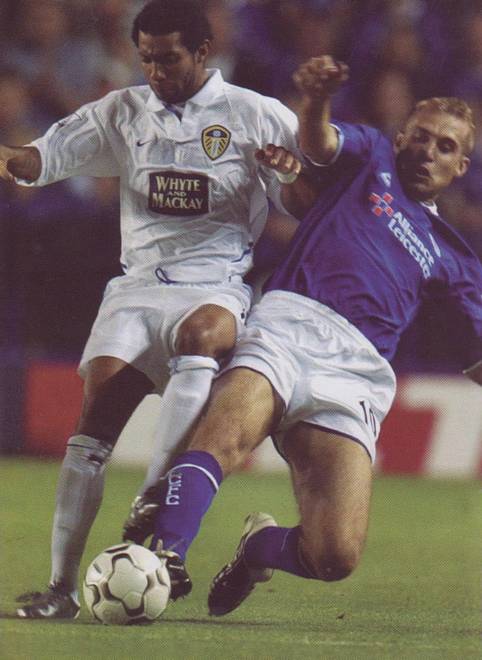 <![endif]> <![if !vml]>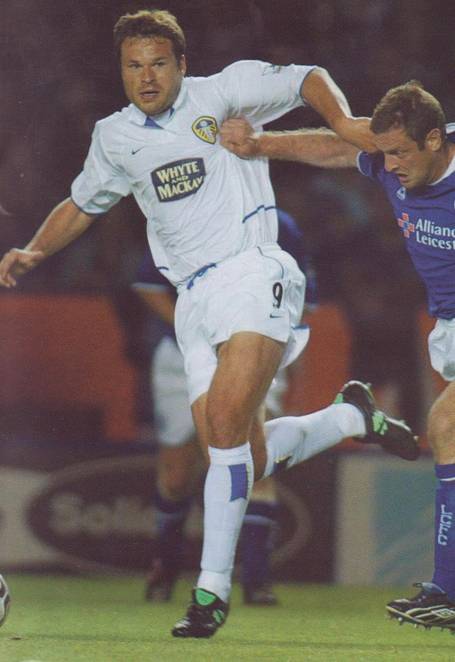 <![endif]>
Jermaine Pennant and James Scowcroft fight for possession                       Mark Viduka and Gerry Taggart get to grips
<![if !vml]>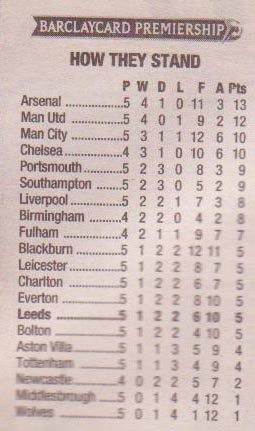 <![endif]>
The table shows the decline
Players:
<![if !vml]>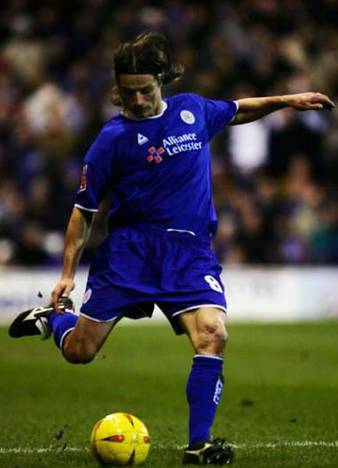 <![endif]>     <![if !vml]>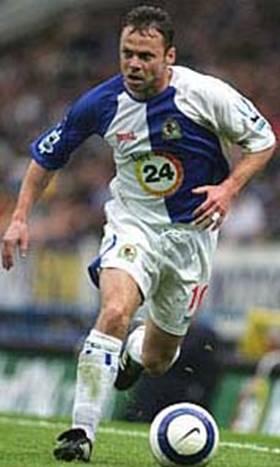 <![endif]>     <![if !vml]>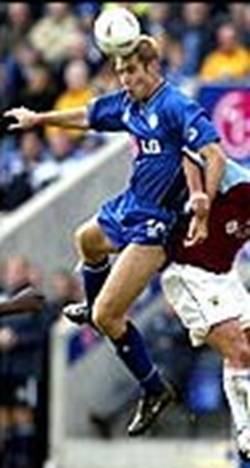 <![endif]> 
The Leicester goals came from Lilian Nilis, Paul Dickov (2) and James Scowcroft without reply                       
<![if !vml]>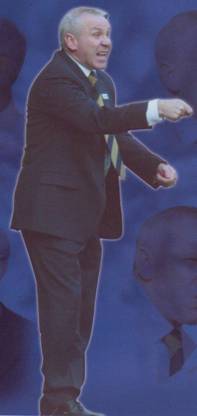 <![endif]>    <![if !vml]>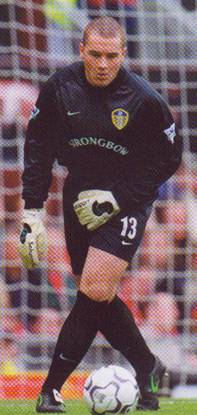 <![endif]>    <![if !vml]>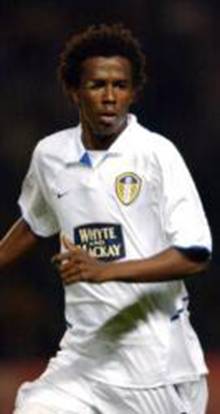 <![endif]>    <![if !vml]>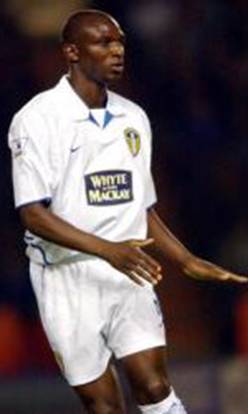 <![endif]> 
Peter Reid offered                       Paul Robinson prevented           Roque Junior was thrown in             Zoumana Camara fell from his
no excuses                                    a cricket score                            without any introduction                    previous high standard
<![if !vml]>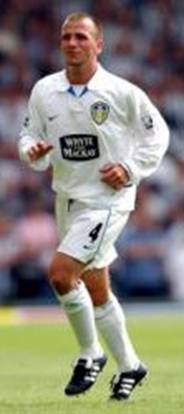 <![endif]>  <![if !vml]>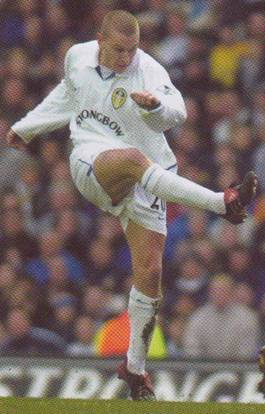 <![endif]>                        <![if !vml]>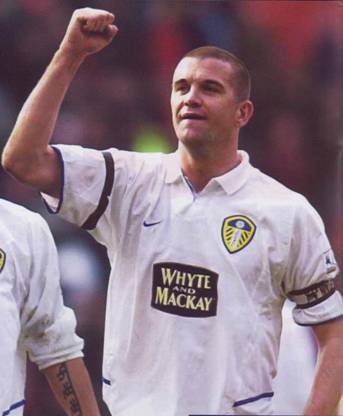 <![endif]>  
Jody Morris and Seth Johnson made no impact on the game                                       Dominic Matteo was sorely missed
<![if !vml]>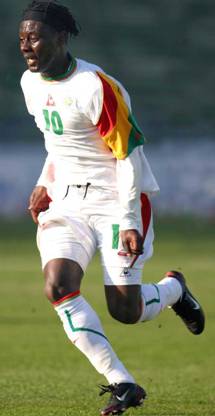 <![endif]>                  <![if !vml]>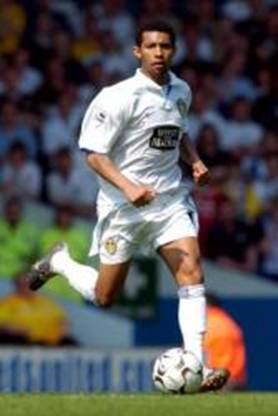 <![endif]>               <![if !vml]>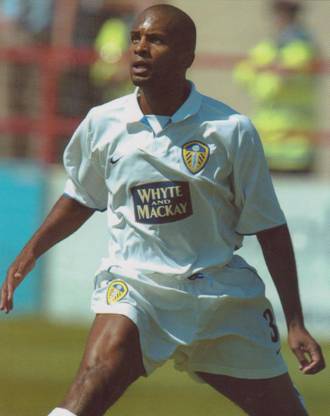 <![endif]>    
Lamine Sakho needed too many touches     Jermaine Pennant worked hard                            Didier Domi once linked well with Jermaine Pennant
<![if !vml]>
<![endif]> <![if !vml]>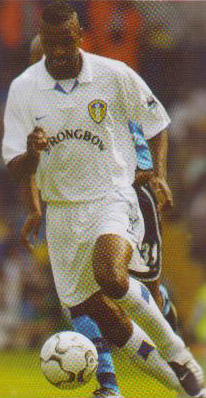 <![endif]> <![if !vml]>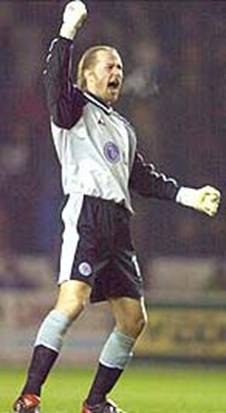 <![endif]> <![if !vml]>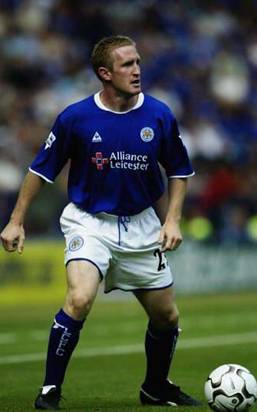 <![endif]>
Alan Smith was dominated by                 A Lucas Radebe slip let in            Ian Walker was in the                    John Curtis was the right full-back
Gerry Taggart                                          Paul Dickov                                   Leicester goal
<![if !vml]>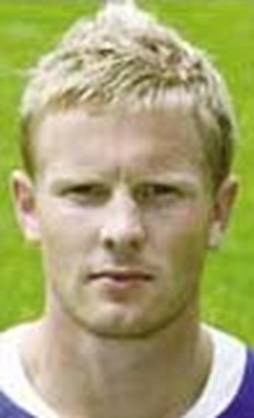 <![endif]>                        <![if !vml]>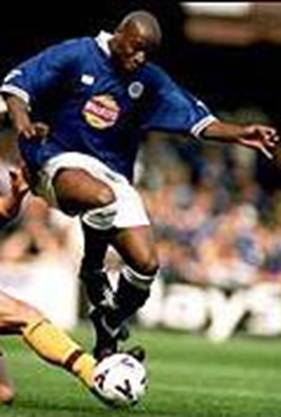 <![endif]>   <![if !vml]>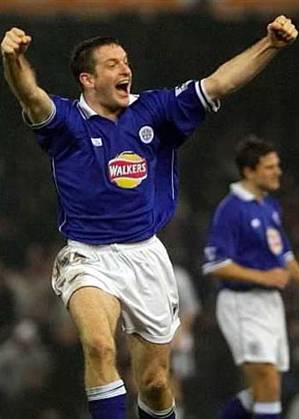 <![endif]>
Ben Thatcher was the left full-back                             Frank Sinclair and Gerry Taggart were the central defence
<![if !vml]>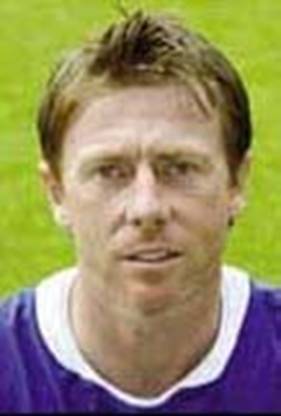 <![endif]> <![if !vml]>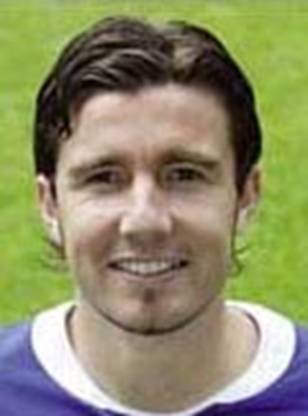 <![endif]> <![if !vml]>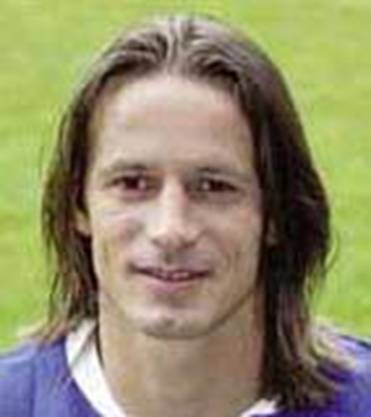 <![endif]>
The starting Leicester midfield comprised future United trialist Craig Hignett, Muzzy Izzet and Lilian Nalis
<![if !vml]>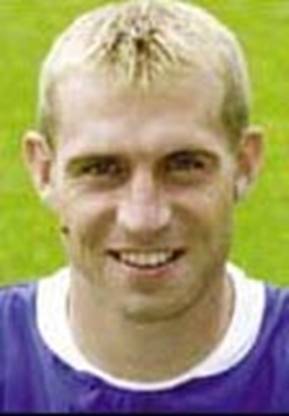 <![endif]>     <![if !vml]>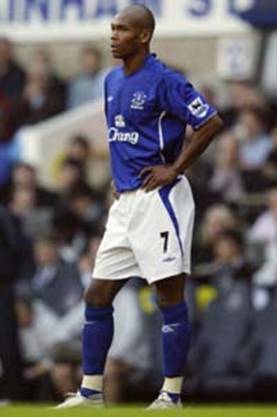 <![endif]>     <![if !vml]>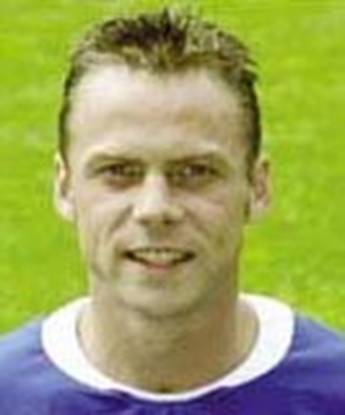 <![endif]>
The strikers were James Scowcroft, Marcus Bent and Paul Dickov
<![if !vml]>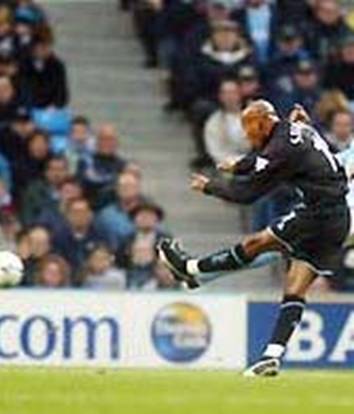 <![endif]>  <![if !vml]>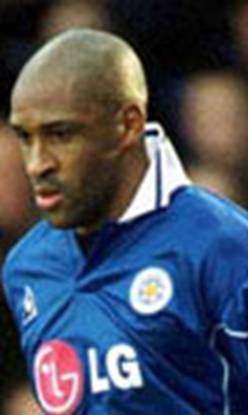 <![endif]>  <![if !vml]>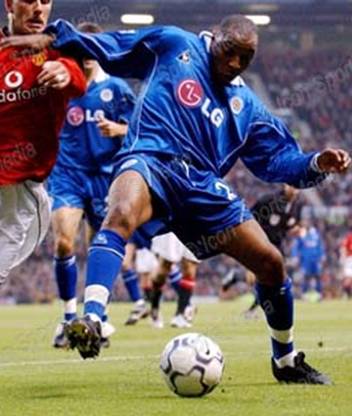 <![endif]>
Jordan Stewart, Brian Deane and Andrew Impey were used as substitutes
<![if !vml]>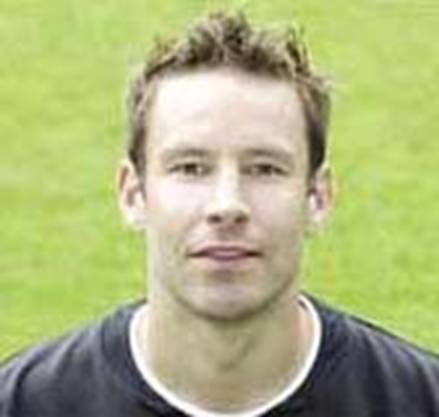 <![endif]>  <![if !vml]>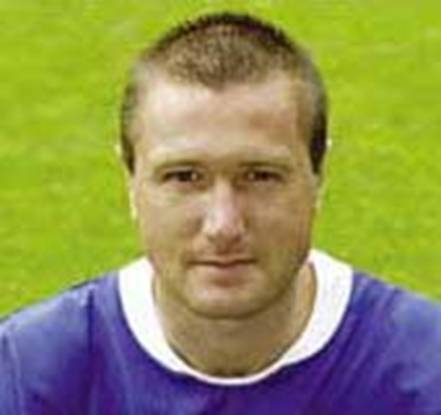 <![endif]>
Danny Coyne and Steve Howey remained unused substitutes