<![if !vml]>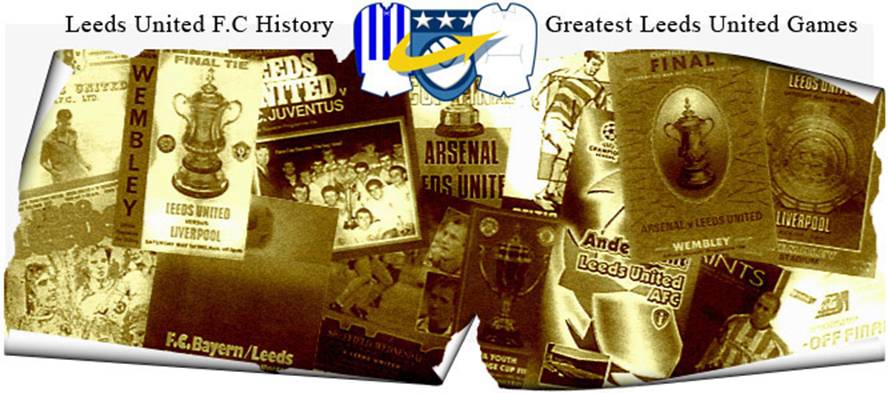 <![endif]>
Date: Tuesday, 15th September 1970.
Venue: Sarpsgorg Stadion, Sarpsborg, Norway.
Competition: Inter-Cities Fairs Cup, First Round, First Leg.
Score: Sarpsborg 0 Leeds United 1.
Scorers: Sarpsborg: Nil. Leeds United: Lorimer.
Attendance: 10,000.
Teams:
<![if !vml]>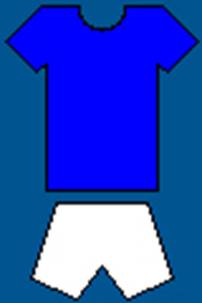 <![endif]><![if !vml]>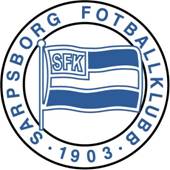 <![endif]>
Sarpsborg: Nilsen; Loeken, Woodruff; S. Johansen, Holt, Gjeraugsen; Navestad, Andresen (A. Johansen), Olsen, Spydevold, Kjoenigsen.
<![if !vml]>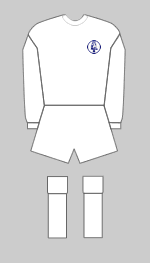 <![endif]><![if !vml]>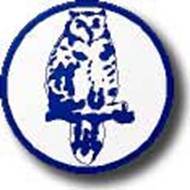 <![endif]>
Leeds United: Sprake; Madeley, Cooper; Bremner, Kennedy, E. Gray; Lorimer, Belfitt, Jones, Bates, Hibbitt.
Referee: Preben Christopherson (Denmark).
United started their new European campaign by flexing their muscles against the part-timers of Sarpsborg, in Norway. The home side urged on by most of their 16,000 population, put up a massed defence against Leeds, nine men in front of their goalkeeper. Gary Sprake spent much of his time watching Unitedís efforts to force their way through, at the other end. The listless United should have made light work of the opposition as the home team only had one decent player in Norwegian international centre forward Egil Olsen and he gave the young David Kennedy a testing time. Despite their lethargy United were always in control, forcing sixteen corners, as the home team concentrated on massed defence as their only option of survival.
Don Revie decided to rest World Cup players Norman Hunter and Allan Clarke. Jack Charlton and Johnny Giles had both sustained ankle injuries and the emerging Terry Yorath was also out with knee ligament problems. With so many regular first-teamers absent, Leeds were, understandably, anxious to create an impression, and their over-eagerness led to them trying to do too much individually, and making mistakes. Paul Madeley and Terry Cooper backed up young reserve centre-half Dave Kennedy, making his European debut, and these three, plus Sprake, were often the only men in Leedsí half of the field.
Even so Leeds didnít look dangerous until almost an hour had gone, and then it was Mick Jones who forced Kolbjorn Nilsen to make a fine save from his header, after Lorimer had crossed the ball. After almost seventy minutes Mick Jones did get the ball into the net, after Peter Lorimer had nodded it on to him. But referee Christopherson of Denmark, ruled that it was offside.
A minute or two later, Peter Lorimer chipped the ball goalwards, and it hit a defender, struck an upright and went for a corner. However, Lorimer was right on target with his next effort, as he collected a pass from Eddie Gray, who had burst through the middle, and from just outside the penalty area rammed a hard low drive into the corner of the net, to register his first goal of the season, in the seventy-seventh minute.
As manager Revie said at the end, when the score stood at 1-0, Sarpsborg had set their stall out to defend, and they had accomplished their task well enough. Sarpsborg manager Olsen admitted that had Leeds scored five or six goals, it would have been acceptable as a Ďreasonable resultí.
Players:
<![if !vml]>
<![endif]>††† <![if !vml]>

<![endif]>
A rare appearance for David Kennedy†††††††††††††††††††††† Scorer Peter Lorimer