<![if !vml]>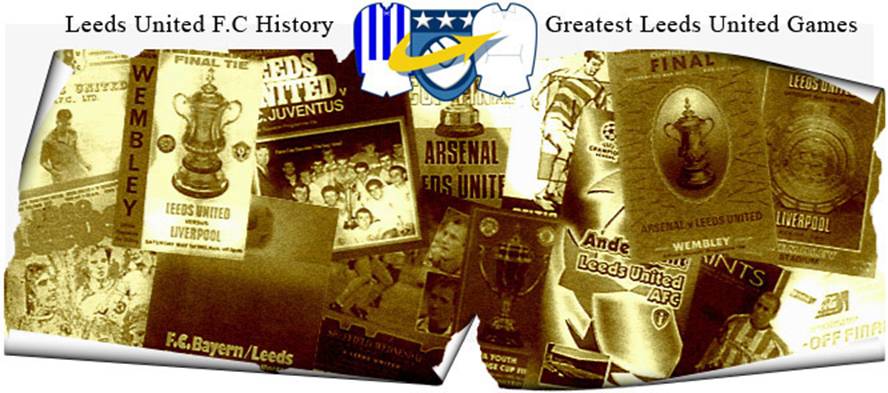 <![endif]>
Date: Saturday, 15th August 1970.
Venue: Old Trafford, Manchester.
Competition: First Division.
Score: Manchester United 0 Leeds United 1.
Scorers: Manchester United: Nil. Leeds United: Jones.
Attendance: 59,365.
Teams:
<![if !vml]>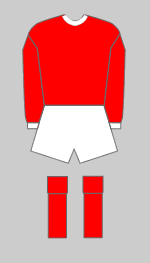 <![endif]><![if !vml]>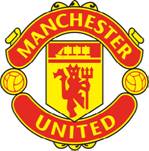 <![endif]>
Manchester United: Stepney, Edwards, A. Dunne, Crerand, Ure, Sadler, Fitzpatrick, Stiles (Gowling), Charlton, Kidd, Best.
<![if !vml]>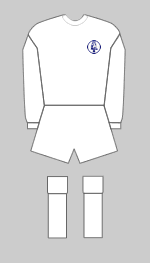 <![endif]><![if !vml]>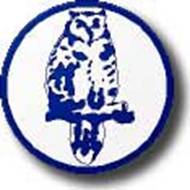 <![endif]>
Leeds United: Sprake; Madeley, Cooper; Bremner, Charlton, Hunter; Lorimer, Clarke, Jones, Giles, E. Gray.
Referee: W.J. Gow (Swansea)..
United could not have picked a harder match with which to start the new season than a trip to Old Trafford to meet the arch-enemy Manchester United and if they were seeking to test their resolve after the triple disappointments of the previous season they could not have set themselves a more daunting task than this game.
United were at full strength, with the obvious exception of Paul Reaney, who was absent with a broken leg, that had caused him to miss the run in to the previous season, including both games of the FA Cup Final and also with England in the World Cup in Mexico. The versatile and ever willing Paul Madeley filled in for him at right-back.
With Denis Law and Willie Morgan both on the injured list, the Manchester team looked a little strange, and Nobby Stiles had to go off during the game to be replaced by Alan Gowling, but any team containing players such as Pat Crerand, Bobby Charlton and George Best was bound to pose threats to any opposition.
However, in this opening game of the season, Leeds United were in the mood to shrug aside all opposition and it wasn't till late in the game that United really began to make an impact on the game. But there is no telling what might have happened had Gary Sprake not been in such superlative form. Midway through the first half, twice inside a minute, he pulled off tremendous saves, first from George Best and then from Brian Kidd. Those were the sort of incidents upon which a game can hinge, and when Gary Sprake so boldly repelled those scoring efforts it was as if Leeds had been given the word that the Reds had gambled and failed.
Only four minutes later Leeds were on the attack, and they did put the ball in their opponents net. Mick Jones sent in a header with such stunning force that to Alex Stepney the ball must have seemed like just a blur. Once they got their noses in front, Leeds showed real authority, as they stamped their overall control on the game, and Manchester United, although they came back into the attacking picture late on, never wrested the initiative from the Elland Road men.
<![if !vml]>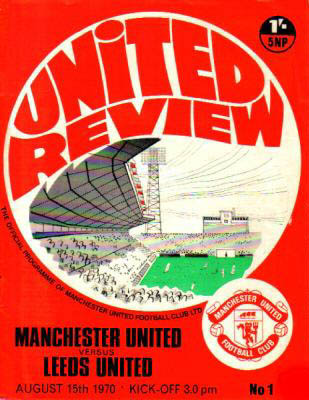 <![endif]>
Teams:
<![if !vml]>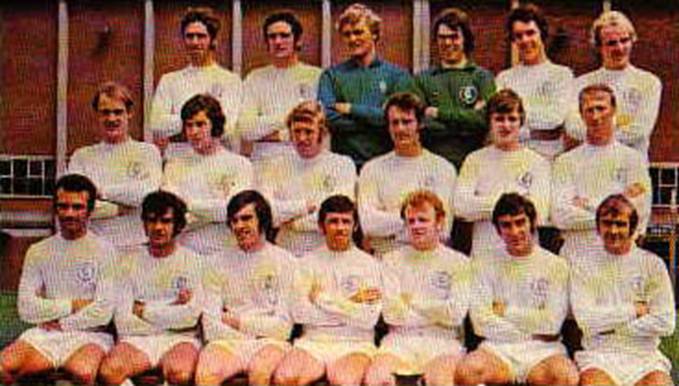 <![endif]>
LeedsUnited 1970-71:
Back Row: Rod Belfitt, Norman Hunter, Gary Sprake, David Harvey, Joe Jordan, Terry Yorath.
Middle Row: John Faulkner, Chris Galvin, Mick Jones, Paul Madeley, Alan Clarke, Jack Charlton.
Front Row: Paul Reaney, Mick Bates, Peter Lorimer, Johnny Giles, Billy Bremner, Nigel Davey,
Terry Cooper.
<![if !vml]>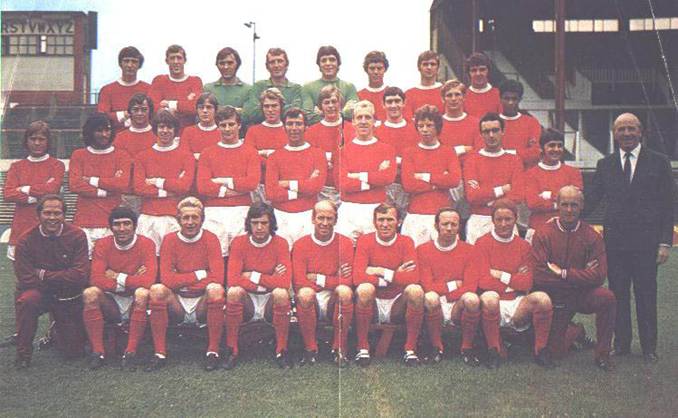 <![endif]>
Manchester United 1970-71:
Back Row: Steve James, Alan Gowling, Jimmy Rimmer, Alex Stepney, John Connaughton,
Brian Kidd, Paul Edwards, Willie Watson.
Third Row: Tommy O'Neil, Tony Young, Kevin Lewis, Brian Greenhoff, Francis Burns,
Ian Donald, Tony Whelan.
Second Row: John Fitzpatrick, George Best, Eric Young, Bill Fairhurst, David Sadler, Ian Ure,
Damien Ferguson, John Aston, Laurie Millerchip.
Front Row: Wilf McGuiness (Manager), Tony Dunne, Denis Law, Willie Morgan, Bobby Charlton,
Pat Crerand, Nobby Stiles, Carlo Sartori, Jack Crompton (Trainer), Matt Busby (General Manager).
Players:
<![if !vml]>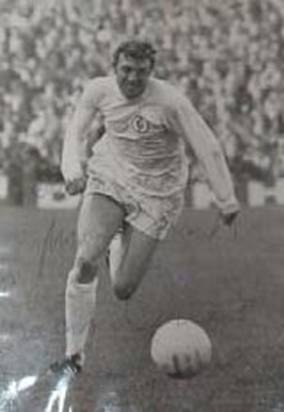 <![endif]>
Mick Jones scored the only goal of the game