<![if !vml]>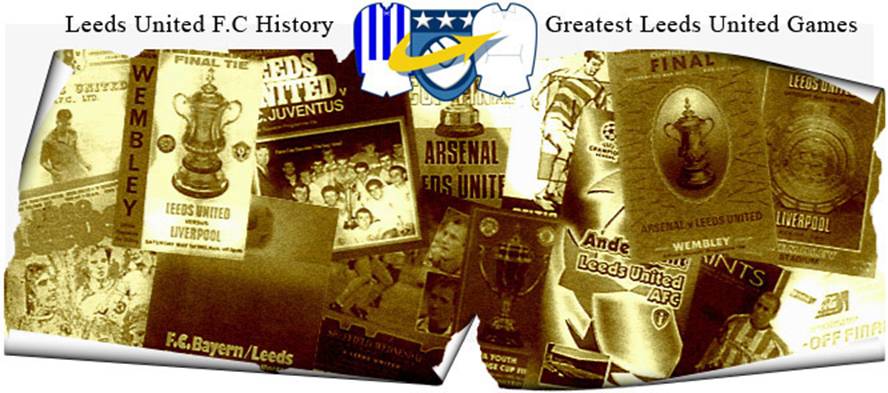 <![endif]>
Date: Sunday, 15th March 1998.
Venue: Pride Park, Derby.
Competition: English Premier League.
Score: Derby County 0 Leeds United 5
Scorers: Derby County: Nil. Leeds United: Laursen (og), Halle, Bowyer, Kewell, Hasselbaink.
Attendance: 30,217.
Teams:
<![if !vml]>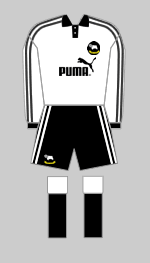 <![endif]><![if !vml]>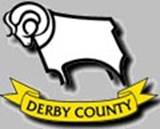 <![endif]>
Derby County: Poom; Dailly, Laursen (Delap), Stimac, D Powell; Rowett (C.Powell), Carsley, Eranio (Hunt), Baiano; Wanchope, Burton. Unused Subs: Willems, Hoult.
<![if !vml]>
<![endif]><![if !vml]>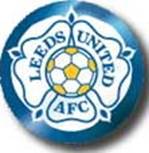 <![endif]>
Leeds United: Martyn; Kelly, Hiden, Molenaar, Harte; Radebe, Halle, Haaland, Bowyer; Kewell (McPhail), Hasselbaink. Unused Subs: Wetherall, Hopkin, Matthews, Beeney.††††††††††††††††††††††††††††
Referee: Mr S.Lodge (Barnsley).
Leeds United demolished the walls of Derby Countyís Pride Park fortress with another exhilarating display of attacking football which earned them their biggest win for nearly four years.
Jim Smithís men had turned their impressive new stadium into a place where visiting teams feared to tread. Only Aston Villa had managed to beat the Rams there in Premier League that season. Villa did it by scoring just one goal, but George Grahamís men went goal crazy for the second game in succession, battering the Rams with a five goal salvo. The resulting three points hoisted United above Derby in the Premiership and also took them into fifth place ahead of Blackburn by virtue of a better goal difference and also with the same points as fourth placed Chelsea.
United had been surprisingly knocked out of the FA Cup at the quarter-final stage by Wolves and their response to that set-back was just what manager Graham had wanted, and expected. Six points from two matches nine goals for and none conceded. There could hardly have been a better answer to their critics.
The win at Pride Park, Unitedís best since they hammered relegated Swindon Town by the identical score on the last day of the 1993-94 season, had the fans singing the praises of not only the team but also manager George Graham, whose change of tactics for this game paid off handsomely. There was some surprise when it was learned that David Hopkin and David Wetherall, who had both figured in the 4-0 win over Blackburn Rovers, had been left out and replaced by Gunnar Halle and Robert Molenaar. But Graham had decided to switch from a three-man backline and put pressure on the Derby defence by attacking down the flanks and from midfield. It caught Derby by surprise but there was a stroke oif good fortune for United when they took the lead in the eighth minute. Gary Kellyís lofted free-kick from the left was a good one, but when Alfie Haaland challenged, goalkeeper Mart Poom hesitated and the ball went in off the heel of defender Jacob Laursen.
Derby had their share of possession but Unitedís defence was in great form, Martin Hiden heading away three times to break up home attacks while Robert Molenaar showed an assurance and confidence that had been the trademark of his efforts in that season and Nigel Martyn saved well from Paul Wanchope.
United were hitting the Rams hard, with Harry Kewell rampaging down the left flank and Gunnar Halle on the other, while Lee Bowyer and Haaland were not slow to do the same from midfield when they got the opportunity. The result was confusion in the Derby defence and it was no shock when United went two goals up after thirty-six minutes.
The excellent Jimmy-Floyd Hasselbaink made the running along the left and crossed, Alf-Inge Haaland could not get to the ball, but Gunnar Halle was also in the penalty area and he drilled in an angled shot to goalkeeper Mart Poomís right to record his first goal for United. Six minutes later United were three goals to the good when Harry Kewell made a run and crossed into the area to cause all sorts of problems for the Derby defence, who only half cleared, allowing Lee Bowyer to hammer in a shot from fourteen yards to score.
Derby brought on Jonathan Hunt for the injured Stefano Erinio and he created a fine opening for Paul Wanchope in the first minute of the second half, but Nigel Martyn came off his line to block the Costa Ricanís effort. But United continued to push forward confidently as Alfie Haaland fired over before Gunnar Halle hit a post with a long range effort and Jimmy-Floyd Hasselbaink shaved the post with another shot.
Any hopes that Derby may have had of pulling back a three goal deficit, as United had done when the two sides met in a seven goal thriller at Elland Road earlier that season, disappeared in the fifty-ninth minute. Harry Kewell began the move with a pass infield to Jimmy-Floyd Hasselbaink, and then ran forward to take the return pass, before racing on and firing past Poom for his seventh goal of the season.
Kewell came off with a groin injury, which gave Stephen McPhail the chance of a twenty minute run out. The young midfielder made his presence felt almost immediately with a brilliant piece of vision and passing skill. Receiving the ball on the touchline he split the Derby defence wide open with a long raking pass straight into the path of the arriving Jimmy-Floyd Hasselbaink who thundered in goal number five. The goal, his sixteenth of the season, was taken with great confidence by the man-of-the match, but United could point to other outstanding performances, notably from Lucas Radebe, whose man-marking job on Francesco Baiano was so effective that the potential dangerman hardly got a kick. Harry Kewellís display was also noteworthy as was that of Gunnar Halle and the two centre backs Martin Hiden and Robert Molenaar.
<![if !vml]>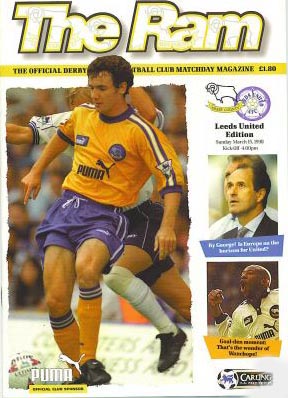 <![endif]>
Match Action:
<![if !vml]>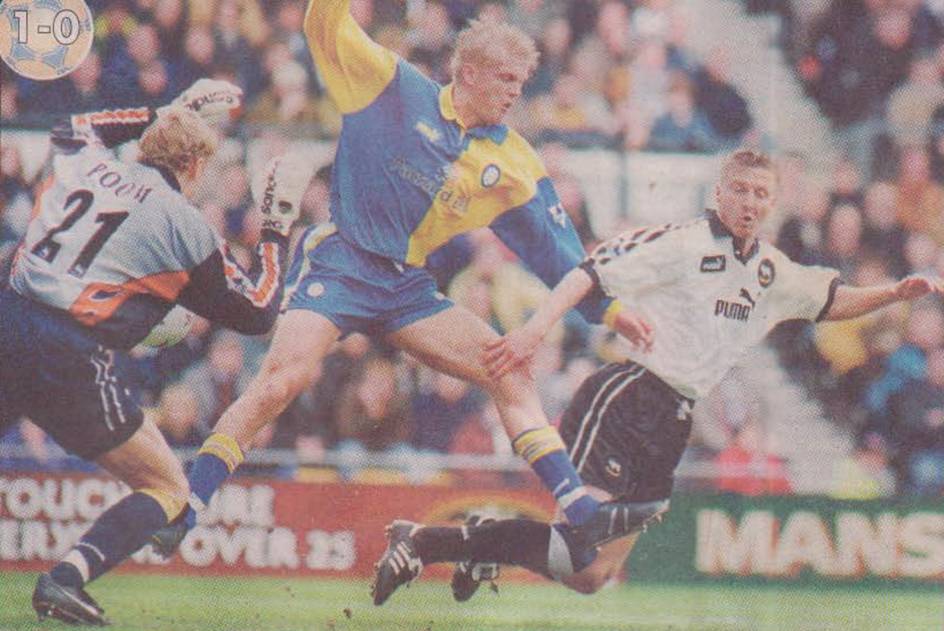 <![endif]>
1-0 as Alf-Inge Haaland forces Jacob Laursen to concede an own goal
<![if !vml]>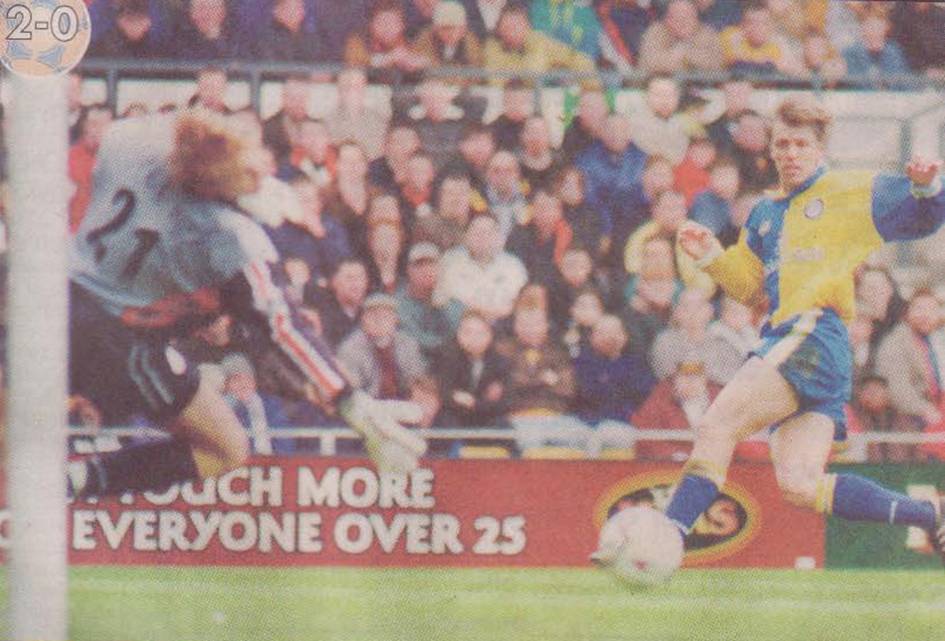 <![endif]>
2-0 as Gunnar Halle slots the ball past Mart Poom
<![if !vml]>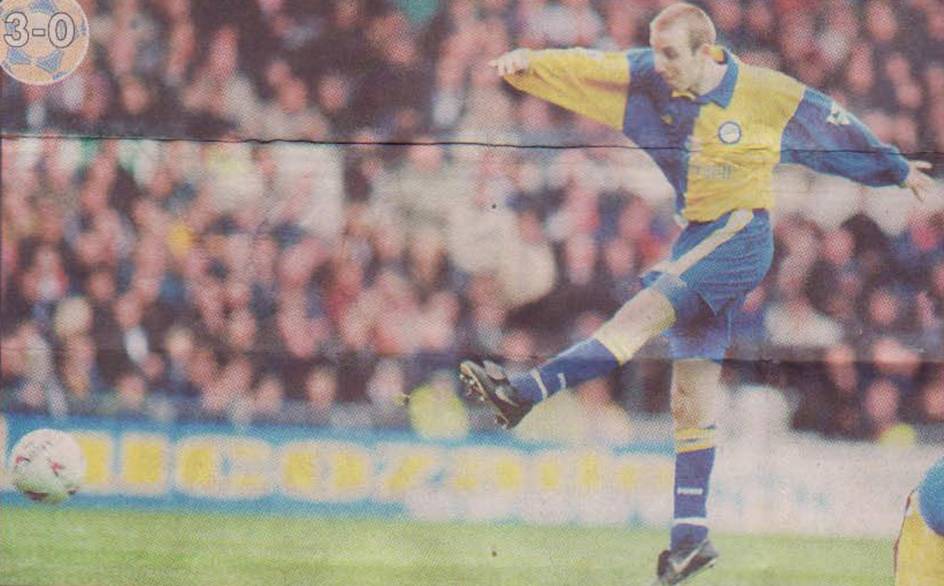 <![endif]>
3-0 As Lee Bowyer makes no mistake
<![if !vml]>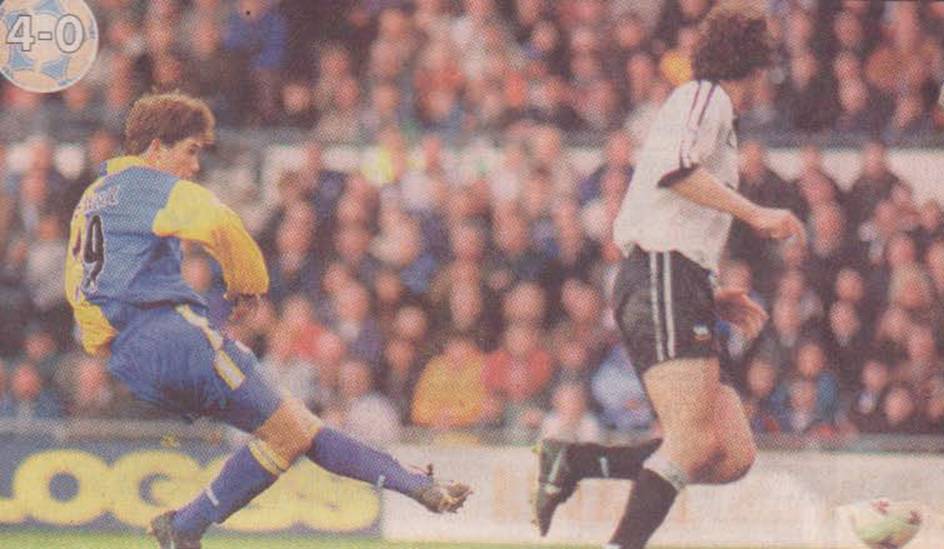 <![endif]>
4-0 as Harry Kewell scores with a copy-book shot
<![if !vml]>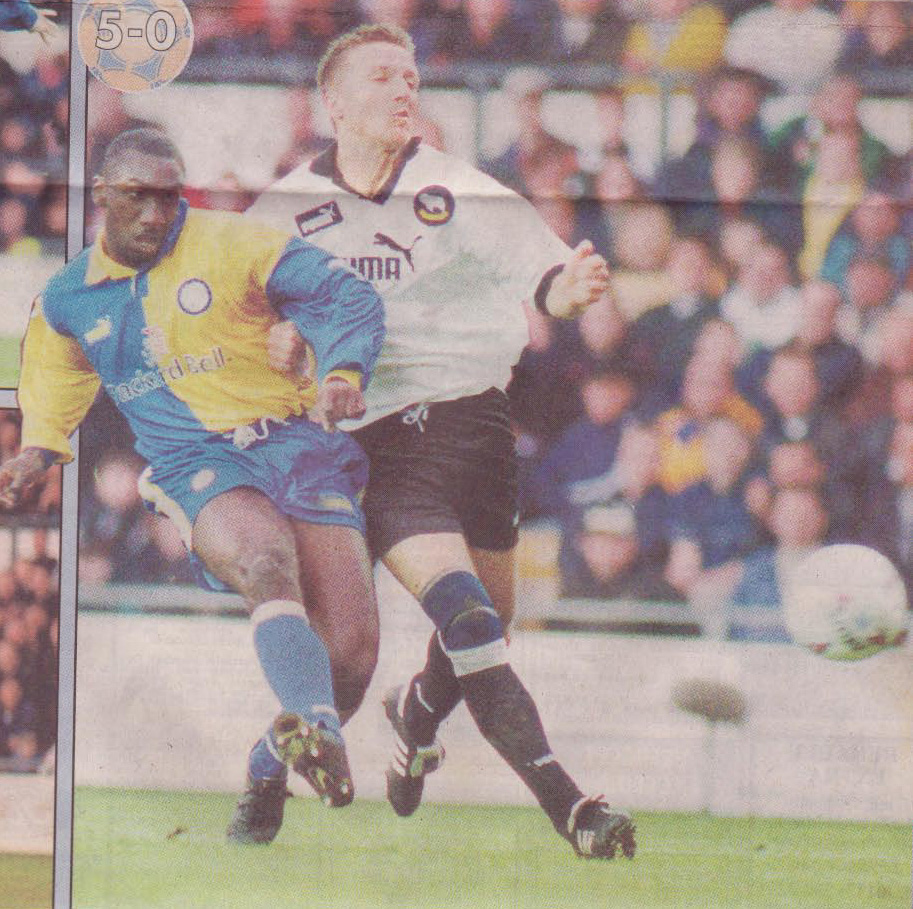 <![endif]>
5-0 as Jimmy-Floyd Hasselbaink capitalises on a magnificent pass from Stephen McPhail
<![if !vml]>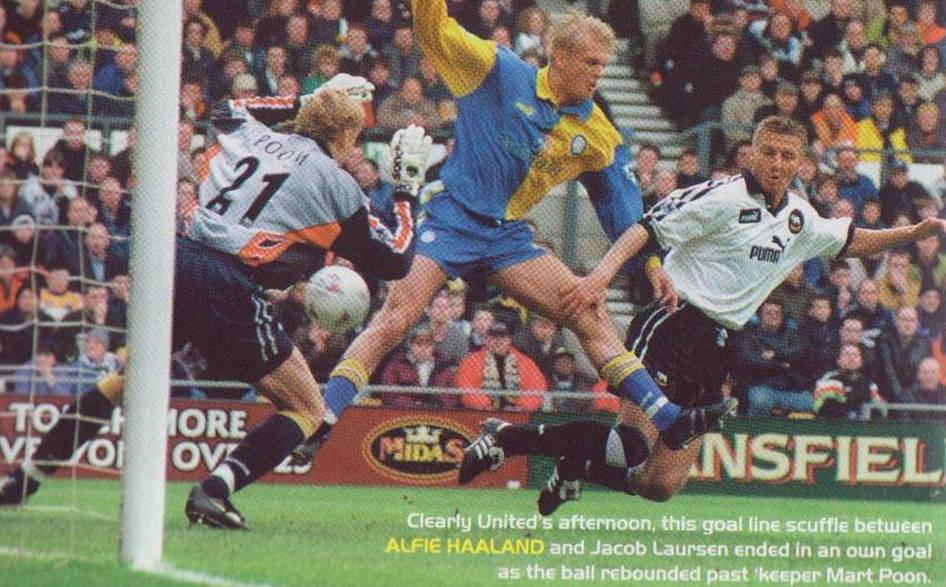 <![endif]>
Pressure from Alf-Inge Haaland brings Unitedís first goal
<![if !vml]>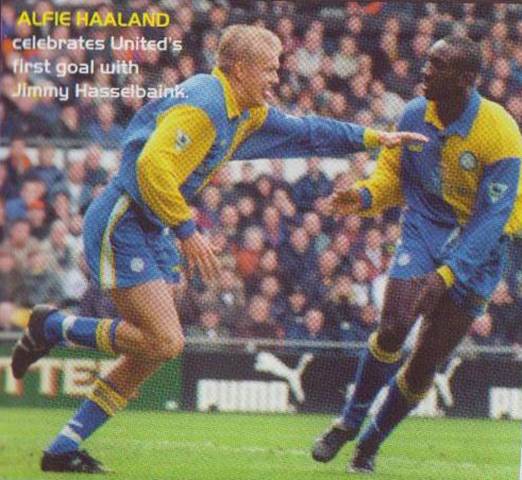 <![endif]>† <![if !vml]>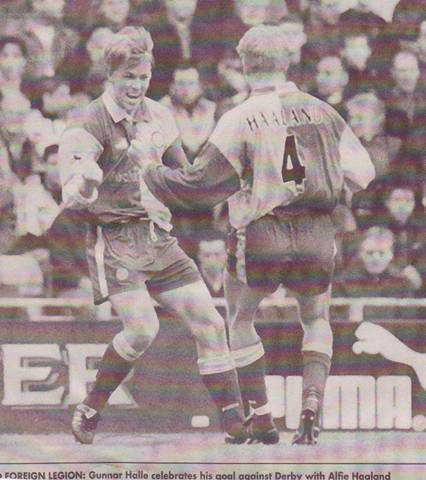 <![endif]>
and celebrates with Jimmy-Floyd Hasselbaink††††††††††††††††††††††††††††††††††††††††††††††††††††††† Gunnar Halle celebrates his goal with Alf-Inge Haaland
<![if !vml]>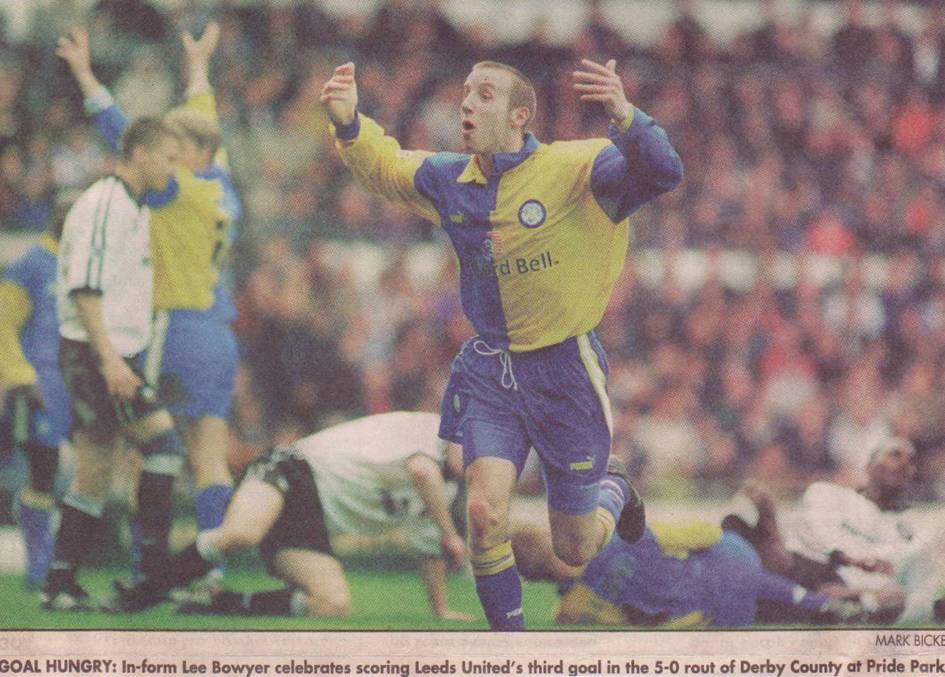 <![endif]>
<![if !vml]>
<![endif]>
††††††††††††††††††††††††††††††††††††††††††††††††††††††††††††††††††††† †††††††††
<![if !vml]>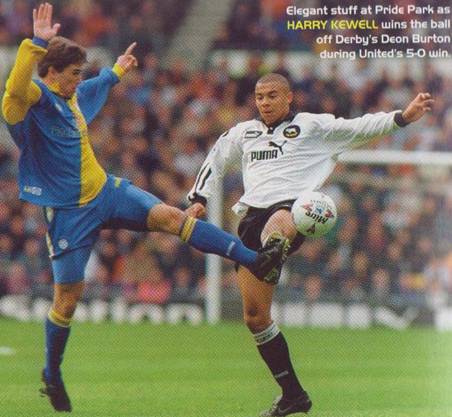 <![endif]>†<![if !vml]>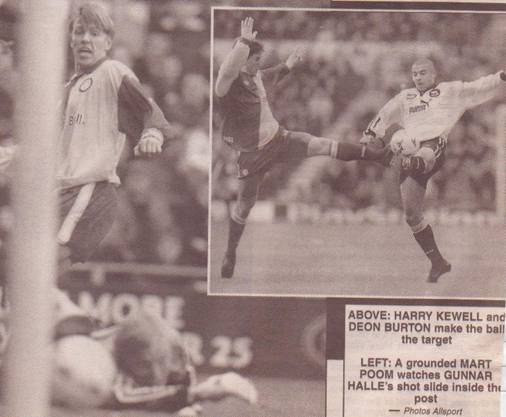 <![endif]>
Harry Kewell beats Deon Burton to the ball
Players:
<![if !vml]>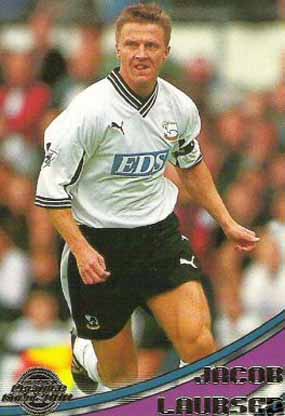 <![endif]>† <![if !vml]>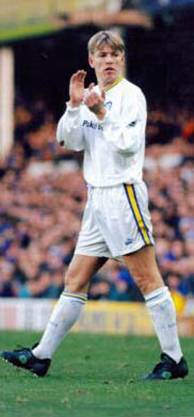 <![endif]>††<![if !vml]>
<![endif]>††<![if !vml]>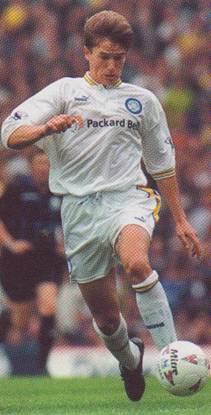 <![endif]>†
The United goals were scored by Jacob Laursen (own goal), Gunnar Halle, Lee Bowyer, Harry Kewell and
<![if !vml]>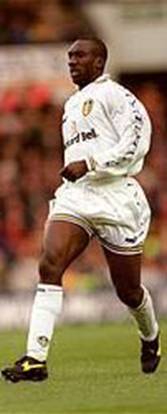 <![endif]>††††††† <![if !vml]>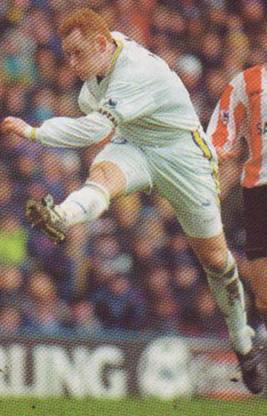 <![endif]>†<![if !vml]>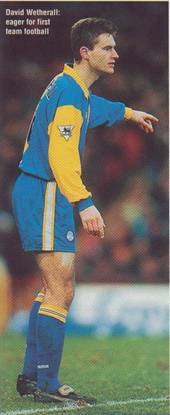 <![endif]>††††††††<![if !vml]>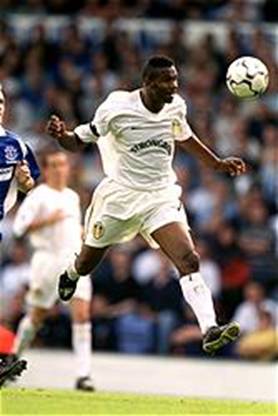 <![endif]>
Jimmy-Floyd Hasselbaink†††††† David Hopkin and David Wetherall were surprisingly left out††††††††††††††††† Lucas Radebe blotted out Baiano
<![if !vml]>
<![endif]>†† <![if !vml]>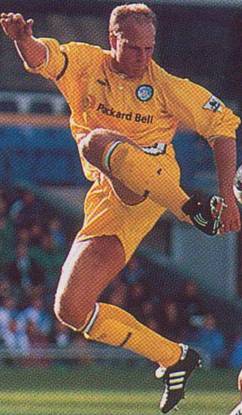 <![endif]>†<![if !vml]>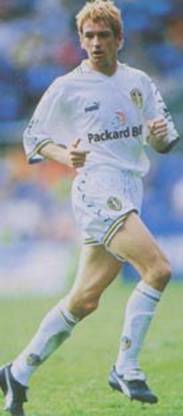 <![endif]>††††<![if !vml]>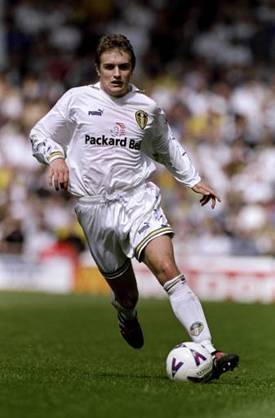 <![endif]>
Gary Kellyís free-kick†††† †Robert Moleaar shone and Martin Hiden was commanding†††† †††††††††Stephen McPhail made the most of his chance
brought the first goal.†
††††††††††††††††††††††††††††††††††††††††††††††††††††††††††
<![if !vml]>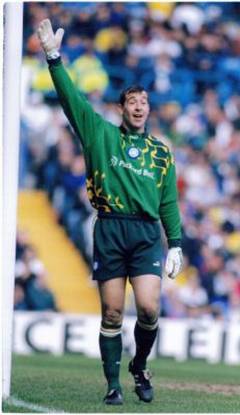 <![endif]>†† <![if !vml]>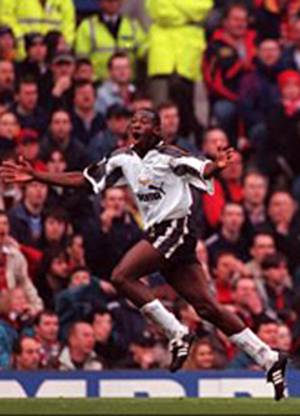 <![endif]>†††<![if !vml]>
<![endif]>†††<![if !vml]>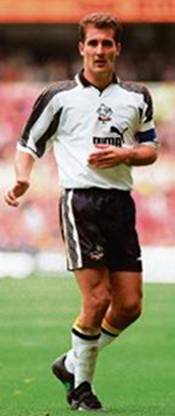 <![endif]>
Nigel Martyn saved well††††††††††††††††† ††††Paulo Wanchope, Stefano Eranio, Igor Stimic
<![if !vml]>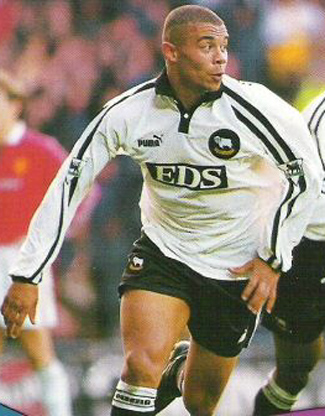 <![endif]>†† <![if !vml]>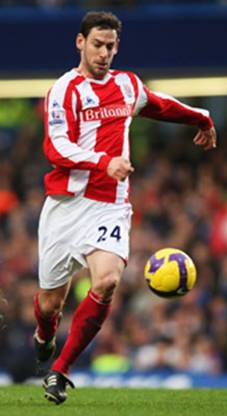 <![endif]>
Deon Burton and Rory Delap all played at Pride Park but not at Elland Road