<![if !vml]>
<![endif]>
Date: Wednesday, 15th March 1967.
Venue: Elland Road, Leeds.
Competition: FA Cup Fifth Round Replay.
Score: Leeds United 1 Sunderland 1 (after extra-time)
Scorers: Leeds United: Giles. Sunderland: O'Hare.
Attendance: 57,896 (Receipts £15,147).
Teams:
<![if !vml]>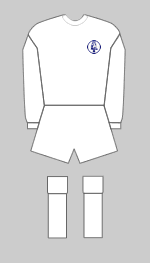 <![endif]><![if !vml]>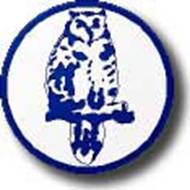 <![endif]>
Leeds United: Sprake; Reaney, Bell; Bremner, Charlton, Hunter; Lorimer, Belfitt, Greenhoff, Giles, Johanneson (Cooper).
<![if !vml]>
<![endif]><![if !vml]>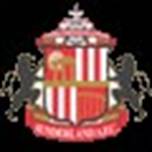 <![endif]>
Sunderland: Montgomery; Irwin, Harvey; Todd, Kinnell, Baxter; Gauden, O'Hare, Martin, Herd, Mulhall. Unused Sub: Parke.
Referee: R. Tinkler (Boston).
The biggest-ever crowd to squeeze into Elland Road, 57,896, saw arch-rivals United and Sunderland slug out another draw in this Fifth Round F.A. Cup Replay.
The clubs had been promoted together in 1964 and matches between the two clubs were not for the faint hearted. That was certainly the case in the 1-1 draw in the first match at Roker Park, where a howling gale swept the length of Roker Park didn't help as tempers reached boiling point in a match dominated by strong defences. Sunderland had enjoyed spectacular success in the FA Cup having beaten Brentford 5-2 and Peterborough by 7-1 in the previous Rounds. United were much more formidable opponents and Scottish International Willie Bell was outstanding in a tight and well organized defence which frustrated Sunderland in front of  a huge vocal crowd of 55,763.
It was another Scottish International star, Jim Baxter, who engineered the move that gave Sunderland a precious twenty-first minute lead. He created the opening for Neil Martin to get in a shot which was caught by the wind, swerved, and rapped Gary Sprake on the knee before going over the line. United were soon back on level terms just ten minutes later when Jack Charlton forced the ball through a crowd of players after the home team had failed to clear a Johnny Giles free-kick. Both keepers made good saves in the second half, Gary Sprake from a Neil Martin header and Jimmy Montgomery tipped around a strong shot from Jimmy Greenhoff. The disappointing game was marred even further on the hour when the promising nineteen-year-old, Bobby Kerr, who was making only his eleventh appearance, was carried off with a broken leg after a Norman Hunter tackle. No blame was laid at the feet of Hunter as there was no malice and Sunderland Manager Ian McColl echoed the thoughts of his playersby saying, "It was a pure accident."
For the Elland Road Replay, Sunderland replaced the injured Bobby Kerr by his deputy Allan Gauden, while Albert Johanesson took the place of Paul Madeley, but he too was replaced by Terry Cooper at half-time.
However, the replay saw most of the action off the pitch. Thousands of spectators were locked out when the turnstiles were shut twenty-three minutes before kick-off with some fans, desperate to see the action, scrambling on the Scratching Shed roof. Leeds had been unable to make the match all ticket due to the time factor and it was only ten minutes into the game that a ten foot crush barrier at the corner of Lowfields Road and the Scratching Shed collapsed. Fans, many shocked and dazed, suffering from crush injuries, spilled beyond the perimeter track and on to the pitch for safety.
Referee Ray Tinkler halted the match and a fleet of ambulances took eighteen people to Leeds General Infirmary as United Chairman, Harry Reynolds, appealed for calm on the public address system. After fifteen minutes, United Officials, Police and Tinkler agreed that the match could continue with hundreds of people squatting near the touchlines.
United fell behind in the thirty-seventh minute when Scottish forward John O'Hare, who was later to join United during Brian Clough's brief reign, latched onto George Herd's through ball and fired in a shot which looped into the net off Gary Sprake's outstretched leg. United were level within a minute, winning a free-kick on the edge of the Sunderland penalty box, which Billy Bremner tapped to Johnny Giles, who sent a low shot scorching past Jim Montgomery. Despite United having the bulk of possession, defences remained on top, with United unable to breach the Sunderland defence which was well marshaled by George Kinnell and even extra-time could not determine a victor. The closest United came to grabbing a winner was in extra-time when Jimmy Montgomery made a miraculous save to turn away a Jack Charlton shot in extra-time.
The draw meant a third meeting on neutral territory with Sunderland opting for Middlesbrough as their preferred venue. United preference was Hillsborough or Hull City's Boothferry Park. Eventually the FA selected Hull.
So the tie moved on to a second replay at Hull City's Boothferry Park, where United won a stormy game 2-1 with a controversial late Johnny Giles penalty after which two Sunderland players, George Mulhall and George Herd, were sent off.
Sunderland opted to retain their same eleven, while Terry Cooper retained the left wing spot with Albert Johanesson still injured for United. United were in a fixture pile up and Don Revie was toying with the idea of sending a reserve team to Bologna if the game needed a third replay. A draw had always looked on the cards for much of the game.  As United's tenth minute opening goal, which came when Jimmy Montgomery punched away a Johnny Giles free-kick, which Neil Martin failed to clear properly and Peter Lorimer smacked a shot against a post and Rod Belfitt was on hand to side-foot the ball home from the rebound, was equalized eleven minutes from the end by Allan Gauden's left foot shot from the edge of the box, which swerved dramatically to beat Gary Sprake's acrobatic dive. Extra-time looked certain until an extra-ordinary finish saw United through to the last eight.
Two Sunderland players were sent off, angry fans were on the pitch and there was a controversial penalty for United as there were amazing scenes at the end of another bitterly contested game.
Extra time was looming once more with the teams locked at 1-1 when Jimmy Greenhoff ran onto the ball and was brought down in the area by Cec Irwin. Sunderland were doubly furious as they claimed Greenhoff was offside when he collected the ball and that he dived when challenged by Irwin. Despite furious protests, Referee Ken Stokes stuck to his decision and ice-cool Johnny Giles stepped up to send Jimmy Montgomery the wrong way from the spot. That was just the start of the fireworks for the all-ticket crowd. Seconds after the restart Terry Cooper was brought down on the touch-line and George Herd received his marching orders, followed quickly by George Mulhall. About forty Sunderland supporters got on to the pitch to protest and play was held up for four minutes before the referee could play out the final few seconds. At the final whistle there was further trouble around the player's tunnel with United trainer Les Cocker hit on the head by a bottle.
But it was soon to be United's turn to find that Cup's fates can deal a cruel hand.
<![if !vml]>
<![endif]> <![if !vml]>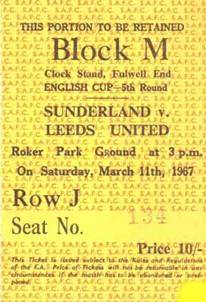 <![endif]> <![if !vml]>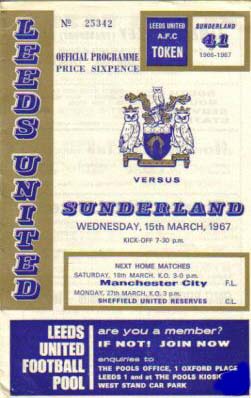 <![endif]> <![if !vml]>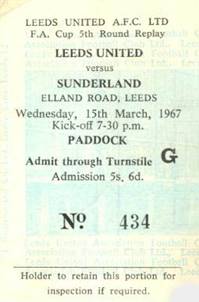 <![endif]> 
<![if !vml]>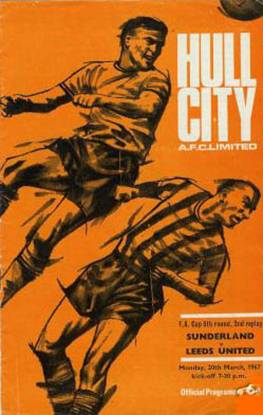 <![endif]>
Record crowd for Elland Road:
<![if !vml]>
<![endif]>
The game attracted a record Elland Road crowd of 57,892. This picture was
taken on the day following the match and the collapsed barrier at the corner
of Lowfield Road and the Scratching Shed enclosure can be seen.
Match Action:
<![if !vml]>
<![endif]>
<![if !vml]>
<![endif]>  <![if !vml]>
<![endif]>
Rod Belfitt gets treatment for cramp at the end of normal time from Les Cocker at Elland Road and scores the first goal at Boothferry Park
Teams:
<![if !vml]>
<![endif]>
<![if !vml]>
<![endif]>
Goal-scorers:
<![if !vml]>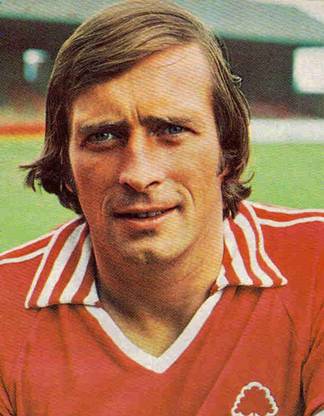 <![endif]> <![if !vml]>
<![endif]> <![if !vml]>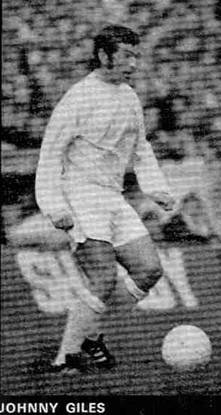 <![endif]> 
John O'Hare scored the Sunderland goal at          Jack Charlton scored at                    Scored at Elland Road and also 
Elland Road. He would later play for United.         Sunderland                                         from the spot at Boothferry Park
<![if !vml]>
<![endif]>                                                               
Rod Belfitt scored the vital first goal at Hull