<![if !vml]>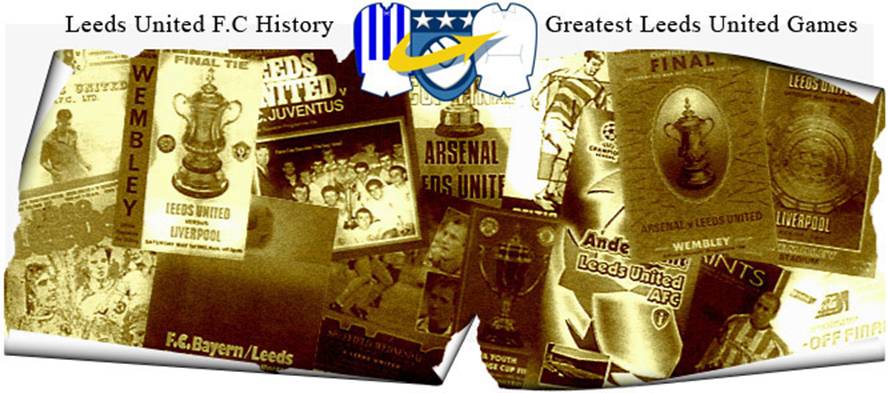 <![endif]>
Date: Saturday, 15th January 1972.
Venue: Elland Road, Leeds.
Competition: FA Cup Third Round.
Score: Leeds United 4 Bristol Rovers 1
Scorers: Leeds United: Giles (2, 1 pen), Lorimer (2). Bristol Rovers: Allan.
Attendance: 33,565.
Teams:
<![if !vml]>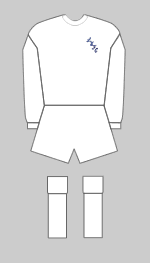 <![endif]><![if !vml]>

<![endif]>
Leeds United: Sprake; Reaney, Cooper; Bremner, Madeley, Hunter; Lorimer, Bates, Jordan (Galvin), Giles, E. Gray.
<![if !vml]>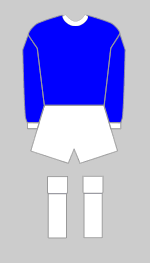 <![endif]><![if !vml]>

<![endif]>
Bristol Rovers: Sheppard; Roberts, Parsons; Prince, Taylor, Godfrey; Stephens, Jones (Stanton), Allan, Bannister, Higgins.
Referee: A. Morrisey (Bramall, Cheshire).
Once again United had been installed as favourites for the FA Cup, having drawn Third Division Bristol Rovers at Elland Road in the Third Round. However, Leeds were mindful of the previous year when they had suffered the humiliation of being put out in the Fourth Round by the equally unlikely Colchester United.
United were far from at full strength, injuries having robbed them of the services of Jack Charlton and twin strikers Allan Clarke, knee injury, and Mick Jones, groin strain, but the run-on side still bristled with class and seemed to lack only in the striking department. There was a FA Cup debut for Joe Jordan and a welcome Cup return for Eddie Gray, while Chris Galvin got a rare chance as substitute. Peter Lorimer continued his sparling goal-scoring form with two more goals to take his seasonís tally to twenty-one as he moved from the wing into a more central striking role in partnership with the young Joe Jordan.
But even without their first choice strike force, Leeds just had too much power for the men from the Third Division. Peter Lorimer was in fine form and quickly played Joe Jordan in, only for him to be denied by the linesmanís flag. United were well on top and, exerting maximum pressure, they went ahead after just seventeen minutes. Mick Bates started the move, playing in Peter Lorimer on the edge of the penalty area and when keeper Dick Sheppard couldnít hold his venomous shot, Johnny Giles was on hand turn the ball in from six yards.
Six minutes later United doubled their lead; only this time there was a role reversal for Johnny Giles, who turned provider, and Peter Lorimer, who put the ball in the net. Lorimer was played in by Giles on the left and with Bristol appealing for offside he waltzed round the keeper and slipped the ball into the net via an upright. The third came from the penalty spot, as Mick Bates again played in Peter Lorimer, but Dick Sheppard brought him down in the area for a blatant penalty. Johnny Giles sent the keeper the wrong way as he netted his one hundredth goal for Leeds after thirty-five minutes. Joe Jordan and Norman Hunter both found their way into the refereeís notebook for fouls but with the score at 3-0 United had the game in the bag at half-time.
United kept up the pressure in the second half with Joe Jordan and Eddie Gray both creating chances for themselves but with no result. Joe Jordan had to be substituted with a leg injury after fifty minutes and Chris Galvin had forty minutes to make an impression. It was Bristol, however, that threatened next as Sandy Allan headed over and Peter Higgins had a shot blocked. It didnít last long as United soon hit back strongly. Dick Sheppard was forced to make two excellent saves from Eddie Gray and Terry Cooper, but was helpless as he was beaten by a Johnny Giles shot that rattled the crossbar, but then he was very alert to race out of his goals to thwart Eddie Gray as he looked dangerous.
Against the run of play Bristol managed a consolation goal, after a splendid passing move ended with Sandy Allan firing in, from a Ken Stephens cross, after seventy-three minutes. It made little difference as United, after Dick Sheppard had saved well from both Eddie Gray and Terry Cooper, again emphasised their superiority and regained their three goal buffer when Peter Lorimer got his second and Leedsí fourth with eight minutes left on the refereeís watch. Chris Galvin played him in and the Scot scored at the second attempt to give United an emphatic victory and a place in the Fourth Round.
<![if !vml]>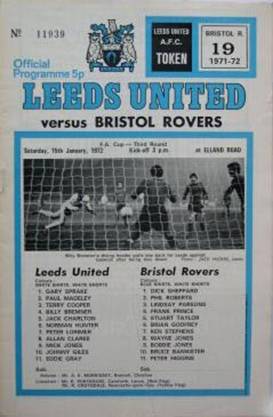 <![endif]>
Match Action:
<![if !vml]>
<![endif]>
<![if !vml]>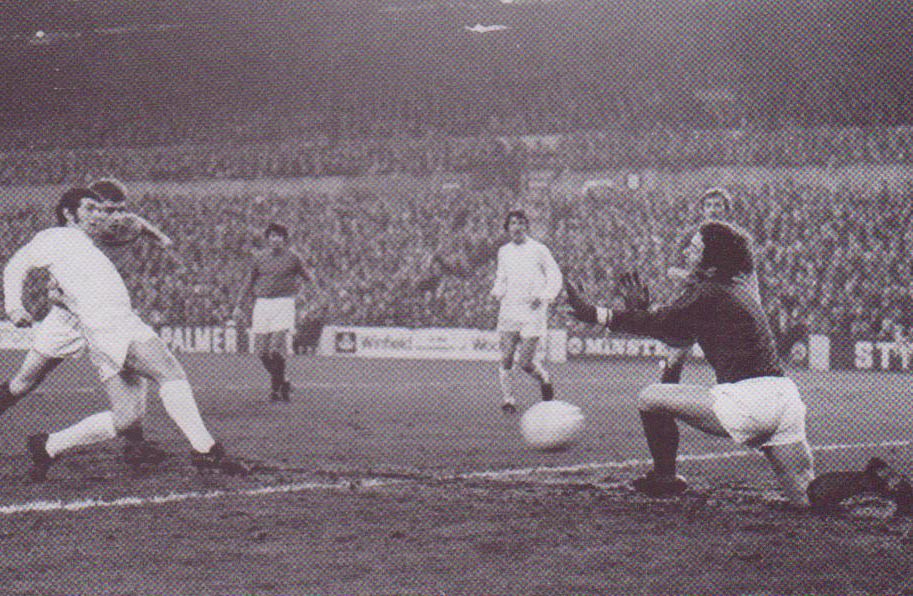 <![endif]>
Johnny Giles puts the ball in the Bristol net for the first goal after Sheppard could not hold a Lorimer rocket.
<![if !vml]>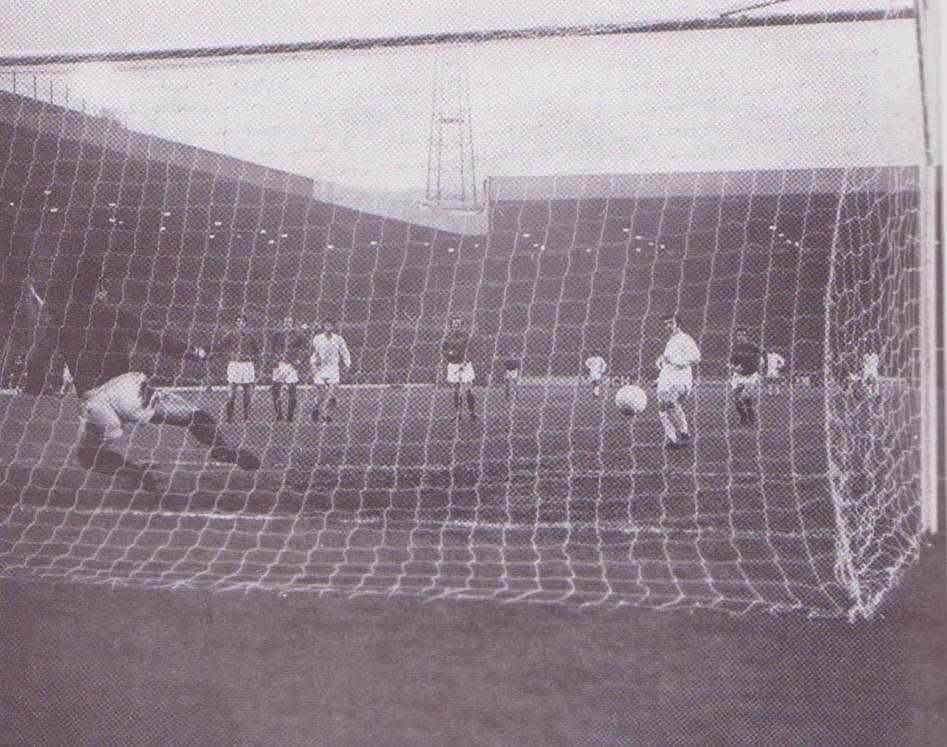 <![endif]>
Johnny Giles wrong-foots Sheppard from the penalty spot for Unitedís third and his second goal.
Teams:
<![if !vml]>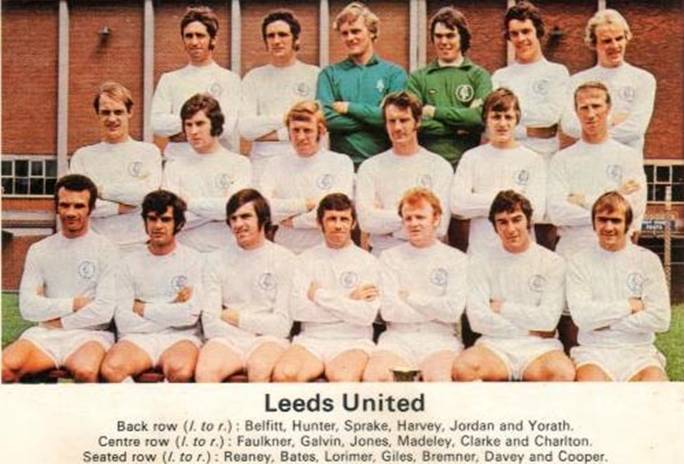 <![endif]>
<![if !vml]>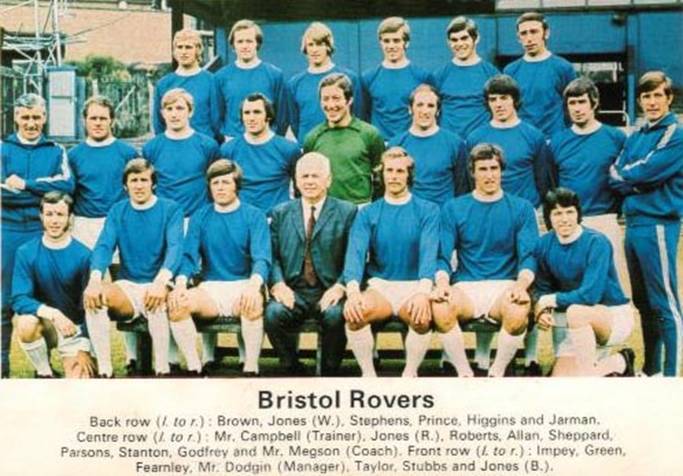 <![endif]>
Players:
<![if !vml]>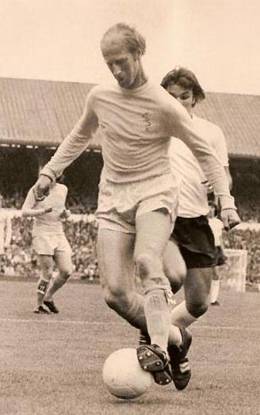 <![endif]>†† <![if !vml]>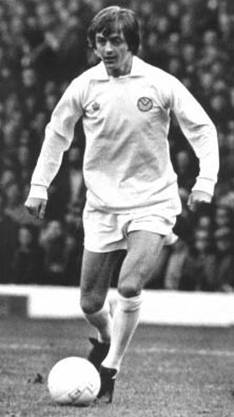 <![endif]>†††<![if !vml]>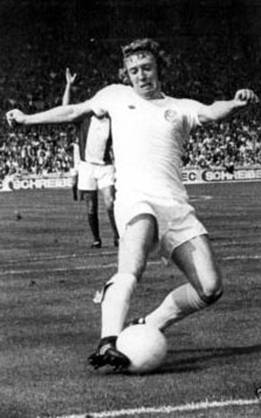 <![endif]>†
Jack Charlton, Allan Clarke and Mick Jones were all out injured.†††††††††††† ††††††††††††††††††††††††††††††††††††††††††††††††††††††††
<![if !vml]>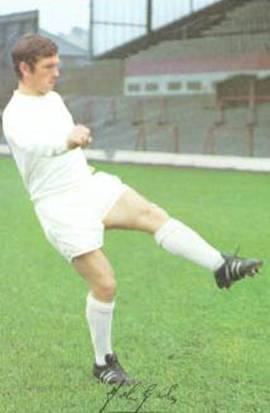 <![endif]>†<![if !vml]>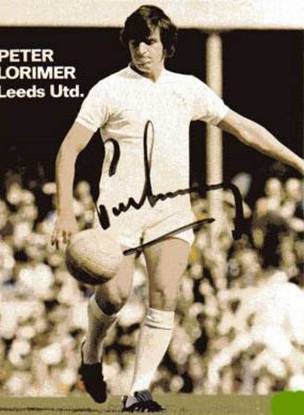 <![endif]>†<![if !vml]>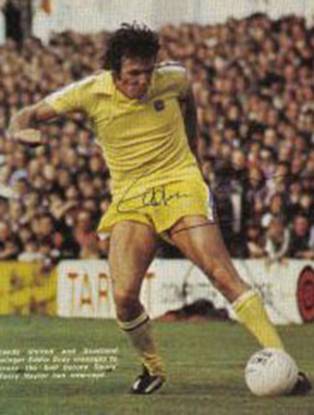 <![endif]>†
Johhny Giles and Peter Lorimer both scored twice†††††††††††††††††††††††††††††††††††††††††††††††††† ††††††††††††Eddie Gray made a welcome return
<![if !vml]>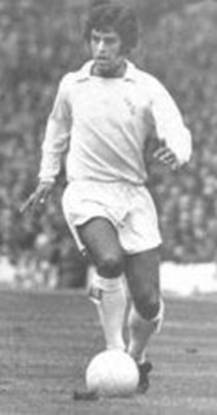 <![endif]>†† <![if !vml]>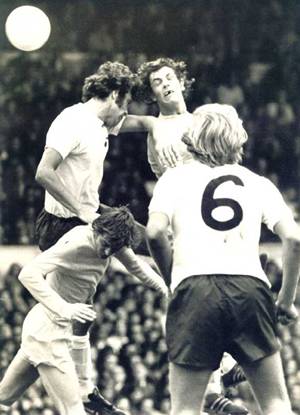 <![endif]>††††<![if !vml]>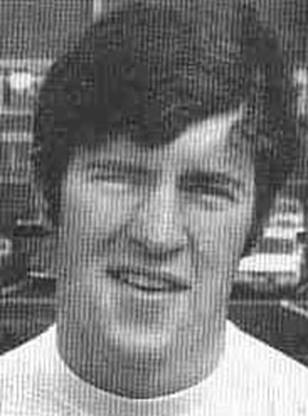 <![endif]>
Mick Bates, Joe Jordan and Chris Galvin stood in for the injured stars
<![if !vml]>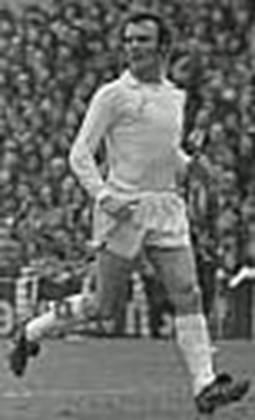 <![endif]>††
and Paul Madeley was switched to central defence.
.