<![if !vml]>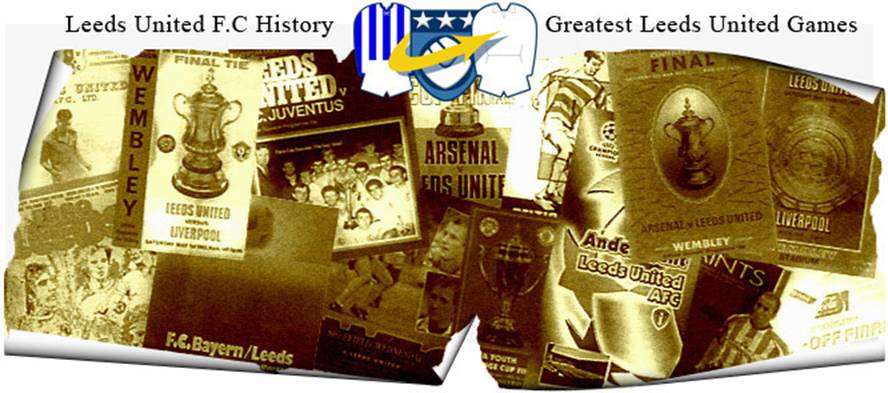 <![endif]>
Date: Saturday, 14th December 1991.
Venue: Elland Road, Leeds.
Competition: First Division.
Score: Leeds United 1 Tottenham Hotspur 1
Scorers: Leeds United: Speed. Tottenham Hotspur: Howells.
Attendance: 31,404.
Teams:
<![if !vml]>
<![endif]><![if !vml]>
<![endif]>
Leeds United: Lukic; Sterland, Dorigo; Batty, McClelland, Whyte; Strachan, Rod Wallace, Chapman, McAllister, Speed. Unused Subs: Shutt, Hodge.
<![if !vml]>
<![endif]><![if !vml]>
<![endif]>
Tottenham Hotspur: Thorstvedt; Fenwick, Van Den Hauwe; Bergsson, Howells, Mabbutt; Stewart, Durie, Samways, Walsh, Allen.
Referee: Mr M. Peck (Kendal).
Tottenham demonstrated that playing against Leeds United at such an intimidating stadium as Elland Road could, after all, be a stimulating experience when they held Howard Wilkinson's men to a 1-1 draw in December 1991. Teams with fewer skills and less ability than Spurs had frequently cried foul, claiming that United's strongly partisan fans made Elland Road the most intimidating ground in the country for visiting teams. Not so, though, for Spurs who, just as they had the previous season, rose to the big crowd atmosphere, exactly as the United manager had predicted they would. After watching his side fail to make it seven home League wins in succession, Wilkinson said," Good players will always be 'turned on' by being in so called intimidating circumstances. If you are playing against a good side and people are making a lot of noise that is not, in my opinion, intimidating to good players." Wilkinson had warned before the game that Spurs were the sort of side well able to make opponents pay dearly for carelessness. So it was all the more surprising to see the usually reliable defence fall into that trap.
With Paul Walsh displaying a lively and direct style and teaming up well alongside Scottish striker Gordon Durie and Paul Stewart working well in midfield, Spurs were dangerous on the break. It was not all that much of a shock when they took the lead after eighteen minutes, but even then the ball should have been cleared before the danger built up. Walsh had attacked United strongly on the Spurs right but lost out to Tony Dorigo and though Chris Whyte took up possession near the corner flag, the United man failed to clear and gave the advantage to Paul Allen who crossed. Mel Sterland tried desperately to keep the ball out but it lobbed off his body to David Howells who headed into the net off a post.
It had not been too difficult to see why Spurs had such a good away record. Seven victories on their travels was two more than United had managed and Peter Shreeves' men had arrived at Elland Road having lost only once in their last five away matches. They were strong defensively with skipper Gary Mabbutt working heroically and goalkeeper Erik Thorstvedt brave and commanding, though it was a mistake by the Norwegian keeper that led to United getting their equalizer in the thirty-eighth minute. Gary McAllister's sizzling thirty yard shot brought a corner from which United fashioned their goal.
Thorsvedt did remarkably well to push McAllister's shot round a post, but then failed to gather Gordon Strachan's corner kick. Chris Whyte had an effort blocked, before the ball came back out to Gary Speed, who crashed in a great shot despite frantic attempts by Mabbutt, on the line, to keep it out. Five minutes earlier the Spurs keeper had been involved in a brave save to stop Rod Wallace turning in a curling cross from Mel Sterland and Wallace later saw a header clear the keeper but strike the crossbar, while Chris Whyte was unlucky when he had a shot hit a post. While at the other end John Lukic rescued United with three excellent saves to keep out efforts from Gordon Durie, Paul Walsh and Vinny Samways.
<![if !vml]>
<![endif]> <![if !vml]>
<![endif]>
Match Action:
<![if !vml]>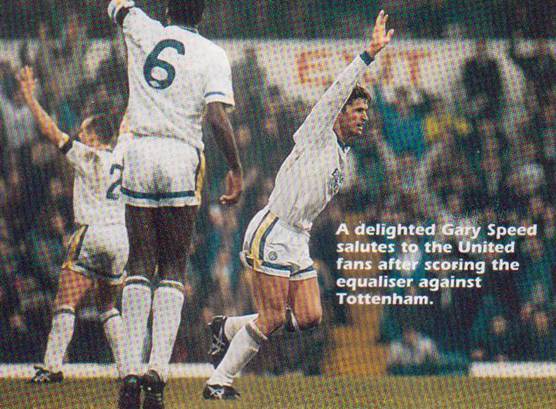 <![endif]> <![if !vml]>
<![endif]>
<![if !vml]>
<![endif]>
Players:
<![if !vml]>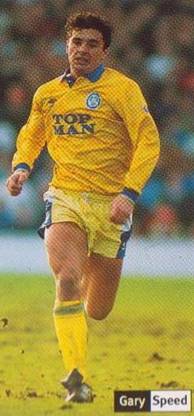 <![endif]>                      <![if !vml]>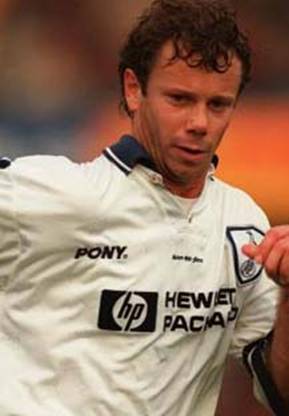 <![endif]>      <![if !vml]>
<![endif]> 
Gary Speed scored for United                     David Howells opened the scoring for Spurs after the ball came off Mel Sterland          
<![if !vml]>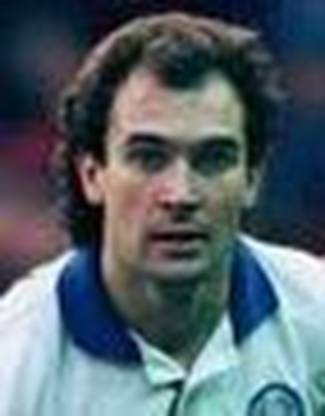 <![endif]> <![if !vml]>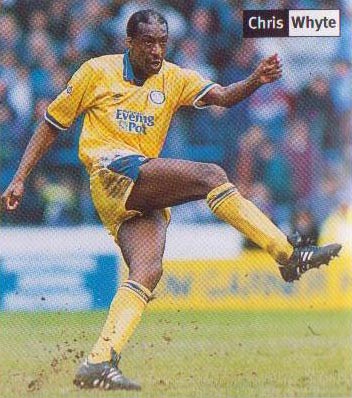 <![endif]> <![if !vml]>
<![endif]>
 Tony Dorigo dispossessed Paul Walsh                  Chris Whyte was at fault for the Spurs goal                Rod Wallace was denied by keeper and bar
<![if !vml]>
<![endif]>                        <![if !vml]>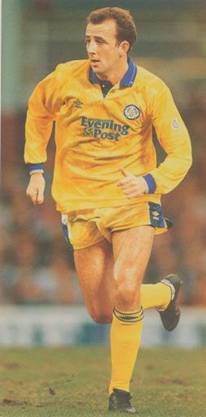 <![endif]>       <![if !vml]>
<![endif]>          
John Lukic made three excellent saves                                            Gary McAllister and Gordon Strachan caused problems          
<![if !vml]>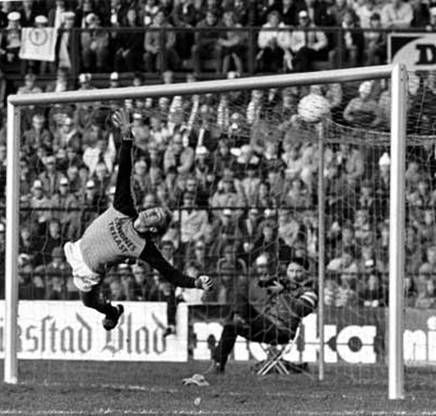 <![endif]>  <![if !vml]>
<![endif]> <![if !vml]>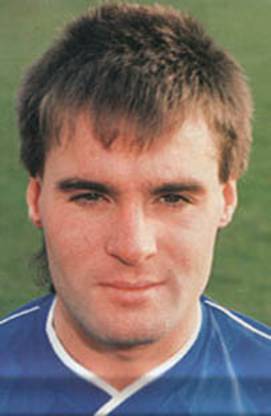 <![endif]>
for the Spurs keeper Erik Thorsvedt, who made many fine saves      Terry Fenwick and Pat Van Den Hauwe were the Full-Back pairing
<![if !vml]>
<![endif]> <![if !vml]>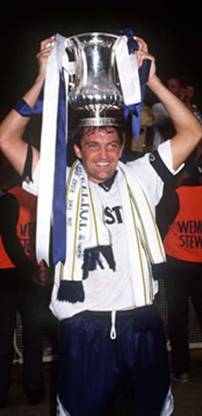 <![endif]>  <![if !vml]>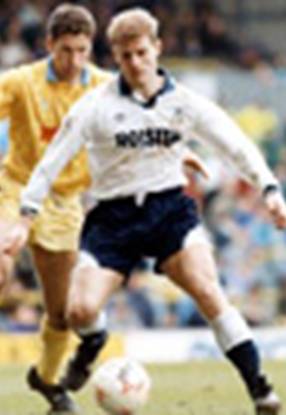 <![endif]> <![if !vml]>
<![endif]>
Gudni Bergsson and Gary Mabbutt were the central defenders         Gordon Durie and Paul Walsh were the Spurs strikers
<![if !vml]>
<![endif]> <![if !vml]>
<![endif]> <![if !vml]>
<![endif]> 
David Howells was in midfield with Paul Stewart, Vinny Samways and Paul Allen