<![if !vml]>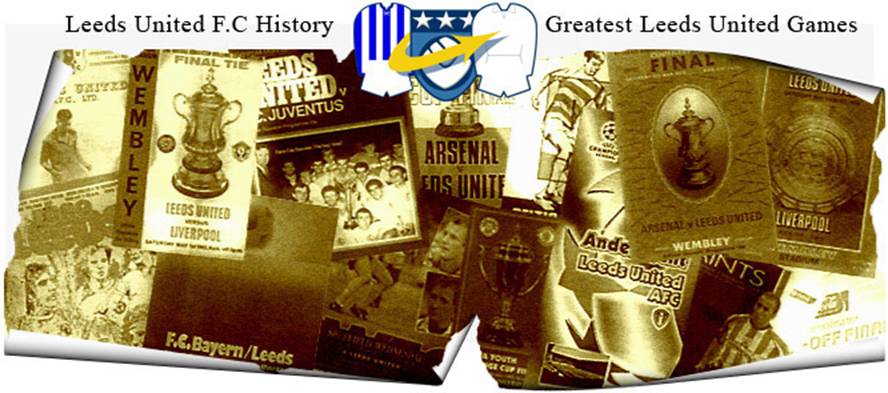 <![endif]>
Date: Thursday, 14th November 2002.
Venue: Stadio Artemio Franchi, Florence, Italy.
Competition: UEFA Cup Second Round Second Leg.
Score: Hapoel Tel-Aviv 1 Leeds United 4
Scorers: Hapoel Tel-Aviv: Abukasis. Leeds United: Smith (4).
Attendance: 3,500.
Teams:
<![if !vml]>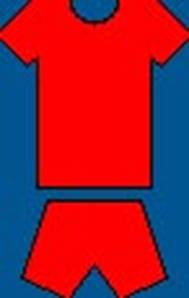 <![endif]> <![if !vml]>

<![endif]>
Hapoel Tel-Aviv: Elimelech; Halis, Gerson, Domb, Hillel; Alek, Abukasis, Halmai, Toama; Knafo (Balali), Clescenko (Udi). Unused Subs: Saban, Halfon, Abutbul, Salem.
<![if !vml]>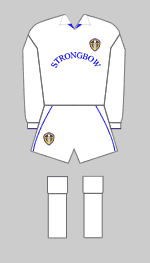 <![endif]><![if !vml]>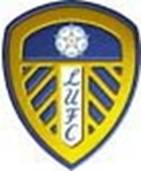 <![endif]>
Leeds United: Robinson; Kelly (Richardson), Radebe (Kilgallon), Duberry, Harte; Barmby, Bakke (McPhail), Bowyer, Wilcox; Smith, Kewell. Unused Subs: Burns, Bridges, McMaster, Martyn.
Referee: Fritz Stuchlik (Austria).
There were four goals for Alan Smith as United beat Hapoel Tel-Aviv in the away leg of their UEFA Cup tie, which had to be played in Florence due to unrest in Israel. Another patched up United XI were good value for their 4-1 victory and Terry Venables took advantage of United's impregnable position to give debuts to Frazer Richardson and Matthew Kilgallon who replaced Gary Kelly and Lucas Radebe, who suffered a groin injury, on the hour mark. It was a masterly display from Alan Smith, who was given his chance upfront with Harry Kewell, and two of his goals came from interplay with his strike partner, as he got three strikers' goals and one with a touch of magic. After just seventy seconds the Israelis took the lead to be equal on aggregate with an absolutely beautiful free-kick, which even the in-form Paul Robinson could not stop. United's reply came from the top shelf with Smith shooting accurately past the keeper after good work by Eirik Bakke. United increased their lead nine minutes into the second half as Alan Smith scored with an angled shot from close to the by-line. He completed his hat-trick after sixty-two minutes when he was alert to the keeper's parry of a Harry Kewell shot. Hapoel had lost the game and some had lost their composure as a defender saw red after two quick yellows. Alan Smith got his fourth of the night to round off the scoring as he nodded home Harry Kewell's accurate cross, as United easily progressed to the next round.
Hometown hero Alan Smith hit the Israelis where it hurt in Florence when he netted the first hat-trick of his career to spur United into the Third Round of the UEFA Cup. The Hapoel Tel-Aviv players had rounded on Smith in a bid to stoke up a war of words ahead of the Second-Leg clash, but the United striker responded in the only way he knew how. His superb four-goal haul was enough to secure United an against-the-odds 4-1 victory and the Rothwell-born star was simply outstanding.
<![if !supportLineBreakNewLine]>
<![endif]>
Smith led from the front as United's injury-hit squad turned in a professional performance to see off a side that were quietly confident of pulling off a shock win. The twenty-two-year-old had had more than his share of critics for his disciplinary record, most of it unjust, but no-one could ever argue that Smith was anything but one hundred per cent Leeds and he was rewarded in Florence. Ironically, the other criticism often levelled at Smith was his lack of goals but with three typical striker's efforts and one sublime piece of magic, he answered that point in style too. Quite rightly he was to earn the plaudits for shooting United into the Third Round draw, but Leeds worked hard as a unit against Hapoel and the win was a fitting reward for a fine display.
<![if !supportLineBreakNewLine]>
<![endif]>
The tie always threatened to be tricky, but the players dug deep to repay the faith of boss Terry Venables with a gutsy effort that saw them control the game. Venables was forced into fielding a patched-up defence due to injuries and as more casualties unfolded he handed senior debuts to Matthew Kilgallon and Frazer Richardson in the second half. The commitment on show was just what the doctor ordered with every member of the side digging in and doing their bit for the cause. Paul Robinson made two outstanding saves and looked resolute throughout while the United defence ensured they were rarely tested by Hapoel.
<![if !supportLineBreakNewLine]>
<![endif]>
The midfield also looked strong and the engine room worked their socks off up and down the park. Jason Wilcox and Nick Barmby patrolled the flanks while Lee Bowyer and Eirik Bakke interchanged well in the middle with one working forward and one dropping back. Lee Bowyer relied on bustling runs to drive Leeds forward while Eirik Bakke, at his best when pushing up, added valuable height to United's attacks. Harry Kewell also worked tirelessly throughout, creating two of the goals for Alan Smith and was becoming more of a menace by the week as he settled into the striking role.
<![if !supportLineBreakNewLine]>
<![endif]>
The honours deservedly fell to Alan Smith, though, for what was a complete performance from a striker who appeared to be bristling with confidence. Smith and his team-mates showed their true colours after United were hit by yet another stunning goal, this time coming after just seventy seconds. Terry Venables had insisted it was vital United protected their one-goal advantage from the first leg, but they were hit by an absolute pearler from Josef Abukasis in the second minute. His curling free-kick proved too much for the in-form Paul Robinson and with the aggregate scores level so soon, one could be forgiven for wondering how Leeds would respond. But United's reply came straight out of the top drawer and they never looked back as they quickly seized their grip on proceedings and ran the contest.
<![if !supportLineBreakNewLine]>
<![endif]>
The equaliser came on thirty minutes when Eirik Bakke's through ball was deflected to Alan Smith and the United star hammered it past goalkeeper Shavit Elimelech to restore Leeds' lead in the tie. Almost immediately an Ian Harte error presented Hapoel with an opening and Omri Afek clipped the bar with a shot from the edge of the area. Harte almost made amends soon afterwards with a free-kick that thumped against the bar but the tie was effectively settled in the period just after half-time. The outcome was put beyond doubt just nine minutes into the second half when Smith somehow pulled the ball back from the byline to score a second. The elusive hat-trick finally came on sixty-two minutes when Alan Smith's initial header from a Harry Kewell cross was parried and he followed up to hammer the ball home.
<![if !supportLineBreakNewLine]>
<![endif]>
By that stage Leeds were running the show and Hapoel, who clearly couldn't handle the pressure, started to look ragged and lost their cool. Josef Abukasis summed up their frustrations when he was ordered off for a second bookable offence while Salim Toama missed a sitter when he only had Paul Robinson to beat. However, the night belonged to Alan Smith and seven minutes from time he completed the rout when he nodded home another routine Harry Kewell cross. His final header and the ensuing celebrations wrapped up what will be remembered as another memorable European night for United.
<![if !supportLineBreakNewLine]>
<![endif]>
Terry Venables had attempted to put a brave face on what had been a difficult start to life at Elland Road, but his players did the talking in Italy and the manager can feel proud of their efforts. His only worry now is that United have two more games to fit into their hectic calendar and with Lucas Radebe suffering a groin problem, the injury crisis is showing no signs of easing.
<![if !vml]>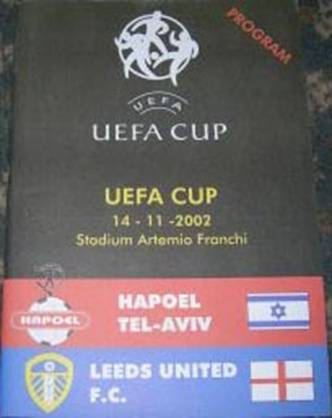 <![endif]>  <![if !vml]>
<![endif]>
Match Action:
<![if !vml]>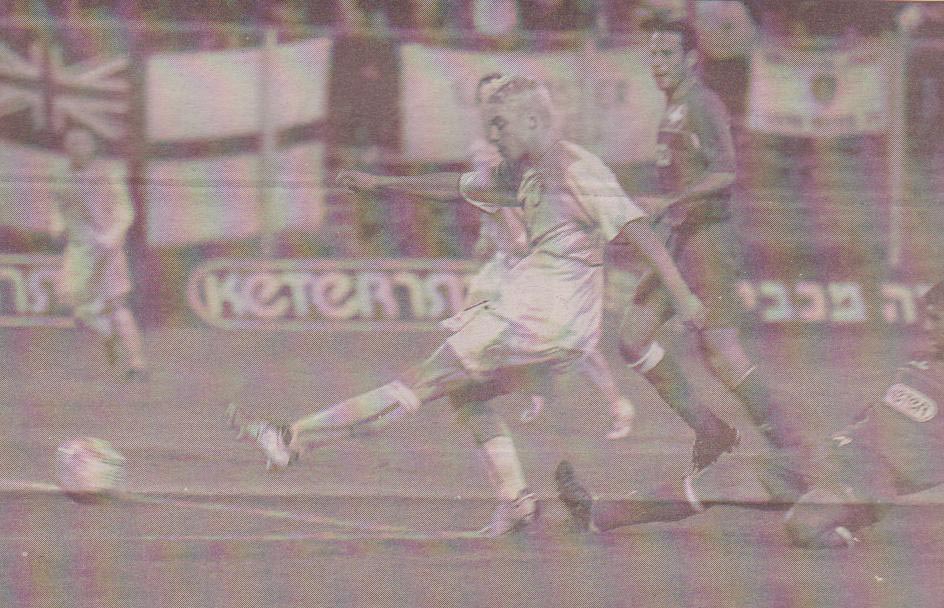 <![endif]> 
Alan Smith scores his first goal                                                                                              
<![if !vml]>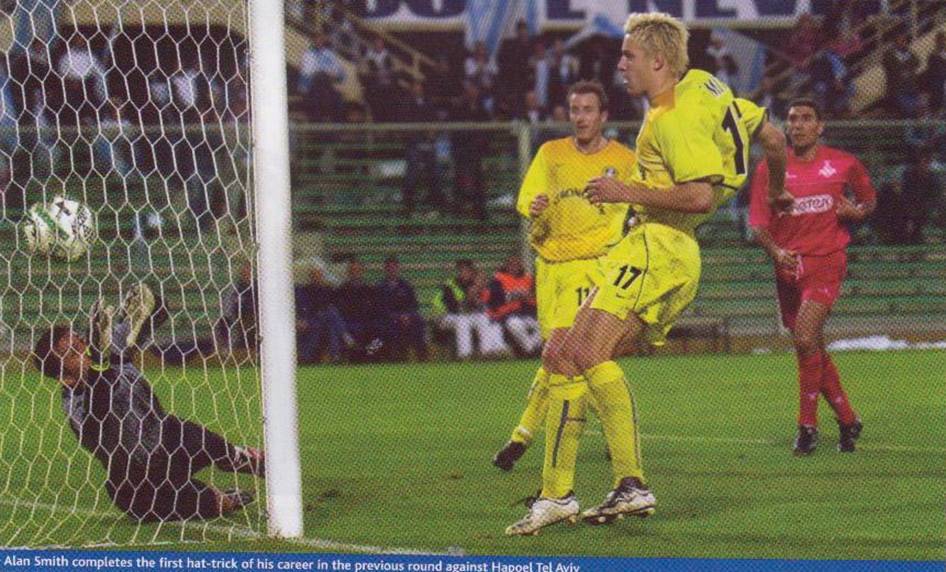 <![endif]> 
<![if !vml]>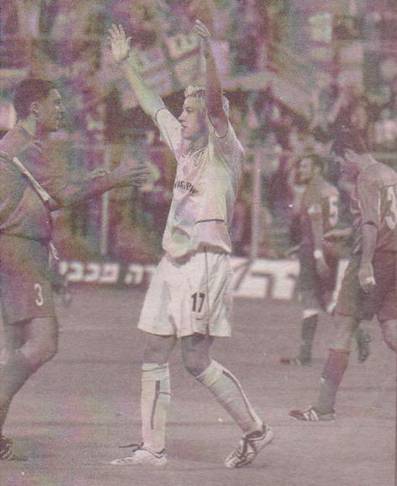 <![endif]>             <![if !vml]>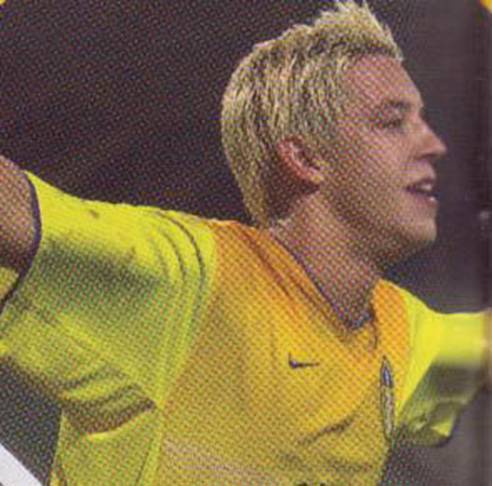 <![endif]>
Alan Smith celebrates his second goal                                                   Alan Smith celebrates his hat-trick goal
<![if !vml]>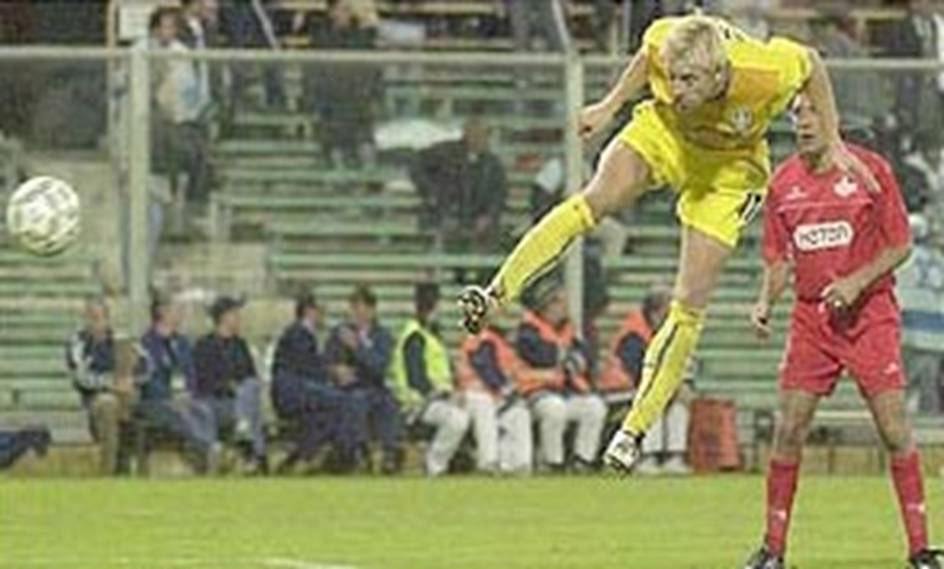 <![endif]> 
Alan Smith heads in his fourth goal
<![if !vml]>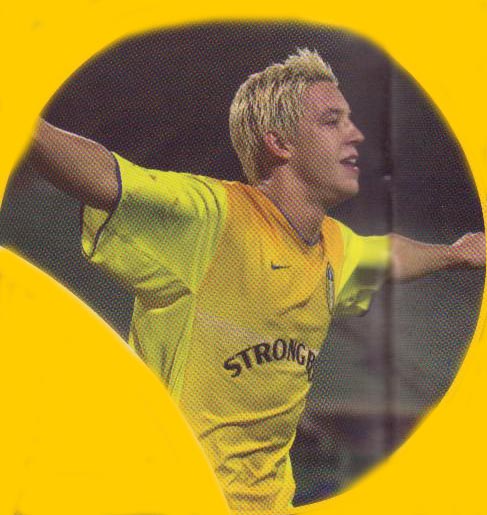 <![endif]>     <![if !vml]>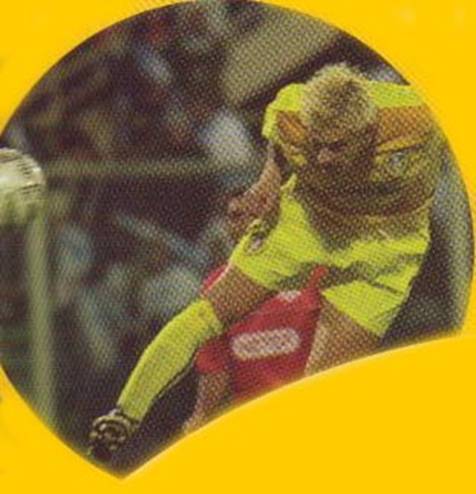 <![endif]>
Alan Smith celebrates his hat-trick goal                                                          Alan Smith heads in his fourth goal
<![if !vml]>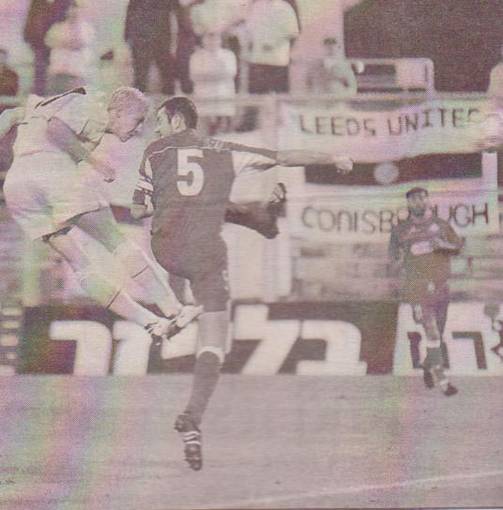 <![endif]>  <![if !vml]>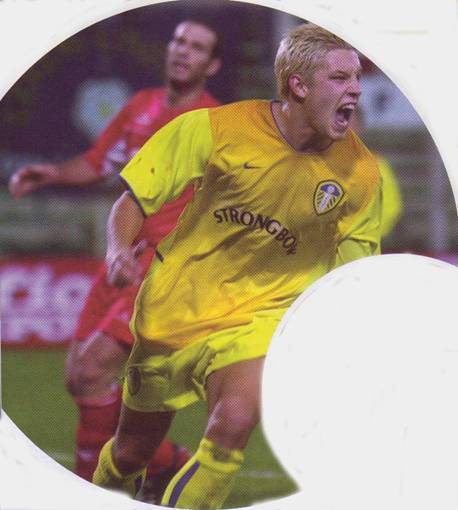 <![endif]>     
 Alan Smith heads his fourth goal                                                                           Alan Smith celebrates his fourth goal     
<![if !vml]>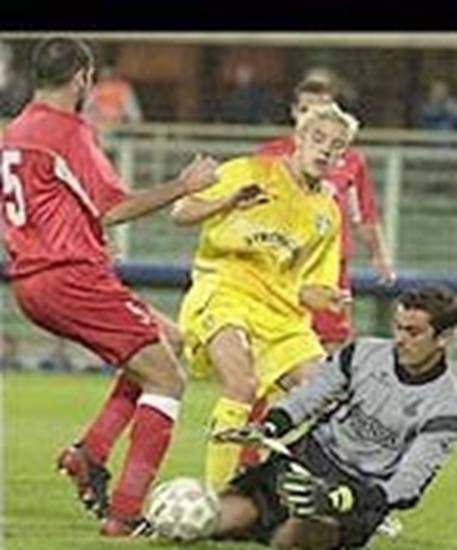 <![endif]>  <![if !vml]>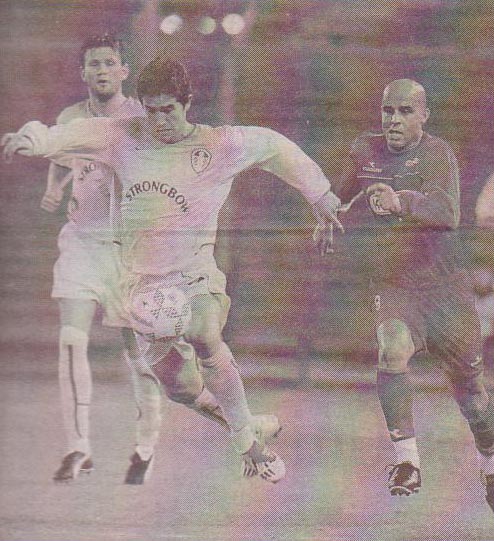 <![endif]>
Alan Smith is foiled by Shimon Gershon and Shavit Elimelech                Harry Kewell beats Benzion Luz
<![if !vml]>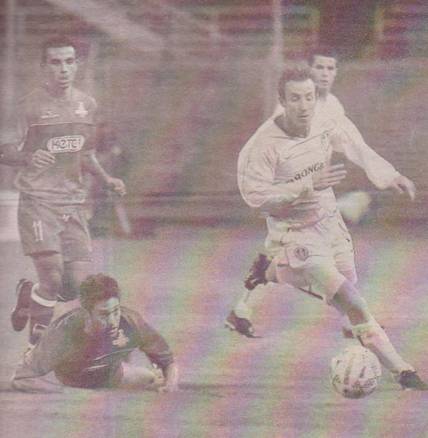 <![endif]>  <![if !vml]>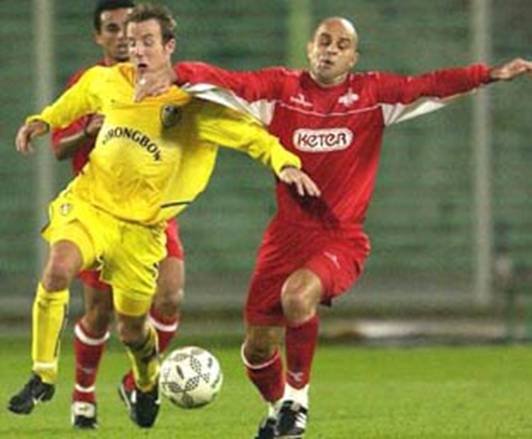 <![endif]>
Lee Bowyer beats the defence                                                            Lee Bowyer fights for possession with Benzion Luz
<![if !vml]>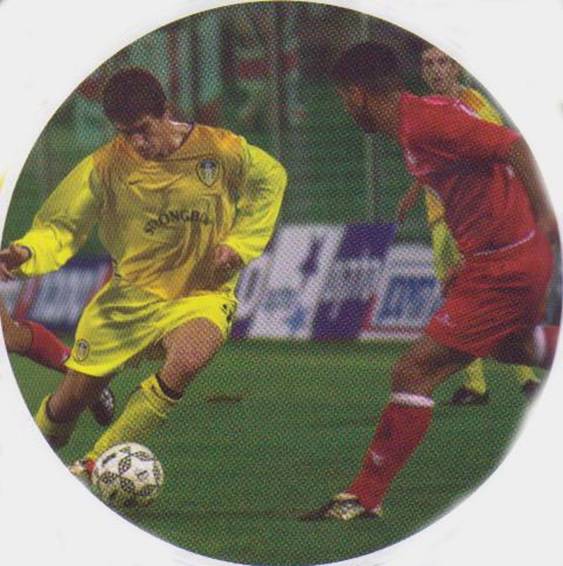 <![endif]>   <![if !vml]>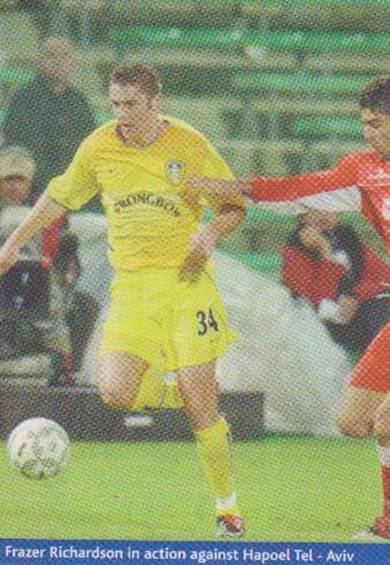 <![endif]> 
Harry Kewell takes on a Tel-Aviv defender
<![if !vml]>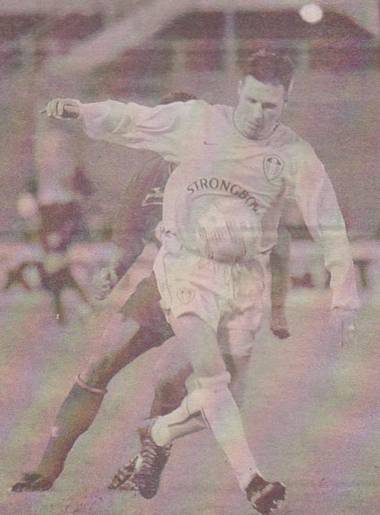 <![endif]>     <![if !vml]>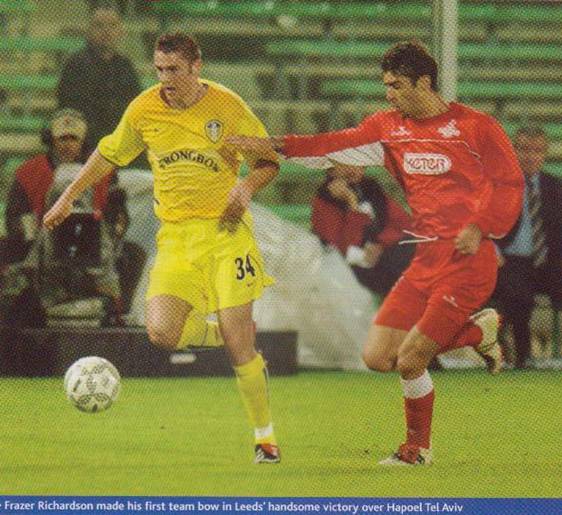 <![endif]>
Nick Barmby shields the ball
Players:
<![if !vml]>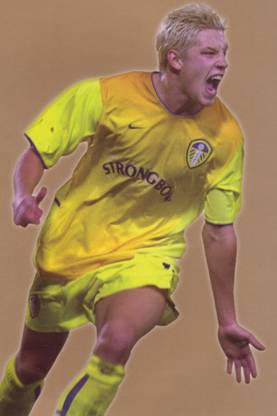 <![endif]> <![if !vml]>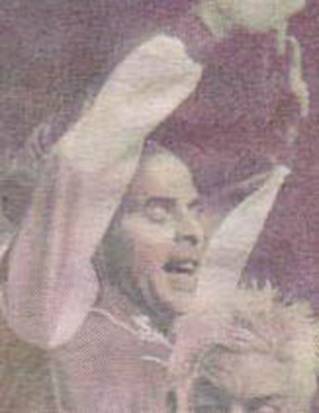 <![endif]>     <![if !vml]>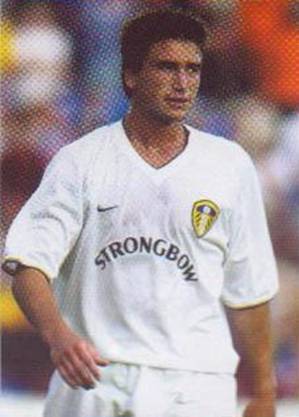 <![endif]>  
Alan Smith scored all four Leeds goals while Josef Abukasis scored for Hapoel Tel-Aviv         Harry Kewell's interplay resulted in two
                                                                                                                                                            goals for Alan Smith
<![if !vml]>

<![endif]> <![if !vml]>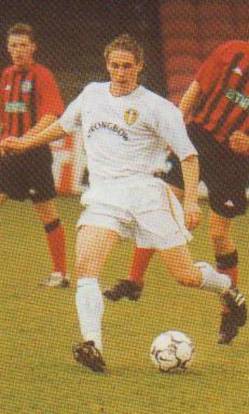 <![endif]> <![if !vml]>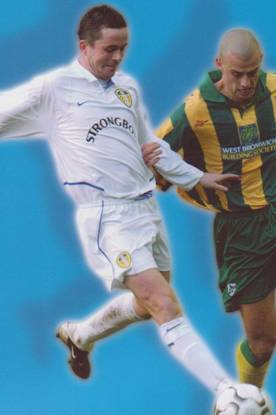 <![endif]> <![if !vml]>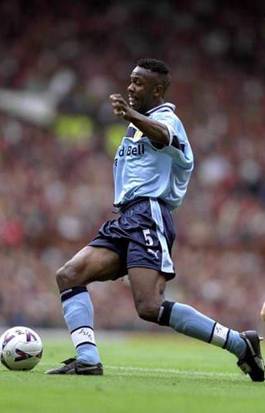 <![endif]>
United gave substitute debuts to Fraser Richardson and            They replaced Gary Kelly and the injured Lucas Radebe on the hour mark
Matthew Kilgallon
<![if !vml]>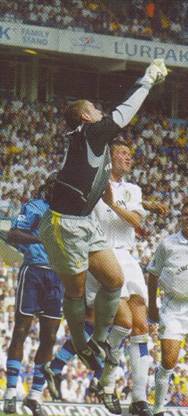 <![endif]>  <![if !vml]>

<![endif]>  <![if !vml]>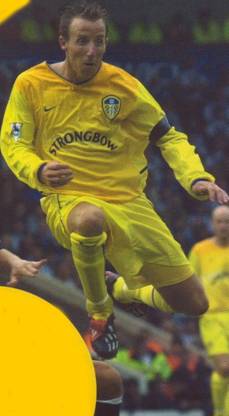 <![endif]>  <![if !vml]>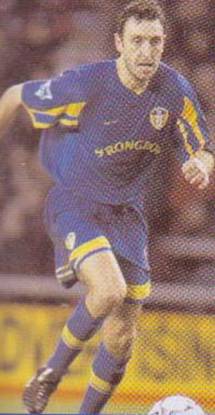 <![endif]>  <![if !vml]>

<![endif]>
Paul Robinson made two        Eirik Bakke's good     Lee Bowyer was strong in midfield and Jason Wilcox and Nick Barmby patrolled the flanks
outstanding saves                   work made the                  
                                                 first goal                                                                                
<![if !vml]>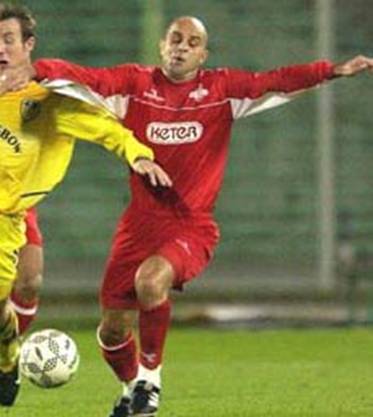 <![endif]>
Benzion Luz came on as a substitute for Hapoel