<![if !vml]>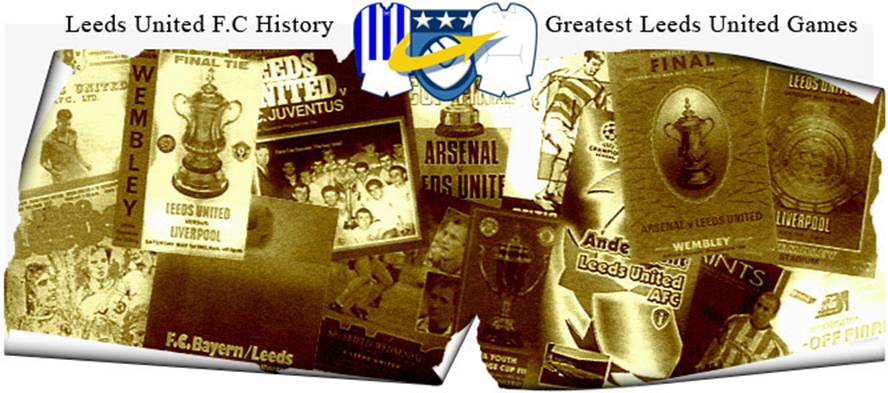 <![endif]>
Date: Saturday, 14th November 1998.
Venue: Anfield, Liverpool.
Competition: English Premier League.
Score: Liverpool 1 Leeds United 3
Scorers: Liverpool: Fowler (pen). Leeds United: Smith, Hasselbaink (2).
Attendance: 44,305.
Teams:
<![if !vml]>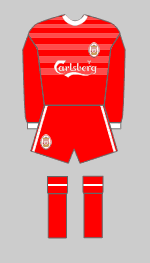 <![endif]><![if !vml]>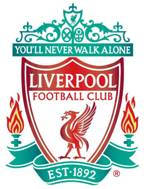 <![endif]>
Liverpool: James; Heggem, Carragher, Staunton, Bjornebye; Thompson, Redknapp, Ince, Berger; Fowler, Riedle (Leonhardsen). Unused Subs: Kvarme, Babb, Murphy, Friedel.
<![if !vml]>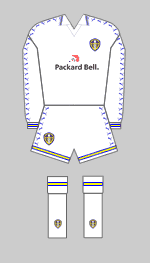 <![endif]><![if !vml]>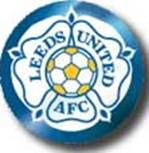 <![endif]>
Leeds United: Martyn; Halle, Hiden, Molenaar, Woodgate, Harte; Hopkin, Bowyer, Kewell; Wijnhard (Smith), Hasselbaink.Unused Subs: Ribeiro, Haaland, Wetherall, Robinson.
Referee: Mr D. Gallagher (Banbury).
Hundreds of Liverpool fans streaming out of Anfield in despair before the end of the game is not a sight Leeds United have witnessed in their many visits down the years. But it happened this time as United's latest young gun, Alan Smith, along with the more experienced Jimmy-Floyd Hasselbaink, shot the Reds down in flames with a sensational late assault.
United had found Anfield to be a graveyard for their hopes, having won only one league game there in the past twenty-six years, and they looked to be heading for another defeat when Robbie Fowler stroked in a penalty to give Liverpool a sixty-eighth minute lead. Leeds, who had knocked the ball around in encouraging fashion in the first half, stuck to their task and when manager David O'Leary made the decision to send on Leeds-born Alan Smith in place of the ineffective Clyde Wijnhard after seventy-six minutes, the gamble paid off handsomely.
Since he took charge of the team affairs at Elland Road, O'Leary had not been slow to pin his faith in youth, and three minutes after coming on, and with his first touch of the ball, Smith had scored a debut goal to hoist his side back on level terms. It could hardly have been a better start to a first team career for the lad who had celebrated his eighteenth birthday only three weeks previously and his strike, a coolly taken low shot from sixteen yards after David Hopkin's shot had been blocked, proved to be the inspiration for United to go on to a particularly satisfying victory.
Not surprisingly, his manager was beaming afterwards, "I have seen him develop over the two years that I have been at the club and have been wanting to give him a go in the first team", said O'Leary. "But I wasn't brave enough to put him on from the start at Liverpool. I wouldn't say that putting him on as a substitute was a genius decision on my part but I am glad I did. To make your debut in such a wonderful stadium as Anfield and to score as well is special and having his father there to see it all is something to cherish. When I played with Arsenal and we won the title at Anfield, my father was there to see it and it was a proud moment."
Alan Smith's equaliser inspired United and Jimmy-Floyd Hasselbaink certainly drew encouragement from it as he burst into life and came up with the perfect answer to recent criticism of his form with a stunning double blast. Suddenly all his old sharpness was in evidence as he determinedly and skillfully carved up Liverpool's hesitant and disorganised defence to hammer in goals, with his left foot in the eighty-first minute and his right foot minutes later.
United's only other league victory at Anfield in the past twenty-six years was a 1-0 success in the 1994-95 season when Brian Deane scored, but in their three following visits United had lost heavily conceding twelve goals while managing to score just one.
Liverpool were going through a depressing patch and were without Steve McManaman, tormentor in chief of United in those recent encounters, and England striker Michael Owen, but United's victory was richly satisfying for the players and sweet music to the ears of their fans.
With five players aged twenty-one or under on the field at the end this triumph was all the more satisfying for United and their recently appointed boss, but for Frenchman Gerard Houllier, in sole charge of the Reds for the first time following the mid-week departure of Roy Evans, it was a nightmare. This had been Liverpool's third home defeat in eight days following a 2-1 league defeat by Derby County and a 3-1 Worthington Cup triumph by Tottenham Hotspur in mid-week and Houllier admitted that they were too frail mentally and must stick together. He claimed that Liverpool should have had a second penalty when Jonathan Woodgate brought down David Thompson just before United broke away for Smith's goal. "The referee's decision not to whistle when Thompson was brought down changed the game." He said.
Referee Dermot Gallagher, who had awarded Liverpool a penalty in the sixty-eighth minute when Nigel Martyn charged out and flattened Karl-Heinz Riedle. Had a good view of the later incident and saw nothing wrong. "If that is what they are claiming, then it's a sorry state of affairs," O'Leary retorted.
<![if !vml]>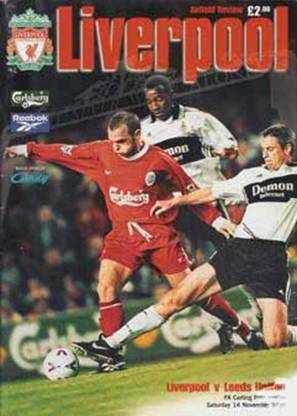 <![endif]>
Match Action:
<![if !vml]>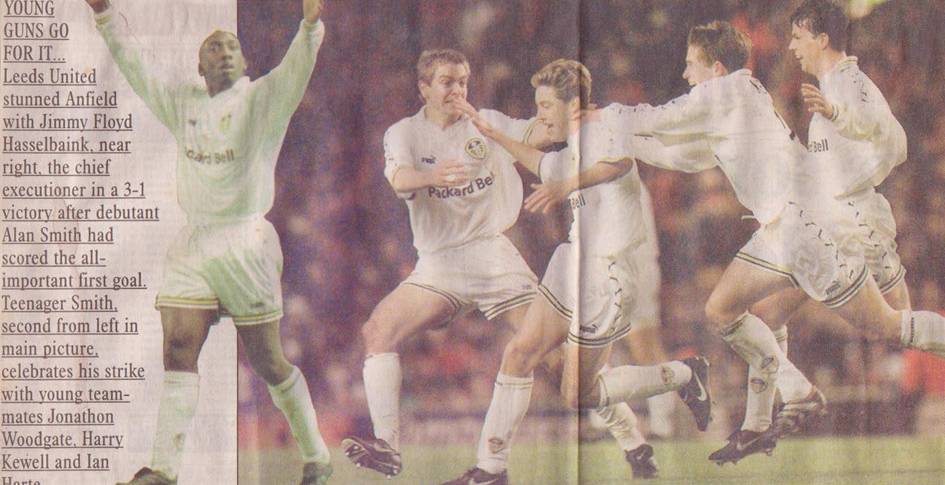 <![endif]> 
<![if !vml]>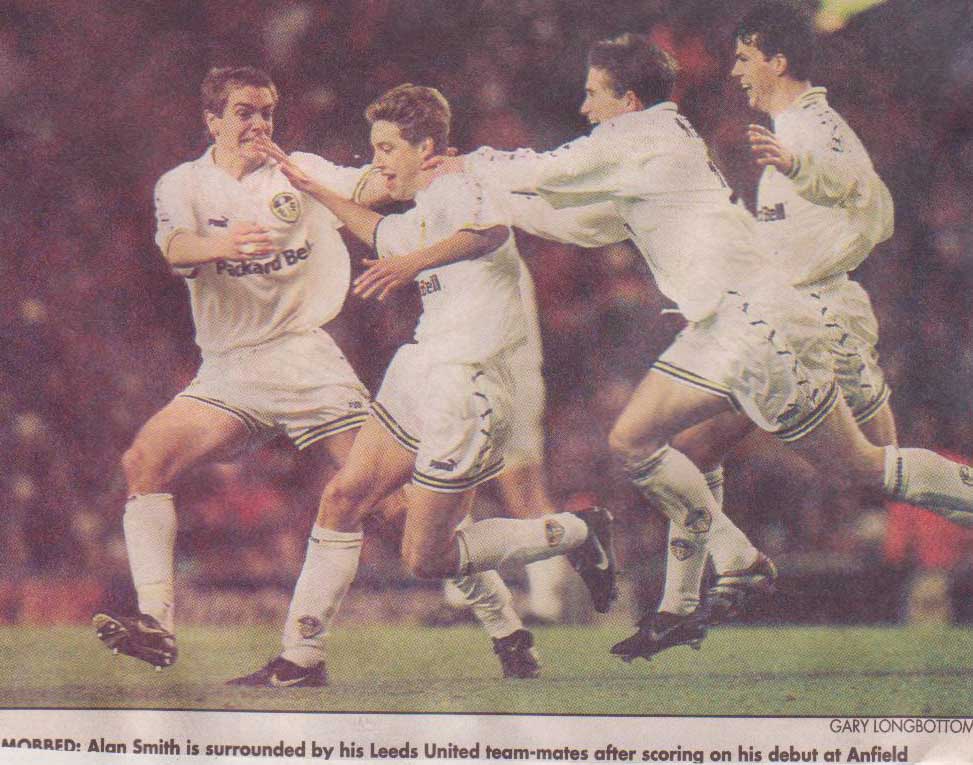 <![endif]> 
<![if !vml]>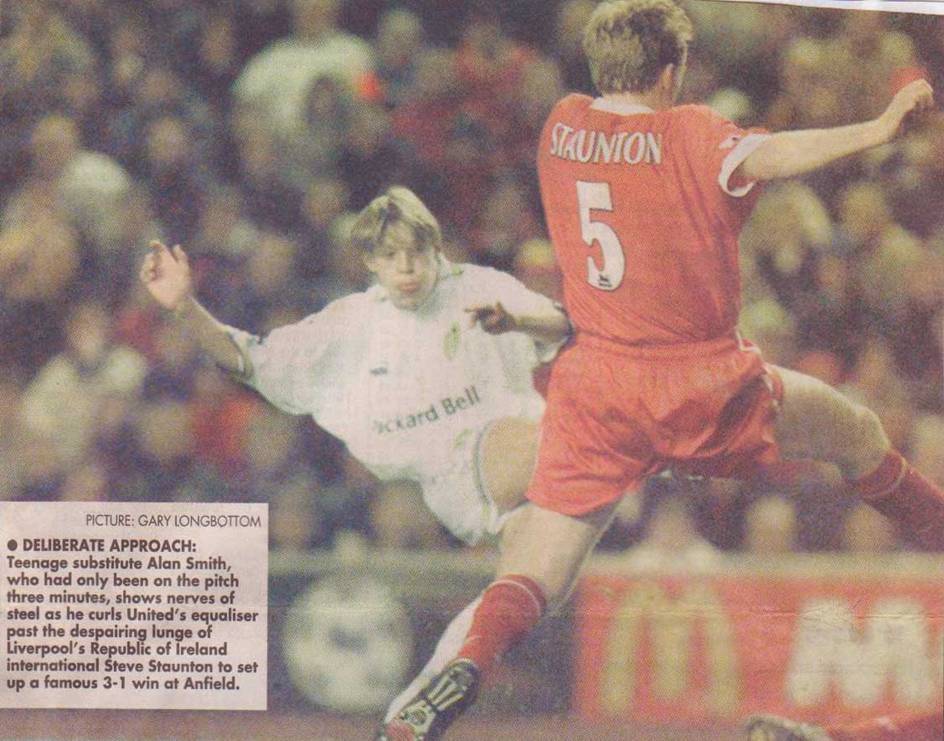 <![endif]> 
<![if !vml]>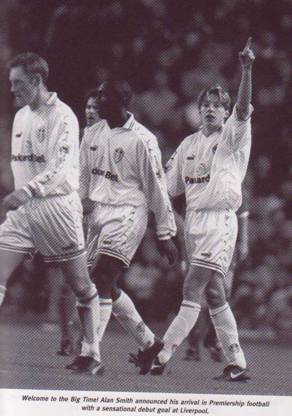 <![endif]> <![if !vml]>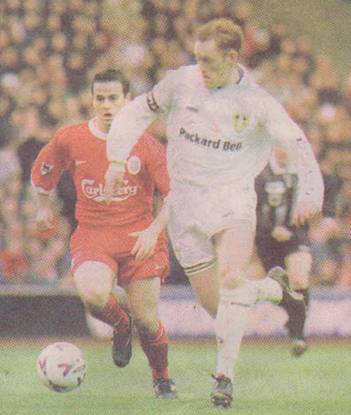 <![endif]> <![if !vml]>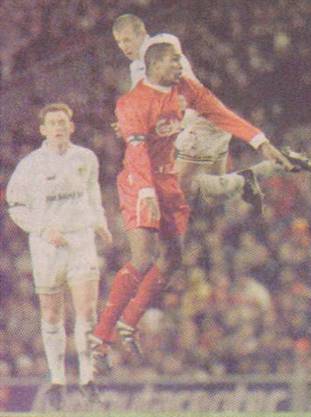 <![endif]>
                                                                           David Hopkins leaves David Thompson                       David Hopkins watches Lee Bowyer and Paul
                                                                           in his wake                                                                       Ince go up for a high ball
<![if !vml]>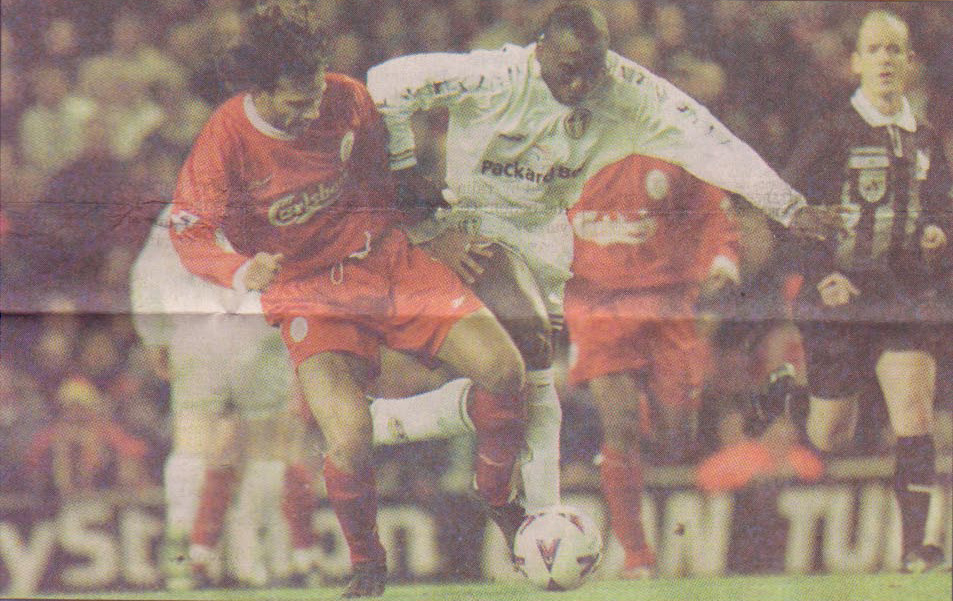 <![endif]>
Jimmy-Floyd Hasselbaink rounds Patrik Berger
<![if !vml]>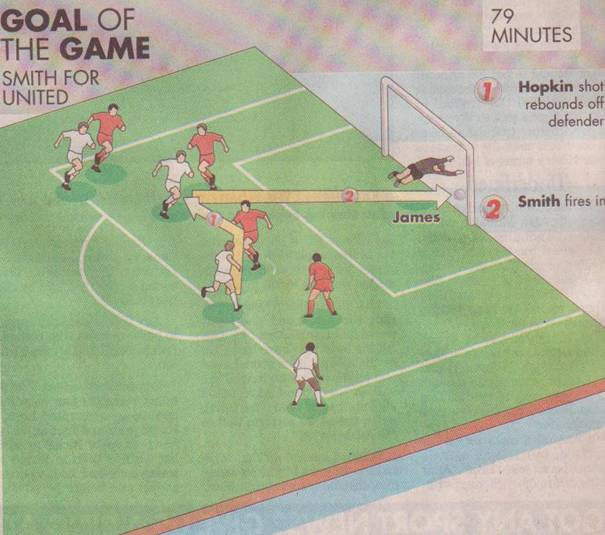 <![endif]>      <![if !vml]>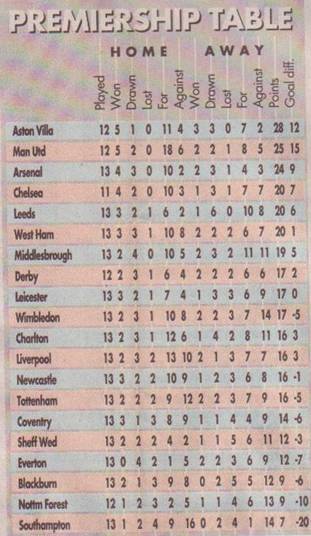 <![endif]>
Teams:
<![if !vml]>

<![endif]>
Leeds United: 1998-99
Back Row: Derek Lilley, Jonathan Woodgate, Lee Matthews, David Wetherall, Mark Beeney,
Nigel Martyn, Robert Molenaar, Gunnar Halle, David Hopkin, Andy Gray.
Middle Row: Eddie Gray (Coach) Ian McNeill (Chief Scout), Alan Maybury, David Robertson,
Clyde Wijnhard, Lee Sharpe, Jimmy-Floyd Hasselbaink, Danny Granville, Mark Jackson,
Stephen McPhail, David Swift (Physio), David O'Leary (Assistant Manager), Jeremy Fenn (Director).
Front Row: Paul Shepherd, Harry Kewell, Ian Harte, Bruno Ribeiro, Lucas Radebe,
Peter Ridsdale (Director), George Graham (Manager), Chris Akers (Director), Alf-Inge Haaland,
Martin Hiden, Gary Kelly, Tommy Knarvik, Lee Bowyer.
<![if !vml]>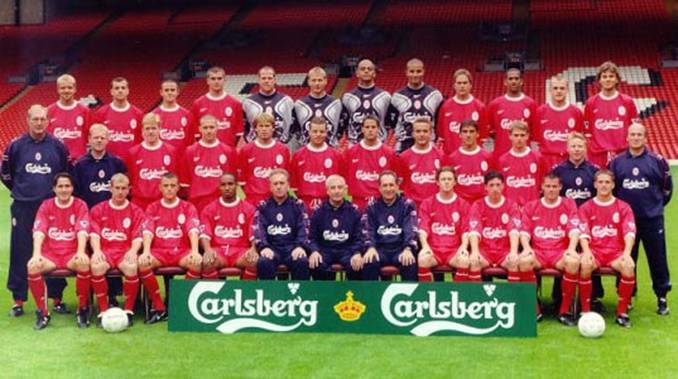 <![endif]>
Liverpool: 1998-99
Back Row: Rob Jones, Steve Harkness, David Thompson, Dominic Matteo, Brad Friedel,
Jorgen Nielson, Tony Warner, David James, Jason McAteer, Phil Babb, Danny Murphy,
Patrik Berger.
Middle Row: ? (Coach), ? (Coach), Steve Staunton, Shaun Dundee, Bjorne Tore Kvarme,
Stig Inge Bjornebye, Jamie Redknapp, Vegard Heggem, Karl-Heinz Reidel,
Haukur Ingi Gudnason, Sammy Lee (Coach), ? (Coach).
Front Row: Oyvind Leonardsen, Gareth Roberts, Steven Gerrard, Paul Ince, ? (Coach),
Roy Evans (Manager) Gerrard Houillier (Manager), Steve McManaman, Robbie Fowler,
Jamie Carragher, Michael Owen.
Players:
<![if !vml]>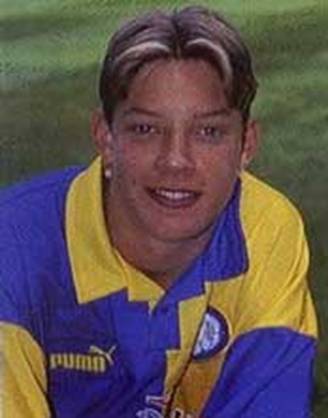 <![endif]> <![if !vml]>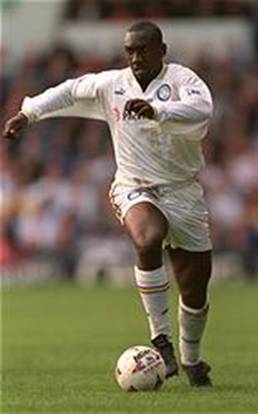 <![endif]>   <![if !vml]>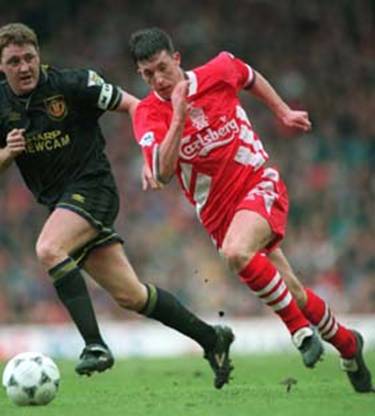 <![endif]>
Alan Smith and Jimmy-Floyd Hasselbaink (2) scored for Leeds while future United star Robbie Fowler scored from the spot in reply
<![if !vml]>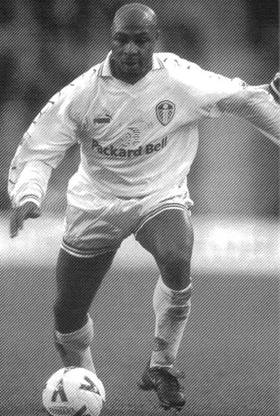 <![endif]>    <![if !vml]>
<![endif]>                         <![if !vml]>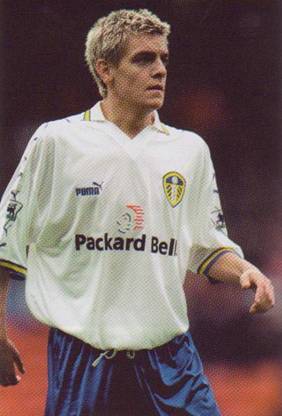 <![endif]> 
Clyde Wijnhard was substituted and David Hopkin's shot set up the goal                                    Jonathan Woodgate conceded the penalty
<![if !vml]>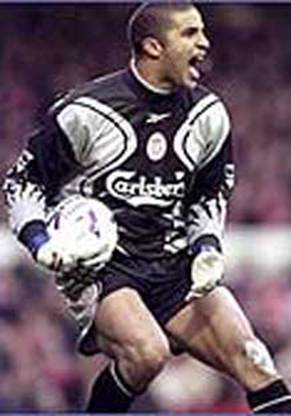 <![endif]>   <![if !vml]>
<![endif]> <![if !vml]>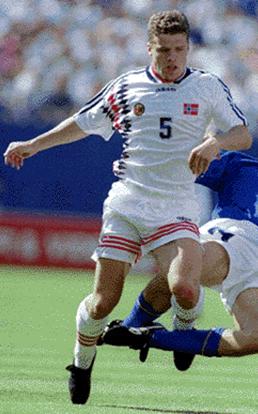 David James was in goal for Liverpool. Vegard Heggem and Stig Inge Bjornebye were the full-backs
<![if !vml]>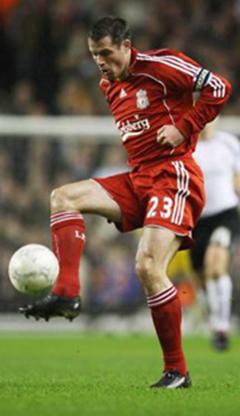 <![endif]> <![if !vml]>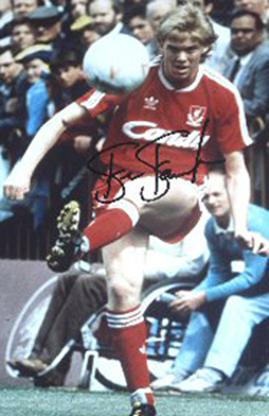 <![endif]>                             <![if !vml]>
<![endif]>   
Jamie Carragher and Steve Staunton were the central defence                                             Karl-Heinz Riedle partnered Robbie Fowler in attack.
<![if !vml]>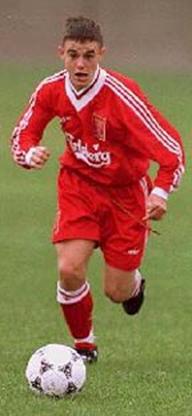 <![endif]>  <![if !vml]>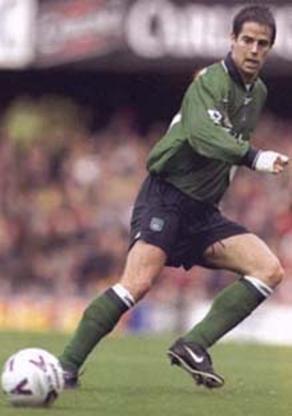 <![endif]>  <![if !vml]>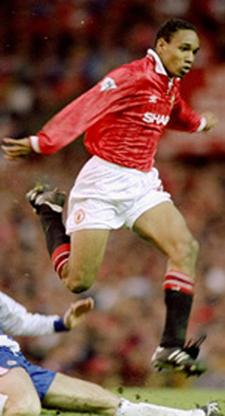 <![endif]>  <![if !vml]>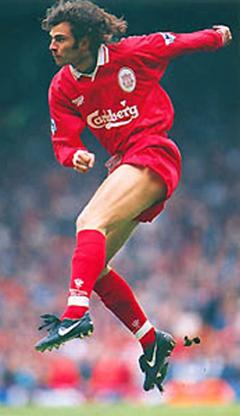 <![endif]>
David Thompson, Jamie Redknapp, Paul Ince and Patrik Berger were in midfield
<![if !vml]>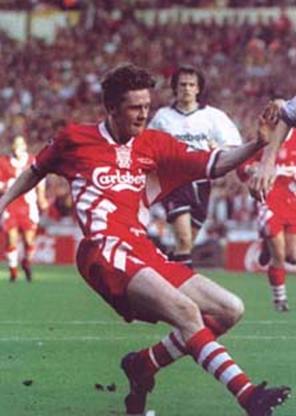 <![endif]> <![if !vml]>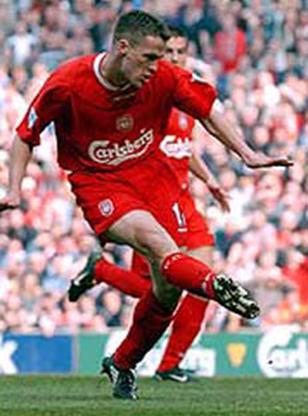 <![endif]>  <![if !vml]>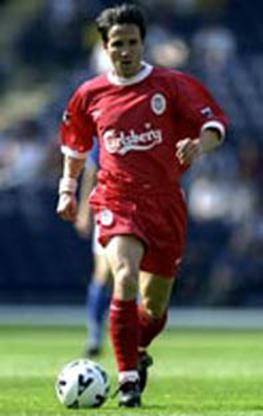 <![endif]>
  Steve McManaman and Michael Owen were noticeable absentees                                          Oyvind Leonhardsen was substitute.