<![if !vml]>
<![endif]>
Date: Saturday, 14th January 1933.
Venue: St James' Park, Newcastle.
Competition: F.A Cup Third Round.
Score: Newcastle United 0 Leeds United 3.
Scorers: Newcastle United: Nil. Leeds United: Hydes (3).
Attendance: 47,554.
Teams:
<![if !vml]>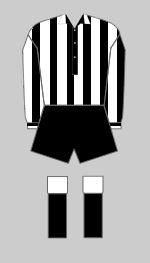 <![endif]> <![if !vml]>

<![endif]>
Newcastle United: Burns; Nelson, Fairhurst; Bell, Betton, Murray; Cape, Boyd, Allen, McMenemy, Dryden.
<![if !vml]>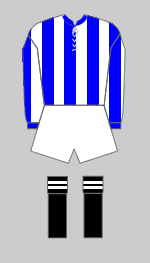 <![endif]> <![if !vml]>

<![endif]> 
Leeds United: Potts; G. Milburn, J. Milburn; Edwards, Hart, Copping; Mahon, Hydes, Keetley, Furness, Cochrane.
Referee: E. Pinkston (Warrington).
F.A. Cup Kings Newcastle, who had swept to success against Arsenal at Wembley seven months earlier, were expected to see off Leeds with little trouble in their first defence of the Cup. The previous month had seen newly-promoted Leeds crash 3-1 at St James' Park and there had been little in their recent form to suggest they could gain any reward from their Third Round tie.
The Geordies were without three of their star players in the form of Right Half Roddie McKenzie, Inside Right Jimmy Richardson and Left Winger Tom Lang, who were flu' victims, but the Newcastle Manager, Andy Cunningham, did not use that as an excuse as his team were outclassed in every department by an impressive Leeds team, with Centre Forward Arthur Hydes grabbing a brilliant hat-trick to leave Cup-holders Newcastle out of the Cup in there first game in its defence..
Leeds, who had stayed overnight in Whitley Bay, were soon under the hammer as Newcastle made their traditional thunderous start. But with inside-left Billy Furness setting up some clever counter-attacks, Leeds took control and made the most of their possession by stunning the Cup-holders with two goals from Arthur Hydes in three minutes midway through the first half. The opener came in the twenty-fifth minute when Tom Cochrane floated the ball over for Charlie Keetley to knock it back towards goal. Goalkeeper Michael Burns could only push the ball out and Arthur Hydes netted from close range. Two minutes later it was again Tom Cochrane who started the threat with a fine run down the left and his cross was once again not collected by Burns and Arthur Hydes was on hand to head through a crowd of players for his and United's second goal.
Burns may have been at fault for the two goals but he soon redeemed himself by saving bravely from Charlie Keetley and Willis Edwards as Leeds turned their dominance into pressure on the Newcastle goal. David Fairhurst was forced into a goal-line clearance to prevent Leeds going into the break with a three goal lead, but he was only delaying the inevitable, as Leeds continued to control the game and easily repelled any Geordie attack, even though it contained former Leeds player Jack Allen, while the visitors quickly hit the home side on the break with lightening raids.
With a two goal lead under their belts, Leeds, responding to the intelligent promptings of Billy Furness, played some superbly controlled football. Wingers Tom Cochrane and Johnny Mahon beat their opponents at will while the Newcastle attacks floundered on the redoubtable half-back line of Willis Edwards, Ernie Hart and Wilf Copping.
A third goal duly arrived in the seventy-ninth minute when a brilliant feint by Furness put Cochrane down the wing and his cross was met by Hydes who completed a memorable hat-trick.
The Yorkshire Post said: "Furness, for all-round cleverness and the tremendous amount of work he did an outstanding figure. But the whole Leeds line-up was in wonderful form with ball-control and combination of a high order. Only a super show by Michael Burns prevented Leeds from piling up more goals, as Furness continued his brilliant scheming and the wingers Cochrane and Mahon ran the Newcastle defence ragged".
It was an outstanding victory for Leeds, but the headlines of the day were stolen by little Walsall who beat the mighty Arsenal 2-0 as both of the previous year's finalists fell at the first hurdle.
Players:
<![if !vml]>
<![endif]>      <![if !vml]>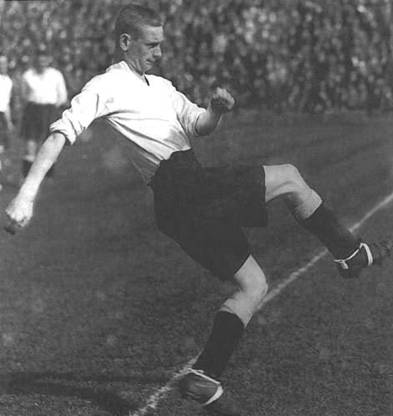 <![endif]>                          
Newcastle United Centre Forward Johnny Allen    Leeds United Inside Right Arthur Hydes scorer of all
scorer of both goals in their Cup Final 2-1            three goals in LUFC's surprise Cup win
victory over Arsenal
<![if !vml]>

<![endif]>              <![if !vml]>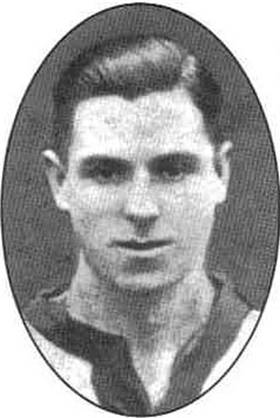 <![endif]>          <![if !vml]>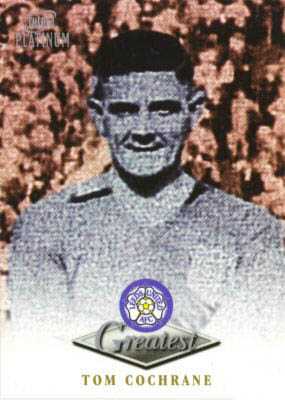 <![endif]>
Right Winger Johnny Mahon, Scheming Inside Left Billy Furness and dangerous Left Winger Tom Cochrane