<![if !vml]>
<![endif]>
Date: Wednesday, 13th September 2000.
Venue: Nou Camp Stadium, Barcelona, Spain.
Competition: ECL, Group H: Match 1.
Score: FC Barcelona 4 Leeds United 0.
Scorers: FC Barcelona: Rivaldo, F. De Boer, Kluivert (2). Leeds United: Nil.
Attendance: 85,000.
Teams:
<![if !vml]>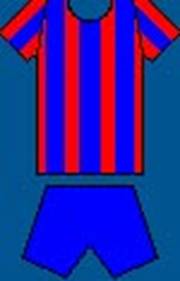 <![endif]> <![if !vml]>

<![endif]>
FC Barcelona: Dutruel; F. De Boer, Abelardo, Cocu (Petit), Sergi; Gerard, Dani (De La Pena), Overmars; Simao, Kluivert, Rivaldo (Alfonso). Unused Subs: Arnau, Reiziger, Santamaria, Fernando.
<![if !vml]>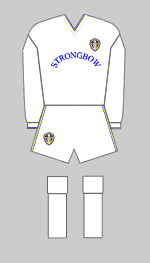 <![endif]><![if !vml]>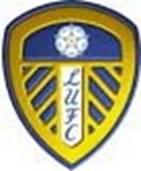 <![endif]>
Leeds United: Martyn; Kelly, Duberry, Radebe (Hay), Mills; Dacourt, Bowyer, McPhail (Hackworth), Harte; Smith, Bridges. Unused Subs: Huckerby, Jones, Burns, Evans, Robinson.                            
Referee: Markus Merk (Germany).
A depleted United team were thrown into the cauldron of the Nou Camp and no one was surprised when FC Barcelona triumphed 4-0 as United fought to the death much to the anger of the top 'Barca' players who expected them to lie down meekly, rather than tackle like tigers despite being totally outclassed and outplayed. Manager O'Leary opted for a 4-4-2 formation with Danny Mills filling in at left back to answer the threat of Portuguese speed merchant Simao, while Ian Harte was pushed up into left midfield. Lacking the services of internationals Harry Kewell, David Batty, Jason Wilcox, Mark Viduka, Jonathan Woodgate and Eirik Bakke, United were always going to struggle against arguably the best team in Europe that just bristled with internationals and world class performers.
It was a breathtaking display of football played at a swagger by a Spanish giant, which believed it would be crowned Champions of Europe in that season, and they gave United a full appraisal of how tough it was at the top. Barcelona simply oozed class and had United chasing shadows all night in the sultry Spanish evening as the home team had the lion's share of possession and used it with precision passes and going into overdrive at will. Barcelona had a formidable all-round look and it was important for Leeds not to be overawed and concede in the early stages.
As early as the second minute Rivaldo required extensive treatment after crumbling under a challenge from Alan Smith and no sooner had the Brazilian returned to the action than Olivier Dacourt sent him crashing. Marc Overmars had Nigel Martyn at full stretched with a good effort but when Simao's corner came across Danny Mills cleared the lines with a fine header. After seven minutes Philip Cocu shot well over before United's worst fears were realised in the tenth minute when Simao picked out Rivaldo in the box and the reigning World and European player of the year turned Michael Duberry inside out before rifling a blistering left foot drive into the bottom corner. On fifteen minutes Barcelona should have doubled their lead when Marc Overmars nipped past Gary Kelly and cut the ball back for Dani, but his well struck shot was just over. Four minutes later the second goal arrived, Olivier Dacourt again tripped Rivaldo twenty-five yards out and Frank De Boer's magnificently struck free-kick bent over the wall and into the net off the underside of the crossbar.
Gerard twisted and turned through three tackles before unleashing a shot which Nigel Martyn was lucky to keep out with his legs. Three minutes before the break Danny Mills was booked after a lunging tackle on Simao, a sign of frustration as Leeds struggled to even get a touch of the ball. United did carve out a chance in the first minute of the second half when Michael Bridges was put in possession wide on the right by Olivier Dacourt and his great cross came over for the unmarked Ian Harte to put the final touch, but he didn't connect properly and Richard Dutruel was able to keep it out. Patrick Kluivert was just as guilty at the other end as he was clear through but shot straight at Nigel Martyn. Alan Smith found himself in the referee's book after a challenge which ceased Philip Cocu's participation in the game and Emmanuel Petit took his place nine minutes into the second half. Chances were arriving thick and fast for Barcelona and Nigel Martyn's ability and the Spanish attackers' inaccuracies meant no further addition to the score but it was entirely one-way traffic.
There were two substitutions in the seventy-third minute as Tony Hackworth made his Leeds debut when he came on for Stephen McPhail while Alfonso replaced Rivaldi for Barcelona. The Catalanians immediately increased their lead as Simao fed Patrick Kluivert who nipped in front of Duberry to send the ball spinning past Nigel Martyn and into the net. United had a couple of chances which were missed with Lee Bowyer having the easiest but shooting wildly high wide and not very handsome. At the other end the hosts showed them how it should be done as Ivan De La Pena picked out Patrick Kluivert on the right of the box with an exquisite pass and the Dutchman crashed the ball home before Danny Mills and Lucas Radebe could get near him. To add to their woes just on full-time Lucas Radebe was stretchered off with his neck in a brace after collapsing subsequent to a heading duel.
<![if !vml]>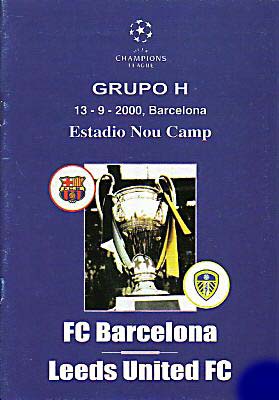 <![endif]> <![if !vml]>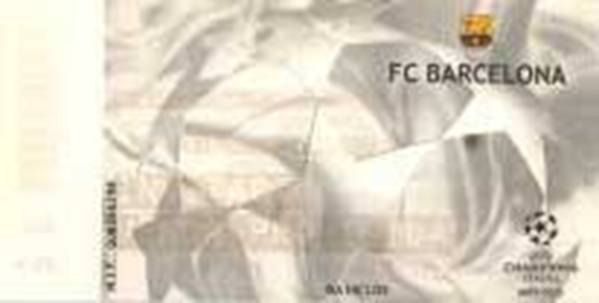 <![endif]>
Match Action:
<![if !vml]>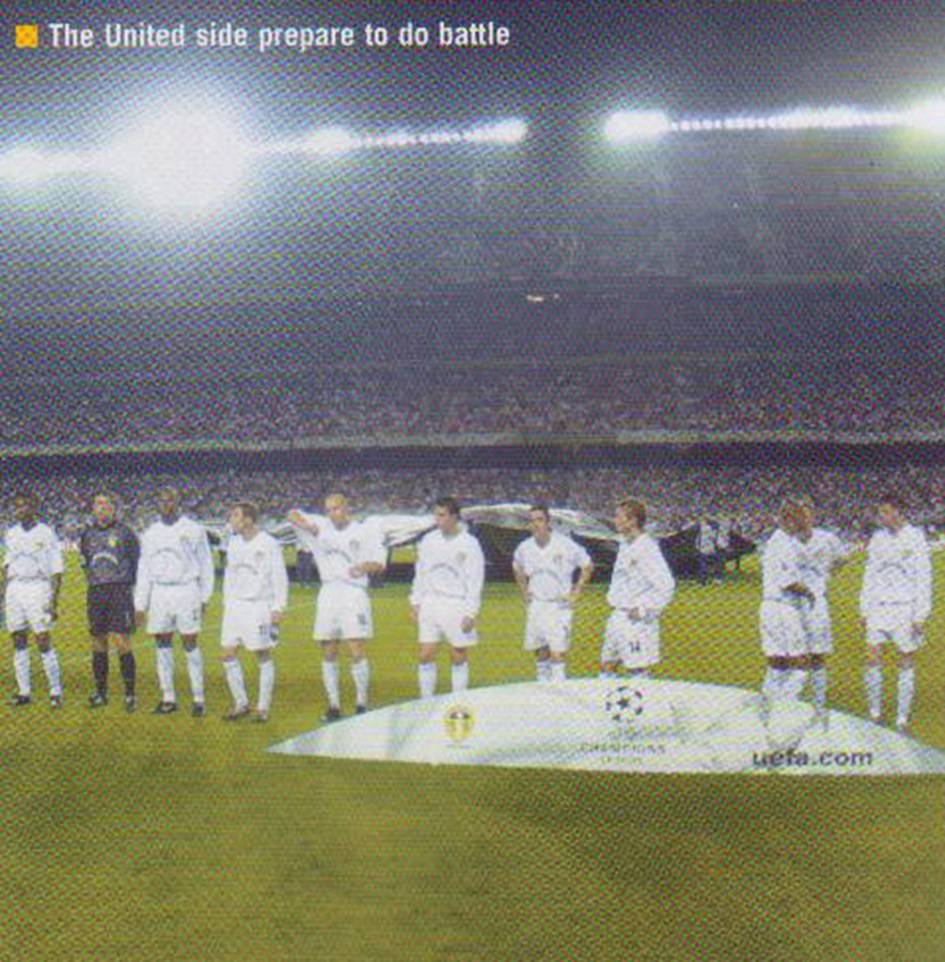 <![endif]>
<![if !vml]>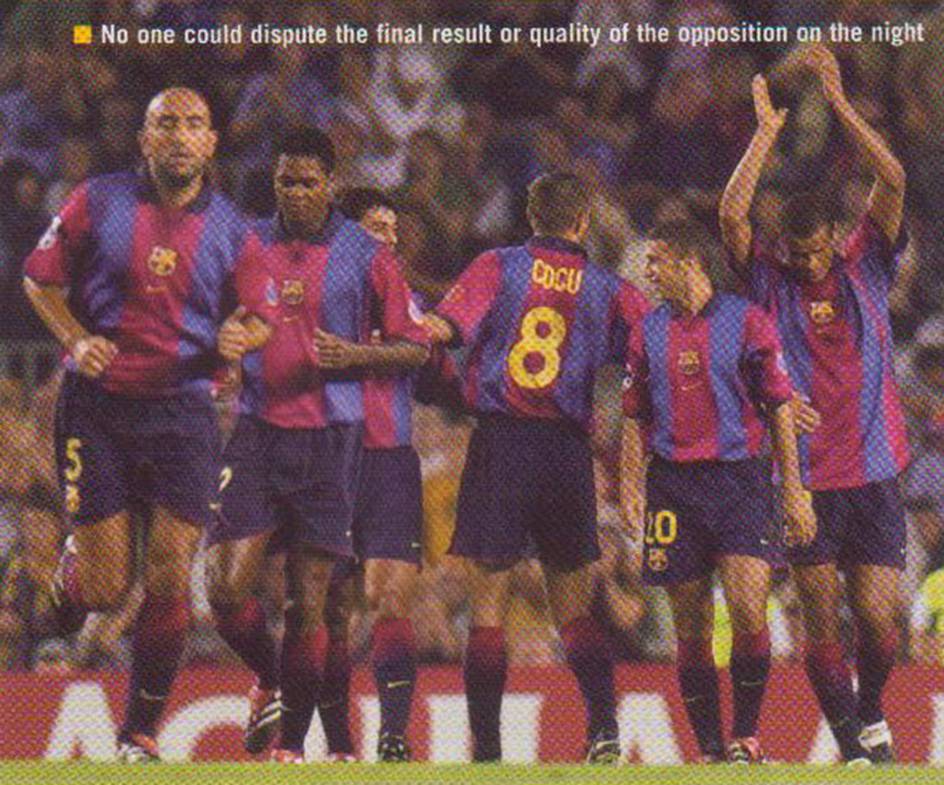 <![endif]>
<![if !vml]>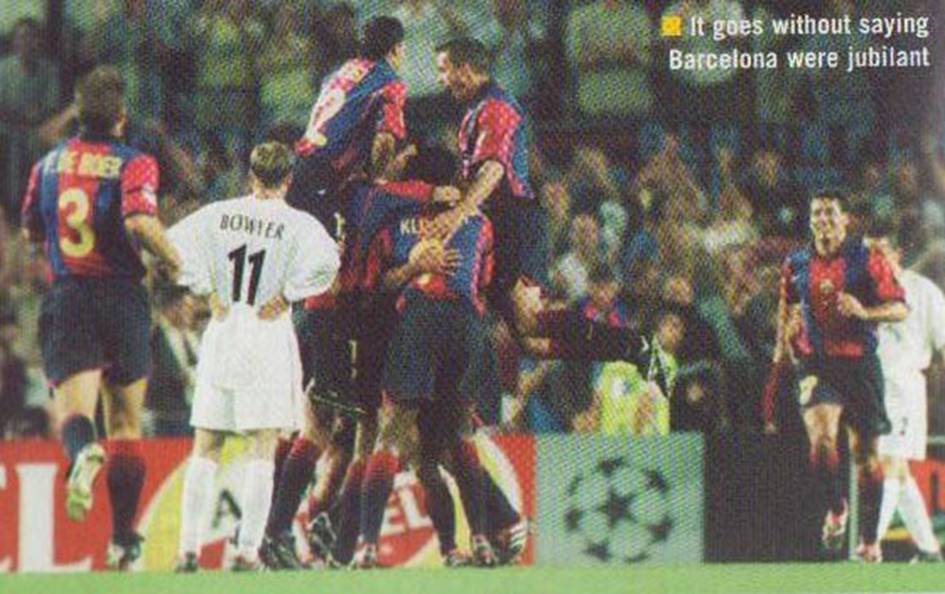 <![endif]>
<![if !vml]>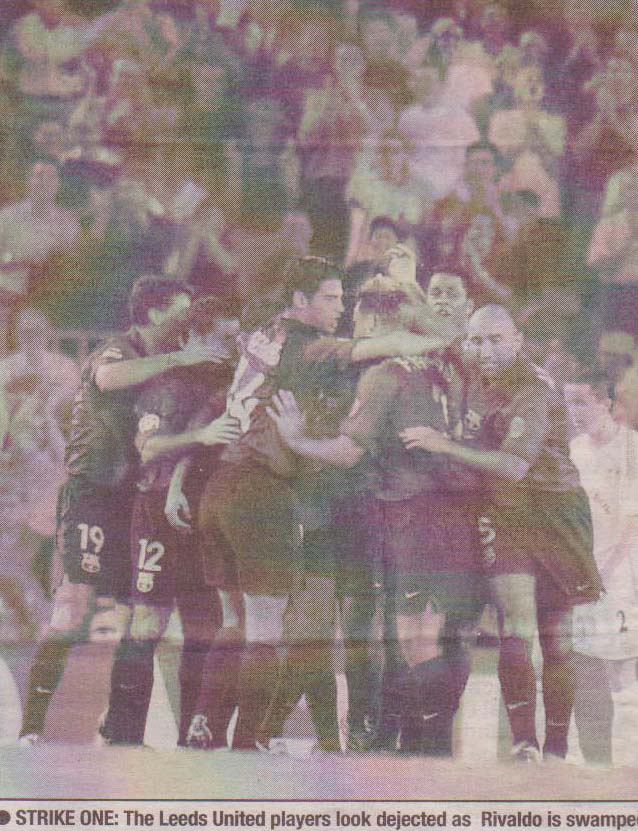 <![endif]> <![if !vml]>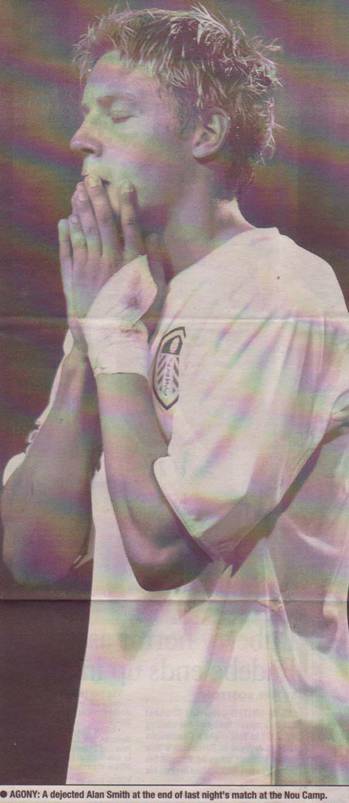 <![endif]>
<![if !vml]>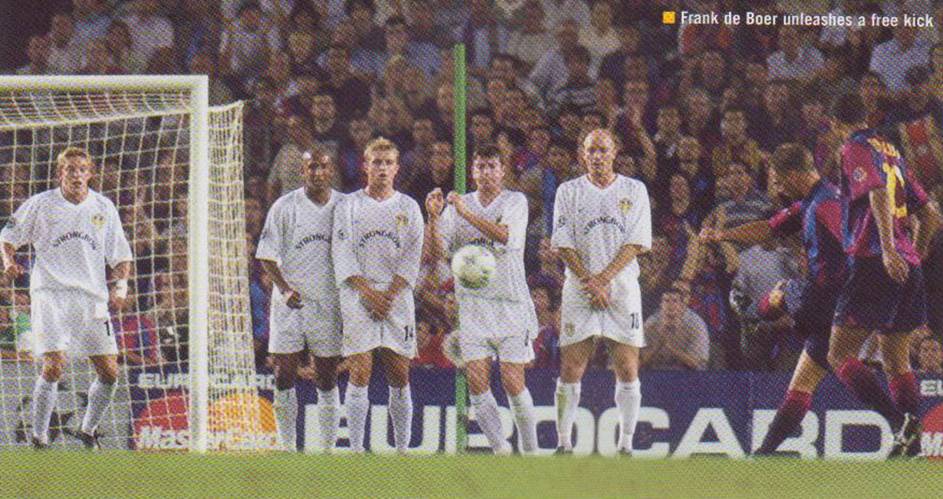 <![endif]>
<![if !vml]>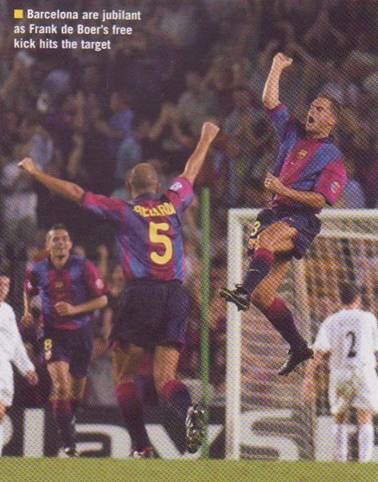 <![endif]> <![if !vml]>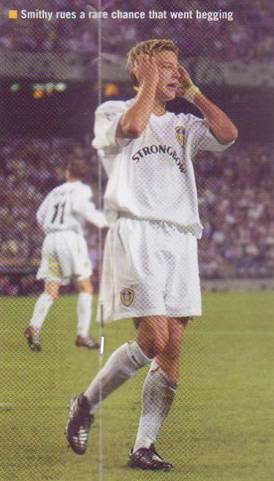 <![endif]> <![if !vml]>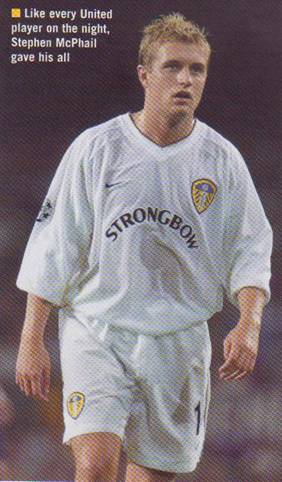 <![endif]>
<![if !vml]>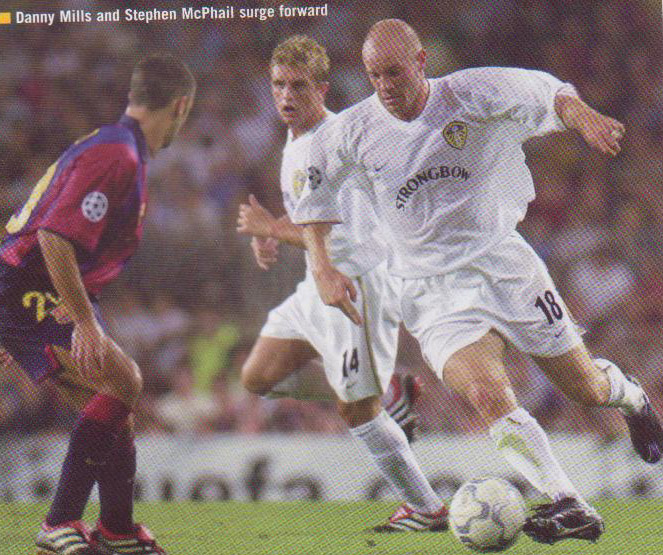 <![endif]> <![if !vml]>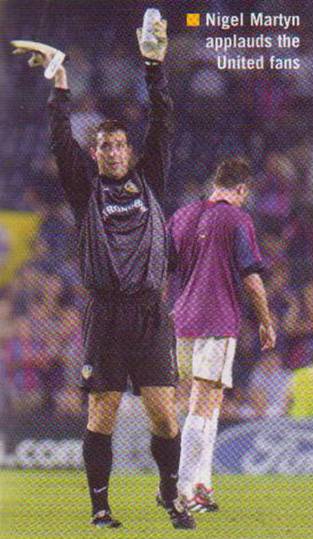 <![endif]>
<![if !vml]>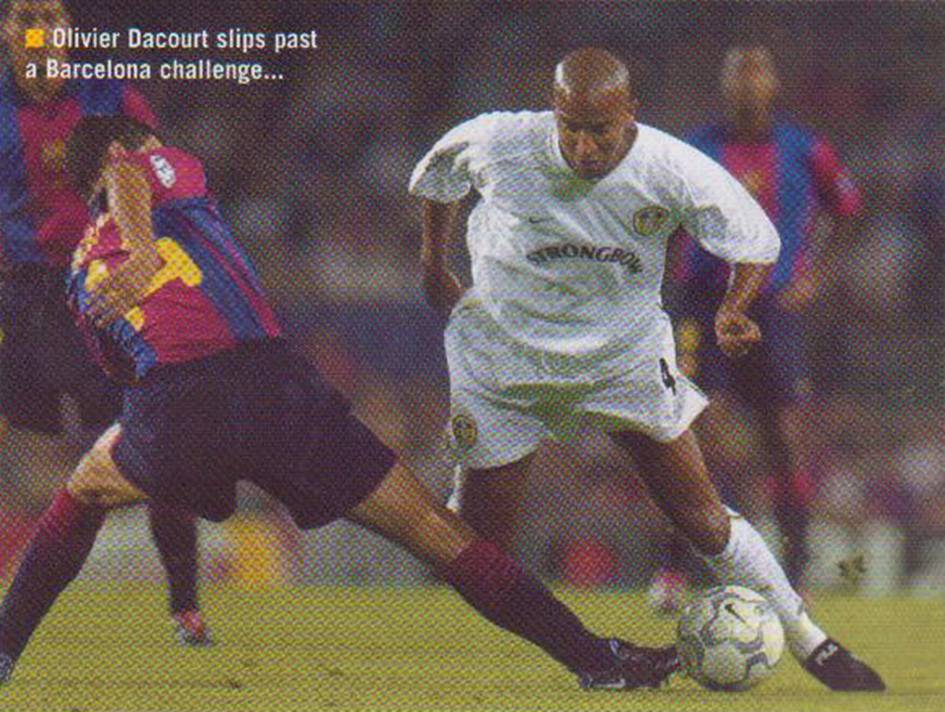 <![endif]>
<![if !vml]>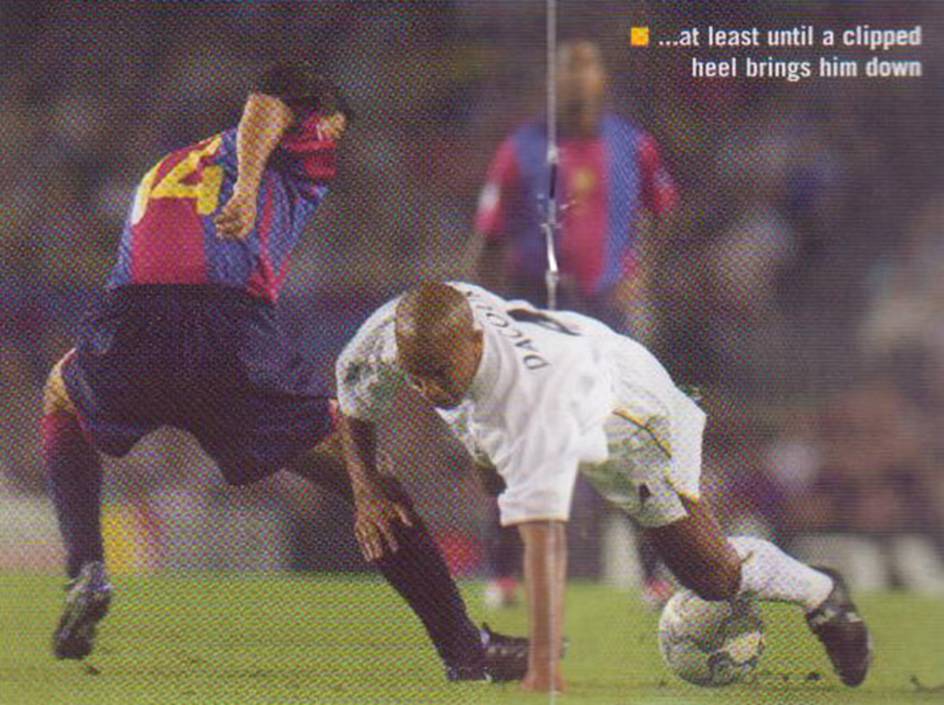 <![endif]>
<![if !vml]>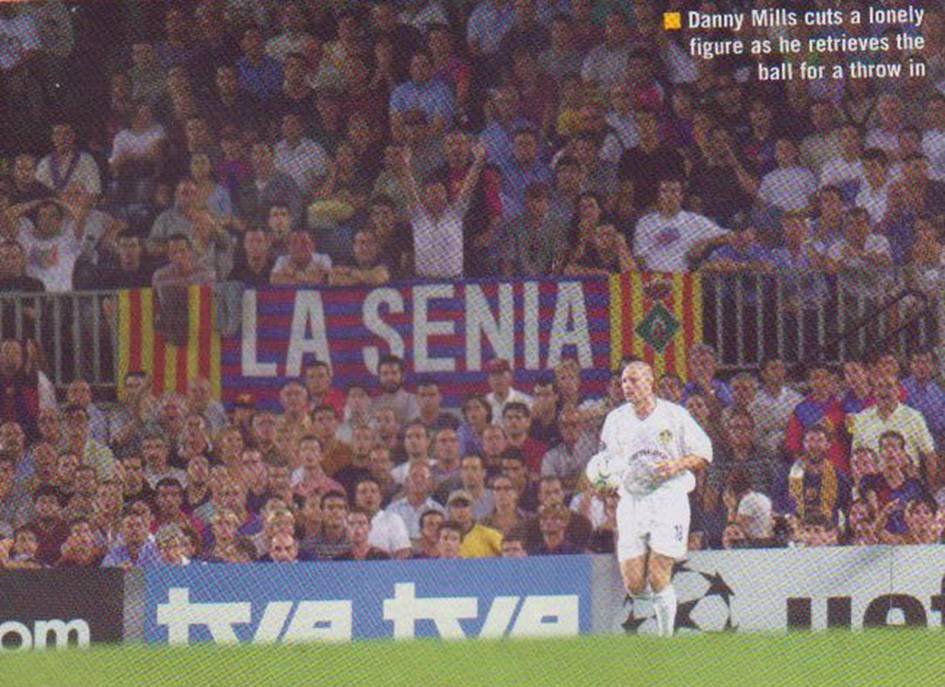 <![endif]>
<![if !vml]>
<![endif]>
<![if !vml]>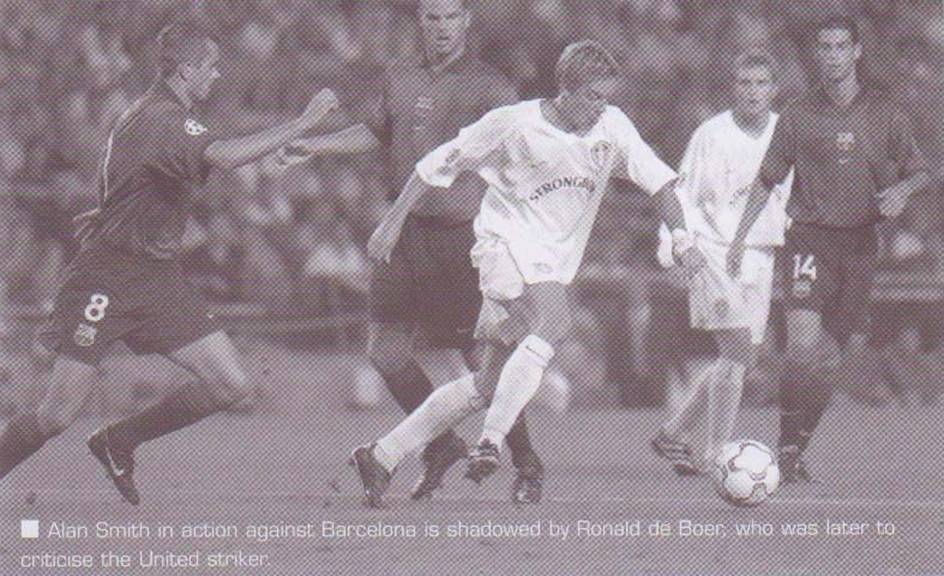 <![endif]>
<![if !vml]>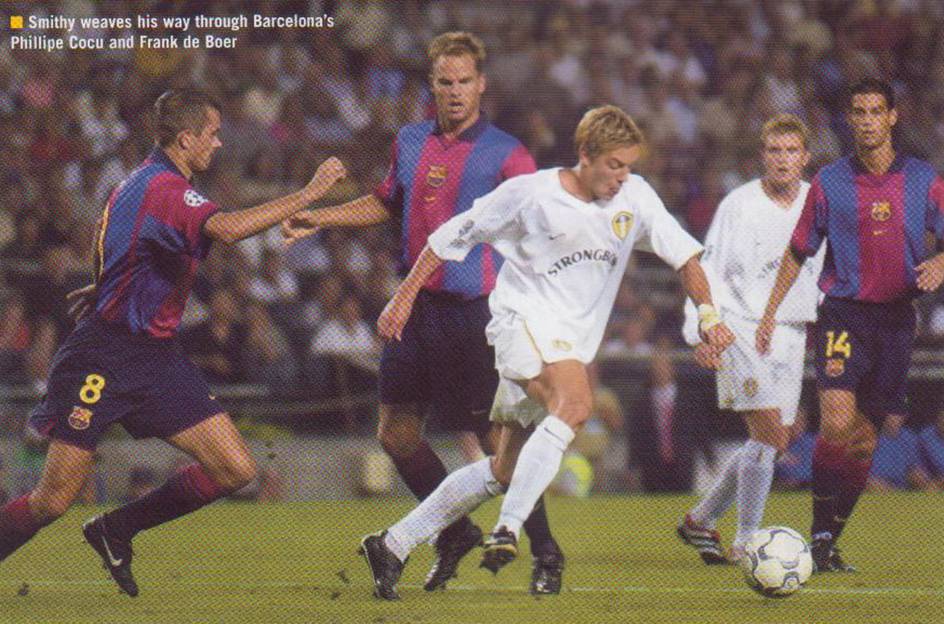 <![endif]>
<![if !vml]>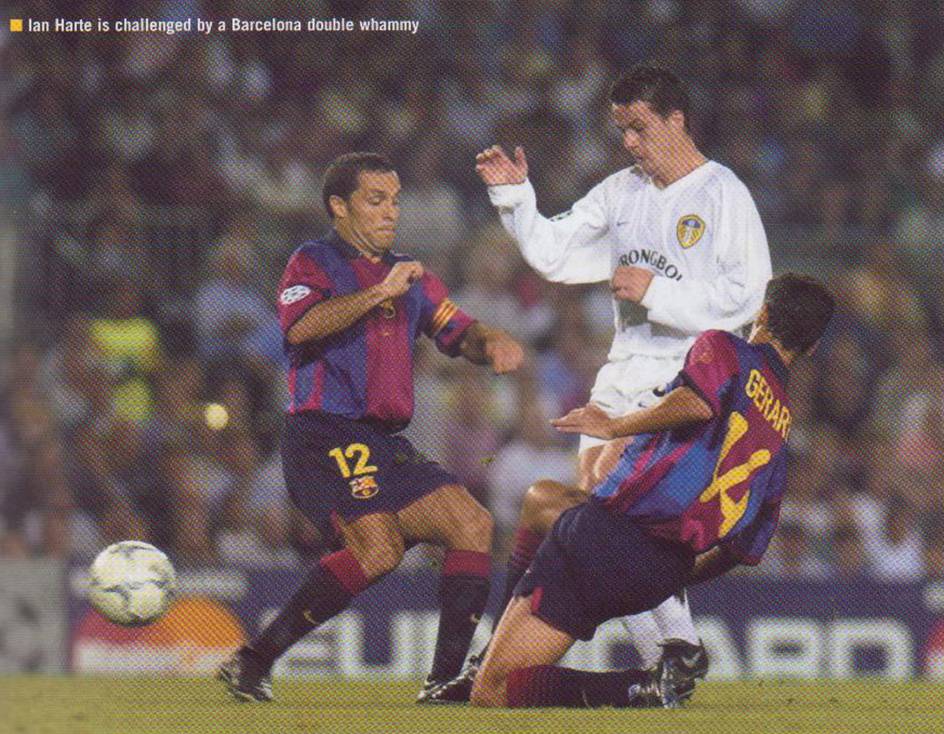 <![endif]>
<![if !vml]>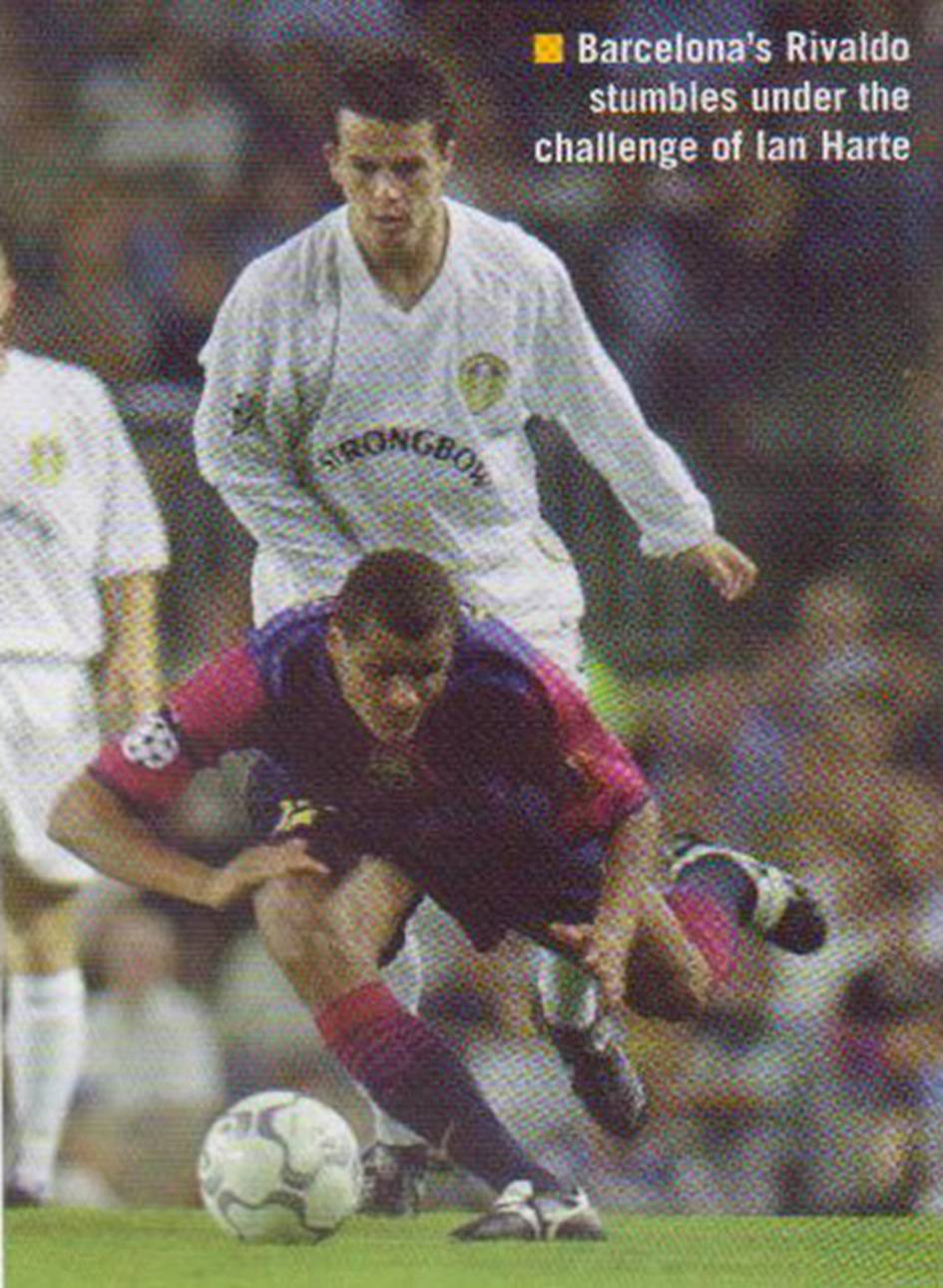 <![endif]>
<![if !vml]>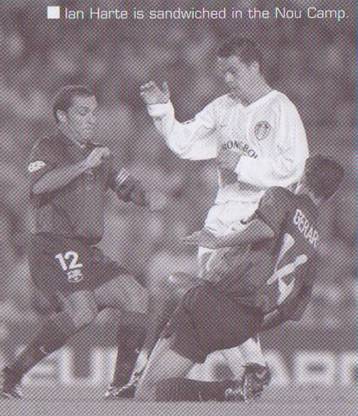 <![endif]>    <![if !vml]>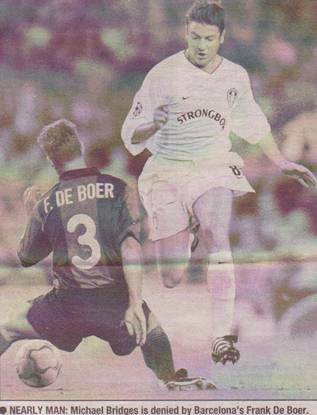 <![endif]>    <![if !vml]>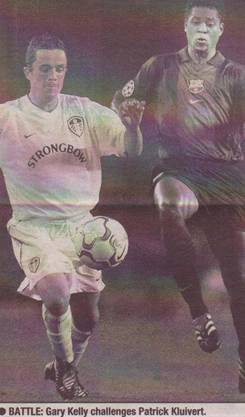 <![endif]>
<![if !vml]>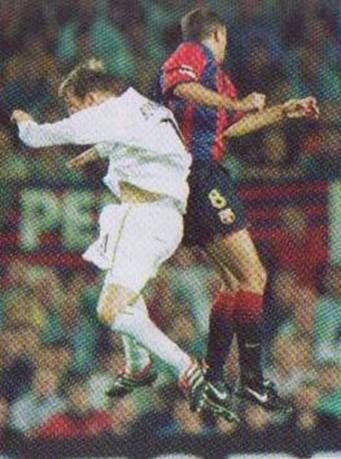 <![endif]>    <![if !vml]>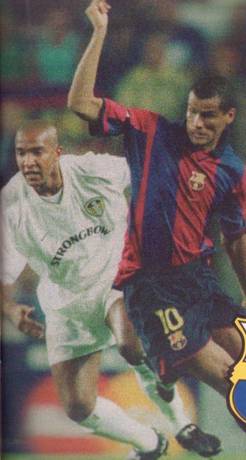 <![endif]>    <![if !vml]>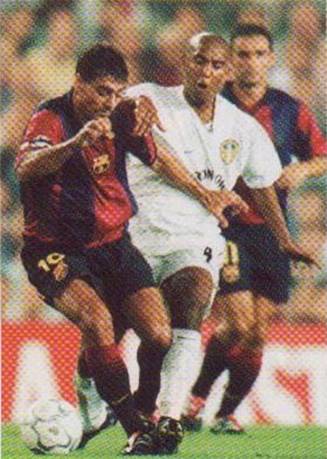 <![endif]>
Lee Bowyer gets up for a high ball                                  Olivier Dacourt battles with Rivaldo       and Sergio.
<![if !vml]>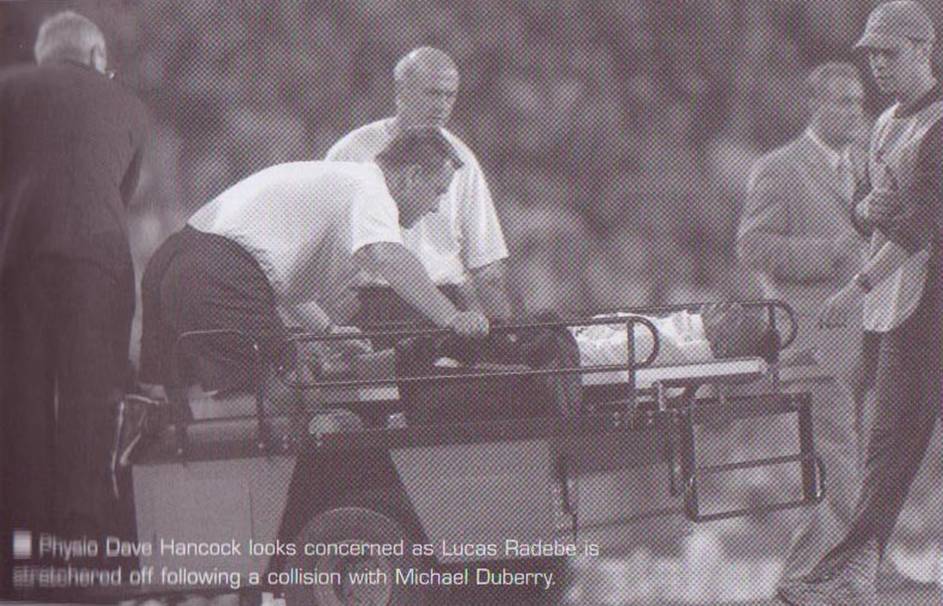 <![endif]> 
<![if !vml]>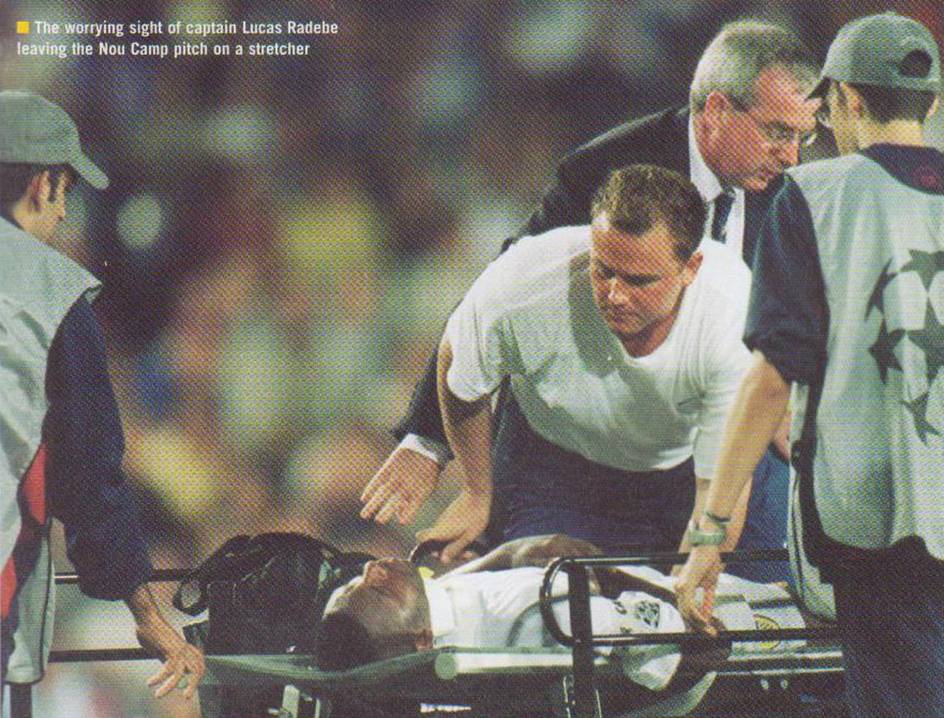 <![endif]> 
<![if !vml]>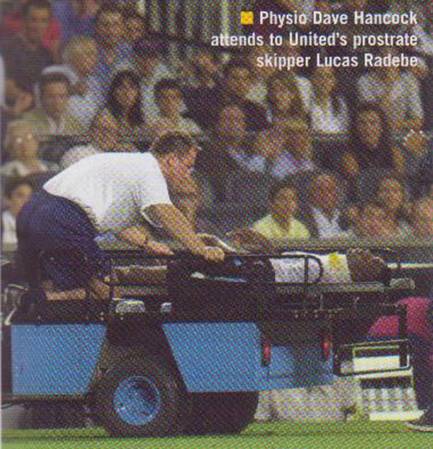 <![endif]>  <![if !vml]>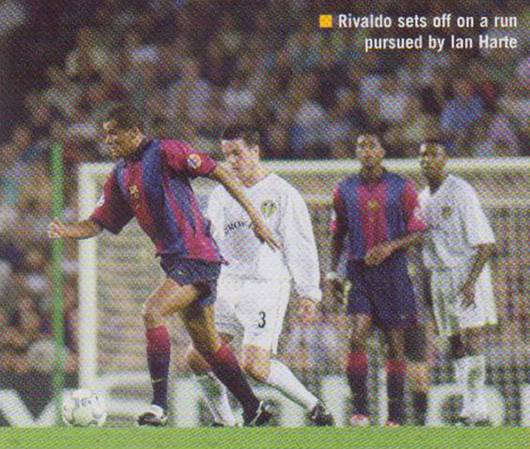 <![endif]>
<![if !vml]>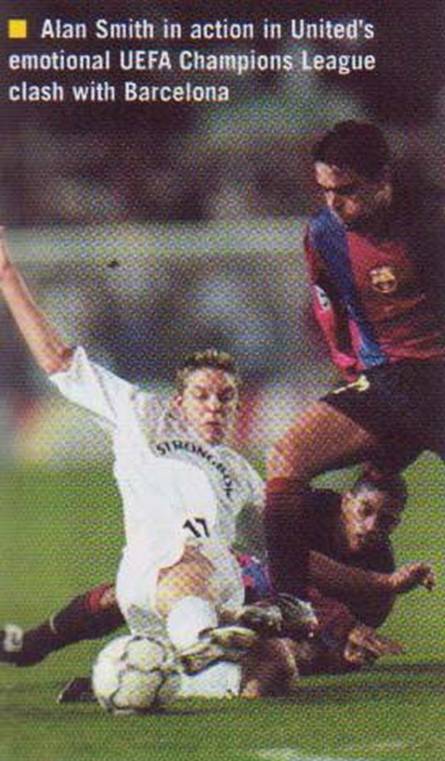 <![endif]>  <![if !vml]>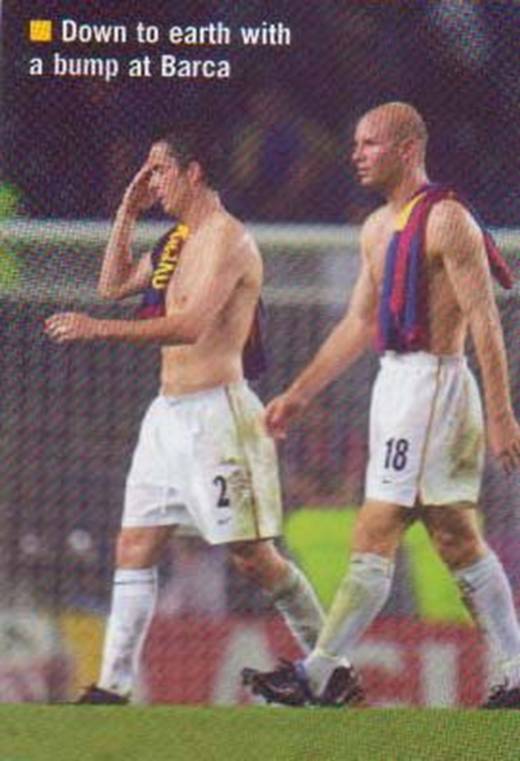 <![endif]>
<![if !vml]>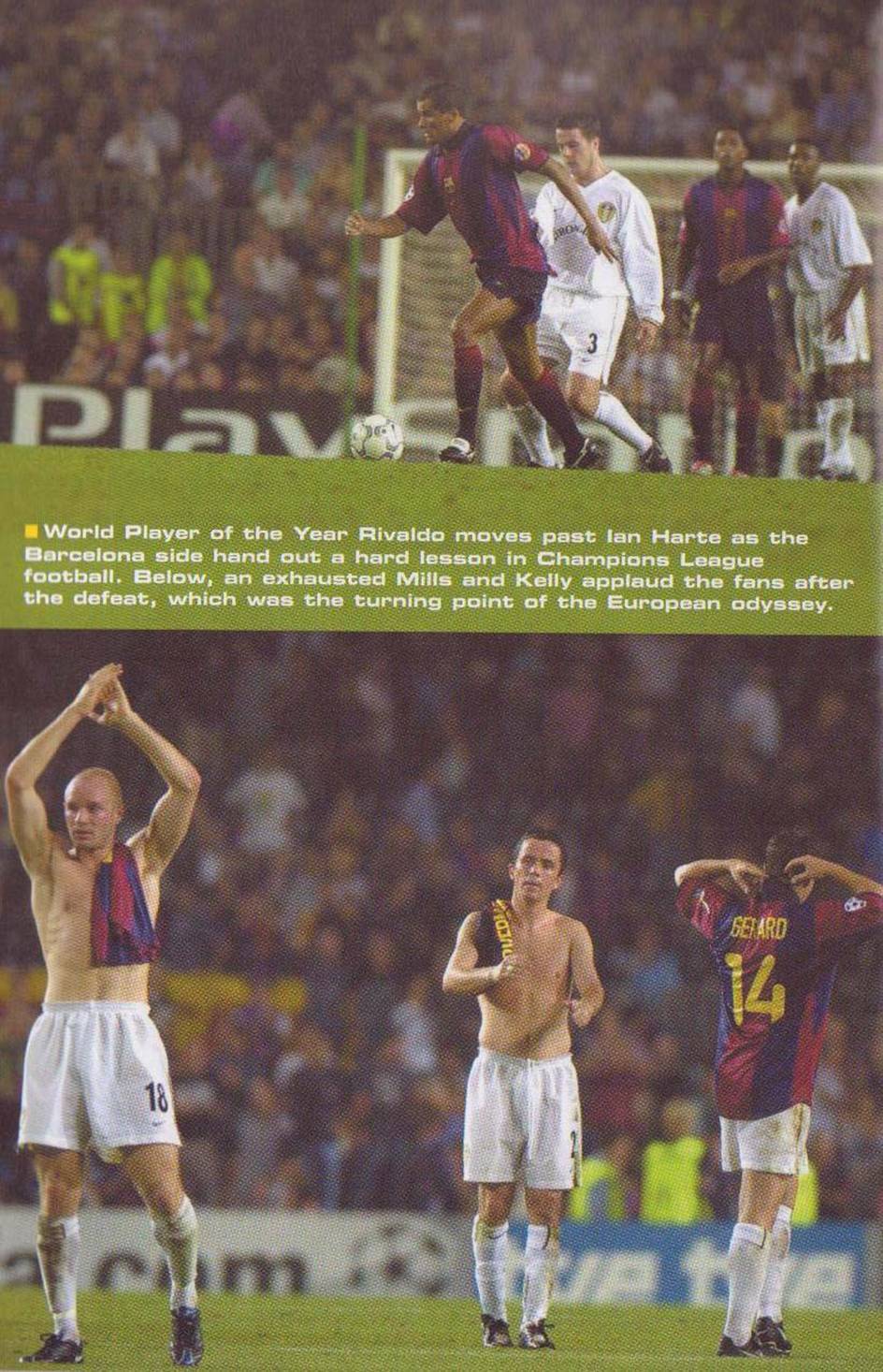 <![endif]>
<![if !vml]>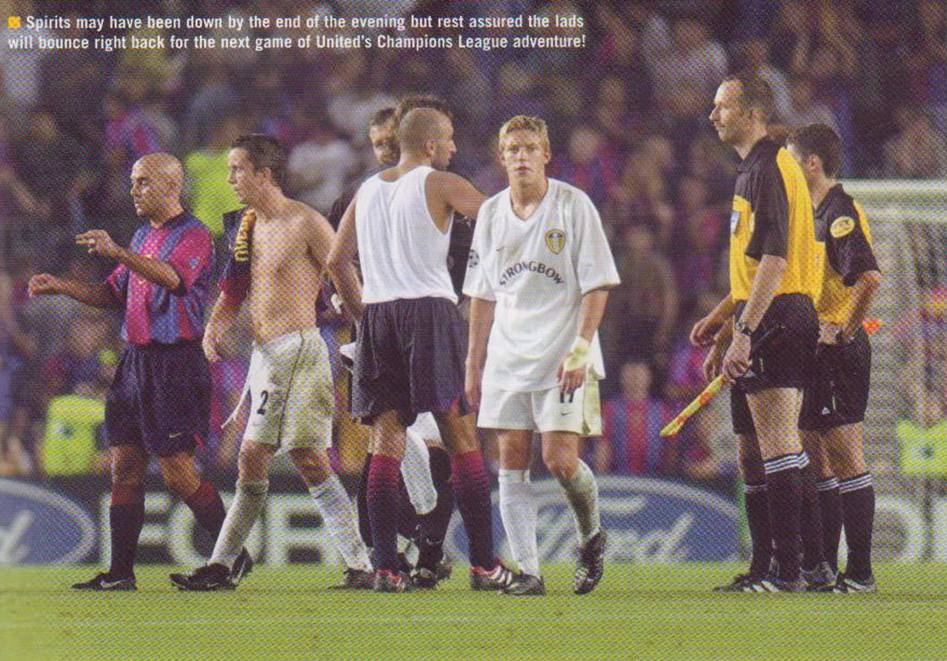 <![endif]>
Teams:
<![if !vml]>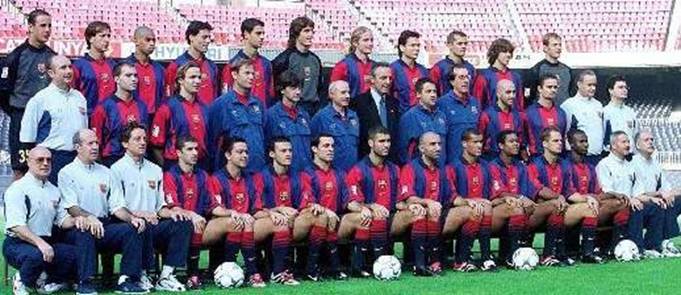 <![endif]>
Barcelona: 2000-01
<![if !vml]>
<![endif]>
Leeds United: 2000-01
Back Row: Michael Bridges, Michael Duberry, Robert Molenaar, Danny Milosevic, Nigel Martyn,
Paul Robinson, Jonathan Woodgate, Eirik Bakke, Mark Viduka, Matthew Jones.
Middle Row: Dave Hancock (Physio), Sean Hardy (Kit Manager),
Steve Sutton (Goalkeeping Coach), Gary Kelly, David Batty, Ian Harte, Danny Mills, Lee Bowyer,
Eddie Gray (Assistant Manager), Roy Aitken (Coach).
Front Row: Alan Smith, Darren Huckerby, Harry Kewell, Peter Ridsdale (Chairman),
Lucas Radebe, David O'Leary (Manager), Jason Wilcox, Olivier Dacourt, Stephen McPhail.
Players:
<![if !vml]>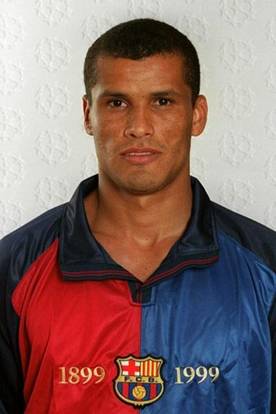 <![endif]> <![if !vml]>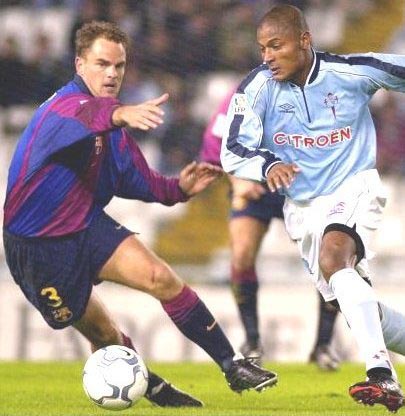 <![endif]> <![if !vml]>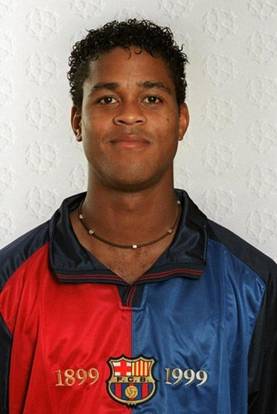 <![endif]>
Rivaldo, Frank De Boer and Patrick Kluivert (2) scored the goals for Barcelona
<![if !vml]>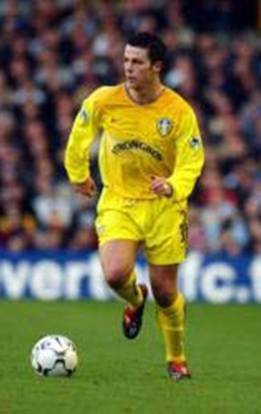 <![endif]>  <![if !vml]>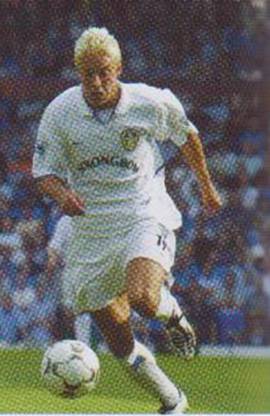 <![endif]>  <![if !vml]>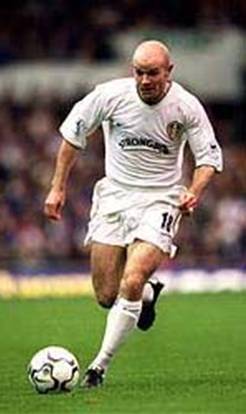 <![endif]>    <![if !vml]>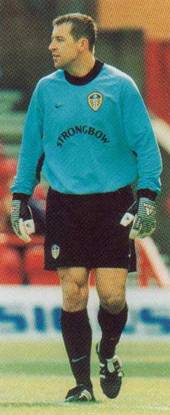 <![endif]>
Ian Harte was in left midfield                   Alan Smith was booked                               Danny Mills was strong at left back       Nigel Martyn made
                                                                                                                                                                                                            fine saves
<![if !vml]>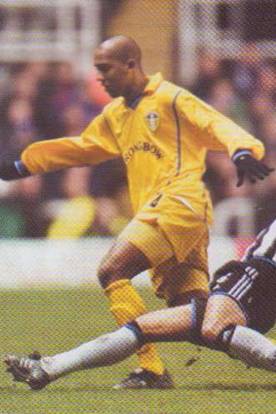 <![endif]>  <![if !vml]>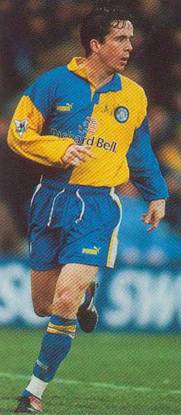 <![endif]>   <![if !vml]>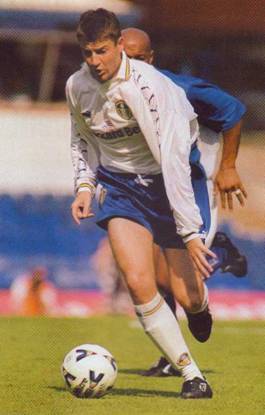 <![endif]>    <![if !vml]>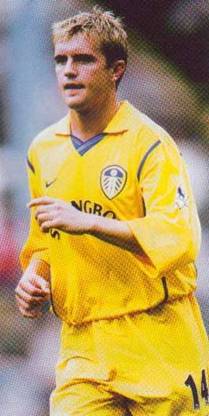 <![endif]>
Olivier Dacourt was heavy with Rivaldo     Gary Kelly couldn't cope       Michael Bridges gave Ian Harte a chance Stephen McPhail came off
                                                                       with Overmars
<![if !vml]>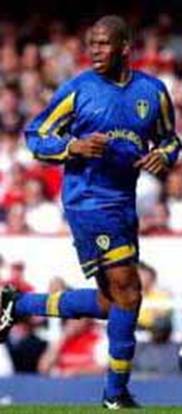 <![endif]>   <![if !vml]>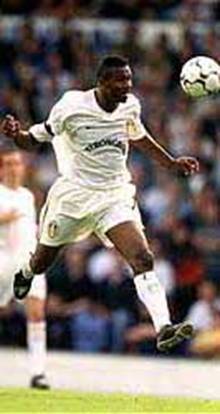 <![endif]>  <![if !vml]>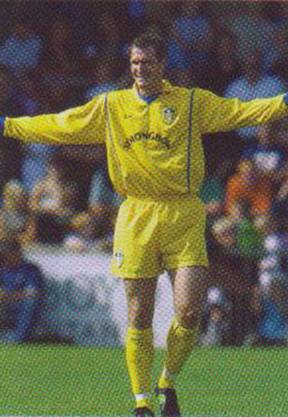 <![endif]> <![if !vml]>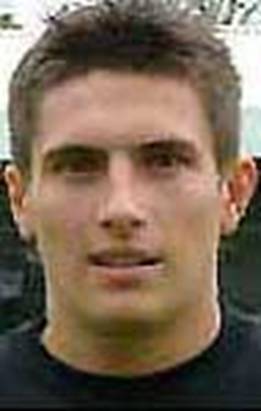 <![endif]>
Michael Duberry out of       Lucas Radebe was stretchered off             Danny Hay and Tony Hackworth came on as substitutes
his depth
<![if !vml]>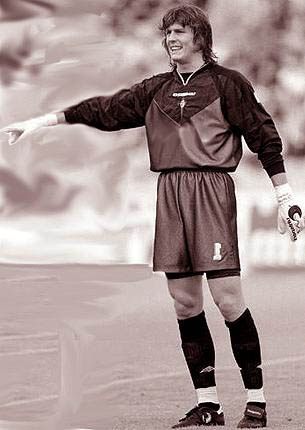 <![endif]>  <![if !vml]>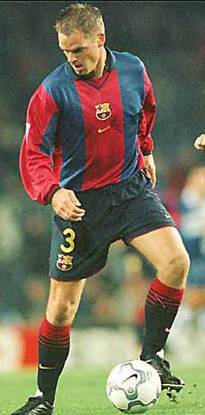 <![endif]> <![if !vml]>
<![endif]> <![if !vml]>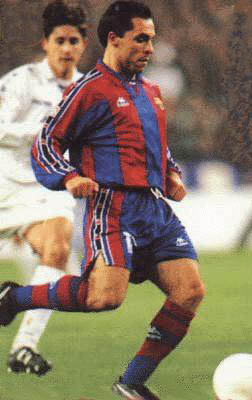 <![endif]>
Richard Dutruel was in the Barcelona goal                             Frank de Boer, Abelardo and Sergi were strong defenders
<![if !vml]>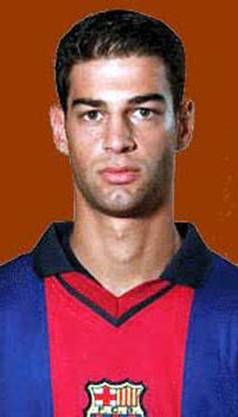 <![endif]>  <![if !vml]>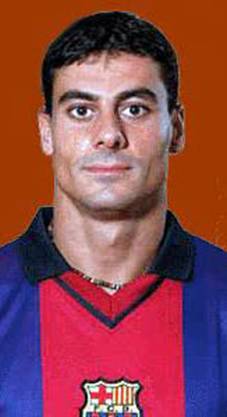 <![endif]>  <![if !vml]>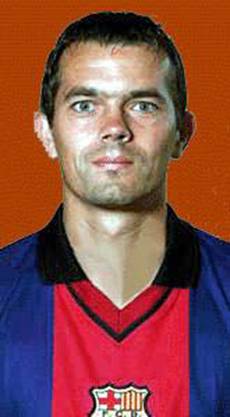 <![endif]>  <![if !vml]>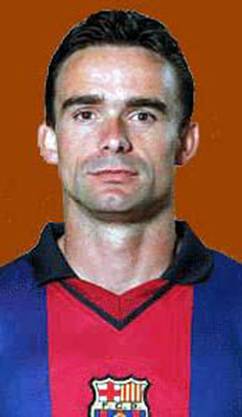 <![endif]>
                                      Gerard, Dani, Philip Cocu and Mark Overmar formed a strong midfield
<![if !vml]>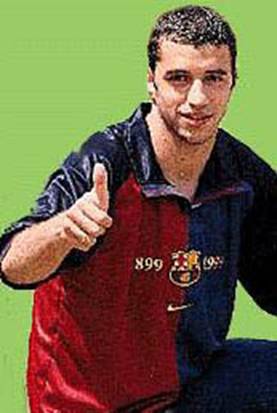 <![endif]> <![if !vml]>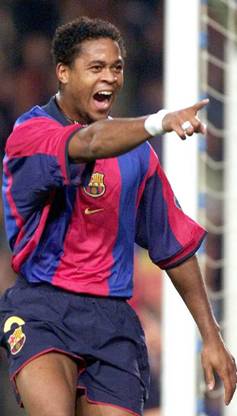 <![endif]> <![if !vml]>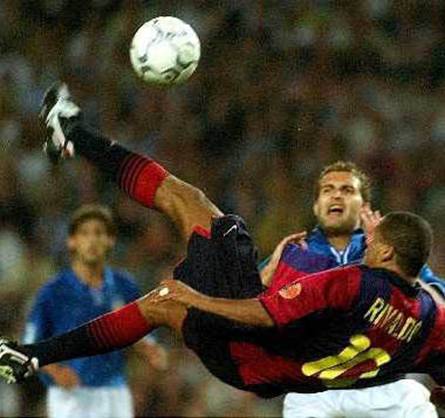 <![endif]>
The fast and elusive Simao, the strong Patrick Kluivert and the irrepressible Rivaldo formed a strike force that United found hard to cope with
<![if !vml]>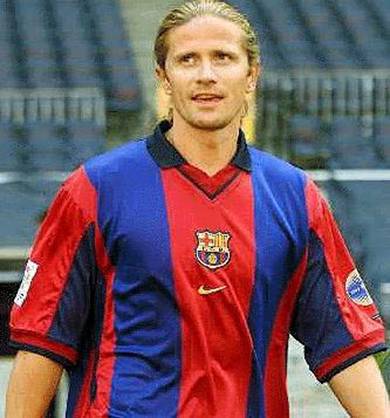 <![endif]> <![if !vml]>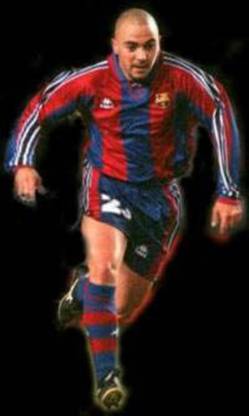 <![endif]> <![if !vml]>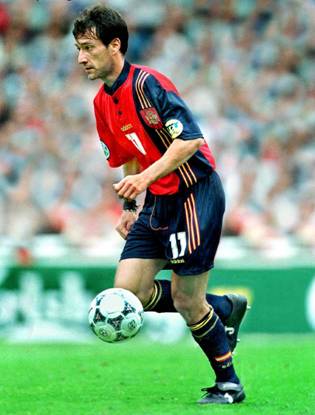 <![endif]>
Emmanuel Petit, Ivan de La Pena and Alonso were used as substitutes