<![if !vml]>
<![endif]>
Date: Saturday 12th November 1983.
Venue: Ewood Park, Blackburn.
Competition: Second Division.
Score: Blackburn Rovers 1 Leeds United 1
Scorers: Blackburn Rovers: Devine. Leeds United: Donnelly.
Attendance: 9,556.
Teams:
<![if !vml]>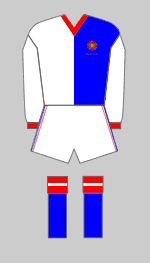 <![endif]><![if !vml]>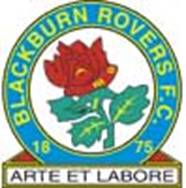 <![endif]>
Blackburn Rovers: Gennoe; Branagan, Keeley; Fazackerley, Hamilton, Barker; Lowey, Patterson, Miller, Devine, Garner.
<![if !vml]>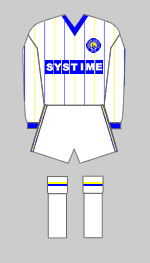 <![endif]><![if !vml]>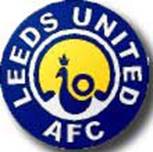 <![endif]>
Leeds United: Harvey; Aspin, F. Gray; Watson, Burns, Dickinson; Wright, McCluskey, Ritchie, Donnelly, Barnes.
Referee: Mr M.J Heath (Stoke-on Trent)
Neil Aspin, whose wholehearted efforts endeared him to many fans when he was playing for the Elland Road club, blamed himself when Leeds United failed to make it three away wins in a row with a success against Blackburn Rovers in November 1983. The Gateshead-born defender was only eighteen at the time and bidding to establish himself in first team football when United visited Ewood Park and, after taking the lead and looking deserved winners, saw Rovers hit back to draw 1-1, with a goal fourteen minutes from the end of the game.
Local boy Peter Devine, a twenty-three-year-old part-timer, who was also a town hall clerk, ran the ball over the line for the equaliser after Simon Garner had taken advantage of Aspin's hesitancy in twice trying to clear his lines. "The equaliser was my fault, but it is all the more difficult to take, because we played so well and deserved to win," said Aspin, who admitted he would have been happier playing at the centre of defence rather than at right back.
United had been inspired by a memorable seventeenth minute goal from Scottish livewire John Donnelly and goalkeeper David Harvey's second penalty save in four days, and had appeared to be in control after having absorbed a lot of second-half pressure. The goal was set up when Andy Ritchie, who forced his way through two tackles as he made ground on the right and found Andy Watson with a superb pass. His flick into the path of Donnelly brought a twenty-five-yard shot which ex-United reserve goalkeeper Terry Gennoe was powerless to save.
If George McCluskey had capitalised on two good chances in the next quarter of an hour United's lead might have been an unassailable one, but Blackburn also failed to cash in on a penalty on the stroke of half-time, awarded for a foul on teenager Mark Patterson, when David Harvey saved Simon Garner's spot-kick and then gathered his shot from the rebound.
Blackburn, who were unbeaten at home, argued that they were worthy of a point because of their spirited fight-back and indeed they came within an inch of snatching a winner in the dying seconds when Ian Miller's header glanced off the crossbar. Generally though United's all round performance had been encouraging in light of their poor Milk Cup display against lower division Oxford United at Elland Road three days earlier, but manager Eddie Gray was not happy that maximum points had slipped from his side's grasp at Ewood Park.
Alternate Report from YEP (Courtesy Mark Ledgard)
Neil Aspin blamed himself because Leeds United had not made it three successive wins, but even though the eighteen-year-old defender could be faulted when Blackburn Rovers equalised, he could not be faulted on effort in the game. In a way Aspin mirrored the Leeds side. He might not be the best right-back in the land, by some distance, but he makes up for a lot with stacks and stacks of effort. Leeds might not be the best side in the Second Division, but when they put in the right effort, as they did at Ewood Park for most of the game, they make up for a lot. Compared with the slack performance against Oxford United in the previous midweek Milk Cup tie, their effort at Blackburn deserved more than a draw. But then that would be denying Rovers their share of the day's work. Briefly Leeds dominated and had the edge for the most of the second, but Rovers fought back with vigour and deserved something. That something was the first goal for Peter Devine, a twenty-three-year-old part-timer who was also a Town Hall clerk. He ran the ball over the line when Simon Garner took advantage of Neil Aspin's hesitancy in trying to clear his lines fourteen minutes from the end. "The equaliser was my fault," said Aspin, "but it is all the more difficult to take because we played well and deserved to win."
It had been probably the best performance to date that season from Leeds even if they had not quite finished off their promise. After all it had come in the face of a shuffle because of injuries and in the wake of that low, low point against Oxford. Gwyn Thomas, a key player that season, had to pull out of both the Leeds side and the Welsh squad because of a training injury on the Friday and Eddie Gray, the Manager, elected to fill the gap in midfield by withdrawing Ritchie from the strike force and promoting the seventeen-year-old Tommy Wright to the attack. Andy Ritchie filled in so well at right midfield that Leeds with Andy Watson and John Donnelly also operating well, ruled midfield and consequently the match for the first half. It was something of a change after their recent slow starts against both Crystal Palace and Oxford United in the previous seven days. The trio was so effective that it was hardly surprising to see them as the beginning and end of the opening goal in the seventeenth minute. Andy Ritchie forced himself through two tackles down the right to set up the chance for John Donnelly, which was served up by a first time flick-on by Andy Watson. John Donnelly's twenty-five yard shot flew into the net off a defender in much the same way as his previous goal had done at Barnsley, three weeks previous. There was a re-run of events too, just before half-time. At that point in the previous Wednesday's Milk Cup tie, Leeds conceded a penalty and Oxford's #10, saw his shot saved by David Harvey. At Ewood they went through the same routine and, even though Rover's #10 had two goes, he still could not pass the Leeds Captain.
Neil Aspin and Andy Ritchie had jointly tried to stop Mark Patterson's run into the penalty area with the ball to concede the award which, apart from one lofted close-in volley from Peter Devine, represented Rover's only real sight of the Leeds goal in the half. But they gradually smothered the midfield authority of Leeds as the game moved into the last half hour, so it was not surprising to see them really pressing to maintain their unbeaten home record with some power towards the end. Peter Barnes, just as in midweek, became a very dangerous weapon for Leeds when they could get the ball to him, but more and more Rovers got into the game until with fourteen minutes left they grabbed the equaliser. It was a scrappy goal but even then it did not round off an old fashioned all-action game for in the last minute both Andy Watson and Ian Miller could have won it for their sides.
The fact that there were eight bookings, for Derek Fazackerley, John Lowey, Jim Branagan and Mark Patterson for Rovers and George McCluskey, Martin Dickinson, John Donnelly and Peter Barnes for United, suggests it was a rough afternoon. But the cautions did not reflect the general atmosphere of the proceedings. Eddie Gray was not happy that more points had slipped from the side's grasp. But after the Milk Cup tie he had a lot to be pleased about as his side passed the one third of the way mark in the season in an unbeaten run which had now extended to seven games.
<![if !vml]>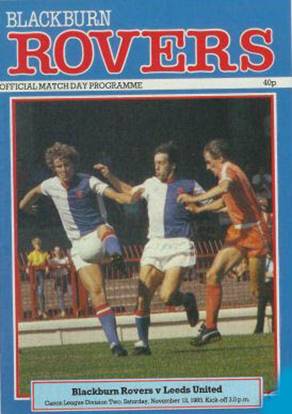 <![endif]>
Match Action:
<![if !vml]>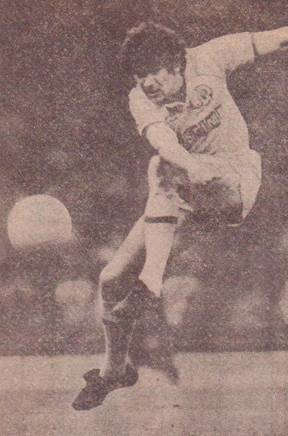 <![endif]>  <![if !vml]>
<![endif]>
<![if !vml]>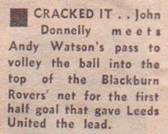 <![endif]>
(Four Match Action photos Courtesy of Mark Ledgard)
<![if !vml]>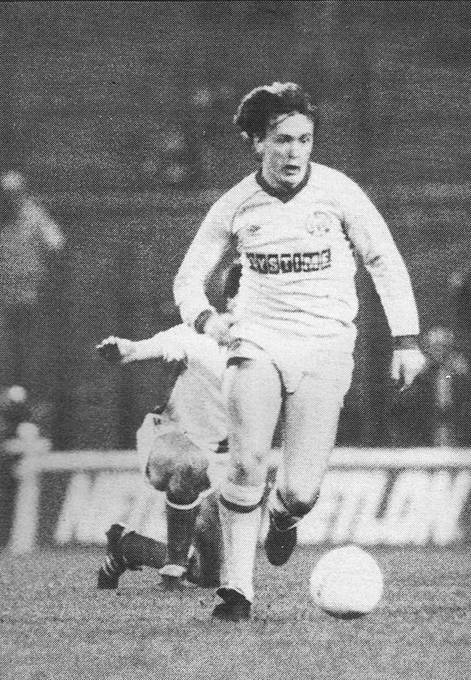 <![endif]> <![if !vml]>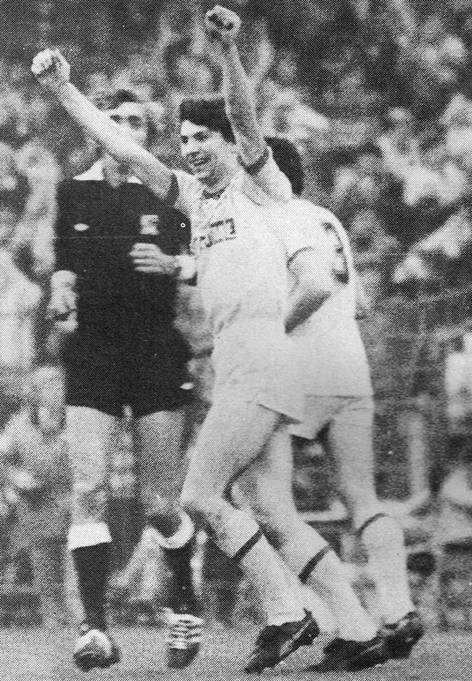 <![endif]>
Peter Barnes on the run                                                                               John Donnelly celebrates his goal
<![if !vml]>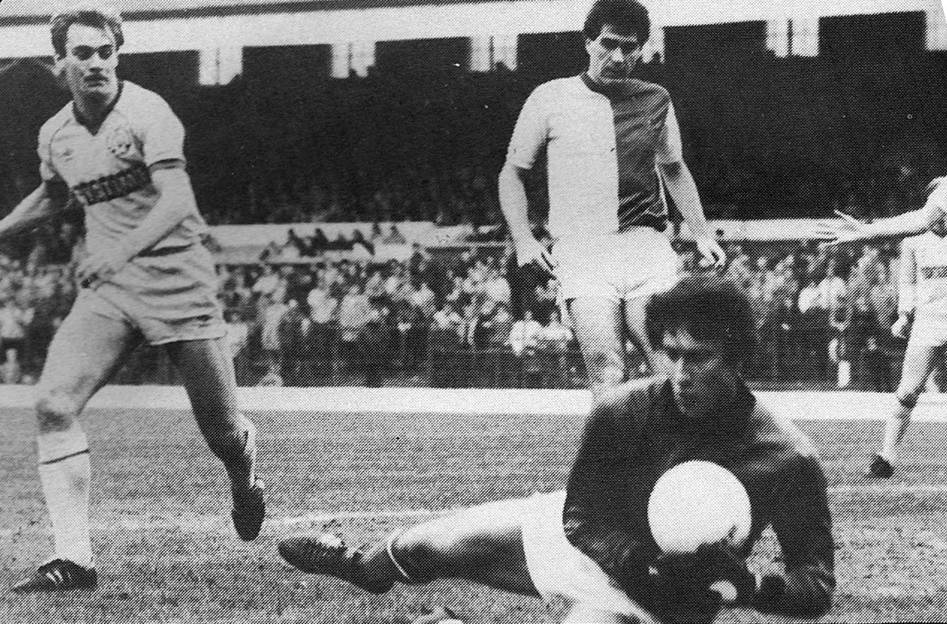 <![endif]>
Andy Watson moves in as ex-Leeds Reserve keeper Terry Gennoe graps the ball
<![if !vml]>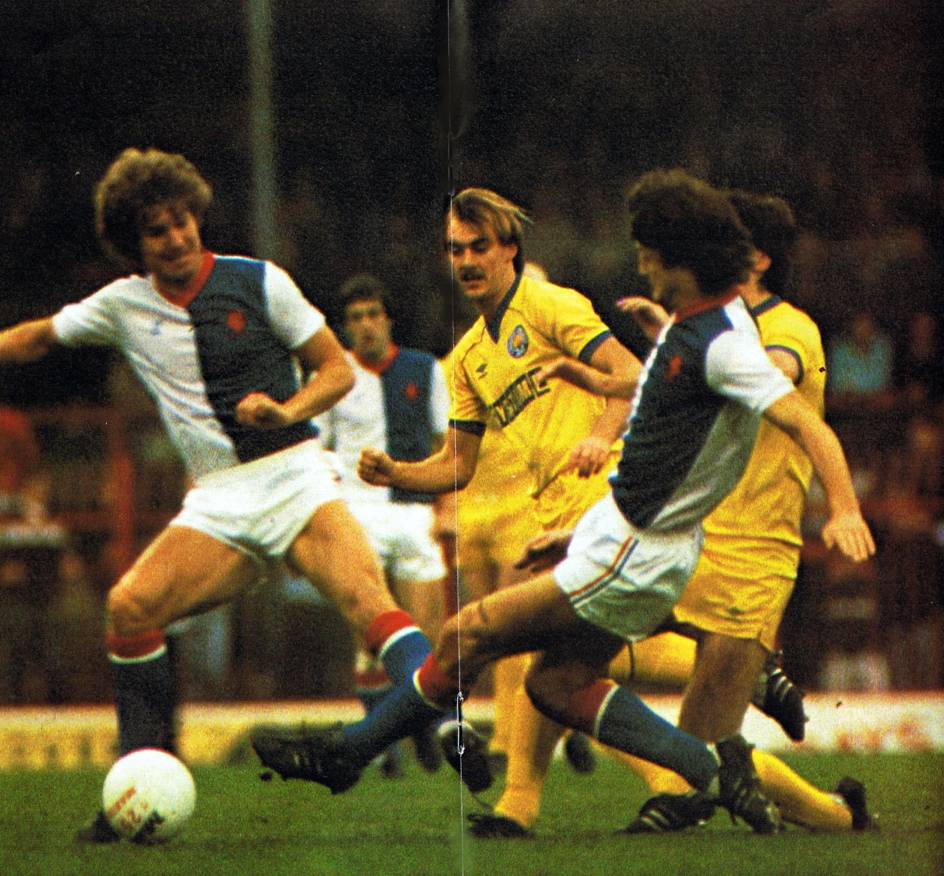 <![endif]>
Andy Watson once again in the thick of the action
Teams:
<![if !vml]>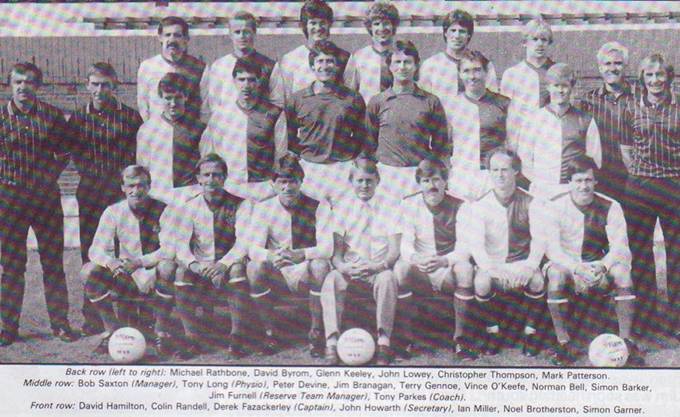 <![endif]>
<![if !vml]>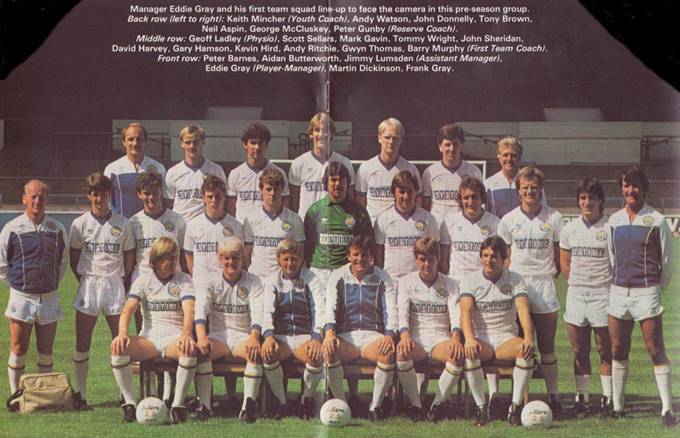 <![endif]>
Players:
<![if !vml]>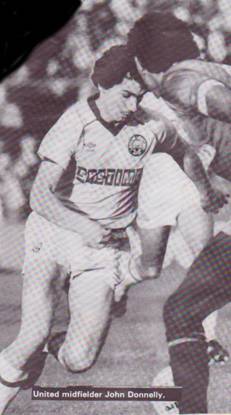 <![endif]>   <![if !vml]>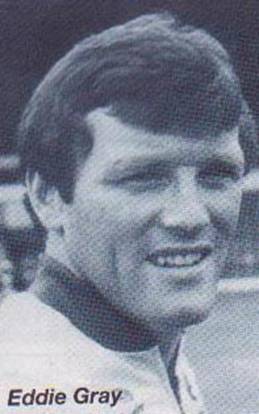 <![endif]>   <![if !vml]>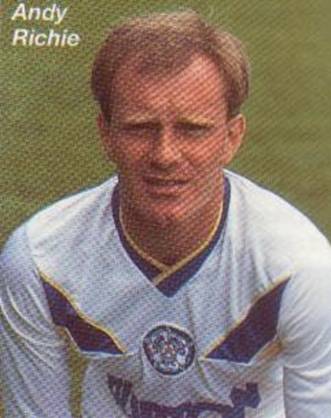 <![endif]> 
John Donnelly scored for Leeds        Eddie Gray gave youth a chance               Andy Ritchie set up the goal                        
<![if !vml]>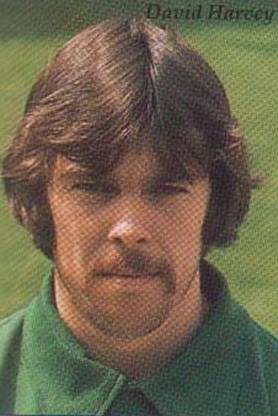 <![endif]>    <![if !vml]>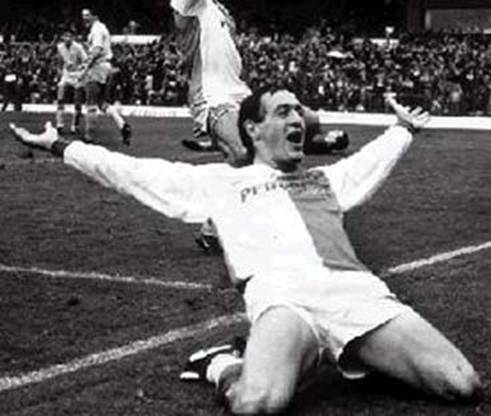 <![endif]>      
David Harvey saved a penalty                        Simon Garner penalty was saved
<![if !vml]>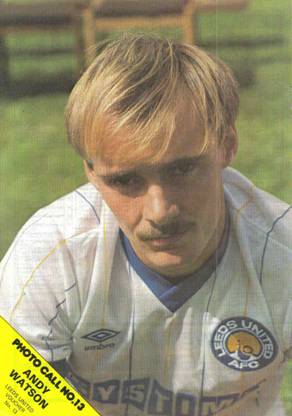 <![endif]>    <![if !vml]>
<![endif]>    <![if !vml]>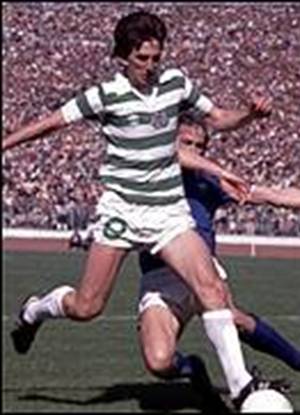 <![endif]>  
Andy Watson's flick helped Leeds goal            Neil Aspin accepted blame   George McCluskey missed a couple of chances   
                                                                             for the Blackburn goal
<![if !vml]>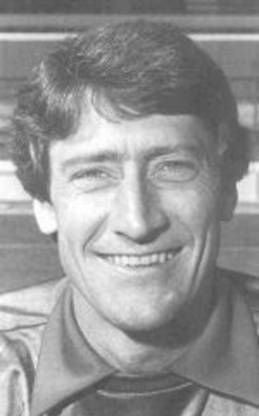 <![endif]> <![if !vml]>
<![endif]>  <![if !vml]>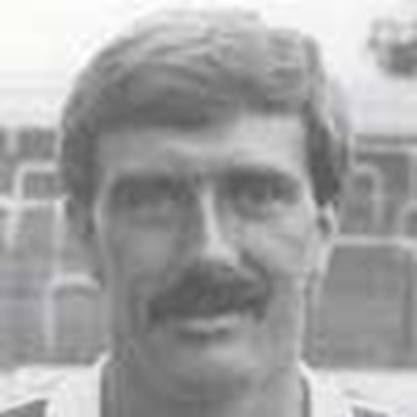 <![endif]>
Terry Gennoe was a Leeds junior       Mark Patterson was fouled for the penalty         Ian Miller's header rattled the cross-bar