<![if !vml]>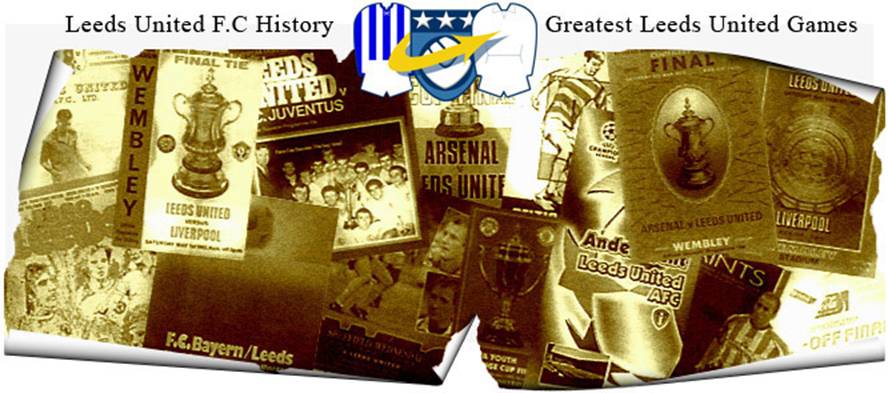 <![endif]>
Date: Wednesday, 12th November 1969.
Venue: Elland Road, Leeds.
Competition: European Cup Second Round First Leg.
Score: Leeds United 3 Ferencvaros 0
Scorers: Leeds United: Giles, Jones (2). Ferencvaros: Nil.
Attendance: 37,291.
Teams:
<![if !vml]>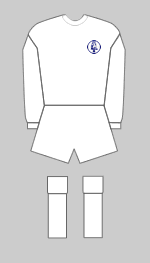 <![endif]><![if !vml]>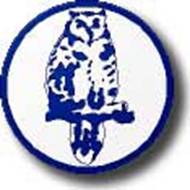 <![endif]>
Leeds United: Sprake; Reaney, Madeley; Bremner, Charlton, Hunter; Lorimer, Bates, Jones, Giles, E. Gray.
<![if !vml]>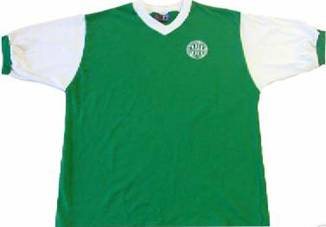 <![endif]><![if !vml]>

<![endif]>
Ferencvaros: Geczi; Novak, Pancsics; Balint (Nemeth), Horvath, Megyesi; Szoke, Juhasz, Branikovits, Scucs, Katona.
Referee: Tifik Bakhramov (Soviet Union).
United were well aware of the talents of Hungarian Champions Ferencvaros, having played them in the Inter-Cities Fairs Final of 1967-68, which was held over until the start of the following season. However, since that time Ferencvaros had declined and they were missing several of their star players with Florian Albert still unavailable after suffering a bad injury in an international against Denmark four months earlier and outstanding Hungarian internationals Zoltan Varga and Gyula Rakosi were also unavailable.
United made the most of the absence of such quality players and once again made their home advantage count and in a breathtaking first half they soon had the Magyars floundering on a muddy pitch. As against Lyn Oslo, United didnít stand on ceremony and went at Ferencvaros straight from the kick-off and they were rewarded when Johnny Giles scored in the first minute. Giles had put the Hungarians to the test when he raced through the mud and passed the ball to Bremner, showing no ill effects from a recent bout of flu, on the edge of the penalty box, who with his back to goal flicked the ball with his heel and Giles tore in again and slammed the ball into the net from twelve yards.
United took inspiration from the fine opening and played some superb football, their pinpoint passing skidding from one player to another across the clinging surface. Ferencvaros were left chasing shadows as Giles and Jones gave the Hungarian defence a real harassing and with Gray and Reaneyís repeated dashes down the wing, the Ferencvaros defence never really knew where the next danger would materialise. The pattern was set by Eddie Gray within a minute of the start of the game when he beat three defenders one after another and sped down the left wing. It came as little surprise when United increased their lead after twenty minutes when Mick Jones followed up to score after Peter Lorimerís initial effort had been blocked.
In the muddy conditions, the Hungarians were finding it difficult to turn and combat Unitedís moves, despite the fact that they had had fifteen minutes to get used to the pitch before the game. Mick Jones got his second and Unitedís third after thirty-five minutes as Peter Lorimer and Johnny Giles combined to open up the Ferencvaros defence to enable the centre-forward to round the keeper and slot the ball home. Both Norman Hunter and Jack Charlton were denied goals from offside decisions and United failed to add to their tally in the final fifty-five minutes but took a handy three goal lead to Budapest.
Don Revie was in raptures after the game enthusing, ďI have never seen a United sideplay better against anybodyin my eight years with them. They were splendid.Ē The bookmakers also took note of the United demolition job and installed Leeds as 3-1 favourites to win the European Cup.
<![if !vml]>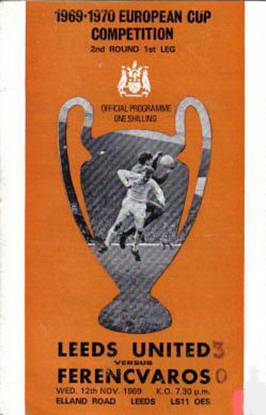 <![endif]>†† <![if !vml]>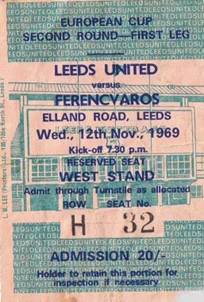 <![endif]>
Match Action:
<![if !vml]>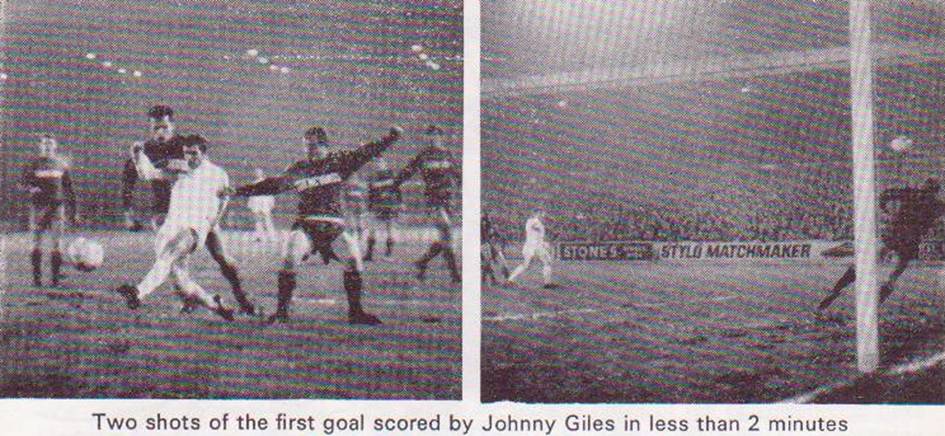 <![endif]>
<![if !vml]>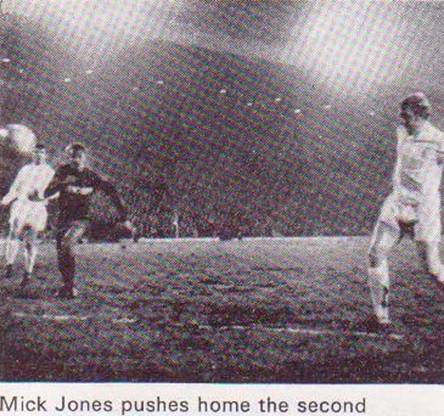 <![endif]>††††††††††††††††† <![if !vml]>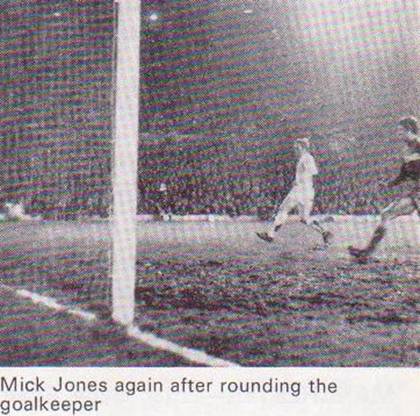 <![endif]>
<![if !vml]>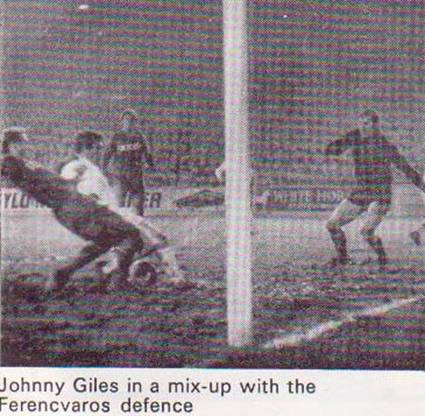 <![endif]>††††††††††††††† <![if !vml]>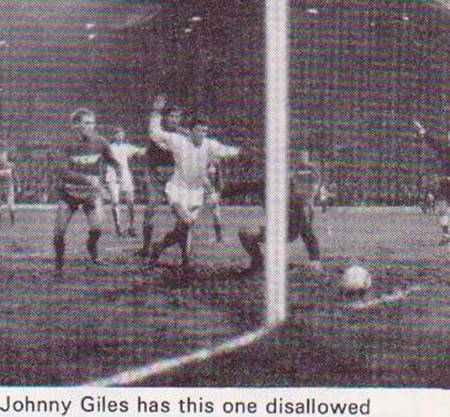 <![endif]>
<![if !vml]>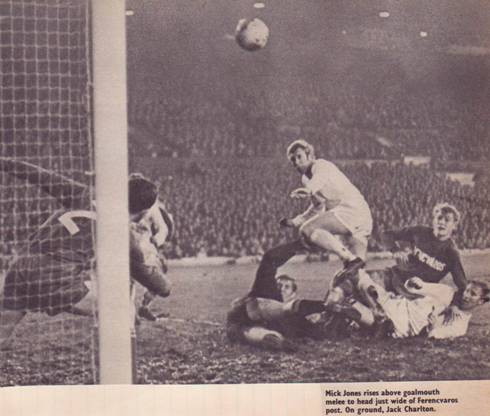 <![endif]>†††††††††† <![if !vml]>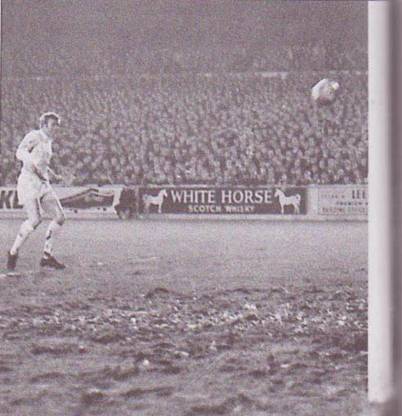 <![endif]>†
†††††††††††††††††††††††††††††††††††††††††††††††††††††††††††††††††††††††††††††††††††††††††††††††††††††††††††††††††††††††††††††††††††† Mick Jones scores his second and Unitedís third
<![if !vml]>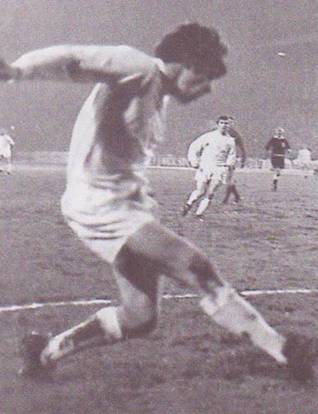 <![endif]>†††††††† <![if !vml]>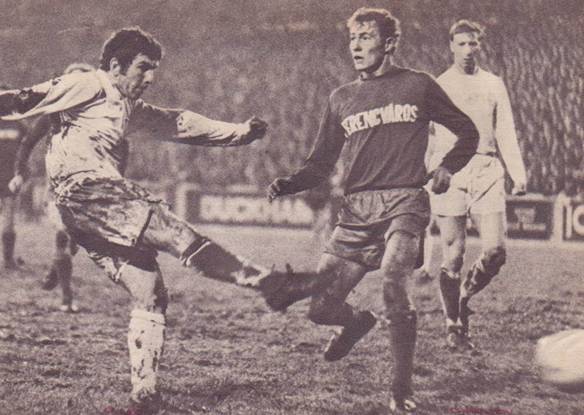 <![endif]>†
Peter Lorimer crosses for Mick Jones to score††††††††† Johnny Giles shots on goal
<![if !vml]>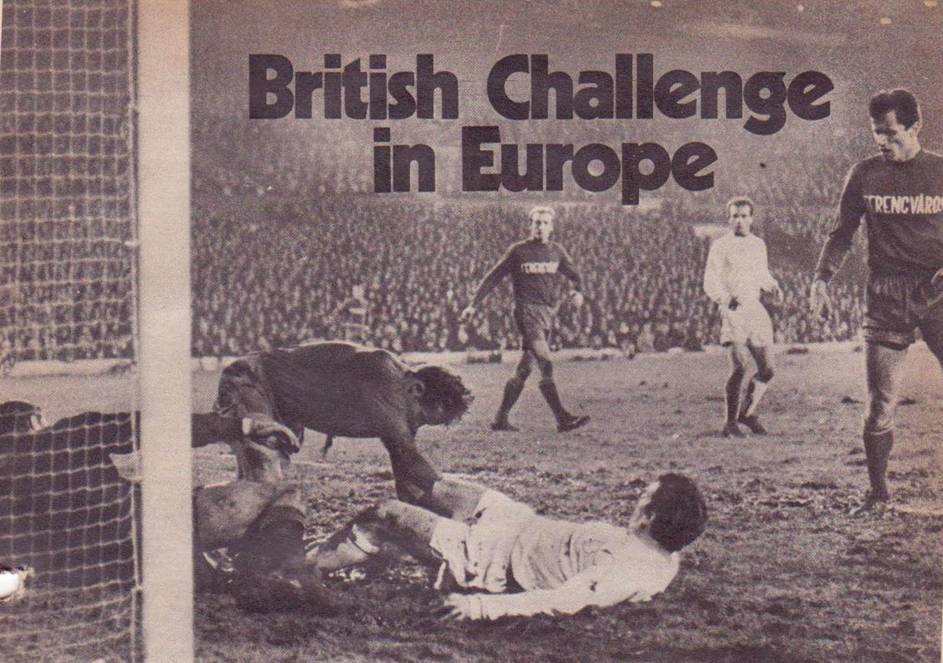 <![endif]>†
Johnny Giles in the Elland Road mud†††
††††††††††††††††††††††††††††††††††††††††††††††††††††††††††††
Teams:
<![if !vml]>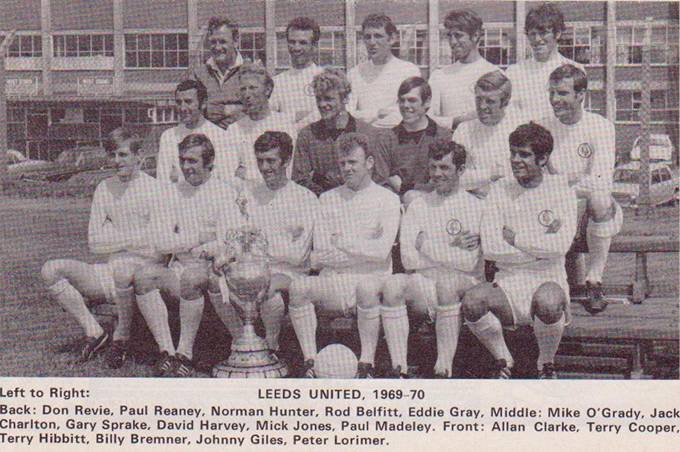 <![endif]>
<![if !vml]>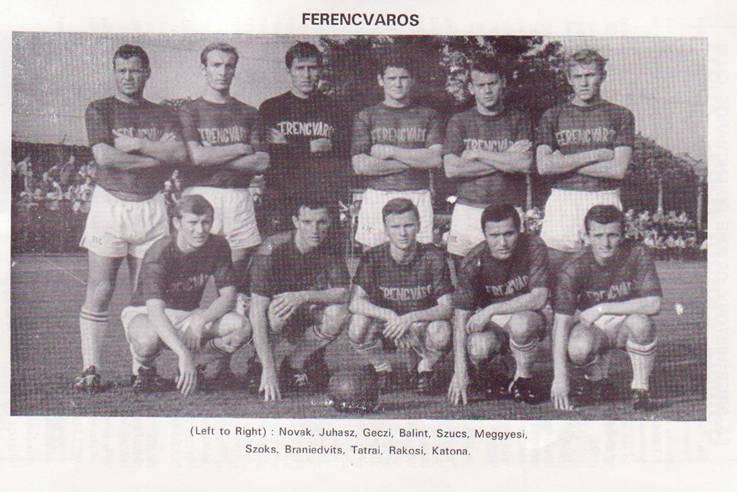 <![endif]>
Players:
<![if !vml]>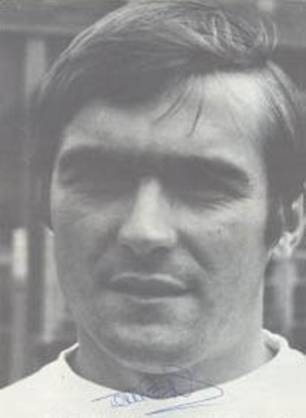 <![endif]>†<![if !vml]>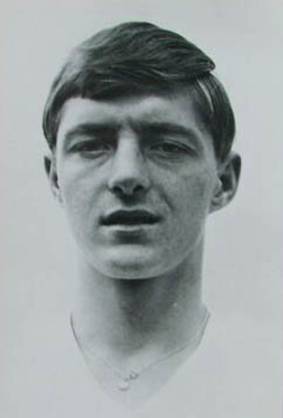 <![endif]>† <![if !vml]>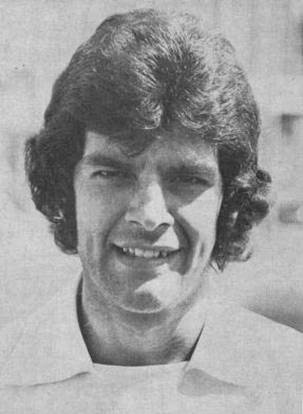 <![endif]>
††††††††††††††††††††††† Terry Cooper and Allan Clarke were both missing†††††††††††††††††††††††††††††††††††††††††† Mick Bates deputised in midfield
<![if !vml]>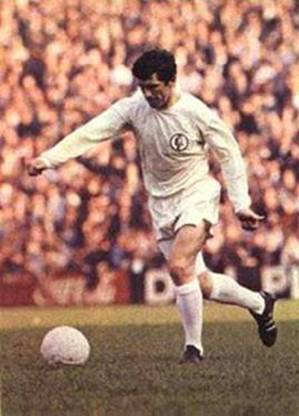 <![endif]>†<![if !vml]>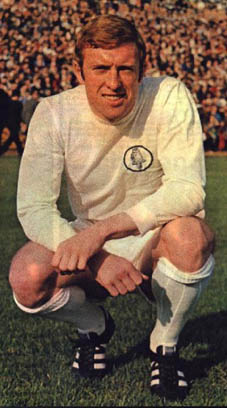 <![endif]>
The Leeds goals were scored by Johnny Giles and Mick Jones (2)