<![if !vml]>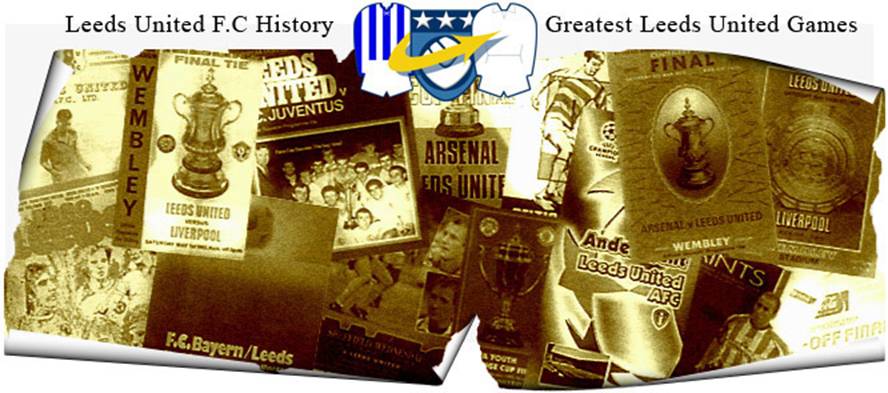 <![endif]>
Date: Saturday 11th October 1975.
Venue: Elland Road, Leeds.
Competition: First Division.
Score: Leeds United 1 Manchester United 2
Scorers: Leeds United: Clarke. Manchester United: McIlroy (2).
Attendance: 40,264.
Teams:
<![if !vml]>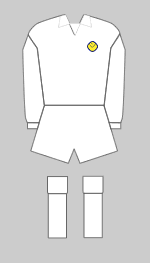 <![endif]><![if !vml]>

<![endif]>
Leeds United: Stewart; Reaney, F. Gray; Bremner, Madeley, Hunter; Cherry, Clarke, McKenzie (Harris), Yorath, E. Gray.
<![if !vml]>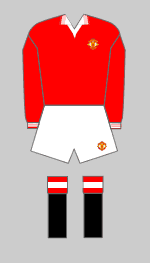 <![endif]><![if !vml]>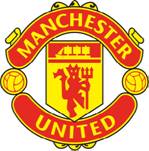 <![endif]>
Manchester United: Stepney; Nicoll, Houston; Jackson, Greenhoff, Buchan; Coppell, McIlroy, Pearson, Macari, Daly. Unused Sub: Grimshaw.
Referee: R.Perkin (Stafford).
Popular forward Duncan McKenzie had to endure being substitutes and being replaced by teenager Carl Harris when Leeds United were beaten 2-1 at Elland Road by Tommy Docherty's emerging Manchester United in October 1975. United manager Jimmy Armfield made himself unpopular with the home fans when he pulled McKenzie out of the action after sixty minutes with his side trailing 2-0 to the league leaders. "I don't make decisions for the sake of popularity," he explained, "I did it because we needed more challenge up front and putting young Carl on gave us greater width. I spoke with Duncan afterwards and he agreed he was not playing well," he added.
McKenzie confirmed that he had not been at his best, but his substitution only served to fuel rumours that the player could have been on his way from Elland Road. "My substitution was fair enough but I am still wondering at the back of my mind about my future. I will wait and see how things go in the next few weeks," he said, adding, "At least the crowd are on my side."
The Reds, rebuilt by Docherty and top of the table, took all the honours and made the Elland Road side look very ordinary. In fairness Armfield's men were without hot-shot striker Peter Lorimer, central defender Gordon McQueen and first choice goalkeeper David Harvey, but they were too slow to contain the fast running Reds and lacked the pace to put their own attacking ideas into action.
Paul Madeley fought hard all through, but United could not get a grip in midfield and in defence Norman Hunter, up against the mobile Stuart Pearson, had one of his toughest afternoons. However, Hunter showed the determination that many of his team-mates appeared to lack on the day, yet even his efforts could not keep the Reds out.
Half an hour of the game had gone when United fell into arrears. Steve Coppell got past Frank Gray and though his low shot was pushed out by David Stewart, the ball went straight to Sammy McIlroy and the Northern Ireland international hit the ball firmly back past the United keeper. Billy Bremner, playing up front in this game, chipped a shot narrowly wide before Allan Clarke shot over from a good position and the sides went in at half time with the visitors just the one goal in front.
The men from Old Trafford were making a stylish bid to remain on top of the First Division, and went two goals up, five minutes into the second half. Sammy McIlroy shot from the left flank and although David Stewart appeared to have the twenty-five yard effort covered he fluffed it and the ball went in off the post.
Fifteen minutes from the end Paul Reaney had a chance to pull a goal back but he was denied by a brave save from Alex Stepney before Terry Yorath headed over. Nine minutes from the end, Allan Clarke put United in with a chance of snatching a point when he scored from close range following a low cross from Paul Madeley. But it wasn't to be. The men from Manchester held on for a notable victory.
<![if !vml]>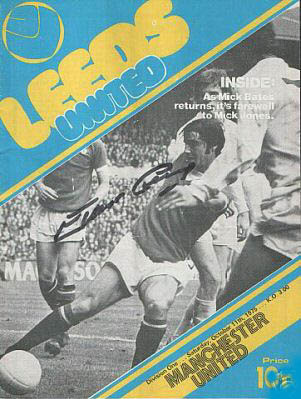 <![endif]>
Players:
<![if !vml]>

<![endif]> <![if !vml]>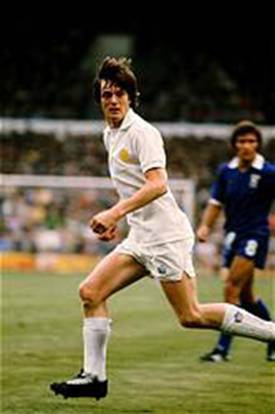 <![endif]> <![if !vml]>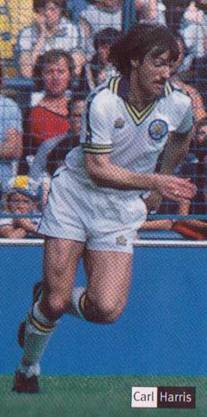 <![endif]>                 <![if !vml]>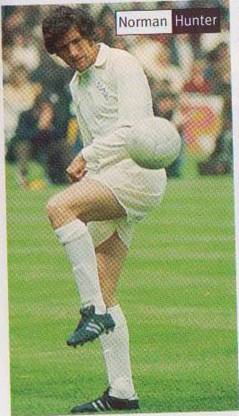 <![endif]>   
Allan Clarke scored   Duncan McKenzie was substituted by Carl Harris                                                          Norman Hunter could not control Pearson
<![if !vml]>
<![endif]> <![if !vml]>
<![endif]> <![if !vml]>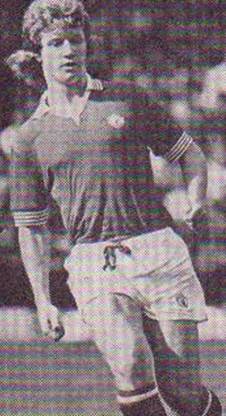 <![endif]> <![if !vml]>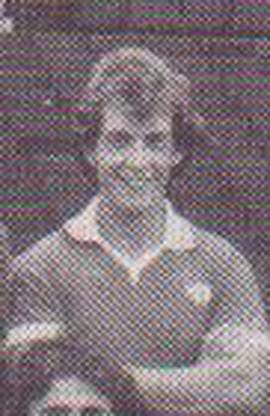 <![endif]> 
Paul Reaney was denied by Stepney     Alex Stepney was in goal                   Jimmy Nicoll and Stewart Houston were at full-back
<![if !vml]>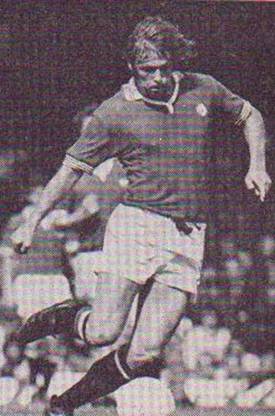 <![endif]> <![if !vml]>

<![endif]>      <![if !vml]>
<![endif]> <![if !vml]>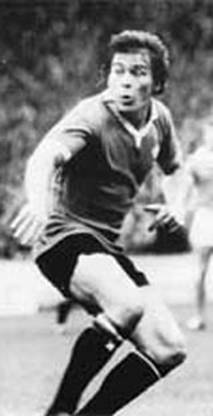 <![endif]>
Brian Greenhoff and Martin Buchan were the central defence.      Lou Macari and Stuart Pearson were the strikers
The midfield was Steve Coppell, Tommy Jackson,Sammy McIlroy and Gerry Daly