<![if !vml]>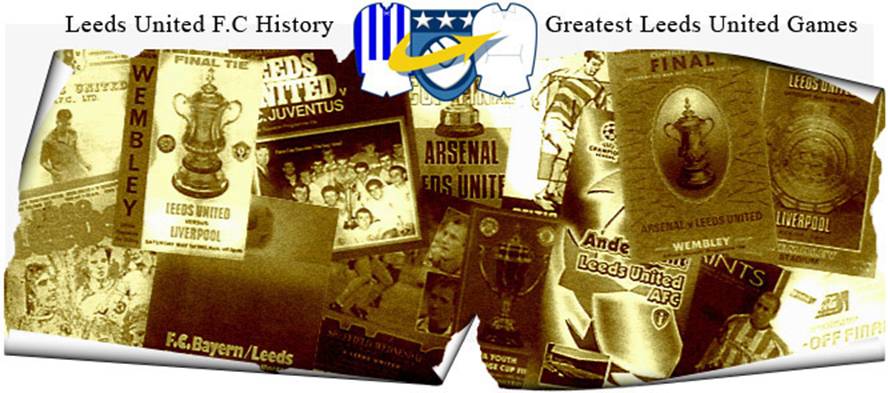 <![endif]>
Date: Sunday, 11th May 1997.
Venue: Elland Road, Leeds.
Competition: English Premier League.
Score: Leeds United 1 Middlesbrough 1
Scorers: Leeds United: Deane. Middlesbrough: Juninho.
Attendance: 38,567.                                                                                                             
Teams:
<![if !vml]>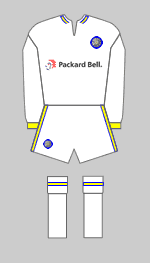 <![endif]><![if !vml]>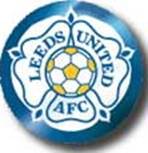 <![endif]>
Leeds United: Martyn; Halle, Kelly, Wetherall, Dorigo; Radebe, Rush (Wallace), Bowyer, Sharpe; Deane, Lilley. Unused Subs: Laurent, Jackson, Molenaar, Beeney.
<![if !vml]>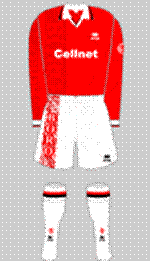 <![endif]><![if !vml]>

<![endif]>
Middlesbrough: Roberts; Fleming, Pearson, Festa, Blackmore; Stamp, Mustoe, Emerson (Freestone), Hignett (Kinder); Juninho, Beck. Unused Subs: Cox, Whyte, Vickers.
Referee: Mr A.B. Wilkie (Chester-le-Street).
When Brian Deane condemned Middlesbrough to relegation, he never realised he would one day be part of the club's revival. Boro left Elland Road knowing only too well the desperate feeling that accompanies relegation. That was the outcome when United rounded off the 1996-97 season with a 1-1 draw against Boro on home soil. While United fans rejoiced at a rare goal, Boro fans shed tears after watching their side relegated.
Although he didn't know it at the time, Deane scored one of the most significant goals of his career. Not only did his seventy-sixth-minute header end a home goal drought that stretched back until March, it also proved enough to condemn Boro to a season in the Nationwide League. It was Deane's last goal for his home-town club in his first spell with United and he was part of a summer cull that saw manager George Graham attempt to freshen things up at Elland Road and bring his own men in. The veteran striker returned to Sheffield United that summer before being snapped up by Boro twelve months later upon their return to the Premiership. But he will still be remembered by Leeds fans as the man who sent the Tees-siders down.
<![if !supportLineBreakNewLine]>
<![endif]>
Boro arrived at Leeds needing to win and were still in the game when Deane headed home a Rod Wallace cross fourteen minutes from time. The goal was the cue for the crowd to lift the lid on a pressure cooker atmosphere at Elland Road. The YEP's Don Warters wrote: "Deane was the man who gave the Elland Road fans something to cheer about  It was the first Premier League goal United had scored since the beginning of March, and for a moment it looked as though the players had forgotten how to celebrate." Those celebrations were short-lived though, with Boro grabbing an equaliser just two minutes later courtesy of Juninho.
<![if !supportLineBreakNewLine]>
<![endif]>
It was the first time the United defence had been breached for eight hundred and forty eight minutes, the last home goal conceded being against Coventry on Boxing Day. It was a deserved effort for the little Brazilian, but one which failed to inspire his side into a late rally to secure their Premiership status. United had been in a similar position earlier in the campaign, but Graham had steadied the ship and, while entertainment was in short supply, they had already grafted out enough results to ensure they were well clear of the danger zone when it really mattered. The 1-1 draw ensured United a respectable eleventh place in the table while Bryan Robson's Boro, just seven points behind, occupied the second relegation slot.
<![if !supportLineBreakNewLine]>
<![endif]>
United boss Graham said: "Of course I've got sympathy for Bryan. It's his first job and he's rejuvenated the club. There's a new stadium, some quality players and the place is buzzing. It's sad they've gone down." But Graham was keen to focus on his own side and the rebuilding job that lay ahead. "We've got some solidity," said the Leeds boss. "But now we've got to go for more attacking football and I've got to make sure we bring in the right players." Those plans didn't include Deane though, and after scoring thirty-eight goals in one hundred and fifty-six starts the dream of playing for his home-town club came to an end, for then at least but he was back after United had lost their EPL status.
<![if !vml]>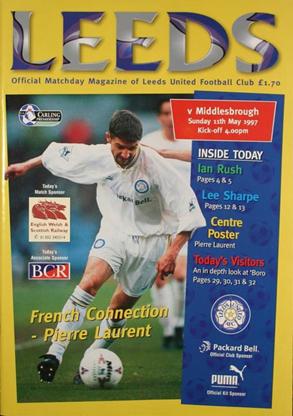 <![endif]>
Match Action:
<![if !vml]>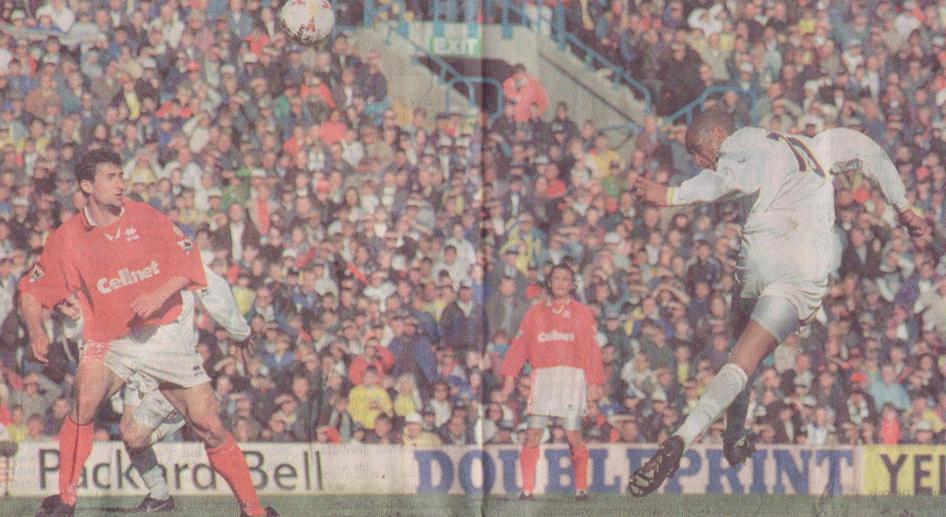 <![endif]> 
Brian Deane opened the scoring with a classic header                                                                                        
<![if !vml]>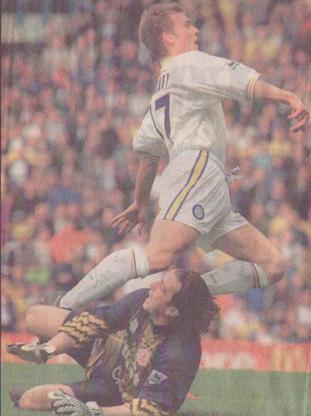 <![endif]> <![if !vml]>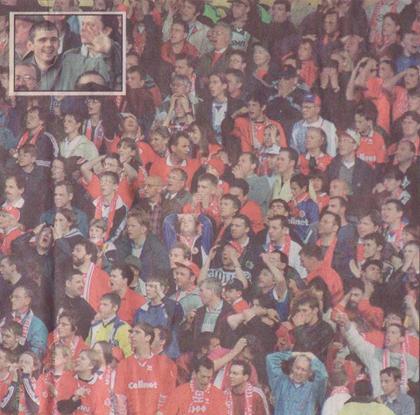 <![endif]>       <![if !vml]>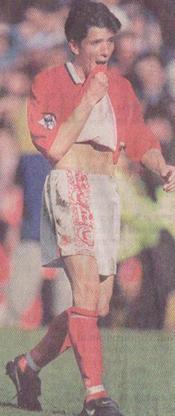 <![endif]>
Derek Lilley is foiled by Ben Roberts                Middlesbrough fans accept the inevitable: Leeds fan (inset)               A disconsolate Juninho
                                                                               waves bye-bye (wonder how he felt at Bolton a few years later)          leaves the field
Teams:
<![if !vml]>

<![endif]>
Leeds United squad at the start of 1996-97 season:
Back Row: Lee Sharpe, David Wetherall, Mark Jackson, Richard Jobson, Brian Deane,
Mark Beeney, Tony Yeboah, Nigel Martyn, Rob Bowman, Paul Beesley, Andy Couzens.
Middle Row: Geoff Ladley (Physio), Mick Hennigan (Coach), Rod Wallace, Mark Tinkler,
Ian Harte, John Pemberton, Mark Ford, Jason Blunt, Lucas Radebe, Harry Kewell,
David Williams (Coach).
Front Row: Gary Kelly, Tony Dorigo, Carlton Palmer, Bill Fotherby (Director),
Howard Wilkinson (Manager), Ian Rush, Andy Gray, Lee Bowyer.
Players:
<![if !vml]>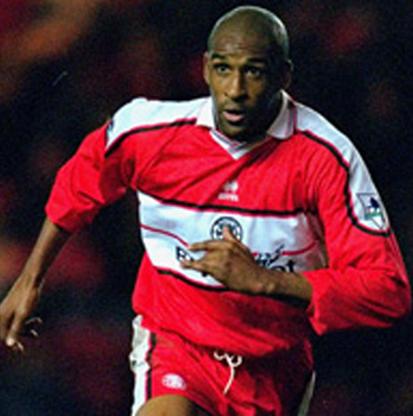 <![endif]> <![if !vml]>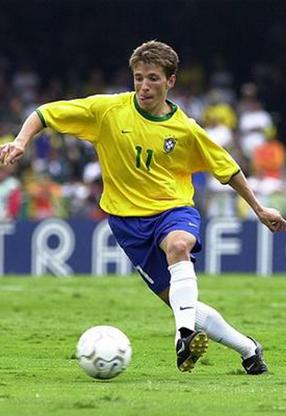 <![endif]> <![if !vml]>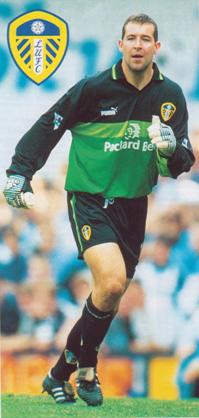 <![endif]> 
Leeds scorer Brian Deane later played for Middlesbrough        Juninho equalized for Boro                            Nigel Martyn,
<![if !vml]>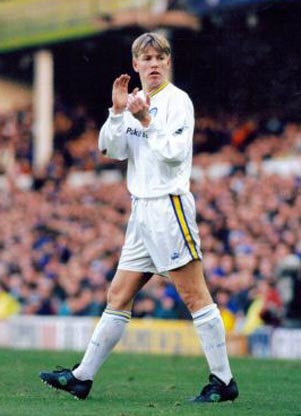 <![endif]> <![if !vml]>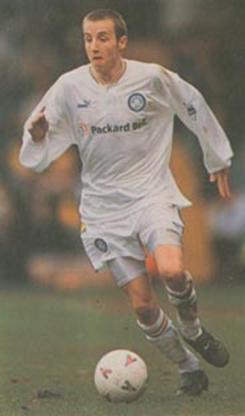 <![endif]> <![if !vml]>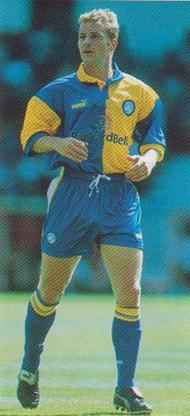 <![endif]> <![if !vml]>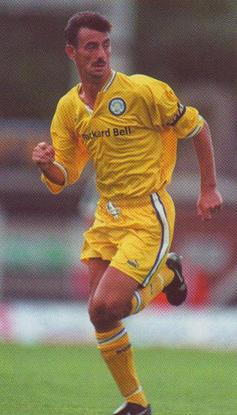 <![endif]>
Gunnar Halle, Lee Bowyer, Derek Lilley, Ian Rush,
<![if !vml]>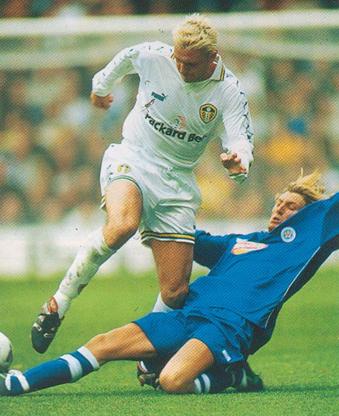 <![endif]> <![if !vml]>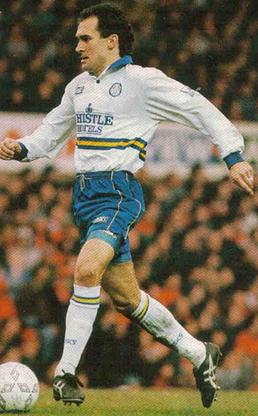 <![endif]>
Lee Sharpe and Tony Dorigo were several new faces in the United team since the previous season
It was the last game that Ian Rush, Tony Dorigo and Brian Deane played for United, but Deane was to return later
<![if !vml]>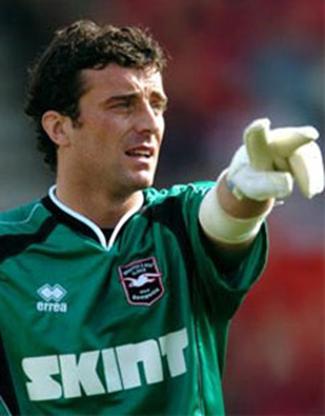 <![endif]>  <![if !vml]>
<![endif]> <![if !vml]>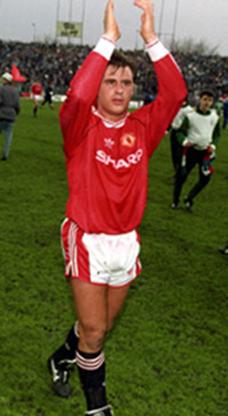 <![endif]>
         Ben Roberts was in goal                                  Curtis Fleming and Clayton Blackmore were the full-backs             
<![if !vml]>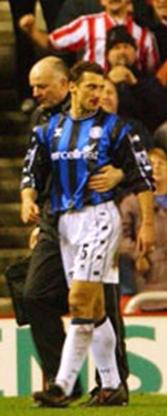 <![endif]> <![if !vml]>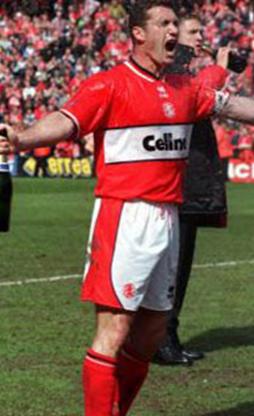 <![endif]>  <![if !vml]>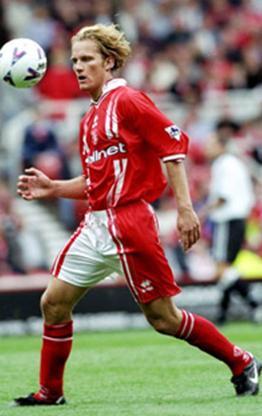 <![endif]> <![if !vml]>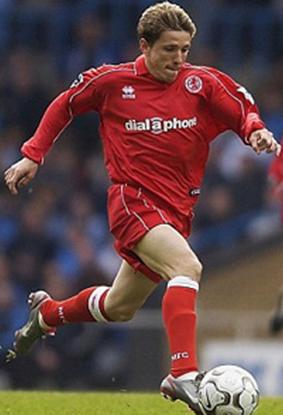 <![endif]>
Gianluca Festa and Nigel Pearson were in central defence            Mikkel Beck and Juninho were the strikers
<![if !vml]>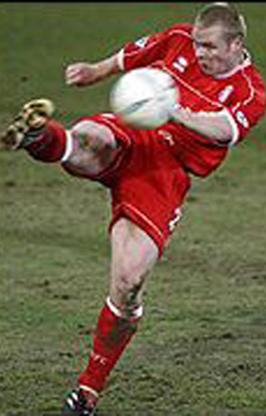 <![endif]> <![if !vml]>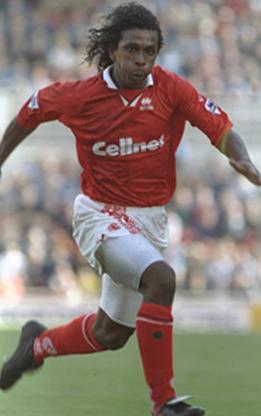 <![endif]> <![if !vml]>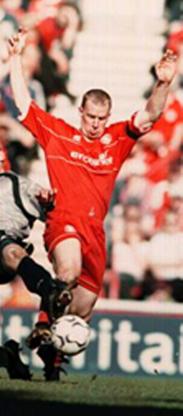 <![endif]> <![if !vml]>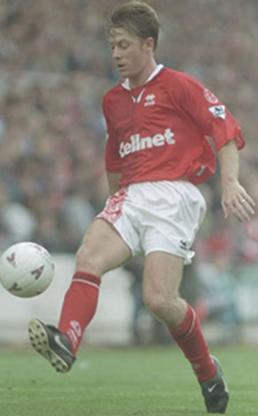 <![endif]>
Phil Stamp, Emerson, Robbie Mustoe and future United trialist Craig Hignett started in midfield
<![if !vml]>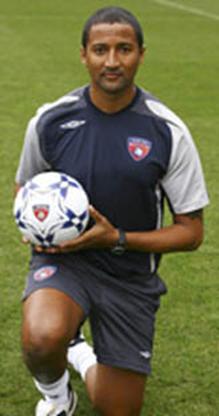 <![endif]> <![if !vml]>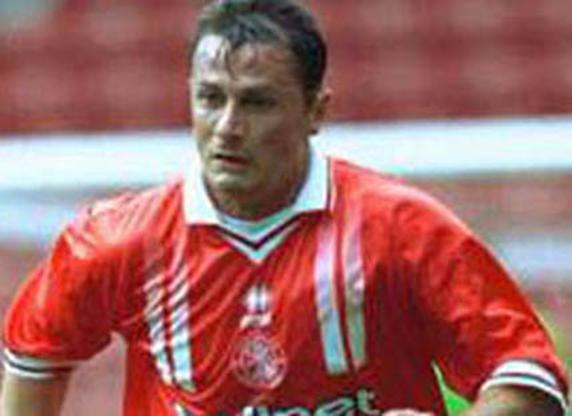 <![endif]>
  Chris Freestone and Vladimir Kinder were the substitutes