<![if !vml]>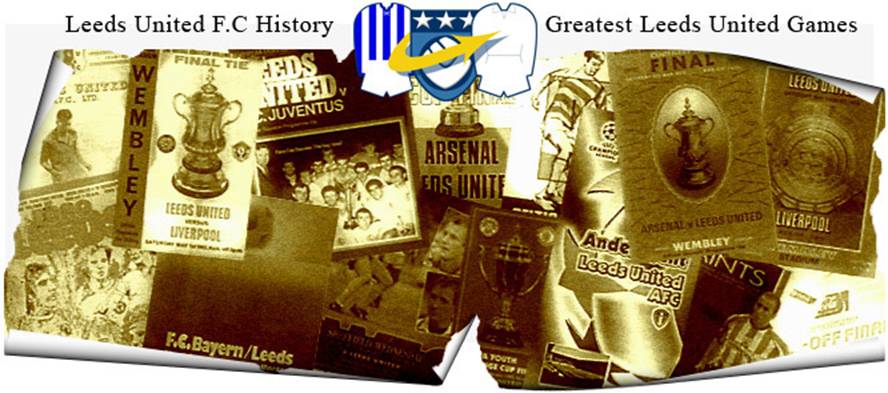 <![endif]>
Date: Wednesday, 11th May 1966.
Venue: Elland Road, Leeds.
Competition: Inter-Cities Fairs Cup, Semi-Final, Replay.
Score: Leeds United 1 Real Zaragoza 3.
Scorers: Leeds United: Charlton. Real Zaragoza: Marcelino, Villa, Santos.
Attendance: 43,046.
Teams:
<![if !vml]>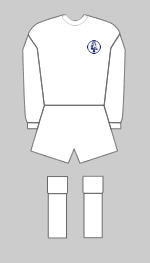 <![endif]><![if !vml]>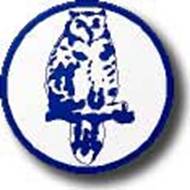 <![endif]>
Leeds United: Sprake; Reaney, Bell; Bremner, Charlton, Hunter; Greenhoff, Lorimer, Storrie, Giles, O'Grady.
<![if !vml]>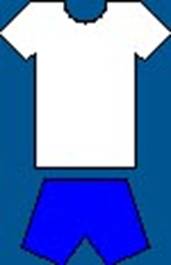 <![endif]><![if !vml]>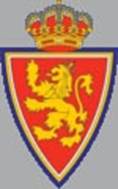 <![endif]>
Real Zaragoza: Yarza; Irusquieta, Rejia; Pais, Santamaria, Violeta; Santos, Canario, Marcelino, Villa, Lapetra..
Referee: Hans Carlsson (Sweden).
United had won the toss for choice of ground advantage in their Semi-Final play-off against Real Zaragoza. But it was the Spaniards who made a breathtaking start with three goals in thirteen minutes to clinch a place in the Final.
United were at full strength with Mike O'Grady back from injury in place of Albert Johanneson and the rested Peter Lorimer back for Eddie Gray, while Real had Enrique Zarza in goal in place of Jose-Maria Goicoechea and Severino Rejia at left-back for Isasi.
Manager Don Revie was worried about the pace and skill that Zaragoza had displayed so far in the tie and not wishing to give them the advantage of a hard pitch to suit their strength had the fire brigade flood the Elland Road pitch and leave it in the state of a quagmire. Unfortunately the plan did not work as Real took United apart scoring three times in the first thirteen minutes to effectively win the game.
Hopes of an all England Final were blown away as Zaragoza made light of the conditions and played the ball accurately and calmly between each other, before finally releasing Juan Manuel Villa on the right and he showed his skill by tricking Bell, Hunter and O'Grady, before finding Canario who in turn found Marcelino to score at the far post in just fifty-four seconds. Almost immediately United found themselves two goals down, as Jose Luis Violeta pushed the ball through the middle to play in the dangerous Juan Manuel Villa and catch the United defence out of position, and the striker scored with a fantastic left-foot shot with only five minutes on the clock. United conceded a sloppy third goal just eight minutes later as Santos Brito galloped through a non-existent defence and was allowed to get in a  twenty-five yard shot that left Gary Sprake flat footed and sealed United's fate. The quick-fire start had stunned the crowd into silence as United's dreams had been shattered in less than a quarter of an hour.
United's troubles worsened as Jimmy Greenhoff went off for prolonged attention and was finally taken off for goos with twenty minutes still to go.  By then both Willie Bell and Jim Storrie had hit the woodwork but Real's opening blast enabled them to sit back and hit on the counter whenever possible. Jack Charlton did manage a consolation goal in the eightieth minute when he squeezed a low shot past Enrique Yarza but it was too little too late and United were beaten by a better team on the day. Don Revie was moved to christen their forward line of Canario, Santos, Marcellino, Villa and Lapetra "The Magnificent Five."
So United's first foray into Europe came to an end. Despite its conclusion, it had provided the emerging United with much experience, which would stand them in good stead for future European tournaments as well as give Don Revie ideas for the home front.
Chelsea were buried under a Barcelona onslaught losing 5-0 and so in an all Spanish Fairs-Cup Final Barcelona finally triumphed by 4-3 after extra time in the two legged Final against Real Zaragoza.
<![if !vml]>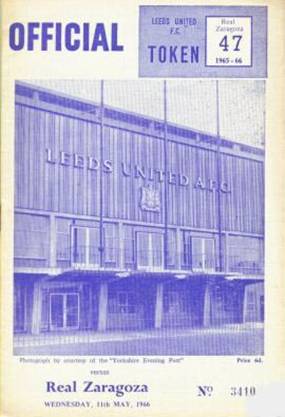 <![endif]>
Match Action:
<![if !vml]>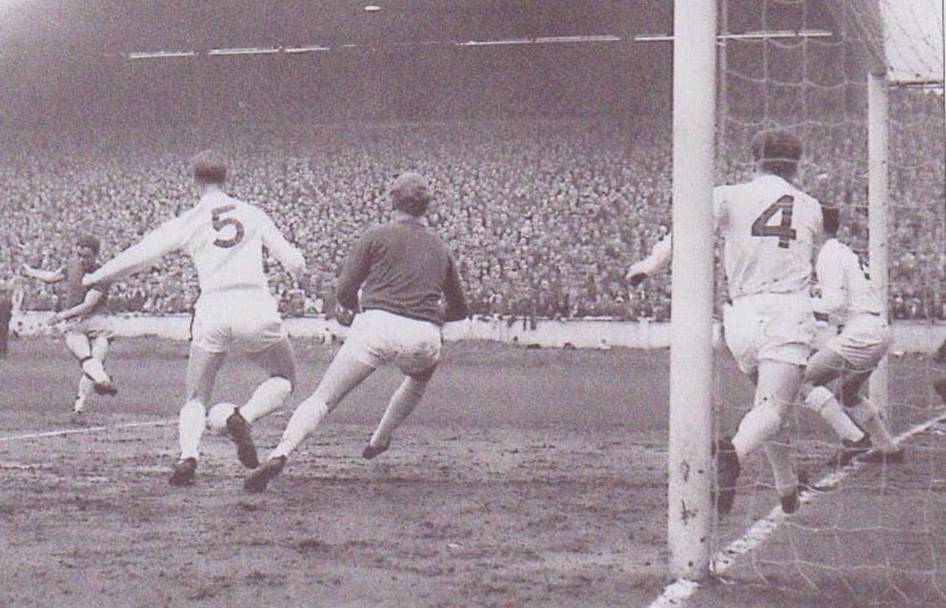 <![endif]>
Marcellino scores the first of three early quick-fire goals from Real Zaragoza 
<![if !vml]>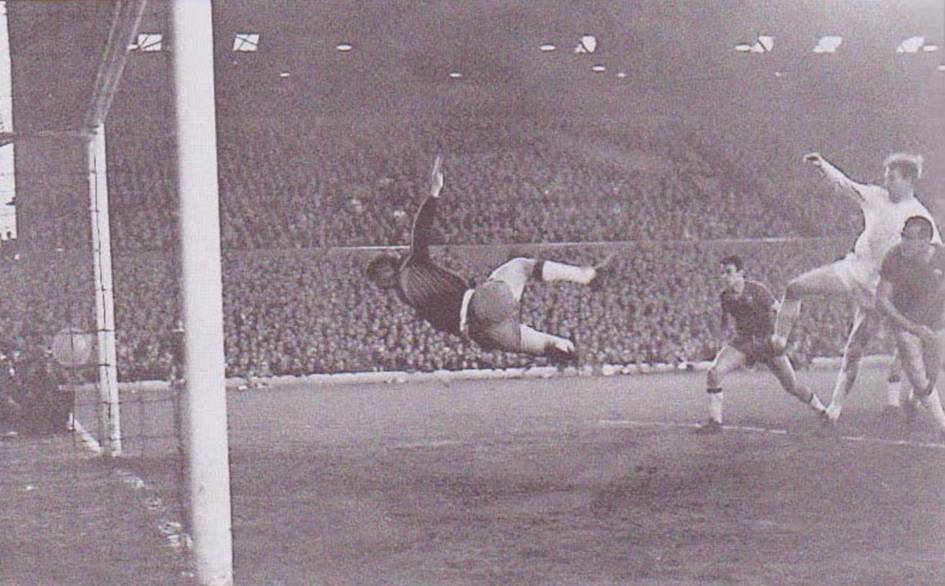 <![endif]>
Jack Charlton scores a consolation goal for Leeds
Players:
<![if !vml]>
<![endif]> <![if !vml]>
<![endif]>
Leeds were at full strength with the return of Mike O'Grady and Peter Lorimer