<![if !vml]>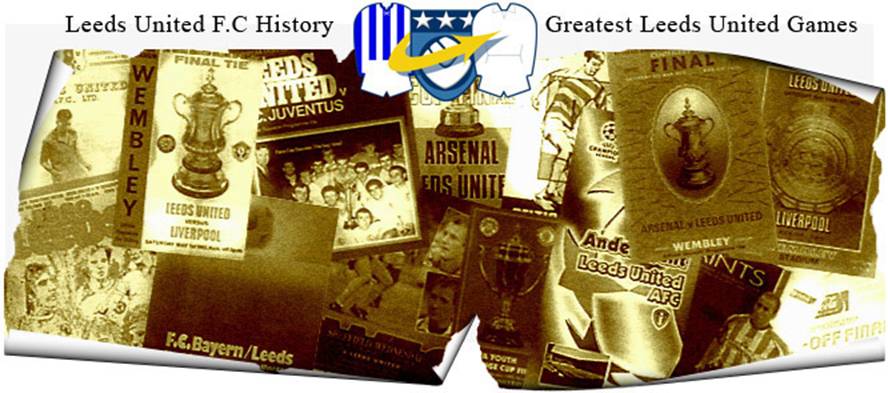 <![endif]>
Date: Wednesday, 11th April 1973.
Venue: Elland Road, Leeds.
Competition: European Cup-Winners' Cup, Semi-Final, First Leg.
Score: Leeds United 1 Hajduk Split 0.
Scorers: Leeds United: Clarke. Hajduk Split: Nil.
Attendance: 32,051.
Teams:
<![if !vml]>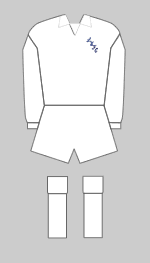 <![endif]><![if !vml]>
<![endif]>
Leeds United: Harvey; Reaney, Cherry; Bremner, Yorath, Hunter; Lorimer, Clarke, Jones, Giles, Bates (Jordan).
<![if !vml]>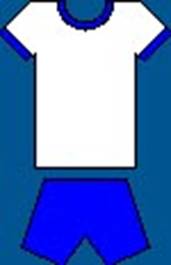 <![endif]><![if !vml]>

<![endif]>
Hajduk Split: Vukcevic; Dzoni, Boljat; Buljan, Holcer, Peruzovic; Hlevnjac, Boskovic, Jovanic, Jerkovic, Surjak.
Referee: Gyula. Emsberger (Hungary).
United were feared throughout Europe and many foreign coaches believed the only way to beat them over two legs was to frustrate them at Elland Road. That was certainly the case in an ill-tempered Semi-Final with Yugoslavian side Hajduk Split. United traditionally had found they had difficulties in overcoming Yugoslav opposition, so they faced the meeting with Hajduk Split knowing that it would be no easy ride. They anticipated and were given a testing examination of their ability. They came through but only by the narrowest of margins.
Leeds, having just reached the FA Cup Final against Sunderland, were on course for a Cup double. United, however were without Jack Charlton due to injury, and his normal deputy Paul Madeley was also unavailable as he had picked up an injury too, and so it was Terry Yorath who filled in, in the unaccustomed role of centre-half. Split coach, Zebec Branco, sent his side out with strict orders to defend in depth and they carried out his instructions to the letter with skipper Dragan Holcer organising the back-line from his role as sweeper.
United found chances hard to create but it needed a superb Dragan Holcer tackle to keep out Peter Lorimer, who also missed an opportunity from seven yards when Wilson Dzoni miskicked. The priceless breakthrough came on twenty-one minutes when Allan Clarke collected the ball from Johnny Giles , drifted past Dragan Holcer, into the box, beat Mario Baljat and clipped a superb left-foot shot beyond Radomir Vuksevic in the Hadjuk goal. It was Allan Clarke's twenty-fourth goal of the season and United's one hundredth of the campaign and he thought he had got another a minute later but it was ruled out for offside.
The goal did not change Split's defensive posture and they sought to break the game up at every opportunity. Several of their players went to ground very easily and feigned injury. It was a ploy designed to break United's concentration. It appeared to work as the crowd's frustration transmitted itself to the United players while Hadjuk issued a firm reminder that they too could play football when Ivica Hlevnjac's run set up Jurica Jerkovic, whose hard drive was tipped over the bar by David Harvey.
The war of attrition continued in the second half and United sent on Joe Jordan after sixty-five minutes in place of Mick Bates to add some firepower to the attack.  Within minutes the game turned nasty with Mick Jones and Ivan Buljan cautioned after a clash just outside the penalty area. Tackles were flying in from all angles and one of their chief targets, Allan Clarke, snapped when he was hacked down. The Leeds striker retaliated against Mario Baljat and was ordered off by Hungarian referee Gyula Emsberger, who said later, "I sent Clarke off because he kicked a Yugoslav player twice on the thigh." The hostilities did not cease there and Leeds fans roared for Ivan Surjak to be sent off when he brought down Terry Yorath, but the referee settled for a booking. Allan Clarke had become the fifth Leeds player to be sent off in seventy-one European ties and although United were down to ten men they continued to dictate proceedings but at the final whistle it was Split that were celebrating. They were confident of overturning United's slender advantage, particularly as hot-shot Allan Clarke would be suspended from the second leg.
Allan Clarke commented later. "The Semi-Final paired us with Hajduk Split and was anything but easy. In the first leg we knew we had to get a lead for the return, because they were formidable at home and we needed something to defend. I knocked a goal in during the second half then got sent off for retaliation. My marker had been kicking hell out of me all night and a few minutes after my goal he crashed into me again and took my legs away. I had a rush of blood and kicked him where it hurts. When I got back into the dressing room, I knew I had let my team-mates and myself down. In Split we won through on aggregate, after drawing 0-0, but suffered another blow as a booking for Billy meant that he would be joining me watching the final."
<![if !vml]>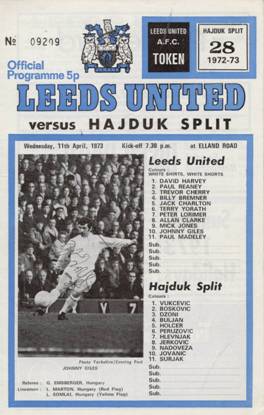 <![endif]>
Match Action:
<![if !vml]>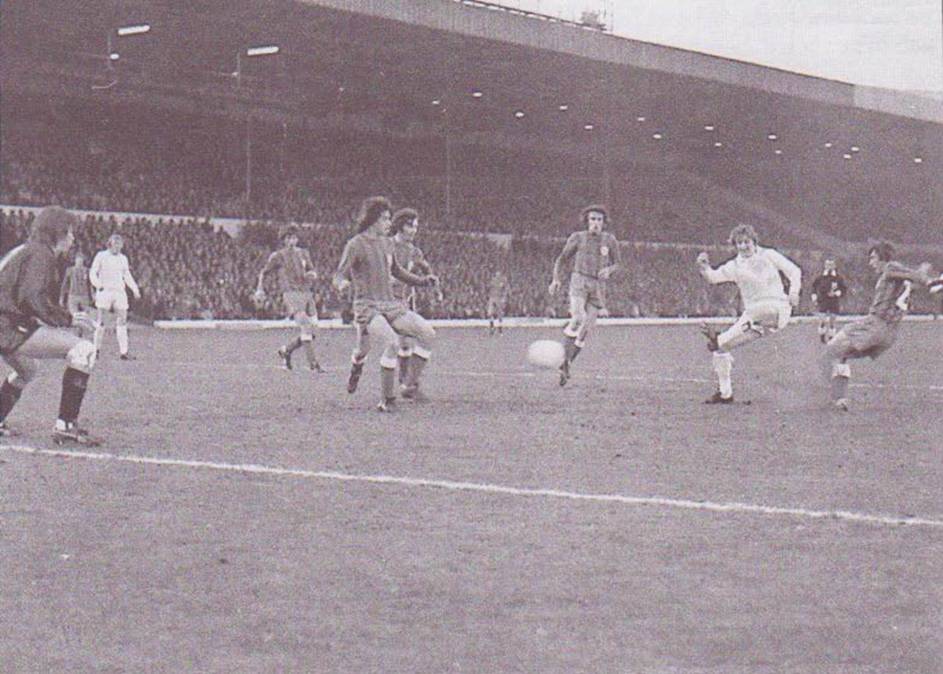 <![endif]>       
Allan Clarke scores the winning goal                                                                             
<![if !vml]>
<![endif]> 
<![if !vml]>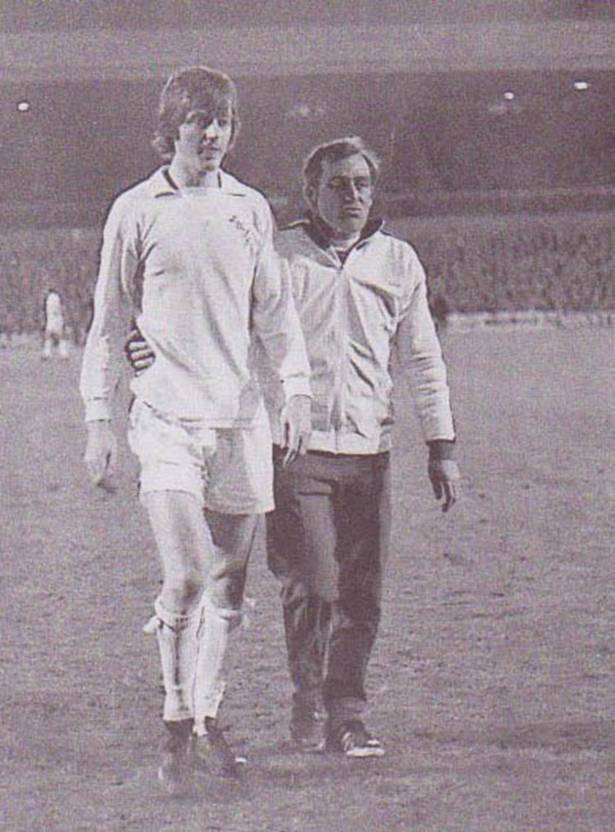 <![endif]> <![if !vml]>
<![endif]>
Allan Clarke is sent off for retaliation
Teams:
<![if !vml]>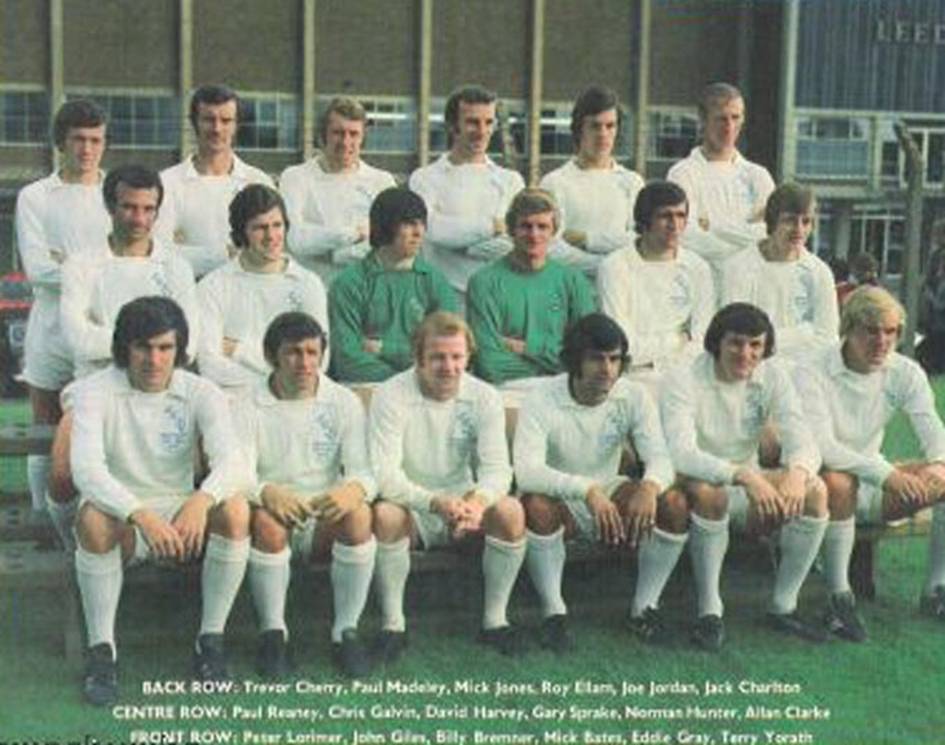 <![endif]>
<![if !vml]>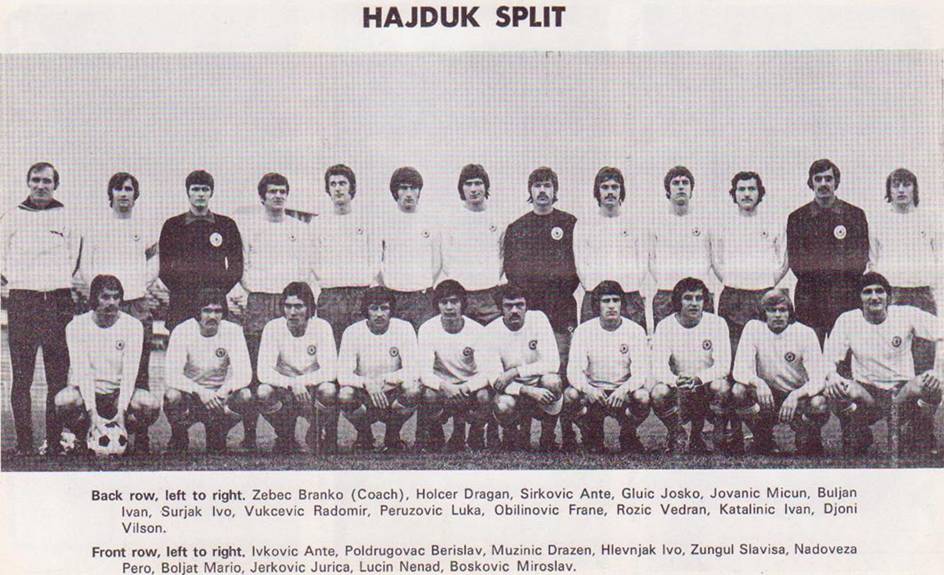 <![endif]>