<![if !vml]>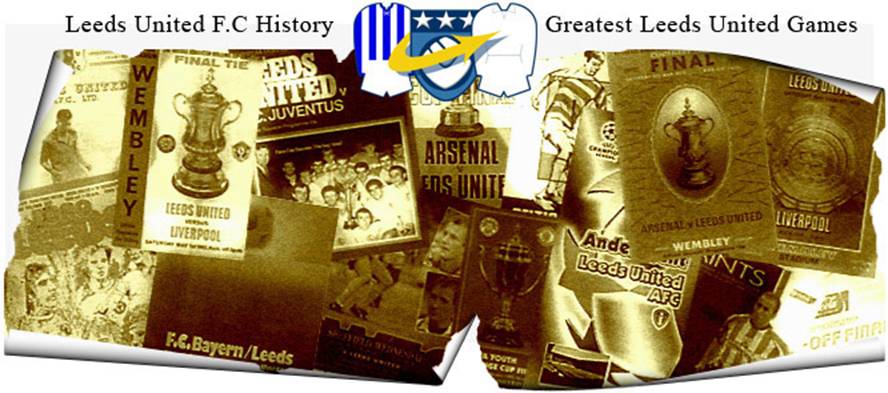 <![endif]>
Date: Sunday, 10th November 2002.
Venue: Upton Park, West Ham.
Competition: English Premier League.
Score: West Ham United 3 Leeds United 4
Scorers: West Ham United: Di Canio (2, 1pen), Sinclair. Leeds United: Barmby, Kewell (2), Viduka.
Attendance: 33,297.
Teams:
<![if !vml]>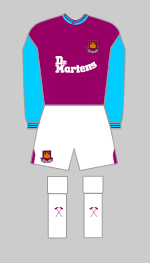 <![endif]><![if !vml]>

<![endif]>
West Ham United: James; Dailly, Repka (Schemell), Pearce, Winterburn; Lomas (Cisse), Carrick, Cole, Sinclair; Di Canio, Defoe. Unused Subs: Minto, Camara, Van De Gouw.
<![if !vml]>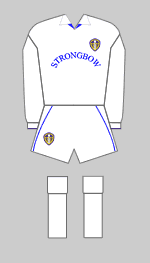 <![endif]><![if !vml]>
<![endif]>
Leeds United: Robinson; Kelly, Radebe, Lucic, Harte; Barmby, Bakke, Bowyer, Wilcox (Milner); Viduka (Bridges), Kewell (McPhail). Unused Subs: Duberry, Martyn.
Referee: Mr S. Dunn (Avon, Gloucestershire).
United had suffered a succession of embarrassing defeats, including a master-class at the hands of Arsenal at Elland Road as their season started to fall apart. They suffered further embarrassment being knocked out of the League Cup at Bramall Lane, the previous Wednesday and they went into this game knowing that if they lost to West Ham they would be level with them and firmly anchored in the relegation zone.
Capital gain was the order of the day for Leeds United at West Ham yesterday, but Terry Venables' side were made to work hard to come away with the much-needed points. To say United romped to victory would be an overstatement. Leeds played their best football of the season in a devastating opening spell that should have put the Hammers beyond reach, but finished the game clinging on after a fight-back from the hosts. It was another game of two halves where Leeds took control for forty-five minutes then lost their way when under pressure and were forced to dig deep in the closing moments to prevent the Hammers from completing a stunning comeback.
 
Boss Venables was simply relieved to leave Upton Park with a first Premiership win since September, but knew  there was still plenty of work to be done after some of his side appeared to take an early leave. In the first half, Leeds made a mockery of their recent poor run and seized upon some awful defending by the home side. West Ham boss Glenn Roeder was coming under increasing pressure and, for the first forty-five minutes at least, there was a fear factor in evidence among his shell-shocked troops. But Leeds still needed to capitalise and they did that to great effect by playing their best football of the season.
<![if !supportLineBreakNewLine]>
<![endif]>
Terry Venables stuck with the 4-4-2 system used against Sheffield United on Wednesday night and United were in complete control by half-time. Harry Kewell was looking more at ease by the week in a striking role and he was finally rewarded for his efforts yesterday with two goals. Mark Viduka also worked well to frustrate the Hammers defence and the burly striker proved a handful for the over-zealous Tomas Repka, who appeared to be more interested in fighting than playing. But Leeds also looked strong in midfield. Jason Wilcox giving added width while Lee Bowyer, Nick Barmby and Eirik Bakke caused plenty of problems in the opening forty-five minutes.
<![if !supportLineBreakNewLine]>
<![endif]>
At the back, there is no doubt that Leeds missed the influence of Jonathan Woodgate (groin) and Dominic Matteo (knee), but Teddy Lucic looked solid and Lucas Radebe was his usual dependable self. Added to that there was the threat of Gary Kelly pushing forward on the right flank and Ian Harte's set-pieces, and United looked the complete side for forty-five minutes. More importantly, Leeds enjoyed another missing ingredient yesterday with Lady Luck definitely coming out to mark Terry Venables' return to within spitting distance of his Dagenham birthplace.
<![if !supportLineBreakNewLine]>
<![endif]>
It took just twelve minutes for Leeds to light up the dull east London afternoon when Harry Kewell seized on a poor defensive header by Ian Pearce and the Aussie's deft chip over David James was met by the head of a lively Nick Barmby. Such was United's early pressure they had another three opportunities to score before West Ham hit back. Michael Carrick seized on a poor clearance and an unsighted Paul Robinson was only able to parry his long-range effort to the feet of Paolo Di Canio who levelled. That would have been the cue for Leeds to slip back into their shells as in recent weeks, but with West Ham offering some early Christmas gifts United weren't going to pass them up.
<![if !supportLineBreakNewLine]>
<![endif]>
It was 2-1 before the half-hour when Harry Kewell met Ian Harte's pin-point corner and United's confidence was lifted again. Harry Kewell's second goal came four minutes before the break when he rifled home a powerful right-foot drive and Mark Viduka completed the Leeds scoring after a misunderstanding between Christian Dailly and David James. That looked like game over and the frustrated home supporters were already departing the ground in droves. But things are never quite as they seem with Leeds this term and, just as their fans were looking forward to a landslide victory, United took their foot off the pedal and almost allowed the Hammers to steal a share of the points from what was a truly remarkable game.
<![if !supportLineBreakNewLine]>
<![endif]>
While Leeds had dominated the first half and could afford to ease off, they hadn't banked on West Ham suddenly discovering the fighting spirit that they have been lacking all season. Paulo Di Canio was brought down by Gary Kelly just seven minutes into the second half and, while the successful penalty appeared to be a minor consolation, the Hammers most certainly had their feet on the bottom rung of the ladder. Paulo Di Canio ran proceedings for the Hammers while Michael Carrick and Joe Cole were both rejuvenated and proved much bigger threats with the ball at their feet than when defending.
<![if !supportLineBreakNewLine]>
<![endif]>
Leeds looked a spent force and were suddenly penned back in their own half. They only really escaped once when Mark Viduka opted to go it alone instead of sending Lee Bowyer into the clear. The Hammers bashed away and fifteen minutes from time they reduced the arrears further when Trevor Sinclair headed home a Sebastien Schemmel free-kick. It was bite your fingers time for Leeds as the Hammers scented a draw but United managed to hold firm.
<![if !supportLineBreakNewLine]>
<![endif]>
Terru Venables even handed sixteen-year-old James Milner his first taste of Premiership action as Leeds continued their backs-to-the-wall display. But the final whistle was greeted with relief by the travelling supporters and frustration by the home fans who felt their side had done enough to salvage a point. Maybe the Hammers had done enough, but Leeds' first-half performance should have merited a comfortable victory and there were more signs that Venables' side are heading in the right direction. The win would certainly have eased the pressure on the Manager going into Thursday's UEFA Cup clash with Hapoel Tel Aviv, but he would have still been concerned that his side scored four goals away from home yet were still forced to hang on.
<![if !vml]>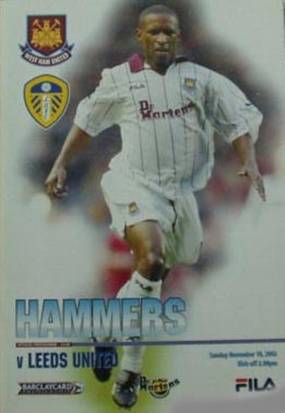 <![endif]> <![if !vml]>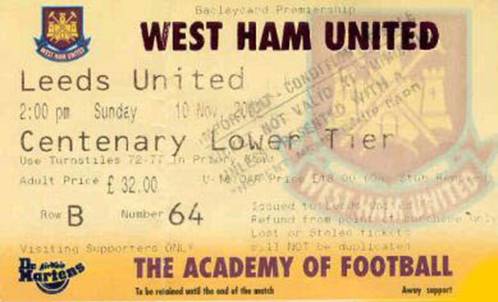 <![endif]>
Match Action:
<![if !vml]>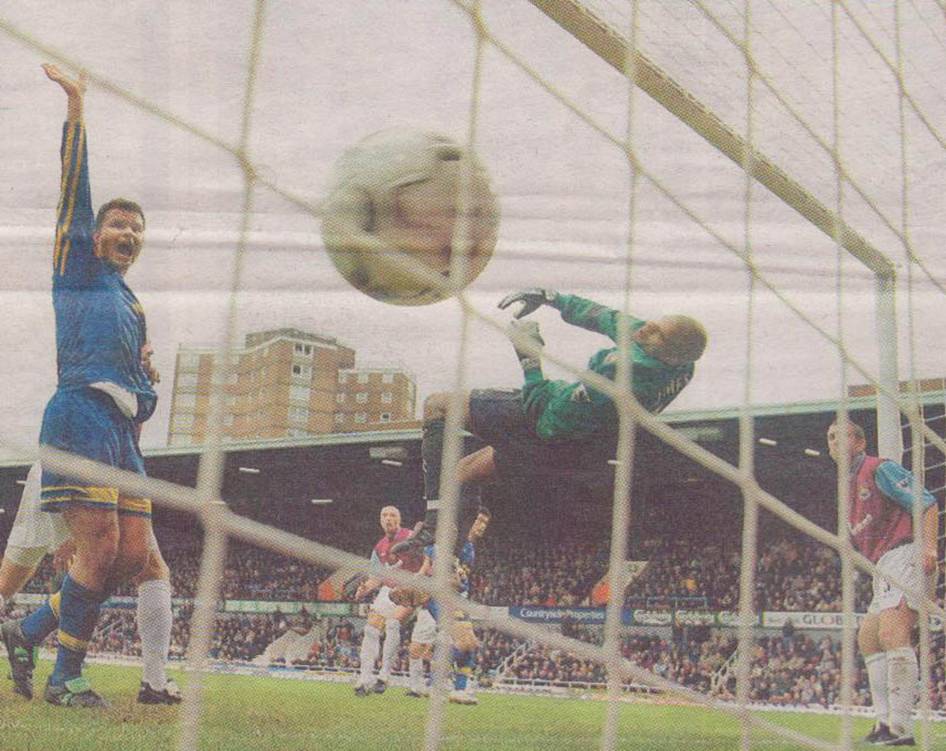 <![endif]>
Mark Viduka salutes Harry Kewell's first goal
<![if !vml]>
<![endif]>      <![if !vml]>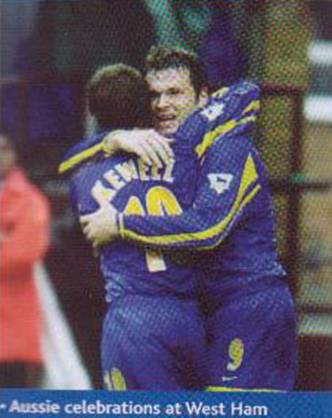 <![endif]>       <![if !vml]>
<![endif]>
Harry Kewell celebrates                                                                                                                             Mark Viduka powers past Michael Carrick
<![if !vml]>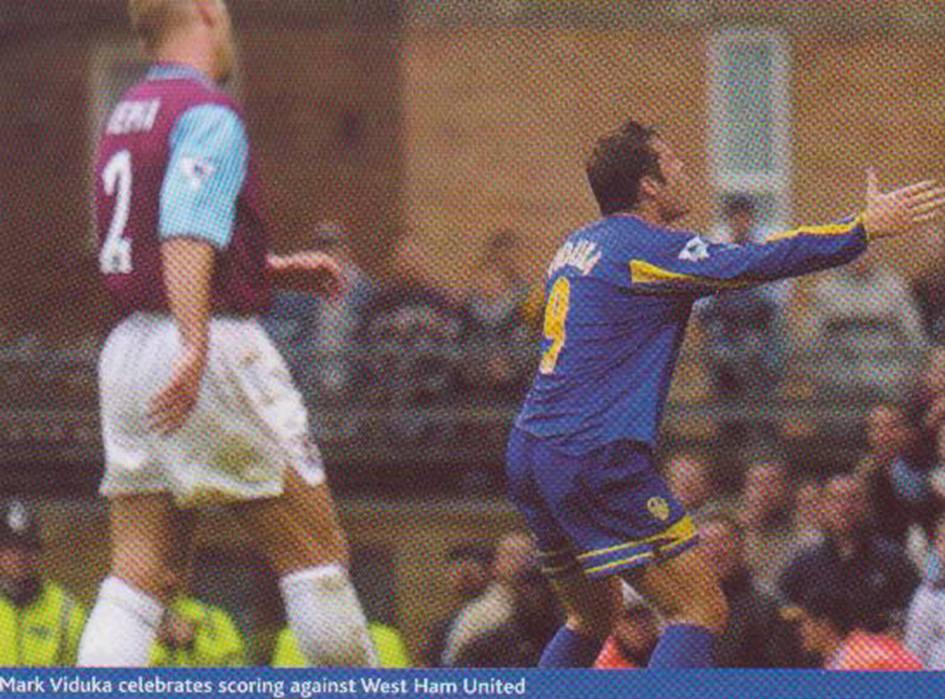 <![endif]>
<![if !vml]>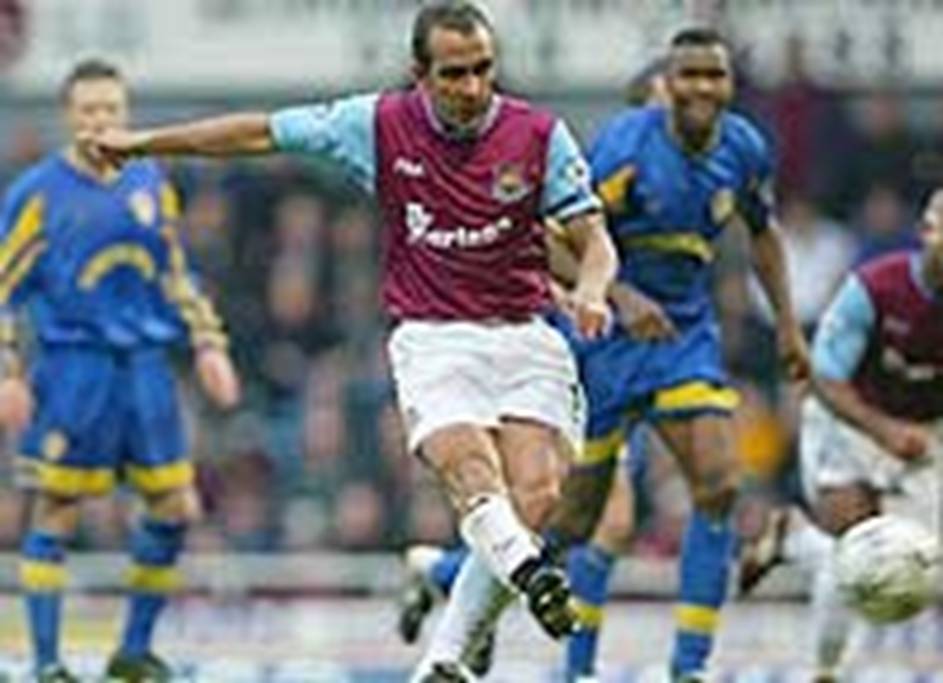 <![endif]>
Paulo Di Canio scores from the spot
<![if !vml]>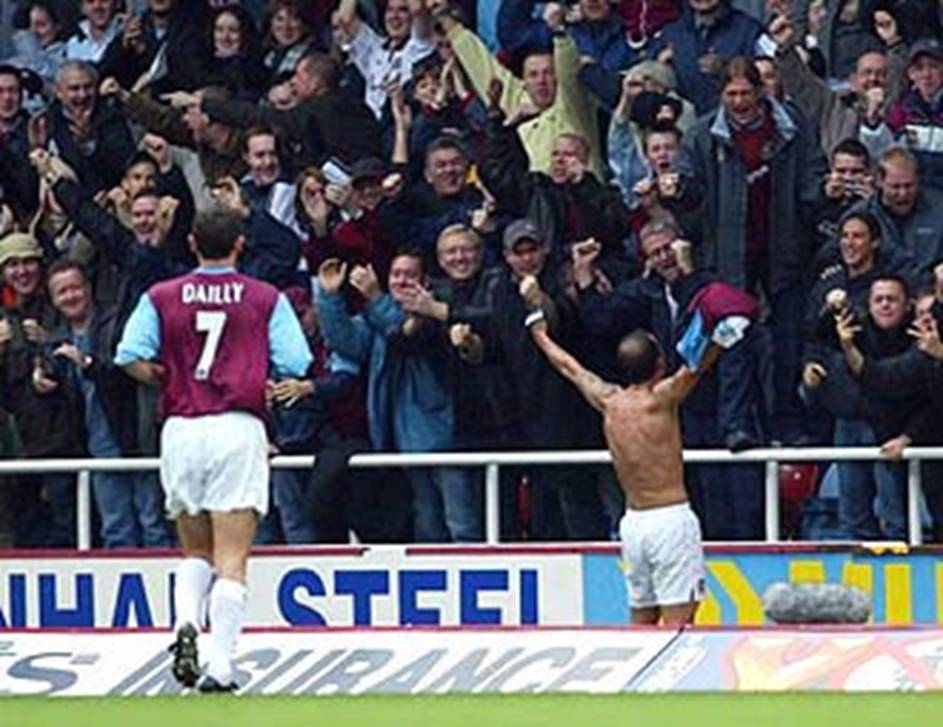 <![endif]>
Paulo Di Canio shows his delight at scoring
<![if !vml]>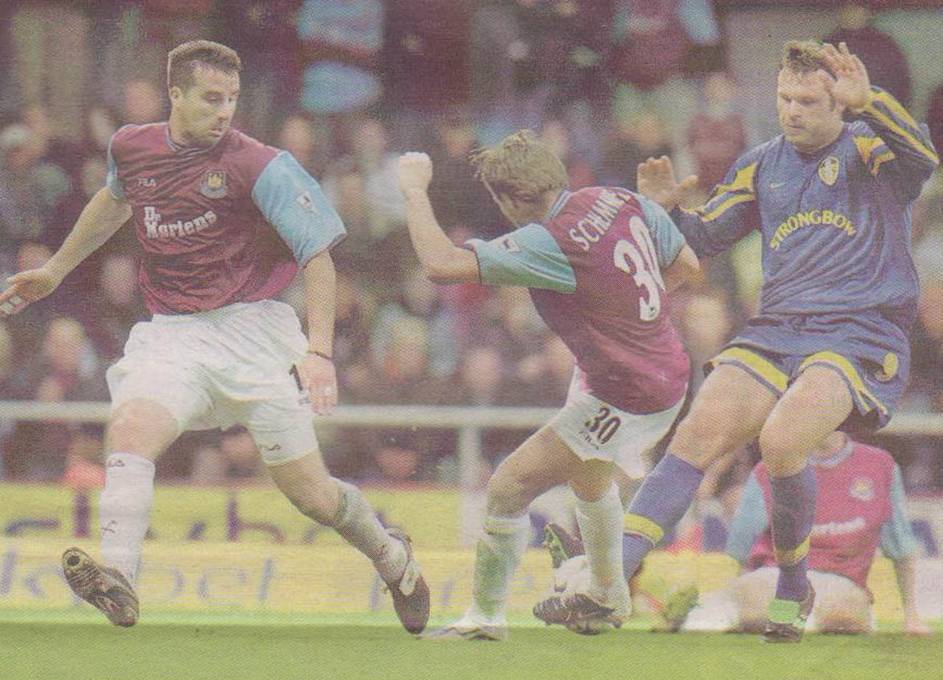 <![endif]>
Sebastien Schemmel and Ian Pearce combine to try and stop Mark Viduka            
<![if !vml]>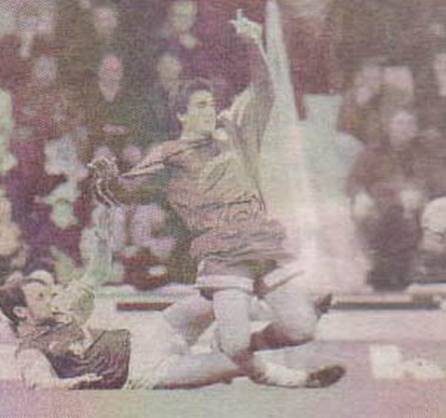 <![endif]>  <![if !vml]>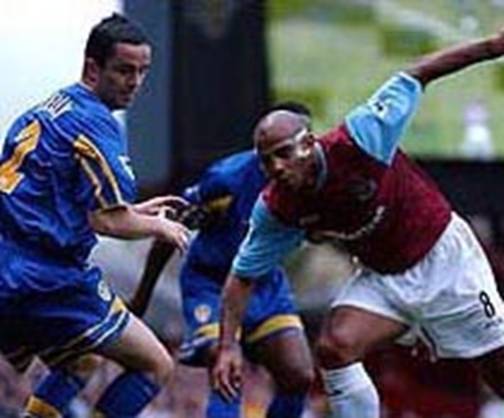 <![endif]>
Christian Dailly chops down Harry Kewell in full flight                          Gary Kelly faces the masked Trevor Sinclair
<![if !vml]>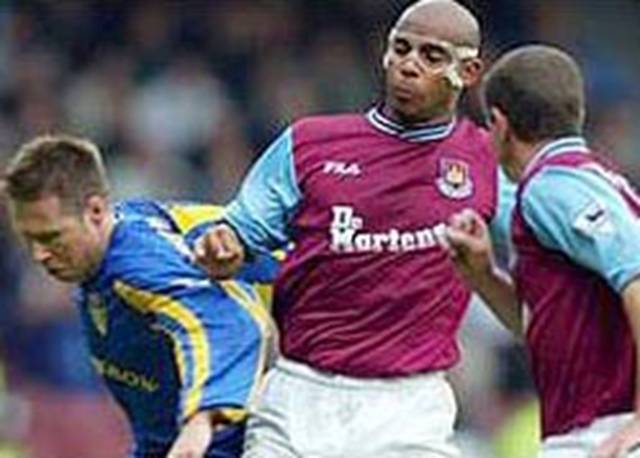 <![endif]>  <![if !vml]>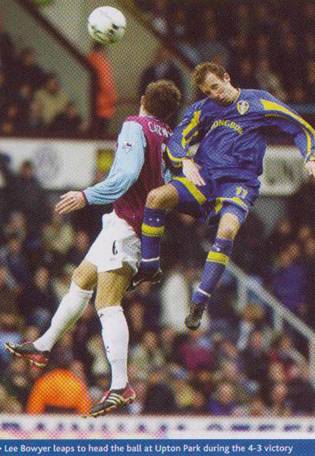 <![endif]>
Nick Barmby cuts out Trevor Sinclair
<![if !vml]>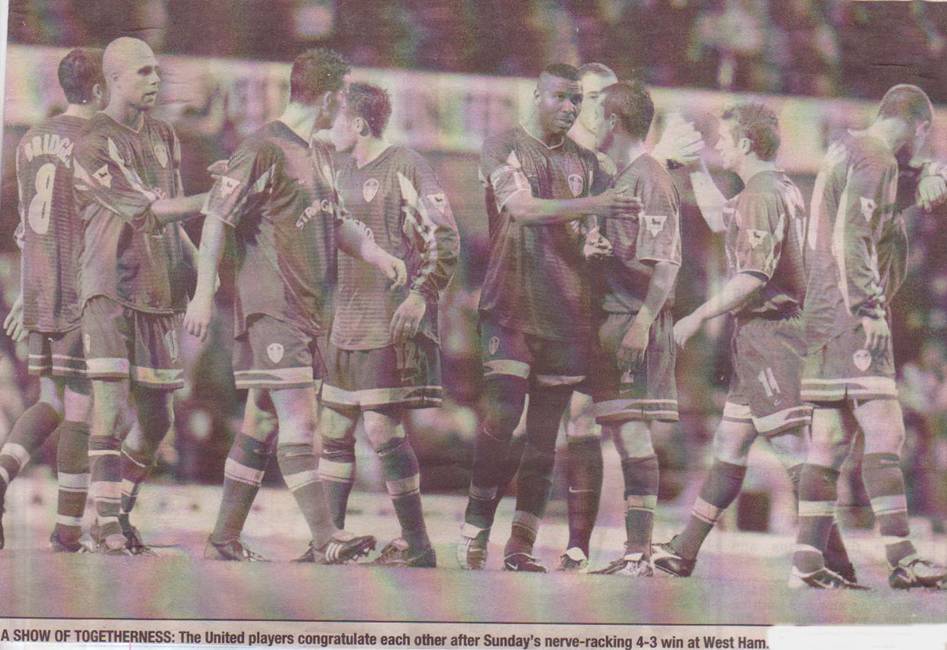 <![endif]>
<![if !vml]>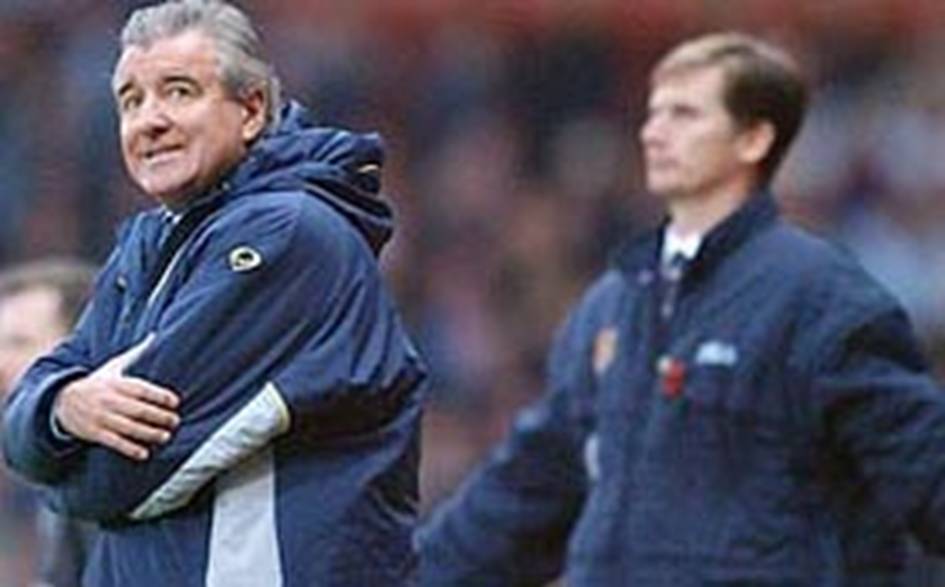 <![endif]>
Terry Venables looks for divine intervention as West Ham start to get back in the game
<![if !vml]>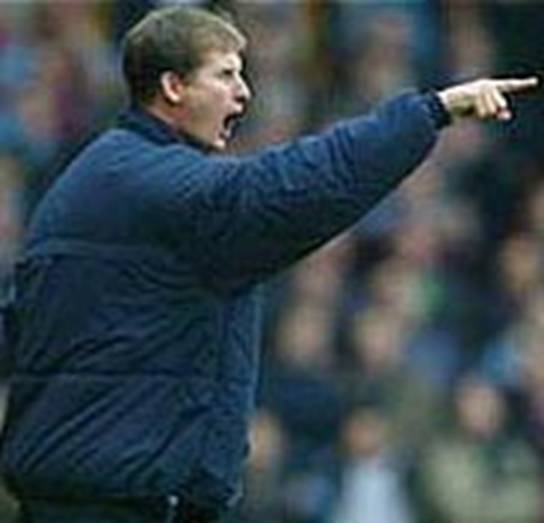 <![endif]>   <![if !vml]>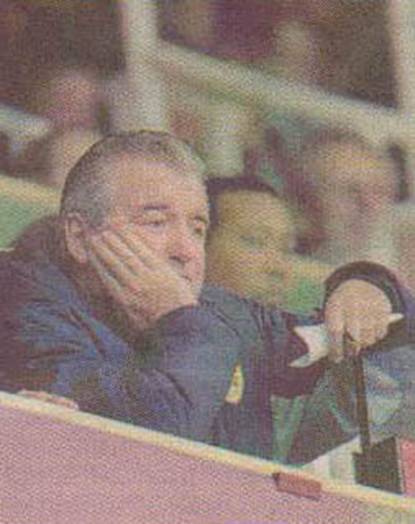 <![endif]>
Glenn Roeder points the finger at some of his under-performing players                     Terry Venables watched initially from the stands
Players:
<![if !vml]>
<![endif]>     <![if !vml]>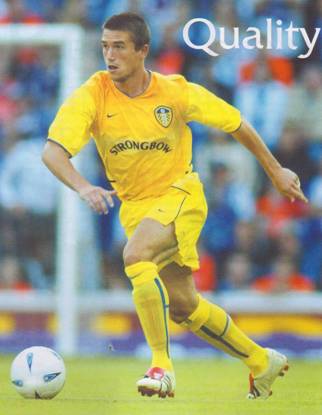 <![endif]>     <![if !vml]>
<![endif]> 
Nick Barmby opened the scoring, Harry Kewell scored twice and Mark Viduka got the Leeds goals                                    
<![if !vml]>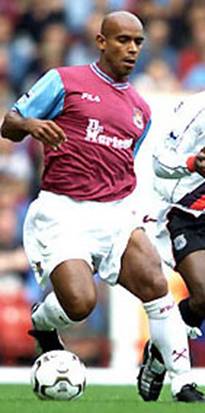 <![endif]> <![if !vml]>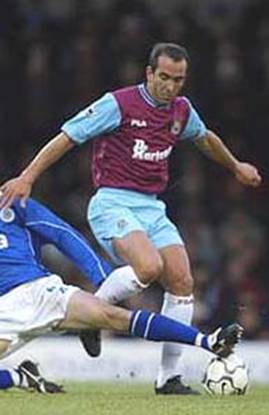 <![endif]> <![if !vml]>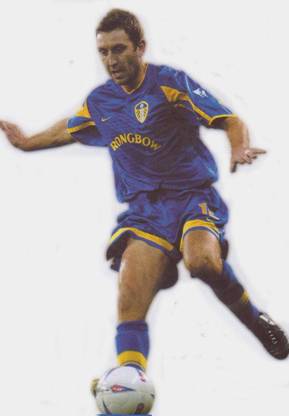 <![endif]> <![if !vml]>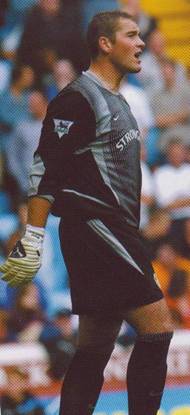 <![endif]>
Trevor Sinclair scored the third after Paulo Di Canio had got two,             Jason Wilcox added width                               Paul Robinson was unsighted
including a penalty                                                                                                                                                                    for the first goal
<![if !vml]>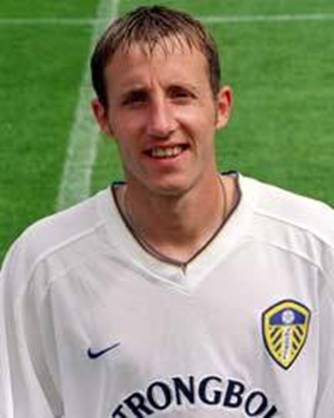 <![endif]> <![if !vml]>
<![endif]>             <![if !vml]>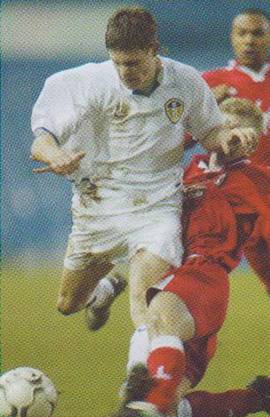 <![endif]>
Lee Bowyer and Eirik Bakke caused problems in the first half                                                                     James Milner came on as a substitute
                                                                                                                                                                            on debut
<![if !vml]>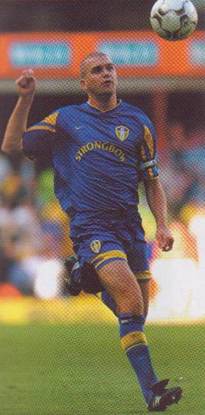 <![endif]> <![if !vml]>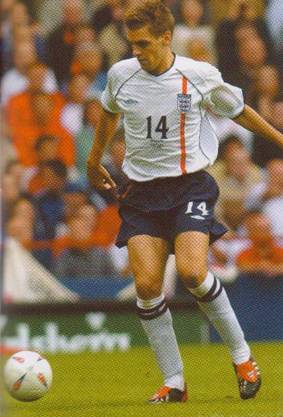 <![endif]>  <![if !vml]>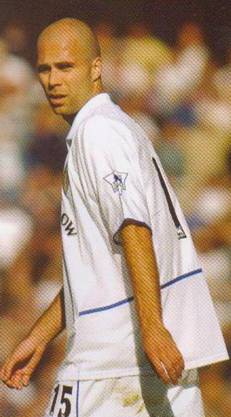 <![endif]> <![if !vml]>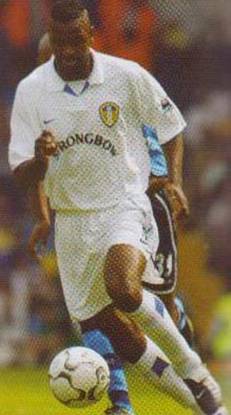 <![endif]>
Dominic Matteo and Jonathan Woodgate were missing due to injuries          Teddy Lucic looked solid and Lucas Radebe was as dependable
                                                                                                                              as ever
<![if !vml]>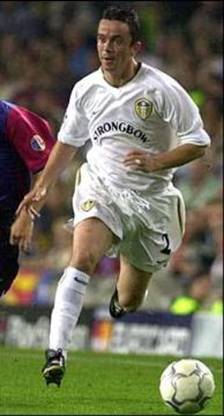 <![endif]>   <![if !vml]>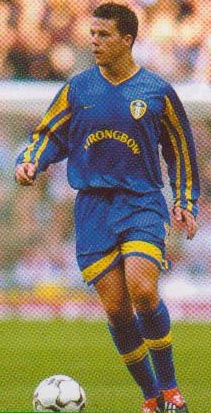 <![endif]>   <![if !vml]>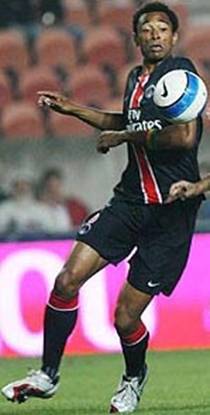 <![endif]> <![if !vml]>
<![endif]>
Gary Kelly was a threat down           Ian Harte's set pieces were          Eduard Cisse and Sebastien Schemell came on as substitutes
the right                                              a threat
<![if !vml]>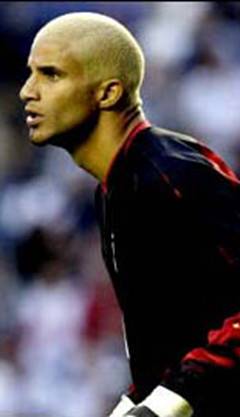 <![endif]>                         <![if !vml]>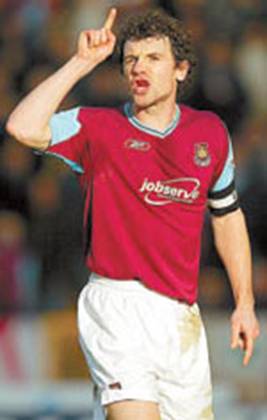 <![endif]> <![if !vml]>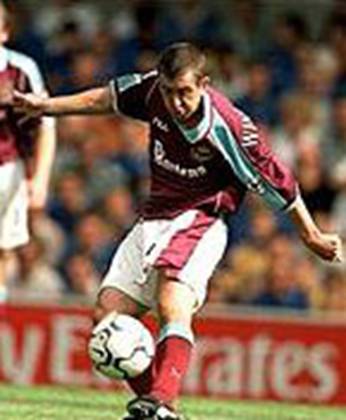 <![endif]>  
David James was in goal                                             Christian Dailly and Nigel Winterburn were the full backs                                              
<![if !vml]>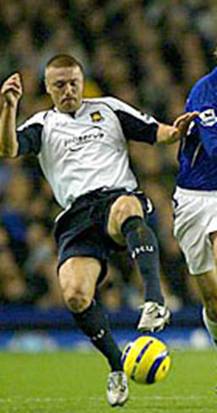 <![endif]> <![if !vml]>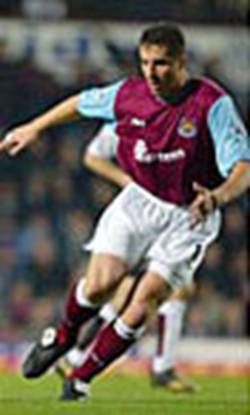 <![endif]>    <![if !vml]>
<![endif]>  <![if !vml]>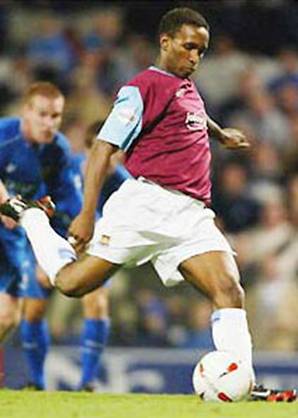 <![endif]> 
Tomas Repka and Ian Pearce started in central defence                               Paulo Di Canio and Jermain Defoe were the strikers
<![if !vml]>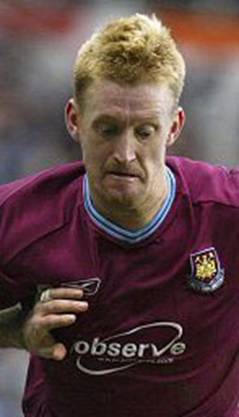 <![endif]> <![if !vml]>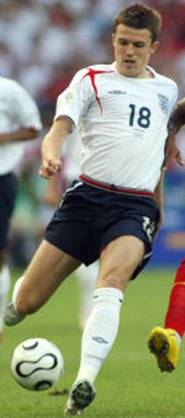 <![endif]> <![if !vml]>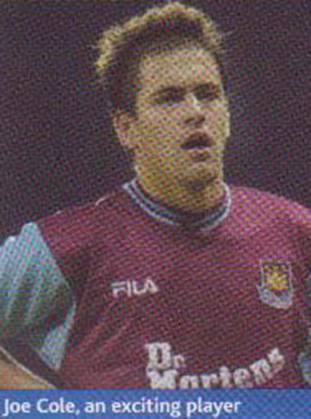 <![endif]> <![if !vml]>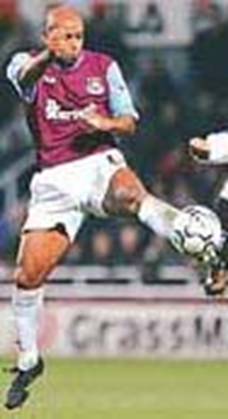 <![endif]> 
                                                     Steve Lomas, Michael Carrick, Joe Cole and Trevor Sinclair started in midfield for West Ham
<![if !vml]>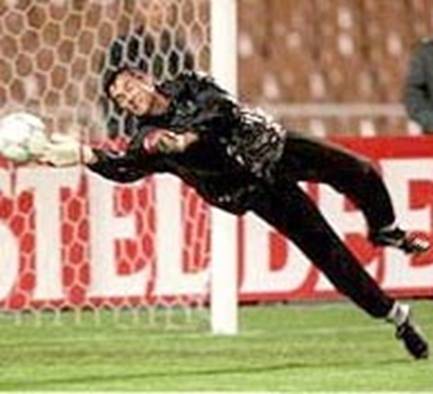 <![endif]> <![if !vml]>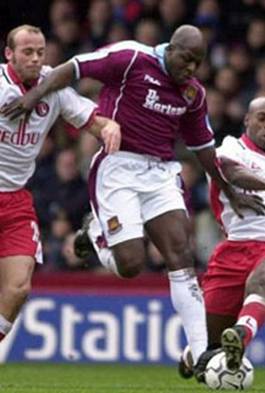 <![endif]> <![if !vml]>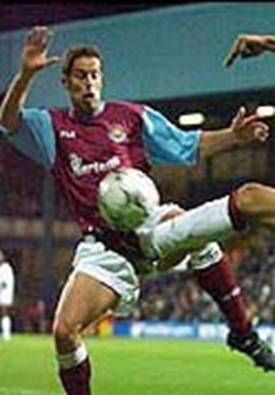 <![endif]>
                                                      Raimond Van Der Gouw, Titi Camara and Scott Minto were the unused substitutes