<![if !vml]>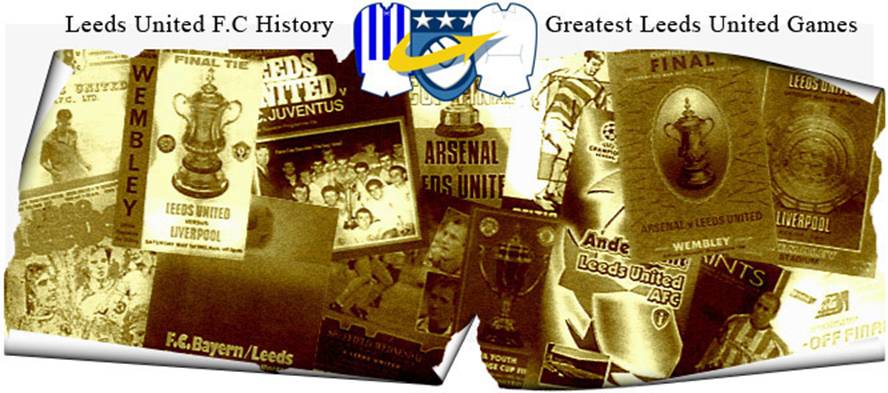 <![endif]>
Date: Saturday 10th January 1981.
Venue: Elland Road, Leeds.
Competition: First Division.
Score: Leeds United 0 Southampton 3
Scorers: Leeds United: Nil. Southampton: Channon, Holmes (2).
Attendance: 21,007.
Teams:
<![if !vml]>
<![endif]><![if !vml]>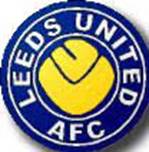 <![endif]>
Leeds United: Lukic; Hird, E. Gray; Flynn, Hart, Cherry; Parlane (Harris), Hamson, Chandler, Sabella, Graham.
<![if !vml]>
<![endif]><![if !vml]>
<![endif]>
Southampton: Wells; Golac, Holmes; Williams, Watson, Nicholl; Keegan, Channon, George, Moran, Baker.
Referee: R.A. Banks (Manchester).
It would have been easy to lay the blame for Leeds United's 3-0 defeat by Southampton in January 1981 on the drooping shoulders of John Lukic. Easy, but it would have been unfair. The more discerning of United followers among a 21,000 crowd would have seen only too clearly that the Saints had the edge in class and confidence and were worthy winners. Allan Clarke's side played like a team short of the flair and skill necessary to make an impact.
The Saints were already a goal to the good when Lukic made a couple of errors, and only twice in the season had United managed to come from behind to win a game. Clarke had kept faith with the team that began against Coventry City in the FA Cup Replay defeat the previous Tuesday, but his side were rarely able to produce the form shown in that match. Poor finishing and alert goalkeeping by Southampton's Peter Wells kept them scoreless on this occasion when the scoring limitations of the United side, not one goal had been scored in open play for six games, had again been all too painfully apparent.
United went a goal down after nineteen minutes when Mick Channon fastened on to a pass from full-back Ivan Golac and hammered in a rising shot. There always seemed the possibility that Southampton were capable of scoring again, such was the directness aligned to the skills of  Charlie George, Channon, Steve Williams and twenty-year-old goal-scoring discovery Steve Moran. Lukic, who allowed a long range shot to go by him in the Cup-tie against Coventry, was beaten too easily on this occasion by a twenty-five yarder from Holmes after forty-seven minutes. His misery was complete a minute from the end when he allowed a floating centre from Holmes to slip from his grasp and into the net.
Despite the strong running of Arthur Graham, the tireless work of Welsh international Brian Flynn and Jeff Chandler, United were once more let down by their inadequacies up front. Manager Clarke blamed his side's slump solely on the poor form of the strikers. "We are creating chances in away games as well as at home but our problem is sheer bad finishing," he said. "Obviously when you are down near the bottom of the First Division you are concerned but I am not unduly worried because we are creating chances. I would be far more concerned if we had not been making these openings. You cannot give players the ability to finish off chances but you can get them trying to be positive and that is what we will continue to do in training," he said. Although this defeat by the Saints pushed United into eighteenth place in the First Division, Clarke stressed there would be no panic buying. "I have been making efforts to strengthen the team but I cannot get the players I want," he added.
Alternate Report (Courtesy Mark Ledgard)
Charlie George threw a consoling arm round Leeds United's agonising John Lukic. George was the first to offer Lukic moral support after two more mistakes which might be superficially and conveniently be blamed for a new defeat. On the field George offered Lukic a reassuring handshake. "I just said. 'Look son everybody makes mistakes, so don't worry yourself about those. It wasn't because of you that Leeds lost, and it might be my turn to make the mistakes next week. Just forget about it'," said George.
Off the field, Southampton's Manager Lawrie McMenemy and United's former keeper David Harvey added their support for a young goalkeeper whose present form is scarred with presents. After forty-eight minutes Lukic failed to cover a twenty-five yard shot which dipped through his grasp and left Leeds trailing 2-0. A minute from time he lost a floating cross-shot, again from Nick Holmes, which slipped through his fingers and left him face-down in embarrassment. That represented the sort of professional agony which not even an Elland Road blizzard could conceal, But Lukic was a victim as much as a culprit in a convincing Southampton victory. McMenemy insisted, "That goalkeeper is a good player going through a bad spell. It would be totally wrong to put pressure on him, because the match was won by the time the third goal went in. And the second goal wasn't just a mistake. It's a lot harder than it sometimes looks out there, especially when you haven't a great deal to do and a blizzard is blowing in your face. Everybody expected Holmes to cross, but instead he had a shot. It was fierce and it was on the lad before he had time to do anything about it. I felt sorry for him. He is a good player who deserves help at moments like that." Harvey, now on the coaching staff at Leeds and an obvious candidate for a recall if Lukic's lapses cost him his place, had more than a little fellow-feeling. "I've been through it, I've had a taste of that myself," he said. "You don't turn a deaf ear when people get at you. The best thing to do is to turn it to your advantage, by going out determined to prove then wrong. That's what John will do. He is no ordinary twenty-year-old, he's a hard character in every respect, and he will battle through."
That at least put Lukic's performance into perspective. Leeds were beaten by a more skilful, inventive and confident team. Not a couple of goalkeeping errors. Southampton were everything, Leeds were not. They broke swiftly out of defence, while Leeds laboured in midfield, they had players with assurance and finesse, while Leeds merely had runners. George sometimes looks as though he considers it common to sweat, yet his control and instant passing ability contrasted starkly and dangerously with Leeds' laboured approach. "Charlie performed heroically for us at the back," said McMenemy. "When he passes the ball from defence, even under pressure, he does it in a way that sets you up in attack. That's class." So is intuitive goal-scoring ability and Channon showed that after twenty minutes when he strode onto Golac's cross and volleyed it past Lukic before two would-be tacklers had time to react.
<![if !vml]>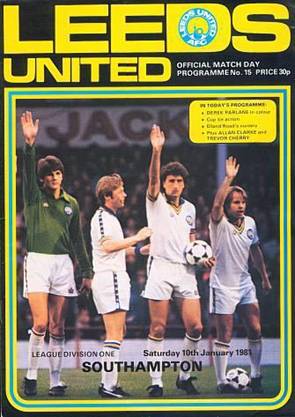 <![endif]>
Match Action: (Courtesy Mark Ledgard)
<![if !vml]>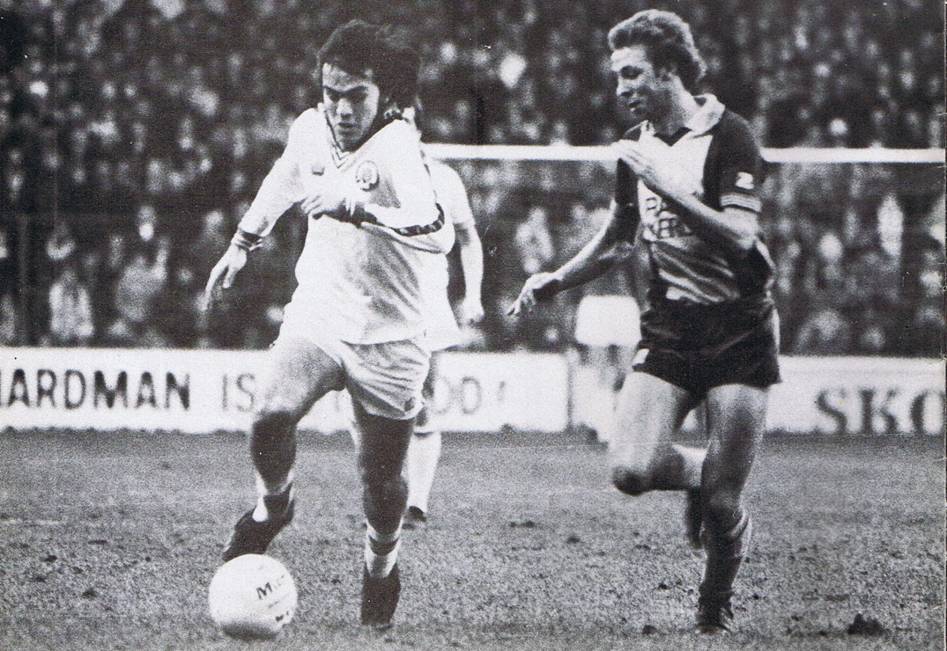 <![endif]>
Alex Sabella leaves Graham Baker behind.
<![if !vml]>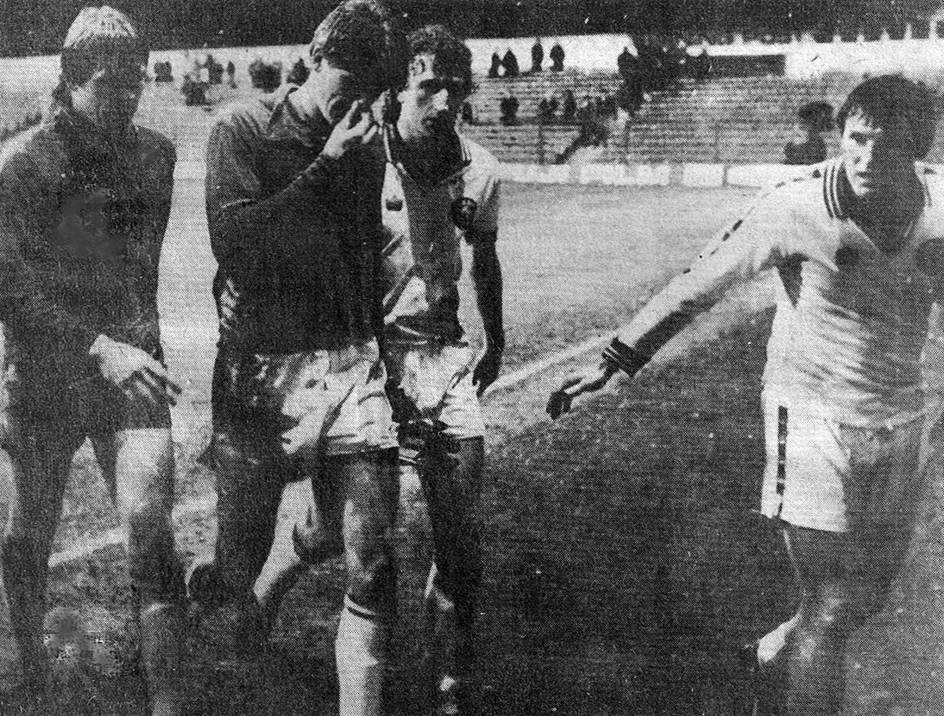 <![endif]>
A crest-fallen John Lukic leaves the field at the end of the game with United's Carl Harris and Eddie Gray and Southampton keeper Peter Wells.
<![if !vml]>
<![endif]>
Saint's Nick Holmes beats Derek Parlane and Trevor Cherry to a header as the snow falls.
Teams:
<![if !vml]>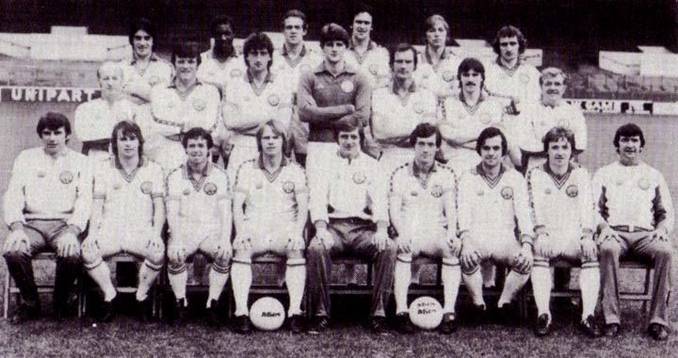 <![endif]>
Leeds United 1980-81: Allan Clarke's Team
Back Row: Gwyn Thomas, Terry Connor, Alan Curtis, Byron Stevenson, Brian Greenhoff,
Kevin Hird.
Middle Row: Geoff Ladley (Physio), Eddie Gray, Paul Hart, John Lukic, Paul Madeley,
Carl Harris, Peter Gunby (Coach).
Front Row: Martin Wilkinson (Assistant Manager), Jeff Chandler, Brian Flynn, Arthur Graham,
Allan Clarke (Manager), Trevor Cherry, Alex Sabella, Gary Hamson, Barry Murphy (Coach).
<![if !vml]>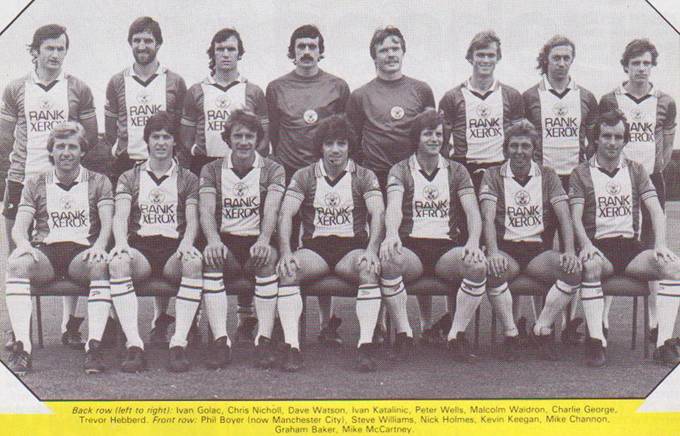 <![endif]>
Players:
<![if !vml]>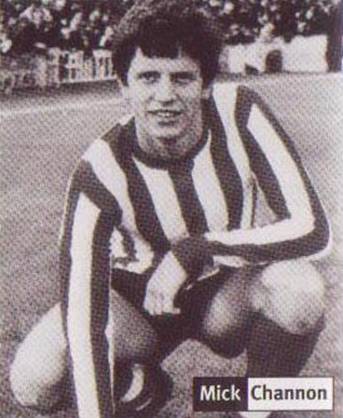 <![endif]> <![if !vml]>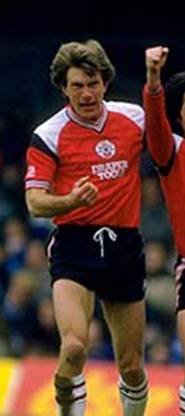 <![endif]>      <![if !vml]>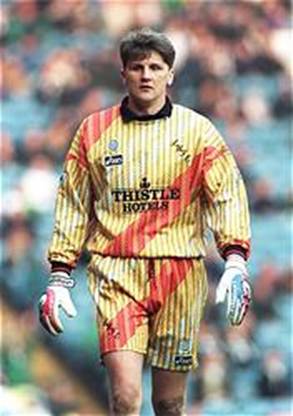 <![endif]> 
Mick Channon and Nick Holmes (2) scored the three Southampton goals                   John Lukic was at fault for two goals
<![if !vml]>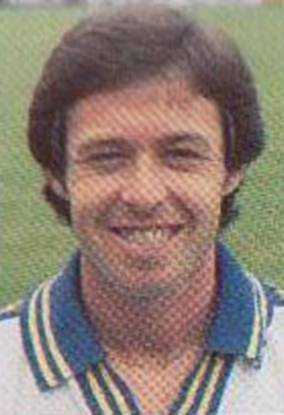 <![endif]> <![if !vml]>
<![endif]> <![if !vml]>

<![endif]>   <![if !vml]>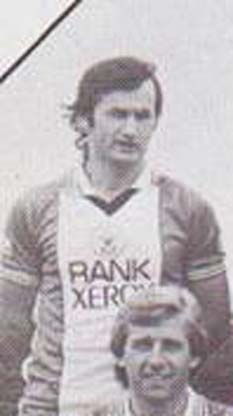 <![endif]>
Brian Flynn and Jeff Chandler worked tirelessly and Arthur Graham was a threat on the left-wing                        Ivan Golac's pass brought the first
<![if !vml]>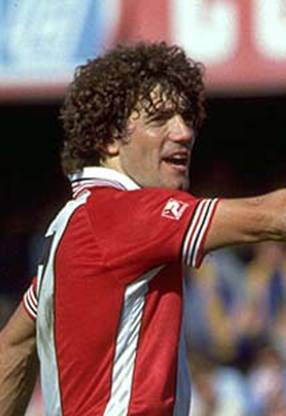 <![endif]> <![if !vml]>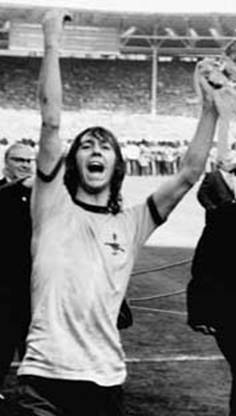 <![endif]> <![if !vml]>

<![endif]> <![if !vml]>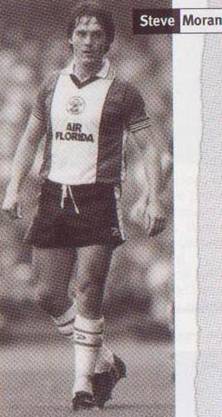 <![endif]>
Kevin Keegan, Charlie George, Steve Williams and Steve Moran had too much skill, pace and power for United.
<![if !vml]>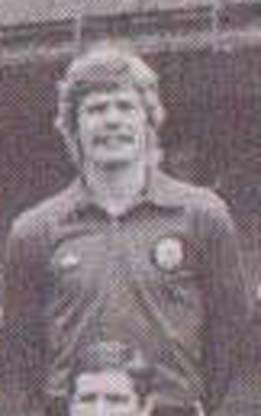 <![endif]>
Peter Wells was always alert