<![if !vml]>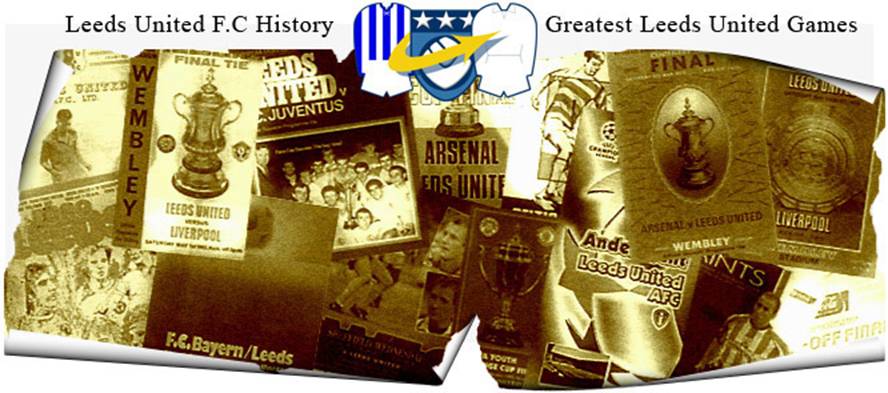 <![endif]>
Date: Thursday, 9th March 2000.
Venue: Elland Road, Leeds.
Competition: UEFA Cup, Fourth Round, Second Leg.
Score: Leeds United 1 AS Roma 0.
Scorers: Leeds United: Kewell. AS Roma: Nil.
Attendance: 39,149.
Teams:
<![if !vml]>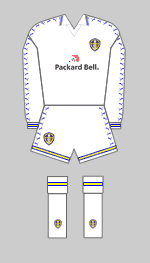 <![endif]><![if !vml]>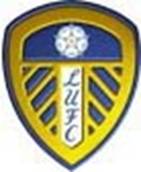 <![endif]>
Leeds United: Martyn; Kelly, Radebe, Haaland, Harte; Bakke (Jones), Bowyer, McPhail (Huckerby), Wilcox; Bridges (Smith), Kewell. Unused Subs: Hopkins, Mills, Duberry, Robinson.††††††††††††††††††††††††††††
<![if !vml]>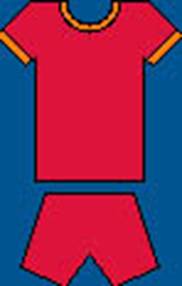 <![endif]><![if !vml]>

<![endif]>
AS Roma: Antonioli; Rinaldi, Aldair, Mangone, Candela; Zago, Nakata (Di Francesco), Tomassi, Totti; Montella, Delvecchio. Unused Subs: Lupatelli, Zanetti, Blasi, Tomic, Gurenko, Lanzaro.
Referee: Jose-Maria Garcia-Aranda Encinar (Spain).
Out of nothing, like a venomous bite from an apparently dormant snake, the remarkable Harry Kewell uncoiled and in an instant delivered the fatal strike that laid asunder another mighty foe in Unitedís march through Europe. Harry Kewell showed the poseurs of Serie-A like Marco Delvecchio, Vincenzo Montella and Francesco Totti just how it is done, with economy of movement and minimum back-lift belying the ferocity of his end product, a blitzkrieg of a drive which midway through the second half was to propel United into the last eight of the UEFA Cup.
United were also indebted to their fine defence which kept its fourth consecutive clean sheet. Alf-Inge Haaland played his part in his unfamiliar role and his dynamic display was a revelation and the cornerstone of the United victory, and the loss of Jonathan Woodgate as the defensive lynch-pin was hardly noticed. United had to score at some point to win the match, but it was never going to be an easy task. In three previous encounters with Roma United had failed to score, while a single goal was all that Roma could muster in those games. In that seasonís UEFA Cup tournament Roma had only conceded one goal away to Vitoria Setubal in the first game and then hammered seven without reply in the return in Rome. In the previous round they had disposed of Newcastle United by holding them scoreless in both games, a Francesco Totti special being enough to send them through. That was the enormity of the task that faced United.
Roma were without Marco Cafu, one of the stars of the first leg in Rome through injury, but could still call on Alessandro Rinaldi, a £2 million signing from Bologna with a wealth of European experience. There was a carnival atmosphere as Michael Bridges produced some fine skills on the right to play in Eirik Bakke but the Norwegianís shot was high and wide. Lee Bowyer and Francesco Totti had an early exchange of words before Lucas Radebe brought down Vincent Candela, whose shot from the free-kick hit the wall but Amedeo Mangone fired the rebound far too high. Harry Kewell went down under a heavy challenge from Nascimento Aldair and needed treatment and when he returned to the fray he had to survive a crunching tackle from Amedeo Mangone but recovered to put in a fine shot that had Francesco Antonioli scrambling round his near post to save.
Ian Harte was sent crashing into the hoardings by Francesco Totti and the Roma captain was shown a yellow card. Eirik Bakke ghosted past Nascimento Aldair and Vincent Candela and into the Roma box in the twenty-fifth minute to raise Unitedís hopes and his fine powerful low drive was matched by an equally fine save from Francesco Antonioli. At the other end Hidetoshi Nakata had Nigel Martyn back-pedalling frantically to collect his long range lob and then Francesco Totti was well wide as Roma rallied. Significant efforts were few and far between, but Harry Kewell brought out the very best in Francesco Antonioli with a wicked shot in the thirty-eighth minute which was pushed for a corner at the last moment. Michael Bridges and Vincent Candela clashed and both were yellow carded just before Alessandro Rinaldi ventured forward and put in a shot which skimmed the crossbar. Half-time came and United still had not really taken the initiative and it had in reality been a game of cat and mouse with neither team able to breach their opponents defence.
Eirik Bakke and Michael Bridges showed some neat touches early in the second half before Alf-Inge Haaland came to Unitedís rescue at the other end with a powerful challenge on Marco Delvecchio. Nascimento Aldair was off target with a header from a corner before United counter-attacked through Harry Kewell but Ian Harte shot wide from his cross. Leeds should have done better on the hour when it was again Harry Kewell who produced some midfield magic to set Lee Bowyer free, but instead of taking the ball closer he elected to shoot from distance and was woefully wide.
Finally in the sixty-seventh minute United were in ecstasy as Harry Kewell gave them the lead. It started with a marauding run upfield by Alfie Haaland and when Lee Bowyer gained possession he squared it to Harry Kewell who was twenty-five yards out. He had a good look and teed it up for himself before unleashing a rising left-footer which Francesco Antonioli could only help into the net. A couple of minutes later tried to repeat the feat but the lurking Lee Bowyer got in the way and took the full force on the back of his head. Vincent Candela went close firstly with a header and then from a direct free-kick as Roma finished powerfully but then the match exploded in injury time with a double sending off for the shell-shocked Italians. Carlos Zago went for a second yellow after going nose-to-nose with Alan Smith right in front of the referee and then Vincent Candela got a straight red for head-butting Darren Huckerby in unsavoury displays of impetuosity arising from the same incident as the inevitability of defeat finally sank in.
<![if !vml]>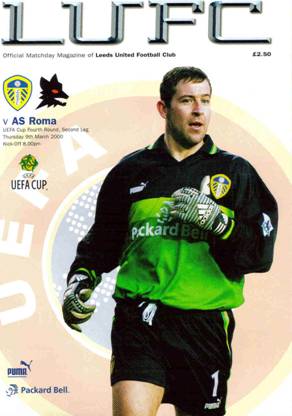 <![endif]>†<![if !vml]>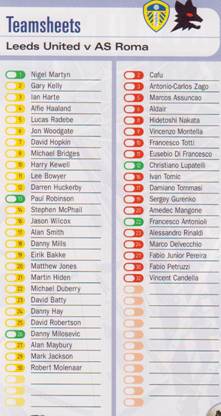 <![endif]>† <![if !vml]>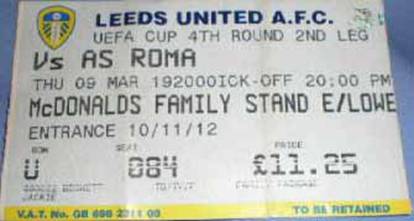 <![endif]>
Match Action:
<![if !vml]>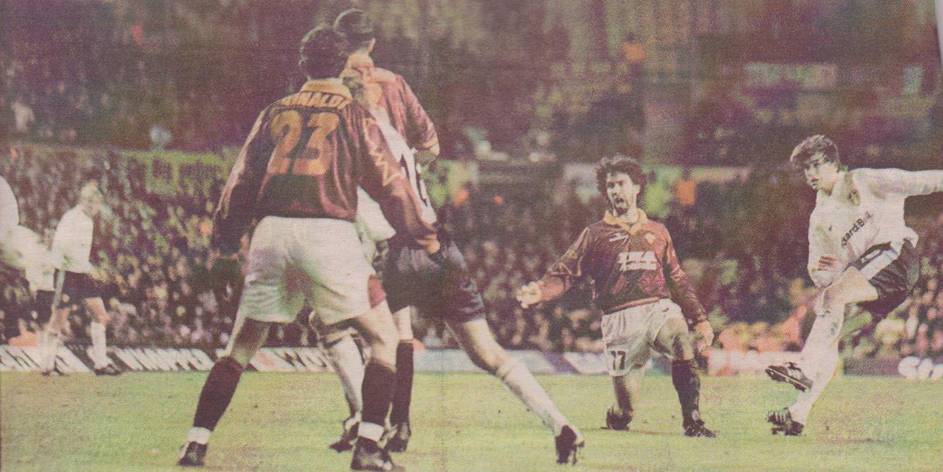 <![endif]>†
Harry Kewell unleashes the winner
<![if !vml]>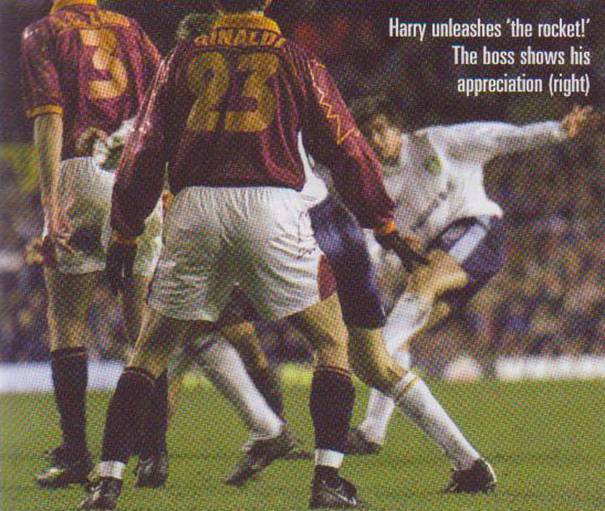 <![endif]>†† <![if !vml]>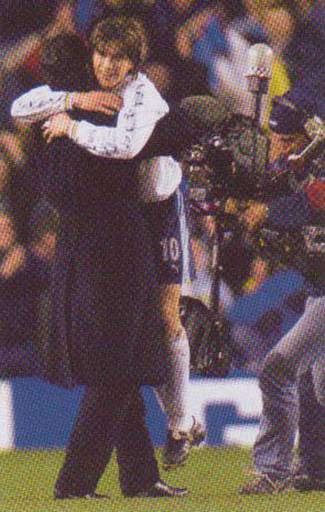 <![endif]>†
<![if !vml]>
<![endif]>†<![if !vml]>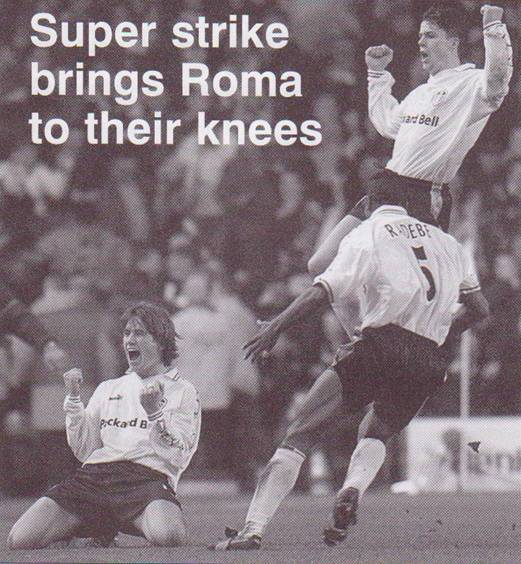 <![endif]>
United players congratulate Harry Kewell
<![if !vml]>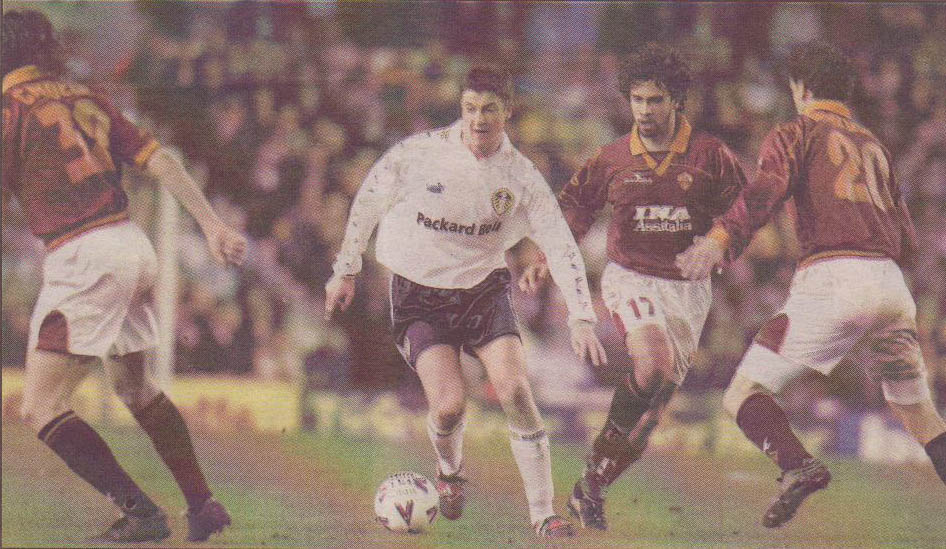 <![endif]>
Michael Bridges finds himself surrounded by Roma defenders
<![if !vml]>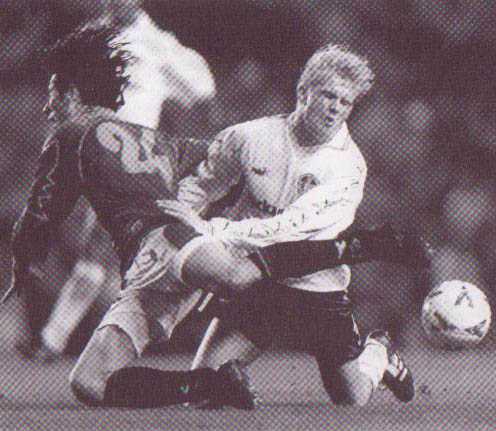 <![endif]>†<![if !vml]>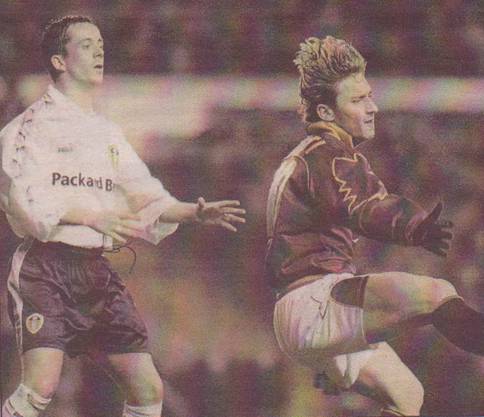 <![endif]>
Alf-Inge Haaland brings Marco Delvecchio down to size†††††††††††††††††††††††††† Gary Kelly has Francesco Totti under his control
<![if !vml]>
<![endif]>†† <![if !vml]>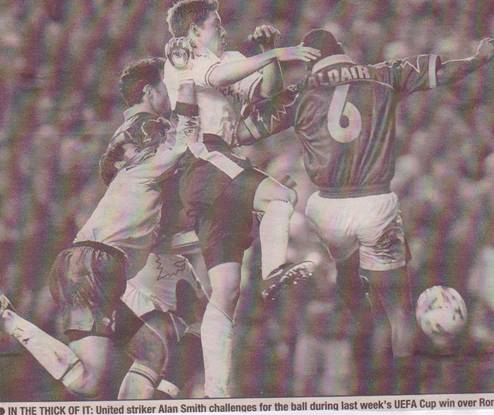 <![endif]>
<![if !vml]>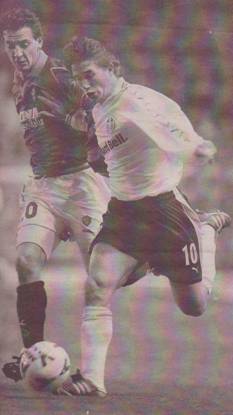 <![endif]>†††††† <![if !vml]>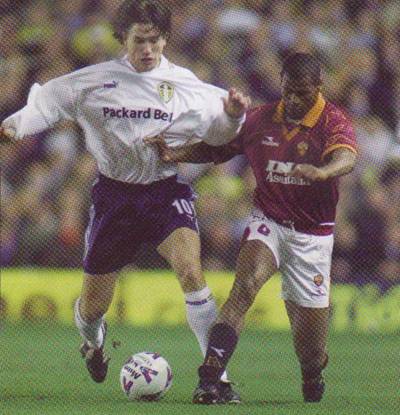 <![endif]>†††††<![if !vml]>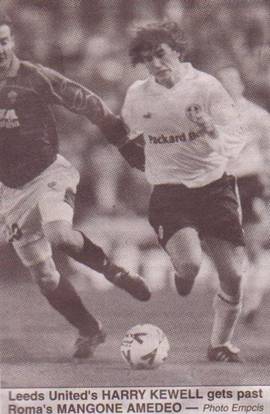 <![endif]>
Harry Kewell leaves Amedeo††††††††††††††† Harry Kewell gets round Aldair
Mangone behind
<![if !vml]>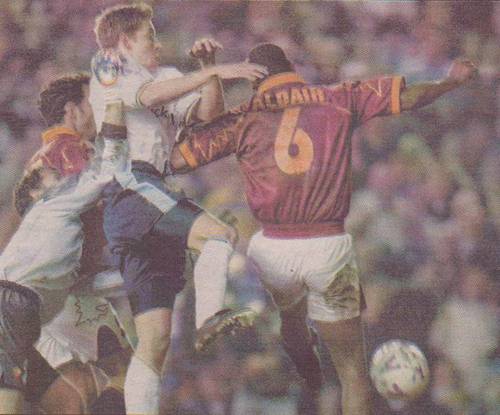 <![endif]>††††††††† <![if !vml]>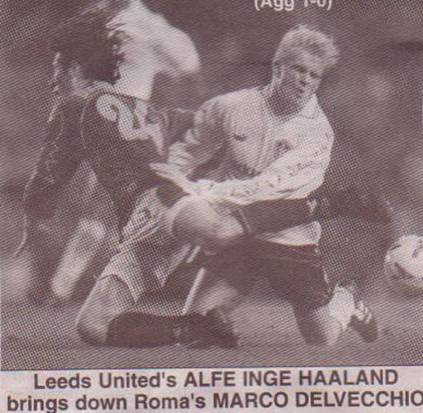 <![endif]>
Alan Smith pressures Aldair†††††††††††††††††††††††††††††††††††††††††††††††††††††††††††††††††††††††††††††††††††††††††
<![if !vml]>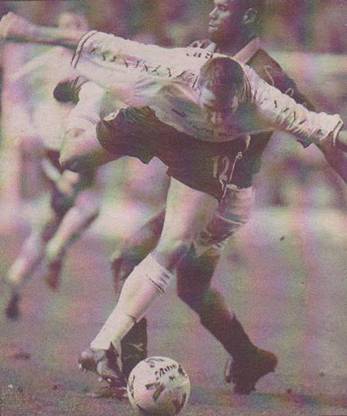 <![endif]>† <![if !vml]>
<![endif]>††<![if !vml]>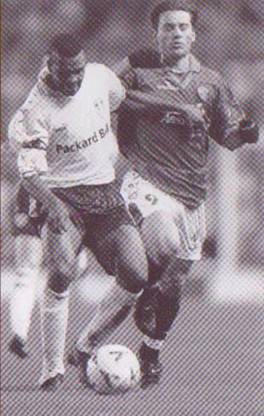 <![endif]>
Darren Huckerby in full flight against Aldair††††††††††††††††††††††††††††††††††††††††††††††††††††††††††††††††††††††††††††††††††††††††††††† ††††Lucas Radebe holds off Vincenzo Montella
<![if !vml]>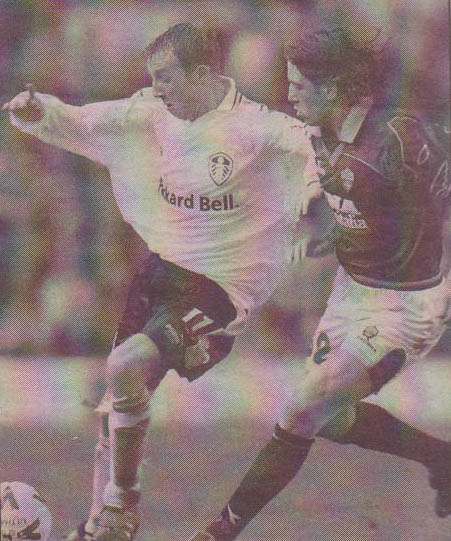 <![endif]>†<![if !vml]>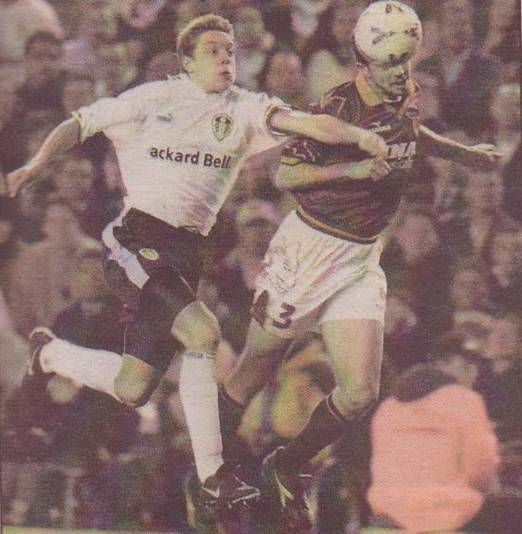 <![endif]>
Lee Bowyer holds off Vincent Candela††††††††††††††††††††††††††††††††††††††††††††††††† Alan Smith hussles Antonio Carlos Zago
<![if !vml]>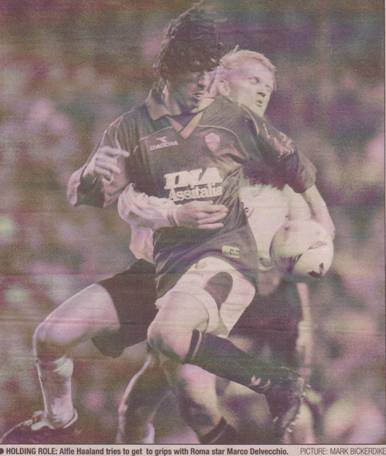 <![endif]>†<![if !vml]>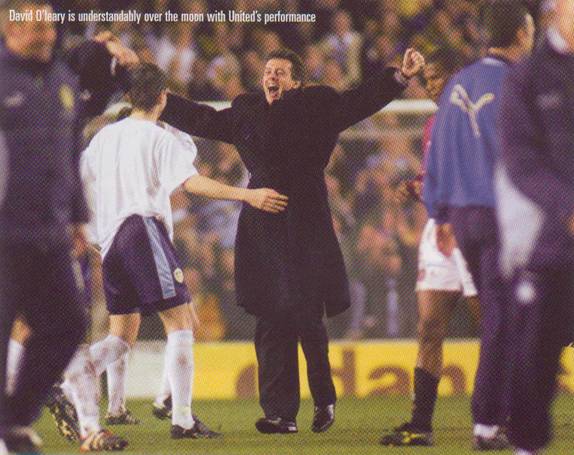 <![endif]>
<![if !vml]>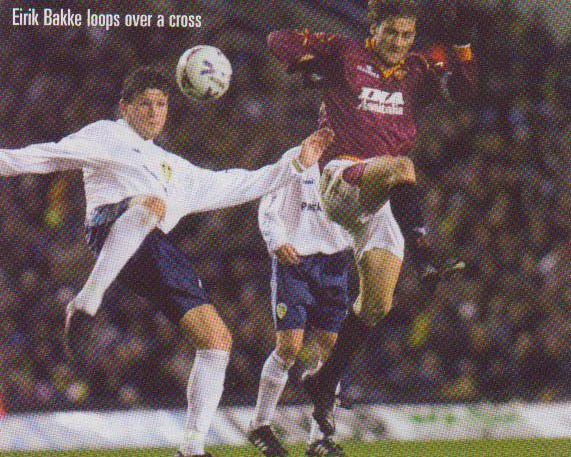 <![endif]>
Players:
<![if !vml]>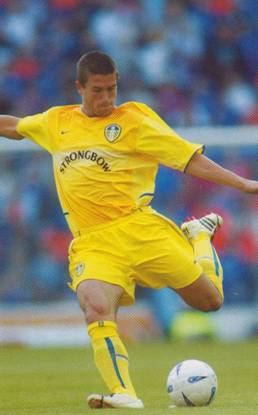 <![endif]>†††††††††† <![if !vml]>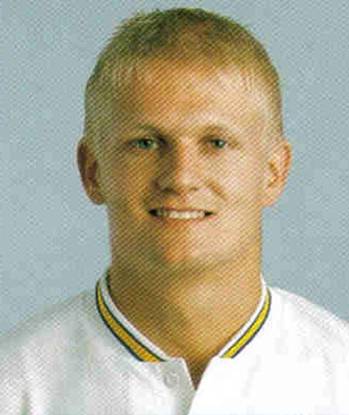 <![endif]>†<![if !vml]>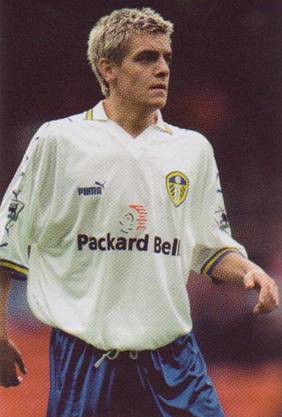 <![endif]>†
Harry Kewell scored the all-important goal†† ††††††Alf-Inge Haaland deputised well for Jonathan Woodgate as Unitedís defensive lynch-pin
<![if !vml]>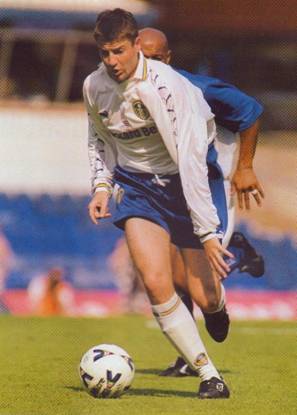 <![endif]>†<![if !vml]>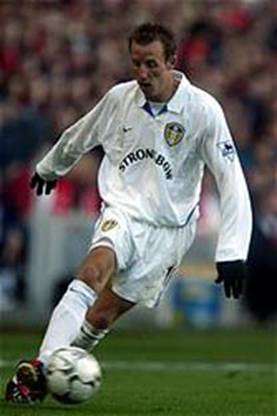 <![endif]>†<![if !vml]>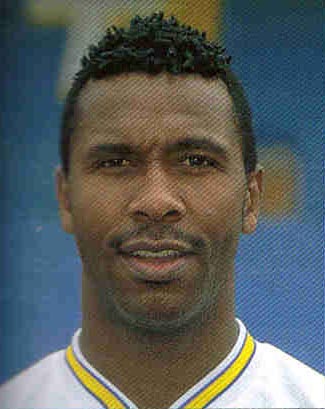 <![endif]>
Michael Bridges showed neat touches††††††††††† Lee Bowyer passed to Harry Kewell for his goal†††† Lucas Radebe stood on no ceremony
<![if !vml]>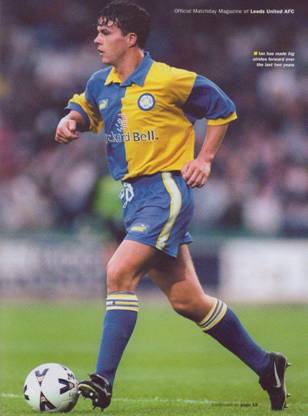 <![endif]>†<![if !vml]>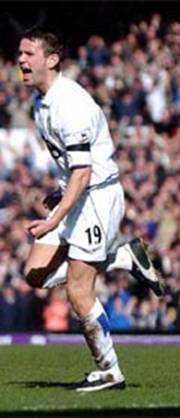 <![endif]>†† <![if !vml]>
<![endif]>†††<![if !vml]>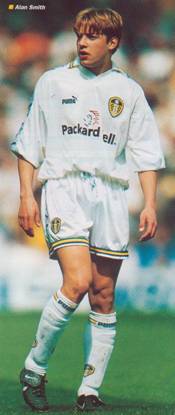 <![endif]>
Ian Harte was off target with a shot††††††††††††††††††† Eirik Bakke showed††††††††††††† Darren Huckerby came on as substitute†††† Alan Smith unsettled
†††††††††††††††††††††††††††††††††††††††††††††††††††††††††††††††††††††††††††††† neat touches†††††††††††††††††††††† †††††††††††††††††††††††††††††††††††††††††††††††††††††††††††††††††††††††††††Roma
<![if !vml]>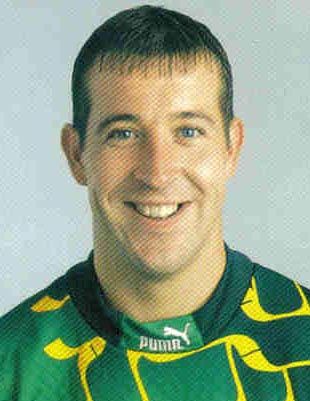 <![endif]>†††††††††††††††††††††† <![if !vml]>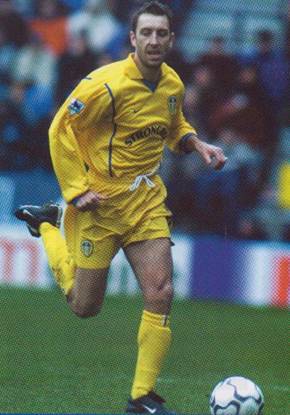 <![endif]>†<![if !vml]>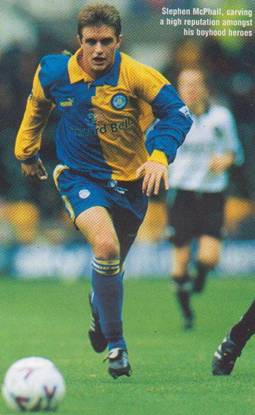 <![endif]>††
Nigel Martyn made a frantic save††††††††††††††††††††††††††††††††††††††††††††† Jason Wilcox and Stephen McPhail played their parts in midfield††† †††††
<![if !vml]>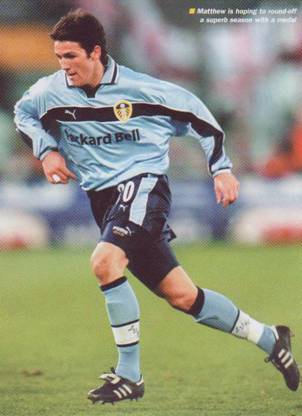 <![endif]>††† <![if !vml]>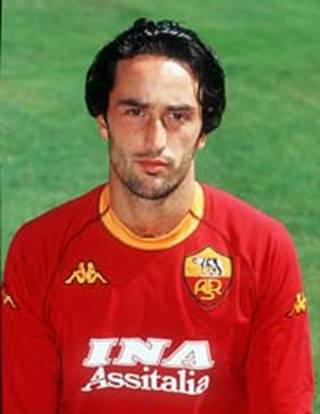 <![endif]>†<![if !vml]>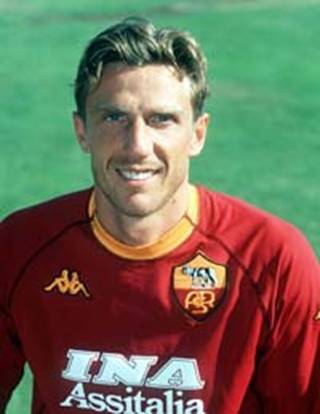 <![endif]>
Matthew Jones came on as a substitute††††††††††††† Alessandro Rinaldi stood in for Cafu††††††††††††††††††† Eusebio Di Francesco came on as a substitute