<![if !vml]>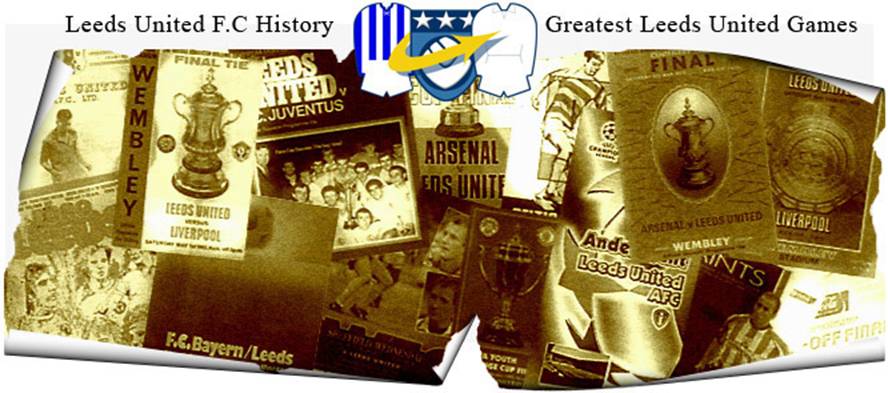 <![endif]>
Date: Wednesday, 9th January 1991.
Venue: Elland Road, Leeds.
Competition: FA Cup Third Round Replay.
Score: Leeds United 4 Barnsley 0
Scorers: Leeds United: Smith (o.g.), Chapman, McAllister, Strachan. Barnsley: Nil.
Attendance: 19,773.
Teams:
<![if !vml]>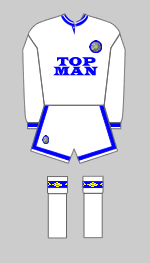 <![endif]><![if !vml]>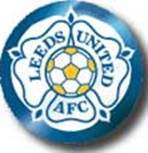 <![endif]>
Leeds United: Lukic; Sterland, G. Snodin; Batty, Fairclough, McClelland; Strachan, Shutt, Chapman (Pearson), McAllister, Speed (Whitlow).
<![if !vml]>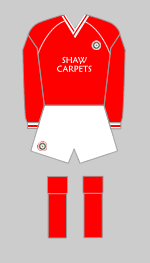 <![endif]><![if !vml]>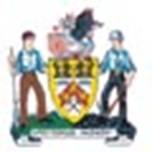 <![endif]>
Barnsley: Baker; Banks (Robinson), Taggart, Fleming, Smith (Deehan); Tiler, OíConnell, Rammell, Saville, Agnew, Archdeacon.
Referee: Mr G. Courtney (Spennymoor).
Barnsley were victims of their own success in this fixture. An under-par performance from United had seen them take the lead after eighty-one minutes with a powerful Mel Sterland header, but a dubious decision three minutes from time saw Barnsley draw level through John Deehan. The South Yorkshire club had forced a second battle in the tie, after a 1-1 draw at Oakwell three days earlier. They were good value for their fully-deserved draw. The match was notable for the way Barnsley's midfield overshadowed United's partnership of Gordon Strachan and Gary McAllister. Both players rose to the challenge in the replay, however, and Mel Machin's Tykes were blown away by sparkling performances from United's stars.
<![if !supportLineBreakNewLine]>
<![endif]>
United made light of a downpour to swamp Barnsley with a whirlwind start and finish at a drenched Elland Road. An own goal after eighty-four seconds destroyed Barnsley's pre-match plans. And the visitors were shown no mercy as Leeds strolled into the Fourth Round. Clive Baker's failure to collect a corner from Glynn Snodin left Mark Smith under impossible pressure, and the Barnsley defender could not avoid turning the ball into his own net.
<![if !supportLineBreakNewLine]>
<![endif]>
United's knockout campaign ended in the next stage after a draw with Arsenal which was settled after two replays, but the 4-0 win over their Yorkshire neighbours gave the majority of the 19,773 crowd at Elland Road an afternoon to remember. Mark Smith's misfortune gave Leeds the initiative, but the scale of Barnsley's defeat could not be blamed on his own goal alone. Strachan and McAllister kept Leeds flowing towards Barnsley keeper Clive Baker, and a marauding display from man-of-the-match David Batty gave the visitors few sniffs of John Lukic's goal.
<![if !supportLineBreakNewLine]>
<![endif]>
The momentum enjoyed by the hosts paid off again after six minutes when an unmarked Lee Chapman was allowed to power home a header for their second goal, and his fourteenth of the season, following a finely-weighted cross from Carl Shutt. The Tykes were as good as beaten, and United needed no invitation to wrap up their eighth successive home win. The run had seen twenty-three goals scored by Wilkinson's side and only three conceded, and United's first moment of concern came seven minutes before half-time when Andy Rammell was brought down by John McClelland after breaking clean through. FIFA directive on automatic red cards for professional fouls had still to gather speed, however, and McClelland escaped with a caution. After both Steve Agnew and Brendan OíConnell hit the woodwork for Barnsley, Gordon McAllister struck with ten minutes remaining, after good work from Glynn Snodin had paved the way with a fine run and cross from the bye-line, for the schemer to rifle home a crip shot from near the penalty spot to establish a three-goal advantage. Two minutes later it was four as David Batty burst into the box only to be up ended† and Gordon Strachan's penalty completed the win.
Alternate Report
David Batty and Gary McAllister were as good as their word when United met Barnsley in an FA Cup-tie. The draw had given Barnsley home advantage and though the atrocious weather proved to be a great leveller United full-back thought he had won the tie at Oakwell when he scored his fifth goal in eight games with a header eight minutes from the end, but he was as shocked as his team-mates when Barnsley scored an equaliser through John Deehan after a seemingly blatant handling offence by Andy Saville. The poor weather conditions certainly did not help United, who with such a creative midfield of Batty, Strachan, McAllster and Speed had been expected to overcome Barnsley at the first time of asking.
It was a situation not lost on Batty and McAllister who both knew and accepted that they had crucial roles to play in the replay. They knew that they had not controlled the midfield to the extent required at Oakwell and resolved that they would live up to their reputation of being the best midfield in the land. So it was, with Batty in unrelenting mood and McAllister making his influence count to the full that the United midfield took a firm grip on the match and United were full value for their 4-0 victory.
Barnsley made life much easier for United, when they gifted them the lead after only eighty-four seconds. Mark Smith headed into his own net, following keeper Clive Bakerís inability to gather Glynn Snodinís in-swinging corner. United were on their way to an emphatic victory when Lee Chapman made it 2-0 after just six minutes, following a delightful centre from Carl Shutt. It was Chapmanís fourteenth of the season and marked his first anniversary of signing for United from Nottingham Forest.
United, however, did not have things all their own way and by the time they had sealed the tie with goals from McAllister, after eighty-four minutes, and Strachan, from the penalty spot two minutes later, Barnsley had twice hit the United woodwork. Substitute John Deehan headed against the bar with some force and Brendan OíConnell followed that with a swerving shot that produced the same result. So United went through to a tough looking fourth round tie at Arsenal.
The replay was not, however, without controversy. Barnsley seemed hard done by when Andy Rammell got through Unitedís defence after thirty-two minutes only to be bundled over from behind by United defender John McClelland, as he was about to shoot from the edge of the penalty area. It appeared to be a clear Ďprofessional foulí which when committed when the attacker is in a scoring position should be an automatic red card. World Cup Referee George Courtney produced a yellow, much to the annoyance of the Barnsley manager Mel Machin.
<![if !vml]>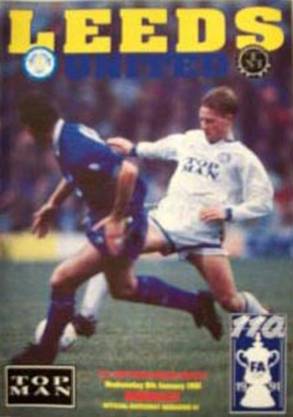 <![endif]>
Match Action:
<![if !vml]>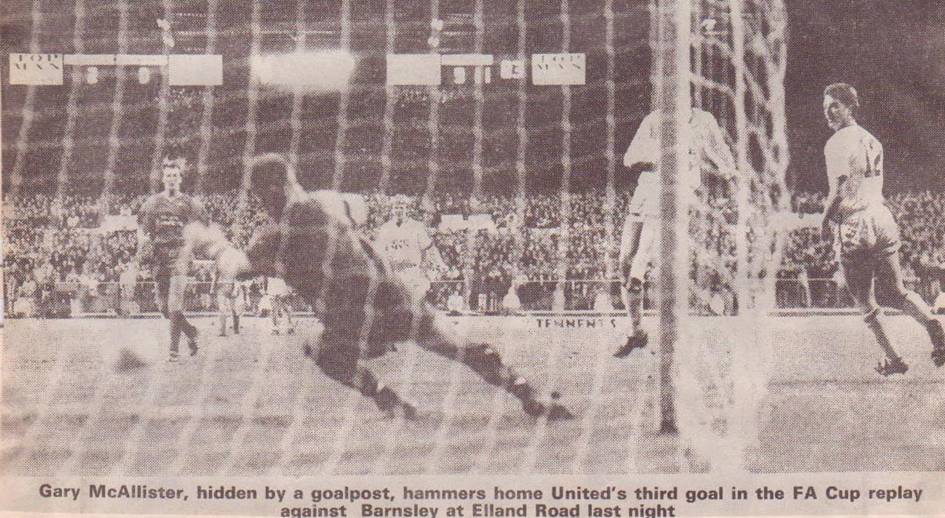 <![endif]>†††††
<![if !vml]>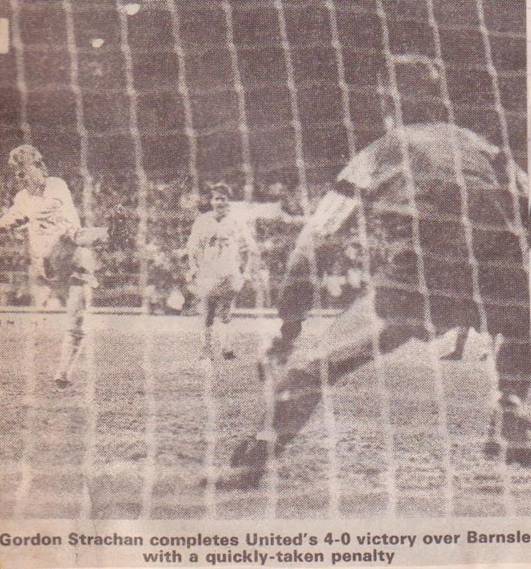 <![endif]>†<![if !vml]>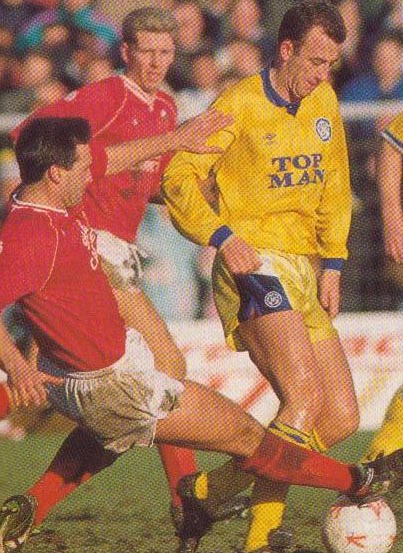 <![endif]>
††††††††††††††††††††††††††††††††††††††††††††††††††††††††††††††††††††††††††††††††††† ††††††††††††††††††††††††††††††††††††††††††††††††††Gary McAllister in the thick of the Barnsley defence
<![if !vml]>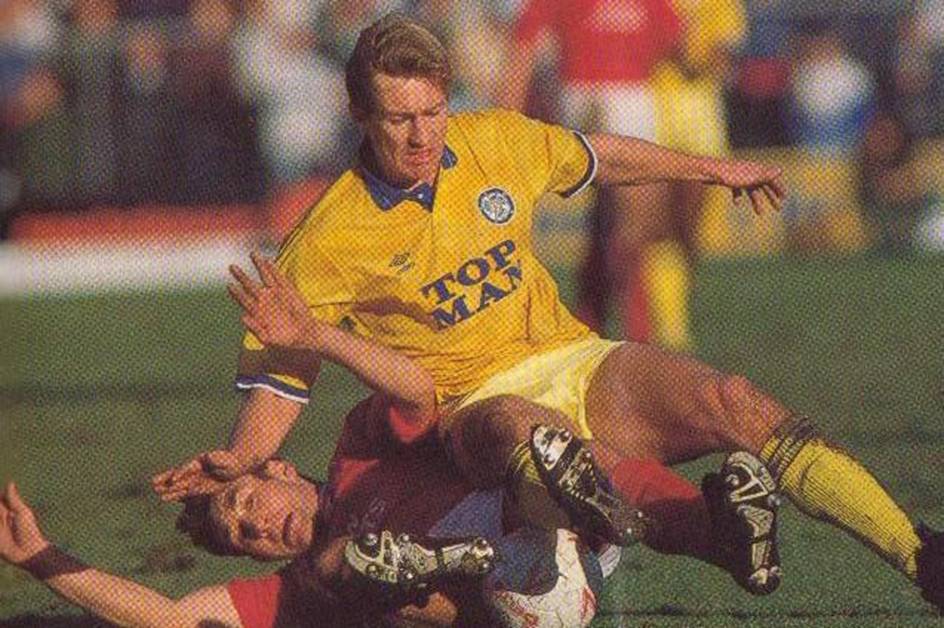 <![endif]>†
Lee Chapman takes a tumble
<![if !vml]>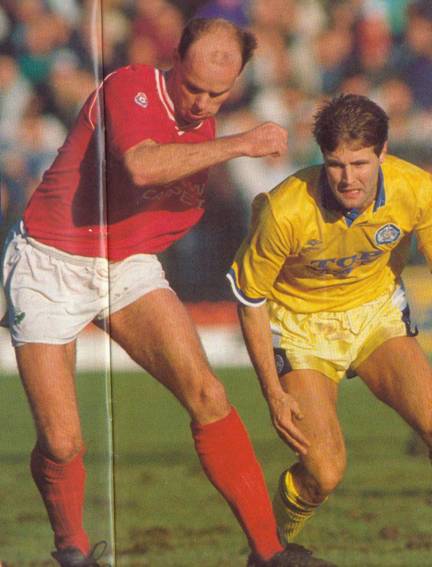 <![endif]>
††††† Carl Shutt worries Steve Agnew
Teams:
<![if !vml]>
<![endif]>
<![if !vml]>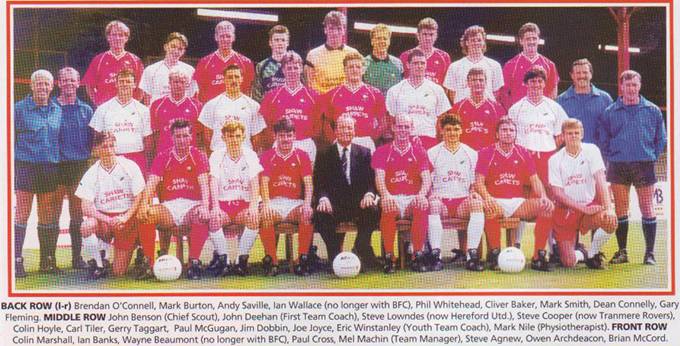 <![endif]>
Players:
<![if !vml]>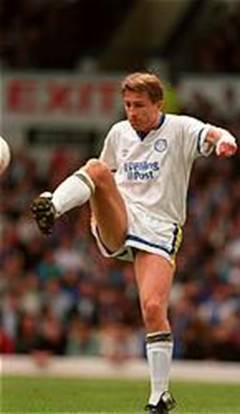 <![endif]>† <![if !vml]>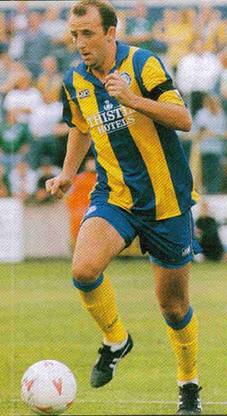 <![endif]>††<![if !vml]>
<![endif]>
Unitedís goals came from an own goal by Mark Smith, Lee Chapman, Gary McAllister and a Gordon Strachan penalty
<![if !vml]>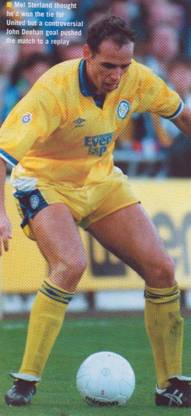 <![endif]>††††††††† <![if !vml]>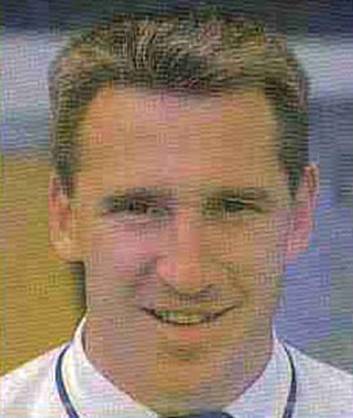 <![endif]>†††<![if !vml]>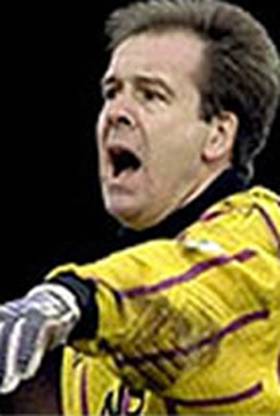 <![endif]>†
Mel Sterland scored at Oakwell†††† John McClelland was lucky only to see yellow†††††††† ††††††††Clive Baker guarded the Barnsley net†††††
<![if !vml]>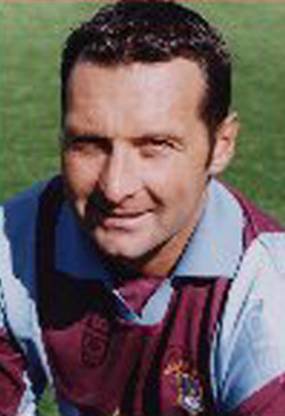 <![endif]>†<![if !vml]>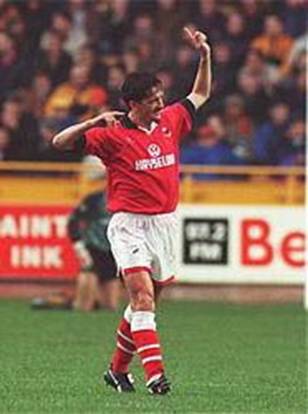 <![endif]>††† <![if !vml]>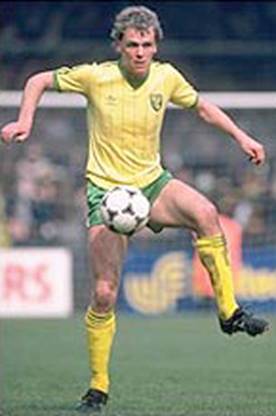 <![endif]>
Ian Banks and Gary Fleming were Barnsleyís full backs†††††††† †††††††††††††††††††††††††††††††††††††††††††††††††††††John Deehan came off the bench
<![if !vml]>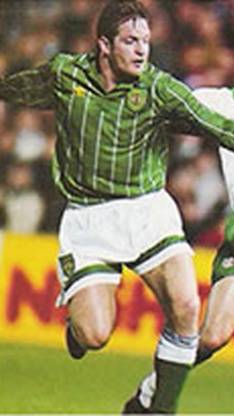 <![endif]>†<![if !vml]>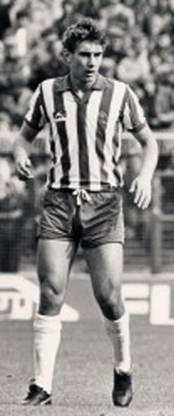 <![endif]>††<![if !vml]>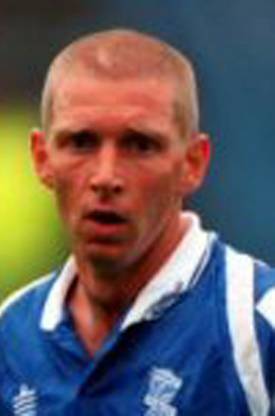 <![endif]>†<![if !vml]>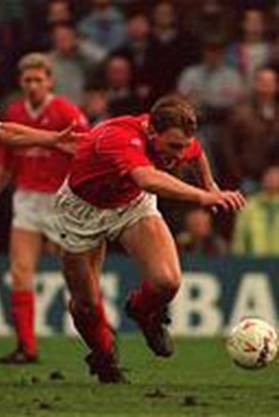 <![endif]>†
Gerry Taggart and Mark Smith were in central defence††††††† †††††Andy Saville and Andy Rammell were the strikers
<![if !vml]>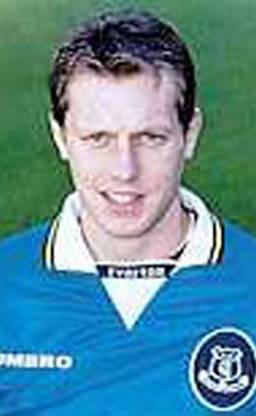 <![endif]>†<![if !vml]>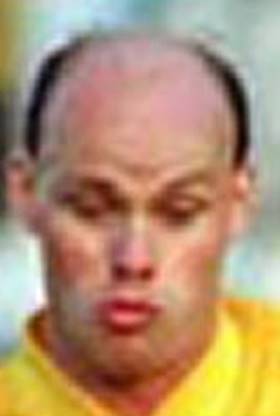 <![endif]>†<![if !vml]>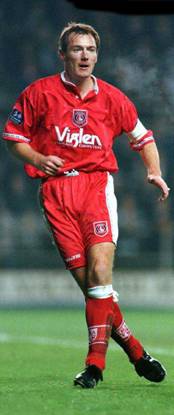 <![endif]>†<![if !vml]>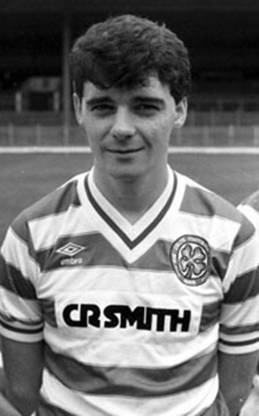 <![endif]>
Carl Tiler, Steve Agnew, Brendan OíConnell and Owen Archdeacon figured in the Barnsley midfield††††††††††††††††††††††††††††††††††††
††