<![if !vml]>
<![endif]>
Date: Tuesday, 8th October 1985.
Venue: Fellows Park, Walsall.
Competition: League Cup, Second Round, Second Leg.
Score: Walsall 0 Leeds United 3.
Scorers: Walsall: Nil. Leeds United: Linighan, Snodin (2).
Attendance: 7,085 (Receipts £14,605).
Teams:
<![if !vml]>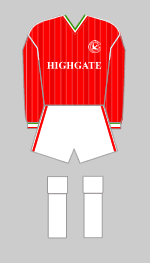 <![endif]>†<![if !vml]>
<![endif]>
Walsall: Cherry; Jones, Mower; Naughton, Hart, Hawker; Childs, Cross, OíKelly, Elliott, Daley (Jones).
<![if !vml]>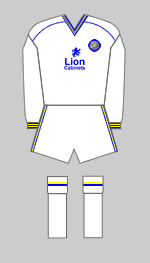 <![endif]><![if !vml]>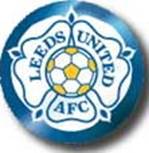 <![endif]>
Leeds United: Day; Irwin, Phelan; I. Snodin, Linighan, Dickinson (McCluskey); Ritchie, Sheridan, Baird, Lorimer, Hamson.
Referee: Mr N. J. Ashley (Nantwich, Cheshire).
Despite this comprehensive victory the axe fell on Eddie Gray four days later, severing his managerial reign and a twenty-two-year association with the club. The board voted 6-2 in favour of his dismissal because fourteenth place in Division Two was not good enough for a club of Unitedís stature. Although they did not know it at the time his players, who condemned Grayís sacking, gave their Manager the best possible send off. There was no hint of the behind-the-scenes activity as United went about their business in Walsall with purpose and panache.
Unsettled striker Andy Ritchie was a surprise recall to first team duty when Leeds United faced up to Walsall in the Milk Cup Second Round, Second Leg away game in October 1985. It was midfield man Ian Snodin, who was being touted as a future England player, that took the honours by scoring twice as United triumphed 3-0 to qualify for a home Third Round tie against Aston Villa. There was also an eye-catching performance from young full-back Terry Phelan, who had only made his debut a month earlier.
Having been held by Third Division Walsall to a shock goalless draw in the home leg of the Second Round tie, United, then in the lower half of the Second Division, were tipped as potential victims of a giant-killing act. Confidence had not been helped by the fact that they went into the second leg on the back of a 3-1 away defeat by local rivals Huddersfield Town. But they got off to an encouraging start when central defender Andy Linighan fired home from close range after goalkeeper Steve Cherry failed to gather John Sheridanís centre after just ten minutes.
With skipper Peter Lorimer spraying the ball around and the willing legs of Ian Snodin and John Sheridan giving good support to the old maestro, United looked a solis and efficient unit. Andy Linighan and his central defensive partner Martin Dickinson coped comfortably enough with most of the high balls Walsall pumped over, and with Gary Hamson and John Sheridan tackling hard in midfield and Ritchie and Ian Baird battling effectively up front, Walsall found it difficult to make much of an impact on the game. It was Sheridanís efforts in midfield that enabled Ian Snodin to get forward more and after a mistake by Peter Hart, he raced away with a fine run to fire in a superb angled twenty-two yard shot in the fortieth minute to put United 2-0 up and emphasise Unitedís control.
As the second half got underway Mervyn Day, who had been signed from Aston Villa as a replacement for David Harvey, had to make a good save from Gary Childs but United quickly regained their composure and there were no more anxious moments for the keeper after half-time and United were cruising long before the end.. Andy Ritchie had a goal ruled out for offside after a great run by Ian Baird, who later had a volley turned over the bar. The seal was set on Unitedís victory after eighty-one minutes when Ian Snodinís quickness got him the better of both Paul Jones and Gary Childs as he squeezed in his second goal and Unitedís third nine minutes from the end to underline Unitedís superiority.
The team returned to Leeds in a happy mood, but the atmosphere altered dramatically as Eddie Grayís sacking was a few days after the Cup win. It ended a three and a half year period in the Elland Road hot seat and a twenty-two year association with the club he had joined as a player straight from school in Glasgow. Some of the younger players wept openly on hearing of the decision and despite the teamís view that Gray should stay the board stood by their decision, but one of them, Brian Woodward, resigned in disgust.
Alternate Reports (Courtesy Mark Ledgard)
First: Walsallís dreams of another money-spinning Milk Cup run vanished with more of a surrender than a defeat at Fellows Park in this game. Second Division Leeds United cruised into the Third Round with an ease that must have amazed them after the first leg goalless draw. Whereas the Saddlers played with passion and skill at Elland Road, they were outclassed and outfought in front of their own stunned fans and lost 3-0. Walsall gave away two first half goals through sloppy work in defence and that kind of generosity would have lifted Rochdale let alone a side of Leedsí undoubted quality. Manager Alan Buckley did not mince words. ďI have been at this club about thirteen years and know that the fans donít mind seeing the team beaten, if the players have competed,Ē he said. ďBut apart from the opening ten minutes, we did not play with any competitiveness, fire or enthusiasm. All three goals were bad goals.Ē Goalkeeper Steve Cherry spilled a simple cross from John Sheridan in the tenth minute leaving Andy Linighan an empty net to shoot into for the vital first goal. That seemed to unnerve the whole team, and hard-working skipper Peter Hart gave the ball away to Ian Snodin, who added the second four minutes from half time. Although Walsall began to move forwards with greater poise at the start of the second half, there were few genuine shots on target and the damage had been done. It was a total anti-climax, so different to the kind of red-blooded performance people have come to expect from the Saddlers when a bit of Cup glory is available. Leedsí third goal nine minutes from the end hardly mattered, but came because two players hesitated with a chance to clear and the impressive Ian Snodin scored again. The Saddlers were lacking in direction from midfield, in stark contrast to their opponents for whom thirty-eight-year-old Peter Lorimer showed enthusiasm, drive and grit.
And secondly: Two goals by Ian Snodin and one from Andy Linighan gave Leeds United an emphatic victory over renowned Milk Cup giant-killers Walsall at Fellows Park in this game. From the moment Andy Linighan crashed a tenth minute shot into the roof of the net after goalkeeper Steve Cherry had dropped a John Sheridan cross, Leeds were in full control to lift the gloom surrounding a patchy start to the season. They added a killer second goal through Ian Snodin four minutes before half time and the same player squeezed home the third nine minutes from time following Peter Lorimerís deep free-kick. Lorimer was the steadying influence in midfield and United were so much on top that goalkeeper Mervyn Day had only a couple of anxious moments, both coming during Walsallís spirited start to the second half. Steve Cherry partly made up for his earlier error by keeping out efforts from Peter Lorimer and Ian Snodin, while Snodin and Andy Ritchie were inches off target from the edge of the box. But Ian Snodin got his sights right in no uncertain terms when he cracked home the second with a fierce right foot shot from twenty-five yards after a series of slips in the home defence. Mervyn Day then had to dive at Willie Naughtonís feet as the rain lashed down in the second half and Richard OíKelly and substitute David Kelly failed to trouble him from good chances. But Leeds turned on the attacking style almost at will, Andy Ritchie having an effort disallowed for offside and Ian Baird seeing a shot defected just off target. Ian Snodinís second goal and his sideís third came as United finished in total command with hopes high that they could at last progress beyond the second hurdle of one of the countryís domestic Cup competitions for the first time in six years. Peter Lorimer and Ian Baird were booked for reckless tackles along with Walsallís Steve Daley and Ken Mower.
<![if !vml]>
<![endif]>†<![if !vml]>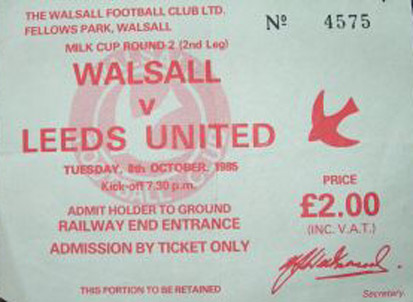 <![endif]>
Match Action: (Courtesy Mark Ledgard)
<![if !vml]>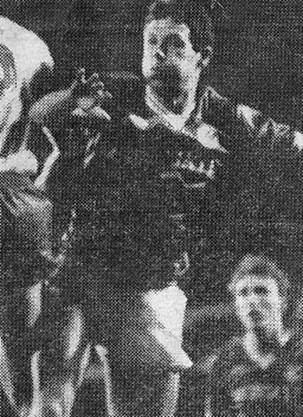 <![endif]>
Walsallís Steve Elliott puts effort into a challenge
Teams:
<![if !vml]>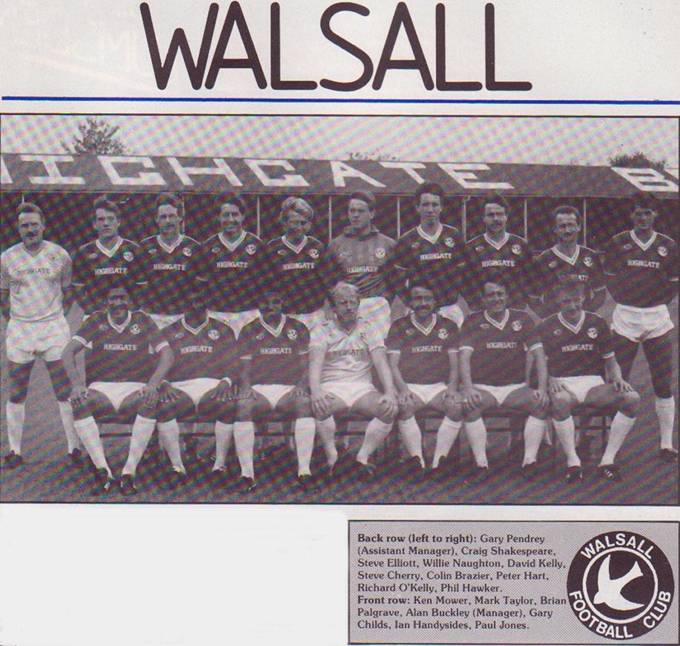 <![endif]>
<![if !vml]>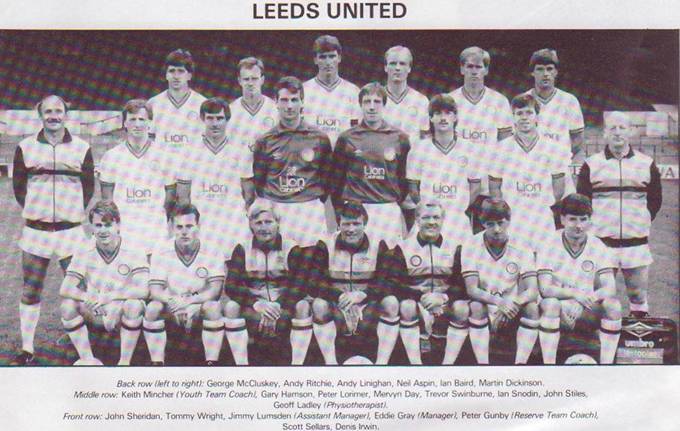 <![endif]>
Players:
<![if !vml]>
<![endif]>†<![if !vml]>
<![endif]>†††††††††††††††††††††††††††††††† <![if !vml]>
<![endif]>†
Andy Linighan and Ian Snodin (2) scored the Leeds goals†††††††††††††††††††††††††††††††††††††††††††††††††† Andy Ritchie got a surprise recall
<![if !vml]>
<![endif]>††††† <![if !vml]>
<![endif]>††††††††<![if !vml]>
<![endif]>††
John Sheridanís shot led to Unitedís first goal††††††† Martin Dickinson coped with ease†††††††††††††††† Ian Baird battled effectively
†
<![if !vml]>
<![endif]>†† <![if !vml]>
<![endif]>†††<![if !vml]>
<![endif]>††
Mervyn Day saved well from Gary Childs††††††††††††††††††††††††† Peter Hart and Gary Childs were beaten by Ian Snodinís pace
<![if !vml]>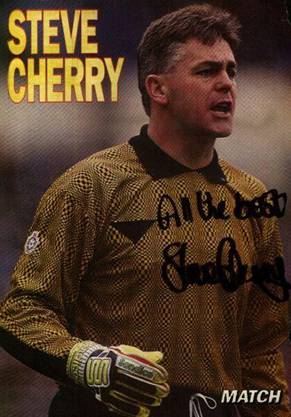 <![endif]>†††††††††† <![if !vml]>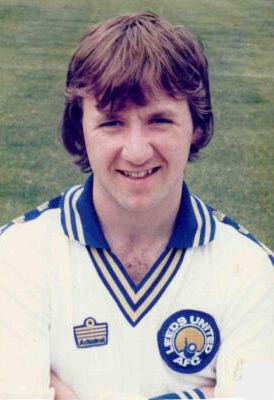 <![endif]>
Steve Cherry was at fault with Unitedís first†††††††††† Gary Hamson tackled hard in midfield
†††††††††††††††††††††††††††††††††††††††††††††††††††††††††††††††††††††††††††