<![if !vml]>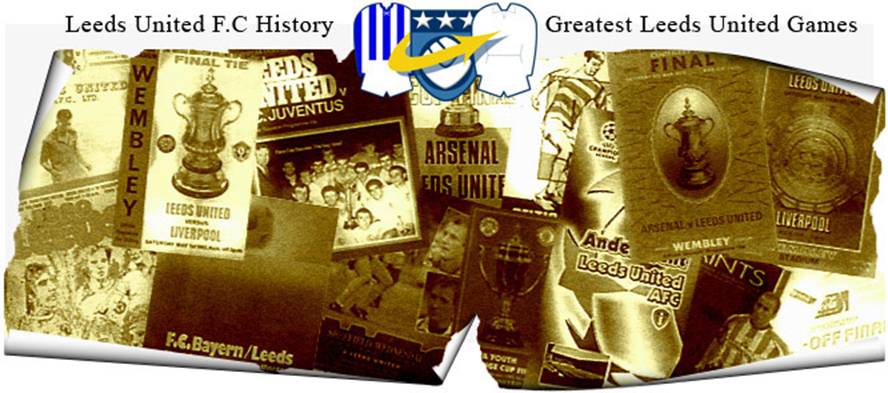 <![endif]>
Date: Saturday, 7th January 1956.
Venue: Elland Road Leeds.
Competition: FA Cup 3rd Round.
Score: Leeds United 1 Cardiff City 2
Scorers: Leeds United: Brook. Cardiff City: Hitchens, McSeveney.
Attendance: 39,406. Receipts £5057.
Teams:
 <![if !vml]>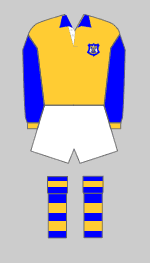 <![endif]><![if !vml]>

<![endif]>
Leeds United: Wood; Dunn, Hair; Gibson, Charles, Kerfoot; Williams, Brook, Charlton, Vickers, Overfield.
<![if !vml]>
<![endif]><![if !vml]>

<![endif]>
Cardiff City: Howells; R.Stitfall, Sherwood; Harrington, Malloy, C.Baker; Walsh, Kirtley, Ford, Hitchens, McSeveney.
Referee: Mr R. Mann (Worcester).
In the seasons 1955-56, 1956-57, and 1957-58 Leeds United met Cardiff City in the Third Round of the FA Cup. Each time the score was the same, 2-1 to the visitors.
In the season 1955-56 Leeds were in the Second Division and Cardiff City were in the First Division and Harold Brook scored for Leeds and Hitchens and McSeveney were the scorers for the Welshmen.
Had the possibility been suggested before the draw for the 1955-56 Third Round of the F.A. Cup that Leeds United would be drawn at home to Cardiff City in three consecutive seasons, a statistician would have calculated the odds at one in two million. Yet something even more unlikely occurred. The results show that in both of the first two games in the 1955-56 and 1956-57 seasons the score was 2-1 to the visitors, after a goalless first half!
United's thirty-two match unbeaten home run at Elland Road was brought to a halt of what was to become a unique FA Cup saga. United had suggested a later kick-off time so they could use their new floodlights, but the Welsh club, who did not have lights at their own Ninian Park, declined. Trevor Morris the Cardiff Boss said, "We might be at a disadvantage under lights as many of out players have no experience of them at all." However there were enough bright things on the pitch to illuminate Elland Road as the match turned out to be a cracker. Although the first half brought no goals, it was embroidered by excellent football and some memorable confrontations. Young Jack Charlton, making his FA Cup debut, did such a good marking job on Trevor Ford that the multi-capped Welshman moved to the wing with Gerry Hitchens moving inside. It was a tactical ploy that paid off for Cardiff. Fifteen minutes from the end it was Hitchens who drove in Johnny McSeveney's pass. Provider McSeveney turned executioner seven minutes later by netting Cardiff's second. United, whose own Welsh star John Charles had been well shackled by Danny Malloy, had been caught napping after having the bulk of possession. Cardiff defended in depth and United were only able to find a way through three minutes from the end when Harold Brook, the former Sheffield United striker, scored from an Harold Williams centre. United's early exit from the Cup let them concentrate on the League and they achieved promotion from the Second Division as runners-up to Sheffield Wednesday. But they had not seen the back of Cardiff in the Cup. Not by a long way!
<![if !vml]>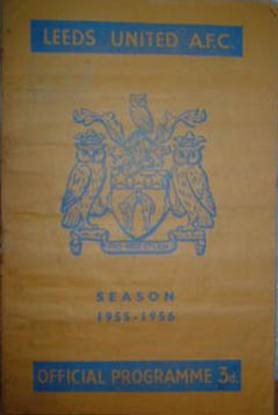 <![endif]>
Team:
<![if !vml]>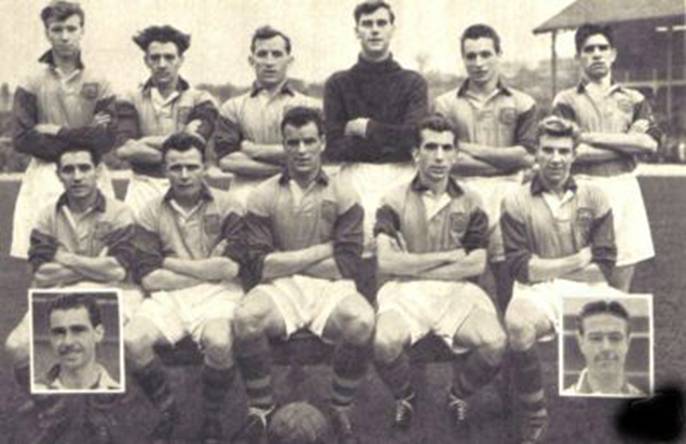 <![endif]>
Leeds United 1955-56:
Back Row: Jack Charlton (5), Archie Gibson (4), Jimmy Dunn (2), Royden Wood (1),
Grenville Hair (3), Eric Kerfoot (6).
Front Row: Harold Williams (7), George Hutchinson (8), John Charles (9) Captain,
Peter Vickers (10), Jackie Overfield (11).
Inset: Albert Nightingale, Harold Brook
Players:
<![if !vml]>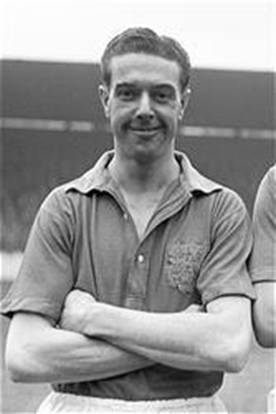 <![endif]> <![if !vml]>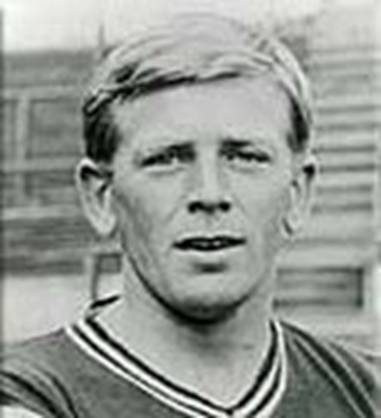 <![endif]>  <![if !vml]>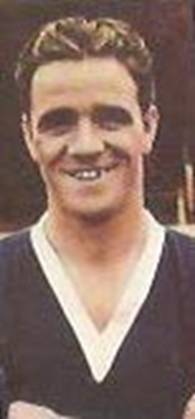 <![endif]>
Harold Brook got the Leeds goal                 Gerry Hitchens and John McSeveney scored for Cardiff
<![if !vml]>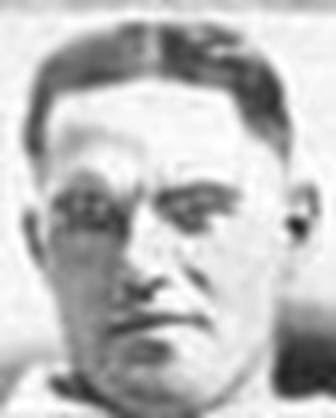 <![endif]>  <![if !vml]>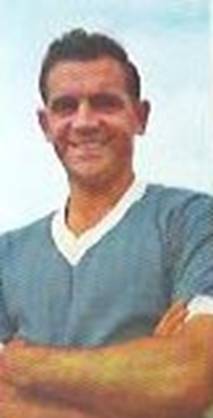 <![endif]>  <![if !vml]>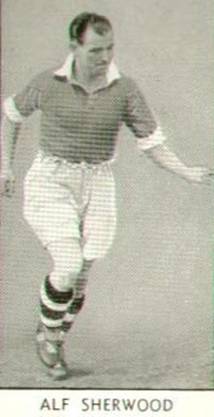 <![endif]>
Ron Howells was the Cardiff keeper                               Ron Stitfall and Alf Sherwood were the full-backs                      
<![if !vml]>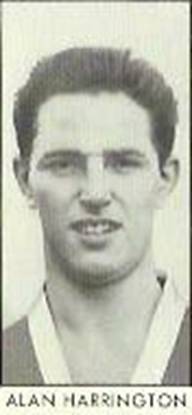 <![endif]>     <![if !vml]>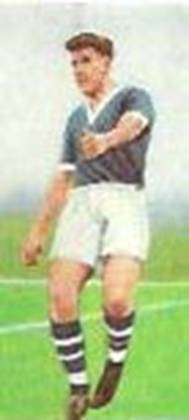 <![endif]>       <![if !vml]>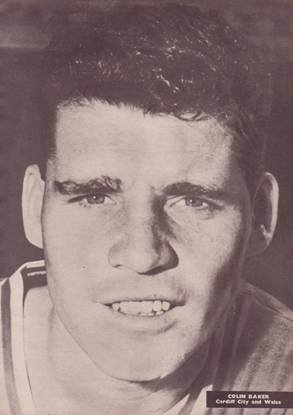 <![endif]>             
The Cardiff City Half Back line was Alan Harrington Danny Malloy and Colin Baker                       
<![if !vml]>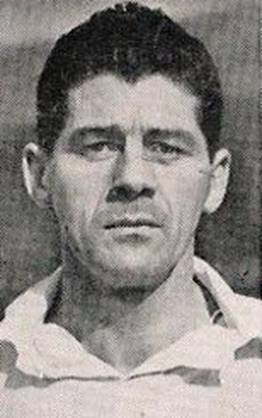 <![endif]>          <![if !vml]>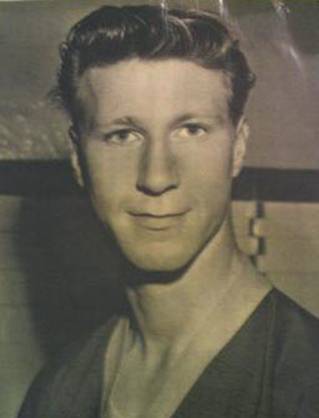 <![endif]>                           
Trevor Ford was not given much room by Jack Charlton