<![if !vml]>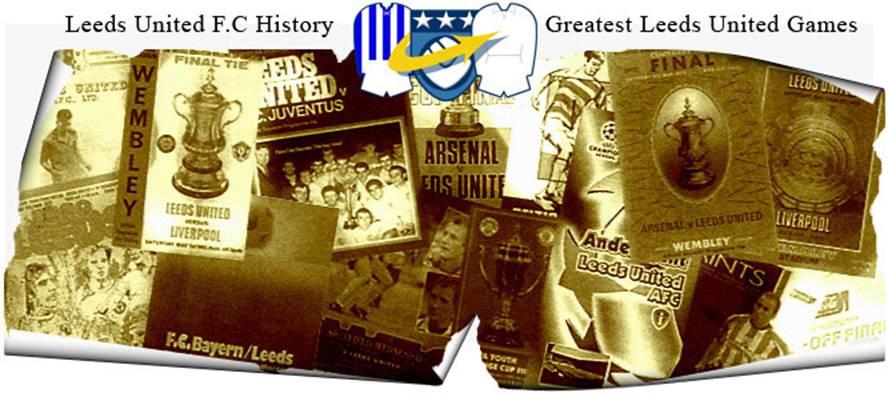 <![endif]>
Date: Thursday, 6th December 2001.
Venue: Elland Road, Leeds.
Competition: UEFA Cup Third Round Second Leg.
Score: Leeds United 2 Grasshopper Club Zurich 2.
Scorers: Leeds United: Kewell, Keane. Grasshopper Club Zurich: Nunez (2).
Attendance: 40,014.
Teams:
<![if !vml]>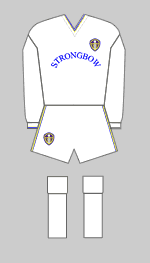 <![endif]><![if !vml]>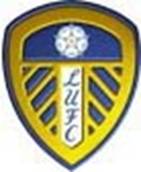 <![endif]>
Leeds United: Martyn; Kelly, Mills, Ferdinand, Harte; Smith, Batty, Dacourt, Keane; Kewell, Viduka. Unused Subs: Wilcox, Duberry, McMaster, Richardson, Robinson.
<![if !vml]>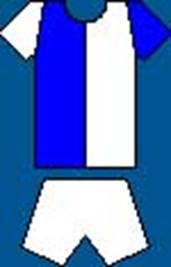 <![endif]><![if !vml]>
<![endif]>
Grasshopper Club Zurich: Jehle; Smilijanic (Morales), Castillo, Hodel, Schwegler; Tararache, Bouba Diop, Cabanas (Ippoliti), Gerber (Mwaruwari); Chapuisat, Nunez. Unused Subs: Buturina Spycher, Jaggy, Benaglio.
Referee: Frank De Bleeckere (Belgium).
A moment of magic from Harry Kewell secured Unitedís place in the last sixteen of the UEFA Cup, as once again they failed to show anything like their best form. The mercurial Australian lit up an otherwise dull encounter with a stunning individual effort, which saw him race fully seventy yards before clipping the ball into the Zurich net, to give a glimpse of why he is considered one of the most gifted and most wanted players in Europe. Another brilliant effort saw a twenty-five yard shot crash against the bar as he gave his best performance since returning from injury. The goal which gave a United a nineteenth minute lead meant they were ahead 3-1 on aggregate and should have capitalised on their advantage, but with key players still absent United lacked the killer punch. The defence also was uncharacteristically generous, with a poor pass from Rio Ferdinand across the backline to Danny Mills gifting Zurich an equaliser on the night on the stroke of half-time, but fortunately United struck straight back as Robbie Keane restored Unitedís lead with a cleverly conceived goal. United were able to compose themselves for the second half and while both teams threatened to score it did not happen until two minutes from time when Zurich equalised but it was too late by then.
Unfortunately, despite his moments of individual brilliance, Harry Kewell was unable to keep his form going for the full ninety minutes, and rather like the rest of his team-mates settled into an almost daze-like performance which could have cost them so dear. With a 2-1 lead from the first leg already in the bag there was perhaps a touch of complacency within the ranks as the Australian's nineteenth minute strike pushed them even further ahead of their Swiss opponents. It may have looked too easy as Harry Kewell then struck the bar and moments later set up Alan Smith for a header that the youngster placed just over. But Leeds failed to apply the killer touch and allowed Grasshoppers back into the game when they should have been dead and buried. While complacency could certainly have played a major part, the very fact that boss David O'Leary was once again forced to switch his formation around and play people out of position would hardly have helped.
Without the likes of Lee Bowyer, Jonathan Woodgate, Dominic Matteo, Eirik Bakke, Stephen McPhail, Lucas Radebe, Jacob Burns and Michael Bridges and the ineligible duo of Seth Johnson and Robbie Fowler, it was certainly a new-look United. Danny Mills continued in the middle of defence with Gary Kelly at right back, while O'Leary deployed David Batty and Olivier Dacourt as a defensive midfield pairing with Alan Smith playing on the right of midfield and Robbie Keane on the left. Harry Kewell was given a roving role in the middle while Mark Viduka was something of a lone striker up front, although he was regularly given support from midfield. Indeed things were so bad on the injury front that O'Leary had on Wednesday contemplated just having two outfield players on the bench in Michael Duberry and Jason Wilcox. However, he changed his mind over-night and gave a taste of the European adventure to nineteen-year-old reserve duo Jamie McMaster and Frazer Richardson. O'Leary must have been licking his lips at the prospect of getting his injured players back and available, he could have certainly done with them, if only to restore some much-needed balance to the side.
Zurich were by no means a poor team, but there is no doubt that United could expect to face much stiffer opposition in the later rounds of the tournament. The likes of AC Milan, Inter and Valencia would have been a totally different proposition and David O'Leary must have been hoping that he would have the majority of his key players fit and well come fourth round time in the following February. One thing was for sure, if United harboured any ambitions of winning the trophy they would need to defend much better than they did in periods in this game. For a defence which had performed heroics all season the goal they gave away minutes before the break was simply farcical. Rio Ferdinand's poor ball to Danny Mills across the back line was seized upon by veteran striker Stephane Chapuisat, his path to goal was blocked by Nigel Martyn, but Uruguayan Richard Nunez was the quickest to react when the ball broke away from the keeper and he tucked it away.
The only saving grace was that United then went straight up the other end and scored, both goals coming in first half stoppage time, to restore their advantage and possibly avoid a real half-time blasting from the manager. Danny Mills played a low ball in to the edge of the box, Alan Smith dummied, Mark Viduka flicked it on and Robbie Keane raced onto it and stroked it past Peter Jehle in the Zurich goal. It was a quality finish from a player who had often struggled to convert one-on-one chances that season. But any hopes that the goal would herald a home side avalanche were miss-placed as once again United started the second period seemingly at half-pace.
Mark Viduka had a couple of decent chances around the hour mark, seeing one effort loop just past the post and the second well saved by Peter Jehle as the Liechtenstein keeper flung himself across to beat away a powerful drive. But it was the visitors who finished the stronger and gave United a fright. Nigel Martyn needed to be alert as he first got down well to save a well hit shot from defender Roland Schwegler, and then arched back acrobatically to palm away a volley from substitute Luca Ippoliti. Had either of those efforts gone in then maybe life would have been even tougher for United. But as it was when Zurich did finally beat Nigel Martyn again, it was too late to matter. A long kick down field was allowed to reach Richard Nunez and the man who missed that crucial penalty a fortnight previous picked his spot in the bottom corner and flashed a left foot cross-shot past Nigel Martyn's right hand. Luckily for United the goal had come one minute and fifty-five seconds into the two minutes of added time, had it been any earlier then who knows what could have happened.
<![if !vml]>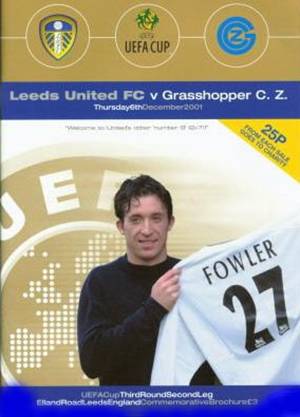 <![endif]>†<![if !vml]>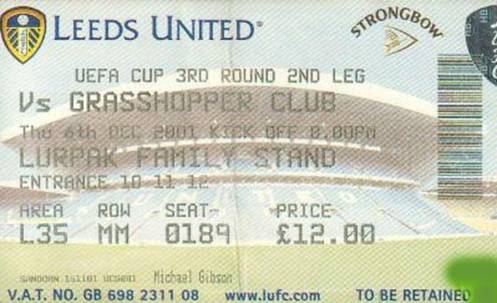 <![endif]>
Match Action:
<![if !vml]>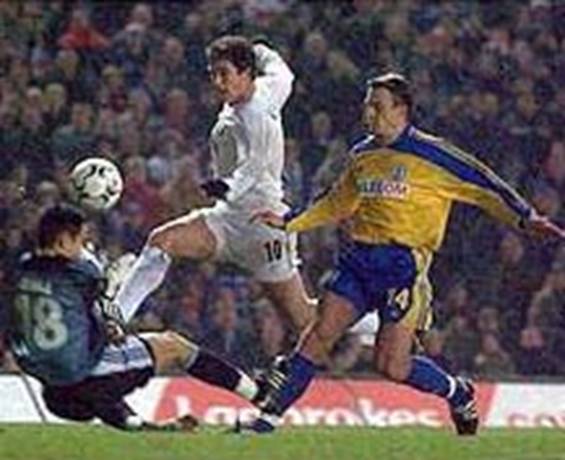 <![endif]>†††††† <![if !vml]>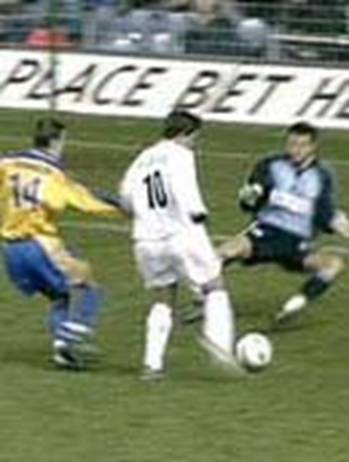 <![endif]>†
††††††††††††††††††††††† Harry Kewell scores the first goal as he exquisitely chips the Zurich goalkeeper Peter Jehle††††††††††††††††††††††††††††††††††††
<![if !vml]>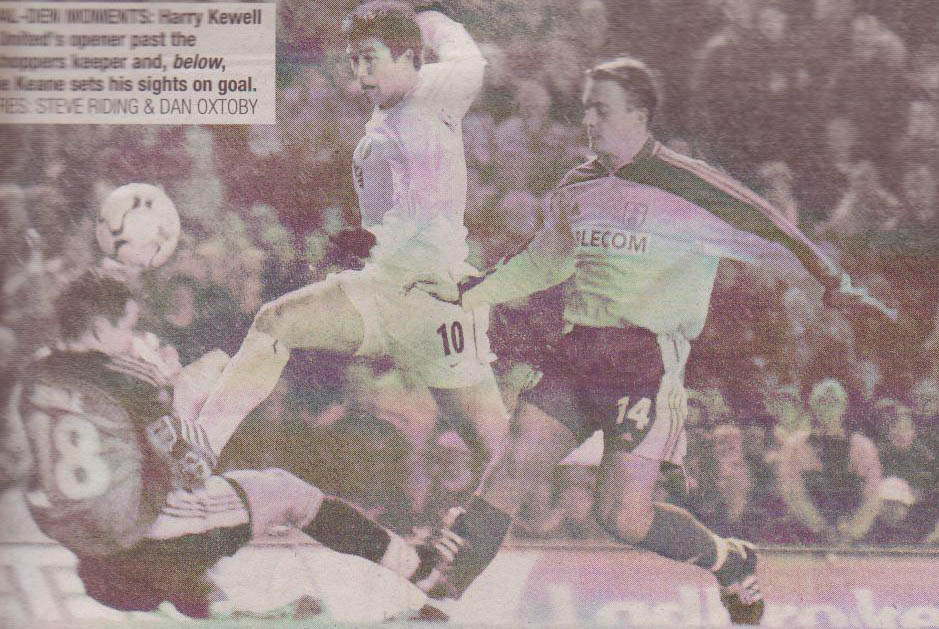 <![endif]>†
<![if !vml]>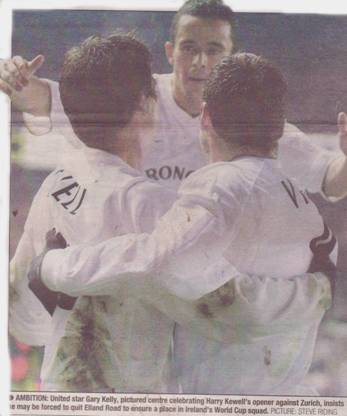 <![endif]>††† <![if !vml]>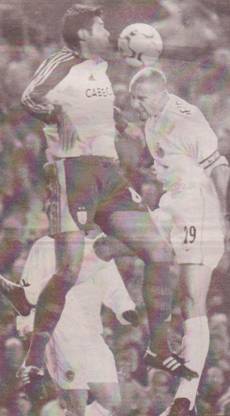 <![endif]>†††††<![if !vml]>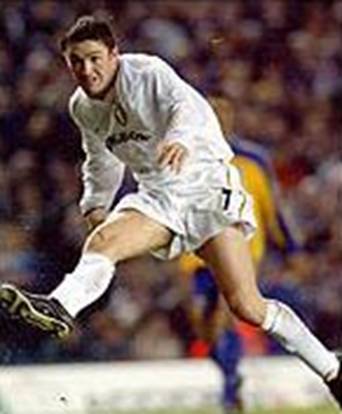 <![endif]>
Gary Kelly joins Harry Kewell and Mark Viduka††††††††† Rio Ferdinand outheads††††††††††††††††††††† Robbie Keane slots in the second goal
†to celebrate Unitedís first goal††††††††††††††††††††††††††††††††††††††† Boris Smiljanic
<![if !vml]>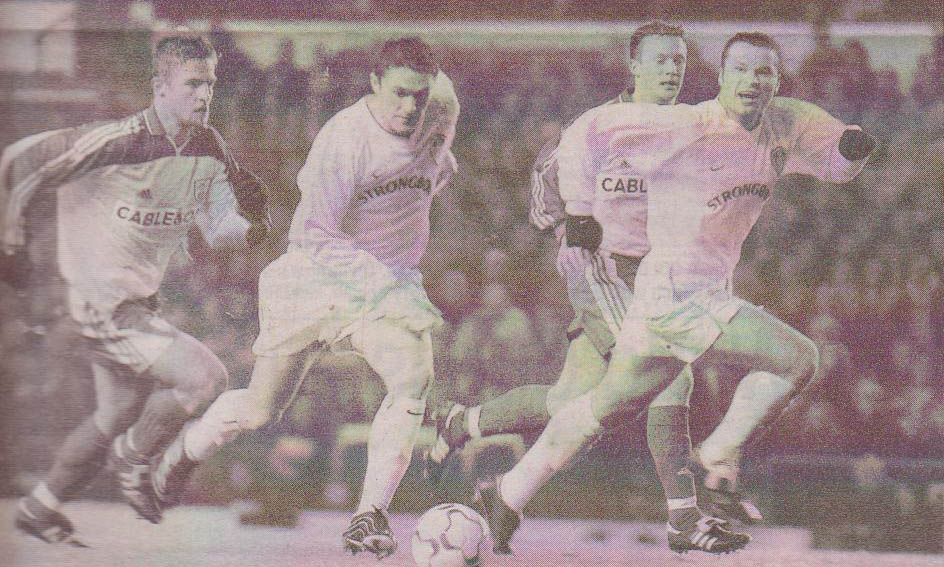 <![endif]>†
Robbie Keane sets his sights on goal urged on by Mark Viduka
<![if !vml]>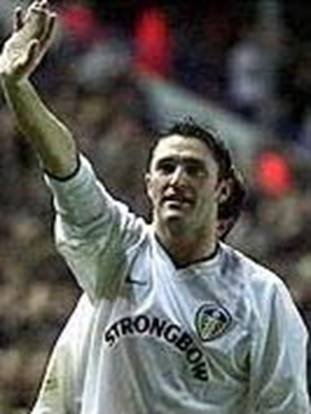 <![endif]>†<![if !vml]>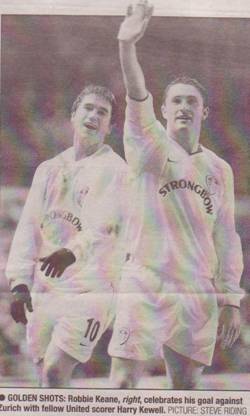 <![endif]>†<![if !vml]>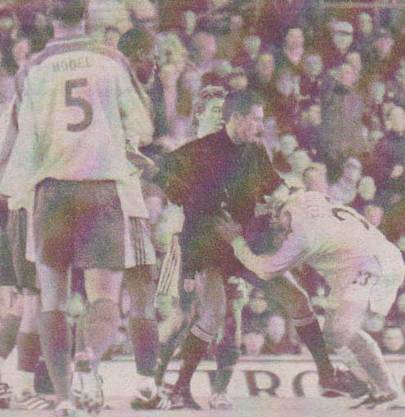 <![endif]>
Robbie Keane salutes the fans after scoring.†††††††††††††††††††††††††††††††††† ††††††††††††††††††††††††††††††††††The referee breaks up a scuffle and books David Batty
<![if !vml]>
<![endif]>†
Rio Ferdinand dispossesses Andreas Gerber helped by Ian Harte and Danny Mills†††††††††††††††††††††††††††
<![if !vml]>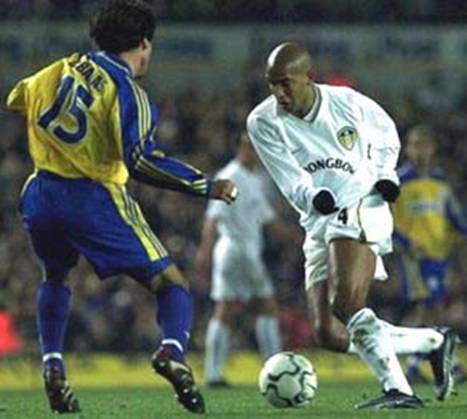 <![endif]>†††††† <![if !vml]>
<![endif]>†
Olivier Dacourt is confronted by Ricardo Cabanas††††††††††††††††††††††††††††††††††††††† Olivier Dacourt gets his shot in despite Mihai Tararacheís attention†
<![if !vml]>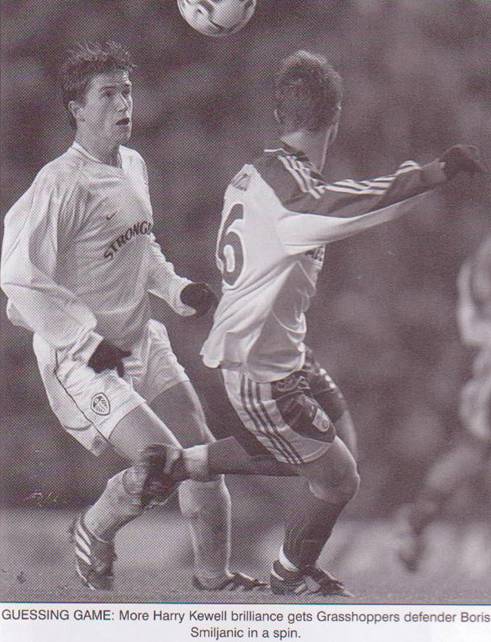 <![endif]>††††††††† <![if !vml]>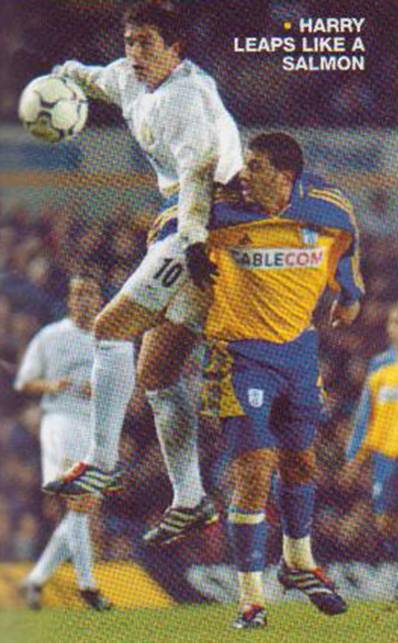 <![endif]>†
<![if !vml]>
<![endif]>†††††††††††††† <![if !vml]>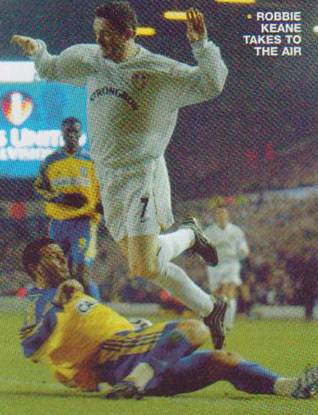 <![endif]>†
<![if !vml]>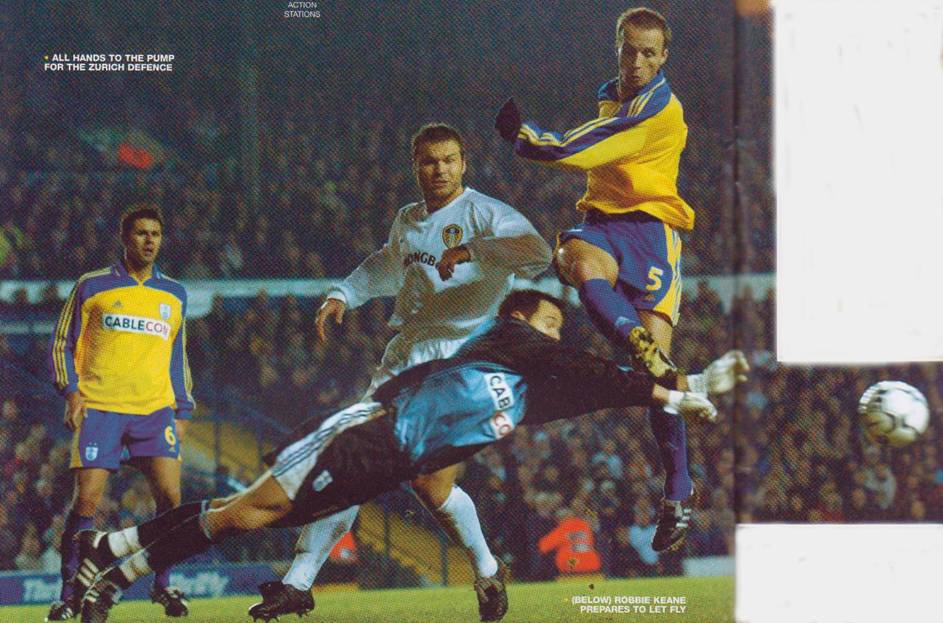 <![endif]>
Marc Hodel and Peter Jehle combined to keep out Mark Viduka as Boris Smiljanic looks on
<![if !vml]>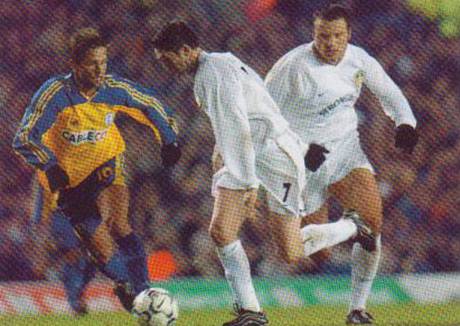 <![endif]>† <![if !vml]>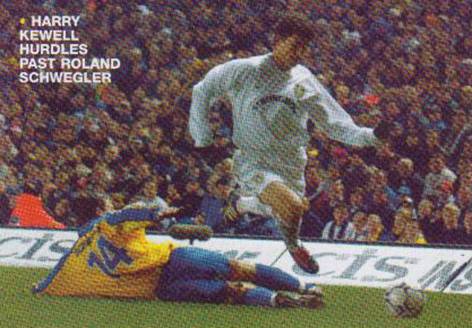 <![endif]>†
Robbie Keane and Mark Viduka take on the Zurich defence
Players:
<![if !vml]>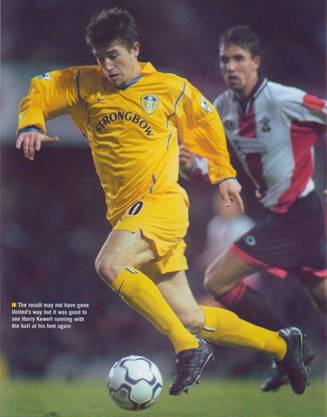 <![endif]>††† <![if !vml]>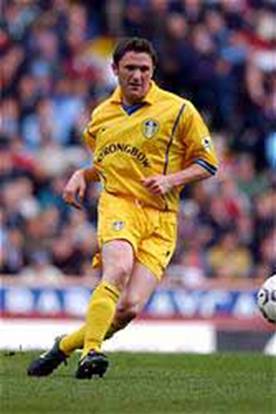 <![endif]>††††<![if !vml]>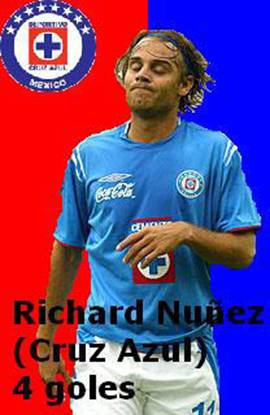 <![endif]>†
Harry Kewell and Robbie Keane scored for Leeds while Richard Nunez replied with two for Zurich††††††††††††††††††††††††††††††††††††††††††
<![if !vml]>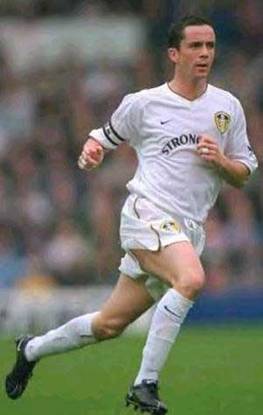 <![endif]>† <![if !vml]>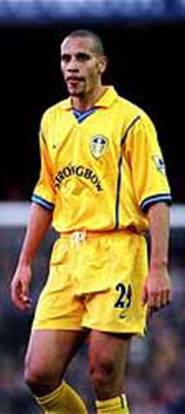 <![endif]>††<![if !vml]>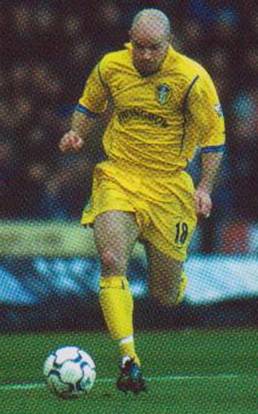 <![endif]>††<![if !vml]>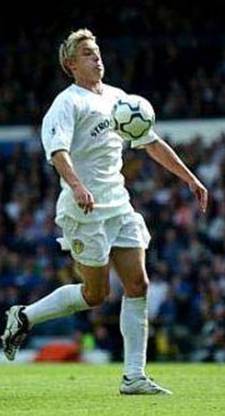 <![endif]>††
Gary Kelly was at right-back††††††††††††††††††† A poor pass by Rio Ferdinand to Danny Mills saw Zurich equalise††††† Alan Smith headed over
†††††††††
<![if !vml]>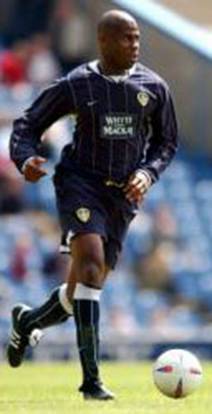 <![endif]>† <![if !vml]>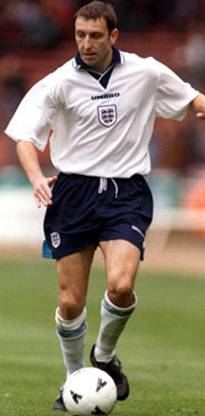 <![endif]>†††††††<![if !vml]>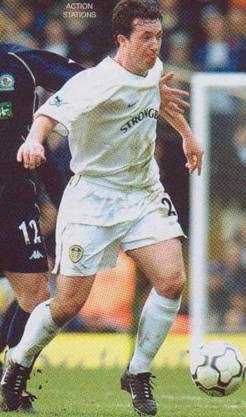 <![endif]>††<![if !vml]>
<![endif]>
Michael Duberry and Jason Wilcox were on the bench†††††††††††††††††††††† Robbie Fowler and Seth Johnson were ineligible
<![if !vml]>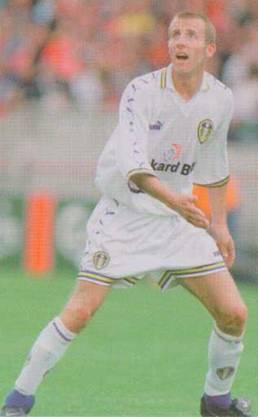 <![endif]>† <![if !vml]>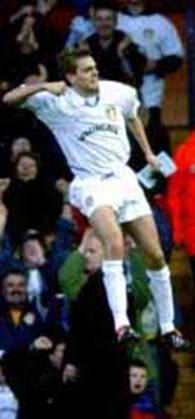 <![endif]>††<![if !vml]>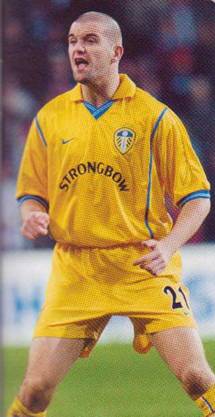 <![endif]>††<![if !vml]>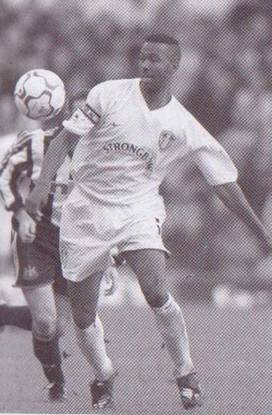 <![endif]>
†††††††††††††††††††††††††††††††† Lee Bowyer, Jonathan Woodgate, Dominic Matteo, Lucas Radebe,
<![if !vml]>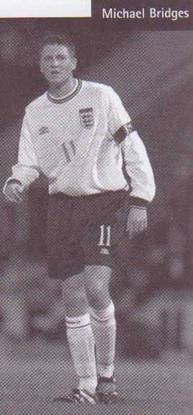 <![endif]>†<![if !vml]>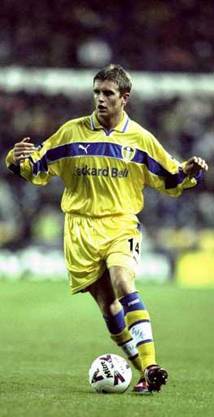 <![endif]>†<![if !vml]>
<![endif]>†<![if !vml]>
<![endif]>
†††††††††††††††††††††††††† Michael Bridges, Stephen McPhail, Eirik Bakke and Jacob Burns were all unavailable
<![if !vml]>
<![endif]>†<![if !vml]>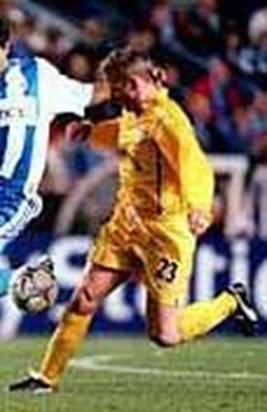 <![endif]>†<![if !vml]>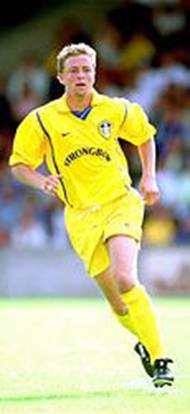 <![endif]>†<![if !vml]>
<![endif]>
††††††† Olivier Dacourt and David Batty were paired as defensive midfield†††††††††††††††††††† Jamie McMaster and Frazer Richardson were on the bench
<![if !vml]>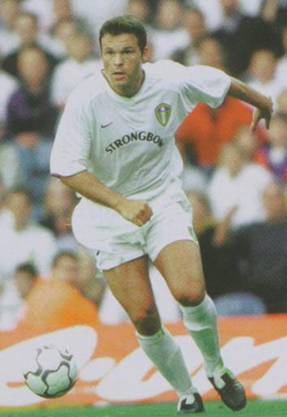 <![endif]>††††††† <![if !vml]>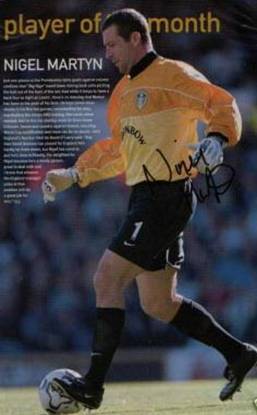 <![endif]>††††††††<![if !vml]>
<![endif]>
†† Mark Viduka was often the lone striker†††††††††† Nigel Martyn made fine saves†††††††††††††††††† ††††Ian Harte was at left-back
<![if !vml]>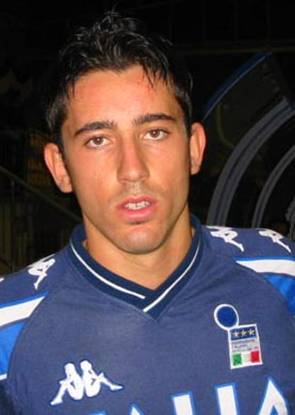 <![endif]>† <![if !vml]>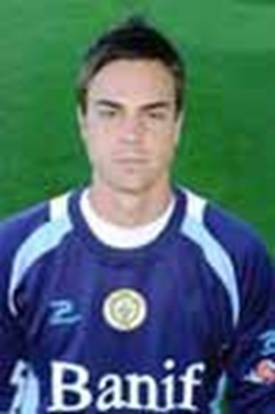 <![endif]>
†† Luca Ippoliti came on as a substitute while Diego Orlando Benaglio was unused