Date: Saturday, 5th December 1964.
Venue: Old Trafford, Manchester.
Competition: First Division.
Score: Manchester United 0 Leeds United 1
Scorers: Manchester United: Nil. Leeds United: Collins.
Attendance: 53,374.
Teams:
<![if !vml]>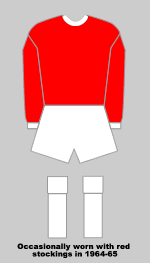 <![endif]><![if !vml]>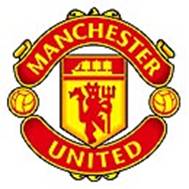 <![endif]>
Manchester United: P Dunne; Brennan, A Dunne; Crerand, Foulkes, Stiles; Connelly, R Charlton, Herd, Law, Best.
<![if !vml]>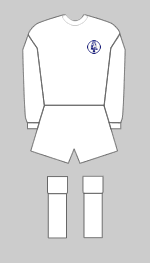 <![endif]>†<![if !vml]>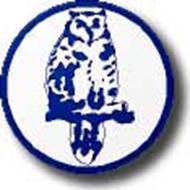 <![endif]>
Leeds United: Sprake; Reaney, Bell; Bremner, Charlton, Hunter; Giles, Storrie, Johnson, Collins, Cooper.
Referee: J. Finney (Hereford).
United included the young Rod Johnson at centre-forward and Terry Cooper on the left-wing. Alan Peacock had not yet played since the gaining of promotion. Ian Lawson was sidelined with cartilage troubled, Don Weston was still on the treatment table and now Rod Johnson took over from the young Rod Belfitt. Terry Cooper deputised for Albert Johanesson.
Manchester were leading the Division and Leeds, in third place, had to win this game to stay in touch, as they trailed the Old Trafford club by four points. It was a typical Leeds performance, but Captain Bobby Collins stood out above all his illustrious opposition and when one looks at the Redsí all international forward line of John Connelly, Bobby Charlton, David Herd Denis Law and George Best that is indeed a big wrap for the diminutive Scotsman. Paul Reaney and Willie Bell overshadowed their wing opponents of George Best and John Connelly, who on their day were the most devastating in the country, and with Collins ruling the midfield Bobby Charlton was unable to get any supply to the dangerous front pair of Denis Law and David Herd.
The decider came when Bremner and Giles combined to feed the ever-present Bobby Collins who found Terry Cooper on the left. Cooper hit a strong shot on target and the Manchester keeper could not hold it, and it bounced to Collins, who made no mistake, to crown a fine performance from him.
The game had started in fog and the visibility was not good, it was not help by more murk from a train which was passing on the nearby track and with the game only ten minutes from the final whistle Jim Finney had thoughts of abandoning the match and took the teams off such was the poor visibility. Fortunately for Leeds the air did clear and after four minutes the teams returned and the game was completed much to the pleasure of the Leeds team and their supporters and United moved to within two pints of the leaders.
<![if !vml]>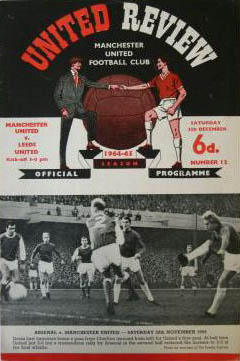 <![endif]>
Teams:
<![if !vml]>
<![endif]>
Leeds United 1964-65:
Back Row: Billy Bremner, Paul Madeley, Willie Bell, Gary Sprake, Paul Reaney, Norman Hunter,
Jimmy Greenhoff, Don Weston.
Front Row: Jim Storrie, Johnny Giles, Terry Cooper, Bobby Collins, Alan Peacock, Jack Charlton,
Albert Johanneson, Rod Johnson.
<![if !vml]>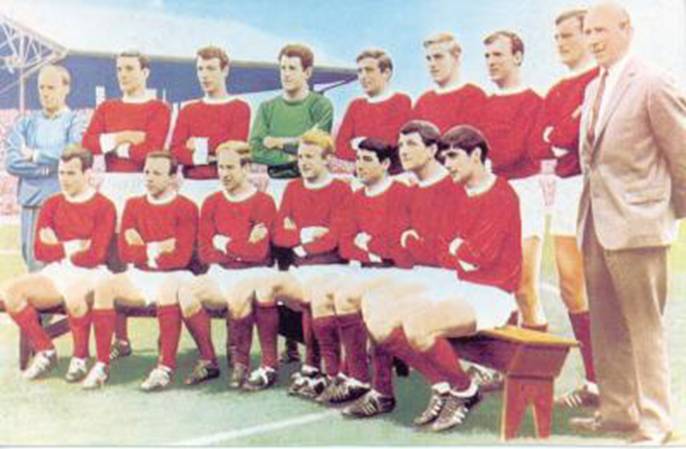 <![endif]>
Manchester United 1964-65:
Back Row: Jack Crompton (Trainer), Bill Foulkes, David Sadler, Pat Dunne, Shay Brennan,
Graham Moore, Pat Crerand, Noel Cantwell, Matt Busby (Manager).
Front Row: John Connelly, Nobby Stiles, Bobby Charlton, Denis Law, Tony Dunne, David Herd,
George Best.
Players:
<![if !vml]>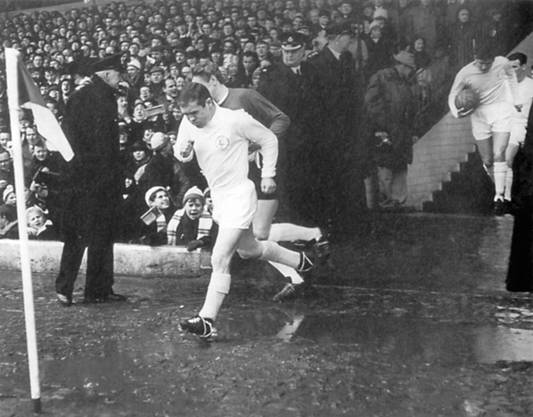 <![endif]>†† <![if !vml]>

<![endif]>†<![if !vml]>
<![endif]>
Rain, snow or fog Bobby Collins always led the troops from the front and at†††† †††††††Rod Johnson† †††††††††††††††††††††††††Terry Cooper
Old Trafford on a foggy miserable day in early December 1964 he was††††††††††††† ††††††The United youngsters pressed into service for the game.
inspirational in leading United to a famous victory and the sun shone for
the Leeds fans.
<![if !vml]>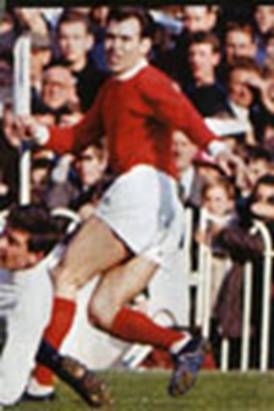 <![endif]>††<![if !vml]>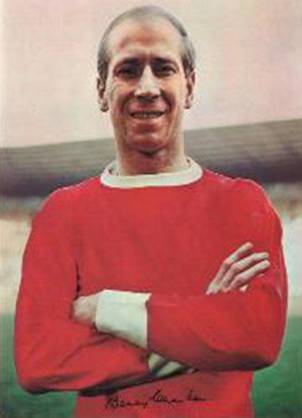 <![endif]>†<![if !vml]>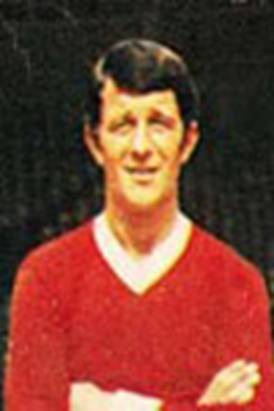 <![endif]>†
The fearsome five-some: John Connelly††††† Bobby Charlton†††††††††††††††††††††††††††††††††††††††††† ††††††††David Herd
<![if !vml]>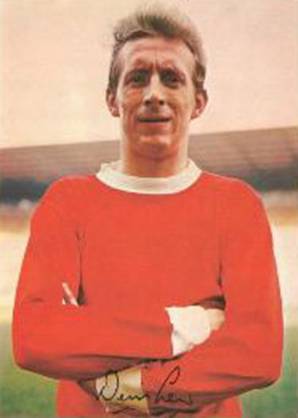 <![endif]>†<![if !vml]>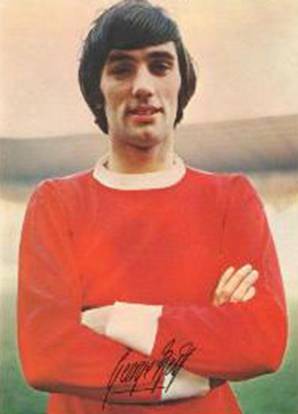 <![endif]>
Denis Law†††††††††††††††††††††††††††††††††††††††††††††††††††† ††††††††George Best
††
†††††††††††††††††††††††††††