<![if !vml]>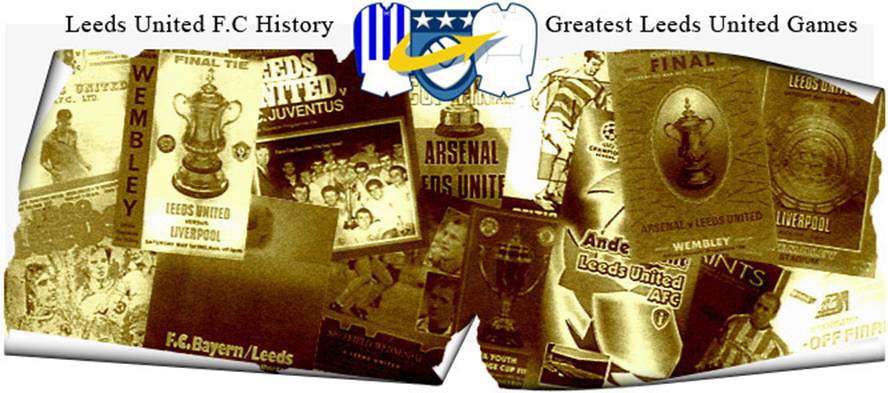 <![endif]>
Date: Saturday, 5th January 2002.
Venue: Ninian Park, Cardiff.
Competition: FA Cup 3rd Round.
Score: Cardiff City 2 Leeds United 1
Scorers: Cardiff City: Kavanagh, Young. Leeds United: Viduka.
Attendance: 22,009
Teams:
<![if !vml]>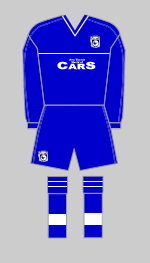 <![endif]><![if !vml]>
<![endif]>
Cardiff City: Alexander; Gabbidon, Prior, Young, Legg; Bonner, Boland, Kavanagh, Brayson; Earnshaw, Gordon (Fortune-West). Unused Subs: Maxwell, Weston, Low, Bowen.
<![if !vml]>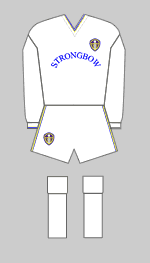 <![endif]><![if !vml]>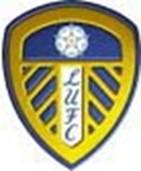 <![endif]>
Leeds United: Martyn; Mills, Woodgate, Ferdinand (Duberry), Harte; Kelly, Batty, Bowyer, Smith; Viduka, Fowler. Unused Subs: McPhail, Wilcox, Richardson, Robinson.
Referee: Mr A. D'Urso (Billericay).
This game was seen by some as the one which started the rapid decline of Leeds United from being the top team in the EPL and favourites for the FA Cup into a team and club that would be relegated and almost out of existence in the short space of less than two seasons.
The ugly face of football reared its unwanted head once again in this game as ten-man Leeds were dumped out of the FA Cup in a controversial afternoon in South Wales. A goal just three minutes from time by defender Scott Young was good enough to give the Bluebirds a shock 2-1 victory over the EPL leaders. However, it was the appalling scenes from the terraces both during and after the game which overshadowed Cardiff's heroics and soured the reputation of the World's greatest cup competition.
Football-wise for the neutral this was a classic FA Cup encounter complete with a sucker-punch underdog victory. Two divisions and fifty-four places separated the two teams before kick-off but Cardiff's pumped up players produced the game of their lives to come away with a quite sensational victory.
Roared on by their vociferous support it was Cardiff who made the early running through Zambian-born Welshman Robert Earnshaw. Twice he skipped past Ian Harte, only to be stopped in his tracks by skipper Rio Ferdinand. But the writing was on the wall in the eighth minute when Ferdinand was clattered from behind by striker Gavin Gordon. Referee Andy D'Urso amazingly ignored the obvious claims for a free-kick and although Ferdinand tried to play on, he simply could not put any weight on his ankle and his game was over before it had realty begun. This did, however, give Michael Duberry the chance to emerge from the shadows, his introduction seeing him link up with Jonathan Woodgate for the first time in a first team match since being forced to give evidence against him in the recent re-trial at Hull Crown Court.
Just when it seemed that everything was going wrong for Leeds, they were gifted an opening goal by some appalling defending by Spencer Prior. The former Manchester City and Derby County defender play an awful ball out of defence straight to Gary Kelly on the United right. The Irishman played the ball into the path of Mark Viduka, who steadied himself before firing a rocket of a shot past the right hand of Cardiff keeper Neil Alexander.
For a short while it silenced the home crowd, but their appetites for a Cup shock were soon revitalised as the Bluebirds hit right back. First they saw tricky striker Earnshaw head over from just two yards out, and then they got the goal their endeavour deserved. Alan Smith pulled down Andy Legg on his way to goal and up stepped Cardiff skipper Graham Kavanagh to curl a wonderful twenty-five yard free-kick over a disorganised wall and past Nigel Martyn's right hand. It lit the blue touch paper once again as the home side suddenly realised there was no reason to be scared of the Premiership big boys.
Robbie Fowler did see a low drive easily saved by Neil Alexander before he then flashed another effort over the bar, but at the other end another great strike from Graham Kavanagh was blocked by Michael Duberry's outstretched foot. Leeds still had the upper hand but with little more than a minute remain before the half-time whistle, United found themselves down to ten men. Alan Smith turned Andy Legg on the halfway line but was prevented from getting away as the Cardiff defender dragged on his arm. In trying to wrestle himself free Smith caught his opponent who crashed spectacularly to the ground and Referee D'Urso reached for the red card.
It was Smith's sixth career sending off and his second of the season for violent conduct, which resulted in him receiving a four match ban, but it had looked an extremely harsh decision. The extra man was always going to make life difficult and ten minutes into the second half Cardiff almost made it count. Jonathan Woodgate could not control a bobbling ball and Willie Boland rifled the shot straight at Nigel Martyn. Gavin Gordon, the man who had seen off Rio Ferdinand in the first half, then had a go at Jonathan Woodgate as he clattered into the back of the big defender, but once again he somehow escaped a booking.
United attempted to take the sting out of the affair, content to platy a passing game and keeping the home side very much at arms length. Their patience in pressing the attack button saw them create very little. Mark Viduka missed a perfect chance when an Ian Harte up-and-under set him free, but with the goal at his mercy he delayed the shot for too long and allowed Scott Young to make a fantastic clearing tackle from behind in the area.
That, however, was not the start of a concerted push for a winner by Leeds. Instead it was Cardiff who did all the pushing, piling on the late pressure before they finally broke through the stubborn United defence. Graham Kavanagh's deep corner was headed goalwards by Leo Fortune-West, David Batty had the chance to clear but failed to control the ball which fell invitingly for Scott Young to slam it low into the net from six yards out. It sent the crowd into even more of a frenzy and sent Leeds out of the FA Cup at the Third Round stage for the first time since 1992.
<![if !vml]>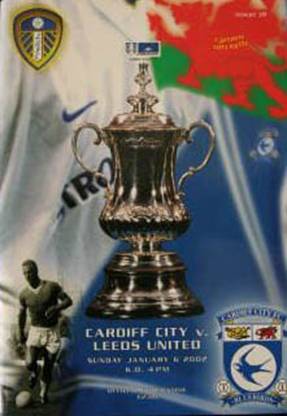 <![endif]> <![if !vml]>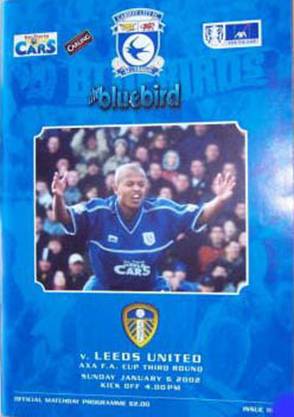 <![endif]> 
<![if !vml]>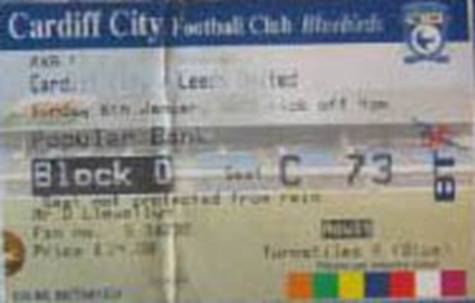 <![endif]>
Match Action:
<![if !vml]>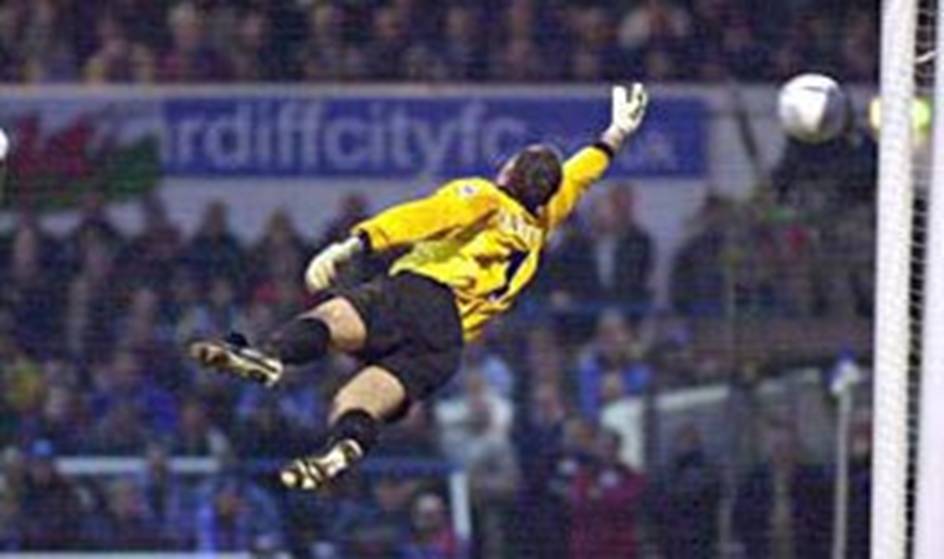 <![endif]>
Nigel Martyn is beaten by Graham Kavanagh's free-kick
<![if !vml]>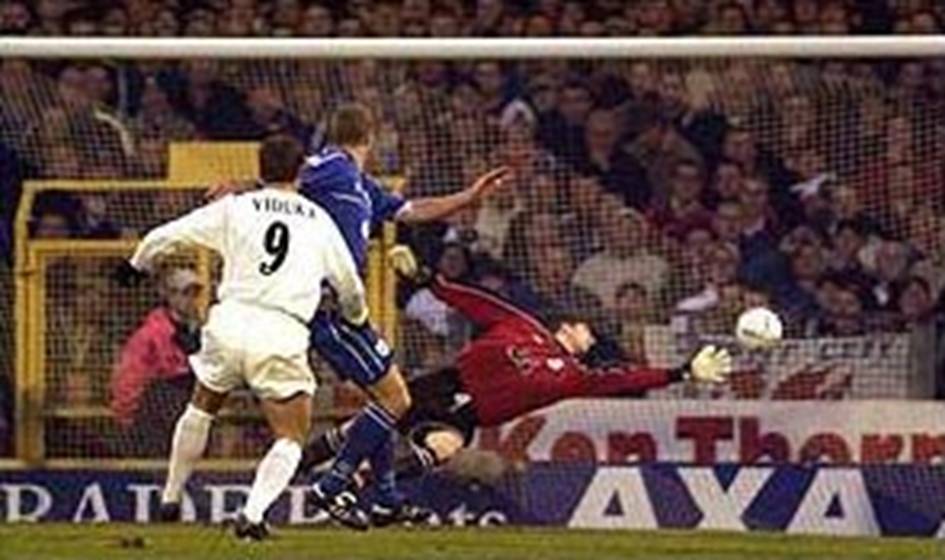 <![endif]>
Scott Young beats Nigel Martyn for the winner
<![if !vml]>

<![endif]>
Michael Duberry, Jonathan Woodgate, David Batty and Ian Harte show their despair as Scott Young beats Nigel Martyn to give Cardiff
City a last minute victory
<![if !vml]>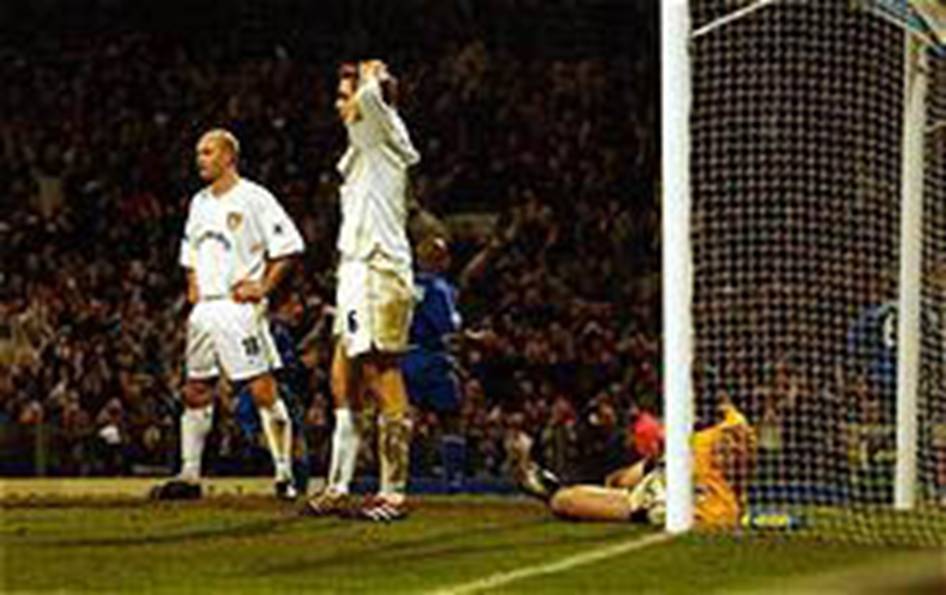 <![endif]> 
Jonathan Woodgate and Danny Mills are in disbelief and Nigel Martyn still spreadeagled
<![if !vml]>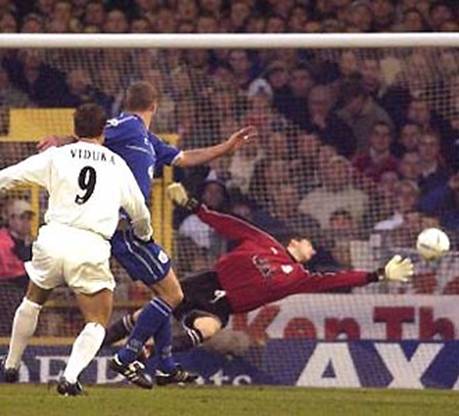 <![endif]>   <![if !vml]>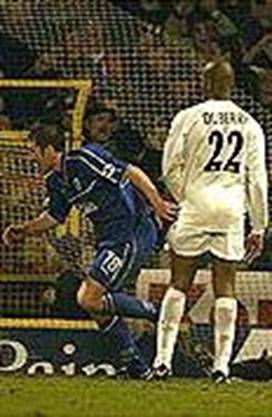 <![endif]> <![if !vml]>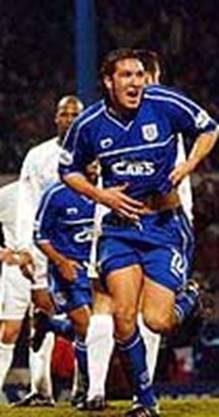 <![endif]>    
 Mark Viduka watches as Scott Young beats Nigel Martyn                                          Scott Young celebrates the winner             
<![if !vml]>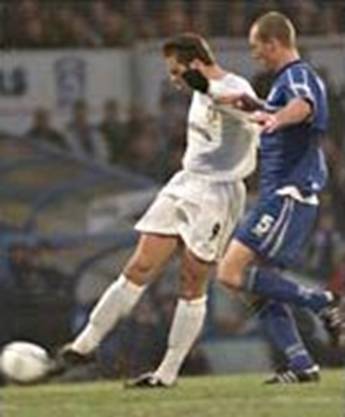 <![endif]>   <![if !vml]>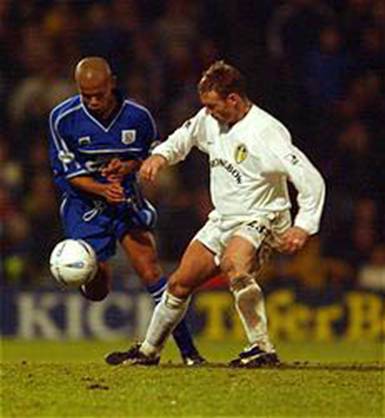 <![endif]>   <![if !vml]>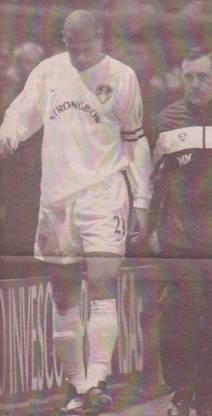 <![endif]>
Mark Viduka holds off Spencer Prior to score             David Batty stops Robert Earnshaw in his tracks                  Rio Ferdinand hobbles off
<![if !vml]>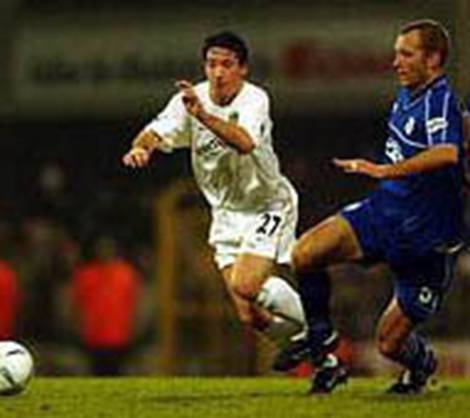 <![endif]>   <![if !vml]>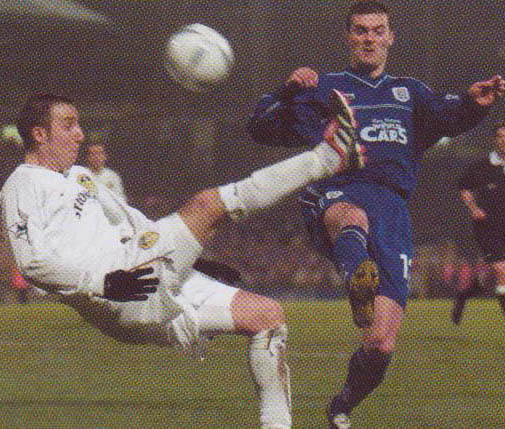 <![endif]>
Robbie Fowler rounds Spencer Prior                                                            Lee Bowyer and Willie Boland fight for possession
<![if !vml]>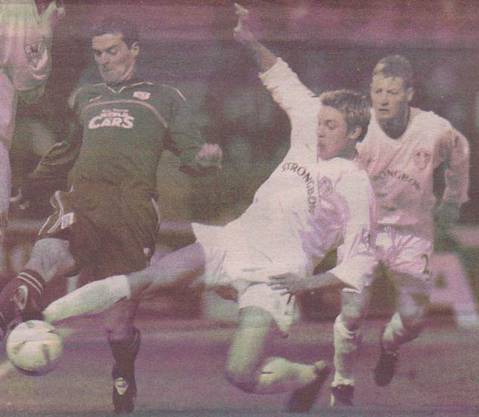 <![endif]> <![if !vml]>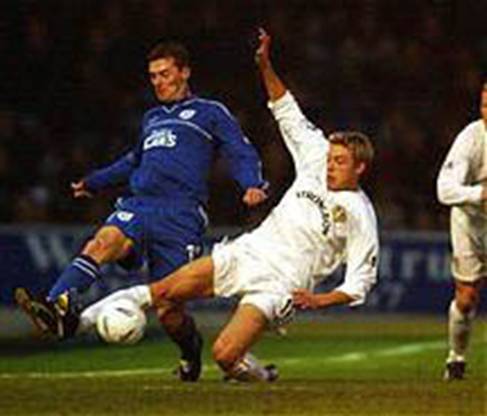 <![endif]>
Alan Smith tackles Willie Boland
<![if !vml]>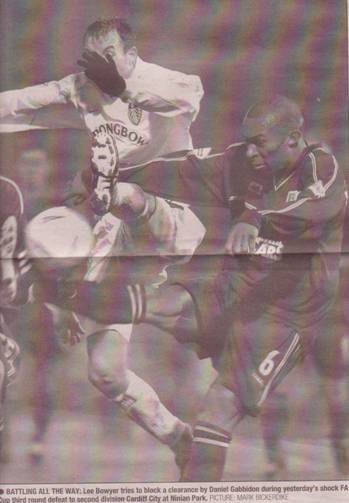 <![endif]> <![if !vml]>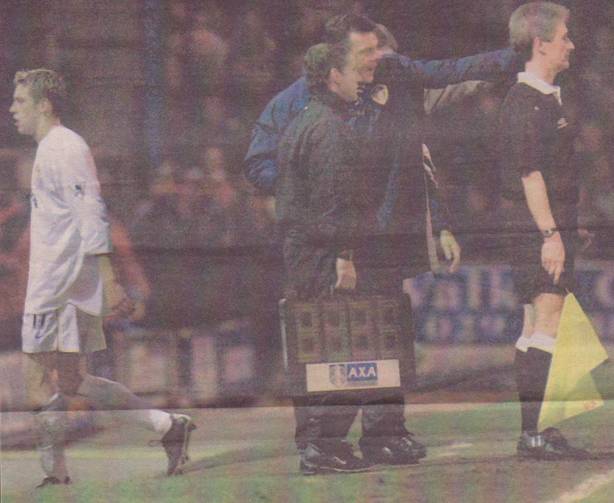 <![endif]> 
                                                                                        David O'Leary confronts the fourth official as Alan Smith goes off
<![if !vml]>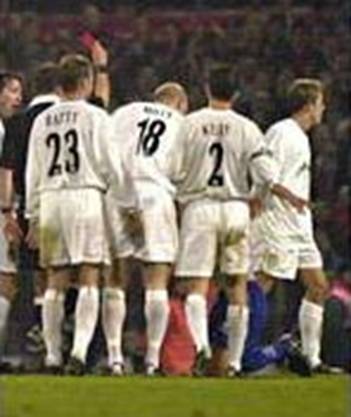 <![endif]>  <![if !vml]>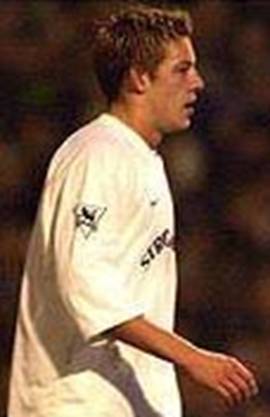 <![endif]>  <![if !vml]>
<![endif]>
Alan Smith is sent off                                                       Alan Smith takes the long walk                  Danny Mills abuses Andy Legg for diving
<![if !vml]>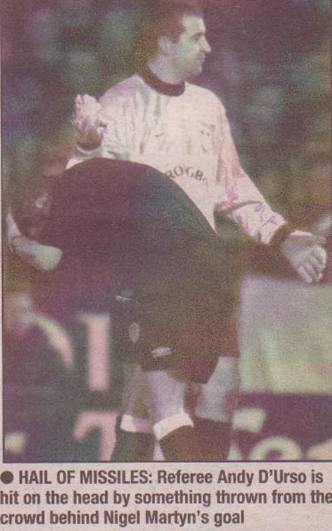 <![endif]>   <![if !vml]>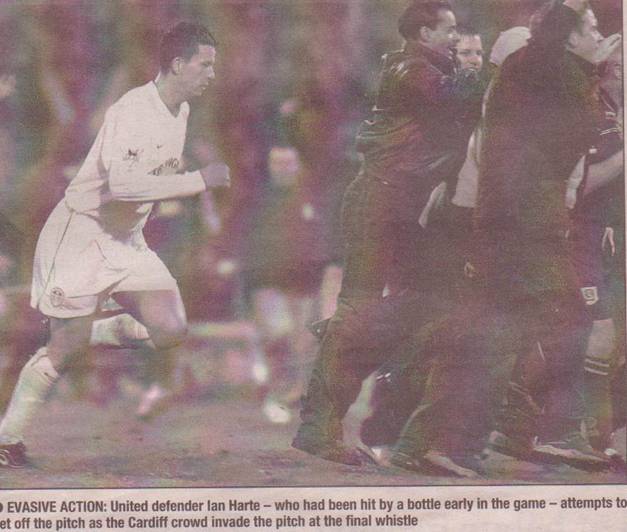 <![endif]>
Players:
<![if !vml]>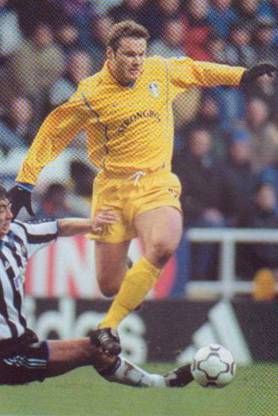 <![endif]>   <![if !vml]>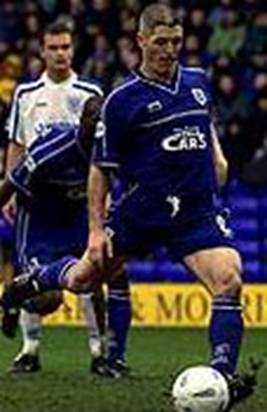 <![endif]>   <![if !vml]>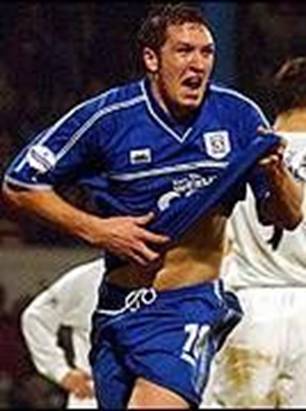 <![endif]> 
Mark Viduka scored for Leeds but goals from Graham Kavanagh and Scott Young gave Cardiff victory                      
<![if !vml]>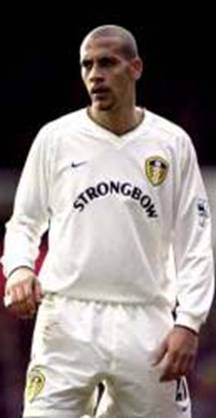 <![endif]>  <![if !vml]>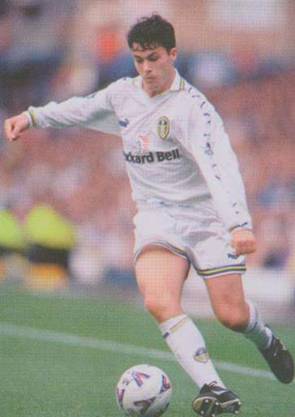 <![endif]>   <![if !vml]>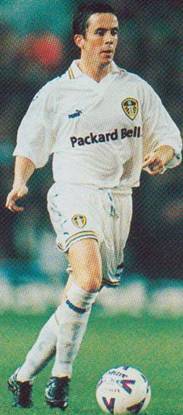 <![endif]>   <![if !vml]>
<![endif]>
A bad tackle ended Rio                  Ian Harte tried an up-and-under                       Gary Kelly made the pass      Robbie Fowler had a low drive saved
 Ferdinand's game                          for the Leeds goal
<![if !vml]>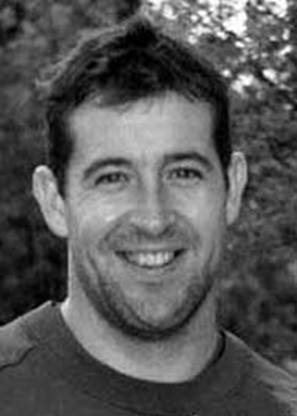 <![endif]> <![if !vml]>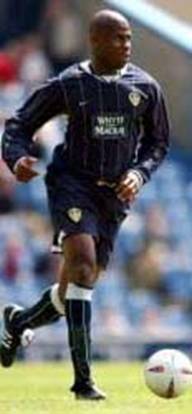 <![endif]> <![if !vml]>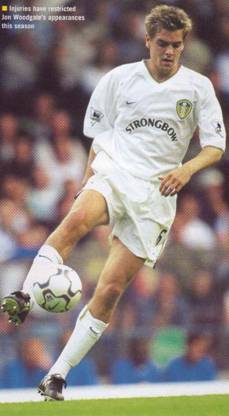 <![endif]> <![if !vml]>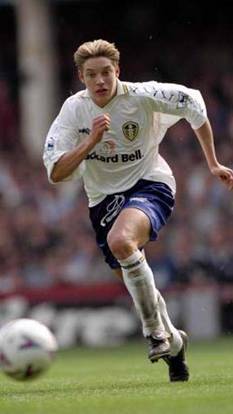 <![endif]>
Nigel Martyn was given little help by              Michael Duberry joined Jonathan Woodgate in central                Alan Smith was sent off
  his wall                                                              defence after Rio Ferdinand was forced off
<![if !vml]>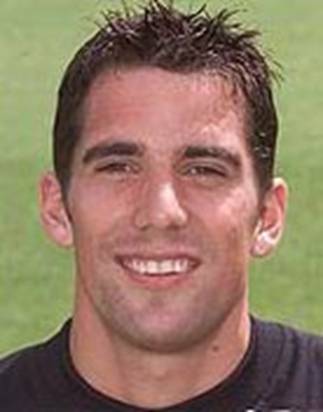 <![endif]>    <![if !vml]>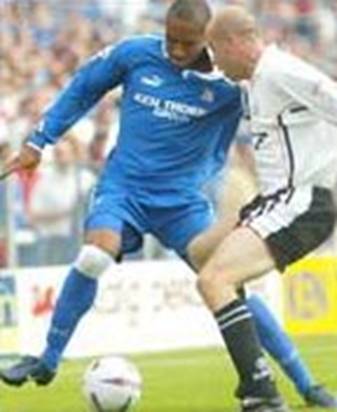 <![endif]> <![if !vml]>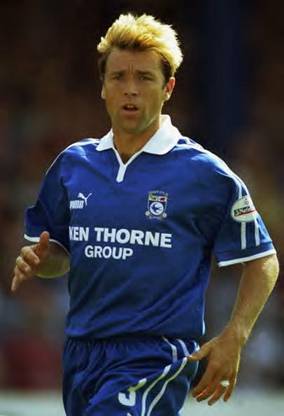 <![endif]>
      Neil Alexander was in the Cardiff goal                Danny Gabbidon and Andy Legg were the Cardiff full-backs
<![if !vml]>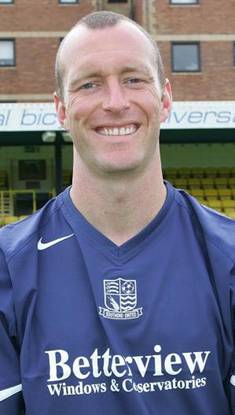 <![endif]> <![if !vml]>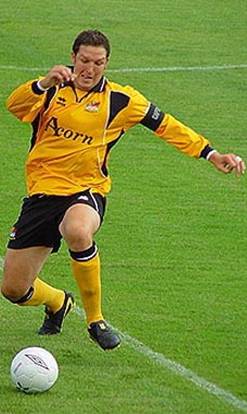 <![endif]>   <![if !vml]>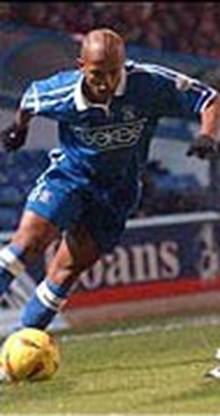 <![endif]> <![if !vml]>
<![endif]>
    Spencer Prior and Scott Young were paired in central defence                   Robert Earnshaw and Gavin Gordon were the strikers
<![if !vml]>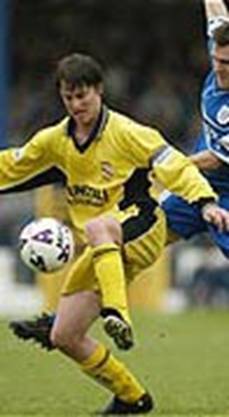 <![endif]> <![if !vml]>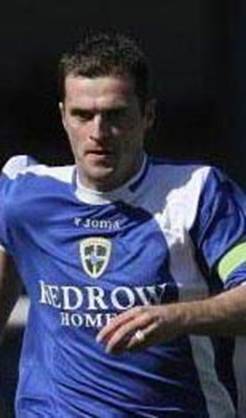 <![endif]> <![if !vml]>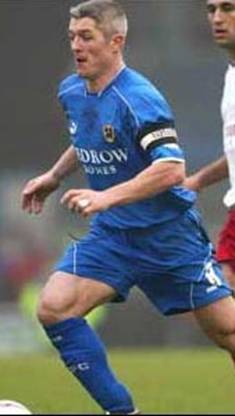 <![endif]> <![if !vml]>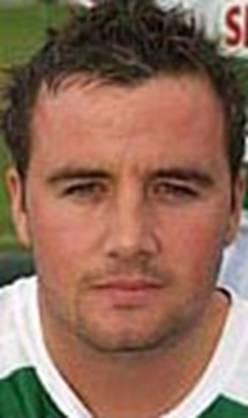 <![endif]>
                             Mark Bonner, Willie Boland, Graham Kavanagh and Paul Bryson were the Cardiff midfield
<![if !vml]>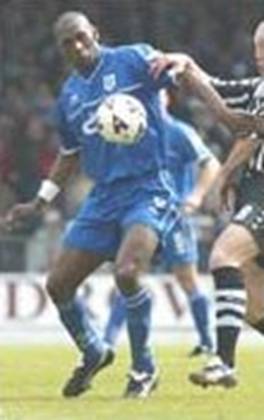 <![endif]>               <![if !vml]>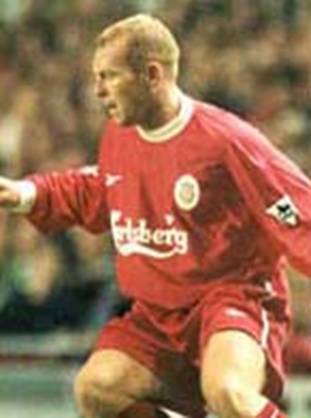 <![endif]>   <![if !vml]>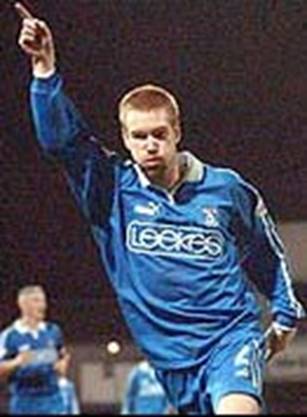 <![endif]> 
Leo Fortune-West was the used substitute                              Leyton Maxwell, and Rhys Weston were unused substitutes
<![if !vml]>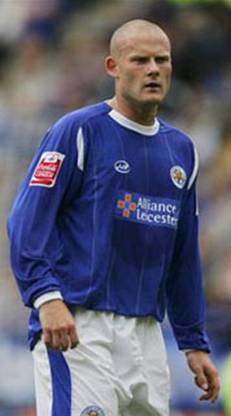 <![endif]>    <![if !vml]>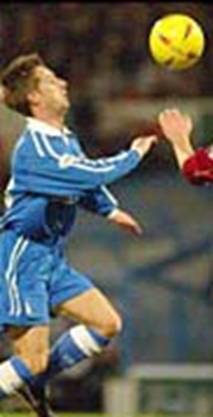 <![endif]>
            as were Josh Low and Jason Bowen