<![if !vml]>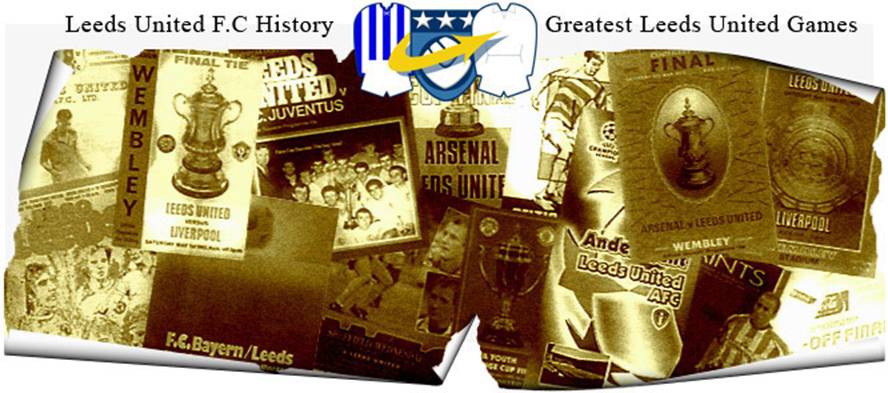 <![endif]>
Date: Wednesday 4th December 1974.
Venue: Elland Road, Leeds.
Competition: First Division.
Score: Leeds United 2 Tottenham Hotspur 1
Scorers: Leeds United: McKenzie, Lorimer (pen). Tottenham Hotspur: Duncan.
Attendance: 25,832.
Teams:
<![if !vml]>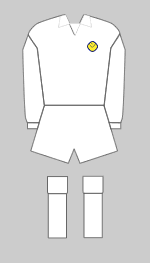 <![endif]> <![if !vml]>

<![endif]>
Leeds United: Stewart; Reaney, Cherry; Bremner, McQueen, Madeley; McKenzie, Clarke, Jordan, Lorimer, Yorath.
<![if !vml]>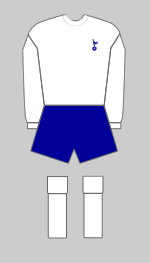 <![endif]><![if !vml]>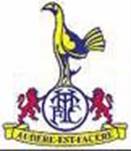 <![endif]>
Tottenham Hotspur: Jennings; Evans, Knowles; Pratt, England, Naylor; Coates, Perryman, Chivers, Peters, Duncan.
Referee: C. Thomas (Treorchy).
Brian Clough had signed Duncan McKenzie from Nottingham Forest and, while Jimmy Armfield was eventually to sell the extrovert striker to Anderlecht for £200,000, McKenzie proved very helpful to the new United manager in the early days of his reign. In the first eighteen games United played following Armfield's appointment, McKenzie scored eleven times as United won ten and drew three matches in that encouraging period. One of those games, in the second month following his appointment was against Tottenham Hotspur, and it was to set up a successful run that season against clubs from the capital.
Armfield found his preparations for the Spurs game severely hampered by a packed treatment room. Goalkeeper David Harvey was ruled out with rib and shoulder injuries suffered in the previous game against Chelsea, While Johnny Giles was out because of a knee injury. Mick Bates was unavailable due to a bout of flu and Terry Cooper was out with Achilles tendon trouble. Striker John O'Hare missed the chance of a recall when he was sent home with a sore throat, but there was slightly better news of two other injury victims, Paul Madeley and Paul Reaney, who had both been under treatment for heel and ankle injuries. Though Armfield admitted neither should have played and that Terry Yorath was another player who played through the pain barrier, they answered the call to duty and played their part in a 2-1 victory.
It was the quicksilver penalty area activities of the mercurial Duncan McKenzie that set United on the road to victory. He was so quick that Spurs defender Terry Naylor twice shrugged in amazement as McKenzie beat him with superb skill. Twenty minutes of the game had gone when striker Allan Clarke, called upon in United's injury crisis to play a midfield role, stepped back to allow McKenzie to strike. Controlling the ball with his back to goal, McKenzie turned swiftly to fire a left foot shot into the net. Pat Jennings, the keeper Billy Bremner rated as the best in the country at the time, got a touch on the ball but was unable to prevent it going in.
Duncan McKenzie continued to trouble the Spurs defence but it wasn't until two minutes into the second half that United put their superiority onto the scoresheet. The goal came from the penalty spot after Martin Chivers had pushed down Gordon McQueen. It was a chance duly converted by Peter Lorimer, who had been recalled to the side after being rested for three games by Armfield. "I left him out because he was in need of a rest and a sharpening up spell and I thought his performance against Spurs was easily his best since I arrived at the club," Armfield said. Certainly the Scottish hot-shot looked fit and fought tigerishly for the ball and generally looked a more dangerous player.
Although John Duncan, recently signed from Dundee for £150,000, pulled a goal back for Tottenham after fifty-five minutes, United held out well for their win. The victory over Spurs was United's third against London opposition since Jimmy Armfield had arrived at Elland Road and they finished 1974-75 season with six victories against London Clubs losing the other two, at West Ham and at White Hart Lane, in the last game of that season.
<![if !vml]>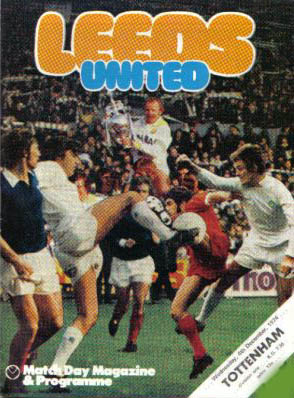 <![endif]>
Jimmy Armfield took Leeds on a good run in which Duncan McKenzie played a big part and scored against Spurs
<![if !vml]>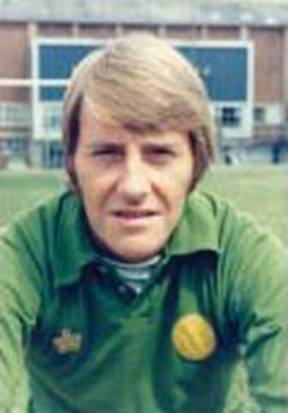 <![endif]> <![if !vml]>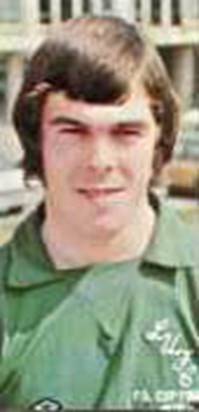 <![endif]>                        <![if !vml]>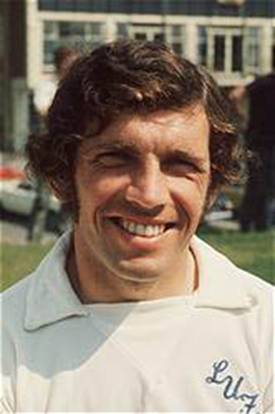 <![endif]> 
David Stewart was in goal after David Harvey was unfit                                                        Johnny Giles had a knee injury           
<![if !vml]>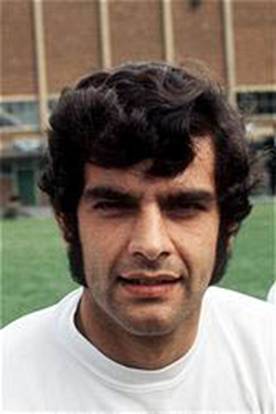 <![endif]>   <![if !vml]>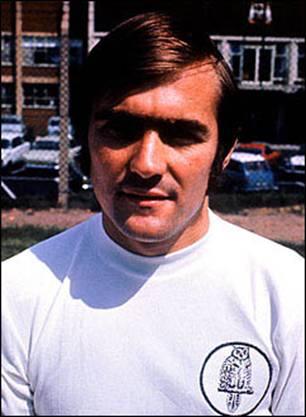 <![endif]>   <![if !vml]>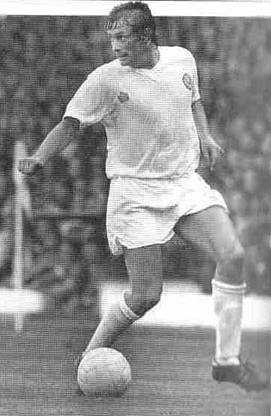 <![endif]>     
Mick Bates had flu                                       Terry Cooper had Achilles tendon problems        John O'Hare missed the game  
<![if !vml]>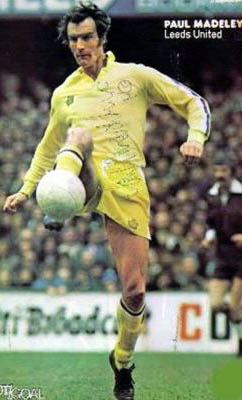 <![endif]>  <![if !vml]>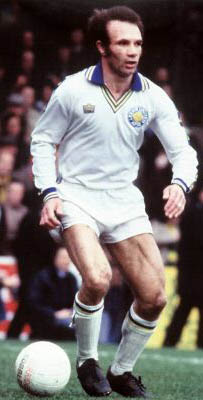 <![endif]>  <![if !vml]>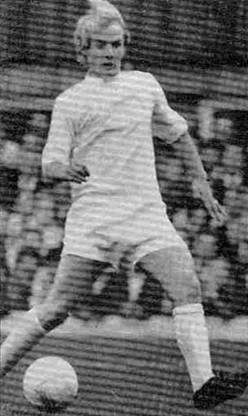 <![endif]>  
Paul Madeley, Paul Reaney and Terry Yorath all had injuries but were forced to play
<![if !vml]>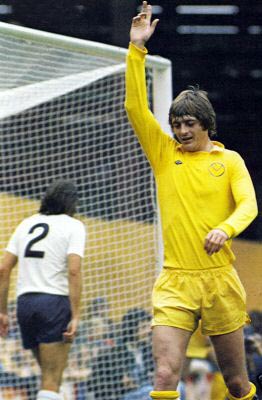 <![endif]>    <![if !vml]>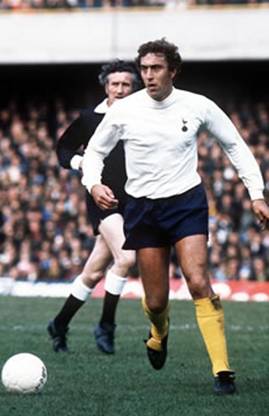 <![endif]> <![if !vml]>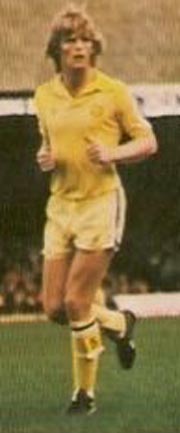 <![endif]>    <![if !vml]>

<![endif]>
Allan Clarke played in midfield                     Martin Chivers fouled Gordon McQueen for a penalty              Peter Lorimer scored from the spot
<![if !vml]>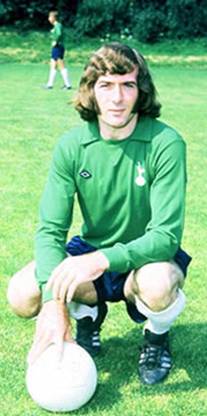 <![endif]>              
 Billy Bremner rated Pat Jennings the best keeper in the land