<![if !vml]>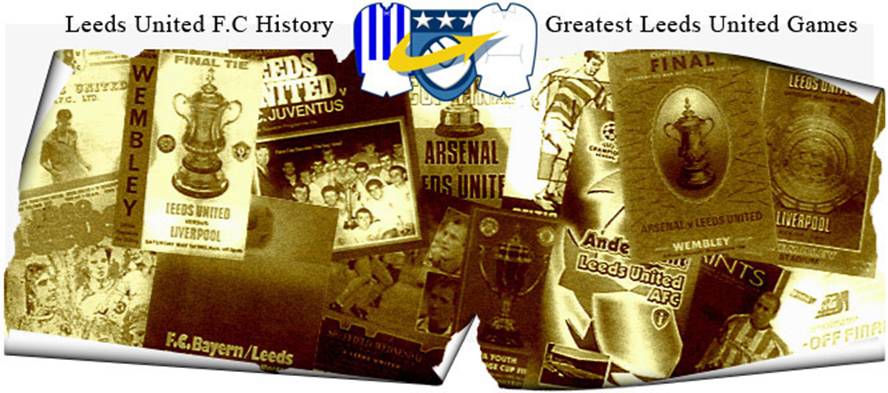 <![endif]>
Date: Wednesday, 4th November 1992.
Venue: Elland Road, Leeds.
Competition: European Cup Second Round Second Leg.
Score: Leeds United 1 Glasgow Rangers 2
Scorers: Leeds United: Cantona. Glasgow Rangers: Hateley, McCoist.
Attendance: 25,118.
Teams:
†<![if !vml]>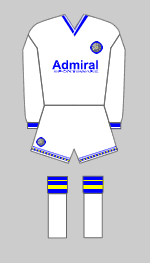 <![endif]><![if !vml]>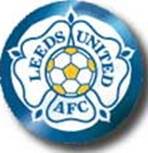 <![endif]>
Leeds United: Lukic; Newsome, Dorigo; Rocastle (Hodge), Fairclough (Wallace), Whyte; Strachan, Cantona, Chapman, McAllister, Speed.
<![if !vml]>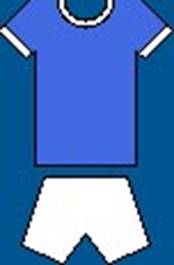 <![endif]>†<![if !vml]>
<![endif]>
Glasgow Rangers: †Goram; McCall, Robertson; Gough, McPherson, Brown; Gordon (Mikhailichenko), Ferguson, McCoist, Hateley, Durrant.
Referee: Alexei Spirin (Russia).
All those English jokes about Scottish goalkeepers didnít raise much of a laugh when United were sent tumbling out of the European Cup by Rangers. An inspired performance by Andy Goram broke Unitedís hearts as the Scottish Champions pulled off a superb smash-and-grab victory at Elland Road to seal a 4-2 aggregate victory. While Leeds had been partially derailed at Ibrox by John Lukicís error, Rangerís No. 1 pulled off a succession of outstanding saves.
United were quite optimistic about pulling back the single goal defecit in the return second leg. That lasted all of three minutes into the return, in front of only 25,118 at Elland Road. In the return leg at Elland Road, as at Ibrox, there was an early goal, but it was Rangers that stunned United. The fans were still settling into their seats when Mark Hateley's wonder goal left United reeling. After Eric Cantona had been denied by a magnificent save by Andy Goram after just two minutes, Mark Hateley caught John Lukic out with a stunning twenty-five yard left-foot strike, as he swivelled acrobatically to connect perfectly with an Ally McCoist knock down from Andy Goram's long clearance in the third minute. It was a hammer blow for United, who were getting little exchange out of Lee Chapmanís aerial duels with Richard Gough and John Brown.
Leeds, who had drafted in David Rocastle for the injured David Batty in only his second start for the club, gradually worked a way round the back of the Rangerís defence, but twice the outstanding Andy Goram denied Eric Cantona and Leeds-born son of ex-United player Any McCall, Stuart, kicked off the line from a Chris Whyte effort from a corner.
Howard Wilkinson said, ďOnce that first goal goes in there is a whole different projection on the game. It made us do everything we didnít want to do. It was like trying to carry a ton weight up the down escalator.Ē His men had to be more gung-ho than they had anticipated and had to take risks to get back in the tie. That left them open to the counter and Rangers exploited it with brilliant effect. After Eric Cantona had lost possession, Mark Hateley created space down the left with a smart dummy and took Ian Durrantís pass in his stride. He delivered the perfect cross for the predatory Ally McCoist to angle a fine header beyond John Lukic from five yards after fifty-nine minutes to seal Unitedís fate.
A quick reply would have given United faint hope, but Rod Wallace's sixty-fifth minute shot was brilliantly turned on to a post by the outstanding Andy Goram. When Cantona did find the target, from Lee Chapman's header, it was too little too late, though Howard Wilkinson was determined to look on the bright side.
<![if !supportLineBreakNewLine]>
<![endif]>
He said: "We gave Rangers as thorough an examination as I think you could give anyone under the circumstances. When a team goes 1-0 up in the leg after having started out 2-1 ahead in the tie, it makes the game go a certain way. I have seen teams concede three or four goals in circumstances like that, but all of our lads kept going and kept playing and we never let Rangers dominate."
United brought on Steve Hodge for David Rocastle and Rod Wallace for Chris Fairclough three minutes after the goal and Rod Wallace saw Andy Goram push his shot against the post.† Although Eric Cantona eighty-fifth minute goal was well deserved, Andy Goram still had time to save from Eric Cantona, Rod Wallace and Gary Speed to ensure the Rangersí victory and it ended 2-1 to the visitors who won 4-2 on aggregate. Mark Hateley was later play for Leeds briefly on loan from QPR several years later.

Howard Wilkinson felt John Lukic should have saved the first goal, though the home keeper made amends when he twice denied Ally McCoist. United, without the injured David Batty, had thirteen shots on target, but Andy Goram had a towering game and when he was finally beaten, the tie was long gone.
<![if !supportLineBreakNewLine]>
<![endif]>
<![if !vml]>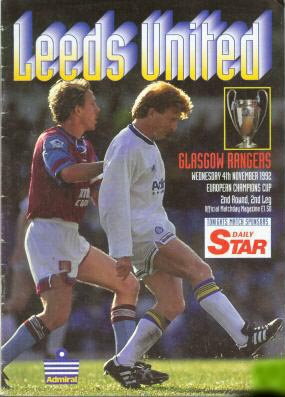 <![endif]>†<![if !vml]>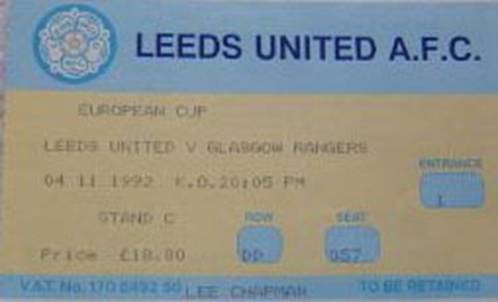 <![endif]>
Match Action:
<![if !vml]>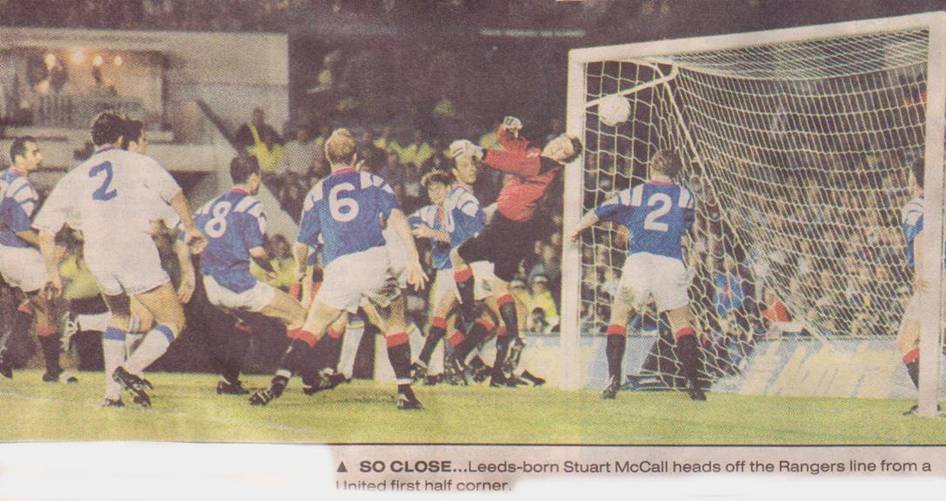 <![endif]>
<![if !vml]>
<![endif]>
<![if !vml]>
<![endif]>†††† <![if !vml]>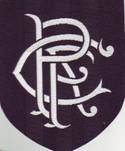 <![endif]>†††††<![if !vml]>
<![endif]>
<![if !vml]>

<![endif]>†<![if !vml]>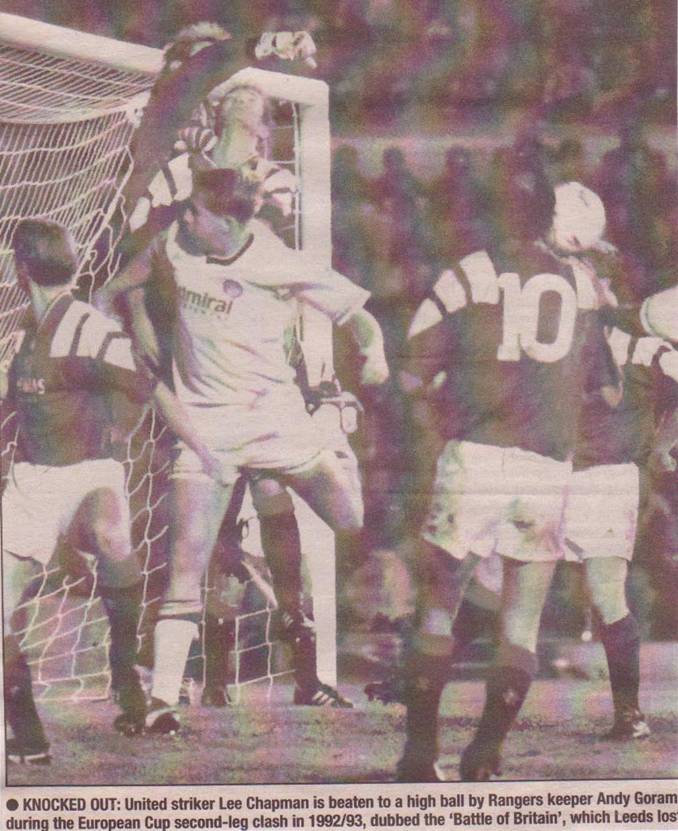 <![endif]>
<![if !vml]>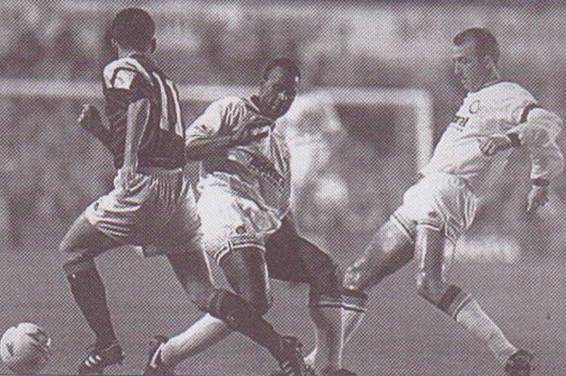 <![endif]>†<![if !vml]>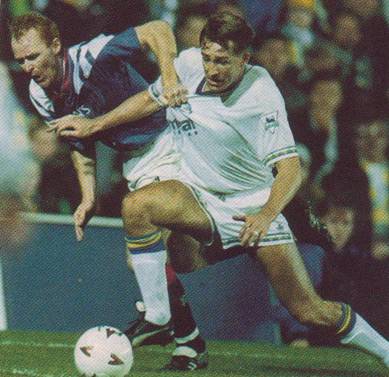 <![endif]>
Ian Durrant gives David Rocastle and Gary McAllister the slip††††††††††††††††††††††††††††††††††††† Lee Chapman is held back by John Brown
Players:
<![if !vml]>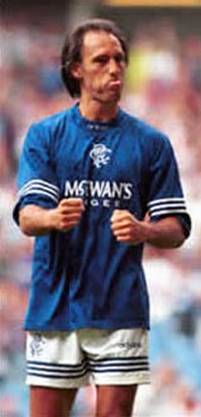 <![endif]>†<![if !vml]>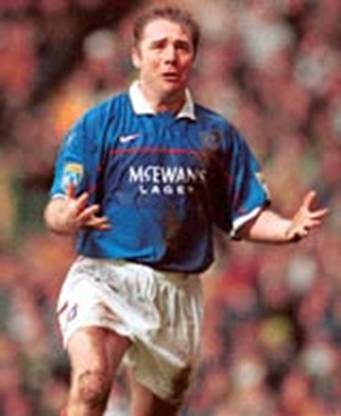 <![endif]>†<![if !vml]>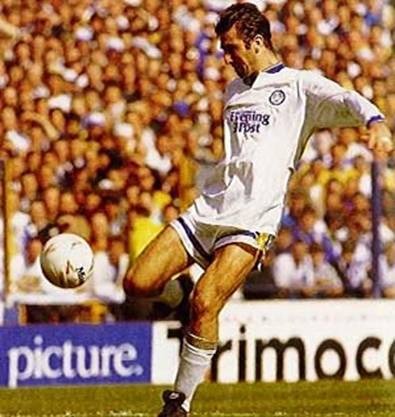 <![endif]>
†††††† Mark Hateley and Ally McCoist scored the Rangers goals††††††††††††††††††††††††††††††††† Eric Cantona got the consolation goal for Leeds
<![if !vml]>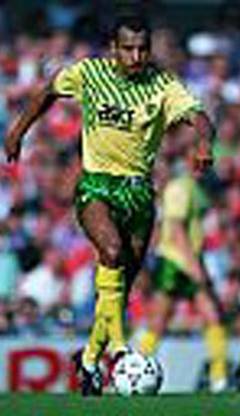 <![endif]>†<![if !vml]>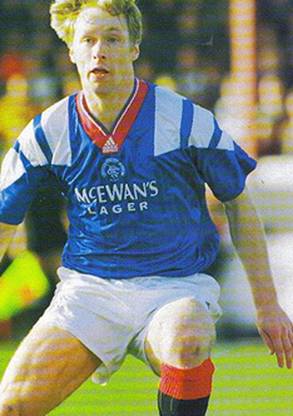 <![endif]>†† <![if !vml]>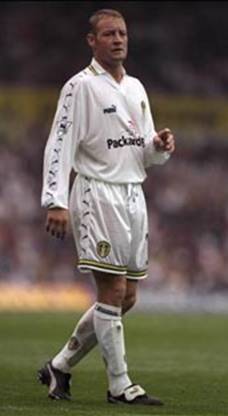 <![endif]>†††††<![if !vml]>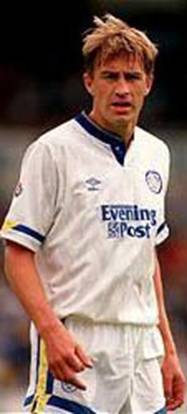 <![endif]>
Dale Gordon started for Rangers†† †††Alexei Mikhailichenko was the substitute† †††††David Batty was absent through injury. †††Lee Chapmanís header
in place of Trevor Steven†††††††††††††††††††††††††††††††††††††††††††††††††††††††††††††††††††† ††††††††††††††††††††††††††††††††††††††††††††††††††††††††††††††††††††††††††††††††††††††††††††††††led to goal
<![if !vml]>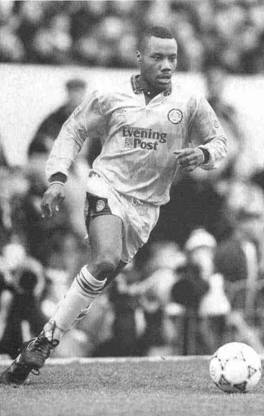 <![endif]>†<![if !vml]>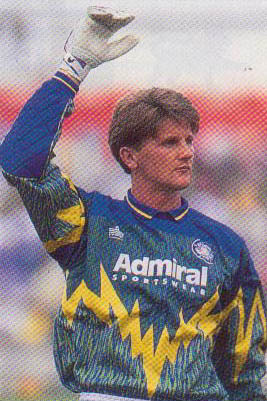 <![endif]>†<![if !vml]>
<![endif]>†<![if !vml]>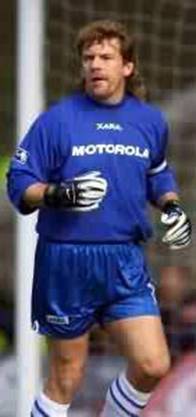 <![endif]>
Rod Wallaceís shot was saved†††††††††††††††† John Lukic at fault for first goal†††††††††††††††† Ian Durrant was on form†††††††††††††† Andy Goram made many
†††††††††† †††††††††††††††††††††††††††††††††††††††††††††††††††††††††but saved others††††††††††††††††††††††††††††††††††††††††† in midfield†††††††††††††††††††††††††††††††††††††† fine saves
††