<![if !vml]>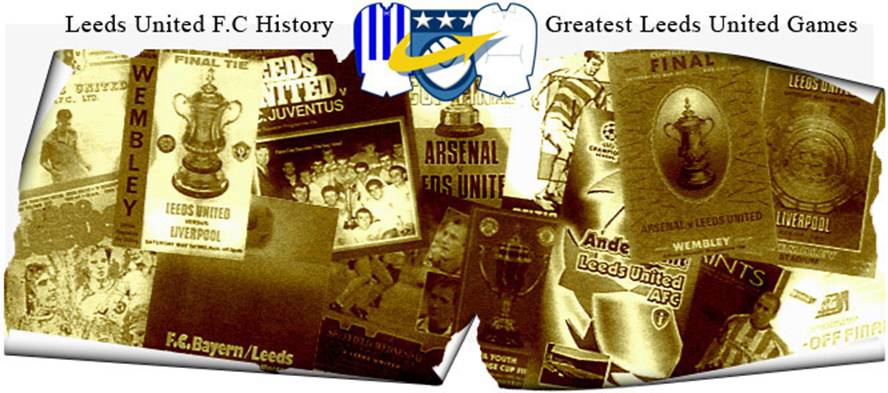 <![endif]>
Date: Monday 4th May 1987.
Venue: Elland Road, Leeds.
Competition: Second Division.
Score: Leeds United 3 West Bromwich Albion 2.
Scorers: Leeds United: Sheridan (pen), Pearson, Ormsby. West Bromwich Albion: Dyson, Burrows.
Attendance: 24,688.
Teams:
<![if !vml]>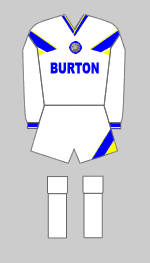 <![endif]><![if !vml]>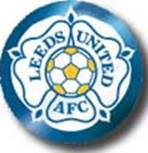 <![endif]>
Leeds United: Day, Aspin, McDonald, Aizlewood, Ashurst, Ormsby, Stiles, Sheridan, Pearson, Baird, Adams. Unused Sub: Edwards.
<![if !vml]>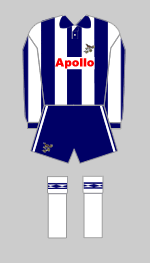 <![endif]><![if !vml]>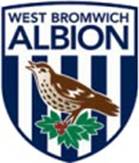 <![endif]>
West Bromwich Albion: Naylor; Dickinson, Burrows; Bennett, Dyson, Singleton; Palmer, Goodman, Robson, Lynex, Anderson.
Referee: A. Robinson (Manchester).
The victory over West Bromwich Albion which completed Leeds United's home fixture list in 1987 was a cause for celebration amongst United fans. A 3-2 win on May 4th secured United's place in the Division Two play-offs and midfielder John Sheridan was carried round the pitch on a lap of honour by a group of supporters.
<![if !supportLineBreakNewLine]>
<![endif]>
Leeds' exile from the First Division had started in 1982, but their hard-fought defeat of a mediocre West Brom side set all minds thinking of a return to the top flight. Billy Bremner's side went on to reach the play-offs final after eliminating Oldham Athletic over two legs with the aid of the away-goals rule, but their challenge was ended by a dramatic tussle with Charlton Athletic, who had been dragged into the contest after finishing fourth from bottom in the top flight. Their two-legged tie ended in stalemate after both clubs won their home fixture 1-0 and United were eventually beaten after extra-time of a replay at St Andrews on 29th May.
<![if !supportLineBreakNewLine]>
<![endif]>
However, the season had provided much entertainment for United's supporters and their victory over West Brom was a fitting end to a home campaign which saw Leeds claim fifteen wins and four draws from twenty-one fixtures. Albion almost ruined the day by threatening to steal a point, but Leeds should have claimed a more convincing victory. A draw would have been a poor reflection on United's impressive display and they were a class above West Brom from the moment John Sheridan broke the deadlock with a penalty on thirteen minutes.
<![if !supportLineBreakNewLine]>
<![endif]>
The midfielder was gifted his fifteenth goal of the season after visiting defender Martin Dickinson was penalised for hand ball and United moved further ahead six minutes before the break when John Pearson pounced on a mistake from keeper Stuart Naylor, who failed to collect Carlton Palmer's back pass. But Albion, who had hit the post through Don Goodman, pulled a goal back when Paul Dyson beat keeper Mervyn Day with a header and it was left to Brendan Ormsby to ensure that David Burrows' eighty-seventh-minute effort came too late to deny Leeds the spoils.
Alternate Report from YEP (Courtesy Mark Ledgard)
John Sheridan was carried shoulder-high by supporters round the Elland Road pitch, Don Revie rang to congratulate Leeds United's Billy Bremner and Leslie Silver. The club chairman, spoke glowingly of the potential of his club. Leeds, with their eighth successive home win, had reached the play-offs for a place in the First Division for the following season and it was as though they had already bridged the five year gap since they last tasted life at the top. "We'll break open the champagne bottles at the appropriate time." Insisted Mr. Silver, "but whatever happens now it's been a marvellous season." Nearly twenty-five thousand had turned up for Leeds' last Second Division game of the campaign, and they would not go until Billy Bremner and the team came out, fifteen minutes after West Bromwich Albion had been beaten, for a lap of honour. "We go into next season with confidence and there is money available to buy, too," said Mr. Silver. But first Leeds had to finish the job and their captain Brendan Ormsby made it clear they feared no one in the knockouts ahead. "Sides who come here are going to be worried about us. We are not bothered who we get." Mark Aizlewood, the hub of the side since his £200,000 arrival, said, "This place will be a sell-out but we are not celebrating yet because the final push starts now."
Freak results on the following Saturday could still have stopped Leeds, but for all practical purposes it was Brendan Ormsby's eightieth minute goal in this game that put Leeds on the brink of the First Division. He did a jig of delight after John Pearson had knocked down Mark Aizlewood's cross to set-up a twenty yard drive and made it 3-1. But there was a scare for Leeds when Albion scored their second goal four minutes from time. That final goal was knocked in from close range by David Burrows. Ten minutes before Brendan Ormsby's goal Paul Dyson had headed in a twice-taken free-kick from Steve Lynex. But together with a last-minute injury to Jack Ashurst, which left him with a broken nose, those goals were the only set-backs of the day for Leeds. The game opened perfectly for Leeds. After a couple of escapes Albion conceded a penalty when former Leeds defender Martin Dickinson handled. "I was protecting my face when Ian Baird drove the ball at close range. The decision was a joke," said Dickinson. John Sheridan smacked in the thirteenth minute penalty and though Steve Lynex and Don Goodman had the chance to equalise, Leeds pushed further ahead in the thirty-ninth minute. Carlton Palmer knocked over a high cross and Albion's goalkeeper Stuart Naylor did well to palm the ball from under his crossbar. But John Pearson was following up and comfortably forced in his first home goal for Leeds.
<![if !vml]>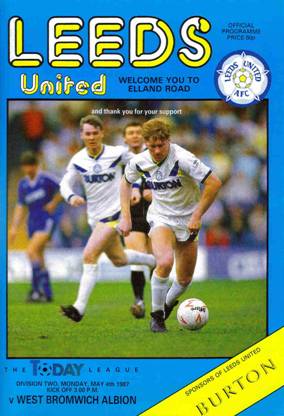 <![endif]> <![if !vml]>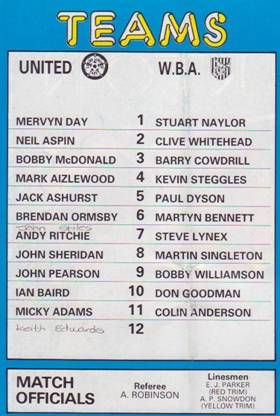 <![endif]>
Match Action:
<![if !vml]>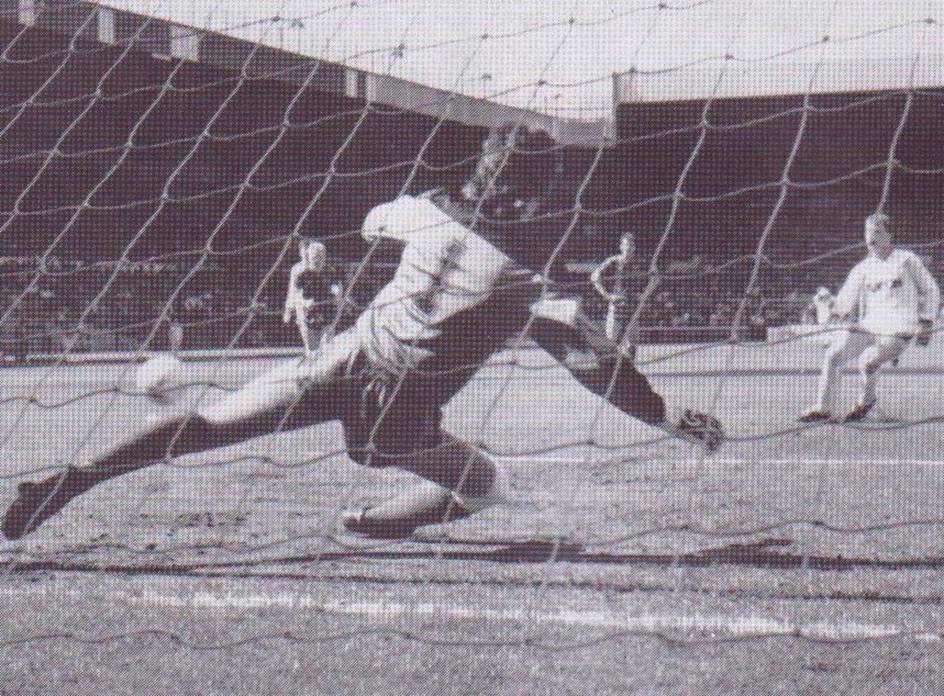 <![endif]> 
John Sheridan opens the scoring from the penalty spot
<![if !vml]>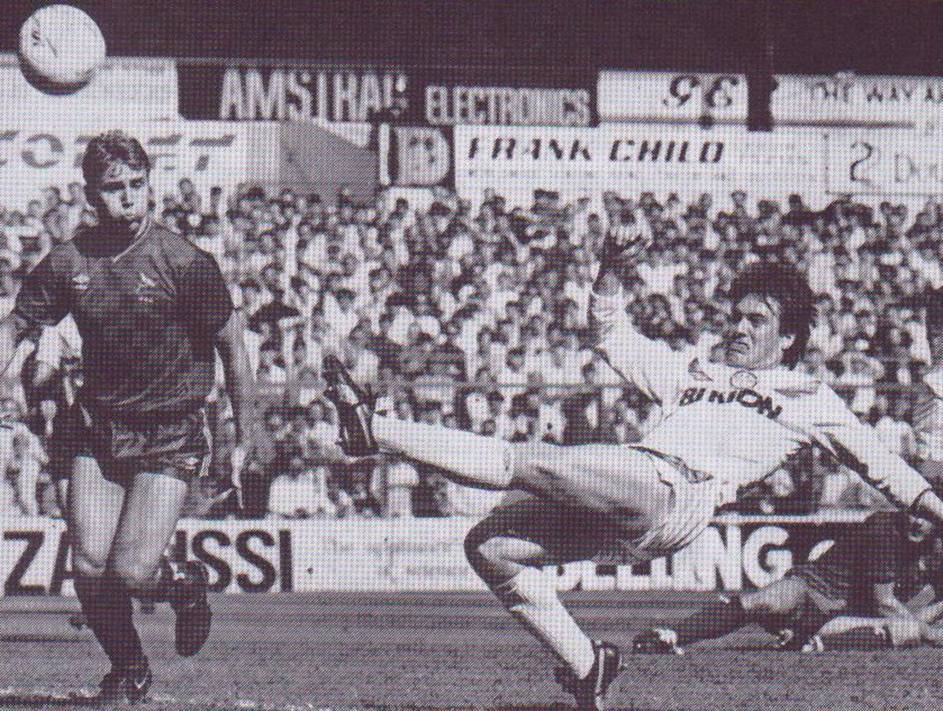 <![endif]>
Micky Adams almost makes it three
<![if !vml]>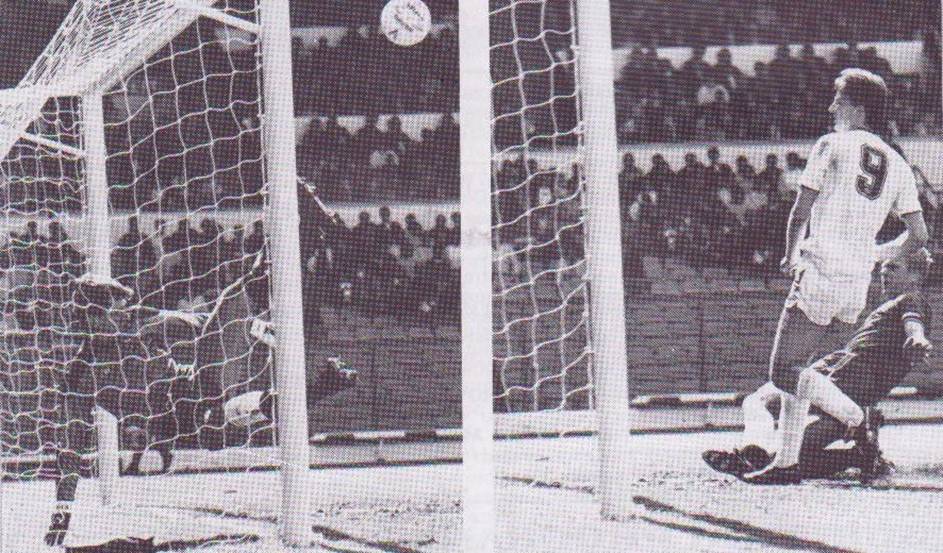 <![endif]>  
The ball rebounds off the cross-bar and John Pearson follows up to make it 2-0
<![if !vml]>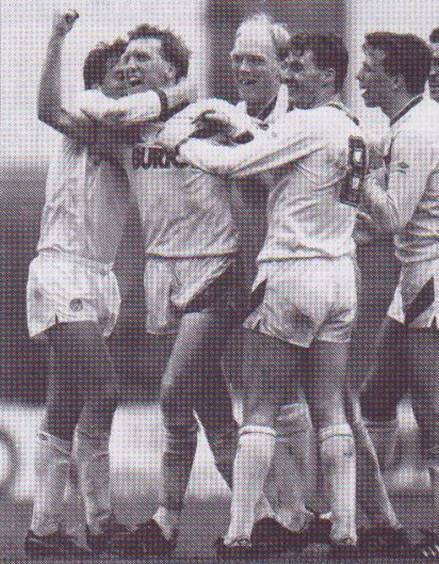 <![endif]>       <![if !vml]>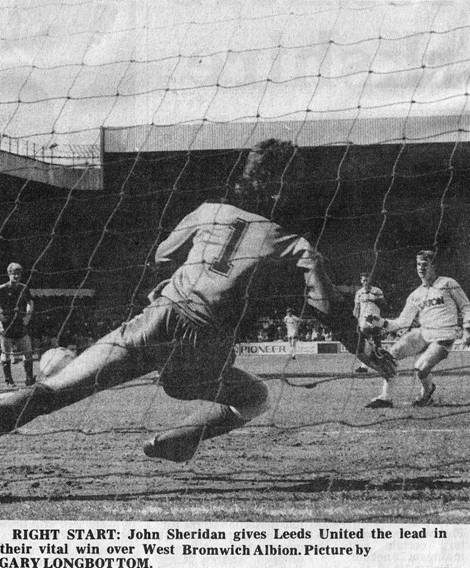 <![endif]>
Brendan Ormsby celebrates scoring Leeds' third goal                      (Three items Courtesy Mark Ledgard)
<![if !vml]>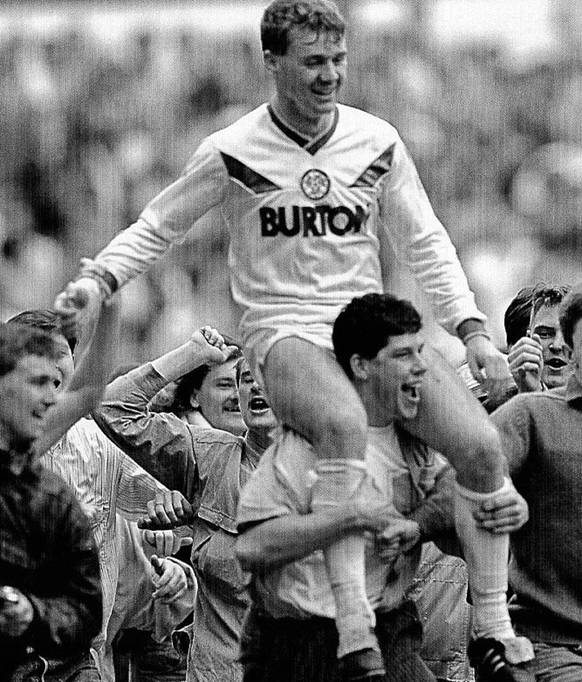 <![endif]>                        <![if !vml]>

<![endif]>
John Sheridan is chaired off by jubilant fans after the final lap of honour                                              Results, Table and remaining fixtures
Teams:
<![if !vml]>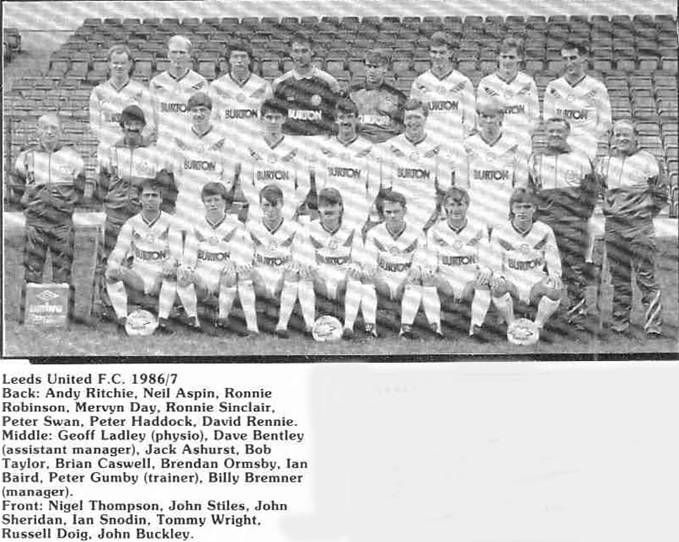 <![endif]>
<![if !vml]>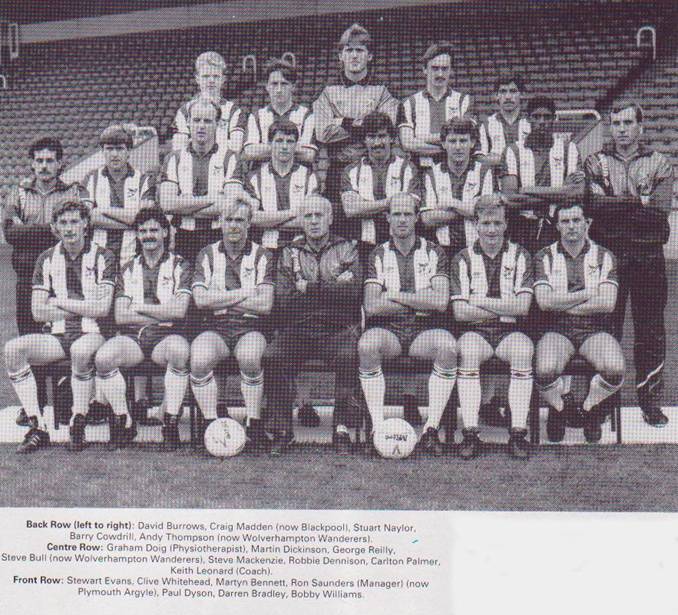 <![endif]>
Players:
<![if !vml]>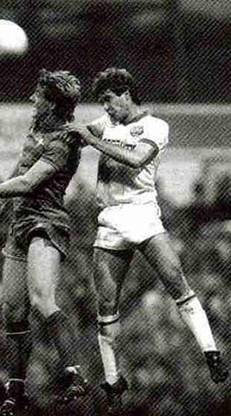 <![endif]> <![if !vml]>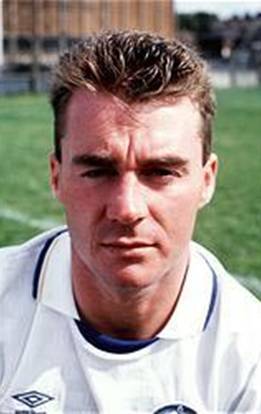 <![endif]> <![if !vml]>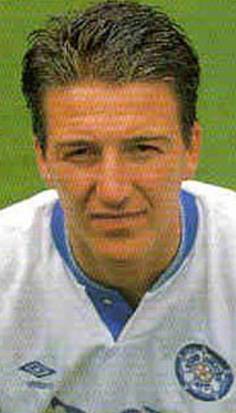 <![endif]> <![if !vml]>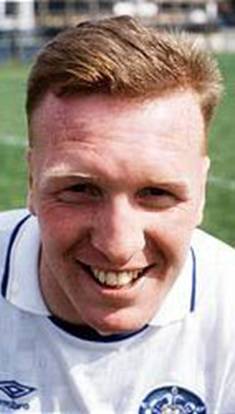 <![endif]> 
Leeds-born Martin Dickinson       It was converted by John Sheridan.     John Pearson and Brendan Ormsby also scored
conceded a penalty to his former team
<![if !vml]>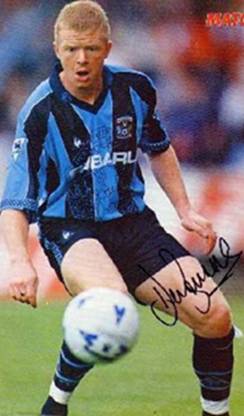 <![endif]> <![if !vml]>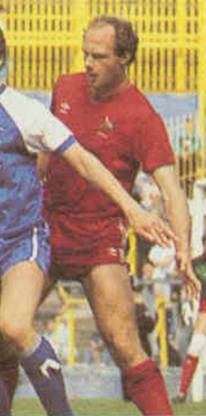 <![endif]>    <![if !vml]>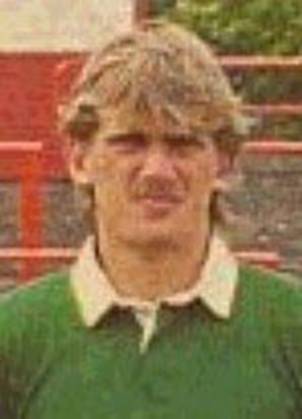 <![endif]> <![if !vml]>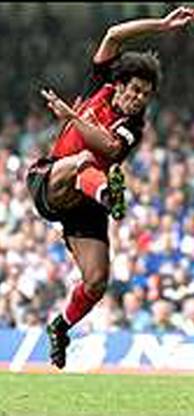 <![endif]> 
David Burrows and Paul Dyson scored the West Bromwich goals.     Keeper Stuart Naylor was born in Wetherby, Don Goodman in Leeds.
<![if !vml]>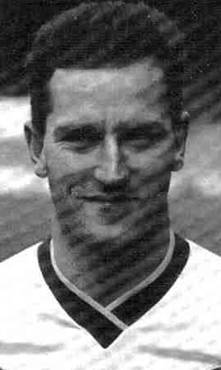 <![endif]> <![if !vml]>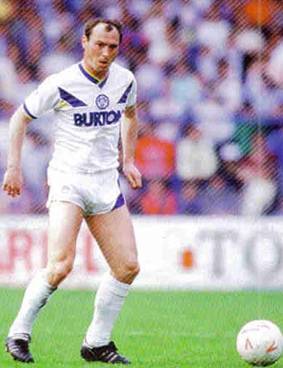 <![endif]> <![if !vml]>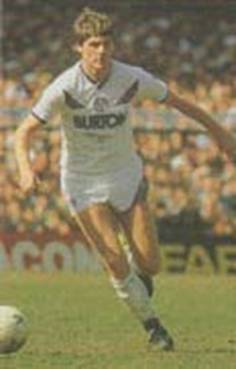 <![endif]> <![if !vml]>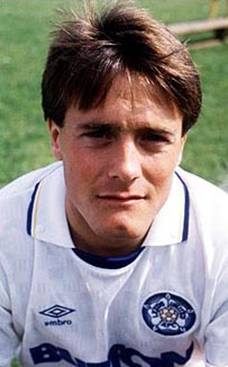 <![endif]>
                                       Mark Aizlewood, Bobby McDonald, Jack Ashurst and Micky Adams were all acquisitions by Billy Bremner.
<![if !vml]>
<![endif]>
Carlton Palmer later played for Leeds