<![if !vml]>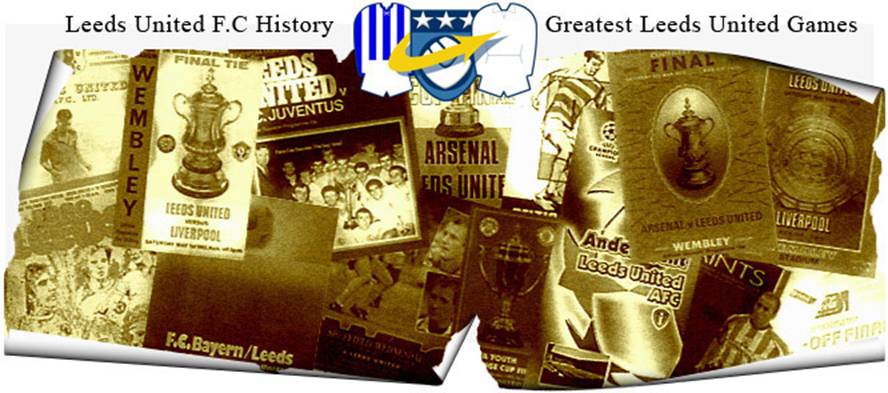 <![endif]>
Date: Saturday, 4th May 1985.
Venue: Plough Lane, Wimbledon.
Competition: Second Division.
Score: Wimbledon 2 Leeds United 2.
Scorers: Wimbledon: Sanchez, Winterburn. Leeds United: Baird (2).
Attendance: 6,638.
Teams:
<![if !vml]>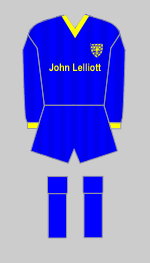 <![endif]><![if !vml]>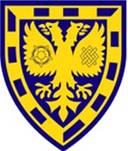 <![endif]>
Wimbledon: Beasant; Kay, Winterburn; Gayle, Smith (Fairweather), Hatter; Evans, Sayer, Hodges, Sanchez, Thorn.
<![if !vml]>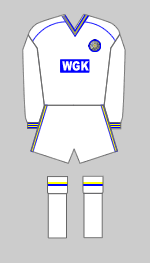 <![endif]><![if !vml]>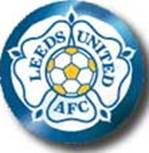 <![endif]>
Leeds United: Day; Irwin, Hamson; Sellars, Linighan, Aspin; Wright, Sheridan, Baird, Lorimer (Ritchie), F. Gray.
Referee: Mr B. Stevens (Gloucester)
Eddie Gray did a fine job in bringing on younger players when he was manager of Leeds United in the 1980's. Two such players were John Sheridan and Scott Sellars. He singled out this skilful duo for special mention after United had battled to a 2-2 draw against Wimbledon at Plough Lane in a Second Division fixture in May 1985. "We have been operating quite successfully in midfield and I have been delighted with the goals we have been scoring from that department through Sheridan and Sellars," he said.
Successful teams can usually count on a fair number of goals from midfield and the progress of these two had been underlined by the fact that both were well ahead of their goal tally for the previous season. Scott Sellars, who scored three goals in twenty-one outings last term already had eight goals to his name in the current season, while John Sheridan's total stood at six, compared to just one in eleven games in the previous campaign, and while neither could add to his total against Wimbledon, they played a key role in the draw.
Scott Sellars twice went close, the first of these efforts proving to be too hot for goalkeeper Dave Beasant to hold and the ball rebounded to Ian Baird, who opened the scoring in the sixteenth minute. His second effort, early in the second half, beat Beasant only for the referee to disallow it because Ian Baird had got himself into an offside position.
United lost their lead in the sixty-third minute when Lawrie Sanchez slid the ball home as Glyn Hodges atoned for his fifty-first minute penalty miss, with a well flighted high centre from the right flank. Mervyn Day, who had distinguished himself with a full-length dive to save the penalty one-handed, was beaten for the second time after seventy-three minutes as the home side went ahead for the first time in the match. Another high ball from the right set up Nigel Winterburn, who headed in at the far post.
United were not to be outdone, however, and the battling Ian Baird showed his never-say-die qualities when he grabbed a seventy-eighth minute equaliser, flicking in a low cross from Tommy Wright, which took his goal tally to five in as many games. Andy Ritchie came into the game for the final fourteen minutes and United went hard after the winner but Baird failed to convert two reasonable chances and they had to settle for a point. That left United fifth on the ladder, fourteen points behind leaders Oxford United, ten adrift from second placed Birmingham City and five behind third-in-the-table Manchester City.
Alternate Report (Courtesy Mark Ledgard)
Leeds looked destined for another season in the Second Division with their promotion life-line apparently denied by Gloucester referee Brian Stevens at Wimbledon. Mr Stevens was at the centre of a controversial penalty incident after twenty-three minutes that could have seen Leeds into a commanding 2-0 lead. Ian Baird had fired their sixteenth minute opener after good approach work by Peter Lorimer and John Sheridan had finished with a Scott Sellars shot charged down. Baird was on to the rebound in a flash drilling in the goal that sent Leeds' massed ranks of supporters roaring with delight. It was howls of despair from the around 3,000fans, however, that greeted Mr Stevens' "no penalty" ruling seven minutes later. Baird forced his way clear and was rounding 'keeper Dave Beasant, when he was blatantly held back. Stevens remained unmoved, with Baird a confused man afterwards. "He told me it was a foul," said the young striker, "but that the 'keeper was trying to play the ball. Work that one out."
While Leeds reckoned they were hard done by, Wimbledon could claim the same ten minutes later. Mervyn Day in the Leeds' goal, lost a high cross and Andy Sayer drilled in a low shot, disallowed by Mr Stevens, who said the 'keeper had been impeded. It was Day who came to Leeds' fiftieth minute rescue with a brilliant full-stretch save at the expense of Glyn Hodges. But it was a low Hodges cross to the far post that saw Lawrie Sanchez stab the Wimbledon equaliser after sixty-three minutes. Ten minutes later Wimbledon were ahead with Nigel Winterburn heading in a cross. But as news of the misfortunes of fellow promotion hopefuls filtered through on the terraces, so the roaring supporters lifted Leeds back into contention. Ian Baird equalised after seventy-eight minutes, tucking in Tommy Wright's low cross and he could have finished with a hat-trick when sent scampering clear again moments later. This time, though, he lacked control and Andy Thorn made a vital tackle. "My first touch let me down," said Baird, "I was trying to make absolutely certain. Promotion looks remote now." Leeds' disappointed manager Eddie Gray gave it similar rating, "Slim," he offered.
<![if !vml]>
<![endif]>
Match Action: (Courtesy Mark Ledgard)
<![if !vml]>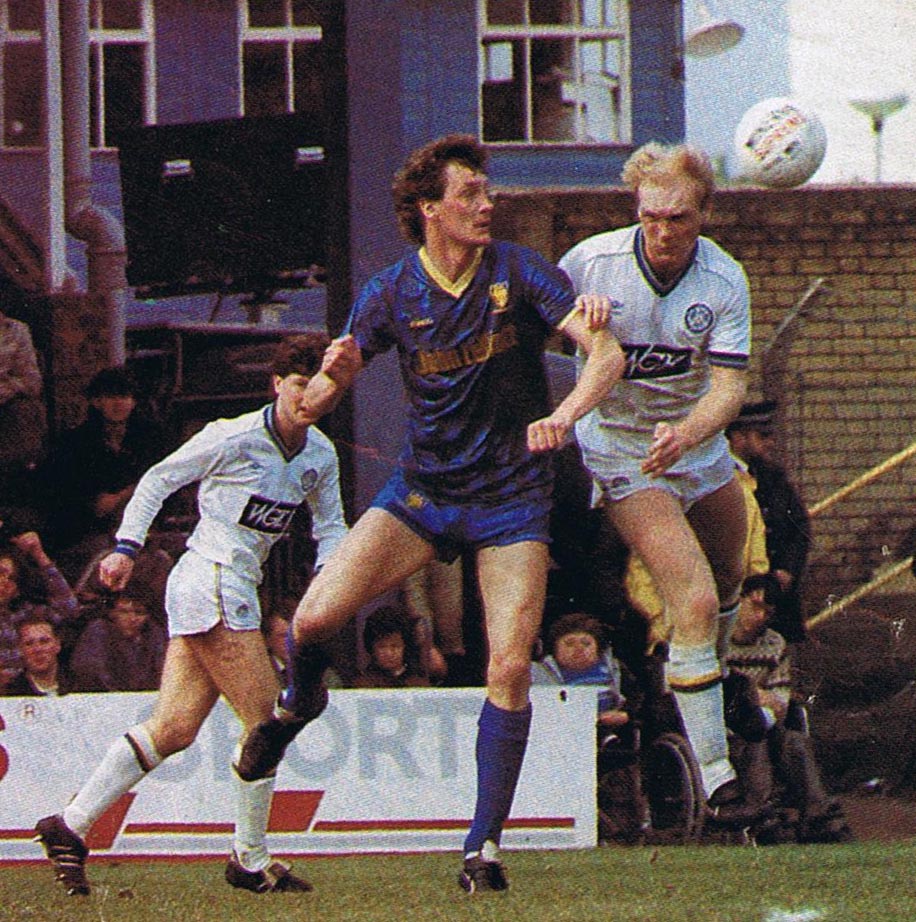 <![endif]>
Neil Aspin giving his all, as usual
<![if !vml]>
<![endif]>         <![if !vml]>
<![endif]>
Teams:
<![if !vml]>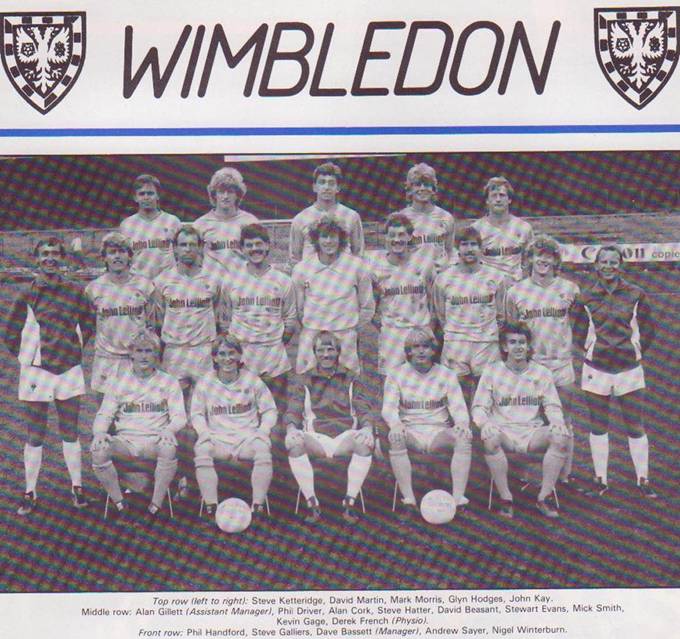 <![endif]>
<![if !vml]>
<![endif]>
Players:
<![if !vml]>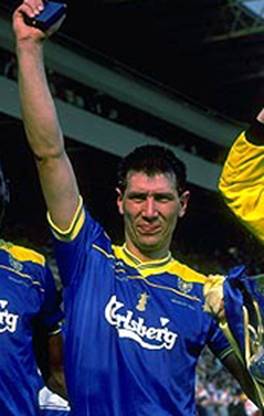 <![endif]> <![if !vml]>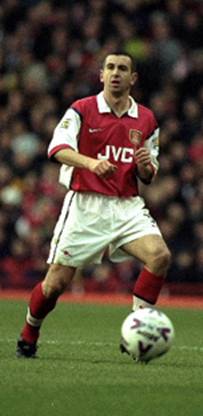 <![endif]>   <![if !vml]>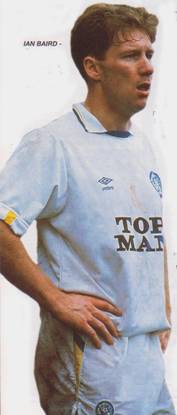 <![endif]>  <![if !vml]>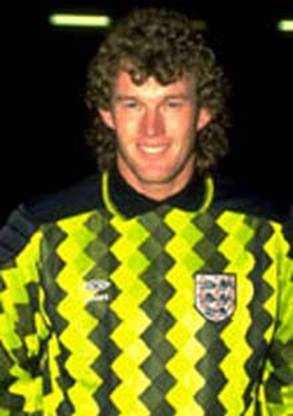 <![endif]>
Lawrie Sanchez and Nigel Winterburn scored for Wimbledon                     Ian Baird scored twice for Leeds, one from a Dave Beasant fumble,
                                                                                                                         off-side robbed him of third
<![if !vml]>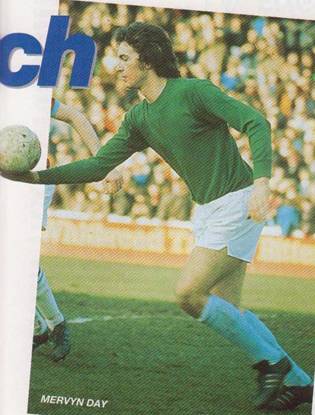 <![endif]>   <![if !vml]>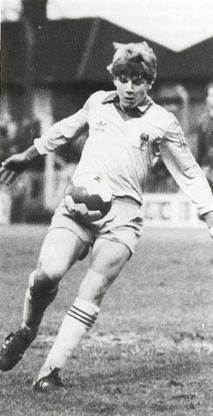 <![endif]>              <![if !vml]>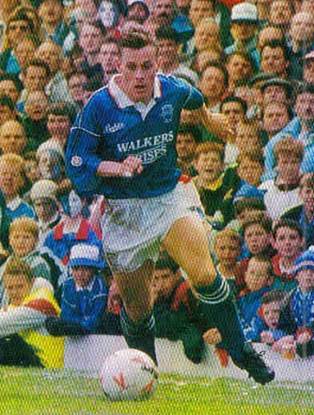 <![endif]>
                 Mervyn Day brilliantly saved a Glyn Hodges penalty                                               Tommy Wright crossed for United's second
<![if !vml]>
<![endif]> <![if !vml]>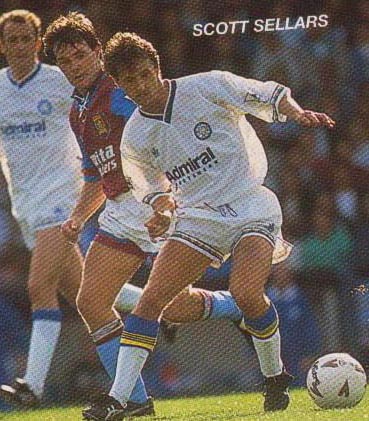 <![endif]> <![if !vml]>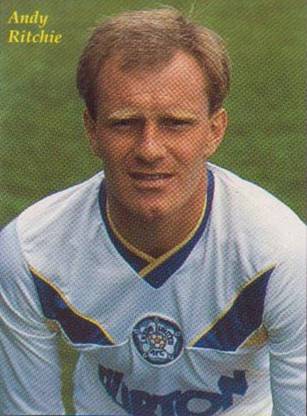 <![endif]>
John Sheridan and Scott Sellars were providing goals from midfield                                                      Andy Ritchie added punch as a substitute