<![if !vml]>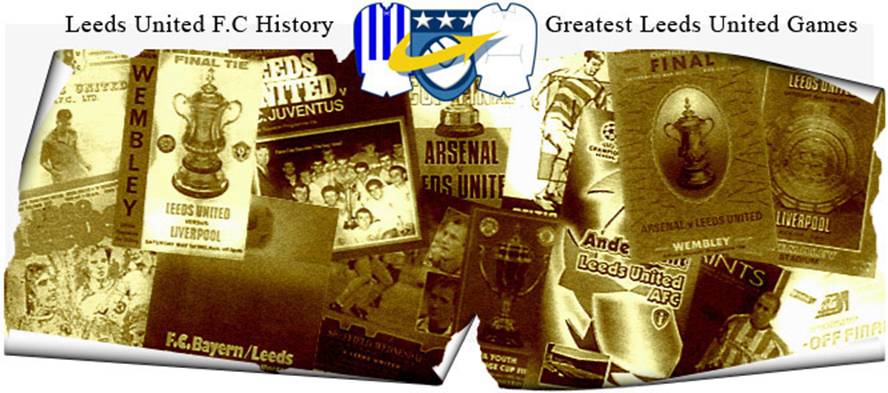 <![endif]>
Date: Wednesday, 4th April 2001.
Venue: Elland Road, Leeds.
Competition: ECL Quarter-Final, First Leg.
Score: Leeds United 3 Deportivo La Coruna 0
Scorers: Leeds United: Harte, Smith, Ferdinand. Deportivo La Coruna: Nil.
Attendance: 35,508.††††††††††††††††††††††††††††††††††††††††††††††††††††††††††††††††††††††††††††††††††††††††††††††††††
Teams:
<![if !vml]>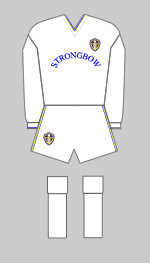 <![endif]><![if !vml]>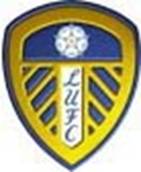 <![endif]>
Leeds United: Martyn, Mills, Harte, Ferdinand, Matteo, Dacourt, Batty, Bowyer, Kewell (Wilcox), Smith, Viduka. Unused Subs: Kelly, Bakke, Burns, Maybury, Robinson.
<![if !vml]>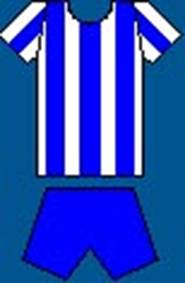 <![endif]><![if !vml]>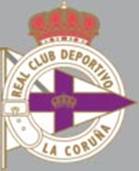 <![endif]>
Deportivo La Coruna: Molina, Scaloni (Valeron), Romero, Naybet, Pablo, Cesar, Javier (Tristan), Costa, Duscher (Pandiani), Dias, Makaay. Unused Subs: Capdevila, Victor, Fernando, Songoío.
Referee: Gilles Veissiere (France).
Before United took on Liverpool at Anfield there were a few other matters to settle. There was a little matter of an ECL quarter-final, which saw the first leg at Elland Road. The Deportivo Coach had said how pleased he was to have drawn the weakest team in the competition. He was made to eat his words in no uncertain fashion as the crowd chanted ď3-0 to the weakest teamĒ as United turned on an awesome display. All the goals came from set pieces but such was Unitedís dominance that it was a surprise it was only 3-0. An Ian Harte special with a free-kick from twenty-five yards gave United a slender half-time lead, but the Deportivo goal had lead a charmed life. Harry Kewell laid back a corner to Ian Harte whose perfect cross was headed home by Alan Smith. In the sixty-seventh minute United got their deserved three goal cushion as an Ian Harte corner was headed home by Rio Ferdinand for his first goal for the club and the icing on the cake for his faultless performance on the night.
United almost certainly put a semi-final place beyond a side that had been rapidly building a big reputation in Europe, but who on the night put up a miserable performance. Rather than Spanish Champions they were a group of impostors who were not fit to be on the same football pitch as United. This was due to Unitedís rumbustious performance and Deportivoís total underestimation of Unitedís skill and ability, and consequently they were lucky to get away with a 3-0 defeat when their lack of application deserved more. However, the three goal cushion without the concession of an away goal should have been enough to see such accomplished away performers as Leeds a clear passage to the semi-finals and if Deportivo had thought they could keep the lid on the Leeds strike force and sneak an away goal they very sadly miscalculated.
There had been a buzz of excitement that had swept round the ground as kick-off approached and when Dominic Matteo miss-headed a defensive header to give Djalminha a shooting chance they were relieved when he dallied too long and the chance disappeared. United then took up the attack and Ian Harte got in a bobbling shot that Francisco Molina collected after difficulty. A delightfully weighted long ball from Ian Harte found Lee Bowyer on the edge of the box and his shot was saved by Molina to prevent what would have been a classic goal. Then Harry Kewell produced some magic on the left turning first Romero and then Manuel Pablo inside out with an array of twists and turns before crashing a shot narrowly wide from an acute angle.
Alan Smith was upended by Emerson but Ian Harteís twenty-five yard free-kick was cleared without too much fuss, but United were clearly on top and calling the tune. Emerson was booked for another foul, this time on Olivier Dacourt and then Cesar hacked down Alan Smith on the edge of the box after twenty-six minutes to give an inviting chance to Ian Harte, who stepped up for the free-kick to send in a thunderous shot which left Francisco Molina only able to watch as it cannoned off the underside of the crossbar and into the net. Mark Vidukaís glancing header played in Alan Smith, but with his back to goal he couldnít turn quick enough and his shot was weak and did not trouble Molina. A rasping long range volley from David Batty produced another spectacular from Molina who was now getting very over-worked and was under more pressure ten minutes before half-time as Danny Mills forced a corner. A one goal interval lead was the least the adventurous Leeds deserved in a one-sided game in which Nigel Martyn had not had a shot to save.
United doubled their lead in the fifty-first minute when Harry Kewell played the ball down the left to Ian Harte, who in turn crossed for Alan Smith to head home powerfully from point-blank range. Seven minutes later Ian Harte went close to repeating his earlier free-kick and Francisco Molina would have been relieved to see it pass inches wide of his near post. The sixty-seventh minute brought ecstasy for United as they sailed into a three goal lead. Francisco Molina again flapped at an Ian Harte corner but a defenderís touch only helped it onto Rio Ferdinandís head at the back post, and it thundered into the net for his first goal for United. Ferdinand was having a great game and he was back at the other end performing retrieval work in his own six yard box and then eight minutes from time he nipped in to rob substitute Tristan, who was in the act of shooting. Good late saves by Nigel Martyn from substitutes Tristan and Walter Pandiani ensured a clean sheet that would be so valuable for Unitedís trip to Spain.
"The best yet!" That was how David O'Leary described Leeds United's 3-0 first leg victory over Deportivo La Coruna in the Champions League quarter-final at Elland Road. Not a bad description by any means. United were great and the victory over an undoubtedly talented Deportivo side was something special and made a lot of people, in addition to United fans, sit up and take note of O'Leary's side. The United manager's plan was first and foremost not to allow Deportivo an 'away' goal to take back to Spain, so to achieve that and knock in three goals as well was particularly rewarding and, in view of some derogatory pre-match comments from Deportivo midfielder Victor, extremely satisfying.
Victor had apparently claimed before the game that of the teams still left in the competition, United were the one the others would prefer to play, meaning they were the weakest left in the contest. United, however, refused to be drawn into a war of words, O'Leary saying that Victor was entitled to his opinion. "I would say we are the smallest club of those left in, but so what?" the United boss said.
In addition to United and Deportivo, the other clubs still in at this stage were Bayern Munich (who would have been O'Leary's preference for a quarter-final tie) Manchester United, Real Madrid, Valencia, Arsenal and Galatasary. Rio Ferdinand also refused to be drawn too deeply into the pre-match debate, but said: "Results speak more than people speak. We've had this sort of thing a lot in this competition, especially against Anderlecht, and it serves to bring the lads closer together. It makes us all the more determined," he said, then added: "When you consider no-one gave us a chance in the group stages, being in the last eight is like a victory on its own. Anything else we achieve is a bonus."
United did most of their talking on the pitch with a five-star performance that produced three goals and gave the Elland Road faithful the opportunity to taunt the opposition with chants of 'Three-nil to the weakest team.'
United were certainly up for this challenge and they went at Deportivo powerfully but it was the twenty-sixth minute before United took the lead with one of Ian Harte's specialist free-kicks. The Irish international beat the keeper with a fierce shot that sped into the goal off the underside of the crossbar. Alan Smith increased United's lead in the fifty-first minute when, following a corner, he directed a powerful header from Ian Harte's cross into the net. It really was becoming one of those glorious European nights at Elland Road. It became even more so, quarter of an hour later, when Rio Ferdinand set the seal on a rewarding night's work when he thundered in a header for his first goal for the club.
Although elated by such a commanding first leg lead, O'Leary, mindful of Deportivo's attacking ability, especially at home, preached caution. "It was our best yet," the United boss said of the result. "But I have seen three-goal advantages wiped out before and we know Deportivo can score goals at home," he added.
As things turned out, O'Leary's caution was not misplaced. When I travelled to Spain for the return leg and chatted with fans of the Spanish champions none seemed perturbed. In fact, they were convinced their side would overturn the 3-0 deficit - and they almost did. Deportivo put on an attacking display that was, quite frankly, awesome. They were two goals up in no time and United were hanging on by the skin of their teeth for far too long. But hang on they did.
<![if !vml]>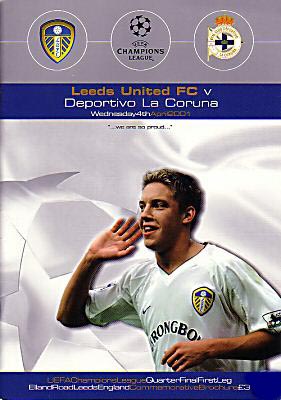 <![endif]>†<![if !vml]>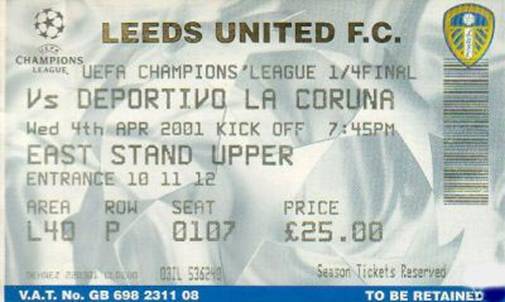 <![endif]>
Match Action:
<![if !vml]>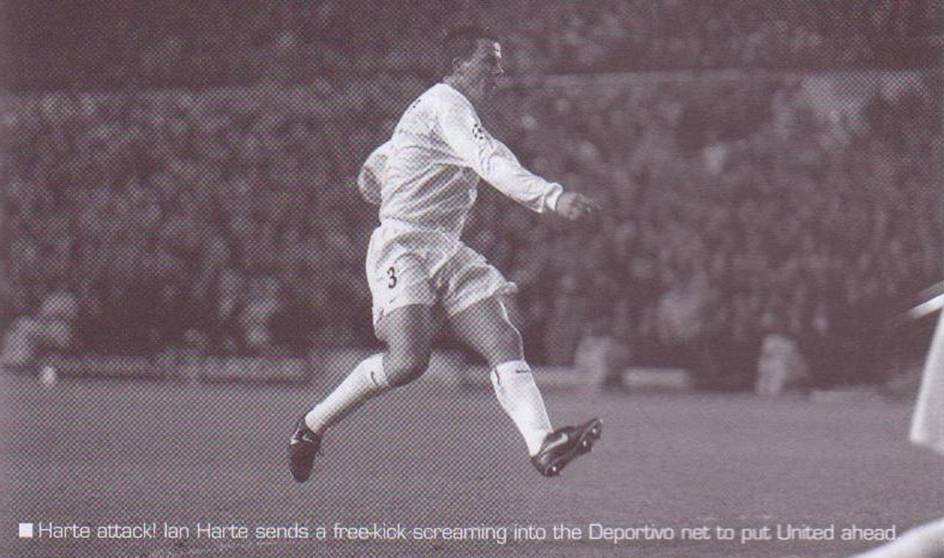 <![endif]>†
†††††††††††††††††††††††††††††††††††††††††††††††††††††††††††††††††††††††††††††††††††††††††††††††††††††††††††††††††††††††††††††††††††††††††††††††††††††††††††
<![if !vml]>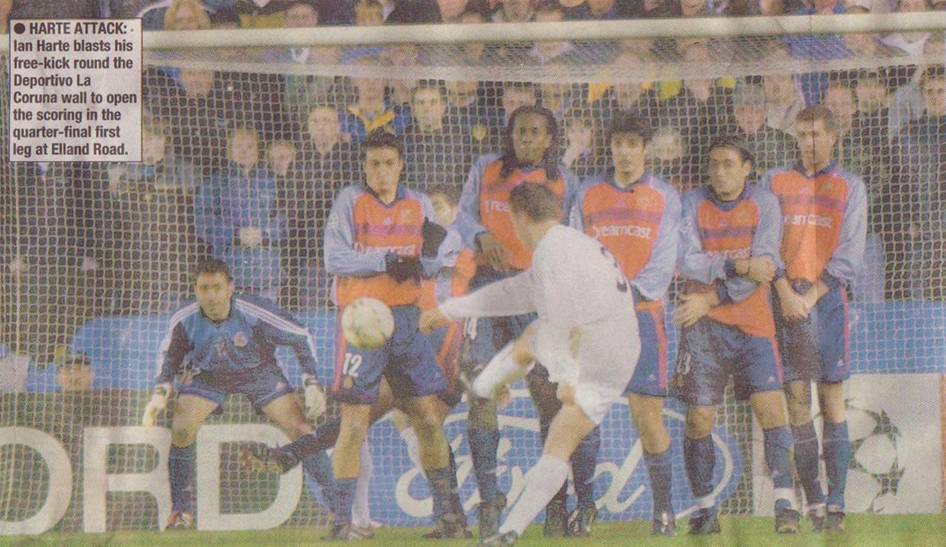 <![endif]>†
<![if !vml]>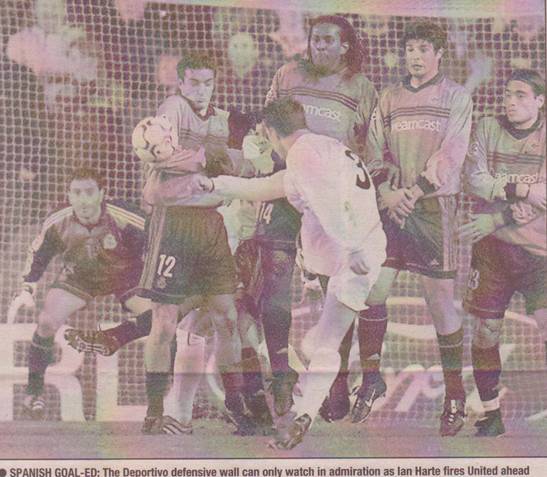 <![endif]>† <![if !vml]>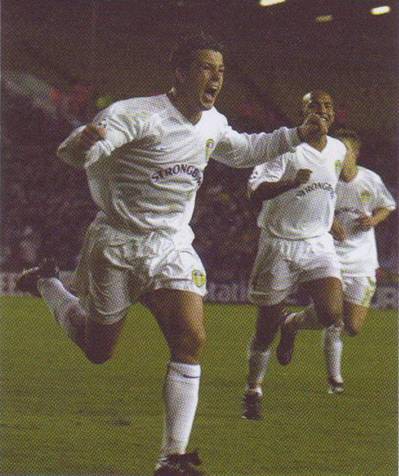 <![endif]>
††††††††††††††††††††††††††††††††† †††††††††††††††††††††††††††††††††††††††††††††††††††††††††††††††††††††††††††††††††††††††††††††††††††††††††Ian Harte celebrates his goal
<![if !vml]>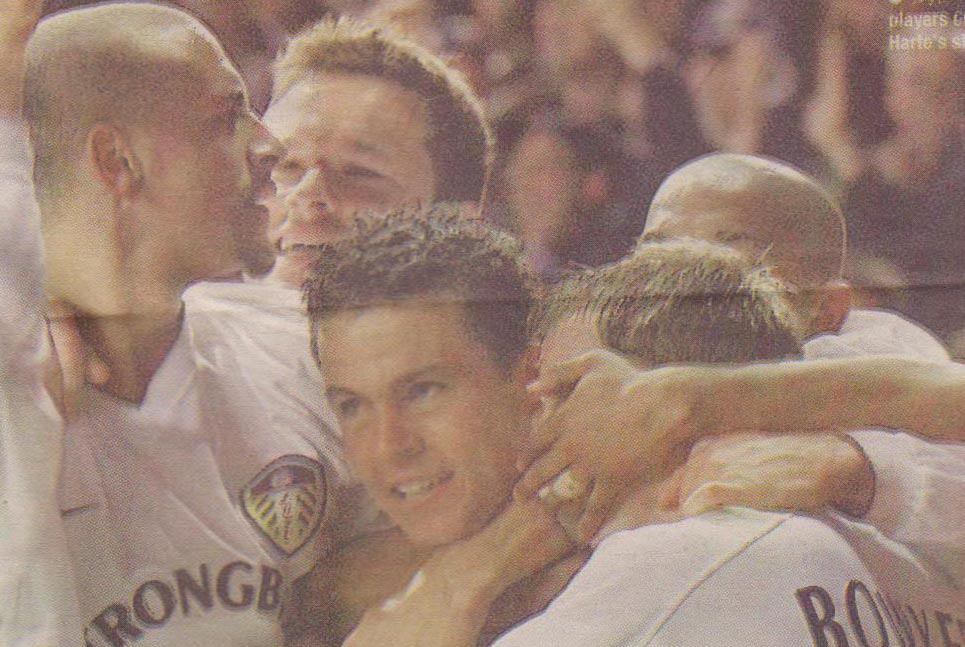 <![endif]>
Ian Harte is mobbed by Rio Ferdinand, Mark Viduka, Olivier Dacourt and Lee Bowyer after scoring
†
<![if !vml]>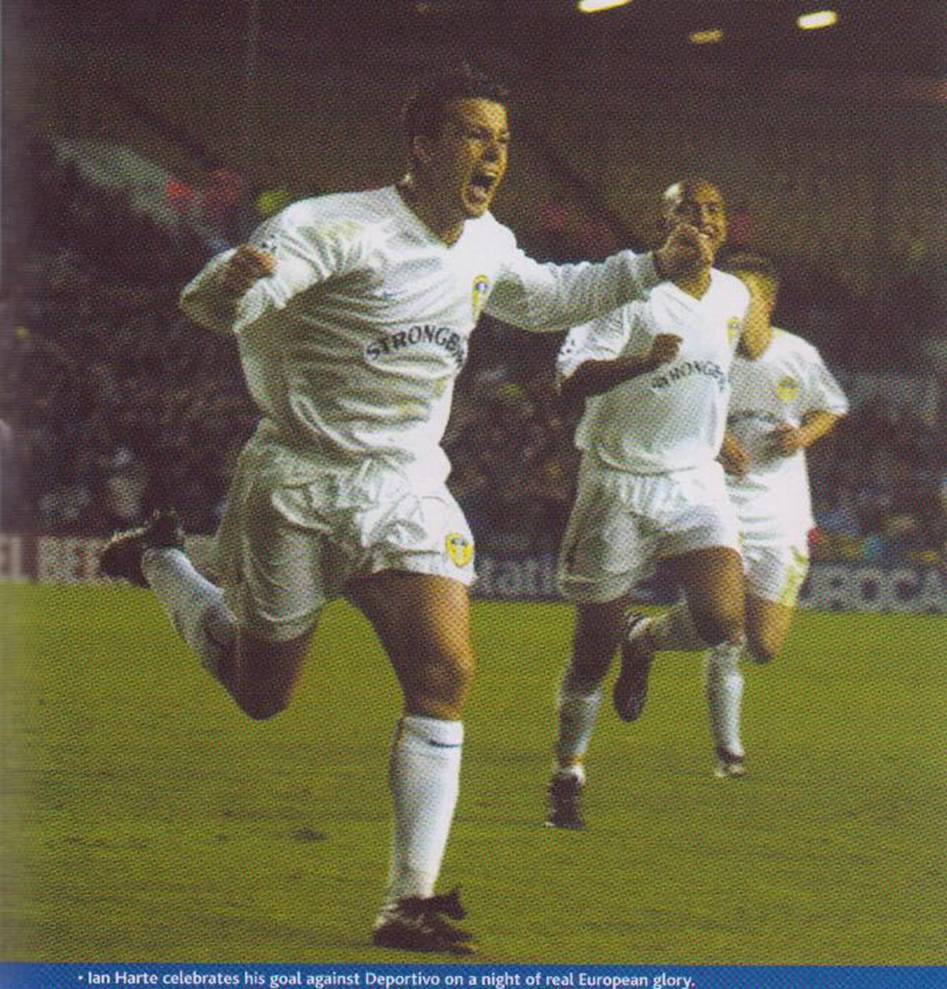 <![endif]>
<![if !vml]>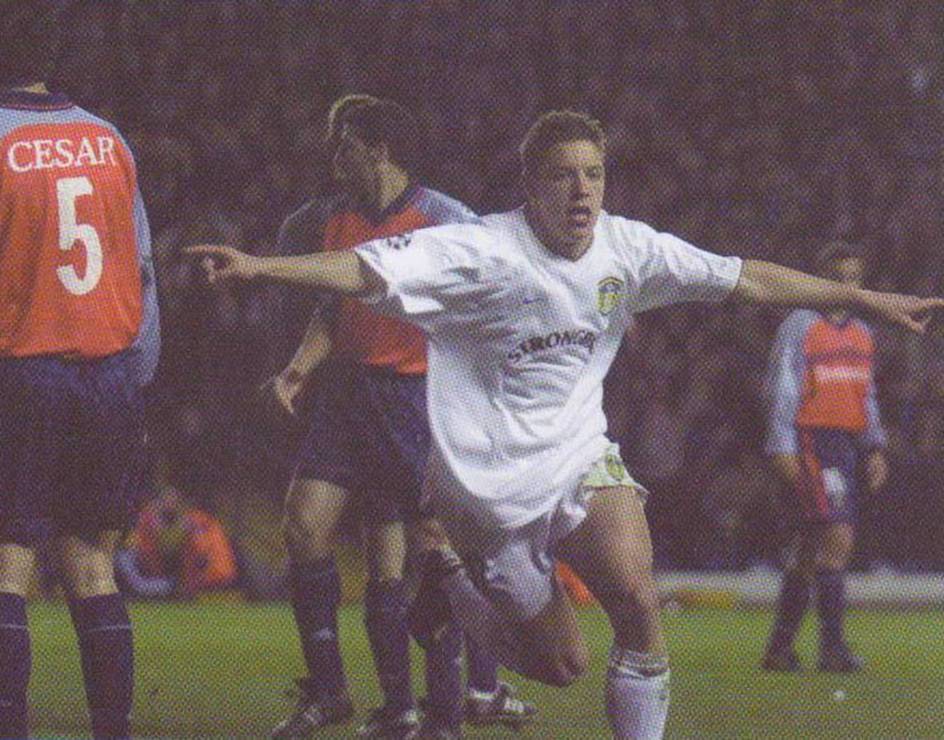 <![endif]>†
Alan Smith celebrates his goal
<![if !vml]>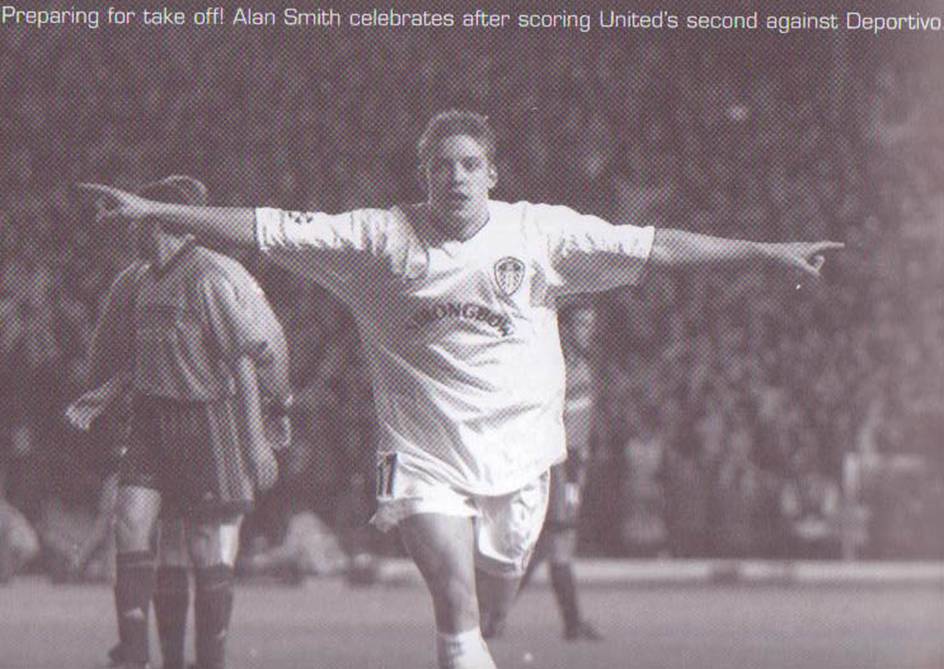 <![endif]>
<![if !vml]>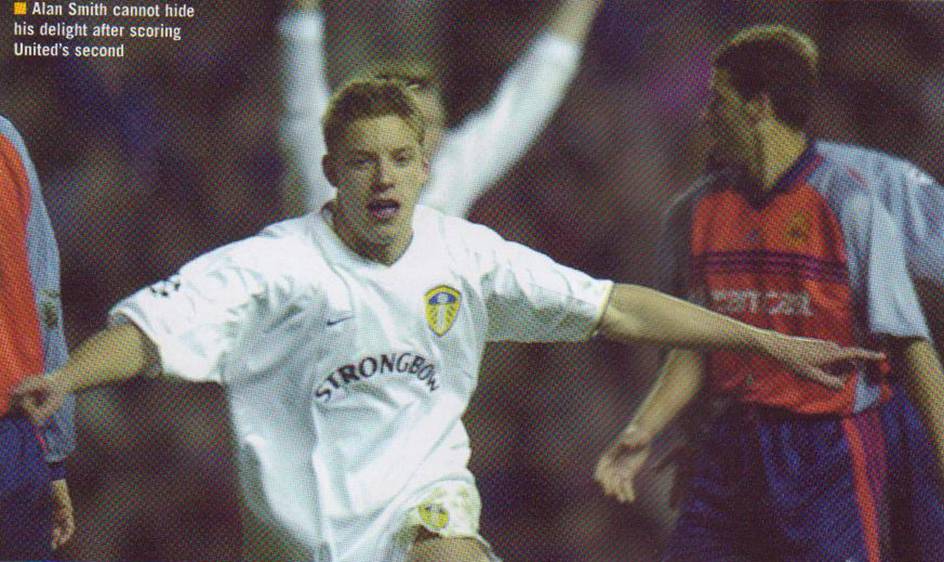 <![endif]>
<![if !vml]>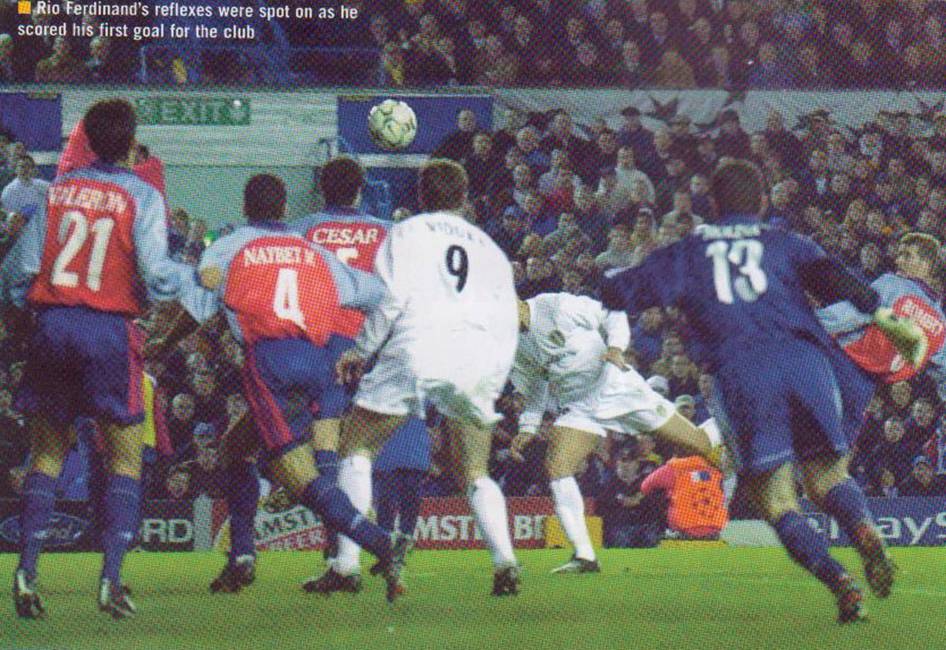 <![endif]>
Rio Ferdinand gets in his header for Unitedís third goal
<![if !vml]>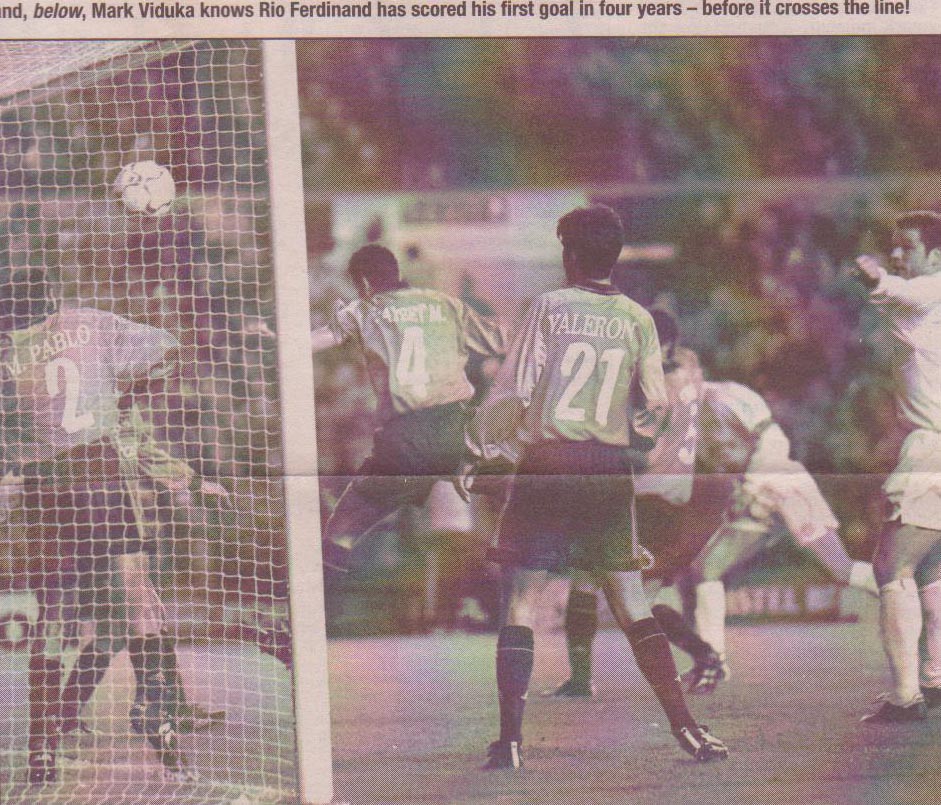 <![endif]>
<![if !vml]>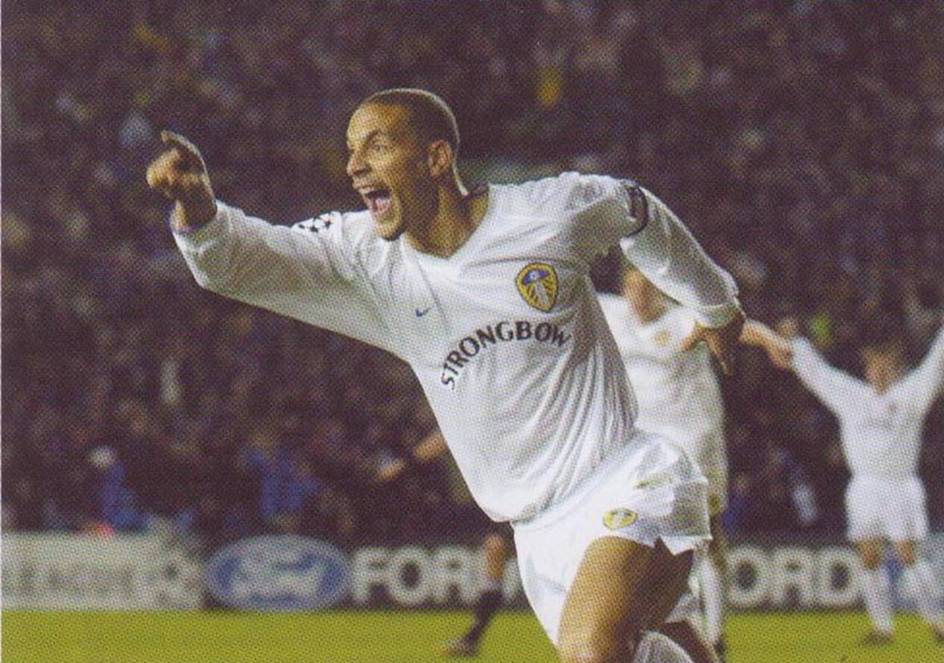 <![endif]>
Rio Ferdinand celebrates his goal
<![if !vml]>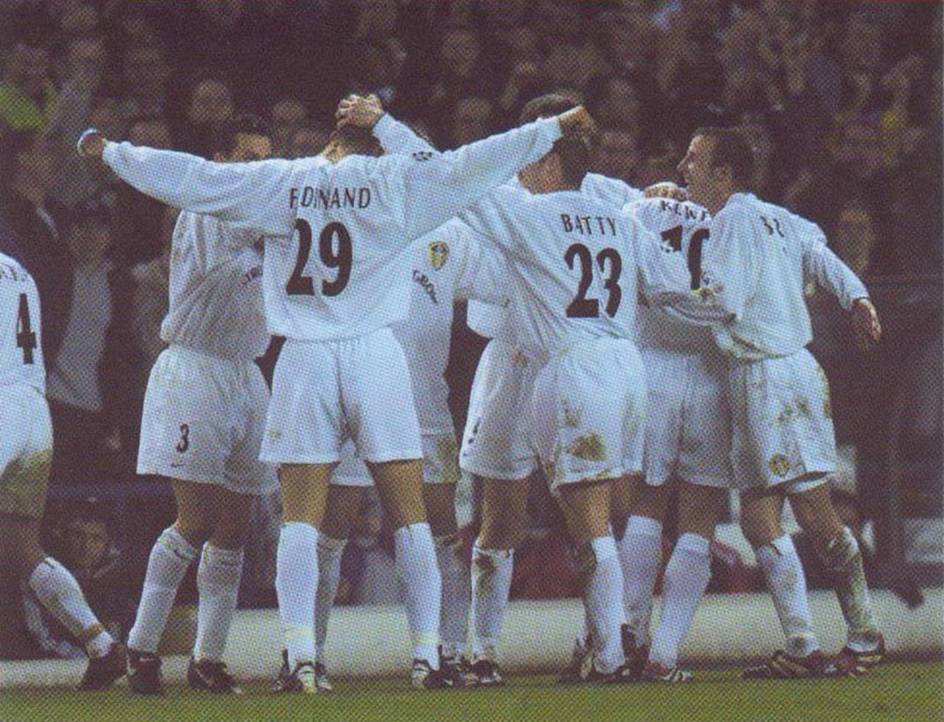 <![endif]>†
Olivier Dacourt, Ian Harte, Dominic Matteo,Mark Viduka, David Batty, Harry Kewell and Lee Bowyer surround Rio Ferdinand after his goal
<![if !vml]>
<![endif]>
†
<![if !vml]>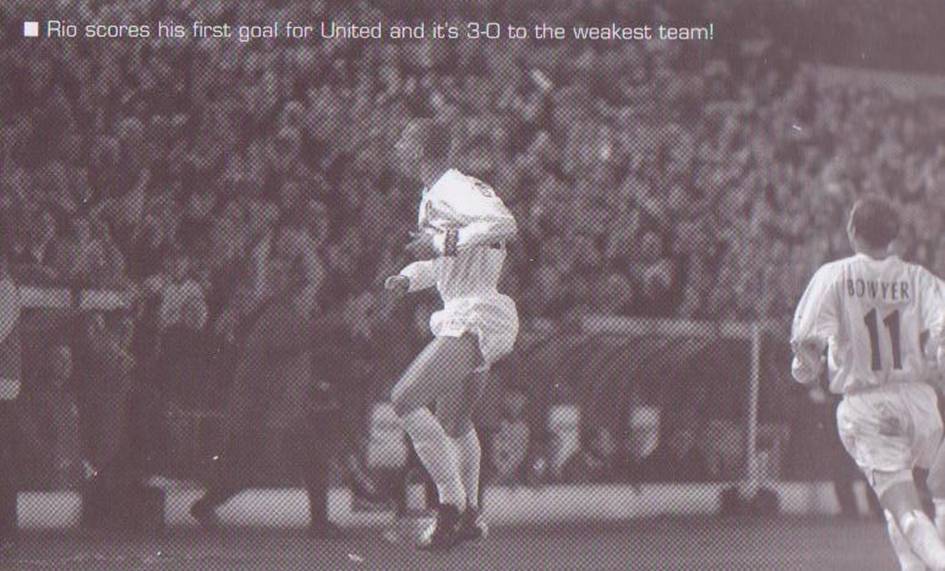 <![endif]>†
†††††††††††††††††††††††††††††††††††††††††††††††††††††††††††††††††††††††††††††††††††††††††††††††††††††††††††††††††††††††††††††††††††††††††††††††††††††††
<![if !vml]>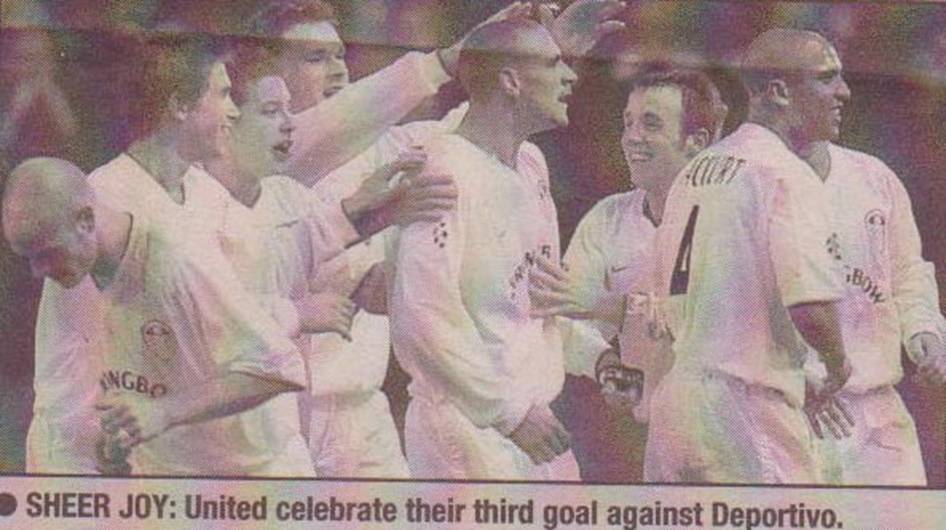 <![endif]>
<![if !vml]>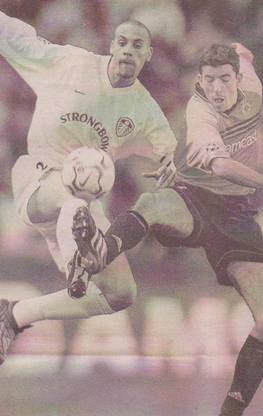 <![endif]>†<![if !vml]>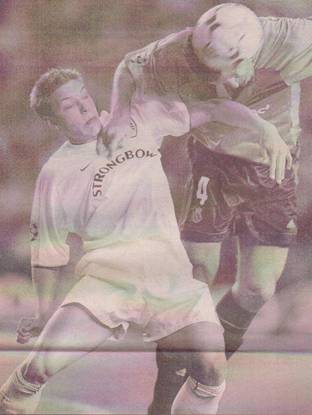 <![endif]>†<![if !vml]>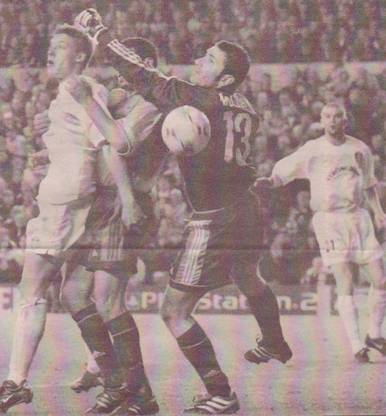 <![endif]>
Rio Ferdinand tussles with†††††††††††††††††††††† Alan Smith is beaten by Nourredine Naybet††††† Alan Smith is held by a defender as Francisco Molina
Roy Makaay††††††††††††††††††††††††††††††††††††††††††††††††††††††††††††††††††††††††††††††††††††††††††††††††††††††††††††††††††††††††††† misses his punch††
<![if !vml]>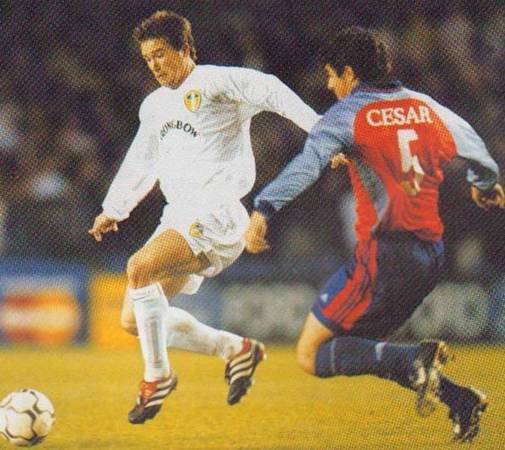 <![endif]>†<![if !vml]>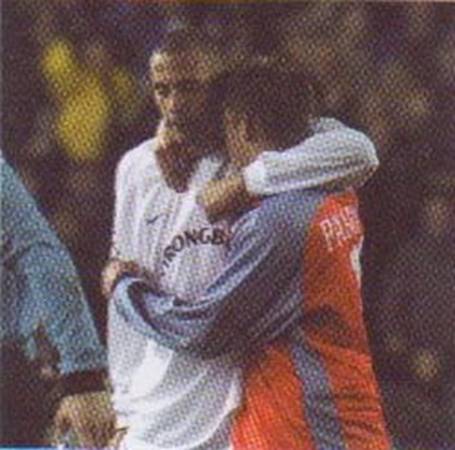 <![endif]>
Harry Kewell takes on Cesar Martin†††††††††††††††††††††††††††††††††††††††††††††††††††††††††††††††††† Rio Ferdinand and Walter Pandiani at the end of the game
<![if !vml]>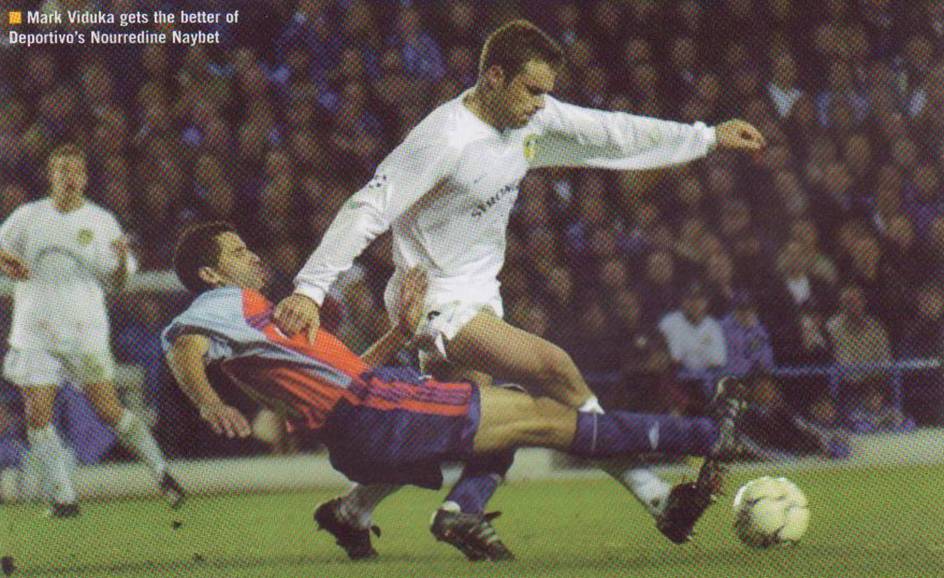 <![endif]>
<![if !vml]>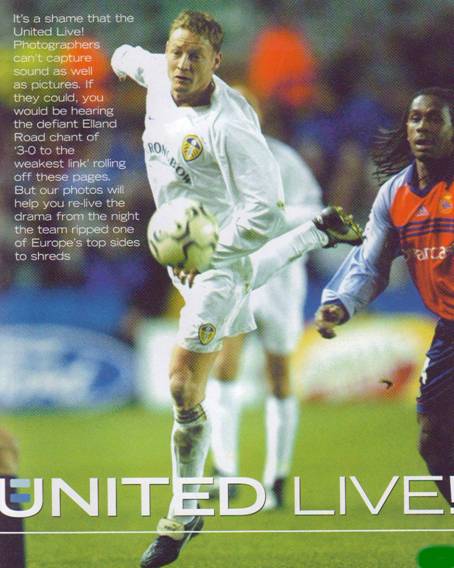 <![endif]>†<![if !vml]>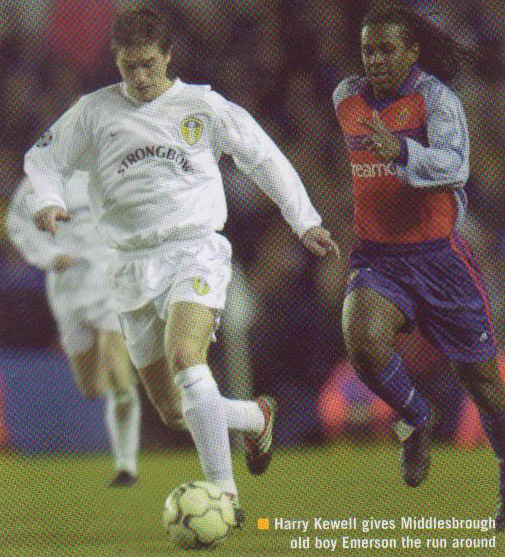 <![endif]>
Players:
<![if !vml]>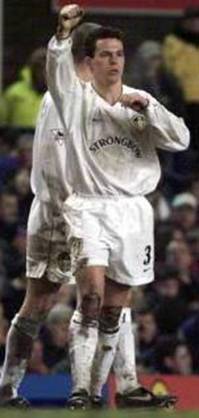 <![endif]>†<![if !vml]>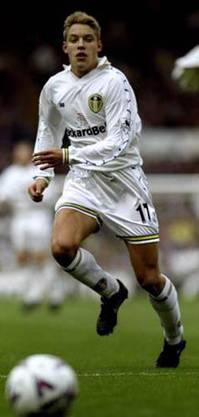 <![endif]>†<![if !vml]>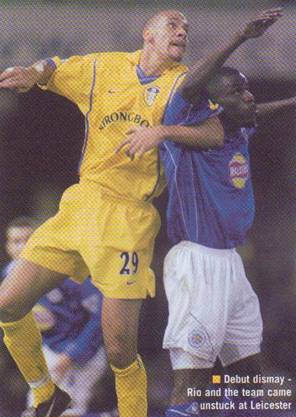 <![endif]>††† <![if !vml]>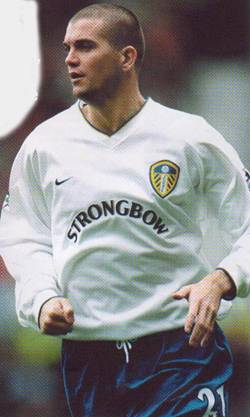 <![endif]>
†††††††††††††††††††††††††††† Unitedís goals came from Ian Harte, Alan Smith and Rio Ferdinand†††††††††††††††††††††††††††††††††††††† Dominic Matteo misheaded
<![if !vml]>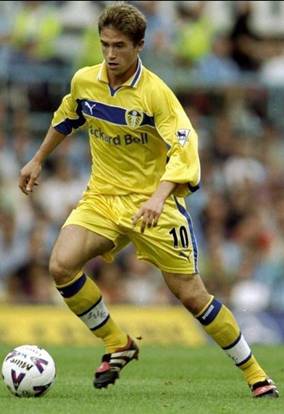 <![endif]>††† <![if !vml]>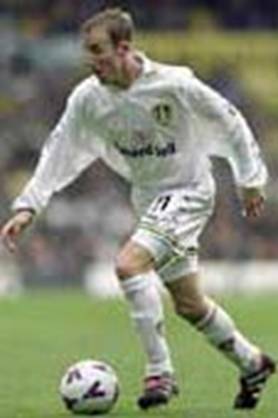 <![endif]>††††<![if !vml]>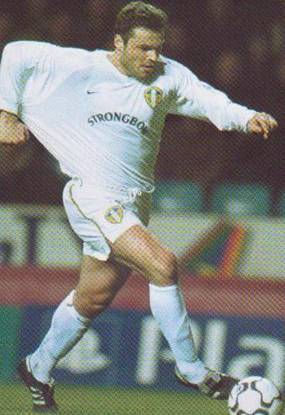 <![endif]>
Harry Kewell produced some magic††††††††††††††† Lee Bowyerís shot was saved by Molina††††† Mark Viduka set up a chance for Alan Smith
<![if !vml]>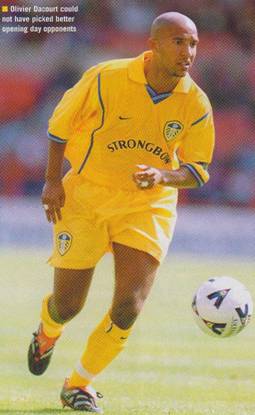 <![endif]>††††††††† <![if !vml]>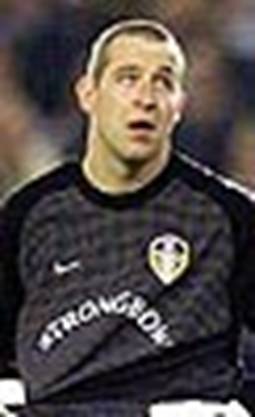 <![endif]>†††††††††††<![if !vml]>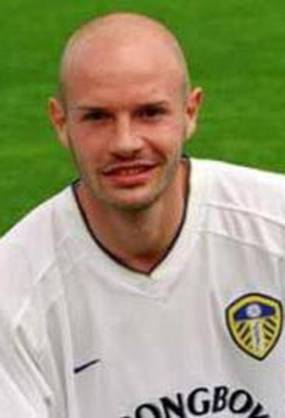 <![endif]>†
Olivier Dacourt was fouled†††††††††††††††††††††††††††† Nigel Martyn made good late saves†††††††††††††† Danny Mills forced a corner††††††††††††††††
<![if !vml]>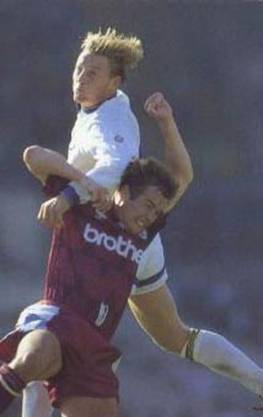 <![endif]>††††† <![if !vml]>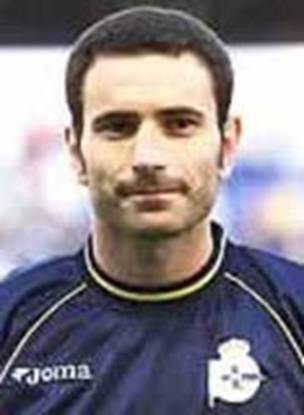 <![endif]>††††††<![if !vml]>
<![endif]>
David Batty fired in a long range volley†††††† Francisco Molina was in goal for Deportivo††††††††† Capdevila was an unused substitute
<![if !vml]>
<![endif]>†<![if !vml]>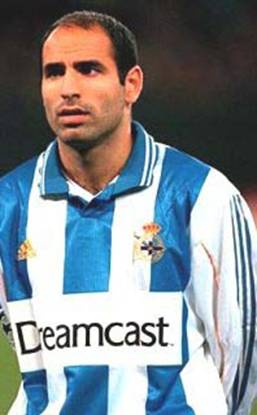 <![endif]>† <![if !vml]>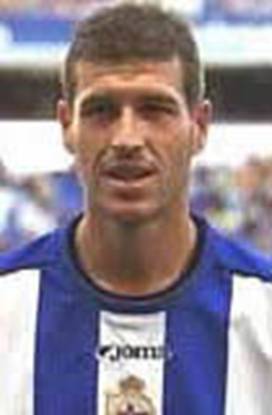 <![endif]>†<![if !vml]>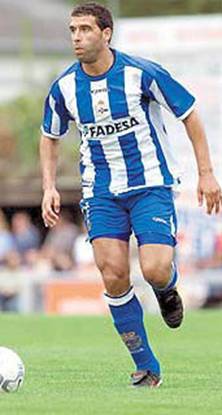 <![endif]>†
Lionel Scaloni and Manuel Pablo were the full backs†††††††††††††††††††††††††††††††† Enrique Fernandez Romero and Nourredine Naybet were the centre backs
<![if !vml]>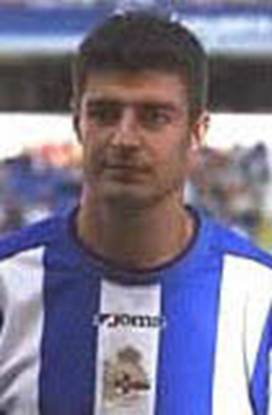 <![endif]>†<![if !vml]>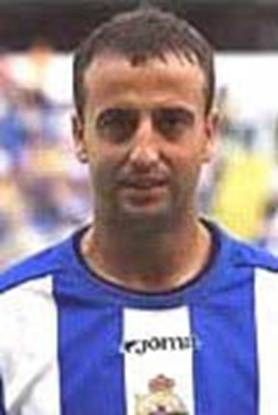 <![endif]>†<![if !vml]>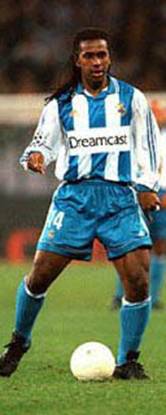 <![endif]>†<![if !vml]>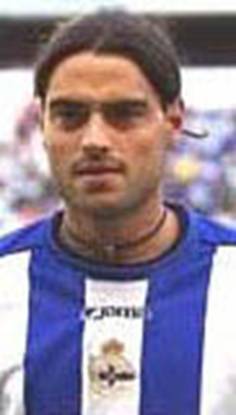 <![endif]>
Cesar Martin, Francisco Javier Gonzalez aka Fran, Emerson Costa and Aldo Pedro Duscher were the Deportivo midfield†††
<![if !vml]>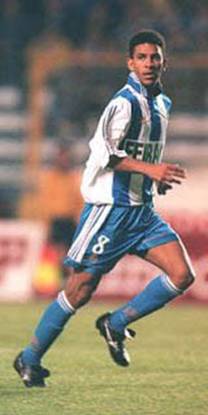 <![endif]>†††† <![if !vml]>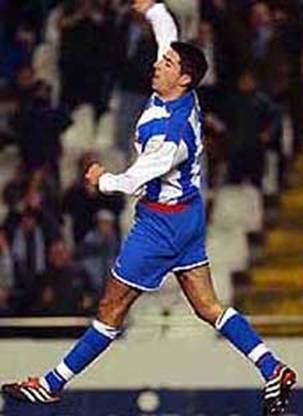 <![endif]>†
†††††††††††††††††††††††††††† Djalminha and Roy Makaay were the strikers††
†††††††††††††††††††††††††††††††††††††††††††††††††††††††††††††††††††††††††††††† ††††††††††††††††††††††
<![if !vml]>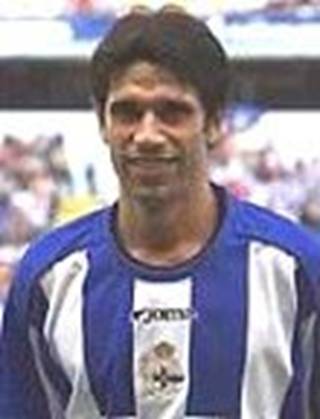 <![endif]>†† <![if !vml]>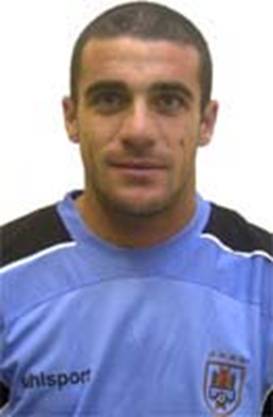 <![endif]>†††<![if !vml]>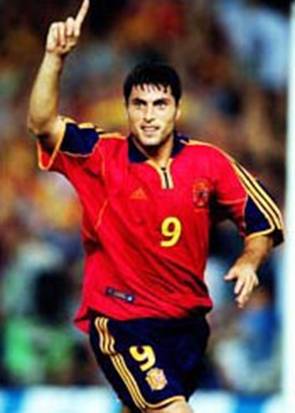 <![endif]>†
†††††††††††††††††††††††††††††††††††††††††††††††††† Valeron, Walter Pandiani and Tristan came on as substitutes†††††††††††††††††††††