<![if !vml]>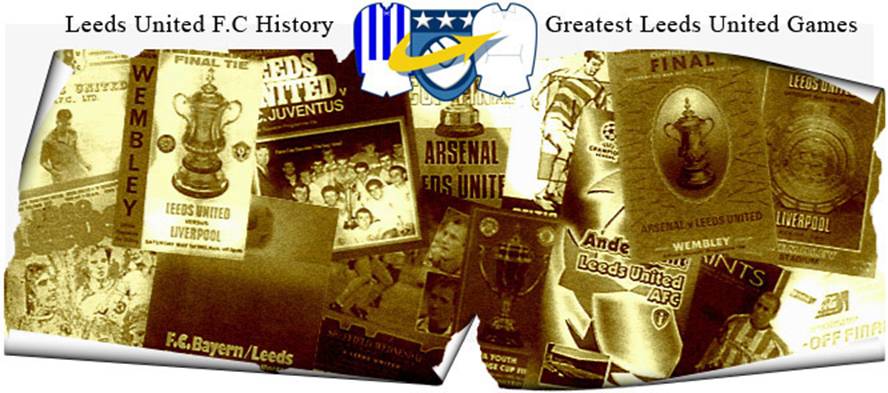 <![endif]>
Date: Saturday 4th April 1981.
Venue: Elland Road, Leeds.
Competition: First Division.
Score: Leeds United 3 Coventry City 0
Scorers: Leeds United: Stevenson, Parlane, Flynn. Coventry City: Nil.
Attendance: 15,882.
Teams:
<![if !vml]>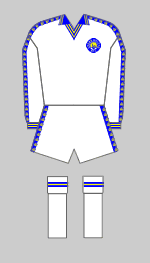 <![endif]><![if !vml]>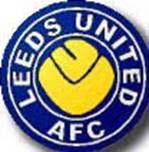 <![endif]>
Leeds United: Lukic; Greenhoff, E. Gray; Flynn, Hart, Firm; Harris, Hird, Parlane (Butterworth), Stevenson, Graham.
<![if !vml]>
<![endif]><![if !vml]>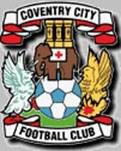 <![endif]>
Coventry City: Sealey; Coop, Roberts; Thomas, Dyson, Gillespie; Bodak, Daley, Thompson, English, Hunt. Unused Sub: Bannister.
Referee: D.H. Allison (Lancaster).
When Leeds United found goals difficult to come by in the 1980-81 campaign manager Allan Clarke turned to winger Carl Harris to solve the problem and the Welshman answered the SOS call with a fair degree of success. United had been hoping to rely on Welsh striker Alan Curtis, experienced Scottish international Derek Parlane and home grown Terry Connor for the bulk of their goals but for various reasons this trio failed to deliver the goods.
Alan Curtis, who had risen to prominence when Swansea surged through the divisions, had struggled to make an impact with United in the 1979-80 season after his record breaking £400,000 transfer, scoring only four goals in twenty-two league outings. Then his hopes of doing better than that in the following season were dashed when an injury took him out of action from early in the campaign.
Derek Parlane, who managed just five goals in twenty-six league appearances, and Terry Connor, who chipped in with four from twenty-seven, were not consistent enough so Allan Clarke was left with little alternative but to explore other avenues of increasing his side's goal output.
Carl Harris was the player he turned to and the quiet Welshman responded with a return of ten goals in thirty-three appearances and that made him the club's top marksman that season, with Derek Parlane's five goal tally making him the second best striker. Three players finished the campaign with a four goal tally, Terry Connor, Kevin Hird and central defender Paul Hart. With such low goal tallies it was not, perhaps, all that surprising that for much of the season United were looking over their shoulder and casting a wary eye in the direction of the relegation zone.
Their form took a turn for the better after Christmas with a productive run and when Coventry City arrived at Elland Road at the beginning of April 1981, United had won seven and drawn three of their previous thirteen matches. Yet goals were still in short supply and a measure of just how scarce, could be gauged from the fact that in just four of their thirty-five games had they managed to score more than once.
With relegation fears having been dispelled, United came out of their shell when they scored three goals for the first time in the season to beat Ipswich Town at Elland Road on March 31st, Carl Harris, Paul Hart and Kevin Hird having their names on the score sheet. Carl Harris's goal against Ipswich was a cracker and his sixth in his last nine outings taking his tally for the campaign to ten. Four days after the Ipswich win, United dished out the same sort of treatment to Coventry City with Welsh defender Byron Stevenson, Derek Parlane and the diminutive midfielder Brian Flynn finding the target to take United's points tally to twelve out of the last fourteen.
Ironically these three players were, arguably, the three players most often critised by supporters so this particular weekend must have been one of the most satisfying of the season for them. There was much more to the respective performances of Brian Flynn, Derek Parlane and Byron Stevenson than the goals that delighted a meager Elland Road crowd of 15,882. All three played their parts to the full in another entertaining effort by United.
Byron Stevenson opened the scoring for United midway through the first half when he beat Les Sealy with a twenty yard shot after Arthur Graham had knocked the ball back to him, but United had to wait until the later stages of the game to put their superiority onto the score-sheet. Brian Flynn did the spadework to provide Derek Parlane with the chance to hammer it into the net from eighteen yards after seventy-two minutes, rapping the ball in from Brian Greenhoff's well flighted centre.
Not so long before Gordon Milne's Coventry side had been a good chance of semi-final appearances in both the League Cup and the FA Cup, but they looked a pale shadow of their former selves. United's display thrilled the crowd but another talking point after the game was the low attendance. Manager Allan Clarke, who missed the match to watch Manchester United play Crystal Palace, where he was reported to have run the rule over Palace winger Vince Hilaire, was critical of the attendance level. Clarke said that when he was manager at Barnsley he used to pull in more fans to Oakwell and described the Elland Road attendance as disgraceful and he received backing from Supporters club secretary Eric Carlile, who felt the United boss had a point. The Coventry attendance of 15,882 was 11,000 down on the crowd figure for the match against Ipswich, four days earlier and the third lowest of the season at Elland Road. It was also the ninth of sixteen home league matches since Allan Clarke took over for which the attendance had fallen below the 20,000 mark.
Alternate Report:
Leeds United made it twelve points out of the last fourteen available to them, when they followed up a midweek thrashing of First Division high-riders Ipswich Town with a convincing victory over Coventry City at Elland Road on 4th April 1981, As anticipated United manager Allan Clarke made only one change from the side that had knocked three past Ipswich without reply in midweek, bringing in six foot four inch reserve defender Neil Firm in place of the suspended Trevor Cherry.
United fans were looking to young Welshman Carl Harris, who had responded to Clarke's decision to switch him from his usual winger's role to that of striker by knocking in six goals, including a cracker against Ipswich, in nine games to continue his rich vein of form. It had taken his tally for the season to ten goals, which was already double what he had achieved in any other season. He was unable to add to that tally against Coventry but United continued their encouraging run with another 3-0 success.
However, Welshmen still figured on the score-sheet, Byron Stevenson and Brian Flynn both scoring, with Derek Parlane getting the other as United recorded their sixth win in the last seven games. Byron Stevenson opened the scoring mid-way through the first half when Kevin Hird's corner, which had too much height on it for skipper Paul Hart to reach, dropped the ball at Arthur Graham's feet and he knocked it back for Stevenson to drill a twenty yard shot past Les Sealey.
United had to wait until the sixty-fourth minute to increase their advantage. The battling Brian Flynn did the spadework controlling a high bouncing ball to put Parlane through on the right and the much improved Scottish striker finished in fine style by hammering an eighteen-yard angled shot into the net for his third goal in five games. The growing authority apparent in United's game was placed on the score-sheet in the seventy-second minute when Brian Flynn met Brian Greenhoff's low cross, following good work by Eddie Gray and Carl Harris, to turn the ball into the net from five yards.
It must have been particularly pleasing for the three goal-scorers, Stevenson, Parlane and Flynn, as they had often come in for criticism from United fans and they had the satisfaction of knowing their goals pushed United into tenth place in the First Division. With just a handful of games to go to the end of the season, United were a point behind Manchester United with a game in hand. Aston Villa were leading the race for the title, a point ahead of Ipswich Town with West Bromwich Albion in third place and Southampton fourth. The championship was eventually won by Villa, Ipswich were runners up with Arsenal in third place and WBA fourth. Liverpool were fifth, Southampton sixth and United finished on ninth spot.
Further comments from the YEP (Courtesy of Mark Ledgard):
Even if Leeds United had thought they had been sent to Coventry by too many supporters when the gate at Elland Road took another nosedive, they still had plenty to say for themselves. And the most points were made by Stevenson, who after wandering in and out of many roles for United at last seemed to have found a niche wholly suitable to his touch and vision. Stevenson's impact in the centre of midfield was becoming more and more significant to anyone who had followed Leeds through their last seven outings. Stevenson had been moved to his new role on 21st February 1981, a move which has coincided with a run of spectacular proportions when set at the side of United's progress over the last few years. Forgetting the temporary hiccup against Wolves, it had been win, win, win, all the way to twelve points out of fourteen and a reasonably secure foothold in the top ten.
Allan Clarke, the Leeds Manager, believed that the balance of his midfield was now far better with Stevenson filling the hole between the defence and the attacking midfield besides using his ability to release the ball early for the Leeds runners, the belief was well founded. It was the role that Clarke needed Terry Yorath to fill earlier that season. It was a role that can be very demanding, but so rewarding. Stevenson's road there had been far from straight however, he had sparred with central defensive and full-back roles, done well at times, but had always promised much more. Now it looked as though he was keeping that promise. "His ability has never been in question, his attitude has," said Clarke. "Now his attitude is first class, and he is now playing to something like his full potential."
One player who had certainly benefited from Stevenson's move had been Brian Flynn, who was getting the chance to buzz with more freedom and had fewer worries about his defensive responsibilities. It came across strongly in this match when rounded off a fine afternoon with a late close-in goal worked in much the same way as the winner he had got three weeks earlier at Old Trafford. Stevenson himself had put United on their way in the first half so boring that one could hardly blame the Director who left his seat to watch the Grand National for a while. The twenty-third minute goal, struck from twenty yards with the same touch on the ball Stevenson applies to many of his passes was the first by the twenty-four-year-old Welshman since the second minute of the season.
Leeds opened the second half at the gallop and inside four minutes Carl Harris, Derek Parlane (twice) and Brian Flynn went within a whisker of scoring. Derek Parlane's form in recent weeks had demanded a first home goal of the season by the Scot and it duly arrived in the sixty-fifth minute when he time his run perfectly onto Brian Flynn's little lob to leave Coventry protesting about offside and Leeds two ahead from his sixteen yard shot. Brian Flynn rounded things off six minutes later. Aidan Butterworth got a brief taste of life in the first team towards the end and Leeds satisfied themselves that their late goal FA Cup dismissal by Coventry had been avenged.
"There's a little bit of pressure off and they are beginning to enjoy it and you can see it in their game," said Martin Wilkinson, Allan Clarke's deputy. But to be fair Leeds had little to beat as Coventry continued their slide into potential trouble. In fact their Manager Gordon Milne was very blunt about his side's problems. "We are continually giving away daft goals. The reason is simply that we are an inexperienced side and the stresses of the situation are making one or two players freeze. We are powder-puff up front and we have got we deserve, six defeats in seven games." He said. What a change in fortunes for the two sides in a couple of months.
<![if !vml]>
<![endif]>
Match Action:
<![if !vml]>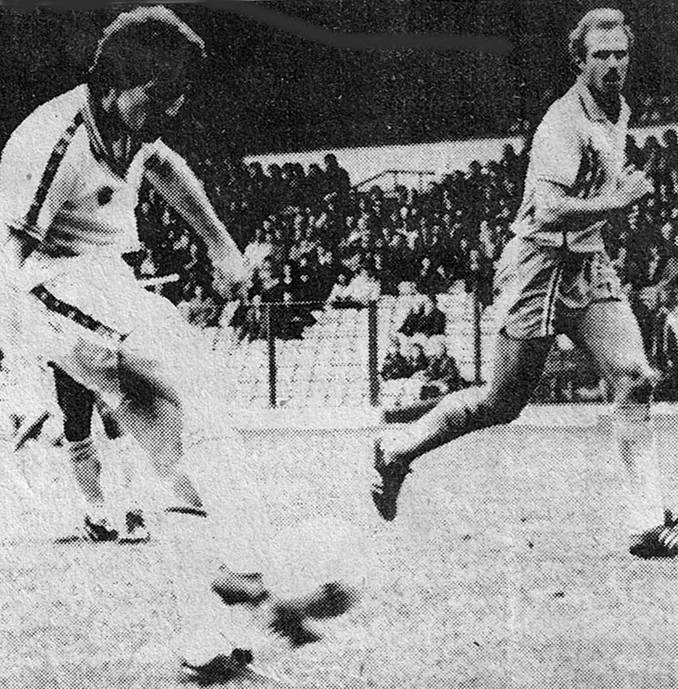 <![endif]>
Derek Parlane fires home United's second goal
<![if !vml]>
<![endif]>
A wider view of Derek Parlane scoring United's second goal
<![if !vml]>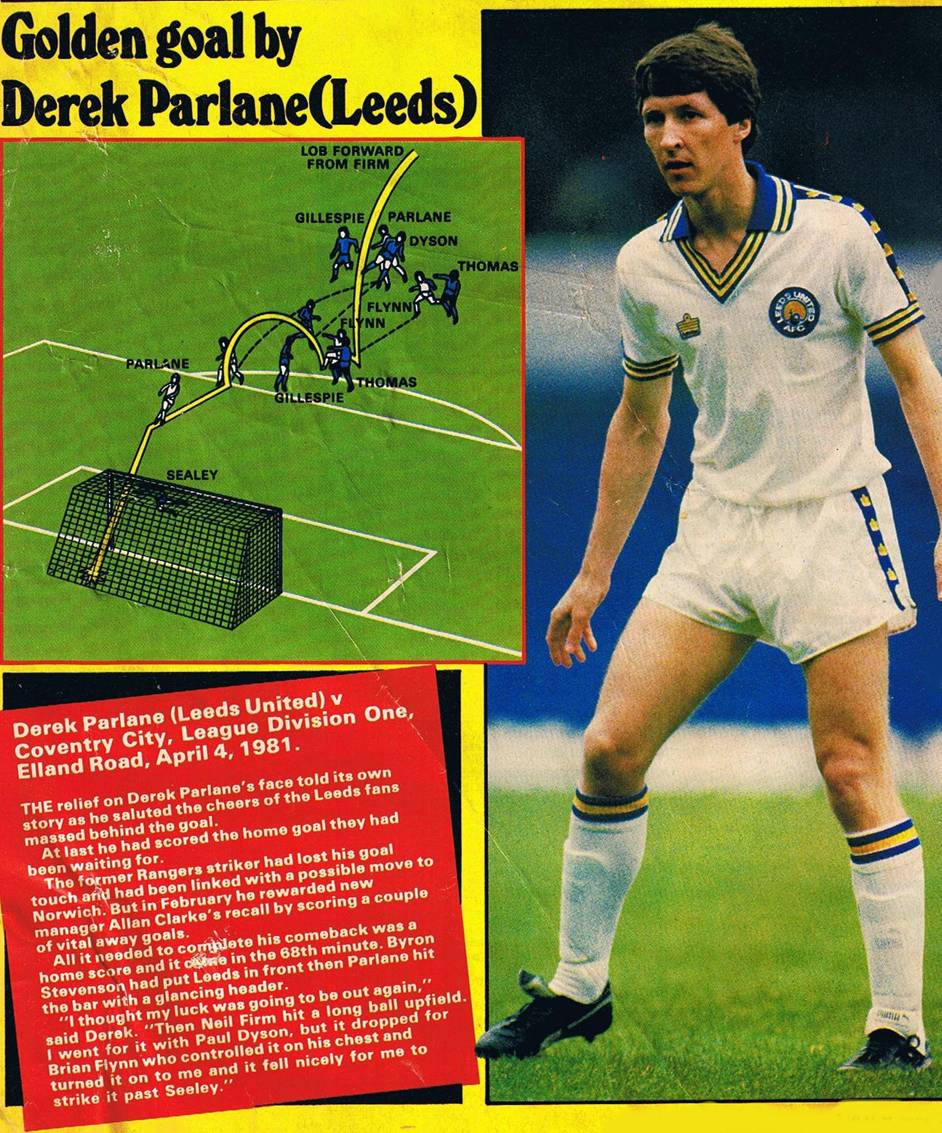 <![endif]>
<![if !vml]>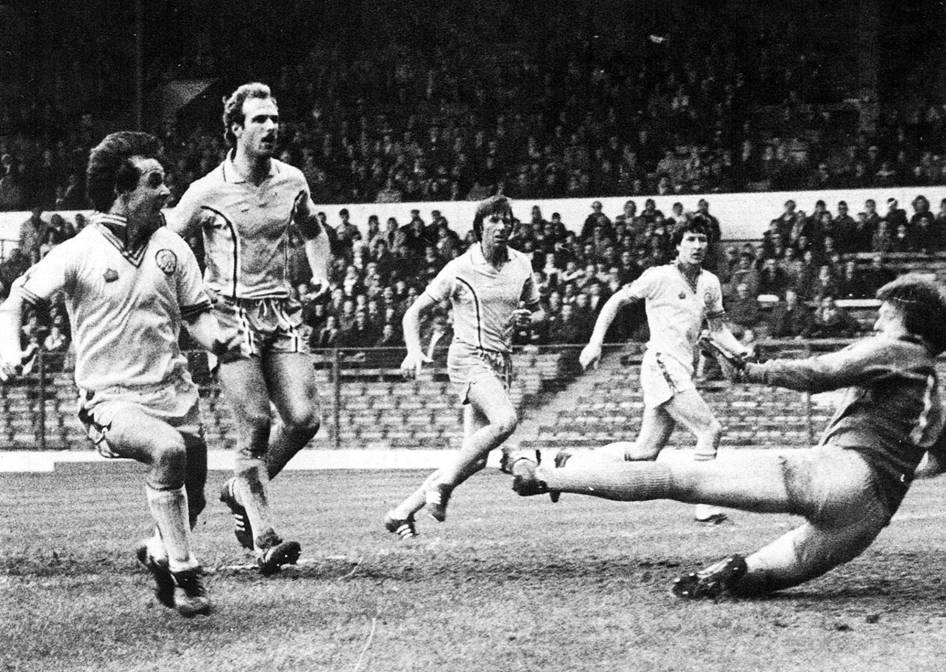 <![endif]>
Brian Flynn notches United's third goal watched by Derek Parlane.
<![if !vml]>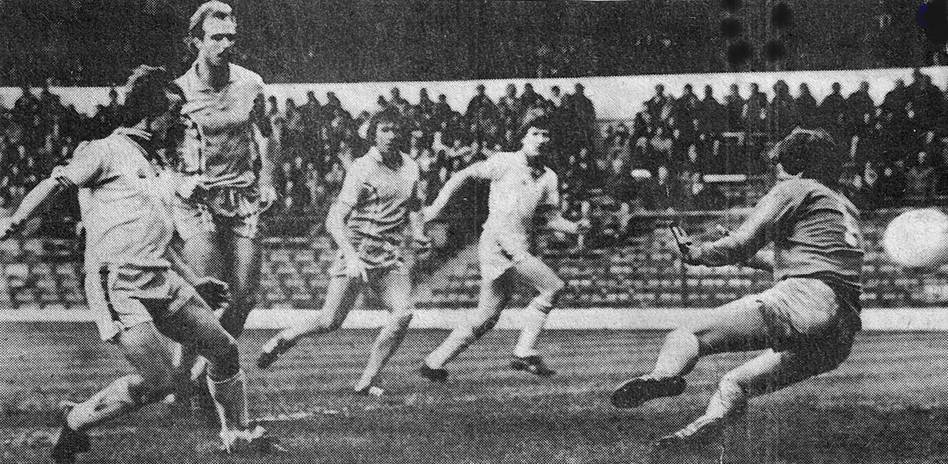 <![endif]>
Brian Flynn beats Les Sealey to score United's third goal
(Above match action photos Courtesy of Mark Ledgard)
<![if !vml]>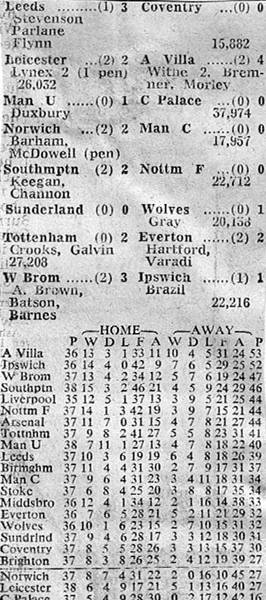 <![endif]>                                       <![if !vml]>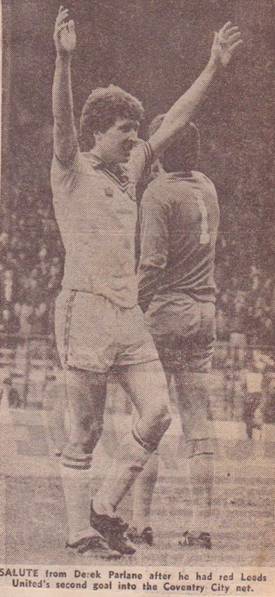 <![endif]> 
The details of the day (Courtesy Mark Ledgard)
Teams:
<![if !vml]>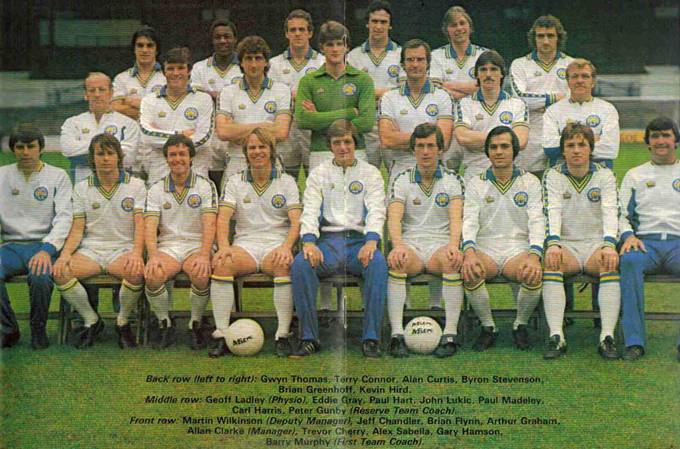 <![endif]>
<![if !vml]>
<![endif]>
Players:
<![if !vml]>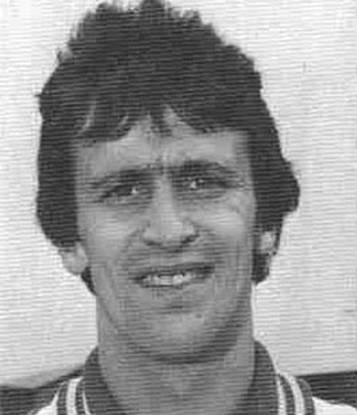 <![endif]>   <![if !vml]>
<![endif]>   <![if !vml]>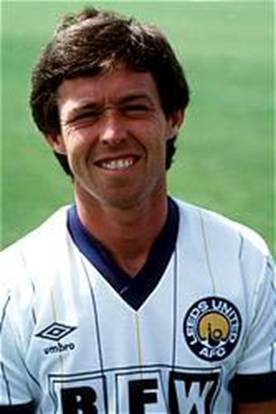 <![endif]>
                                                Byron Stevenson, Derek Parlane and Brian Flynn scored the Leeds goals
<![if !vml]>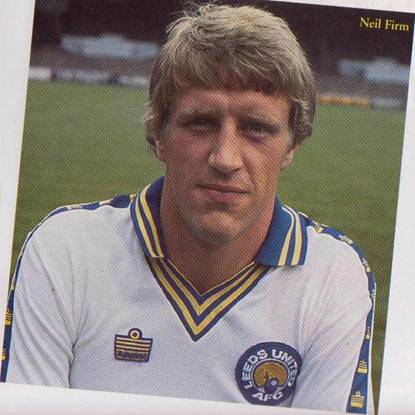 <![endif]>  <![if !vml]>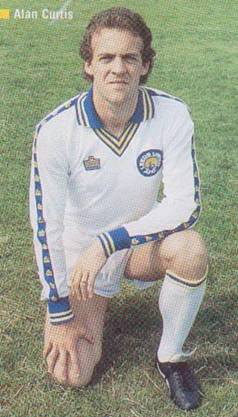 <![endif]> <![if !vml]>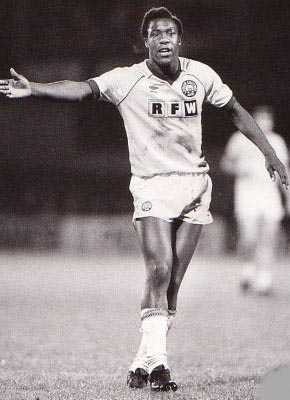 <![endif]>
Big Neil Firm stood in for Trevor Cherry                                       Alan Curtis and Terry Connor, Allan Clarke's first choice strikers did not play
<![if !vml]>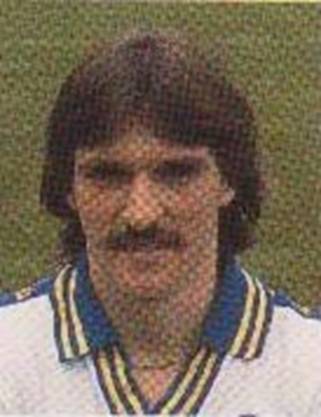 <![endif]> <![if !vml]>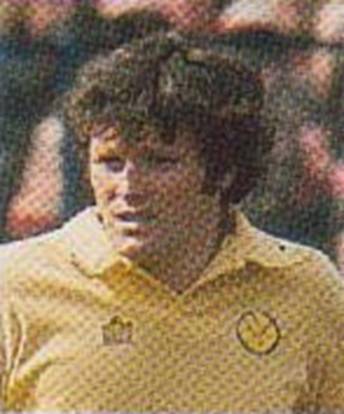 <![endif]> <![if !vml]>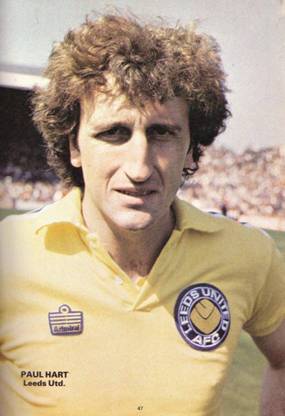 <![endif]>
Carl Harris was asked to do the striking                          Eddie Gray and Paul Hart both played their parts in United's goals
<![if !vml]>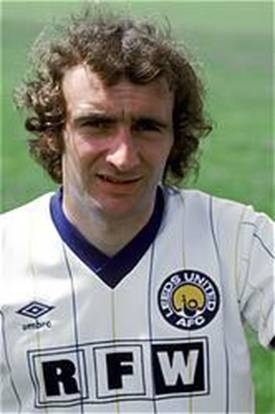 <![endif]>       <![if !vml]>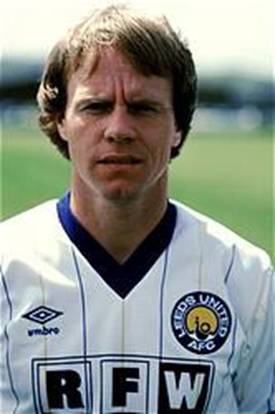 <![endif]>       <![if !vml]>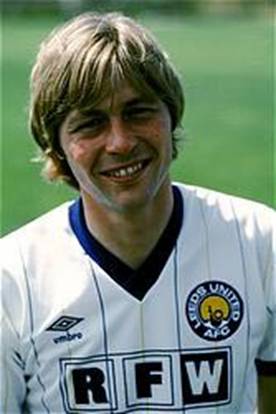 <![endif]>  
Kevin Hird, Arthur Graham and Brian Greenhoff each made telling contributions in the goal build ups                             
<![if !vml]>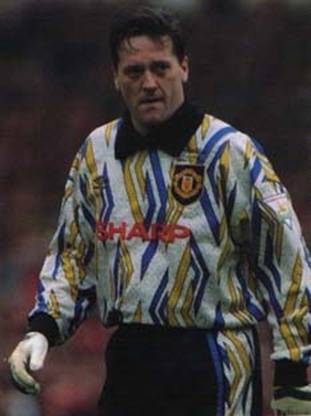 <![endif]>
Les Sealey had no chance with the goals