<![if !vml]>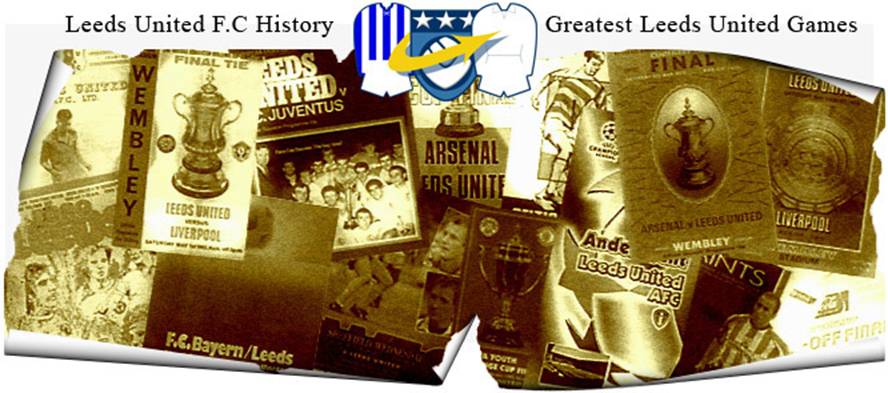 <![endif]>
Date: Saturday, 4th January 1958.
Venue: Elland Road Leeds.
Competition: FA Cup 3rd Round.
Score: Leeds United 1 Cardiff City 2
Scorers: Leeds United: Forrest. Cardiff City: Harrington, Nugent.
Attendance: 30,374. (Receipts £4,500)
Teams:
<![if !vml]>
<![endif]><![if !vml]>

<![endif]>
Leeds United: Wood; Dunn, Hair; Gibson, Charlton, Kerfoot; Meek, Cush, Forrest, Crowe, Overfield.
<![if !vml]>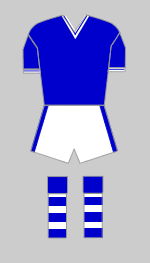 <![endif]><![if !vml]>

<![endif]>
Cardiff City: Jones; R.Stitfall, Milne; Harrington, Malloy, C.Baker; Walsh, Nugent, Bonson, Hewitt, Hudson.
Referee: D.H. Howell (Birmingham)
In the seasons 1955-56, 1956-57, and 1957-58 Leeds United met Cardiff City in the Third Round of the FA Cup. Each time the score was the same 2-1 to the visitors.
In the season 1957-58 Leeds were in the First Division and Cardiff City were in the Second Division and Bobby Forrest scored for Leeds and Alan Harrington and Cliff Nugent scored for the team from the principality.
Being the third game of the trilogy and both other games resulting in a 2-1 victory for the visitors, after both games had been goalless at half-time, it seemed inconceivable that it could happen for a third time. So it was that 34,374 persons went to Elland Road in January 1958 with a certain amount of déjà vu to see the third 3rd Round F.A. Cup meeting of the same teams at the same venue. Surely now Leeds United would get their revenge at the third time of asking. Whereas Cardiff City were in the First Division and Leeds United had been in the Second Division when they first met in January 1956, the roles were now totally reversed. In the meantime United had been promoted and Cardiff City had been relegated. When the teams had met in the First Division in 1956-57, Leeds had cruised to a 3-0 home victory. It seemed virtually impossible for three successive 2-1 away victories to occur. Or was it?
"We will make it third time lucky," said United Manager Raich Carter when the draw was made. Amazingly, United were handed their third successive Third Round tie at Elland Road with Cardiff City. But it was Cardiff who made it a hat-trick with yet another 2-1 win in front of United's disbelieving fans. Referee Denis Howell, the Labour MP for All Saints, Birmingham, who later became a Minister for Sport, declared the snow-covered pitch fit to play on. United slid to defeat against a Cardiff side whose short slick passing warmed up a bitterly cold day. Cardiff wingers Brian Walsh and Colin Hudson skated past the United defence with ease and the only real surprise was that they didn't win by a bigger margin.
"My boys played so dominantly it might have been 4-1," quipped Cardiff Boss Trevor Morris.
The conditions were icy and precarious. Second Division Cardiff City struck the first psychological blow with Alan Harrington scoring from twenty yards after twenty minutes as he planted the ball past Royden Wood. Three minutes before half time former miner Bob Forrest equalised with a header from Irish International Wilbur Cush's centre after an Archie Gibson free-kick and Leeds took control of the game. However, right on half time Cliff Nugent scored the second as he popped in a header to finish off a marvellous piece of interplay by Brian Walsh and Joe Bonson. At half-time it was 2-1. The magic magnetic score-line! Surely it could not happen again? But it did! The goal had knocked the stuffing out of United and only brave goal-line clearances by Archie Gibson and Grenville Hair prevented Cardiff from increasing their lead.
The referee had the best chance of preventing a 2-1 Cardiff City win, when, in the last minute, Wilbur Cush was brought down and United appealed for a penalty. It was not given. So Cardiff City won 2-1 for the third time in a row. It was the sixth of ten successive seasons which saw Leeds United knocked out of the F.A. Cup in the Third Round. Before the turn of the century, on the four other occasions that they had been drawn together in the F.A. Cup Leeds had won every one of them. Astonishingly in the same period Leeds had lost only one League encounter from fifteen games the two teams had played at Elland Road. All of which makes Cardiff's hat-trick of Third Round F.A. Cup victories one of Football's most amazing and strangest events.
It was Raich Carter's last Cup tie in charge at Leeds and amazingly he had failed to win a match in the competition, even though United had been drawn at home five consecutive times. It was also the redoubtable Jimmy Dunn's last tie in United colours before moving to Darlington. At least Jack Charlton had something to celebrate. He got married on the Monday after the match.
<![if !vml]>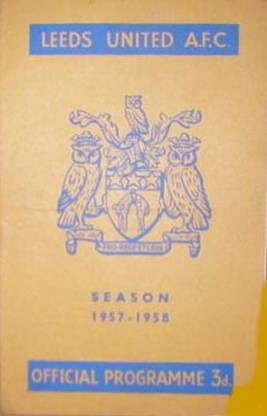 <![endif]>
Players:
<![if !vml]>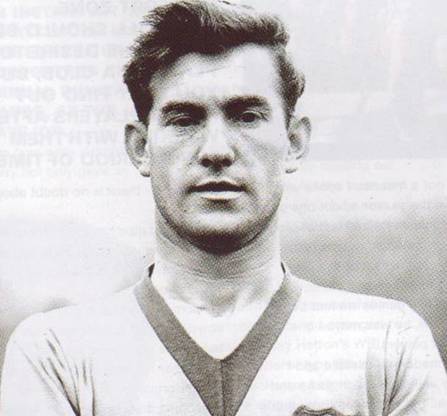 <![endif]> <![if !vml]>
<![endif]>  <![if !vml]>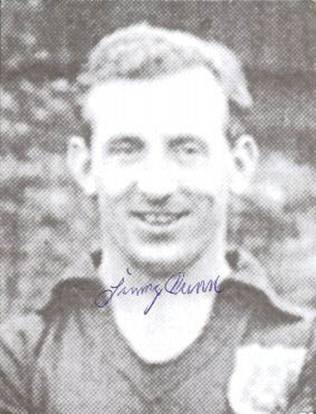 <![endif]>
Leeds goal-scorer: Bob Forrest                                                         Cardiff scorer: Alan Harrington   Jimmy Dunn played his last Cup-tie for United
<![if !vml]>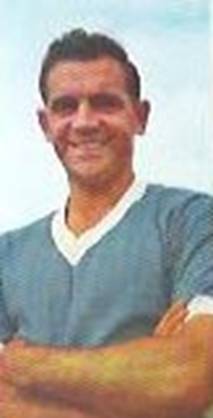 <![endif]> <![if !vml]>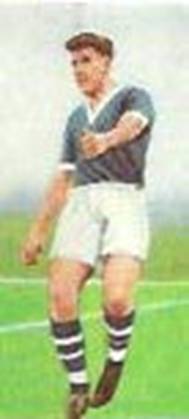 <![endif]> <![if !vml]>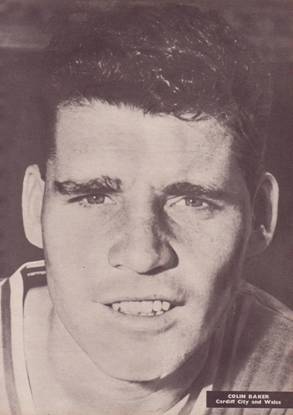 <![endif]> <![if !vml]>
<![endif]> 
Right Back Ron Stitfall              Centre Half Danny Malloy     Left Half Colin Baker                                      Inside Left Ron Hewitt
<![if !vml]>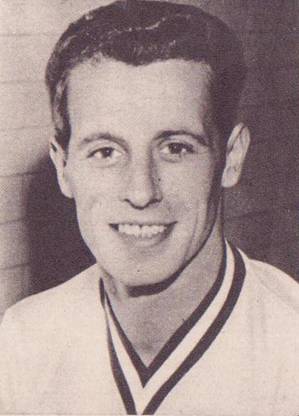 <![endif]>   <![if !vml]>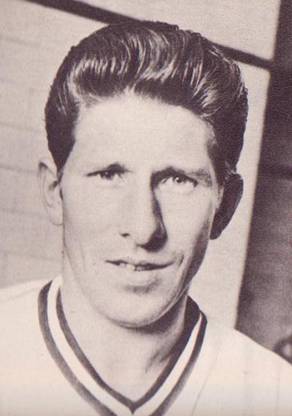 <![endif]>                  <![if !vml]>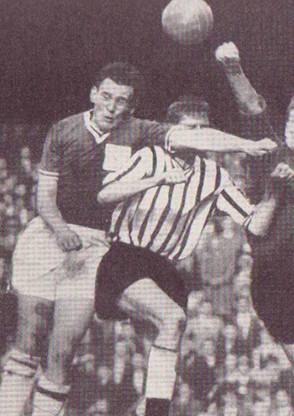 <![endif]>
Brian Walsh and Colin Hudson were the elusive Cardiff Wingers                                                             Joe Bonson played a big part in the second goal
<![if !vml]>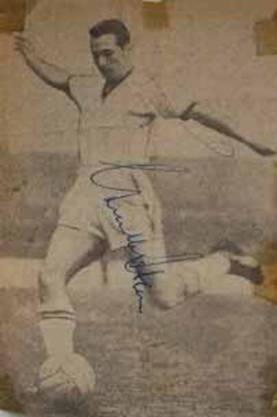 <![endif]> <![if !vml]>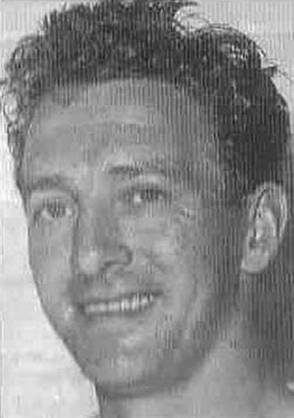 <![endif]> <![if !vml]>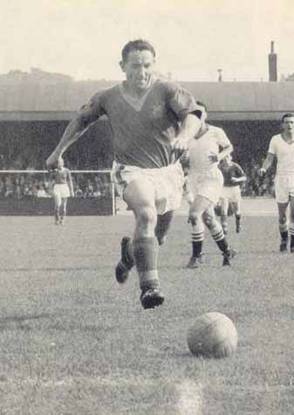 <![endif]>
Grenville Hair and Archie Gibson both made goal-line clearances                                      Wilbur Cush was denied a penalty