<![if !vml]>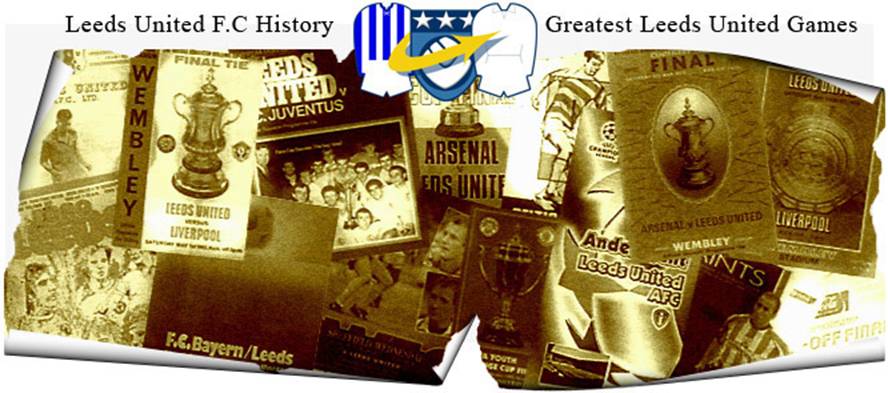 <![endif]>
Date: Thursday, 3rd October 2002.
Venue: Meteor Stadium, Dnipropeprovosk, Ukraine.
Competition: UEFA Cup, First Round, Second Leg.
Score: Metalurh Zaporizhzhya 1 Leeds United 1.
Scorers: Metalurh Zaporizhzhya: Modebadze. Leeds United: Barmby.
Attendance: 6,500.
Teams:
<![if !vml]>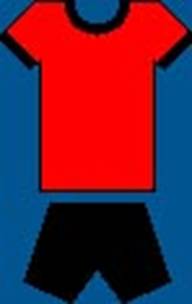 <![endif]><![if !vml]>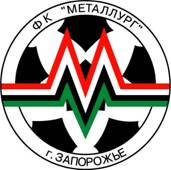 <![endif]>
Metalurh Zaporizhzhya: Glushchenko; Valuta, Dodic, Raty, Visevic; Vasconcelos, Klyuchyk, Milosavijevic, Lapko; Akopian, Modebadze.Unused Subs: Savinov, Baston, Toledo, Matheus, Ivashchenko, Zayata, Zolna.
<![if !vml]>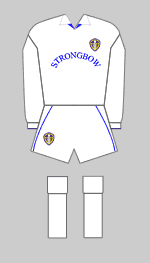 <![endif]><![if !vml]>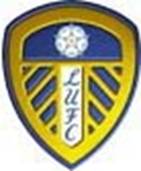 <![endif]>
Leeds United: Robinson; Kelly, Mills, Matteo (Duberry), Harte; Bowyer, Bakke, Barmby, McPhail; Smith, Kewell. Unused Subs: Viduka, Okon, Burns, McMaster, Dacourt, Martyn.
Referee: Muhittin Bosat (Turkey).
One of Terry Venables' pre-season signings, Nick Barmby, got United off the hook in Ukraine. Barmby, a £2.75 million signing from Liverpool, had worked with Venables at one of his previous clubs, Tottenham Hotspur. The seventy-seventh minute goal that he scored against Metalurh Zaporizhzhya may not have been the best of the attacking midfielder's career, but it was priceless for Leeds. It earned them a 1-1 draw to enable them to scrape through 2-1 on aggregate against extremely moderate opposition.
A trip to the Ukraine had been United's reward for the Arsenal debacle of the previous weekend and rarely could the opposition have been so different! On an appalling playing surface the Ukrainians tried every underhand trick in the book and an incompetent Turkish referee did little to stop them. They almost succeeded as they scored after twenty-four minutes, but rarely seemed interested in mounting the sustained pressure needed for victory. There were too many fouls and spitting and kicking, hacking and brawling, by the home players. The United players, particularly Alan Smith, acted with admiral restraint but even Nick Barmby, who was kicked from pillar to post, eventually lost his cool, but had the final say in more ways than one. The main offender in what can only be described as a continuing assault tested even the referee's patience and finally saw the red card, and Nick Barmby had the satisfaction of scoring the equaliser on the night and the winner overall. There was a rare moment of magic from Harry Kewell and the keeper failed to deal with his teasing cross, and after Alan Smith had missed his chance, Nick Barmby made no mistake, to hammer home from close range. United were glad when the final whistle went and glad to have progressed against a team who threatened more physical danger than skill or the will to score goals.

United's first trip to the Ukraine saw their opponents ground declared unfit by the competition's governing body. With a new stadium under construction, Zaporizhzhya's existing floodlights were deemed below par and the game was moved, fifty miles away, to the home of FC Dnipro Dnipropeprovosk. The locals failed to attend the first round, second leg tie in the numbers anticipated and the tie only attracted an estimated crowd of 6,000. The game was marred by controversy the previous day when United complained about the poor condition of the pitch.
The stench of unpleasantness hung in the Ukrainian air after Leeds United progressed in the UEFA Cup. Nick Barmby netted the decisive goal to draw Leeds level on the night, minnows FC Metalurg Zaporizhzhya had shocked the visitors by opening the scoring, and it was enough to secure a 2-1 aggregate victory. But the game would be remembered more for the way that the Ukrainians used every trick in the book to rattle United rather than for their super-human efforts in almost pulling off a shock. Zaporizhzhya quite literally tried to scrap, spit and snarl their way to victory and Terry Venables' men did well to keep their composure under such extreme provocation. The playing surface, which was cut and rolled prior to kick off, would have appalled teams playing at Roundhay Park on a Sunday morning while the home side's tactics bore little resemblance to actual football. It was true that they did get the first goal and almost added a second before Barmby struck, but they spent much of the ninety minutes stretching the laws of the game to the full and victory would have been ill-deserved.

United players were spat at throughout and there were all manner of goings-on off the ball, particularly at set pieces where unarmed combat was the norm. It was no surprise that there was a near brawl in the sixty-eighth minute after Tomislav Visevic stamped on Stephen McPhail and, for the first time in weeks, Danny Mills reacted angrily by racing into the melee. It was also no surprise that the hosts were reduced to ten men shortly before time when Uros Milosavljevic was dismissed for kicking Nick Barmby. Barmby isn't regarded as one of the game's hotheads, but he had been kicked from pillar to post and lost his cool after suffering several impromptu attacks. The real treatment was reserved for Alan Smith, who was the victim of bad challenge after bad challenge yet he simply dusted himself and rose above it in a tremendous display. There was also a sorry display of diving which finally culminated in Irakli Modebadze seeing yellow after doing an impression of a dying swan in the penalty area.
<![if !supportLineBreakNewLine]>
<![endif]>
He wasn't the only one and both Eirik Bakke and Dominic Matteo were innocent bystanders when other Zaporizhzhya players went down as if they had been pole-axed. On top of all this, Leeds were also competing against a Turkish referee who seemed more than happy to allow the shenanigans to continue and his performance was a disgrace. But that was where Leeds came into their own. It wasn't a particularly inspiring display, but it required guts and coolness and United showed those qualities to the full. They started the game brightly and Eirik Bakke went close to scoring before Zaporizhzhya set the tone when Ian Harte was sent crashing to the ground by Fabio Vasconselos. Despite needing to score, the home side never really pushed forward in numbers yet a blistering drive from Fabio Vasconselos resulted in Irakli Modebadze heading home a rebound on twenty-four minutes. The ground quite literally erupted and, while United rarely threatened, the hosts never responded to the fanatical support inside the stadium and didn't look like adding to their tally.
<![if !supportLineBreakNewLine]>
<![endif]>
Dominic Matteo did go close for Leeds when Andriy Glushchenko pulled off a brilliant save from close range but the vulnerable keeper wasn't tested enough with crosses and United didn't ask enough questions. Their delivery was poor throughout and the keeper's vulnerability never came to the fore, although there were several instances where men waiting in the middle were impeded off the ball. Alan Smith was United's driving force while Lee Bowyer also ran his heart out. The pitch hardly helped either and on more than one occasion a Leeds break fell apart when the ball took an awkward bobble on a surface that cut up rapidly. Mario Dodic, who did such an impressive job marking Mark Viduka at Elland Road, took to gnawing at the legs of Alan Smith in a bid to rattle the striker, but he stood his ground without reacting.
<![if !supportLineBreakNewLine]>
<![endif]>
That was Zaporizhzhya's problem, though. Despite levelling the tie they seemed more intent on entering into a kicking match rather than trying to play football and that suited Leeds. Their only other chance of the game came when Armen Akopian hammered a free-kick against the upright, but that was their final opportunity and on seventy-seven minutes Nick Barmby settled the tie. A rare moment of magic from Harry Kewell saw Andiy Glushchenko fail to deal with a teasing cross and, after Alan Smith tried his luck, Nick Barmby was on hand to hammer home from close range. That was it as far as Leeds were concerned, but while the home fans reacted by hurling plastic bottles, the home players responded by kicking more chunks out of United. Leeds never looked troubled, though, and held on to complete the job without biting back at the vicious attacks. The final whistle was greeted with relief more than anything and it was a case of Leeds doing a professional job without setting the game alight. Leeds could now look forward to the test of playing proper opposition in a competition they badly wanted to do well in.
At the end of the game and extremely relieved Terry Venables commented," It was a dramatic game. The goal was against the run of play, but it made us seriously worry. I am happy we could equalize in normal time. I think the class of my players told in the end."
<![if !vml]>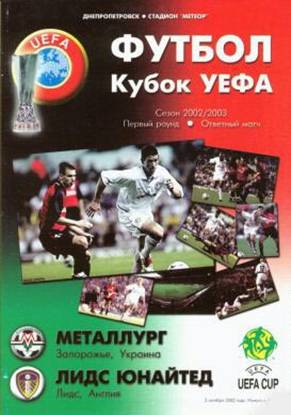 <![endif]> <![if !vml]>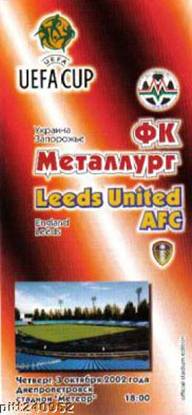 <![endif]> <![if !vml]>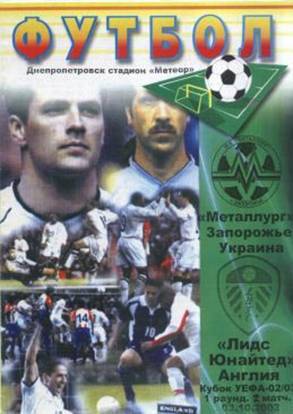 <![endif]> <![if !vml]>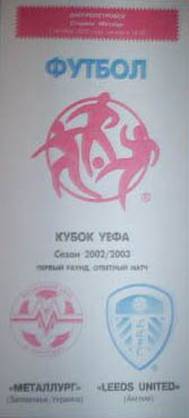 <![endif]>
<![if !vml]>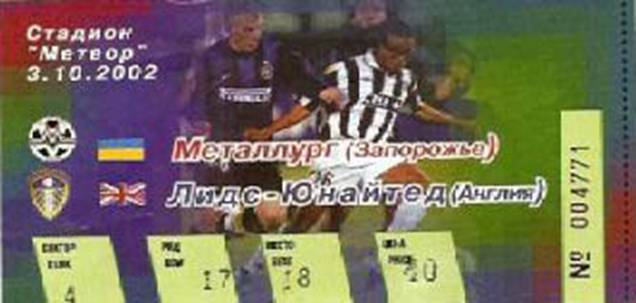 <![endif]>
<![if !vml]>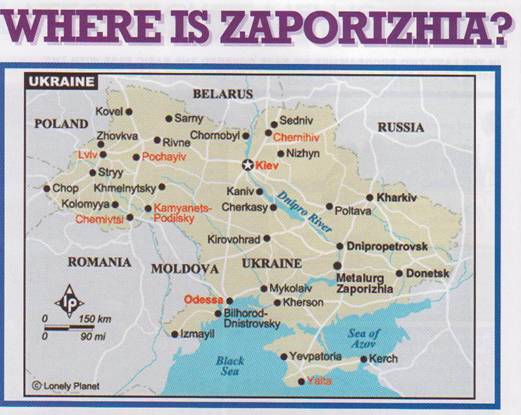 <![endif]>
Match Action:
<![if !vml]>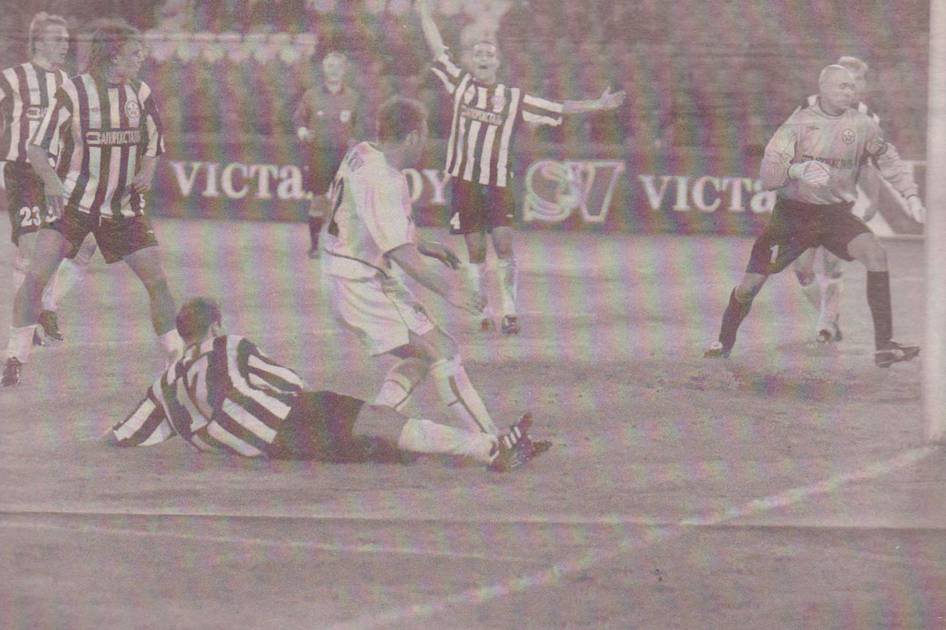 <![endif]> 
Nick Barmby scores the goal that took United through
<![if !vml]>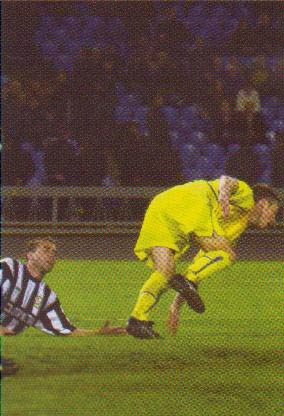 <![endif]>           <![if !vml]>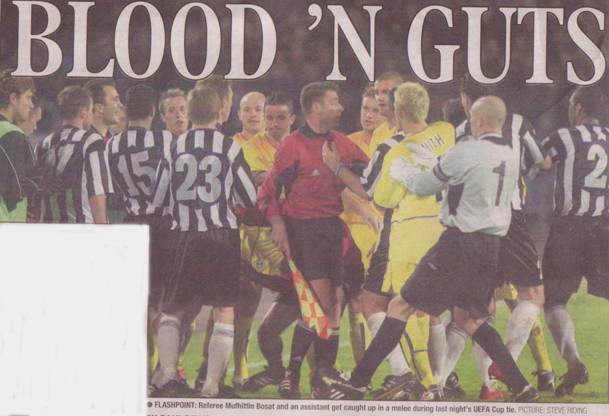 <![endif]> 
Nick Barmby wheels away after scoring
<![if !vml]>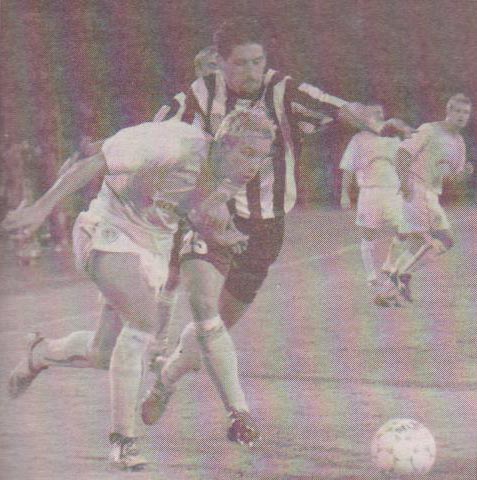 <![endif]>        <![if !vml]>
<![endif]>
   Alan Smith takes on Irakli Modebadze
<![if !vml]>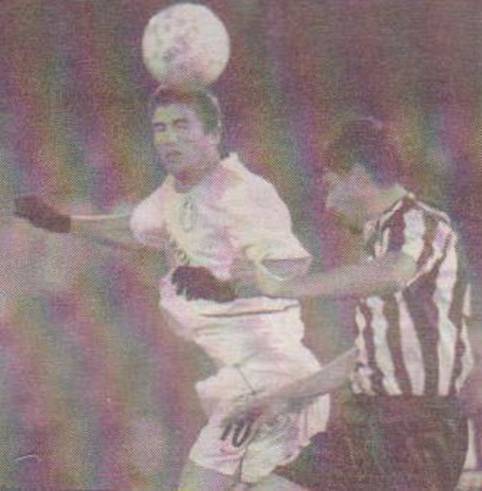 <![endif]>         <![if !vml]>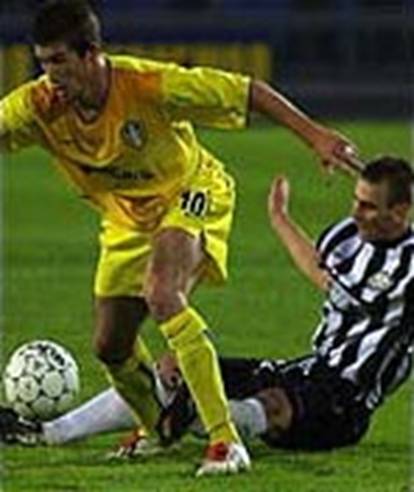 <![endif]> 
  Harry Kewell beats Mario Dodic to a header                                                      Harry Kewell fends off a challenge
<![if !vml]>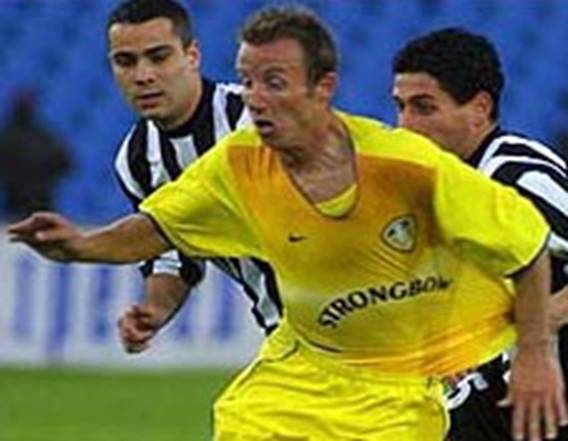 <![endif]>    <![if !vml]>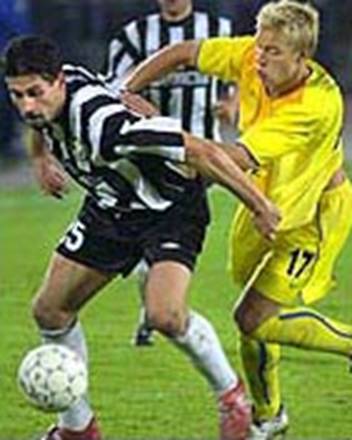 <![endif]> 
Shirt pulling was par for the course as Lee Bowyer and Alan Smith found out
<![if !vml]>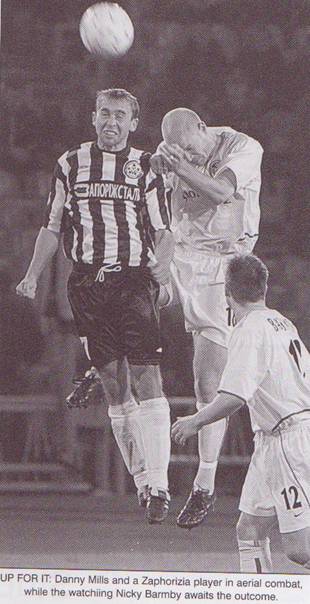 <![endif]>
Players:
<![if !vml]>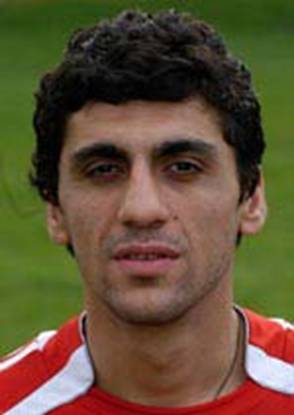 <![endif]> <![if !vml]>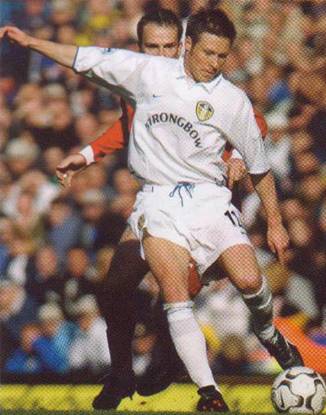 <![endif]>               <![if !vml]>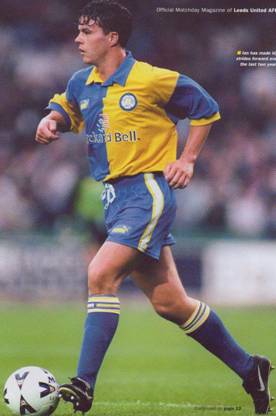 <![endif]> 
Irakli Madebadze opened the scoring, but Nick Barmby's equaliser took United through                          Ian Harte was sent crashing to the ground
<![if !vml]>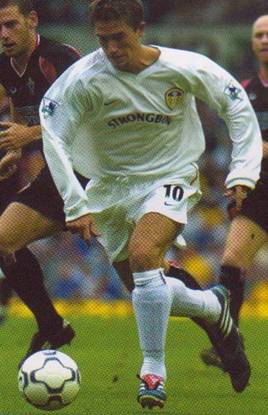 <![endif]> <![if !vml]>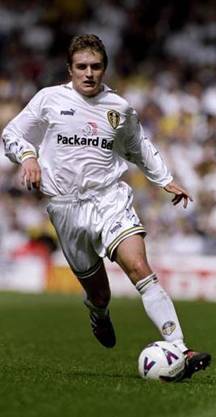 <![endif]> <![if !vml]>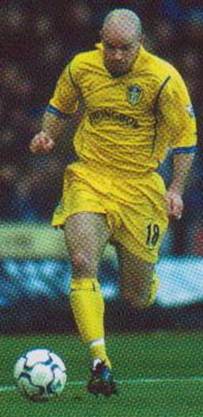 <![endif]> <![if !vml]>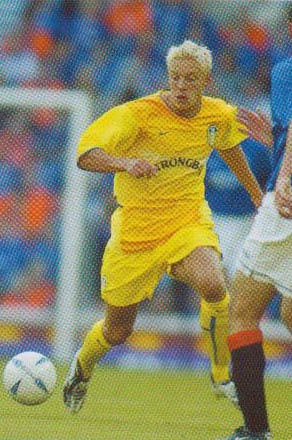 <![endif]>
Harry Kewell's cross led to the goal         Stephen McPhail was stamped on and Danny Mills                      Alan Smith showed restraint
                                                                     started a melee
<![if !vml]>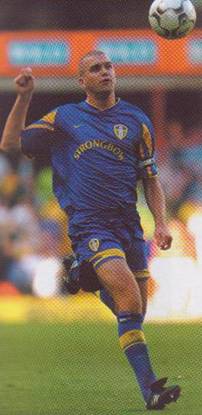 <![endif]> <![if !vml]>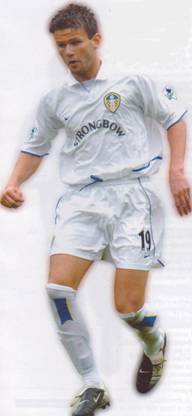 <![endif]>     <![if !vml]>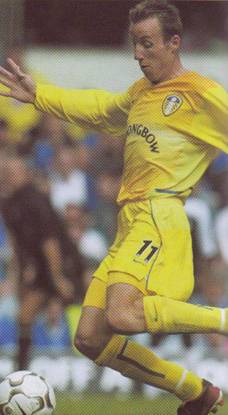 <![endif]>        <![if !vml]>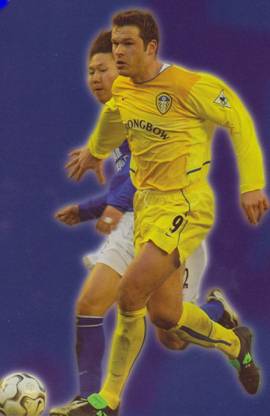 <![endif]>
Dominic Matteo and Eirik Bakke were innocent                         Lee Bowyer was everywhere                  Mark Viduka did not play so
as their foes dived                                                                                                                                             Alan Smith took the kickings