<![if !vml]>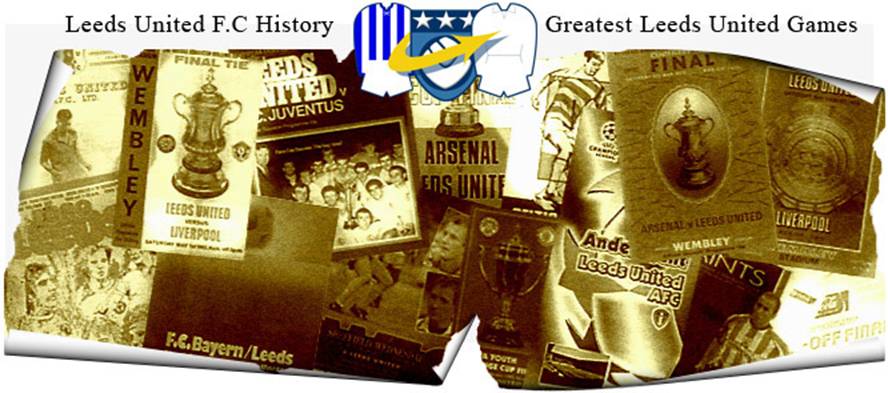 <![endif]>
Date: Wednesday, 3rd October 1967.
Venue: Stade Josy Barthel, Luxembourg City.
Competition: Inter-Cities Fairs First Round, First Leg.
Score: Spora Luxemburg 0 Leeds United 9
Scorers: Spora Luxemburg Nil. Leeds United: Lorimer (4, 1 pen), Bremner, Greenhoff (2), Madeley, Jones.
Attendance: 2,500.
Teams:
†<![if !vml]>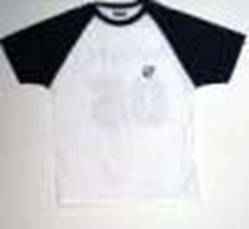 <![endif]><![if !vml]>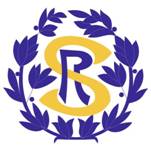 <![endif]>
Spora Luxembourg: Jesse; Schmitz, Schmitt; Hut, Ewen, Kremer (Bauer); Devillet (Werwie), Scholtes, Krier, Meyer, Hostert..
<![if !vml]>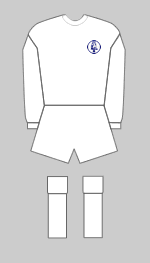 <![endif]><![if !vml]>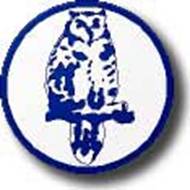 <![endif]>
Leeds United: Harvey; Reaney, Madeley; Bremner, Charlton, Hunter; Greenhoff, Lorimer, Jones, E. Gray, Cooper.
Referee: Helmut Fritz (West Germany).
United kicked off their 1967-68 European campaign, their third in the Inter-Cities Fairs competition, with the easiest possible visit to Luxembourg to play local team Spora. It was just a month after suffering the disappointment of defeat in the final against Dinamo Zagreb that they started their next European campaign. Don Revie did not even bother having the Spora team watched and opted to save the aeroplane fare to watch a team that had never progressed through the first round stage of any European competition in which they had taken part since 1956. The Leeds players had never heard of the team before they were drawn to play them, and by the time they had finished the first leg Spora were wishing it had stayed that way as United ran riot to win by nine goals to nil.
It took United fourteen minutes to find the net but that goal by Peter Lorimer started a land slide when he had put the ball into the net after Jimmy Greenhoff had swung and missed the ball. Lorimer quickly added a penalty ten minutes later, after Rene Schmitt had handled, before completing a fifteen minute hat-trick five minutes after that with a deflected shot which went in off the post. Billy Bremner added a fourth just on half-time when he lobbed goalkeeper Freidhelm Jesse and goalkeeper David Harvey who was standing in for Gary Sprake, who was absent with a back strain, had handled the ball just twice. Spora took advantage of the new substitutes rules and introduced Gaston Bauer and Harald Werwie in place of Jean Kremer and Carlo Devillet but it did not make any improvement and after the break Lorimer got his fourth and Unitedís fifth nine minutes after the restart. Jimmy Greenhoff was the next to get his name on the scoresheet with goals in the seventieth and seventy-seventh minute the first with a tap-in and then a deflection for the second. Paul Madeley added the eighth with a header after eighty minutes and Mick Jones rounded off the scoring with a header for the ninth a minute later, to give him his first goal for United, but it was all too easy and Luxembourg never looked like scoring.
Spora were really a team of amateurs and their standard of football was on a par with Central League standards at best. They tried their best but just could not live with a professional team like Leeds.
<![if !vml]>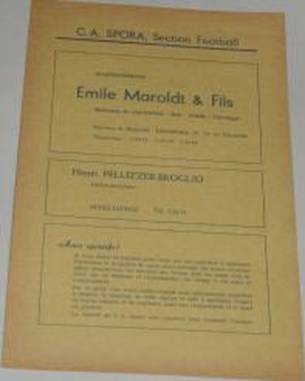 <![endif]>
Teams:
<![if !vml]>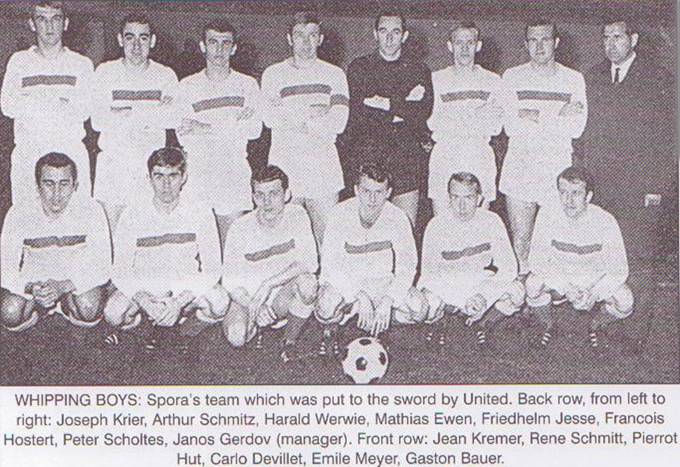 <![endif]>
<![if !vml]>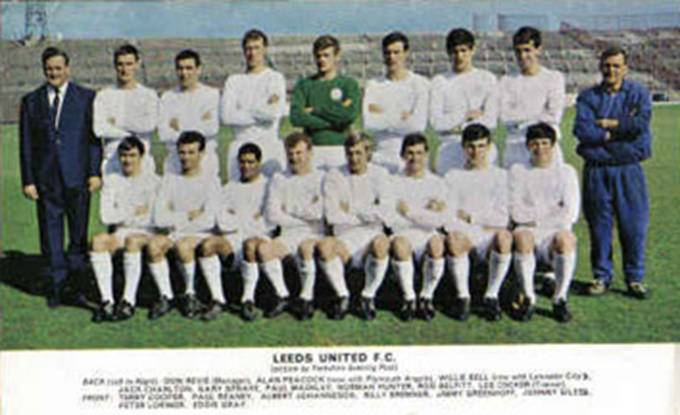 <![endif]>
Players:
The goal-scorers:
<![if !vml]>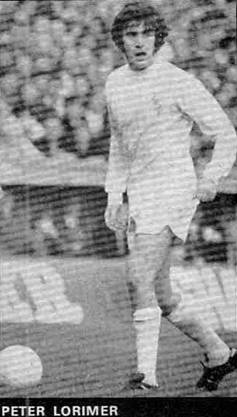 <![endif]>†<![if !vml]>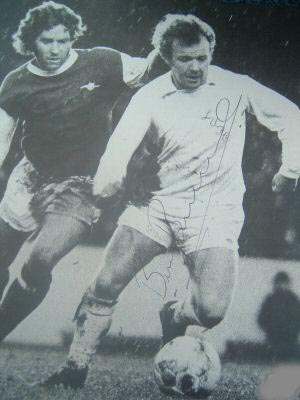 <![endif]>†<![if !vml]>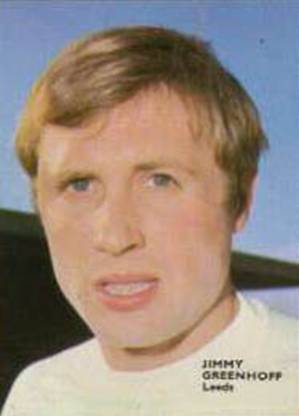 <![endif]>
Peter Lorimer (4)††††††††††††††††††††††††††††††† Billy Bremner††††††††††††††††††††††††††††††††††††††††††††††† †††††††Jimmy Greenhoff (2)
†
<![if !vml]>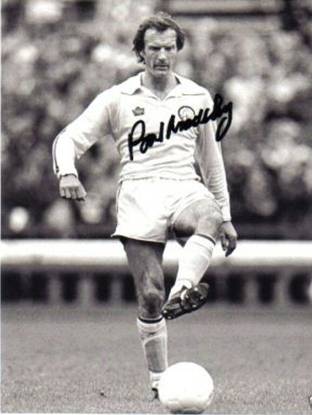 <![endif]>†<![if !vml]>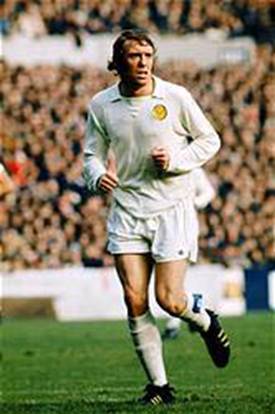 <![endif]>
Paul Madeley††††††††††††††††††††††††††††††††††††††††††††††††† Mick Jones